From day to night Archer Bar & Eatery in Melrose Arch is a social space. A chilled spot to grab an afternoon coffee on the terrace elevated above the street, host a casual meeting, take a first date or get stuck into a cocktail or two while the sun sets.

We love the choice of seating spaces – from cosy lounging to intimate table seating, high chairs at the bar with a view of the mixologists at work and the wide-open wraparound terrace. On a warm day in Joburg, of which there are many, the floor to ceiling high doors are stacked to let the breeze in and soothe you into a weekend frame of mind.

Archer has a great wine list although if you want to make the most of things we recommend delving into the cocktail list. The selection is focused and has been specifically designed for the bar using premium labels with plenty of classics and refreshing updates of old favourites. We particularly enjoyed the tart-sweet blackcurrant mojito, the refreshingly strong caipirinhas and for something different it's definitely worth checking out the always inventive cocktail of the week. Whisky fans are also spoilt for choice with a good range from the top line Johnny Walker Blue to Jamesons by the tot.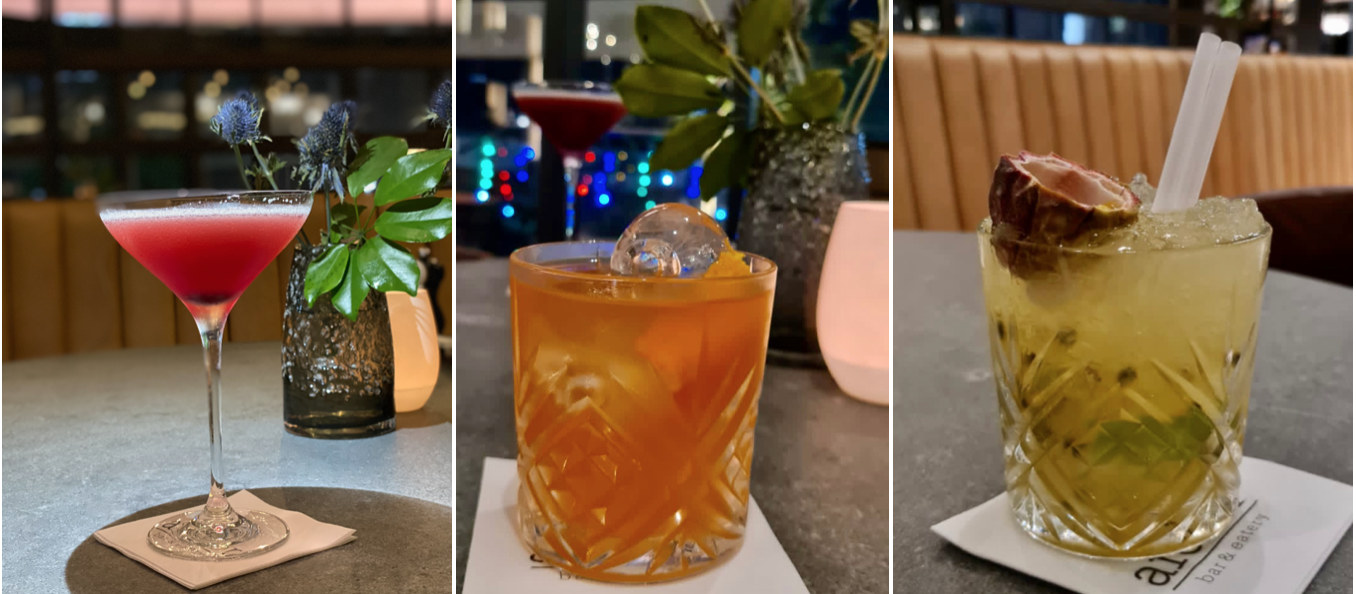 If you're a cocktail fundi grab a seat at the bar and chat with the barmen while they extravagantly pour the libations, their knowledge of flavours and liquors is extensive and the showmanship is a treat to watch. From the waiters to the barstaff they really put the T in team here and we found everyone enthusiastic, helpful and super friendly.

Casual dining and sharing plates is very much at the heart of the eating experience. There's an all-day eating menu of light meals and small plates influenced by a range of street food from Mediterranean to Asian and of course, South African. Choose from sharing charcuterie or vegetarian platters, butter chicken bunny chow, steamed pork buns, Thai chicken satay, dumplings or the delicious Korean BBQ chicken wings. 

Making this an ideal spot to kick-start the weekend in the neighbourhood are the excellent free acoustic live music sessions, hosted every Thursday and Friday from 18:00–21:00. The sets sit at just the right volume to uplift your mood and set you firmly into relax mode while the tunes are a solid mix of soothing funk, soul and RnB.

If you're looking for a relaxed space to kick back with drinks in Melrose Arch, this is the spot.