Streetside cafe culture and high-street shopping mix in this popular modern urban precinct designed around a live, work and play lifestyle. Built around a series of piazzas and walkways dotted with sculptures Melrose Arch is the ultimate walkable district with plenty of stores including premium label shops, sidewalk cafes, restaurants and bars. 

There are three hotels in the precinct including Protea Fire and Ice and the flagship Johannesburg Marriott Melrose Arch Hotel. High-end attractions abound including the contemporary art gallery The Melrose Gallery, a supercar showroom selling McLarens and Bentleys and an impressive Elegance jewellery store worthy of the biggest budget and appetite for luxury accessories. Cycling enthusiasts will love Arch Cycles and for statement fashion top South African designer David Tlale's flagship store is here with pieces fresh off the New York Fashion Week catwalk.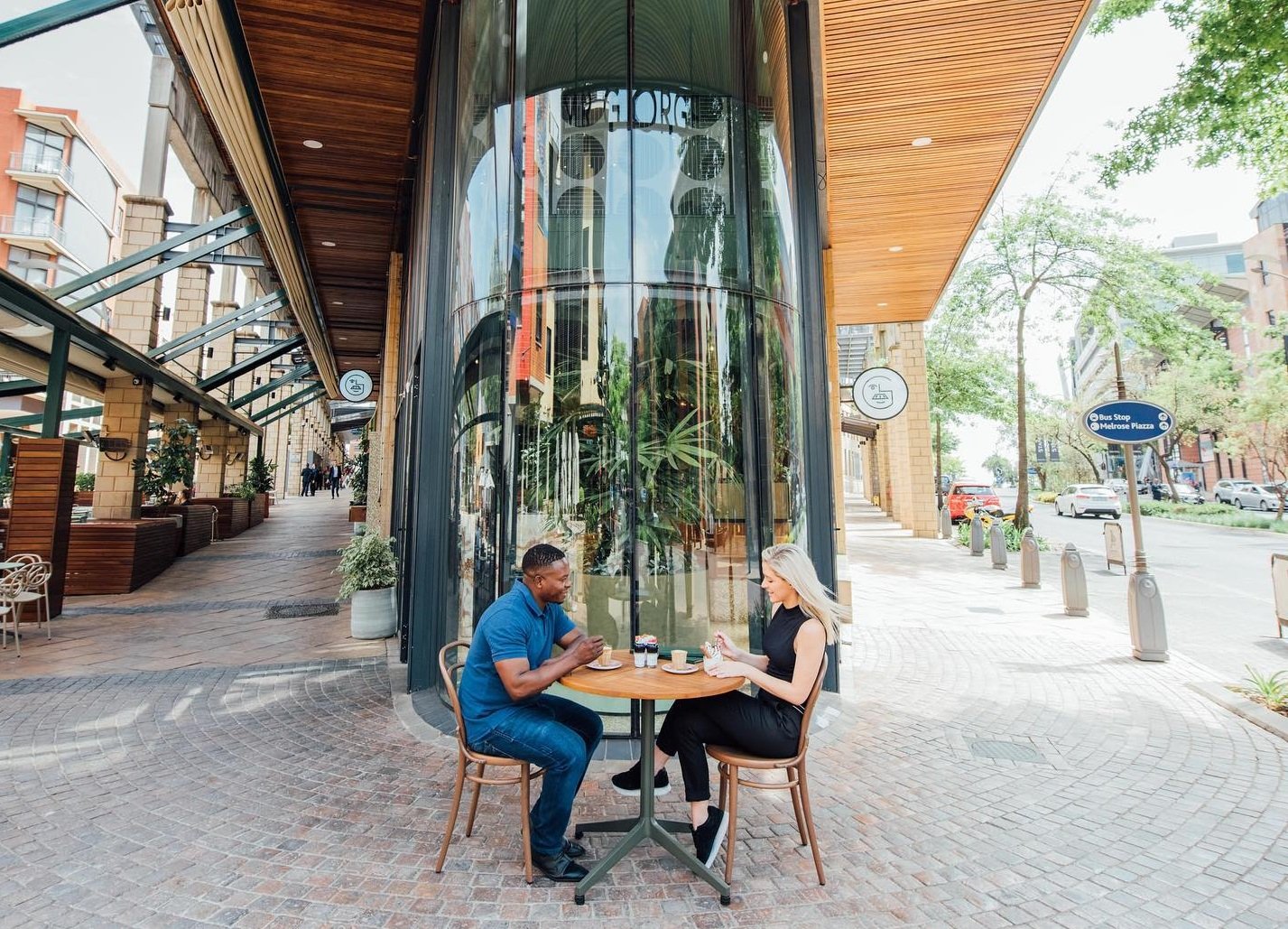 The Melrose Arch piazza is always the centre of the action. Top restaurant choices on the piazza include The Grillhouse for steaks, Tashas for elegant bistro dining, Piza e Vino and Mezeopoli for Mediterranean cuisine. Lining the wide pavements along The High Street take your pick from the classic French cafe Paul (an excellent place for cakes), the lively Brazilian churrascaria Rodizio, the Italian restaurant Old Town Italy and the eye-catching Mr George bistro on the corner. At the end of the pedestrianised Hight Street is Melrose Square, home to Istanbul, an excellent halaal Turkish restaurant with lots of outdoor seating, and the popular Tiger's Milk bar.

Over December this is one of Joburg's most popular hangouts with its choice of outdoor spaces and its annual celebration of the festive season with an impressive display of lights.