Spring sees new attractions luring art lovers to Nelson Mandela Square. A super popular dining and shopping location the square has vibrant new life in the form of an outdoor sculpture exhibition by renowned local sculptor, Anton Smit. In association with Artyli Gallery, Colossal is Smit's captivating collection of works – with more than 20 large-scale sculptures to be examined and admired. This public installation forms part of the retail and lifestyle hub's new Art, Live on the Square event series. 

Each of Smit's massive sculptures is inspired by a distinct aspect of South African identity, and it's impossible not to marvel at them. Colossal Youth, a four-metre-high sculpture that captures the spirit of modern-day Africa, serves as the exhibition's centerpiece. Smit is also a poet, and he uses his poetry to explain his works of art. To be honest they need little explanation – as even without words they are a captivating sight.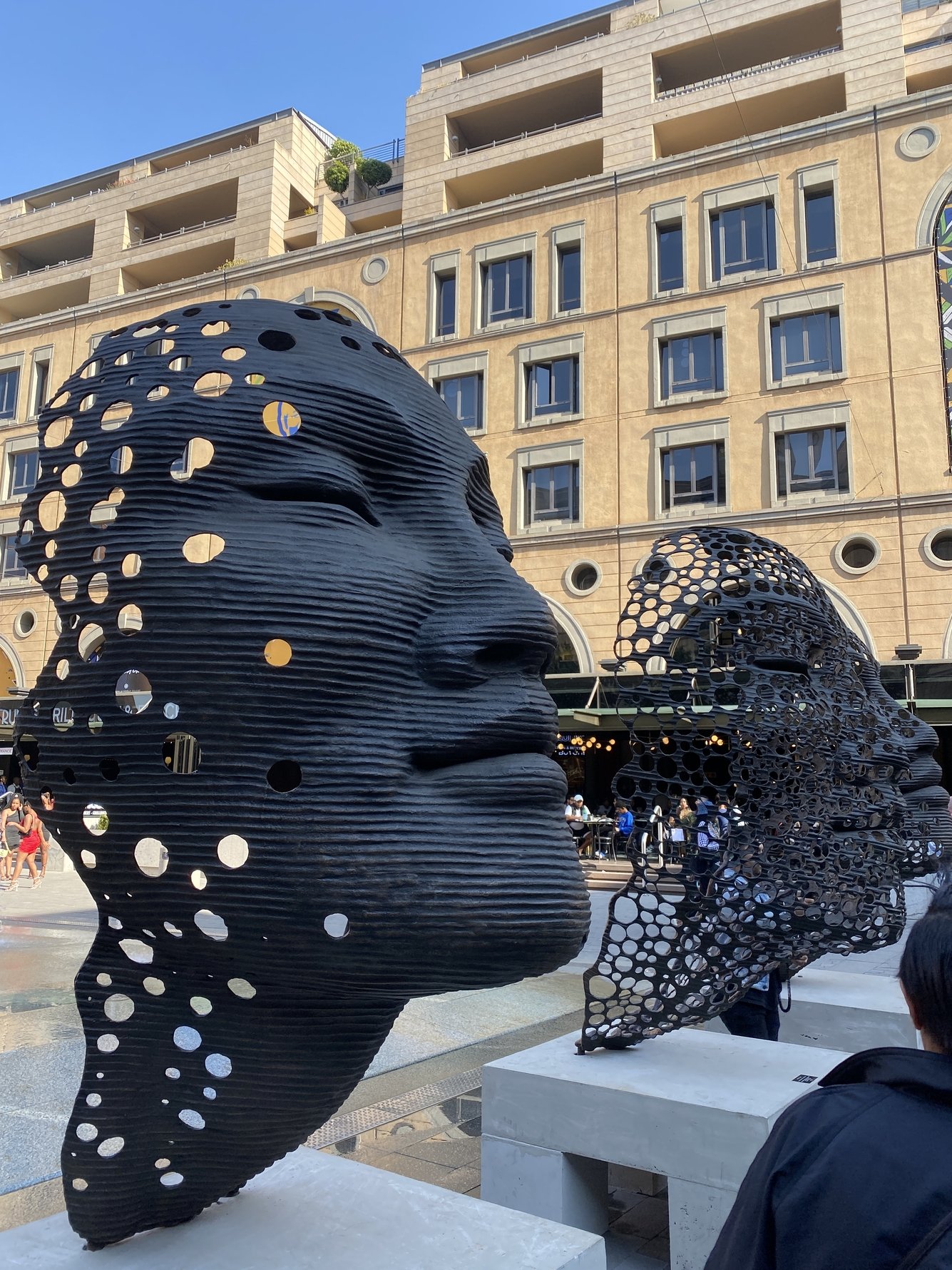 With more than 70 exclusive shops and restaurants at Nelson Mandela Square, it's worth planning some time there. Whether you're in the mood for a tasty South African steak, great sushi, enormous Greek platters, fine French wine, authentic Mediterranean food, or leisurely cups of Italian coffee — you can find it there. With other shows scheduled for the future, Art, Live on the Square is anticipated to become a regular event. 

The Colossal exhibition at Nelson Mandela Square is on until October 31, 2022.