Joburg's most eagerly awaited restaurant is finally open. Aurum at The Leonardo in Sandton is probably the most talked about restaurant without anyone ever having set foot in there since everyone's favourite chef David Higgs announced plans for Marble in Rosebank and Saint in Sandton a few years ago. 

Set on the 7th floor of Africa's tallest building – The Leonardo takes the title from the longstanding holder, the Carlton Centre since 1973 – the name Aurum is translated from Latin and means gold. The building comprises a large luxury residential offering and will also be the site of the Leonardo Hotel by the Legacy Group, owners of the Michelangelo and Da Vinci hotels nearby. 

Gold is Johannesburg's reason for being, at the heart of the city's story, and also a part of Sandton's story, a commercial district that is as shiny as the polished precious metal itself. As soon as you step inside the cathedral-like space with its vaulted ceilings you'll be struck by the ribbons of gold mesh that wind their way above you. The sculptural quality of the space is a prominent feature, one among many impressive aesthetic features in the restaurant and the Leonardo itself. Art has been very much a part of the development from the start and if you do have your booking for a meal make sure to arrive earlier to view some of the incredible art collections on the first two floors of the building's lobby and reception.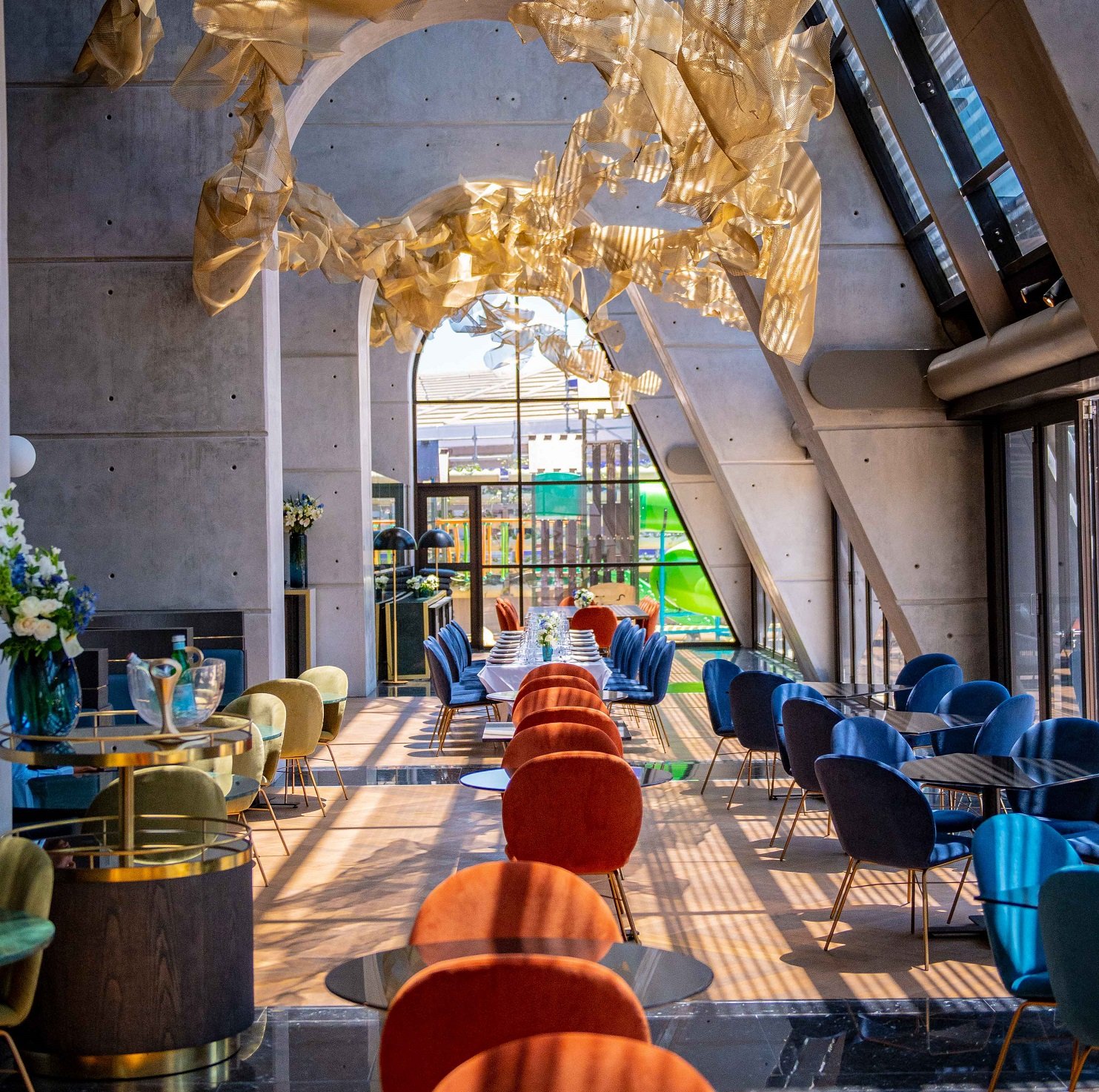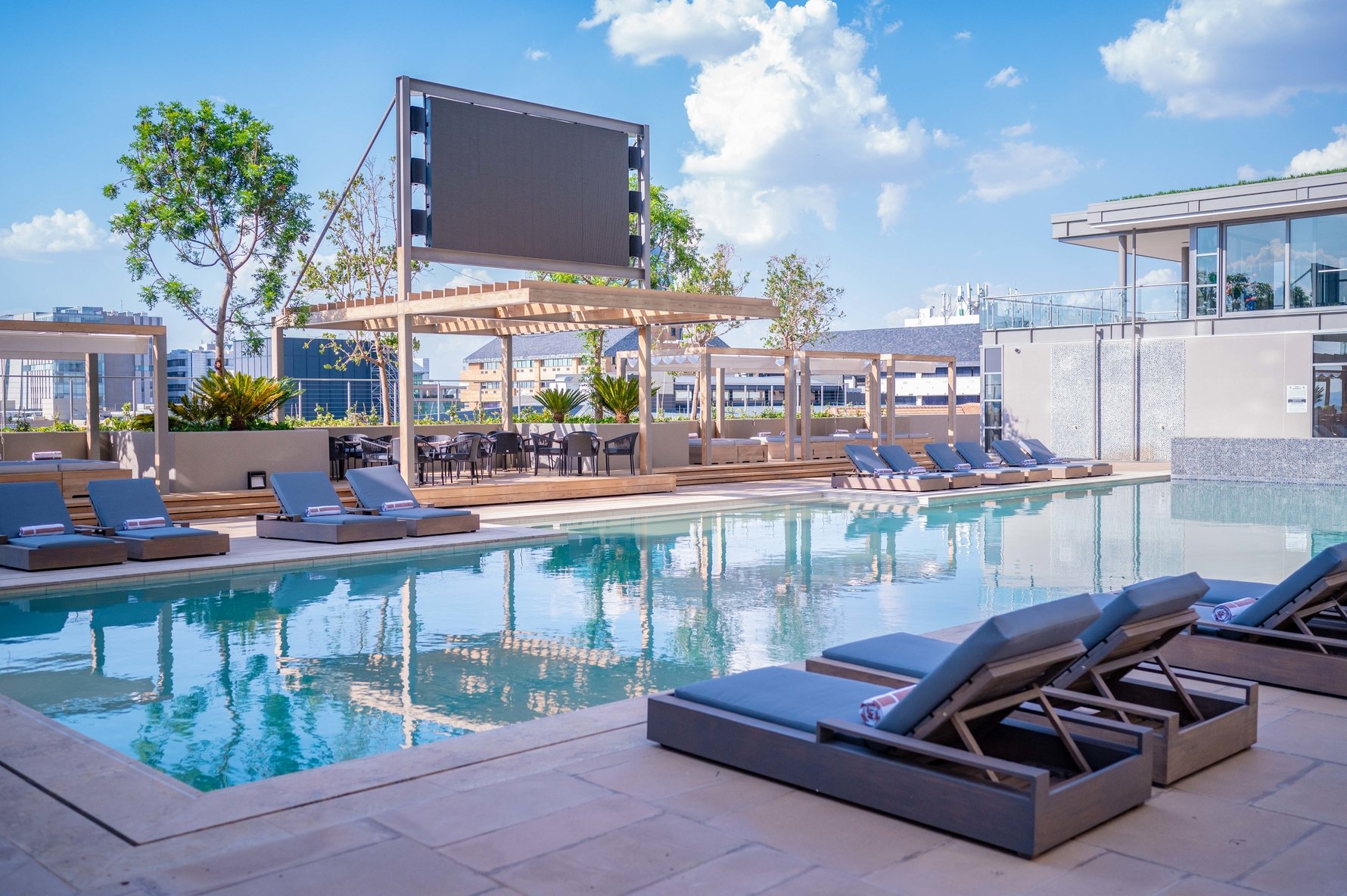 Head chef Darren O'Donovan and Sous Chef and Sommelier Lisa de Beer shared a kitchen at Cube Tasting Kitchen, a fine dining establishment that has a long provenance in Joburg. Our pre-launch invitation to Aurum gave us a taste of what to expect – an extensive wine list (99 labels) curated from around the world that matches a menu devised from travels to Europe's gastronomic capitals. Dishes are beautifully plated and described with flourish – the seabass is accompanied by "garden pea textures and potato air", the tuna tartare (our standout dish) is a gorgeous assembly of detail resembling a flower crown that tastes as good as it looks. 

On the menu at launch are items that kings and queens of minor or major principalities, or simple tenderpreneurs, will have no qualms ordering – there is no price listed for Truffle Service (one gram of shaved white winter truffle) and Caviar Service (served on a mother of pearl spoon). 

With a vegan offering becoming the style d'jour of restaurants Aurum's menu includes A Study of Strawberry. You'll have to place the order to find out more.

Menus at Aurum are seasonal: Spring/Summer and Autumn/Winter. There's also a light meals menu of a la carte dishes for breakfast, brunch, and lunch. While dinner is the big ticket item, the Luna menu, Aurum also offers all day eating – from cheese and charcuterie platters to hispter-friendly avocado on sourdough, and an Aurum burger that's jammed with protein that includes cheddar cheese, a beef patty and a fried egg. 

A beautifully designed Wine Library showcases special vintages and limited releases, while the cocktails have been designed with a sense of fun.  

The 160-seater restaurant leads outside to the Leonardo's extensive pool deck, which looks set to become a summer destination (with seating for another 80 people).  

Reservations can be made online at www.aurumrestaurant.co.za.