There's more to Sandton than only business and mall shopping. The district also has a great mix of restaurants. Take your pick – from succulent steaks, casual café fare, Asian delights and delicious sushi to seafood and sweet treats. Here we've picked out a few of our favourite food destinations within a two-kilometre radius of the Sandton Gautrain station.

Sandton Central is all gleaming towers and wide "I mean business" clean roads. Just 50 years ago Sandton's Central Business District was rolling farmland dotted with tea houses and a polo club. Nowadays it is South Africa's economic and HQ for many of Africa's biggest companies. 

When tourists are in season, they flock to Nelson Mandela Square for a selfie with the impossibly tall bronze sculpture of the iconic former president. His history, however, lies elswhere in the city. Over the past few years the food offering on the square has upped its game considerably, and while prices may still reflect tourist season, there are plenty of tasy options, with good service too.

Sandton Central is also chock full of hotel restaurant options, being the location for many hotel brands. Two blocks from the shopping mecca of Nelson Mandela Square and Sandton City Maude Street is a popular destination for The Marc complex, with its many options for terrace dining, and Aurum at the supremely tall The Leonardo.   

With greenery scarce in Sandton the small Mushroom Farm Park (a five-minute walk from the Gautrain station) is a welcome corner of nature. Meanwhile, a 10-minute walk down the hill from the station on Alice Lane is Alice Lane Precinct, offering fine sunset views over the suburbs.  

GET THERE WITH THE GAUTRAIN Sandton Central has its own Gautrain station at the corner of West Street and Rivonia Road and all of the following venues lie with a five to 15 minute walk from the station. 
NELSON MANDELA SQUARE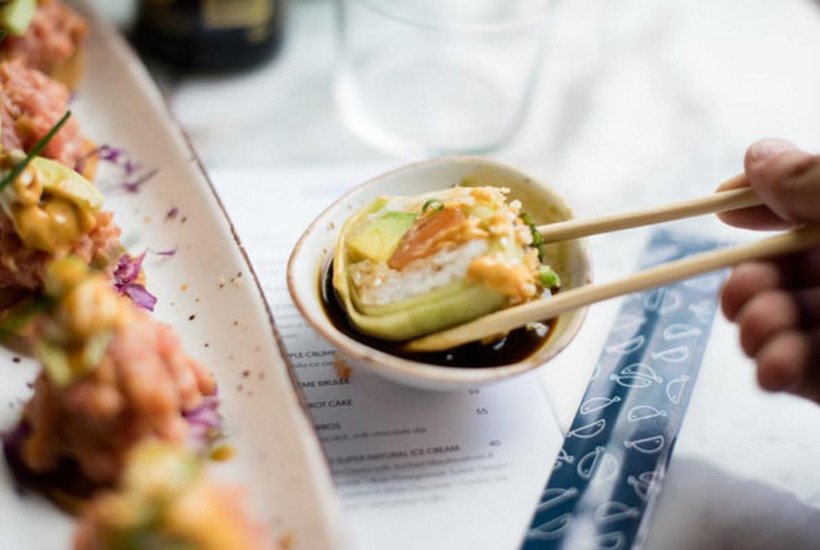 We love how this slick joint with its nod to Art Deco replaced a tired tourist trap serving sad pizzas. Big Mouth has an innovative Asian-inspired menu with plenty of variety, that includes signature sushi dishes (we love the fish 'n' chips roll), or choose from bowls, ceviche, grills, or pan dishes.  
Outdoor seating: Terrace opening onto the square
Where: Nelson Mandela Sq, Sandton Central, tel +27 63 293 8869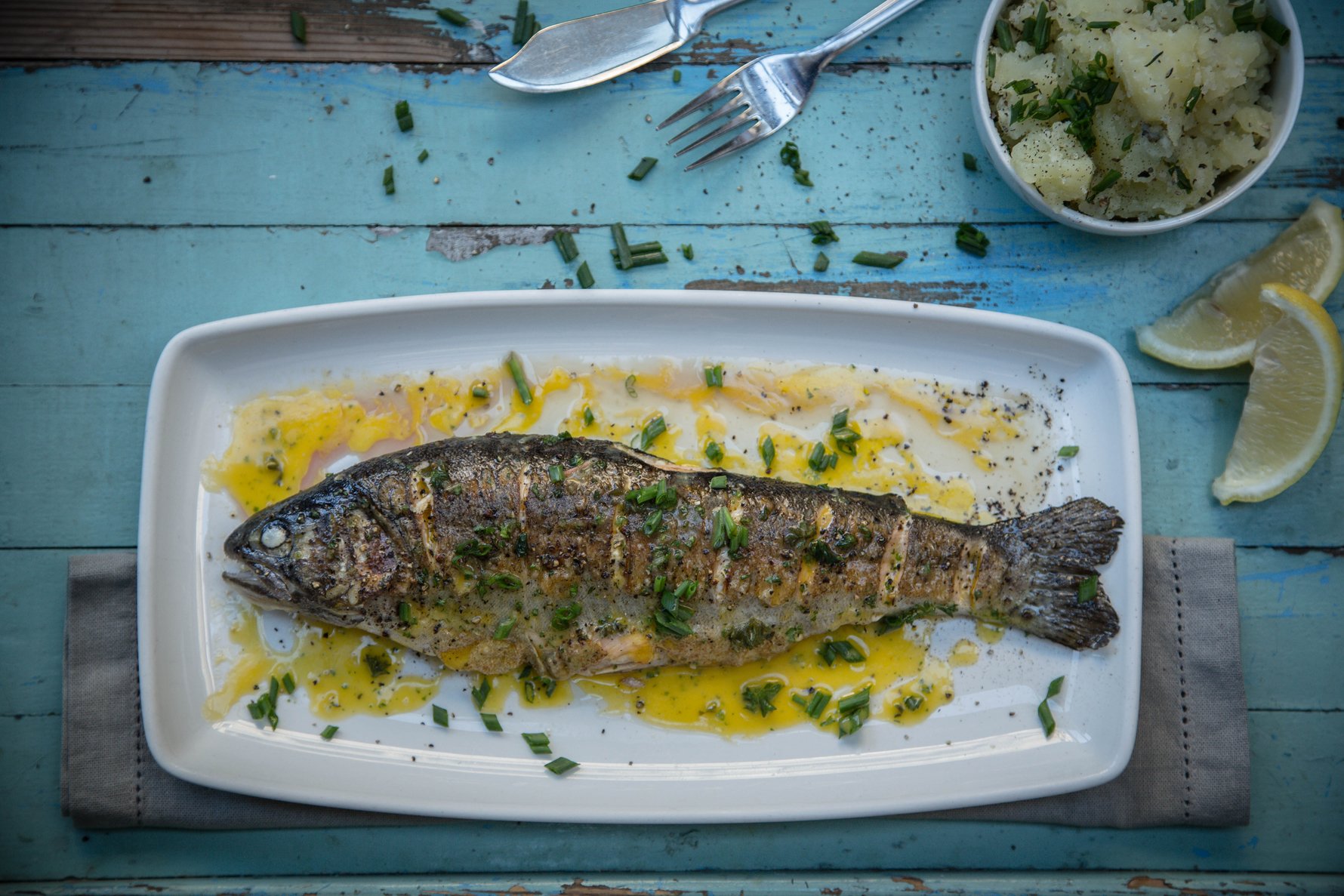 This family-run Greek restaurant has been serving up comforting Greek Cypriot cuisine for decades. The super succulent and juicy lamb kleftiko is the standout dish or try the grilled fish of the day. For dessert, keep it simple with the 'Pappas dessert', thick Greek yoghurt served with nuts and honey. 
Outdoor seating: First-floor balcony terrace overlooking the square.
Where: Nelson Mandela Sq (upper level), Sandton Central, tel +27 11 884 9991/2 Launched in winter 2021 Tang is an ultra-glam luxury Asian restaurant and bar. The menu designed by Chef de Cuisine Wesley Chen focuses on Japanese Izakaya-style dishes, sushi and other delights. Start by taking a seat at the luxurious Moët & Chandon Champagne bar. 
Outdoor seating: First-floor balcony terrace overlooking the square.
Where: Nelson Mandela Sq, Sandton Central, tel +27 71 379 2161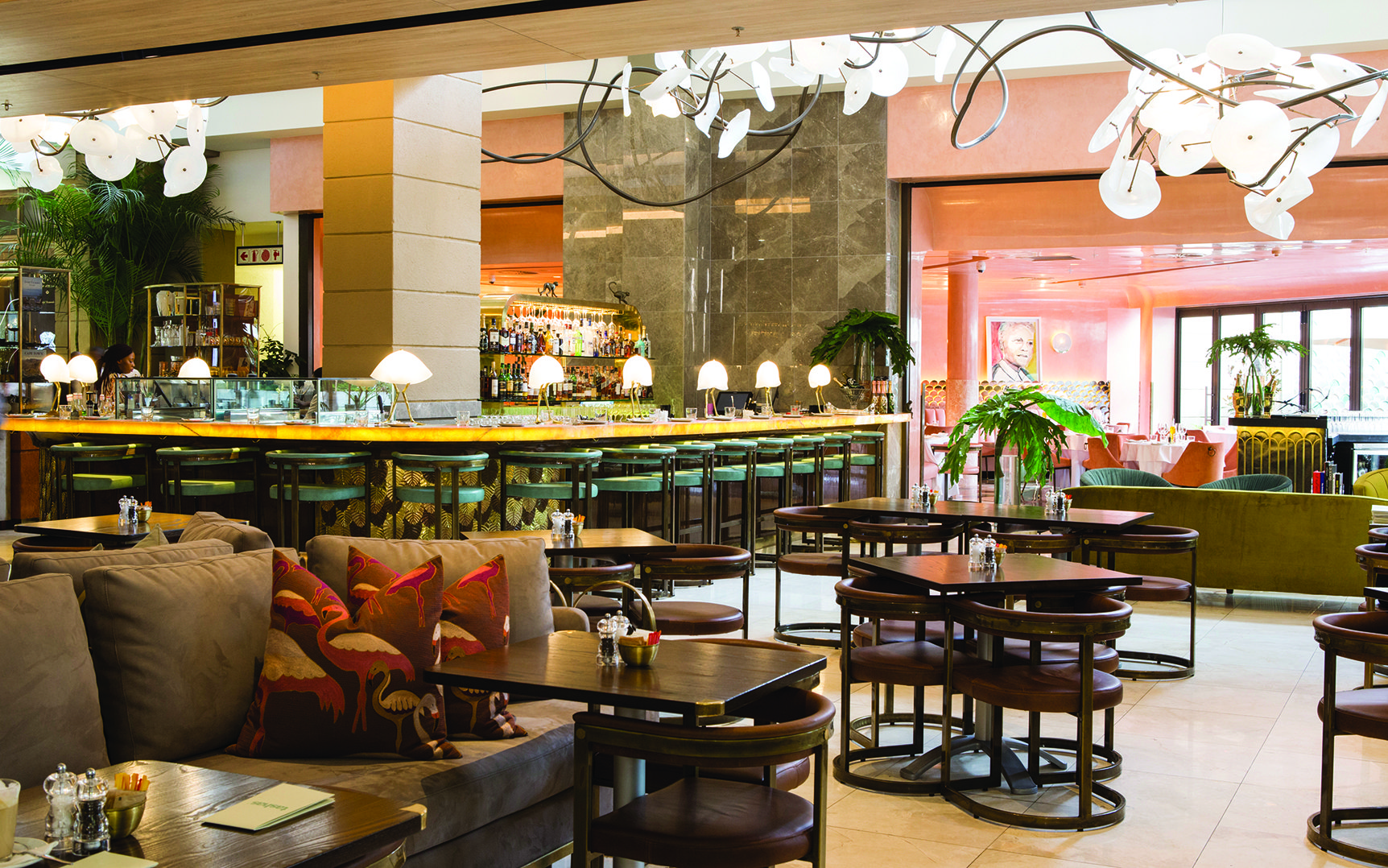 'African glamour' inspired this branch of the chic local chain Tashas. The decor is dramatically elegant (the rose gold and pink Flamingo room is favoured by the boujee crowd) and the menu is Mediterranean-inspired. We enjoy the "signature" dishes here.
Outdoor seating: Terrace overlooking the square
Where: Nelson Mandela Sq, Sandton Central, tel +27 11 883 0389. Also at The Marc, Maude St. Wall to wall with a covetable selection of local and international brands that will warm any committed shopper's heart, the 'city' also has some good casual lunch stops. Deli One (near Woolworths on Lower Level 1) has a great choice of fresh salads, baked goods and decent coffee. In the food court Krunch is great value and a healthy take out option where build your own salads to order. Suspended above the food court is Walnut Grove café (first opened in 1975) with an enticing dessert display and huge breakfasts served until 11:00.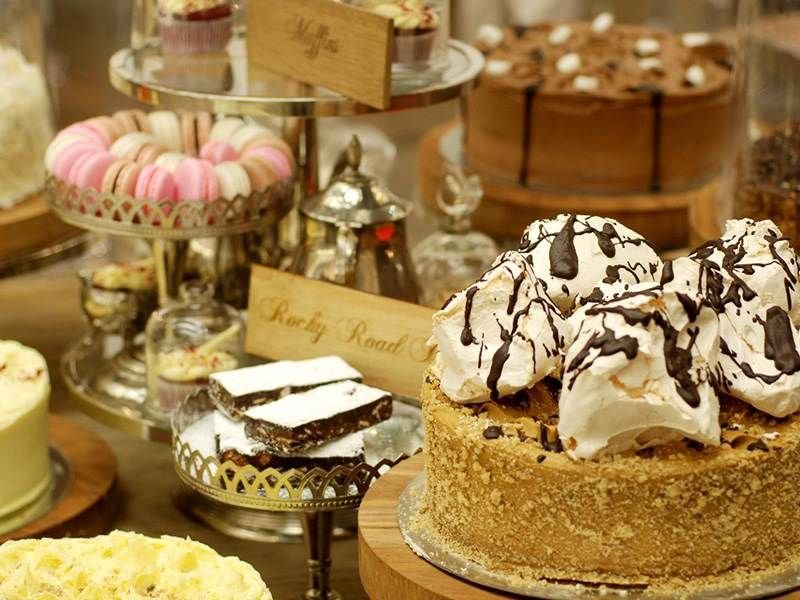 MAUDE STREET
Maude Street runs between Rivonia Road and 5th Street passing by the Sandton Convention Centre and a number of major hotels including The Intercontinental, Sandton Sun, The Leonardo, Garden Court, Hotel Sky and Protea Hotel Balalaika. Beyond the hotels there are also plenty of good dining options in The Marc complex that straddles the corner of Rivonia Road.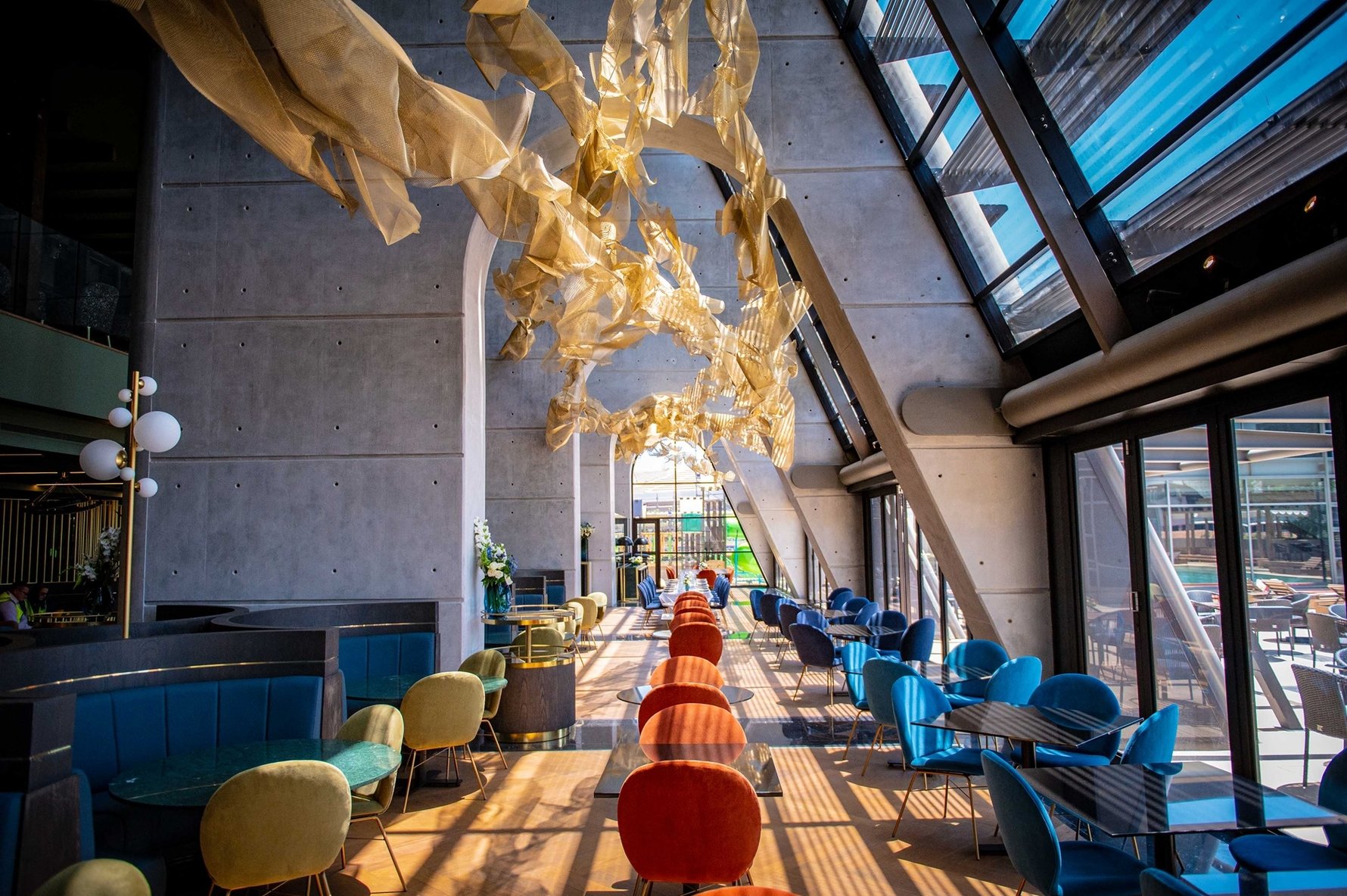 Located in the tallest building, The Leonardo, Aurum is an elegant dining and leisure destination in a cathedral-like setting with vaulted ceilings and soaring windows. There's an extensive global wine list and a beautifully designed wine library showcasing special vintages while the menu offers easy all-day eating options (we love the signature burger) and more refined dinner fine dining options. 
Outdoor seating: 7th floor roof terrace and pool deck.
Where: The Leonardo (7th floor), 75 Maude St, Sandton Central, tel  +27 76 471 1489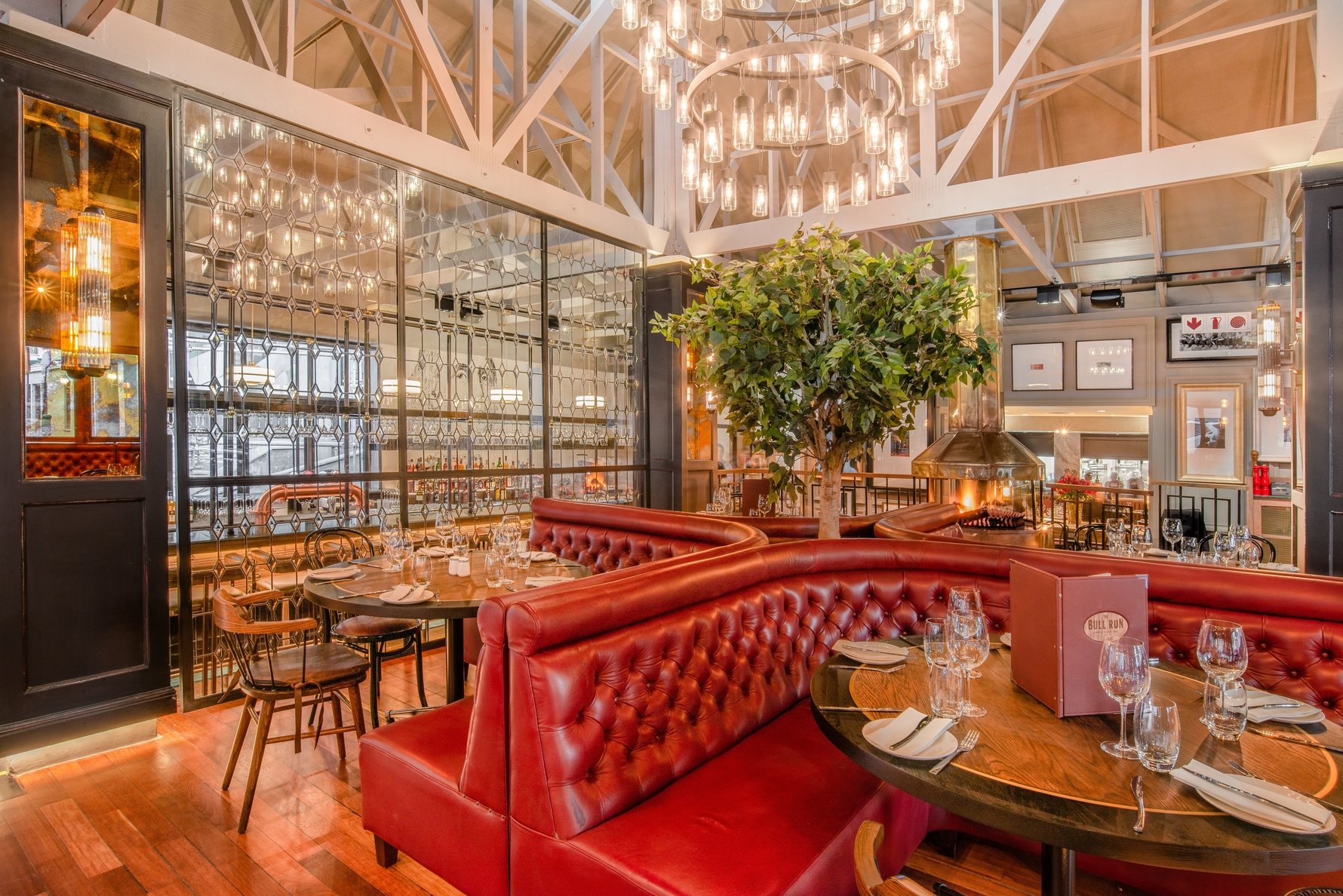 This slick standalone steakhouse (accessed from The Marc or from the hotel) is serious about meat and has its own in-house butchery. There's also a fine wine cellar and an excellent selection of vintage brandies, whiskies, cognacs, and port that you can enjoy at the restaurant's Dollar Bar.  Read our full review here.
Outdoor seating: Streetside terrace
Where: Protea Hotel Balalaika, 20 Maude St, Sandton Central, tel +27 11 884 1400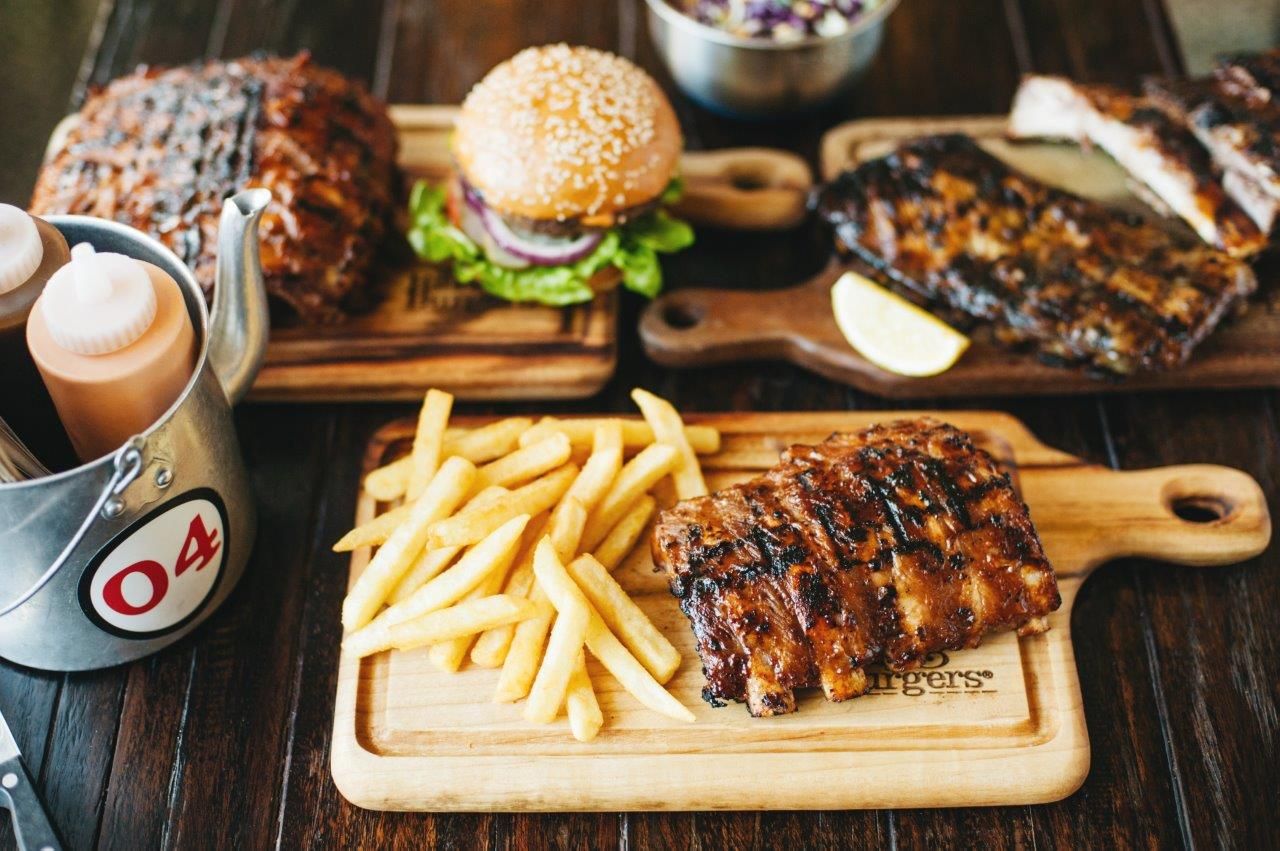 With seating spilling outdoors this is a refreshing out-of-the-mall Sandton destination and despite its swanky location Ribs & Burgers offers excellent value for money. Delicious burgers, great sides, plus beef ribs basted in signature BBQ sauce. The milkshakes are also highly recommended.  Read our full review here.
Outdoor seating: Large pavement terrace
Where: The Marc, cnr Maude St and Rivonia Rd, Sandton Central, tel  +27 10 524 6292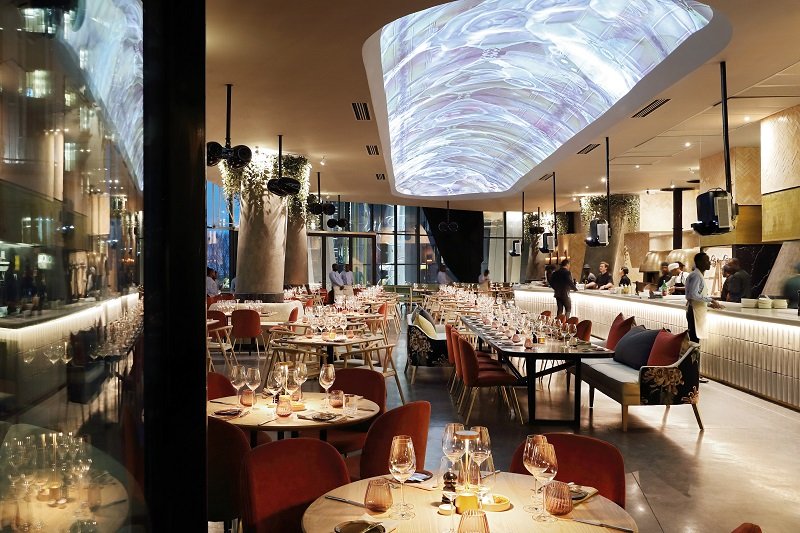 Star chef David Higgs' Saint is more Victoria's Secret Angel than Mother Theresa. A knockout super-sexy space, packed with atmosphere, we recommend the excellent wood-fired pizzas here, and just about any other dish on the menu. In the evenings the bar is the place to be seen, and of course Champagne is the drink of choice.Booking is recommended. 
Outdoor seating: First floor balcony terrace.
Where:

The Marc, cnr Maude St and Rivonia Rd, Sandton Central, tel +27 10 594 5888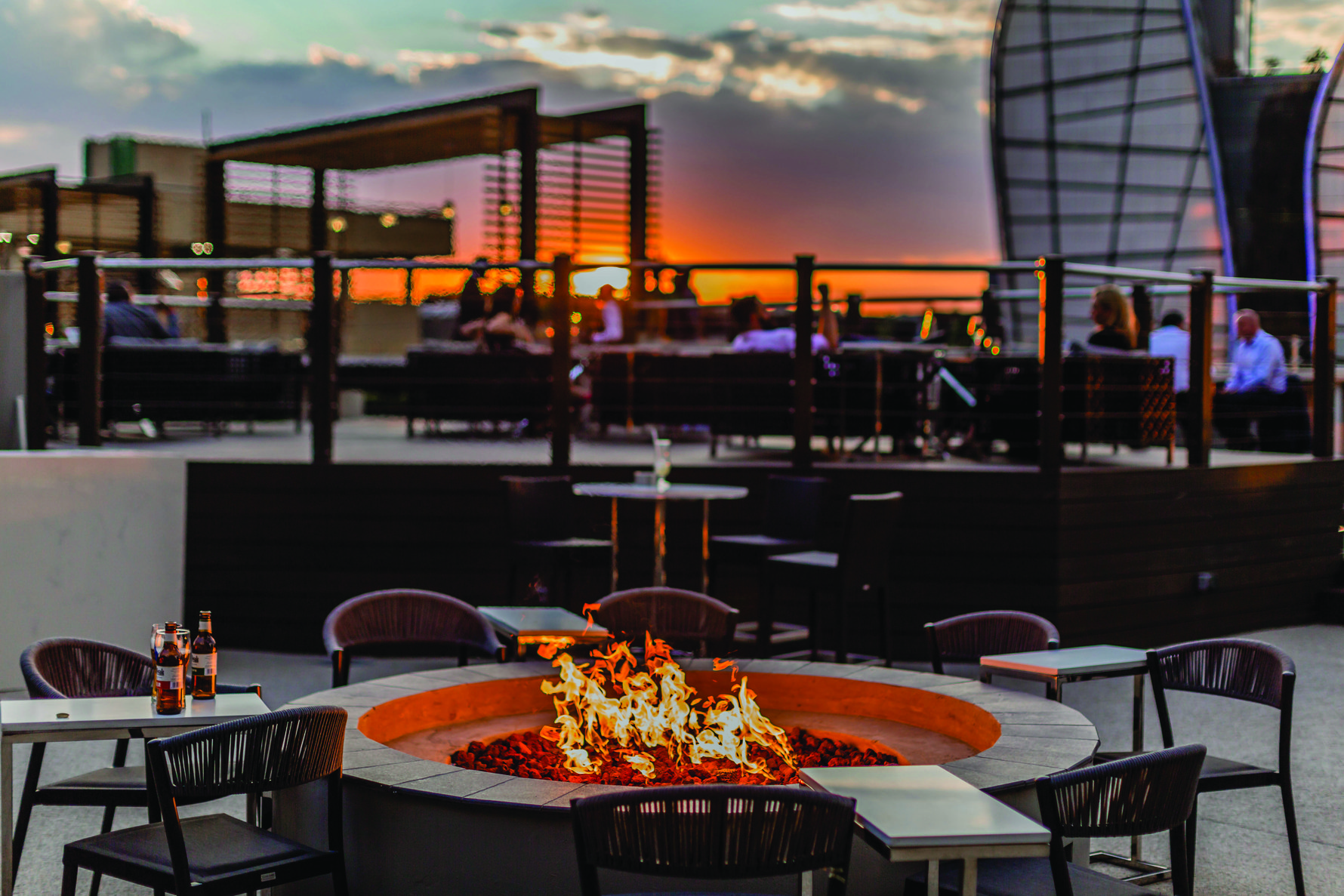 Steady construction of new tower blocks in Sandton's business district has obscured the once incredible view but that doesn't detract from this being one of the most popular open-air rooftop bars. Fire pits, hanging chairs, sofas, a dining area, sun loungers and even a small swimming pool are arrayed atop the five-star Sandton Sun Hotel. The pandemic has barely dented the popularity of San Deck so prior booking is recommended. A favourite with DJs and sports stars in particular.
Outside seating: Rooftop terrace
Where: Sandton Sun Hotel, Cnr Alice Ln and 5th St, Sandton
ALSO IN SANDTON CENTRAL
Famous for bunny chow (a hollowed-out curry-filled half bread loaf) this takeaway spot at the station specialises in traditional Durban Indian curries sold in roti, bunny chows and biryanis. The food is flavoursome, prices are low and portions are huge. They also have a food truck, usually parked outside Sandhurst Centre at 60 Rivonia Road. 
Where: Gautrain station, Sandton Central, +27 84 603 2466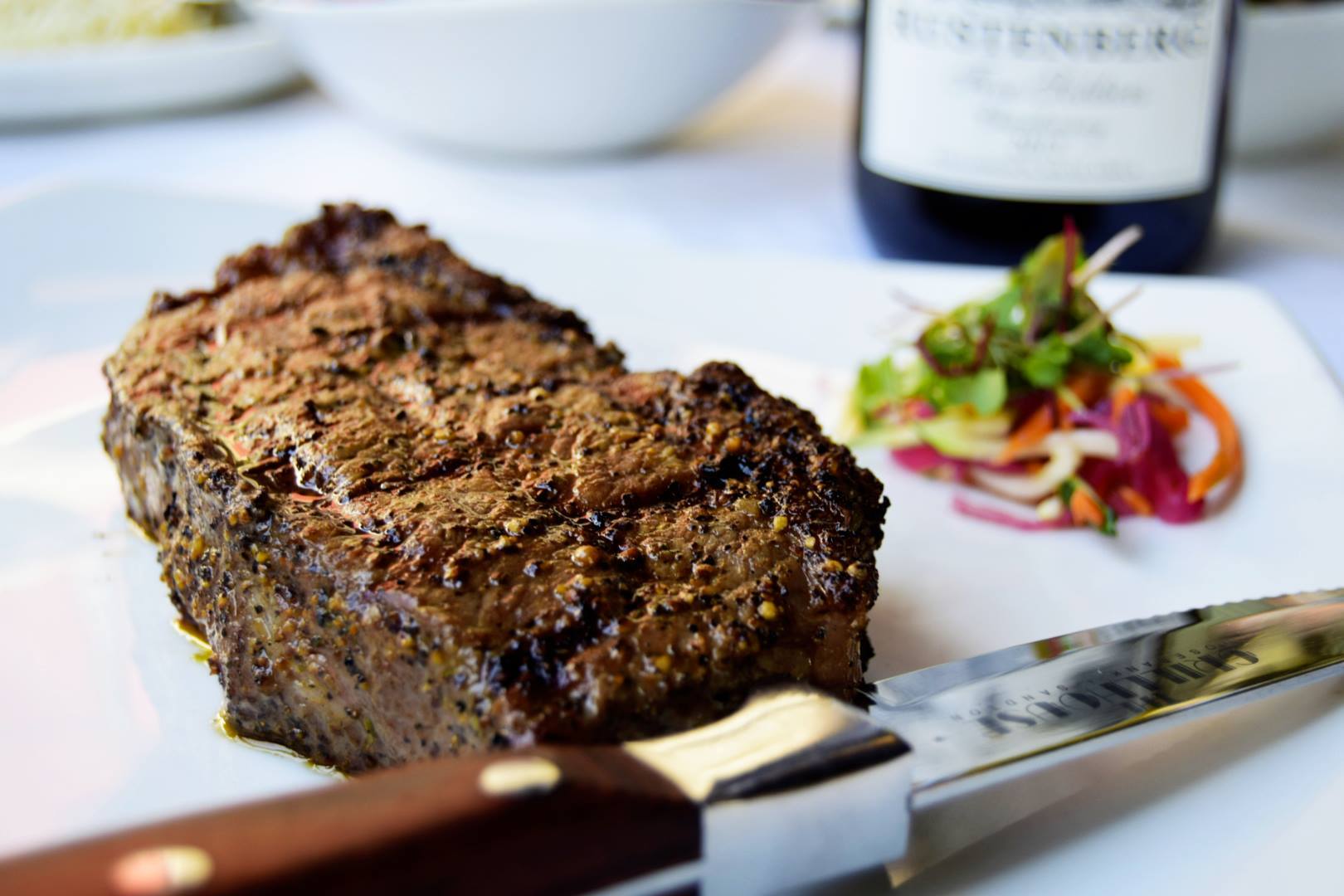 This Sandton branch of the pricey New York-style grillhouse and bar serves excellent spice-crusted fillet and saucy ribs amid a constant buzz accompanied by a selection of single malts and fabulous local wines. Reservations are recommended. Located in Alice Lane Precinct the expansive bar and terrace have panoramic views making this a great spot for sundowner drinks.  
Outdoor seating: Large terrace overlooking the suburbs.
Where: 11 Alice Lane, Sandton Central, tel +27 11 783 6132 
Olives & Plates Embassy
A popular spot for ladies who lunch, this bistro has a bulging menu that runs to several pages and it may take you longer to choose from than it actually does to eat your meal. The food here is always good, albeit a bit fussily served. Choose from Greek souvlaki, pasta, schnitzels, and gourmet burgers to Middle Eastern salads, steaks, and classic filo pies. A good cake selection for dessert. 
Outside seating: Rooftop terrace
Where: 175 Empire Place, Sandhurst, tel +27 10 007 1415.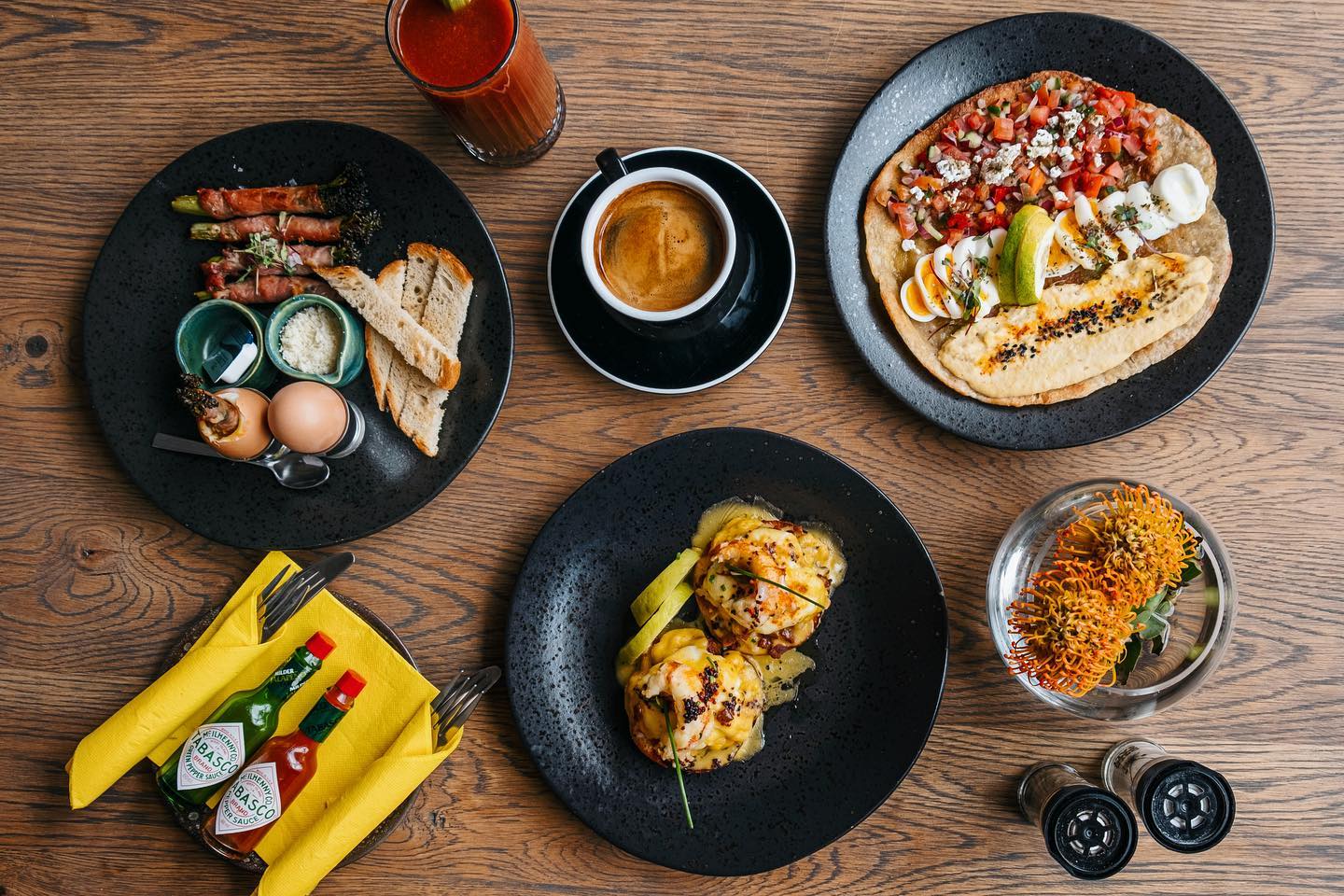 This is the second incarnation of the Eggs-Go-Bar that turned a Melville grimy corner into a sensation, and it's even more popular (if that's possible). Located at the Mint Hotel Pablo has a breezy space that offers outdoor seating looking onto a poolside. The famous shakshuka with Yemeni flatbread is still a winner, and Mediterranean and Middle-Eastern mezze and small plates, plus wood-fired pizza, make this a great destination day or night. Read our full review here.
Outside seating: Poolside terrace
Where: Mint Hotel, 84 Katherine St, Sandton Central, tel. +27 78 206 4463‬
This Northern-Italian-inspired restaurant in Acorn Lane, a rambling and secluded estate on Rivonia Road (about two blocks Discovery HQ) is shaded by acorn trees, and surprisingly within easy walking distance of Sandton Central. The spacious restaurant flows out into a large courtyard and garden. On the menu are plenty of classic Italian options with seasonal specials and Stelle is especially well known for handmade pasta and a lighter-than-light choux dessert pastry selection.
Outdoor seating: Expansive courtyard garden.
Where: 61 Rivonia Rd, Sandhurst, tel +27 11 646 6996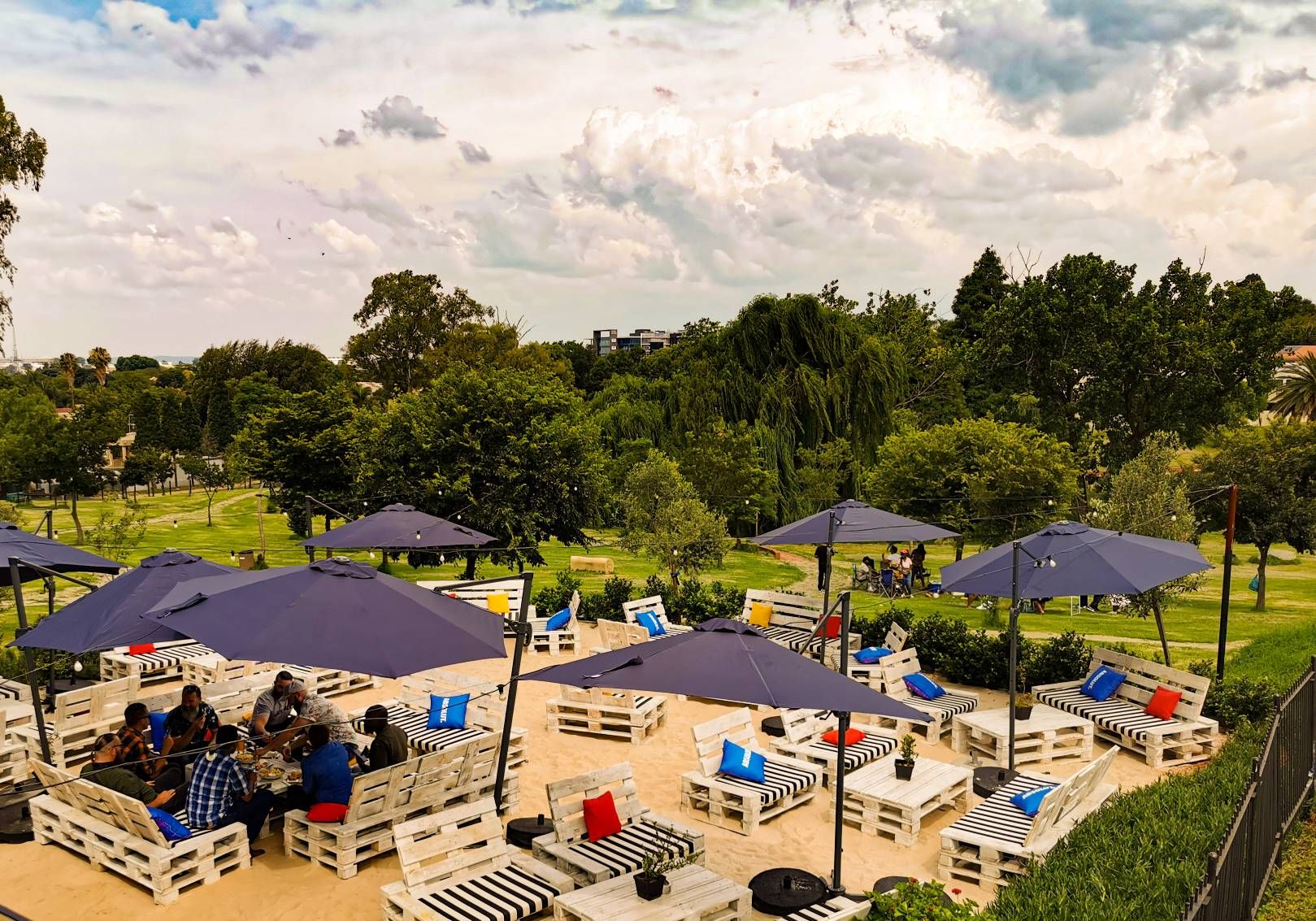 Located in Mushroom Farm Park, an extraordinary green lung tucked among the suburb's high-rise buildings, the menu here has plenty on offer. Eat the truffle fries (our best). We also recommend the Dukkah rubbed lamb cutlets, the salmon, or the miso-glazed short rib. Portions are generous and made for sharing. For summer there's a fun beach-style beer garden looking over the park – a great place for afternoon drinks. Read our full review here.
Outdoor seating: Beer garden in the park.​​
Where: Mushroom Farm Park, 125 Daisy St, Sandton Central, tel +27 79 886 3134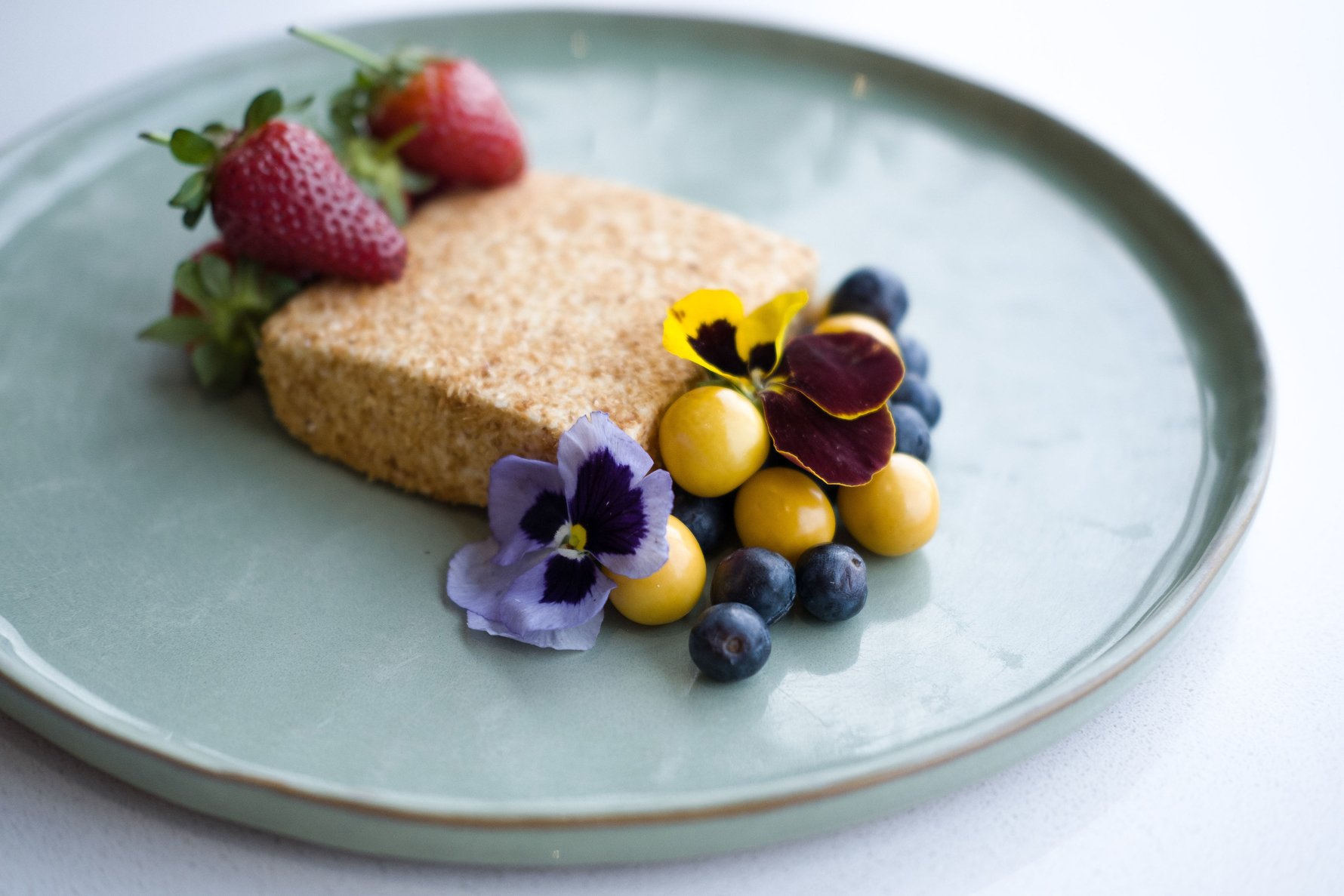 The signature restaurant at Radisson Blu Sandton hotel (opposite Mushroom Farm Park) is a contemporary space located 13 floors up​​, with great views. The food is rich in flavour, portion sizes generous and the wine pairings well considered. Our favourite dishes include the flawless grilled salmon served with roasted sweet potato, while nothing says comfort food quite like a juicy 21-day matured filled steak. Read our dinner review here. 
Outdoor seating: No outdoor seating.
Where:

Radisson Blu Hotel Sandton,

c

nr

Rivonia Rd and Daisy St, Sandton Central, tel 

+27 11 245 8000