Camelot Spa at Seven Villa Hotel & Spa in Sandton is a delight. Wrapped into a hotel that excels at delivering experiences for all the senses this spa is a sanctuary tucked into the lush garden, surrounded by sculptural work by Anton Smit and opening out onto a secluded poolside. 

The treatment rooms look onto the garden and include small seating decks where you can take in the rich birdsong. A real retreat from the city beyond the door, you'll quickly forget the busy-ness of Sandton. Camelot is an award-winning spa brand and this destination excels in uniqueness with its cool stone walls, garden water features and artworks.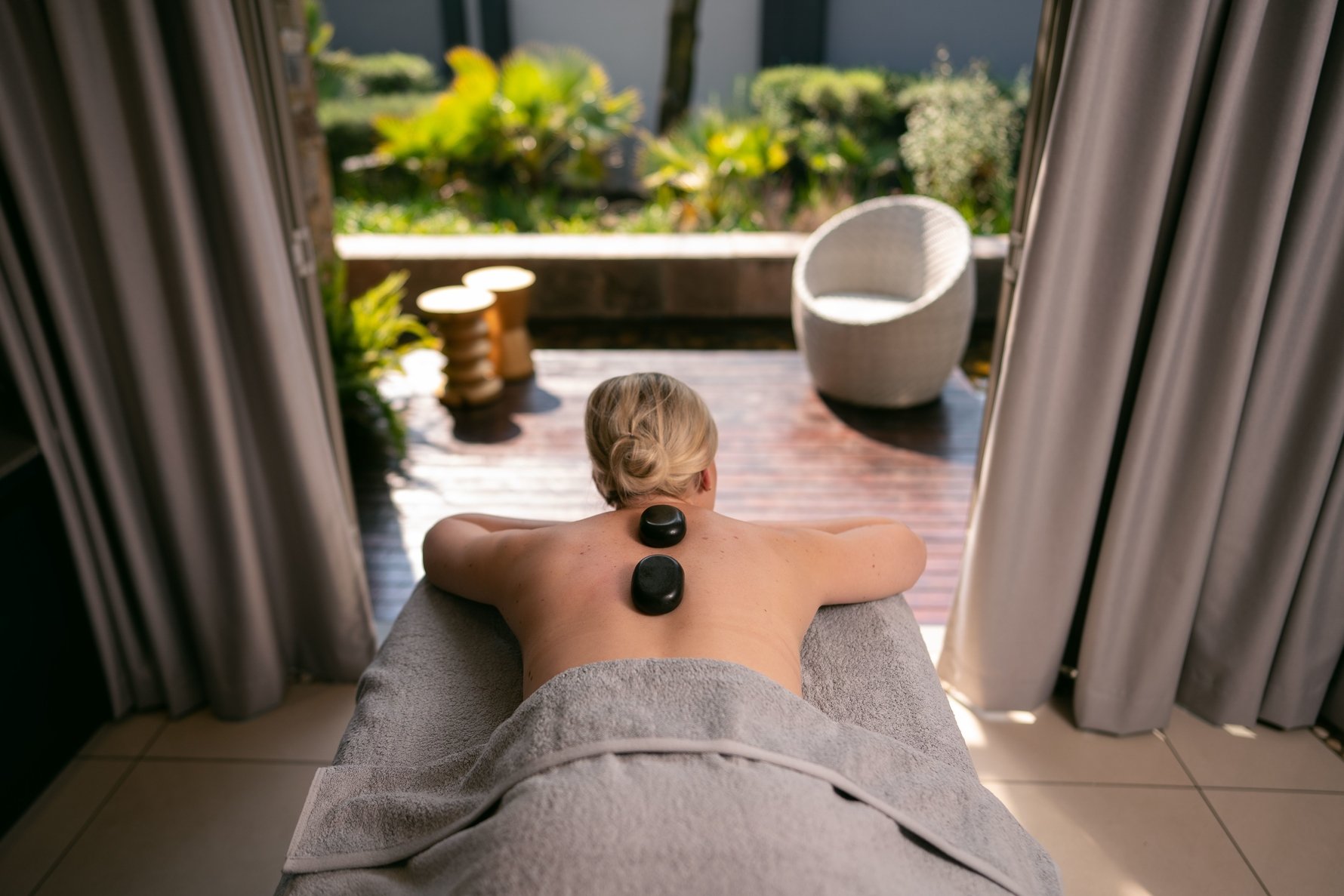 The treatment menu includes a range of massage and we love the option to upgrade with extras and add things like an additional 30-minute upgrade, a back scrub or hot stones. There's a range of skincare therapies to lift and hydrate as well as medi-spa treatments. Packages include a couples journey for re-energising and a personalised journey which can be tailored according to time available and your budget with three options. 

We suggest you make a day of it and spend time at the hotel poolside, order some lunch and settle in. It's such a pleasure to leave a spa and walk into an even more tranquil environment which Seven Villa Hotel & Spa offers with its extraordinary sculpture garden and hideway places among the greenery.