Joburg is not a destination for those who like everything to be obvious. It's a place of many layers, one with hidden luxuries, and secrets waiting to be uncovered. Seven Villa Hotel & Spa fits this description perfectly. 

Tucked into the residential suburb of Strathavon (just off busy Grayston Drive, but seemingly a million miles away) in Sandton, Seven Villa Hotel & Spa is a luxury hotel full of surprises.

For one thing it's an art hotel with an impressive sculpture garden by artist Anton Smit who lives and works between the Cape and his studios at Bronkhorstspruit Dam, verdant indigenous greenery and rich birdlife. We loved the secluded seating areas tucked into the lush and, in parts, wild garden, perfect hideaways from which to admire the sculptures. 

For another it's a sanctuary from the busy city with its secluded outdoor heated pool and luxurious spa. The spa is by the well-known Camelot brand and offers a range of treatments. Our massage looked onto a private deck in the garden and the air was filled with the sounds of birds and rushing water from the many water features dotted across the property.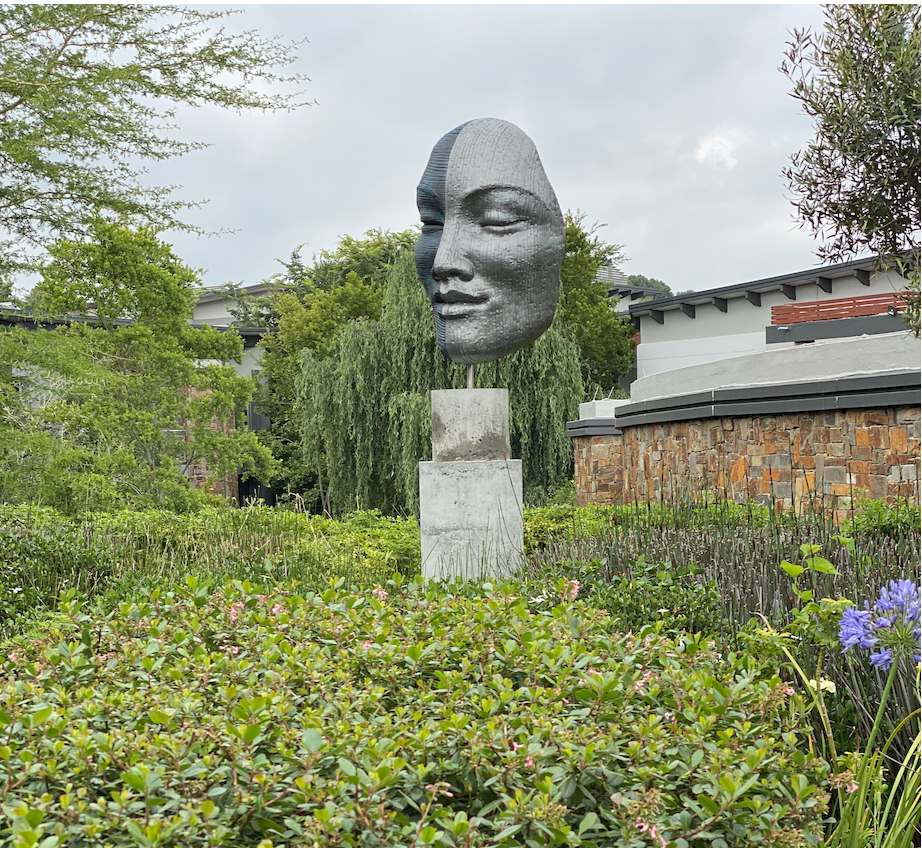 And then you have a service ethos that is a standout in Joburg – from valet parking to a complimentary drink on arrival, a faultless butler service by a gentleman in dapper attire, and a request for "feedback so we can do our job even better. Nothing is too trivial". We were ferried to our room in the hotel's golf car, dubbed by our driver Godfrey as our Lamborghini.

Seven Villa Hotel & Spa even offers a luggage unpacking service (for a one night stay that might be over the top, but then again there's also a personalised shopping service available so no resaon not to extend). In addition, the hotel is also pet-friendly, and more than that pet-pampering. And we haven't yet gotten to the accommodation.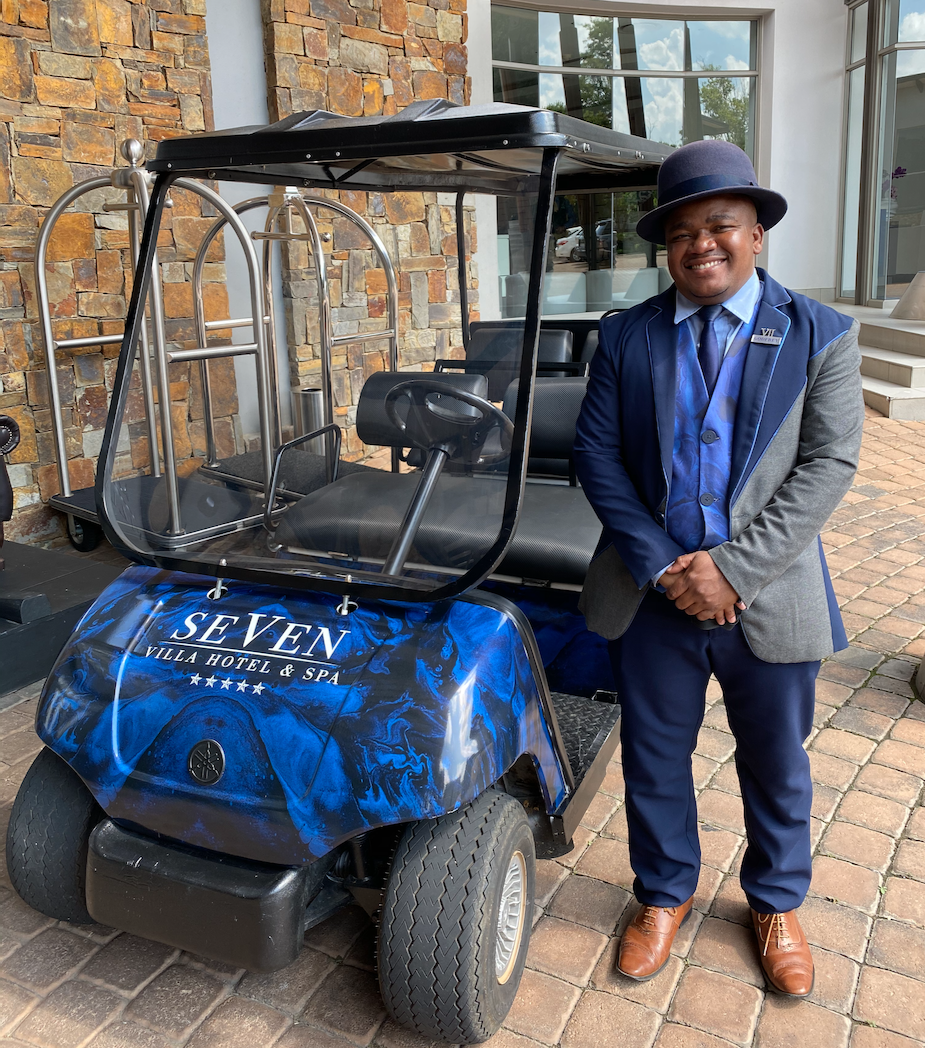 Where to start. Seven Villa Hotel & Spa is elegant, with all rooms offering a garden view. We stayed in a villa and to be honest once you check in there's not a lot of reasons to leave your room, with the floor-to-ceiling stackable glass doors leading onto a terrace jacuzzi, and the sound of birdsong filling the room. The maintenance team are on hand to fill the jacuzzi on your request which gives them top marks in this category. If you are going to while away time in a jacuzzi you'll want to make sure the water has been freshly filled.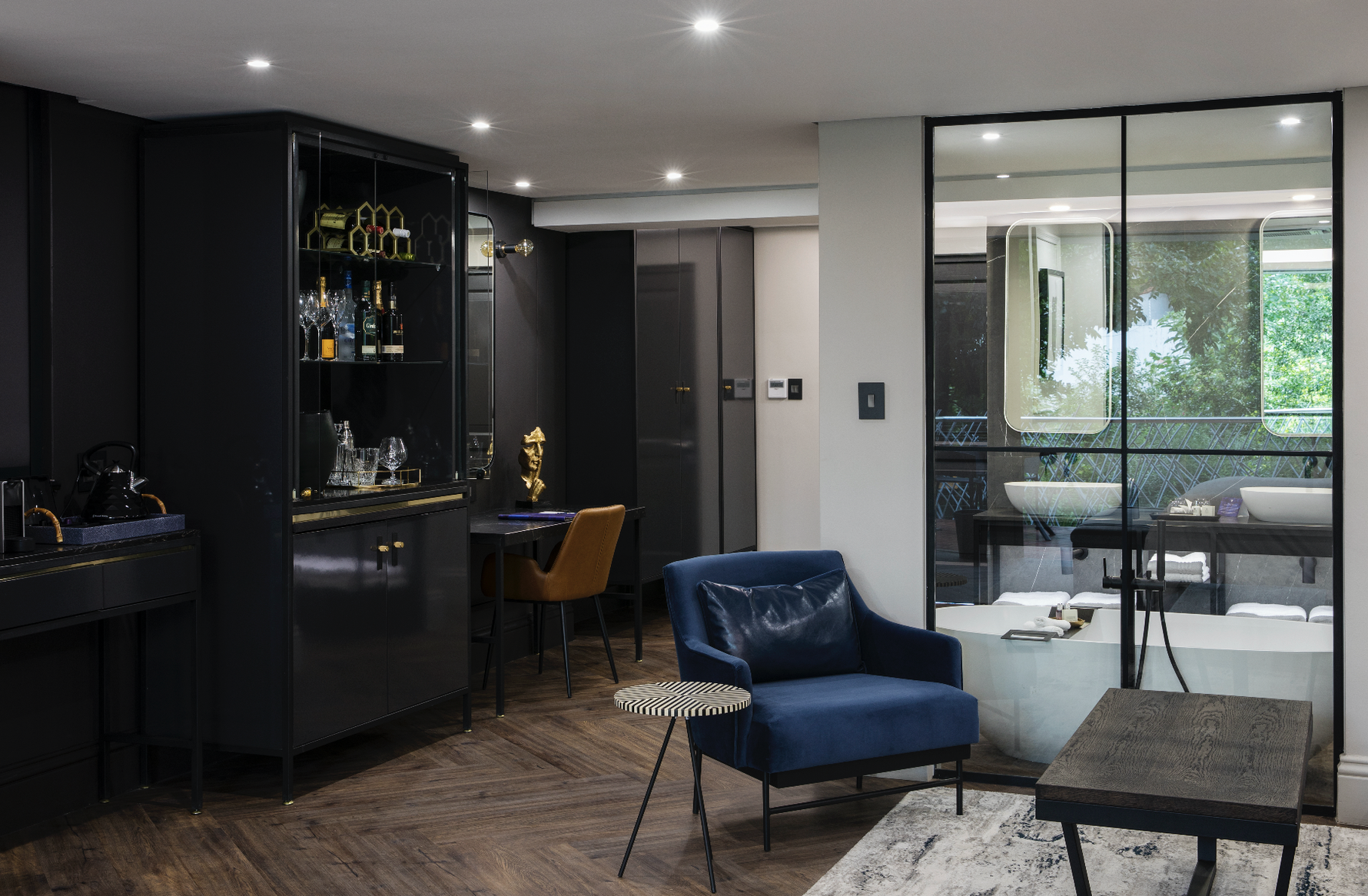 Inside the furnishings are elegant, the textures luxurious, from the plush high thread count linen to the chairs of signature deep blue velvet mixed with monochromatic black and white artworks. A glass bar greets you with its slide-away doors, backlit glassware and premium Champagne. It's the mini-bar gone maxi-bar. Just one of the many aspects of this hotel experience that is designed to go over and above. Even the enormous television screens come with access to the hotel's Netflix account if you didn't bring your own.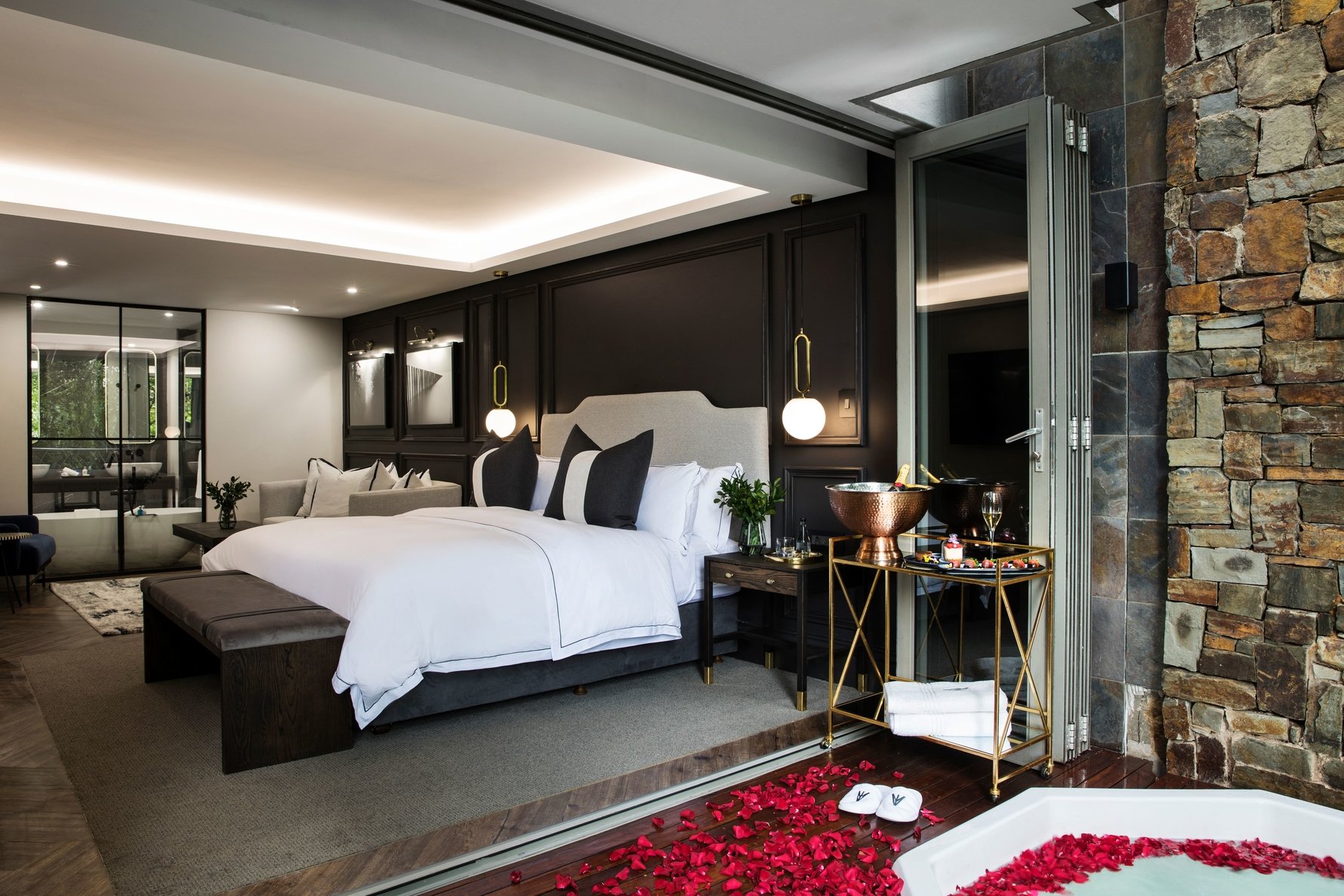 There is an in-house restaurant and of course in-room dining, and for a bigger occasion an impressive airy glass-walled private dining room and conferencing facilities. But we suggest you keep work at bay as we did and allow Seven Villa Hotel & Spa to be the ultimate destination for a Joburg romantic staycation after a seamless experience from arrival until checkout. 

See Seven Villa Hotel & Spa Special Offers here. 
GET THERE WITH GAUTRAIN
Seven Villa Hotel & Spa is a 10-minute drive from the Sandton Gautrain station. See our guide to the Gautrain here and download the Gautrain app for real-time updates on when the next Gautrain and Gautrain midi-bus is due. Visit www.gautrain.co.za for more information on the timetable and fares. #YourGautrainJourneyStartsHere