With decorations up around town, it's safe to say that the holidays have almost arrived in Joburg and to celebrate, we have a list of Christmas markets, lights, theatre productions and festive fairs to keep things interesting. Here's our pick of fun things to do in Joburg during this festive season. 
SHOPPING – MARKETS & FAIRS 
Thu, Nov 30
PARKHURST 4TH AVENUE CANDLELIGHT THURSDAYS 
Every year one of Joburg's most popular high streets, the charming 4th Avenue in Parkhurst, hosts its festive season late-night shopping evenings. This year, 4th Avenue's friendly and festive Candlelight Thursdays will include drinks, food and fab late-night gift shopping from 17:00. With an avenue full of restaurants, bars, clothing stores, cafés and plenty of gift and speciality stores, this is a great outdoor attraction, with dozens of unique, local businesses taking part.

Fri, Dec 1 – Sun, Dec 3
PARKVIEW CHRISTMAS MARKET
Parkview hosts its annual Christmas extravaganza at George Hay Park in aid of several worthy causes, including local soup kitchens, elderly care homes, abused women and children's shelters and HIV support groups. All proceeds raised from the market will go towards the Nicarela Charity. 

Sat, Dec 2
BROOKLYN MALL ANTIQUE FAIR 
Every month there's a superb collection of high-quality vintage pieces to shop, ranging from period jewellery to beautiful tableware, collectable ceramics and unusual treasures from yesteryear such as antique snuffboxes, old-fashioned cameras and even gramophones. The antique fair at Brooklyn Mall is the perfect place to find something special for your loved ones. Read about finding the perfect antique vase, for any budget, here. 

Sat, Dec 2 – Sun, Dec 3
FOOD, ARTS AND CRAFTS LIFESTYLE MARKET
Bring your children, furry friends included, for an enchanting day filled with festivities at the Food, Arts, and Crafts Lifestyle Market at James and Ethel Gray Park in Melrose. Embrace the spirit of the season as you explore local small businesses, indulge in delicious snacks or fresh organic juice, and shop for the latest fashion trends. You can expect live music, diverse activities, a kiddies' area and of course, plenty of food. 

Sat, Dec 2 and Fri, Dec 15
CELEBRATE AT STANLEY
Close off the year at 44 Stanley with a celebration at this boutique complex. The kids can look forward to a scavenger hunt and fun cookie decorating. Make sure to tick everyone's gift off the Christmas shopping list and then get your gifts wrapped at a dedicated wrapping station. 

Sun, Dec 3
NELSON MANDELA SQUARE ANTIQUE FAIR 
This monthly antique fair at Nelson Mandela Square in Sandton Central is one of the biggest of its kind with dozens of top collectors and antique dealers from across the region taking part. At the Nelson Mandela Square Antique Fair expect furniture and homeware, decorative arts and collectable memorabilia; there is something for every interest whether you are just here to browse or looking to add something special to your collection. A brilliant place to hunt for unusual collectables and otherwise hard-to-find little treasures, the variety is fantastic and an excellent place to look for all kinds of festive trinkets and gifts. 

Fri, Dec 15 – Sun, Dec 24
CHRISTMAS TOWN AT WALTER SISULU NATIONAL BOTANICAL GARDEN 
Celebrate the magic of the holidays at Walter Sisulu National Botanical Garden. Christmas Town promises to be an enchanting event that offers a joyful experience, making it the perfect family outing to celebrate the holiday season with curated activities to suit every age and interest. 

Sat, Dec 16 –  Sun, Dec 17
FOURWAYS FARMER'S MARKET FESTIVE MAKERS MARKET
Fourways Farmer's Market is spreading festive cheer with their annual festive market. This time of year, the spacious picnic park is adorned with Christmas lights and you get to catch up on Christmas shopping and explore holiday-themed products, gifts and gourmet food vendors. Spread out the picnic blankets and enjoy the live music entertainment. The kids will love taking pictures with Santa Claus and the elves.
 
ON STAGE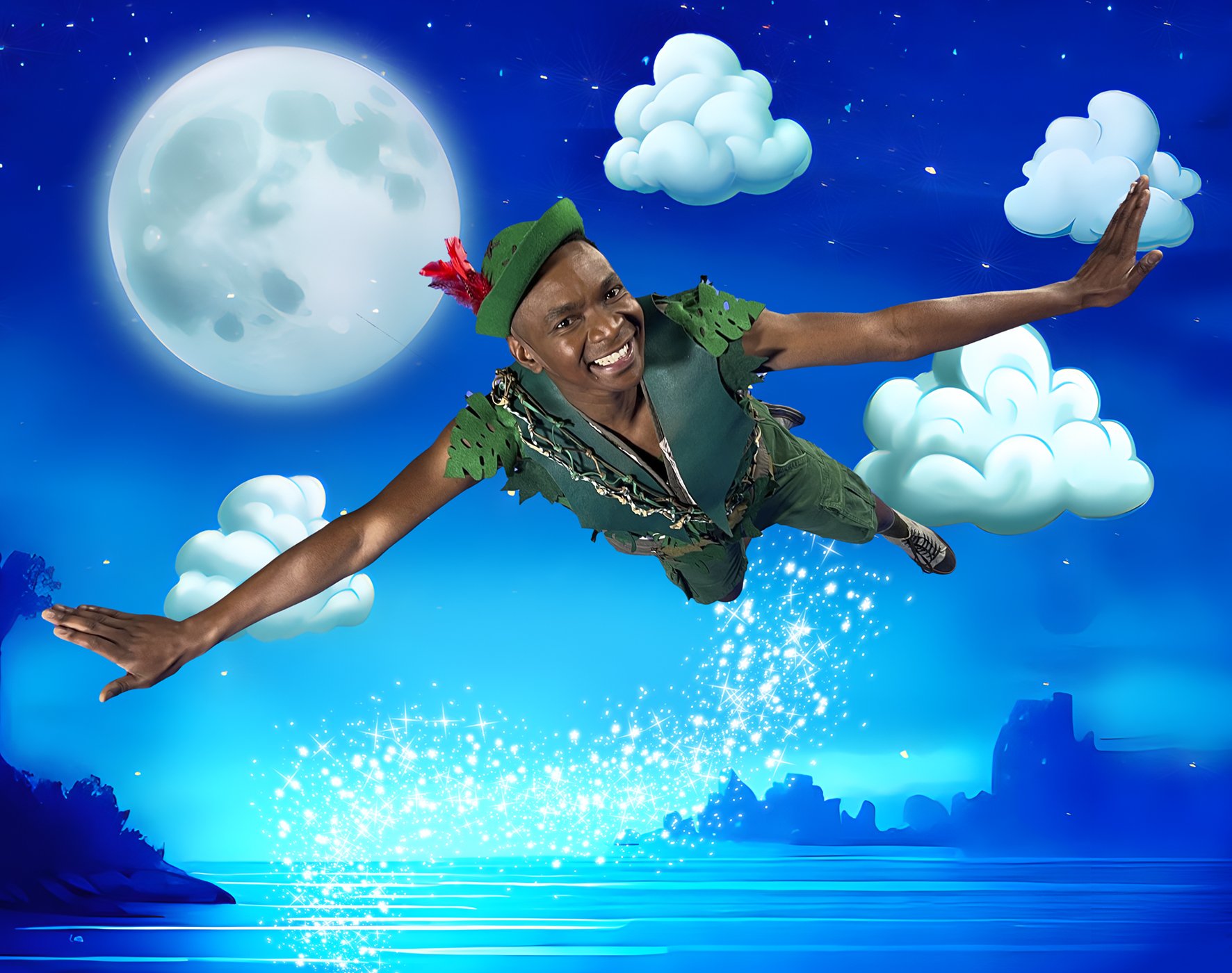 Until Sun, Dec 10 
A CHRISTMAS CAROL AT MONTECASINO
Charles Dickens's classic Christmas tale returns for another year at Montecasino, always a festive season favourite that sells out. Witness the miraculous transformation of Scrooge from a miserly old curmudgeon into a heart-warming beacon of generosity. 

Fri, Dec 1 – Sun, Dec 10 
THE NUTCRACKER BY JOBURG BALLET AT MONTECASINO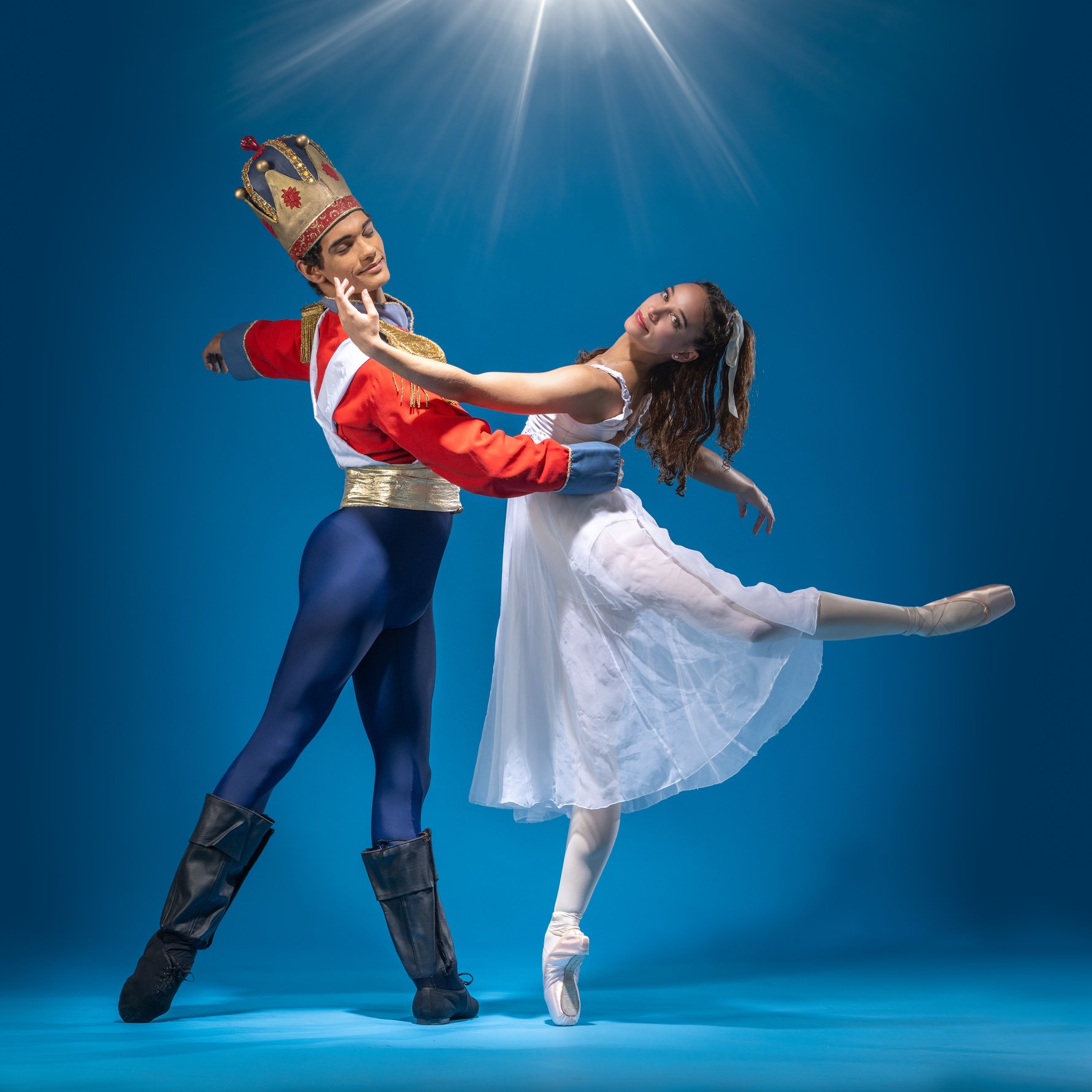 Joburg Ballet's The Nutcracker is a nostalgic, joyous take on the familiar ballet classic that officially kicks off (or more like pirouettes into) the festive season with a seven-day run at the Teatro at Montecasino. Tchaikovsky's beloved holiday masterpiece, The Nutcracker will delight the whole family with this heartwarming take on the 19th-century fairytale. Tickets from R220 are available online here. 

Fri, Dec 8 – Sun, Jan 7, 2024
MOMO'S MAGICAL ADVENTURE AT SANDTON CITY
Momo's Magical Adventure is a proudly South African story filled with joy, friendship and generosity. It's the kind of tale that will warm your heart faster than a cup of hot chocolate. It's a classic tale but with a Joburg twist. Momo's friends have left Joburg for the summer holidays to go to the sea, and she's the only one left in the city. Prepare to be transported into Momo's joy-filled imaginary world, where Santa's hot air balloon is pulled by kudus. This entertaining live show is perfect holiday entertainment for young families with four shows daily. The show takes place in a specially-made tent that will transform Sandton City's centre court (outside Checkers) into a world of wonder. Book your tickets!

Fri, Dec 15 – Sun, Dec 24 
SWINGLE BELLS AT THE TEATRO AT MONTECASINO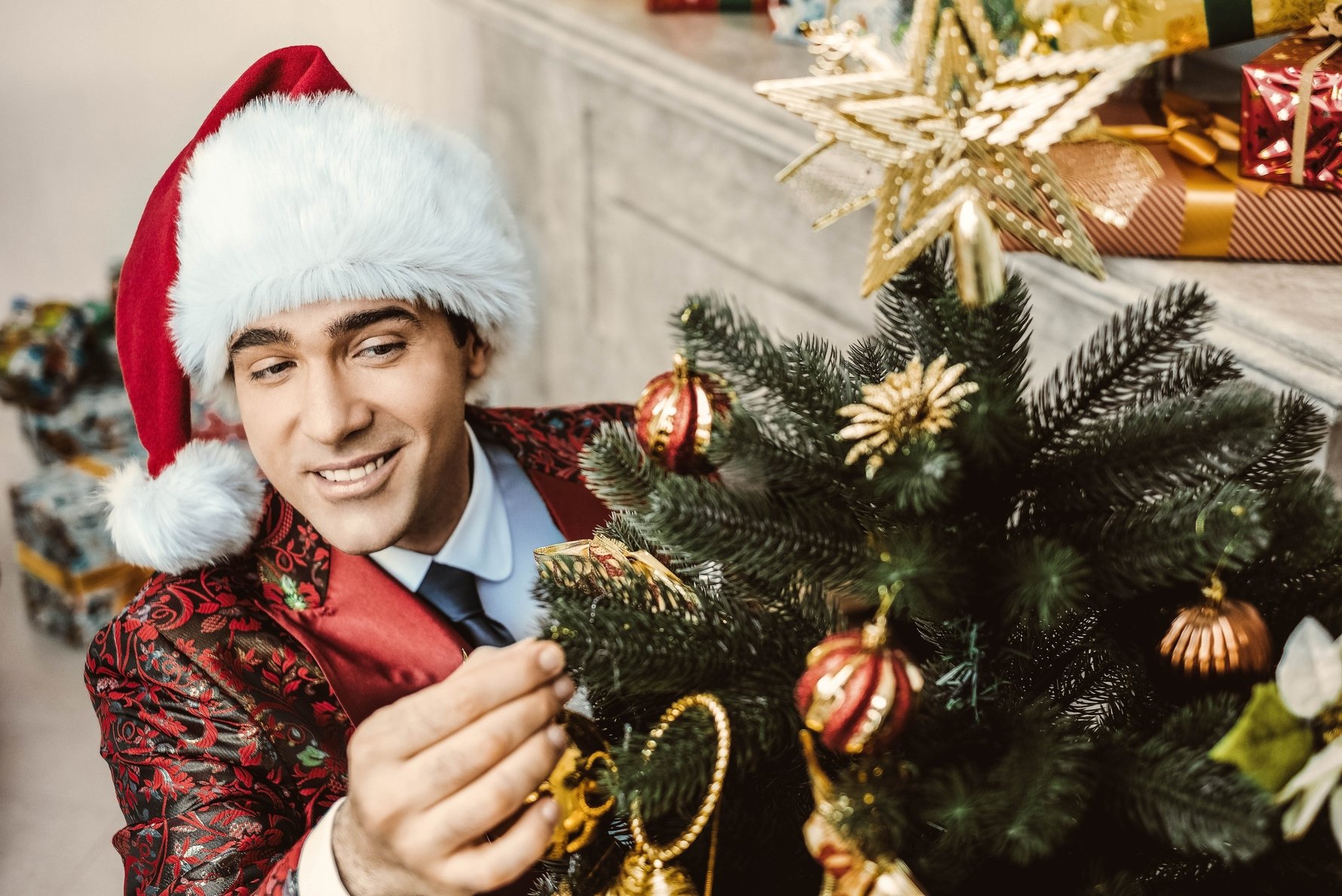 Get into the holiday spirit with Swingle Bells – A Christmas Concert Spectacular at The Teatro at Montecasino. Renowned musical theatre performer Jonathan Roxmouth returns to The Teatro with the highly acclaimed 19-piece Johannesburg Big Band conducted by Adam Howard, to present a spectacular series of popular Christmas hits along with special guests for a swinging celebration of festive classics and surprises.

Until Sun, Dec 17 
THE TERRIFIED TALABALUSHI
The Market Theatre and Windybrow Arts Centre wrap up the year with a bang, with a musical production for the whole family. Written by acclaimed Cape Town-based writer Megan Choritz and directed by Omphile Molusi, The Terrified Talabalushi is aimed at kids from seven and up, although younger audiences will enjoy it too. Talabalushis are elusive, mischievous creatures lurking in South Africa's forests; the story transports you into the depths of the Knysna forest with protagonist, Tokkie, a terrified young Talabalushi who has his family at their wits' end with his fears of everything, especially the light...

Until Sun, Dec 24 
JANICE HONEYMAN'S PETER PAN AT JOBURG THEATRE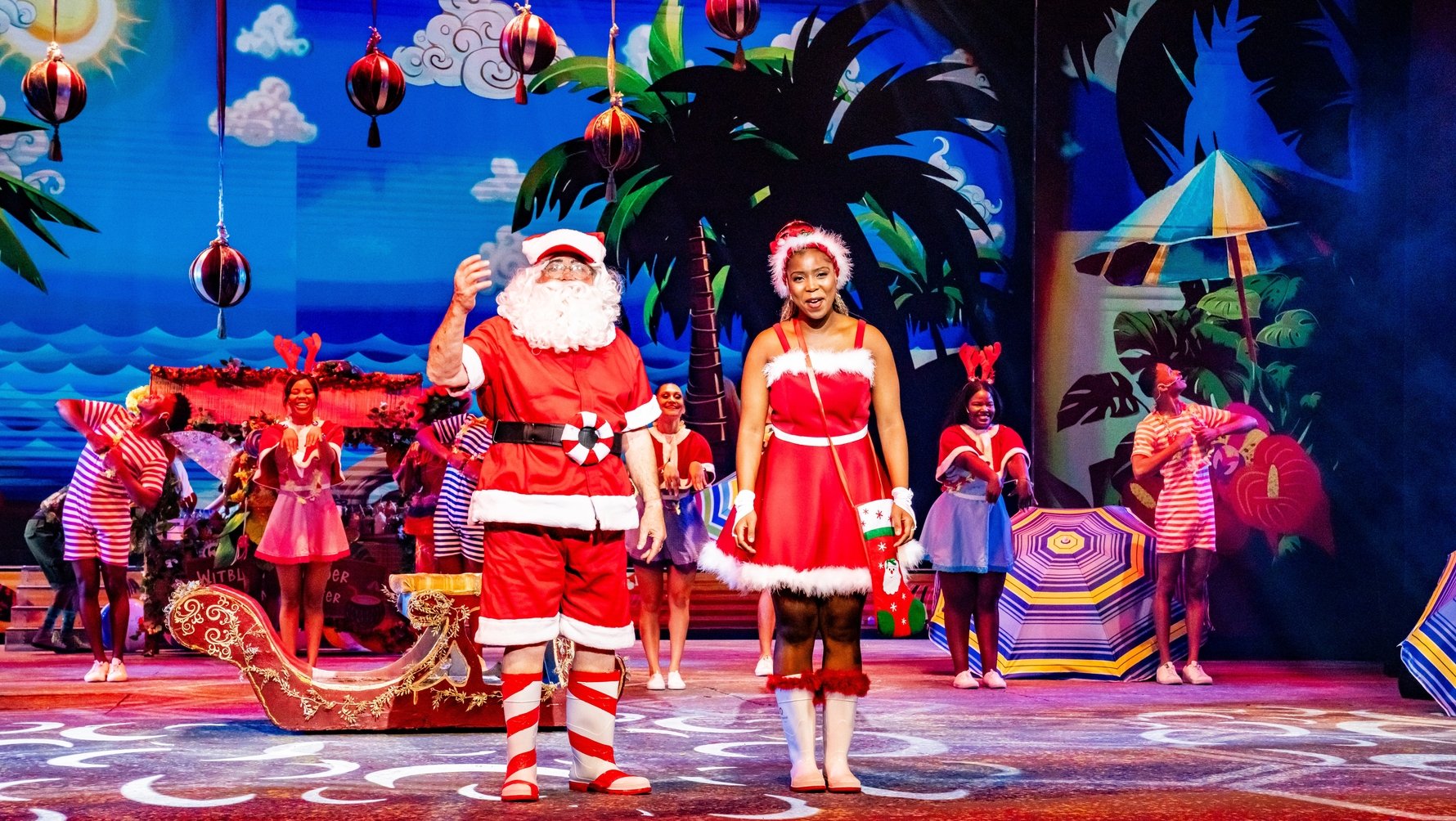 The undisputed queen of South African pantomime, Janice Honeyman's annual pantomime extravaganza at Joburg Theatre is always a family favourite. This festive season head to the theatre for a colourful pantomime production of the classic children's story of Peter Pan. As ever with Honeyman's pantomimes, the scene is set for a raucous afternoon or evening of family fun. This year's panto stars Sandi Dlangalala as Peter Pan and Kiruna-Lind Devar as Wendy Darling with Ben Voss as Captain Hook and Micheal Richard as Smee. Also with Virtuous Kandemiri as Tinkerbell and David Arnold Johnson as Dame Clementina Coconut. Selling out fast so book soon, tickets from R130.

Until Sun, Dec 24
SHREK THE MUSICAL JR AT THE PEOPLE'S THEATRE
Fans of the original movie will delight in this screen adaptation, which features all the same loveable characters: Donkey is loud-mouthed and obnoxious, the fairytale characters are larger than life, and Shrek's metamorphosis from prickly hermit to love-struck suitor is sweet and engaging. Princess Fiona is a true heroine of our time: gutsy, feisty and unapologetic, she's an immediate audience favourite. The songs are impossible to resist; there's toilet humour to tickle the kids and some more sophisticated gags to please the parents; watching an unlikely knight (and even more unlikely femme fatale) conquer a power-crazed ruler and his evil intentions and realise their true feelings makes for great festive season entertainment.

Until Sun, Dec 24 
A MARRY LITTLE CHRISTMAS AT THE MARKET THEATRE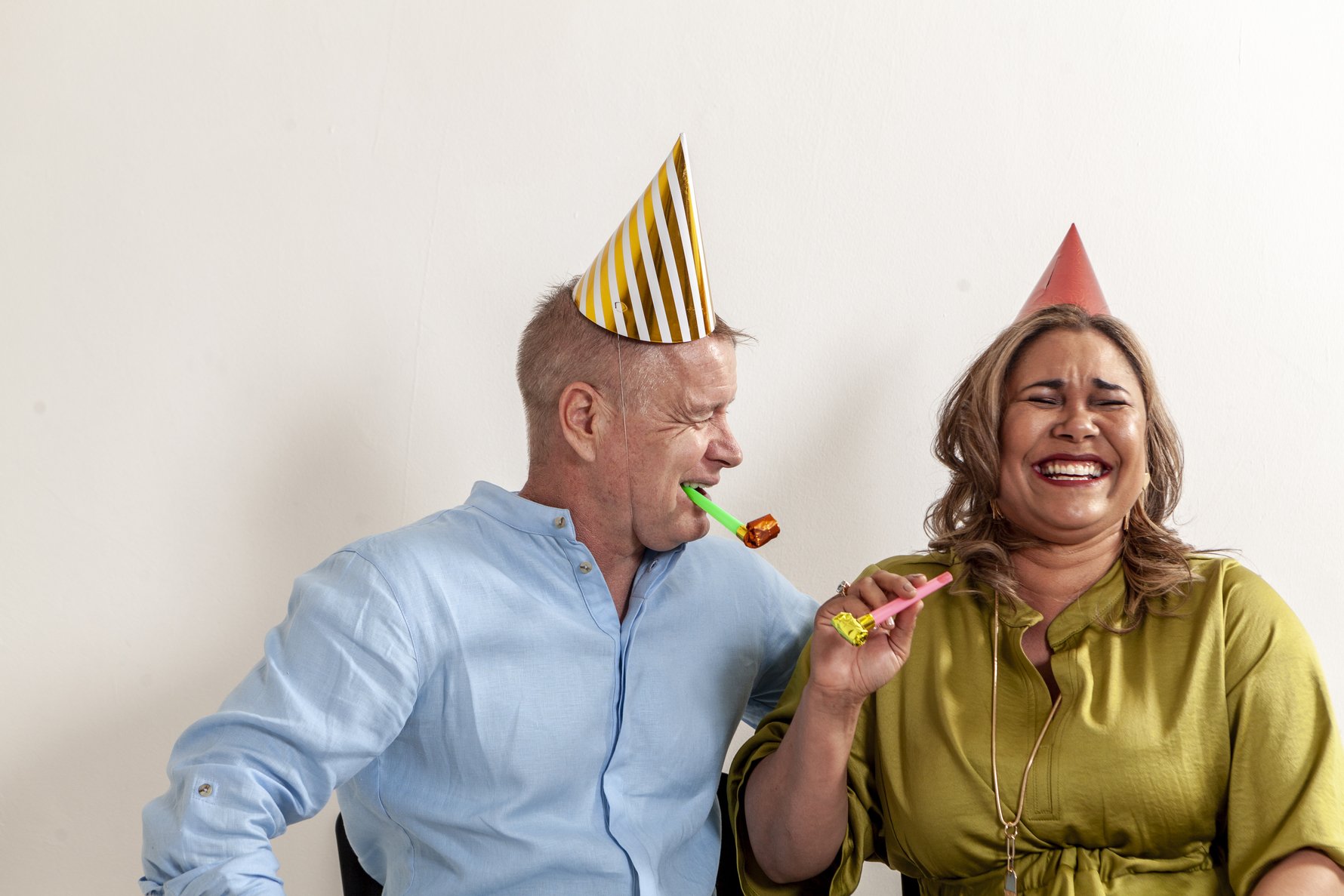 This uproarious play weaves a tale of family, love, misunderstandings and the comical nature of following cultural traditions, sure to uplift your spirits. A Marry Little Christmas directed by Charmaine Weir-Smith is a fresh South African comedy, penned during the 2020 hard lockdown by the talented Greg Homann, and promises to be a highlight of Johannesburg's holiday festivities. 

CHRISTMAS LIGHTS AND CAROLS
Thu, Dec 7 
CAROLS BY CANDLELIGHT AT COUNTRY CLUB JOHANNESBURG AUCKLAND PARK
Head to Country Club Johannesburg in Auckland Park for a night of Christmas carols led by maestro Richard Cock. Expect an evening of music and family-friendly fun, order a Christmas picnic basket from reception or bring your own basket. Get in the spirit(s) at their bar but note than no outside alcohol is allowed on the premises. To spread the joy this festive season, you're asked to donate a wrapped present for a child in need (include labels with age and gender) or support the CCJ Foundation by making a donation on the day to be deposited directly into their account. Bookings are not essential but are recommended. 
Until Sun, 31 Dec
DESTINATION CHRISTMAS AT MELROSE ARCH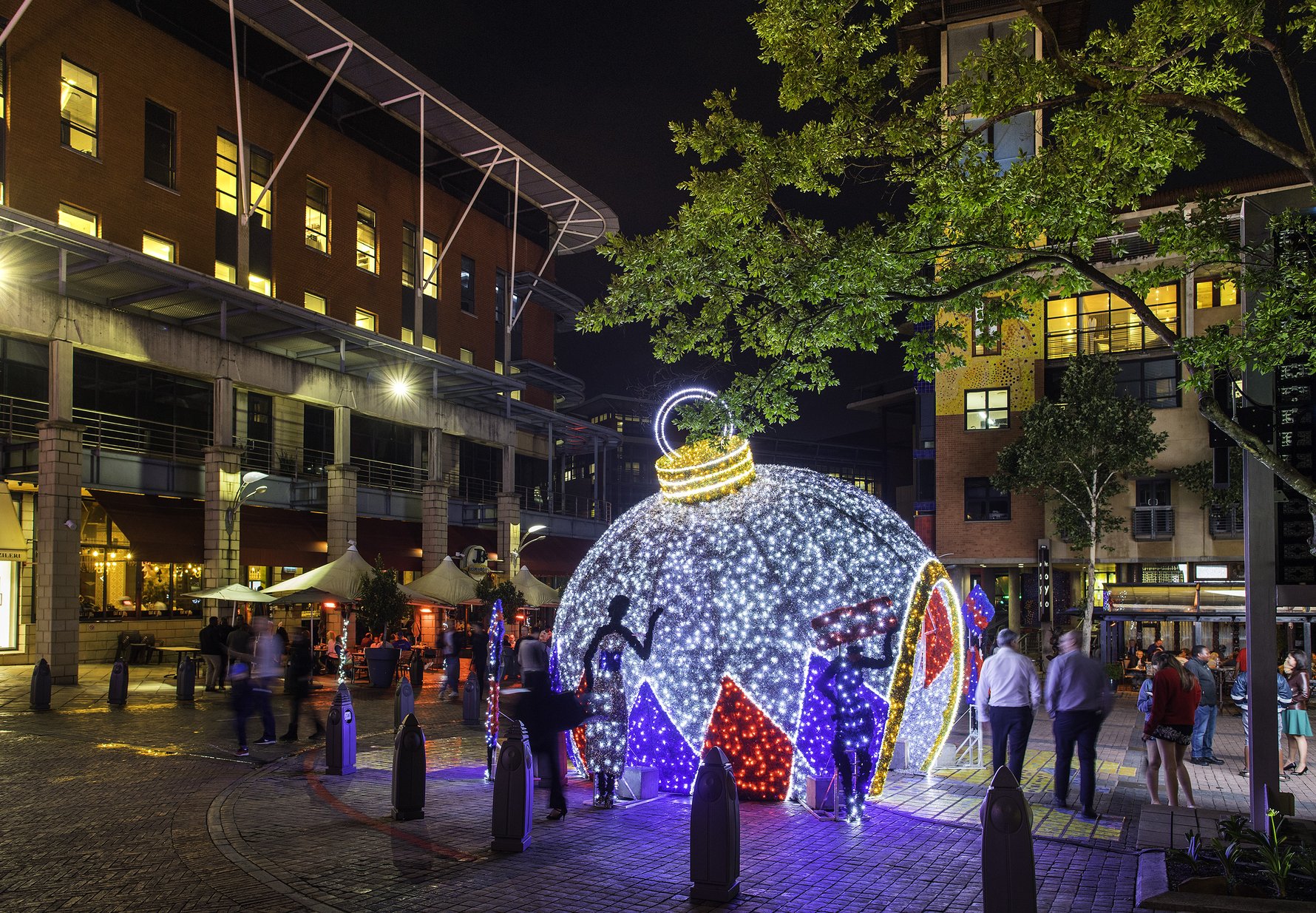 Say, "Christmas in Joburg" and most people think of Melrose Arch, where every year this upmarket shopping and dining precinct is transformed into a wonderland with the most impressive lights and festive activities. In addition to the glittering light display, Melrose Arch is pulling out all the stops with a busy programme of festive events this season including extended retail hours during December. Join in the fun with a performance by the Jeppe Pipe Band on Fri, Dec 15. See what else is on the programme here. 

Fri, Dec 1 – Sun, Jan 7, 2024 
THE FESTIVAL OF LIGHTS AT JOBURG ZOO
The Festival of Lights at Joburg Zoo will brighten up your festive spirit with its month-long programme of events. Fun for families, the zoo's main pathways are decorated with enchanting displays of light. This is also a great opportunity to explore the zoo after hours and see some of the nocturnal animals. Open Thu – Sun from 19:00 – 22:00. Get tickets here.