The countdown to the Christmas holidays has begun, we've been given a public holiday on the 27th of Dec. To celebrate, we have a list of Christmas markets, lights, theatre productions, and festive fairs to keep things interesting. Here's our pick of fun things to do in Joburg in December.
CHRISTMAS LIGHTS
Until Fri, Dec 30
The Festival of Lights at Joburg Zoo
The Festival of Lights at Joburg Zoo will brighten up your festive spirit with its month-long programme of events. Fun for families the zoo's main pathways have been decorated with enchanting displays of light. This is also a fun opportunity to explore the zoo after hours and see some of the nocturnal animals. Open daily from 19:00–22:00 (except Mondays).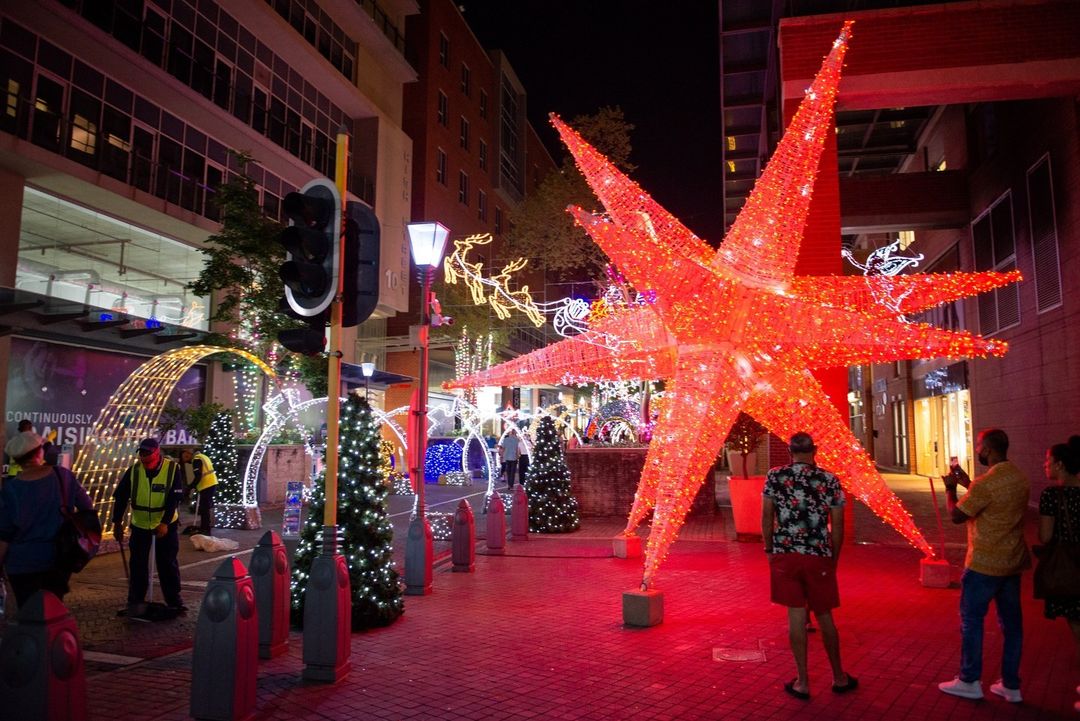 Until Sun Jan 8
Destination Christmas lights 
Melrose Arch is adorned with enchanting Christmas lights, take a stroll through the piazza where for glittering life-sized illuminated reindeer, giant teddy bears, Christmas trees, elves and other dazzling illuminations. Open until 22:00.
FESTIVE FUN
Until Mon, Jan 2
The Christmas Village at Emperors Palace 
Wander through the glittering gardens decorated with the most colourful and enchanting light displays which lead into Snow Town for a quaint snow-covered Christmas experience. With a bustling Village Square and Winter Wonderland, there is plenty to see. 

Until Sun Jan 8
Christmas Scene
Head to the Clicks court in the upper-level Galleria for a special Christmas scene set up. You'll want to take pictures of this one!


Until Sun Jan 8
Kids Glow Bike at the Melrose Arch Piazza
Also taking place at Melrose Arch, keep the bambinos entertained, the electric scooters on the Piazza are available for rides every night between 18:00–22:00, cost is R50 per ride. 

Until Tue, Dec 27
The Festive City at Sandton City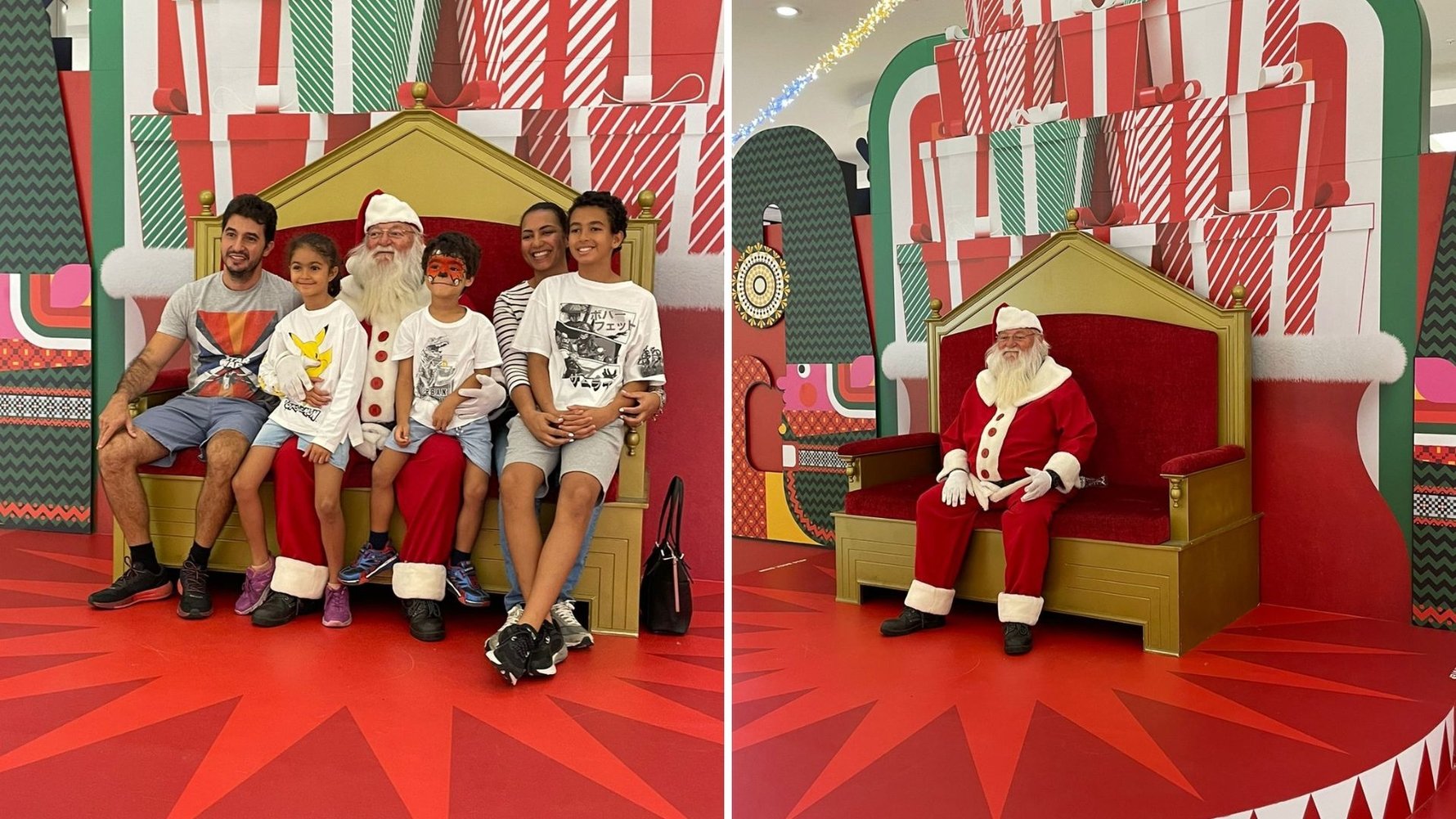 Sandton City transforms into The Festive City this December, hosting a fun programme of holiday-themed activities for the kids, live entertainment, opportunities for giving back and shopping specials across the mall. Check out the jam-packed programme here.
ON STAGE 

Until Sat, Dec 24 
Charles Dickens's classic Christmas tale, A Christmas Carol at Montecasino 
Charles Dickens's classic Christmas tale, A Christmas Carol, always a festive season favourite, returns to the Pieter Toerien stage. Just in time for school holidays, follow Scrooge's transformation from a tight-fisted miser to a generous spirit spreading goodwill in this engaging production that mixes animation and an original score by composer Wessel Odendaal. Open for 12 performances only, tickets from R150-R220.

Until  Fri, Dec 23
Sinbad The Sailor at Teatro at Montecasino
Sinbad The Sailor is here just in time for the festive season. This fun family pantomime sees the infamous sailor Sinbad, played by Micah Stojakovic, go on a wild adventure across the Seven Seas with his outrageous crew, and family. Expect colourful sets and costumes that reflect the exotic mystery and magic of the Arabian Nights and exhilarating music and dance, influenced by Bollywood. Tickets from R104, available online here

Until Sat, Dec 24 
Janice Honeyman's Adventures in Pantoland  – Panto of all Pantos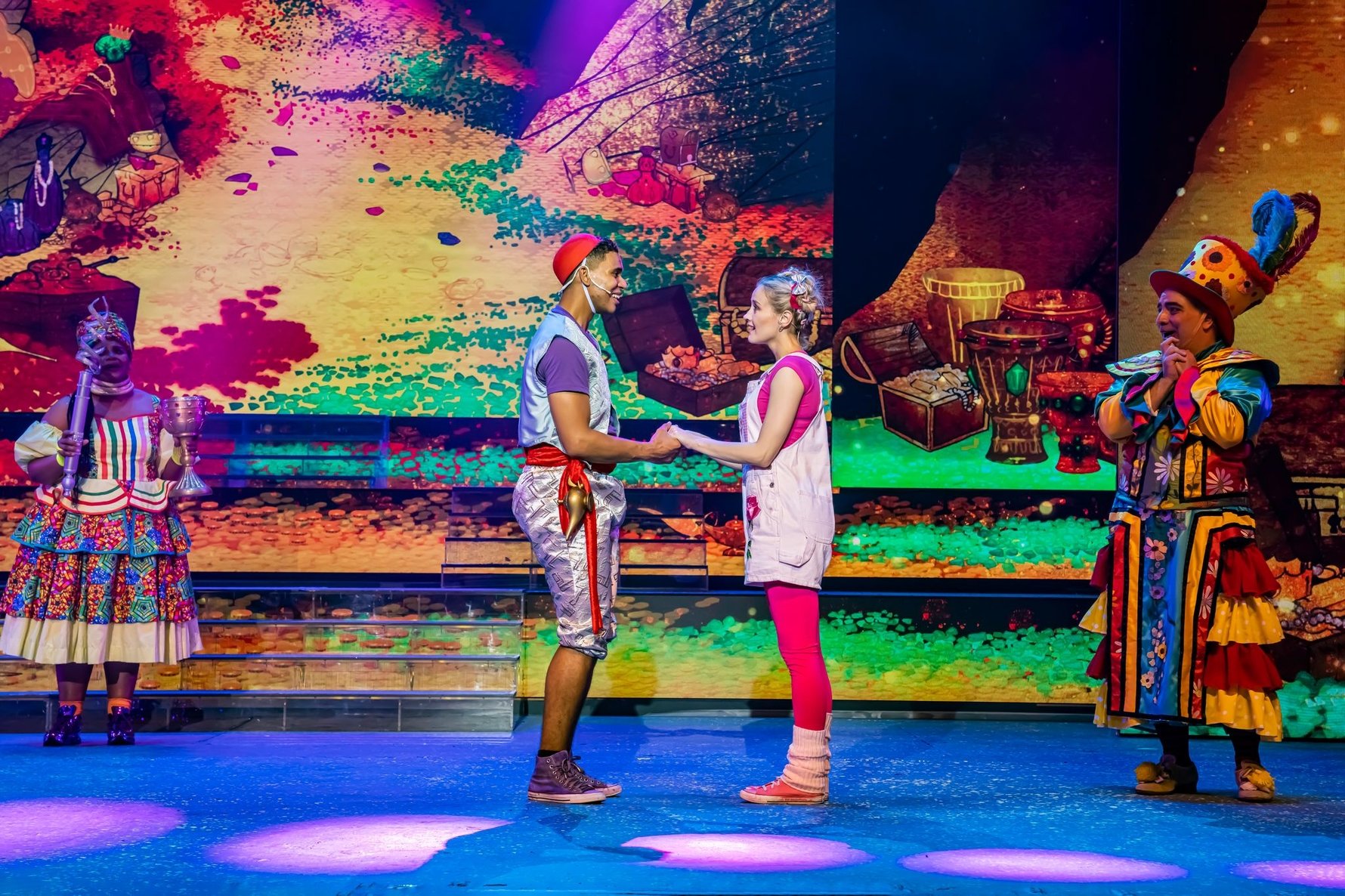 The undisputed queen of South African pantomime Janice Honeyman makes a triumphant return to the stage with a production called the 'Panto of All Pantos' which sees five pantomimes in one: Sleeping Beauty, Aladdin, Snow White, Jack and The Beanstalk, and Peter Pan.  Honeyman has pulled out all the stops for the return to the stage of Joburg Theatre's annual pantomime, expect a lavish set and impressive special effects, including high-tech holograms and 3D graphics to keep your eyes intrigued through the battle between good and evil played out to retrieve the sneakily-stolen Golden Goblet of Goodness. Tickets from R260, available online here
LIVE MUSIC
Every weekend until Sat, Dec 24
Live on the Square at Nelson Mandela Square
Live on the Square is back at Nelson Mandela Square, a series of free live music concerts from Nov 19 to Dec 24. Each weekend brings a new artist or artists to the stage with headliners that include Majozi, Garth Taylor, Femi Koya, Boki Ntsimi & Nathi Shongwe, Rocketeers. A great way to spend a warm summer afternoon or evening outdoors, especially with so many good restaurant choices to enjoy, and of course plenty of shopping. Added good news is the extension of Colossal, a sculpture exhibition by Anton Smit in the square with monumental works on display.