Taking a ride with Lebo's Soweto Backpackers bicycle tours will give you a chance to feel the distinct pulse of Soweto, one of South Africa's most vibrant townships (more like a city, in fact).  Whether you opt for the two-hour, four-hour or full day tour, you'll get to see and experience a lot more from the unique and intimate vantage point of a two-wheeler than you ever would visiting Soweto on your own or from a bus window. 

Start your tour from Lebo's Soweto Backpackers hostel in Orlando West, once Lebo Malepa's family home, and now the base of one of Soweto's most pioneering and exciting tourism businesses. The tours kicks off in the lush community park that faces the backpackers with a warm welcome from Lebo's energetic, multilingual team of guides. After outlining what to expect from the day including guidelines on how to interact respectfully with locals and navigate the streets (and a few warnings about the uphills that you need to tackle) we got kitted up with helmets and bikes and we were off.

Rolling out of Lebo's, you'll be greeted with some solid uphills, winding your way up to the top of one of Soweto's high points from where there are panoramic views of Orlando East and the iconic Orlando stadium (the suburb is home to one of South Africa's most famous football teams, Orlando Pirates). We continued onwards to historic Mzimhlophe, a settlement originally developed to house black male miners at the height of Joburg's early gold mining rush. Here we got to enjoy our first opportunity to disembark and taste some local delicacies including braised cow liver and heart served with phutu pap from a typical street food stall, before stretching our legs with an exploration of the settlement on foot.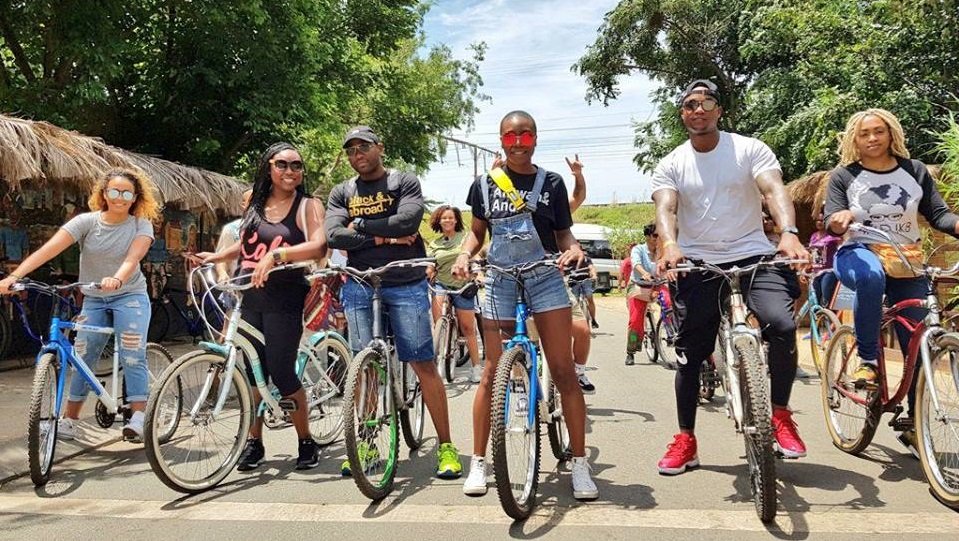 Sufficiently fed it was time to get back on the bike and continue onwards to the Meadowlands section of Soweto, an area of the township that was created specifically to house the thousands of people who were forcibly removed from their homes in Joburg's Sophiatown in the early 1950s. Sophiatown was known throughout the 1940s and 1950s for its swinging jazz scene and rich literary culture and many of South Africa's most creative minds of the era, such as the singer-songwriter Abigail Kubheka, immortalised the story of the tragic forced removals in song and word (for example in Kubheka's hit song Meadowlands). Jazz is still very much the sound of the neighbourhood and the tour also makes a detour to visit a local informal market where you can barter for jazz records with local traders.

Continuing the ride through Soweto's history, we carried on towards Vilakazi Street and the Hector Pieterson memorial. On June 16 1976 thousands of Sowetan school children took to the streets to protest against the substandard system of Bantu education and particularly the new law that all education in black schools would be conducted in Afrikaans. The protest was met with violence by the apartheid police and one of the first children to be killed was 13-year-old Hector Peterson who is now remembered in a moving memorial. The heartbreaking story of the fateful protest and its repercussions is engagingly retold before the ride moves on to nearby Vilakazi Street.  

Vilakazi Street, where both Nelson Mandela and Rev Desmond Tutu lived (both Nobel Peace Prize Winners, making this a highly unique destination), has in recent years become the undisputed number one tourist site in Soweto and indeed one of the most famous tourist sites in the country. The street can however be a little too energetic at times with overactive car guards keen to direct you, so travelling in by bike is a great way to avoid the rush. After having already explored many much lesser known, but by no means less interesting, neighbourhoods on the tour, you'll get the ultimate selfie opportunity outside the museum that was Nelson Mandela's house.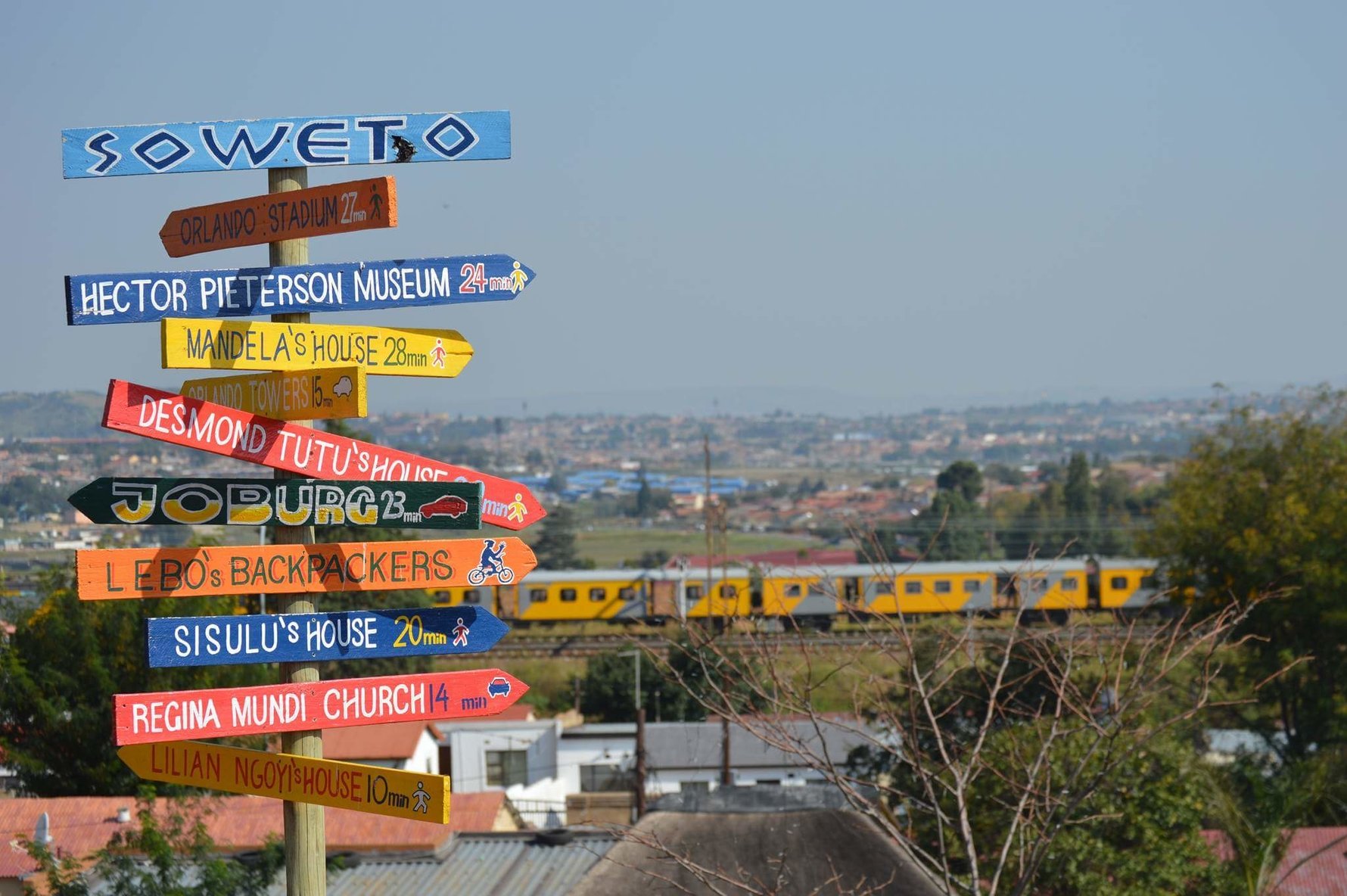 Throughout the ride, our guide shared intimate and first-hand knowledge about the history of Soweto and its notable sites, as well as personal anecdotes about contemporary Sowetan life and culture. Whether you've been to Soweto before or are here on a first time visit, the information and knowledge shared by Lebo's guides is enlightening and thought-provoking. From visiting heritage landmarks like the sites of the 1976 riots and Nelson Mandela's former home to exploring the more subtle reminders of Soweto's complex history and fractured social fabric such as the matchbox houses of Meadowlands and the mineworkers hostels of Mzimhlophe, guides endeavour to link their guests to the communities visited and encourage you to engage and interact in conversations that you'll be continuing long after having finished the tour. 

After the tour's final stop on Vilakazi Street, it was time to get back on the bike and tackle the last uphill stretches back to the backpackers hostel, where food and drinks awaited us in the park. We were invited to join in a 'circle of unity' and share a drink of traditional African beer (umqombothi) or a homemade brew (amageu). Having covered several kilometres of Soweto's streets by bike a hearty lunch of delicious homemade curries and stews, made by Lebo's talented local chefs, was well-deserved. After dishing up you, find a spot on one of the hammocks in the peaceful park, rest your legs and take time out to reflect on what is a really unique way to experience Soweto. 

Contact Lebo's directly to book at +27 11 936 3444, lebo@sowetobackpackers.com or sowetobackpackers.com.