Lebo's Soweto Backpackers is a justifiably celebrated establishment that was one of the first pioneering tourism businesses in Soweto to revolutionise what 'township tourism' could mean in South Africa.

What started off as a humble backpackers hostel in a family home, has expanded over the years into a thriving business employing dozens of locals that includes a range of tour experiences, as well as traditional cookery classes, fireside storytelling evenings, morning yoga classes and the delightful Lebo's Open Air Restaurant. 

If you are looking to support a local tourism business that is centred around community upliftment and sharing stories of South Africa's heritage, we can hardly think of a better place. 
Backpackers and guesthouse accommodation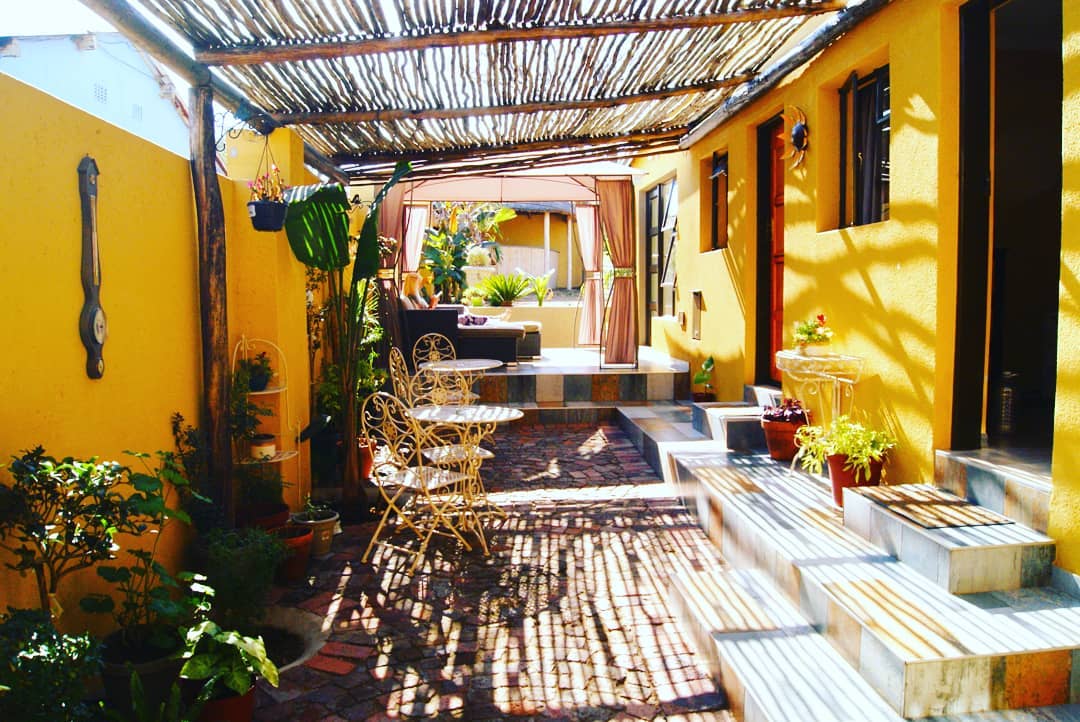 The original backpackers property has expanded hugely since the brand was first launched and has everything you could need all under one roof. For backpackers there's a choice of four and six bed dorms and for something more grown-up the property also has adjoining guesthouse style accommodation in cosy single and double rooms that open out into a sunny courtyard and lead onto a private garden with sunloungers.

There's a kitchen for self-catering although we definitely recommend paying extra for cooked breakfasts and in the evening home-style meals and braais. The food is truly excellent, classic South African comfort food, and great value too. On weekends don't miss the delicious potjie stews, slow-cooked for hours on an open fire. 

In the evenings the space to be is the backpackers chilled beach bar-style courtyard area with its indoor-outdoor seating and a pool table on the rooftop.
Lebo's Outdoor Restaurant and Coco Bar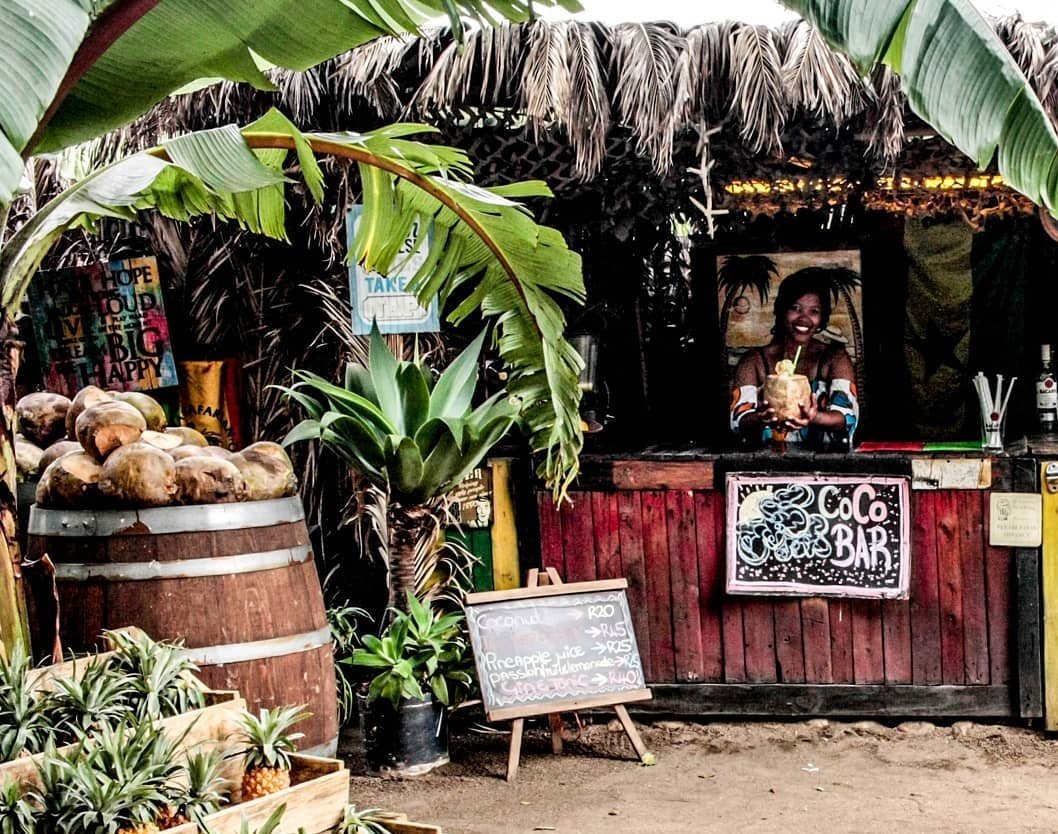 In front of the backpackers is a lovely patch of parkland. Once a dumping site it was rehabilitated by the Lebo's team and the local community and is now a well-cared for green space that is a popular spot for children to play.

This is where you will find the Lebo's Outdoor restaurant, where the famous potjies are prepared on the fire. There are also hammocks for kicking back and relaxing on a lazy afternoon, and one weekends there are events held here such as music festivals, markets and concerts. For drinks the fresh coconuts from the Coco bar are irresistible on a hot day, or grab a cold beer.
Leboland campsite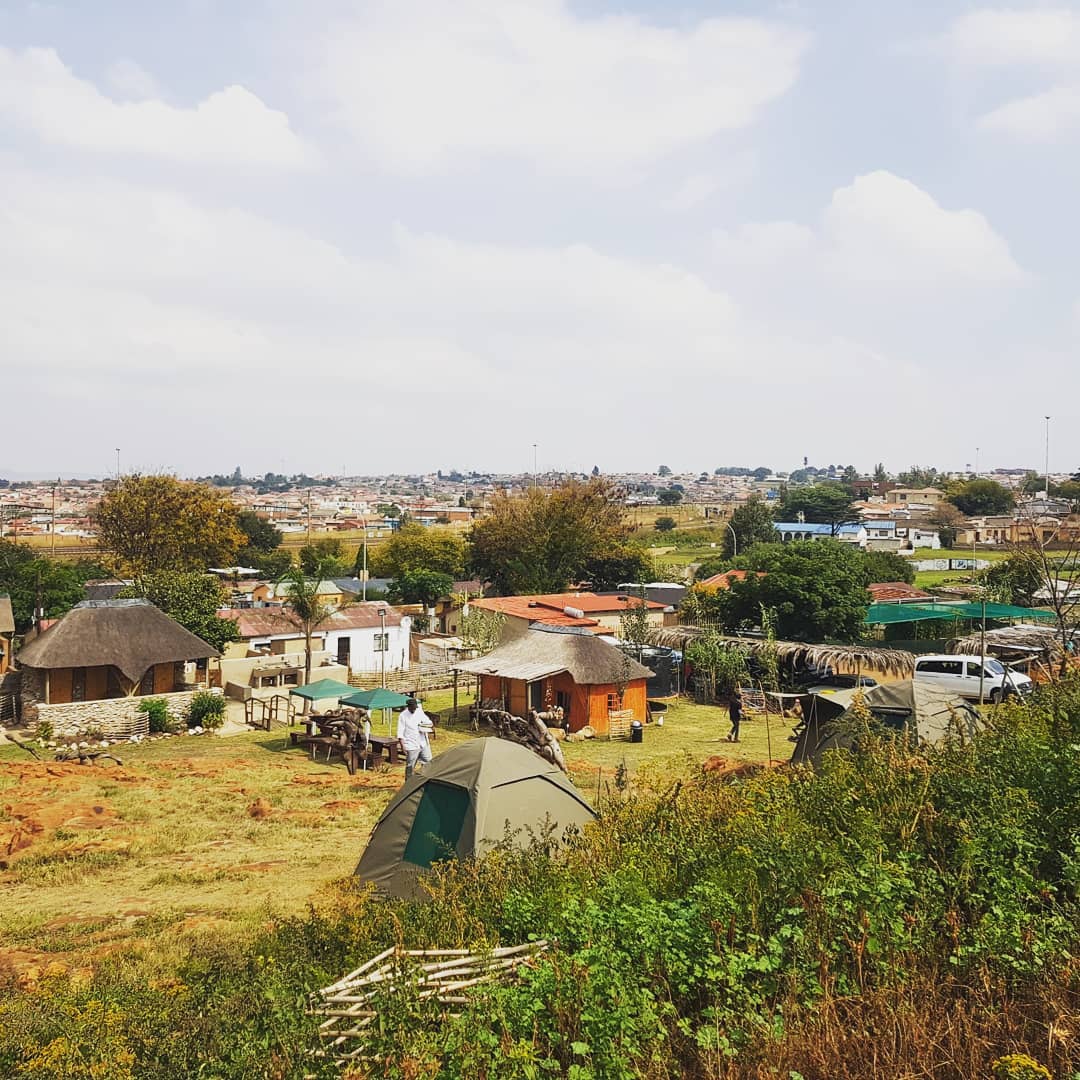 The latest addition to the Lebo's backpackers is Leboland, a fully-fledged campsite on a small hill overlooking the backpackers. Passionate about bringing adventurous and accessible outdoor experiences to new audiences, the Lebo's team have created a campsite in the heart of Soweto, transforming for what was another piece of neglected dumping ground. 

The campsite has all the amenities you need including shared kitchen and ablutions, braai stands and a fire pit and a collection of small 'camp-chalets'. If you are a camping fan but don't have the gear, you can also rent it from the backpackers.

Together with the local community, the Lebo's team have also launched a substantial community farm surrounding the Leboland space where local women farm vegetables and tend to a collection of chickens and goats. An inspiring and green space that again seeks to change perceptions about what travel and tourism in South African townships can mean.
Lebo's Tours
Taking a ride with Lebo's Soweto Backpackers bicycle tours will give you a chance to feel the distinct pulse of Soweto, and whether you opt for the two-hour, four-hour or full day tour, you'll get to see and experience a lot more from the unique and intimate vantage point of a two-wheeler than you ever would visiting on your own.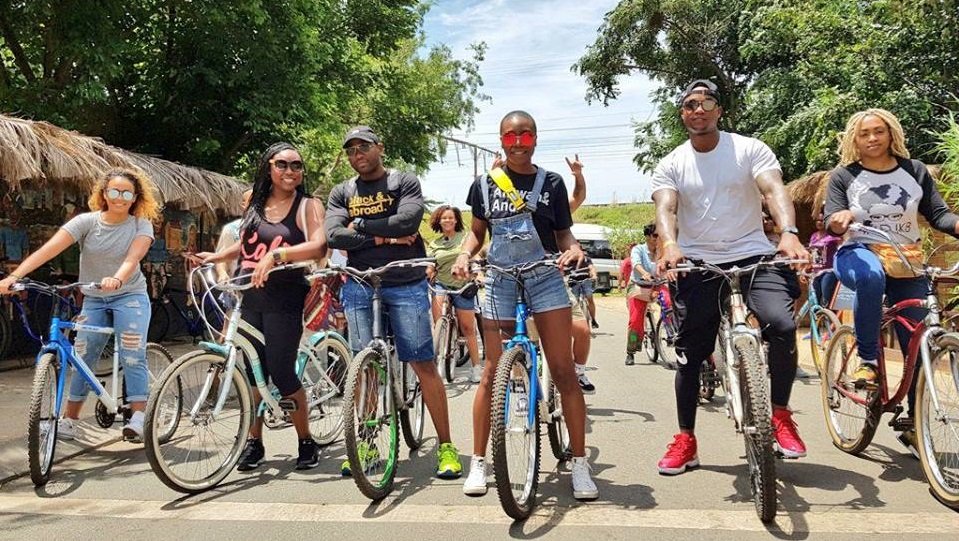 All tours are led by young guides who live nearby and their passion for telling the stories of their community is one of the things that makes a Lebo's tour so special.

As you head out up down and around the surrounding neighbourhoods you will take in a wide range of sights and experiences including historic Mzimhlophe, a settlement originally developed to house black male miners at the height of Joburg's early gold mining rush and now one of Soweto's poorest neighbourhoods. The June 16 trail is also of course a major part of the route and all tours also visit the Hector Pieterson Memorial and Vilakazi Street. 

If you don't have the energy for cycling or you don't know how to ride a bike, Lebo's also has a fleet of tuk tuks, a super fun way to get around and see the sights with your local guide.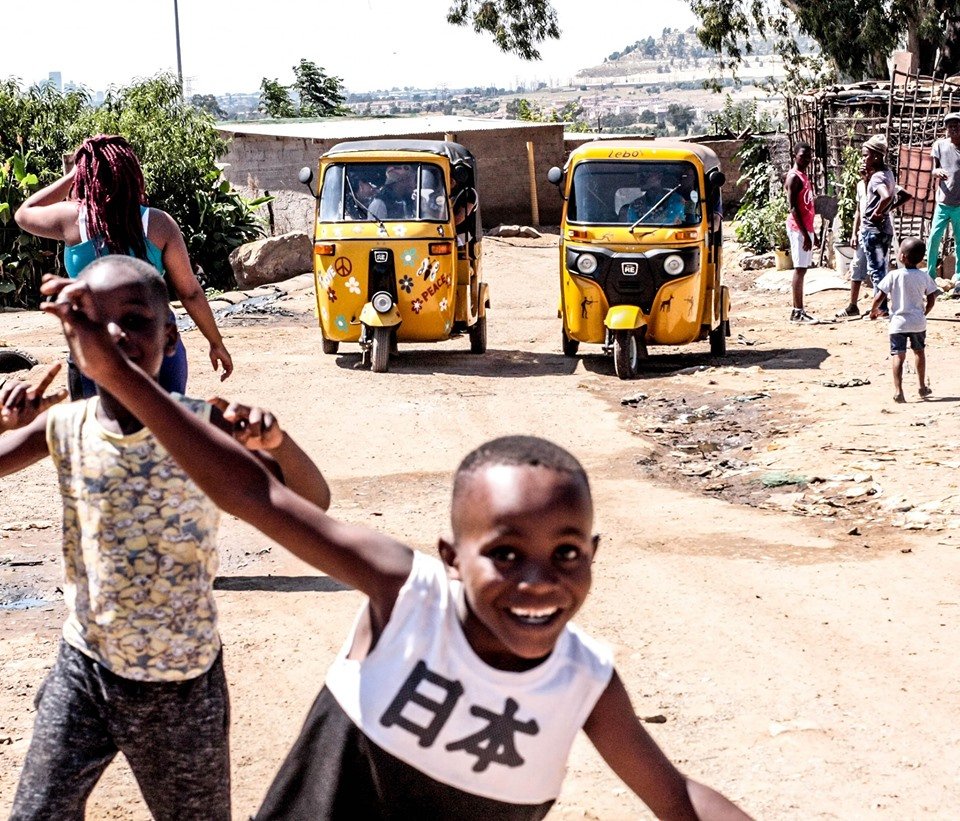 PLAN YOUR VISIT
Tours, experiences and overnight stays at Lebo's Soweto Backpackers can be booked online at sowetobackpackers.com

Accommodation options include four or six sleeper dorms, and double, twin or single private rooms, chalets and camping. Dorm beds from R205 per night, private rooms from R390 per person. 

Discounted tour rates
In light of the Covid crisis Lebo's is now offering 30% discounts on tours (note tours include lunch). Cycling tours cost R350 per person (2.5hours), R500 per person (4 hours), 3 hour walking tour R250, tuk tuk tours R400 per person (2 hours), R550 per person (4 hours). 

Couples weekend getaway special 
Lebo's are currently running a 30% off discount on two-night weekend getaways. For R1950 the all-inclusive getaway package for two includes two nights in a double room, welcome drink, breakfast and dinner on both days and a 2 hours bicycle or a tuk tuk tour (including lunch and a drink).