Much as we love Joburg's hustle and bustle, the colour and excitement of its city streets, sometimes you need to break away for a while and sit on the stoep (veranda), look out over the green hills and listen to the horses bray... at Delta Cafe, deep in the Craighall suburbs, just a ten-minute drive from Sandton's gleaming towers, you can enjoy all these things.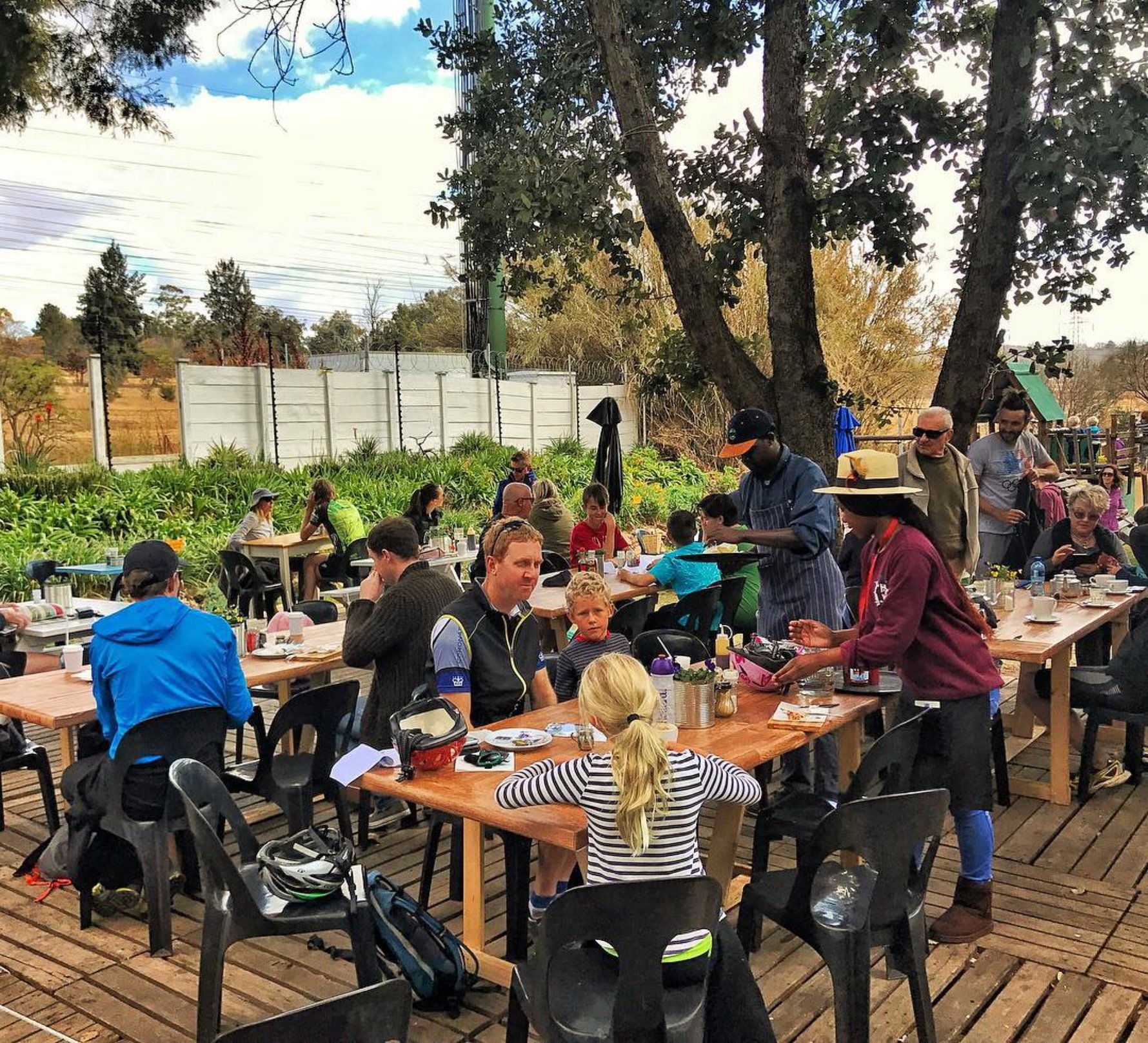 What started as a small cafe in a carefully converted old cottage looking out over the lush Delta Park, is now a busy hive of activity with a cafe, beer garden and pizza restaurant set over two outdoor covered areas. With stables on its doorstep, a kids playground in the garden and a dedicated kids menu, it's an ideal hangout for families. Delta Cafe is also super popular with the cycling crowd with direct access to Delta Park's extensive biking trails.

The food perfectly matches this bucolic family-friendly atmosphere with a simple and relaxed menu of light home-style lunches such as chicken pregos, salads, and sandwiches as well as pizzas made in a giant wood-fired oven.