If you are concerned about how you can make everyday changes that will help you to live a more environmentally friendly lifestyle, your wardrobe is a good place to start. The fashion industry is said to be responsible for 10% of the world's carbon footprint and is the second greatest polluter of local freshwater.

As with the 'Slow Food' movement the 'Slow Fashion' movement seeks to promote a more eco-conscious and ethical approach to clothing through valuing products made from more environmentally sustainable fabrics such as linen as opposed to the fast-fashion synthetic materials like polyester that are so beloved of the high street.

If you are looking for beautifully made winter clothing that is made to last and is produced with sustainability in mind, Bryanston Organic Market is a good place to start. The weekly market, open on Thursdays and Saturdays, has been championing organic living for more than 40 years and boast a beautiful selection of homegrown fashion brands.

Here are just some of our favourite Bryanston Organic Market winter fashion stalls.
African Renaissance
Supporting local manufacturing and sustainable fashion practices, African Renaissance's designs have a uniquely African flavour, incorporating traditional motifs and patterns into their designs as well as using traditional materials such as beadwork and embroidery. As well as uniquely patterned masks, African Renaissance has also pioneered a new design for a very clever face mask-polo neck hybrid top. The clever and super comfortable light-weight knit polo neck conveniently converts into a face mask which fits softly over the ears (with no elastic aching your ears). When you don't need to wear a mask you can simply take it down and the top converts back into a comfy polo neck.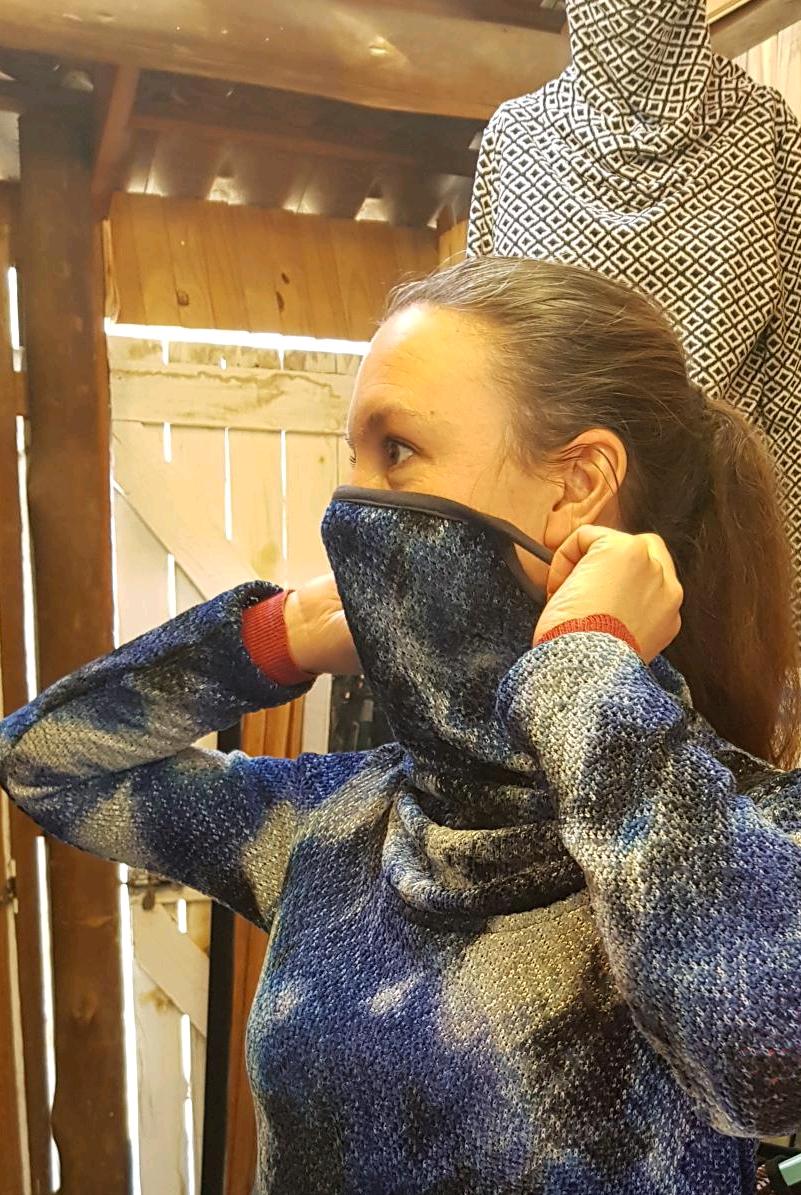 Ann Mack Eco
One of the market's longest-running stalls is Ann Mack Eco which specialises in natural cotton towels, Basotho wool blankets and accessories, mohair scarves and shawls and organic silk accessories all ethically sourced from environmentally sustainable farms. Their fluffy wool slippers are perfect for chilly winter mornings and we love their gorgeous patterned winter shawls.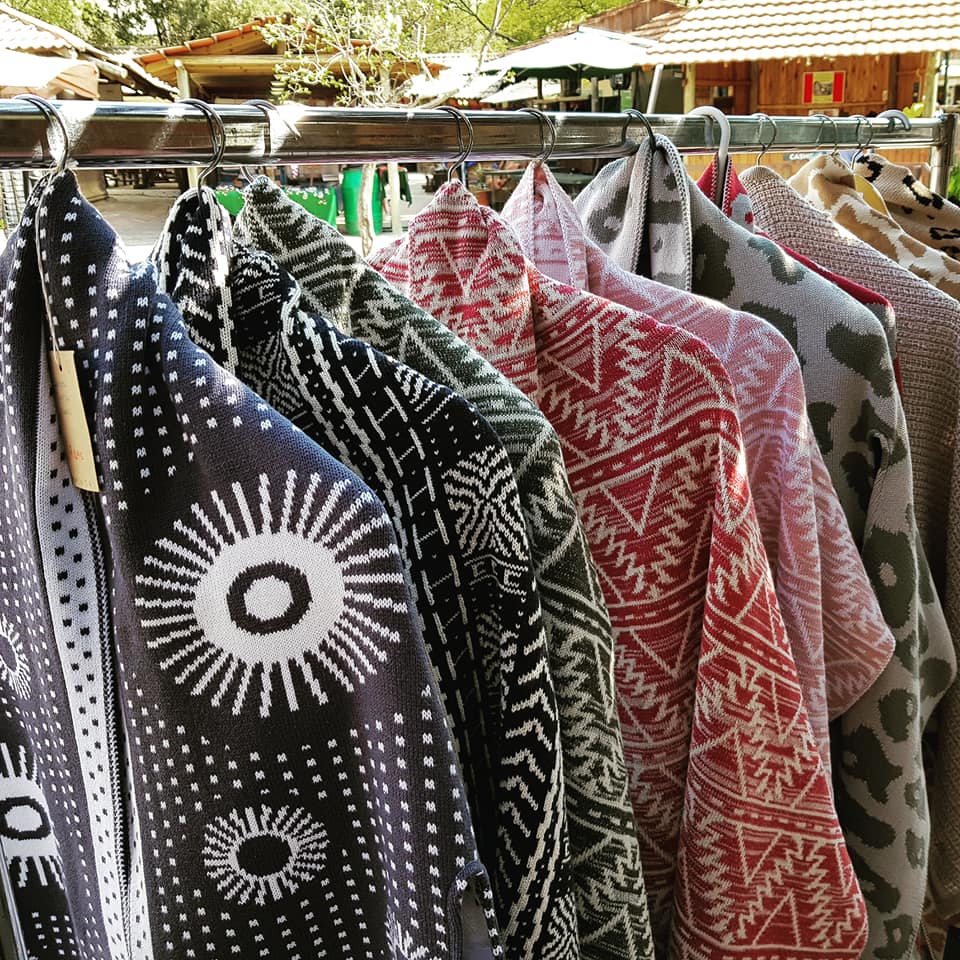 Messay's Organic Cotton and Leather
Messaynesh Gebremariam sells the most exquisite range of handwoven clothing and linens from Ethiopia made using ancient techniques and from natural raw materials, that are naturally dyed. We especially love Messay's super-soft handmade cotton tunics and scarves, and the beautifully textured kaftans. Sourced from a family-owned business in Ethiopia, shopping here is also an important channel for helping keep alive the traditional crafting techniques that are slowly dying out in Ethiopia.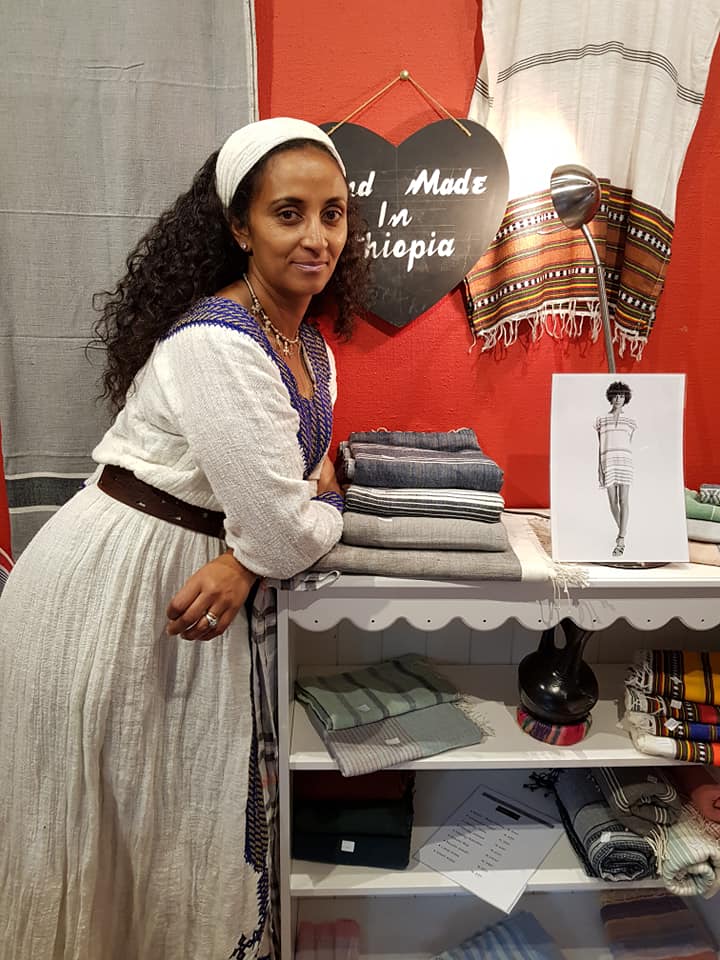 Country Ways by Jenny
This stall has been part of the market since 1978 and is still a leading retailer of women's clothing made exclusively from natural fabrics. From organic cotton dresses to silk shirts, everything is handmade in South Africa and there's also a special made-to-measure service available. 
Thoughts are Things
"Reflecting a sense of fashion that is beautiful, comfortable and perfect to wear" Thoughts are Things stallholder Marlene van Zyl does everything from personally by hand, from the design to the patternmaking to the cutting and then the assembling. Her range of paired back, light and airy linen clothing is perfectly suited to hot climates and includes casual tunics, sarongs and wide-legged pants.
WHEN AND WHERE TO VISIT:
Find Bryanston Organic Market at 40 Culross Rd, Bryanston. The market is open every Thu and Sat from 09:00 to 15:00. Entrance is free.