"I was born with this gift. It's within me. It's ancestral. That's what made me hang to it. So I told myself I could never lose what I was blessed with." – Dr Esther Mahlangu.

In celebration of her 87th birthday Dr Esther Mahlangu has released 87 new A4 works which can be seen at The Melrose Gallery until Wed, Nov 30.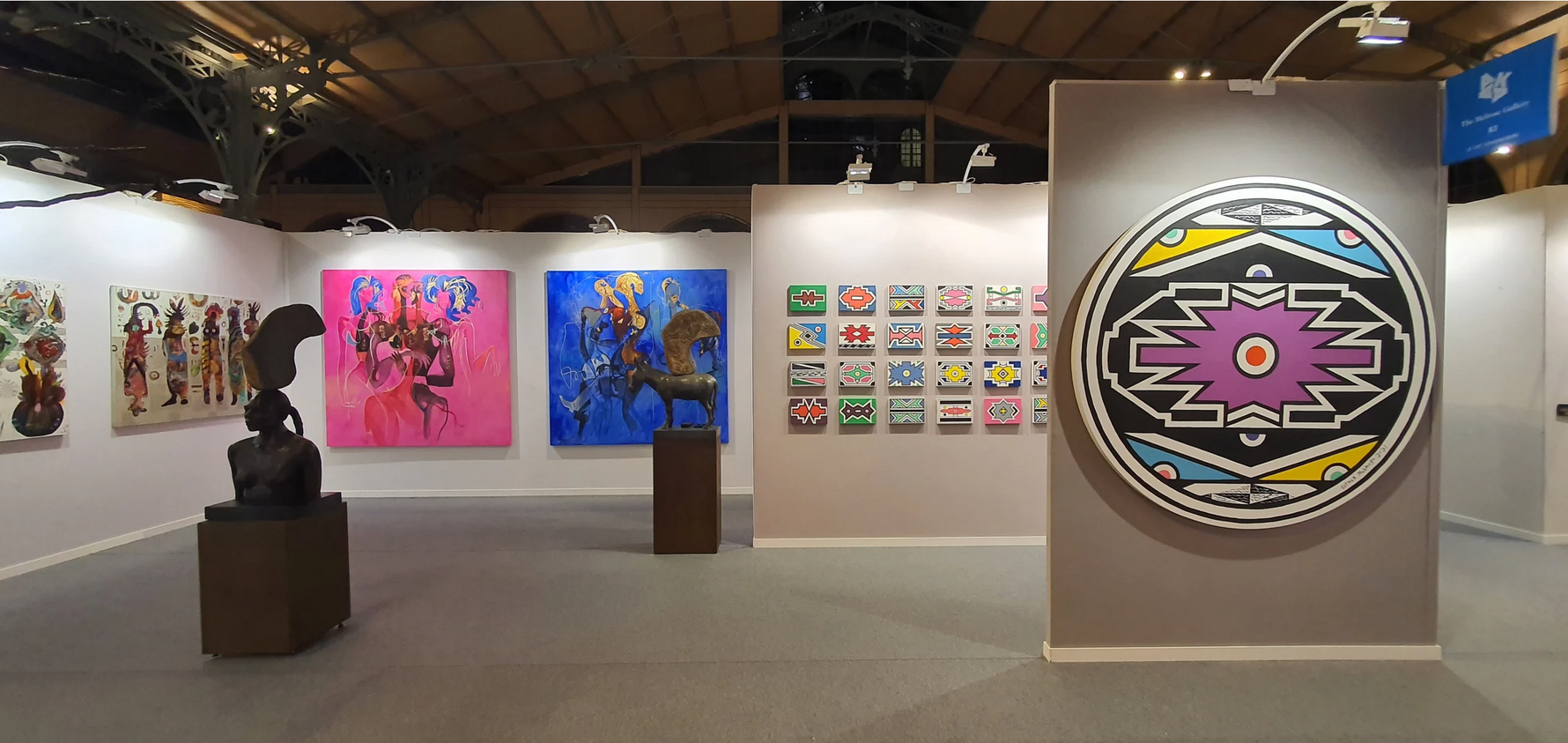 The 87 works on display will be sold as an installation titled 87 Gestures with the funds going towards Mahlangu's global Retrospective Exhibition set to begin next year. They feature her signature work in traditional Ndebele designs and patterns which have come to adorn evyerthing from canvas and walls, to skateboards and Rolls Royces. This exhibition is unique in that the works on show are specifically sculptural rather than being objects designed for another purpose.

Mahlangu's reworking of traditional Ndebele designs into contemporary mediums has seen her gain worldwide acclaim and the artist's body of work has become one of the most significant within contemporary South African art.

See the works of this acclaimed artist and national icon at The Melrose Gallery.