Those who are unfamiliar with Waterfall, a new precinct situated between Gauteng's two major cities, so with easy access to Pretoria and Johannesburg, may be surprised to hear that it is one of the greenest new areas of Joburg's northern suburbs, built with a concerted focus on promoting eco-conscious outdoor living and maintaining a low carbon footprint. 
 
It's refreshing to see a commercial and residential development that is building with its eye on the future. Hundreds of new trees have been planted along Waterfall's main streets, and at the heart of the precinct, next to Mall of Africa, is a new park. Waterfall extends Joburg's status as one of the world's most tree-rich cities, and in time will benefit from a broad canopy of shade, making its cycle lanes and running paths even more attractive. 
 
The area is also distinguished by its specially landscaped water-wise indigenous green belts, designed to ensure a countryside feel and attract a variety of birdlife.
 
While much of Waterfall's abundant parkland lies behind the walls of Waterfall's various residential estates, Waterfall still has plenty of unique and publicly accessible outdoor experiences that can't be found almost anywhere else, including an adrenaline-pumping 4-wheel drive park, horse riding, an exclusive countryside hotel and putt-putt and mashie golf courses. Added to that the precinct has created a number of landmark spots that are fun to explore and popular among selfie-takers and Instagrammers. 

If you are searching for outdoor activities in Waterfall, these are recommended.
Take the wheel at BMW X Drive Park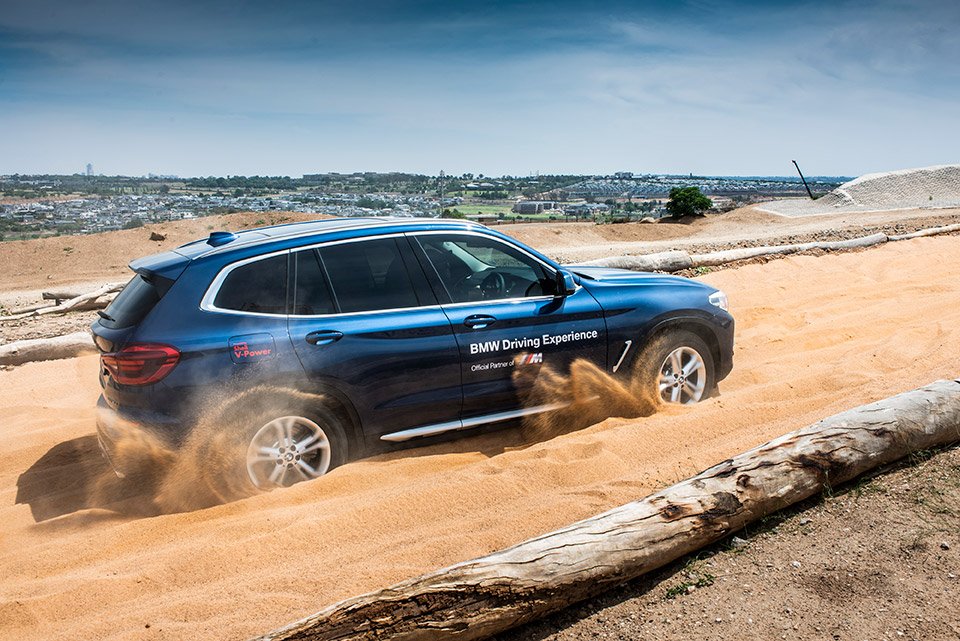 A one-of-a-kind off-road motoring experience the BMW xDrive Park is a brand new 51,000m2 'Drive Park' with 1.3 kilometres of off-road track featuring 12 motoring challenges that are designed to be the ultimate test for even the most daring off-road drivers. There are some fearsome obstacles to navigate your way over and around including log bridges, rock pools, sand slides, water troughs and more. You'll have the pleasure of being behind the wheel of the latest BMW X range, with a qualified BMW driving instructor to guide you through all the trickiest elements. 

The half-day experience costs R2,950. Find out more and book online here.
Horse riding at Waterfall Equestrian Centre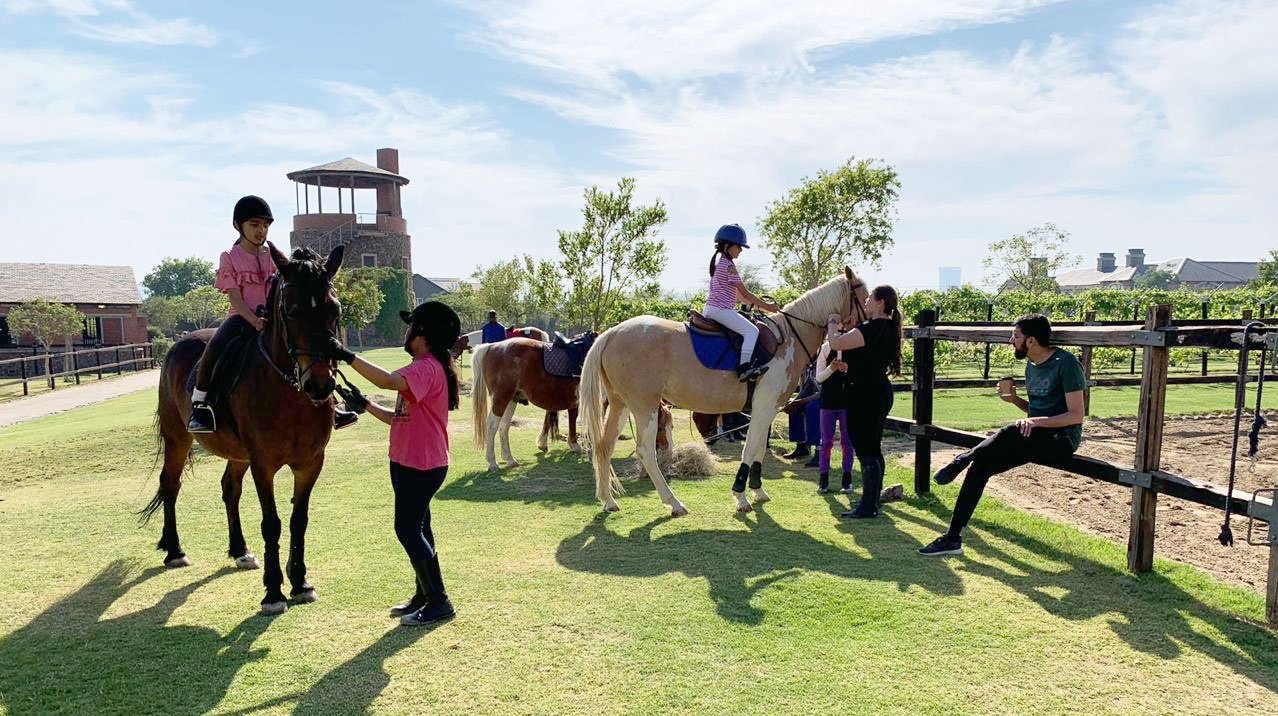 If your child dreams of pony rides and tending to horses, book a visit to Waterfall Equestrian centre in the Waterfall Equestrian Estate where there are tailored packages for the whole family. From basic horse riding lessons, show jumping and dressage to rides in the country and gentle pony ride parties for little kids, there's plenty they can offer with some advanced planning and children as young as two years old can be accommodated.
 
Find out more about the Waterfall Equestrian Centre riding school and get in touch to plan a visit via their Facebook page.
Countryside views at Riboville Boutique Hotel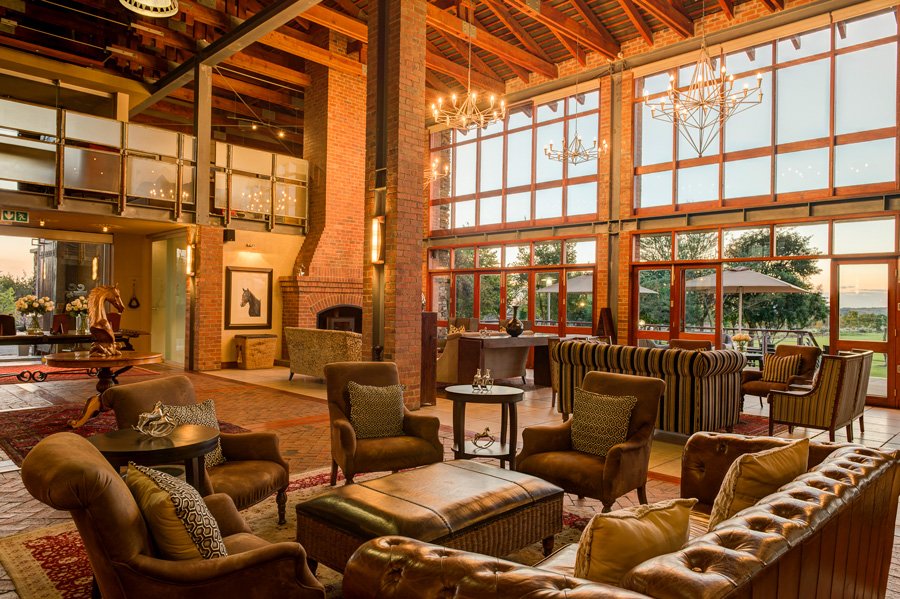 Also located on the Waterfall Equestrian Estate is the luxurious 16-room Riboville Boutique Hotel. Overnight guests have the pleasure of watching the day's practice on the polo fields from their own private balcony. If you are just here for the day you can also indulge in Riboville's countryside views from the terrace at the restaurant. Lunches are more casual affairs although note that for dinner a smart dress code applies. Find out more and book a table here.
A World of Golf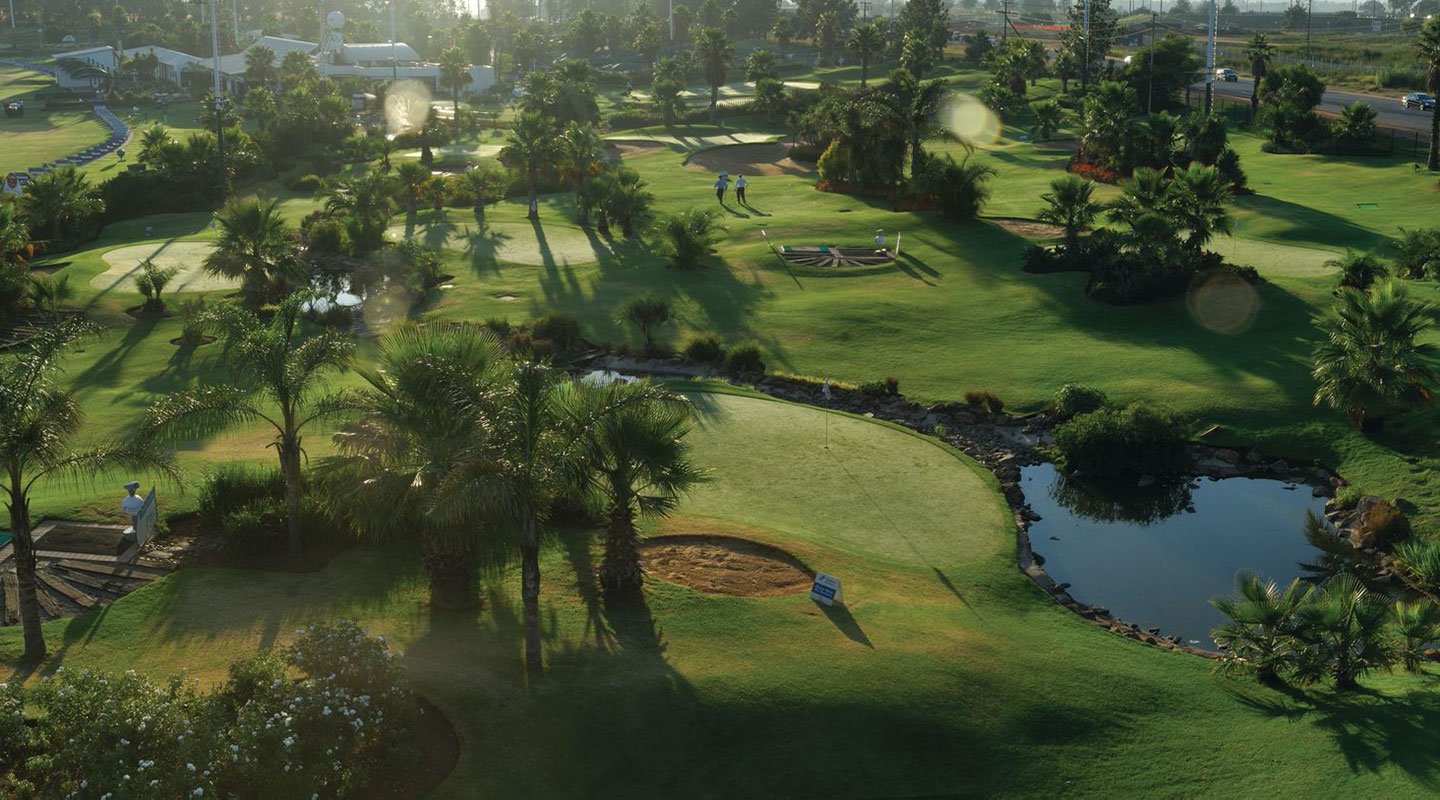 For those looking to get stuck into some serious golfing practice, Waterfall is home to the World of Golf, the biggest golf practice facility in the southern hemisphere. There's a full mashie course to play, designed by none other than world champion Gary Player, as well as 12 different practice areas and 190 hitting bays. If you are looking for a more light-hearted golfing experience for all the family that doesn't require too much golfing finesse, Waterfall also has a fun 9-hole 3-par putt-putt course, located in the Waterfall Wilds area.
 
World of Golf is located at corner Woodmead and Maxwell Drives, open 07:00–20:00, Sat, Sun and public holidays 07:00–19:00, Mon 12:00–20:00. Plan your visit online at worldofgolf.co.za
Picnics at Waterfall Park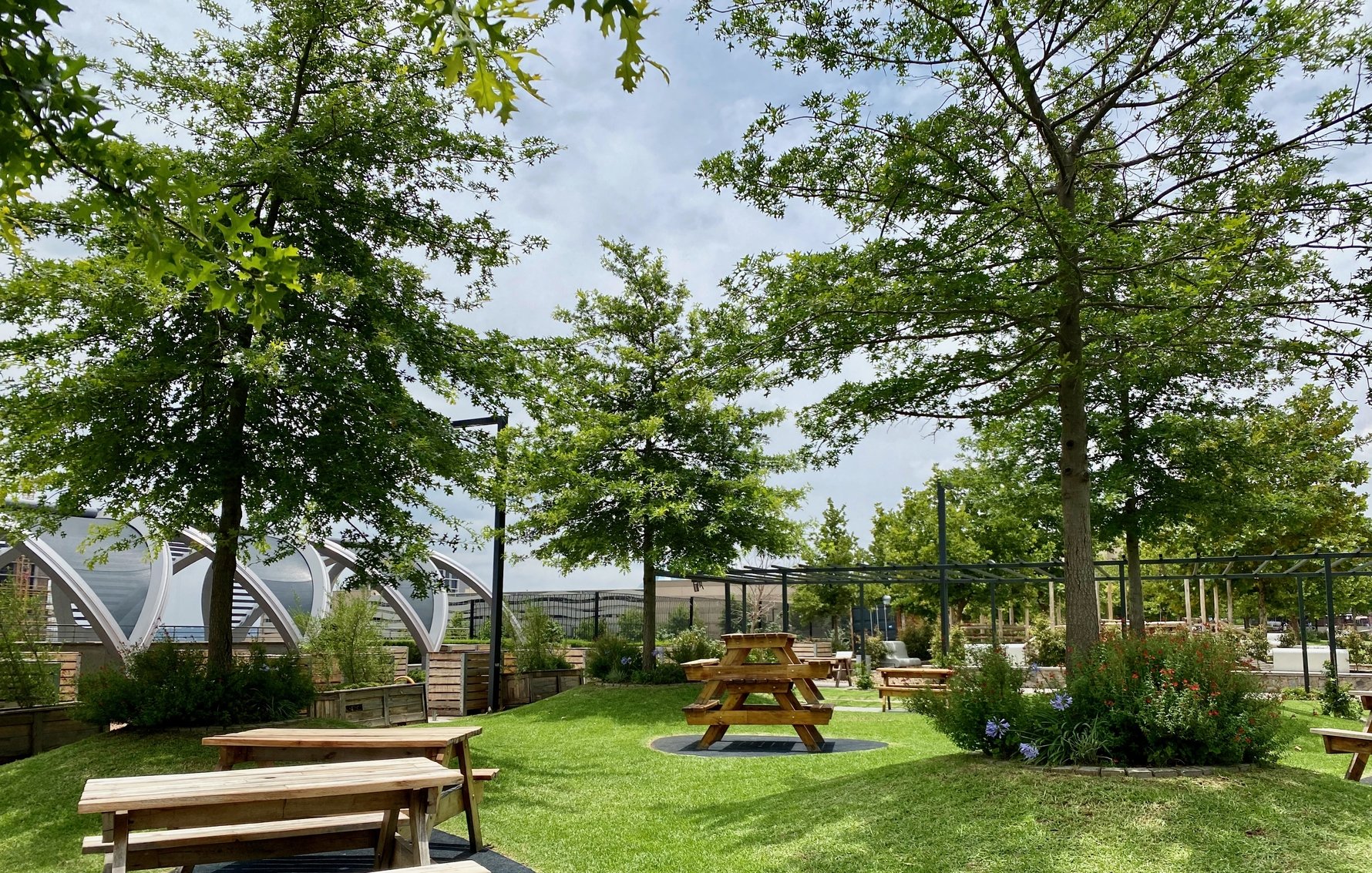 In front of the Mall of Africa and facing the distinctive curved skyscraper that is the PwC Tower, Waterfall Park is a delightful green space that is one of Gauteng's newest purpose-built parks. There are loads of picnic benches for enjoying lunch outdoors, or bring a picnic blanket and get comfy on the lawns. 

On Sundays the Waterfall Market sets up shop here, a major weekly Waterfall attraction that is a relaxed day out and there's also a busy programme of events, including the Summer Feast - Tastes and Sounds from Africa festival happening from Dec 18 to 20. Find out more about the Summer Feast festival and book your tickets here.
Selfie spots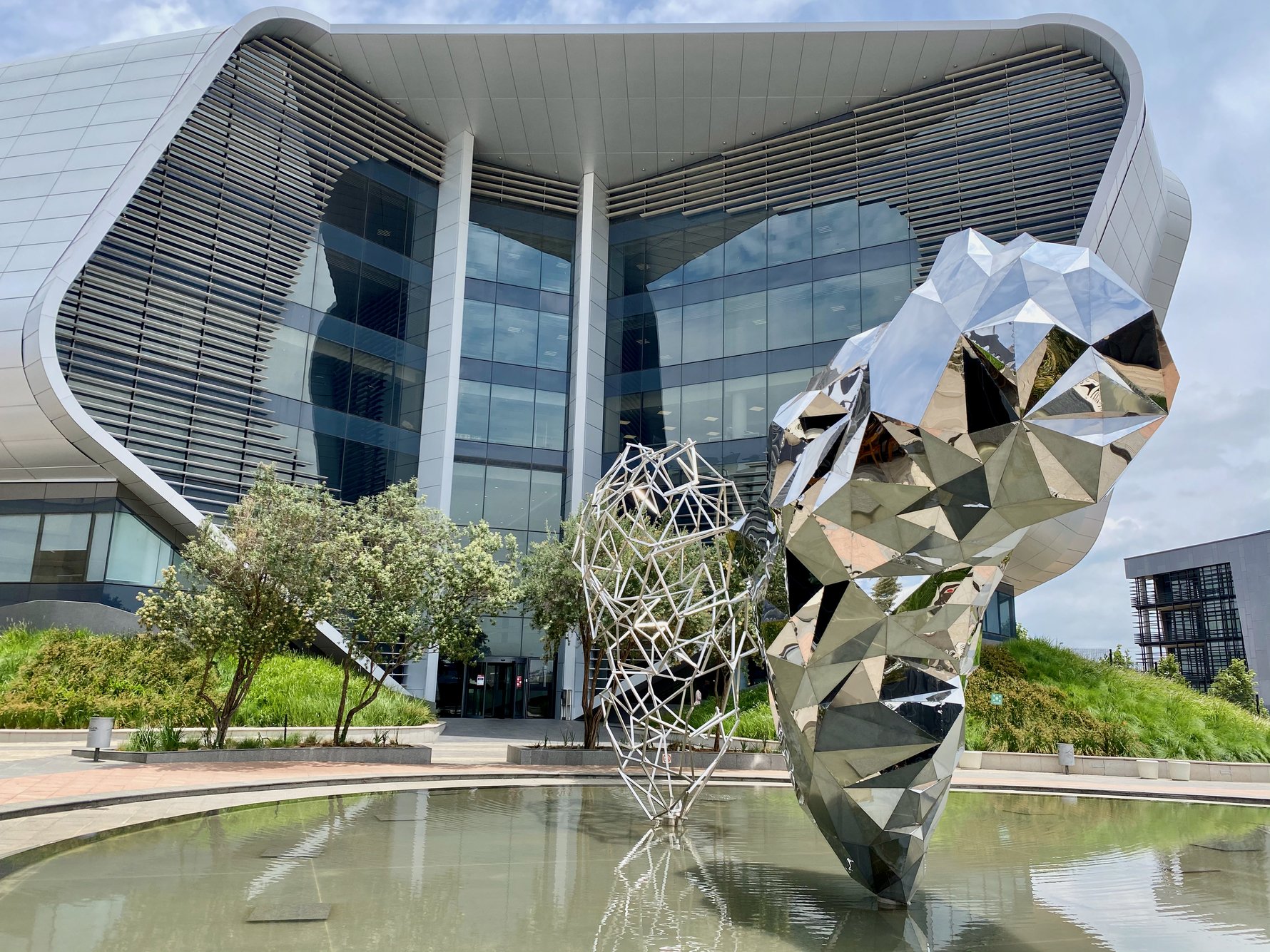 Been there, done that, shared it on Instagram. Waterfall has a growing number of new landmarks for getting that all essential selfie. These include the landmark 'Two faces' sculpture by Rina Stutzer near the main entrance to Mall of Africa, and the rainbow-coloured Novartis staircase on Magwa Crescent (near to the Gautrain bus stop), created by local artist, Chris Valentine. 
HOW TO GET TO WATERFALL
By car: Situated between Johannesburg and Pretoria between the suburbs of Kyalami, Midrand and Woodmead, Waterfall is easily accessed from Pretoria via the N1 highway and R55, and from Johannesburg via the M1, N1 and N3 highways, and the R55. 
By Gautrain: Take the Gautrain to Midrand Station. From there the M4 Gautrain bus will take you to Mall of Africa, weekdays and weekends.

Subscribe to our free weekly Johannesburg In Your Pocket newsletter for all the latest news and reviews about what's new in Joburg!