Situated between Gauteng's major cities Pretoria and Johannesburg, it's worth taking the short trip to Waterfall and making a day of it. At the heart of Waterfall City you'll find the landmark Mall of Africa with its 'town square' an outdoor piazza full of restaurants and cafes, as well as fountains that kids will love. Adjoining it is the superb Waterfall Park that includes a lush garden, with sculpted lawns and plenty of seating areas, as well as space to play, making this an ideal family destination. 
 
To help you with your planning, here's our guide to guaranteed family fun in Waterfall. 
Sundays at Waterfall Market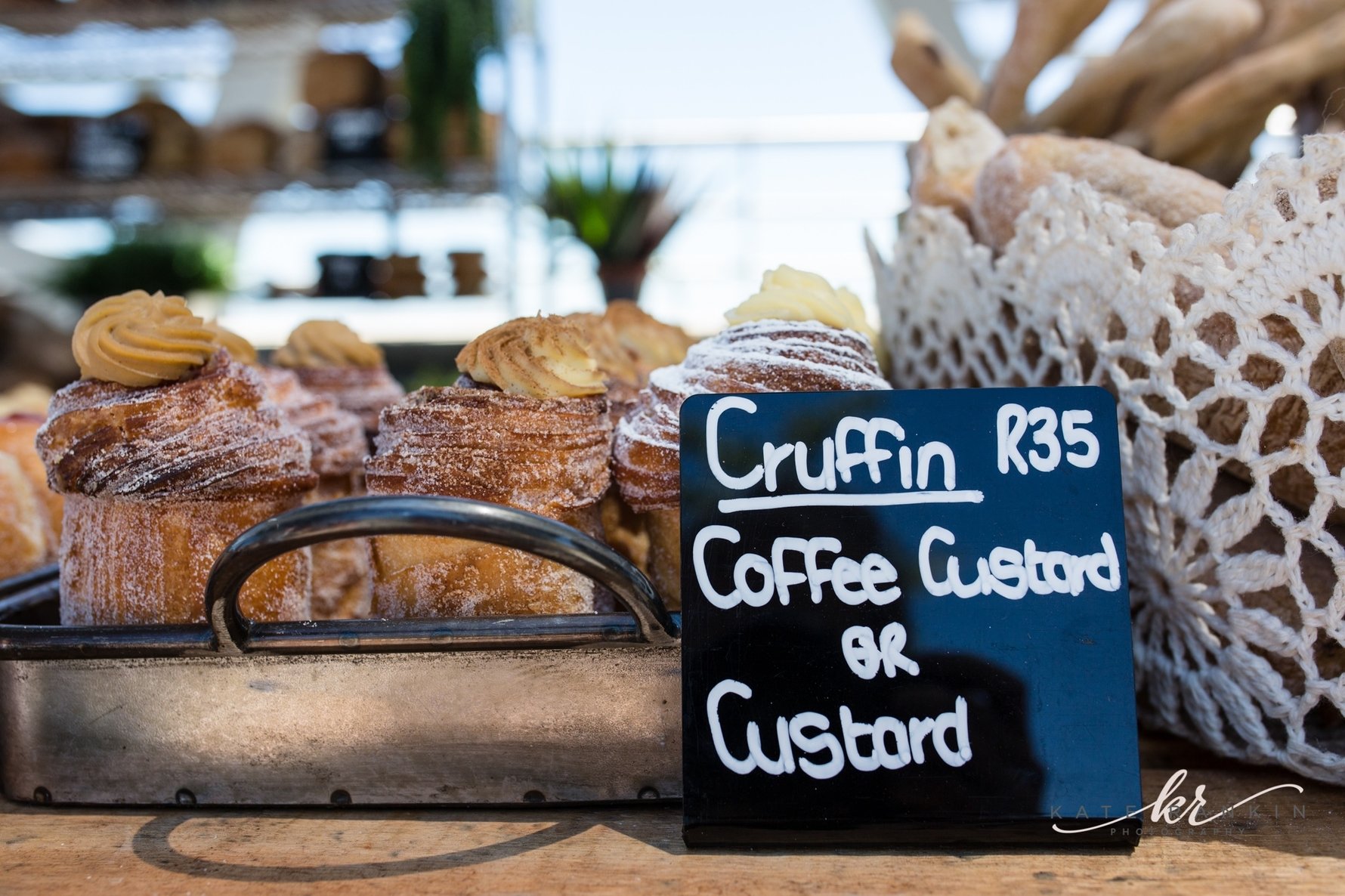 The Waterfall Market takes place on Sunday weekly from 10:00–17:00 in Waterfall Park, situated next to Mall of Africa. Expect a delicious and extensive range of food stalls selling dishes from across the globe, from mouth-watering Argentinian steaks, to Spanish paella, Belgian waffles and Asian bao buns. You'll also find plenty of Halaal and vegan options. Bring a picnic blanket and settle on the lawns. Find out more
Big screen fun at Ster Kinekor
One of the only IMAX screens in Gauteng can be found at the Mall of Africa, along with a Ster Kinekor cinema complex with regular screens – although we think that the IMAX is an epic way to watch the latest blockbusters and superhero adventure films. See what's on and book at www.sterkinekor.com.
FOR THE YOUNGER ONES 
Putt and Play at Nostimo's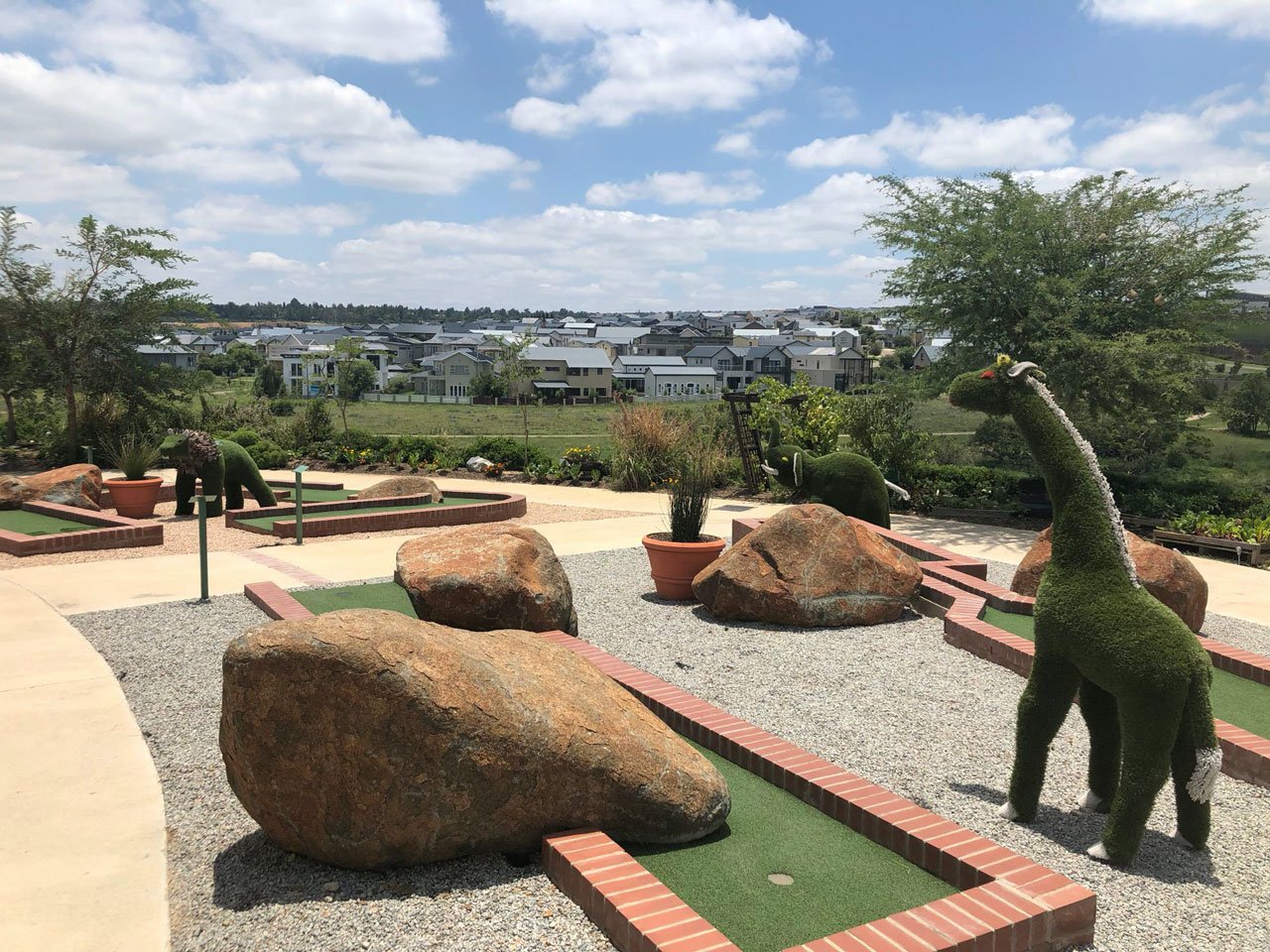 Best for: Putt-putt for kids from 6 years up, while play areas are suitable for toddlers.  
Who can resist a family round of putt-putt? Head to Waterfall Wilds for the 9-hole waterfall putt-putt course. Access to the putt-putt course is via Nostimo's restaurant where there's also a nature-themed kids play area. The restaurant is an ideal stop for parents looking to have a bite to eat while the toddlers play. Nostimo's is also a popular kids party venue adjoining Create Shop Play, a birthday shop offering crafting activities for all ages such as ceramic decorating, mosaicing and canvas painting. Booking recommended. Call +27 11 517 2349 to book. Find out more.
Dancing Shongolo at Mall of Africa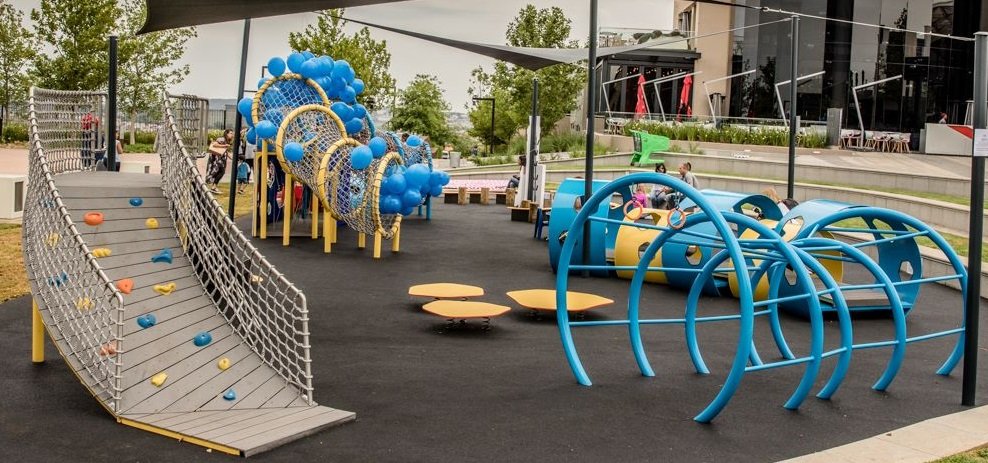 Best for: Kids aged 6-13 years
At Mall of Africa's Dancing Shongololo play area located just off the Town Square, you'll find an extensive play area with a variety of play equipment including monkey bars, balancing logs and crawling tubes for kids to to wriggle through, run around, climb over and explore.
Soft play at the Jungle Play Park 
Best for: Toddlers
This colourful jungle-themed play area inside Mall of Africa has plenty of climbers, slides and ramps for toddlers to clamber over, under and around to their heart's content.
GREAT FOR TWEENS AND TEENS
Trampolining at Bounce Waterfall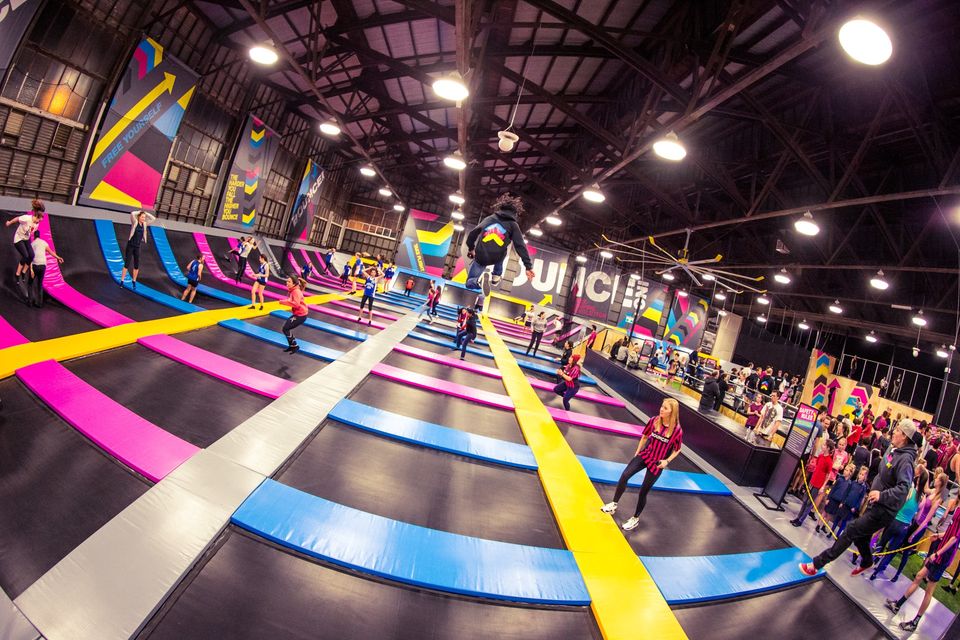 Best for: Kids and adults of all ages
Crazy trampoline fun at Waterfall Lifestyle Centre for the whole family where you get to bounce off the walls (literally), practice your backflips and generally jump around on more than 100 interconnected trampolines in the giant Bounce warehouse. There are also bouncy dodgeball courts, a slam dunk arena, special areas for younger kids and an expert trampoline area. There are no age restrictions, but children must be able to walk unassisted to take part. Find out more. 
Go-karting at Mall of Africa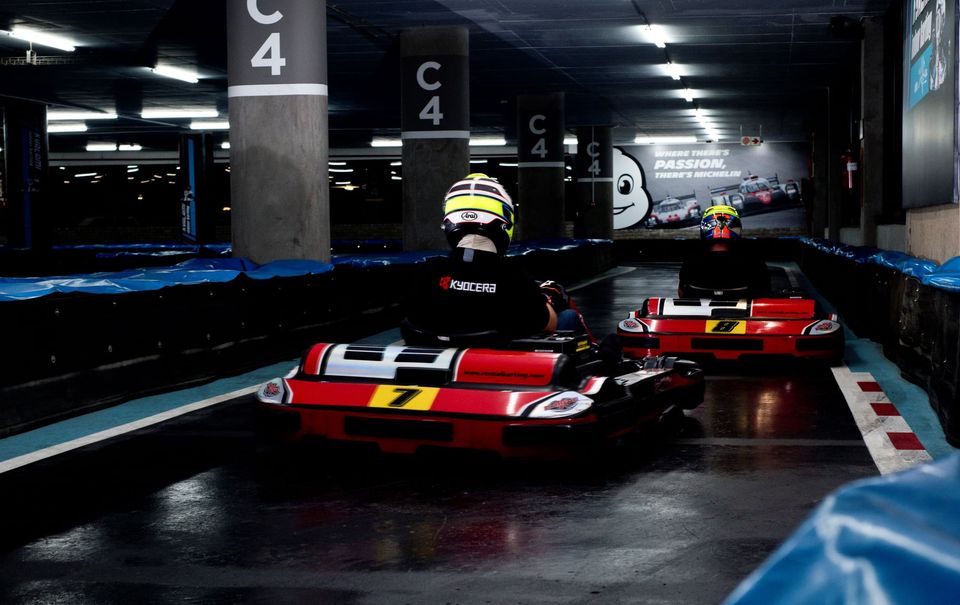 Best for: Teenagers. Only for drivers aged 12 and above.
Developed by professional racing drivers, this karting track at Mall of Africa is great for those with a need for speed with several steep chicanes and various loops and pit lanes to race around. There are a number of racing formats – you can 'arrive and drive' for a set time, or a group Grand Prix can be arranged (fun for a birthday party). Find out more. 
FAMILY-FRIENDLY SUMMER EVENTS AT WATERFALL
Sat, Dec 5
Park In Experience 
Head to Waterfall Park for a giant open-air cinema offering where you can choose either a drive-in style viewing in your car or limited seating in a picnic area. There are two film screenings – at 13:00 and 19:00 – plus live entertainment and food and drink vendors.
Tickets: R190 per person or R760 for a car of four people from webtickets. 

Fri, Dec 18 – Sun, Dec 20 
Summer Feast – Tastes and Sounds of Africa
The popular Handmade Contemporary Fair presents Summer Feast at Waterfall Park. This three-day event showcases Africa's finest foods, craft gins and craft beers and is accompanied by live music performances. 
Tickets: R180, kids under 12 free from Webtickets. 

Look out for more Waterfall events in our upcoming December newsletters! 
HOW TO GET TO WATERFALL
By car: Situated between Johannesburg and Pretoria between the suburbs of Kyalami, Midrand and Woodmead, Waterfall is easily accessed from Pretoria via the N1 highway and R55, and from Johannesburg via the M1, N1 and N3 highways, and the R55. 
By Gautrain: Take the Gautrain to Midrand Station. From there the M4 Gautrain bus will take you to Mall of Africa, weekdays and weekends.