An intimate showcase of new work from four artists – Cinthia Sifa Mulanga and Tusevo Landu, Phumulani Ntuli and Anna van der Ploeg – these thought-provoking solo exhibitions are a window into the artists' interior lives. 

Giants by Cinthia Sifa Mulanga
In a long-awaited solo show, printmaker, painter and collage artist Cinthia Sifa Mulanga grapples with her innermost conflicts, drawing inspiration from black women who are grounded in self. The artist's once-idyllic and contained domestic scenes burst open in Giants, a series of paintings filled with larger-than-life characters who reflect the tension between how women move about the world and occupy space, and how they are seen.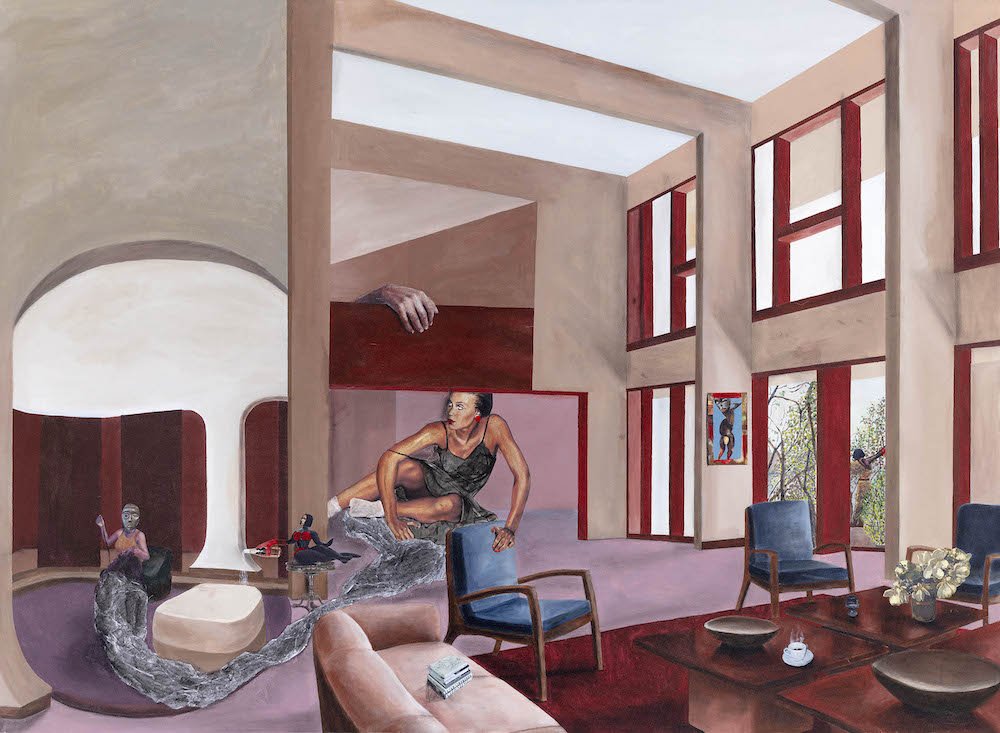 Omens in hot bacon contradiction by Anna van der Ploeg
Anna van der Ploeg visited the David Krut Workshop in late 2022 and early 2023, where she completed the monotypes that form part of Omens in hot bacon contradiction, a solo presentation also comprising oil paintings and etchings. As a figurative artist, van der Ploeg searches for new metaphors to convey insights of our common assemblies, finding rhythms in the social, artistic and intellectual. Technical competence and profound curiosity characterise her practice: she is vigorous in both her making and thinking. 

Kunanela iphuzu emafini/Echoes of the Point Cloud by Phumulani Ntuli
Intricate works on paper by renowned Soweto-born artist Phumulani Ntuli (created in collaboration with
David Krut Projects) are shown alongside large-scale, mixed media collages on canvas from the artist's studio. As much a futurist as he is a historian, Ntuli uses cinematic devices and AI model training as artistic inquiries in Kunanela iphuzu emafini/Echoes of the Point Cloud, concentrating on South Africa's first pioneer film Jim Comes to Joburg, later re-titled African Jim. These works ask, "Is this a place we'd like to call home?"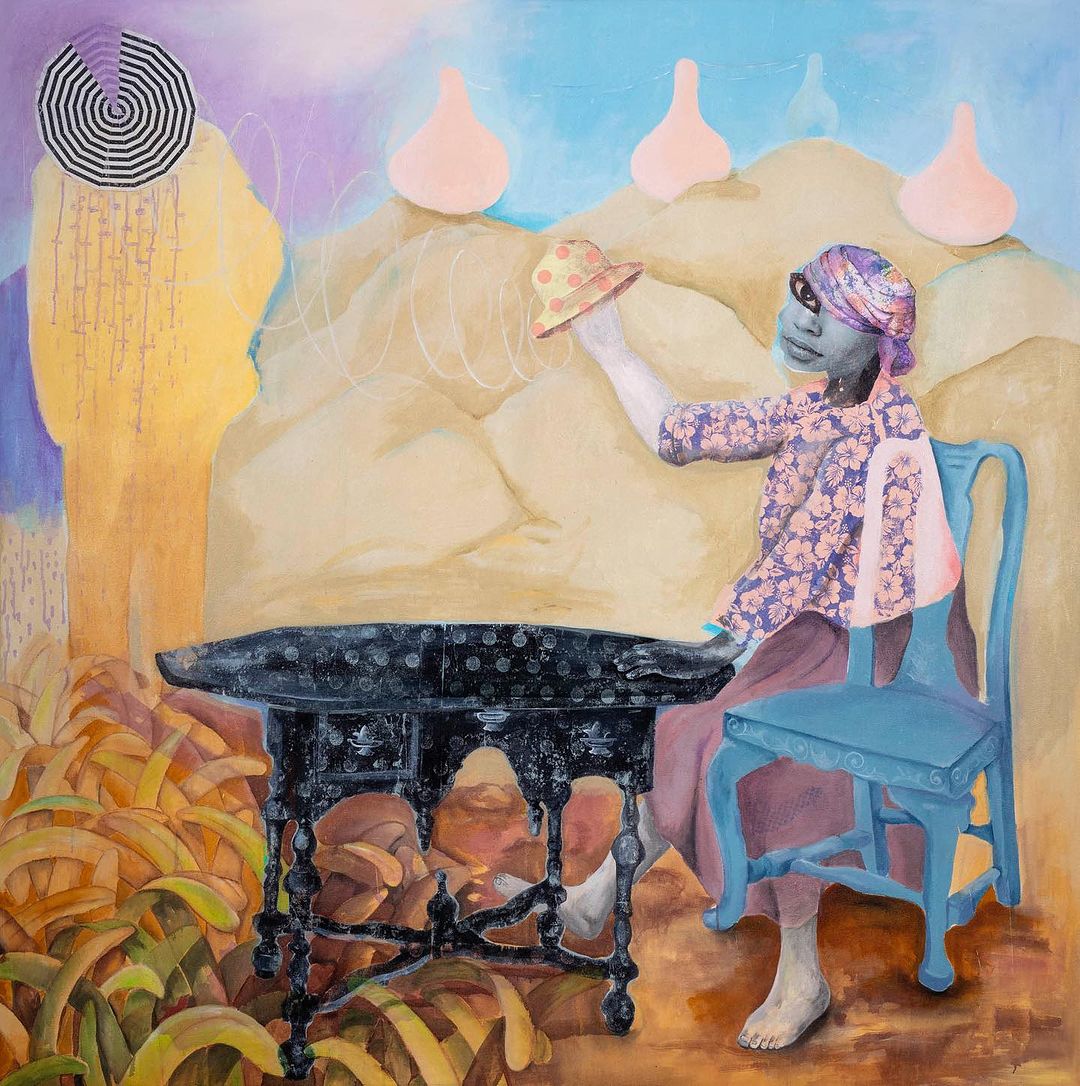 An Introduction by Tusevo Landu
Artist Proof Studio graduate and self-taught painter Tusevo Landu has a varied practice spanning acrylic painting, printmaking, drawing, and other media. The thread that unites his work, however, is his desire to explore the diverse facets of human expression. This is influenced to no small degree by his experience as a Congolese artist living and working in South Africa. He employs traditional African masks, often used in coming-of-age ceremonies, as symbols of the enigmatic nature of his chosen subjects. 

The exhibition opens on Wed, Nov 8 at Latitudes Centre for the Arts (LCA) and can then be viewed by appointment only. Make a booking here.  Latitudes Centre for the Arts is at 12 Hope Road, Mountain View and is open Monday – Friday from 10:00 – 16:00.