We've been following chef Nick Scott and his partner Caroline Olavarrieta, whose has a background as a stylist and set designer, around this city for years. And we can't fault his food. 

First Glory was a short-lived but astoundingly memorable Asian street-food hangout that briefly opened on Melville's busy 7th Street, and then moved to the nearby suburb of Westdene. Then Glory moved north, popping up for a few months at an elegant contemporary boutique establishment called Riva Townhouse. Now we're please to report they've made a permanent home for themselves in Parktown North.

Glory's menus take inspiration from south-east Asian ingredients, with every plate a beautifully styled affair. Nick is hell-bent on cooking with sustainability in mind.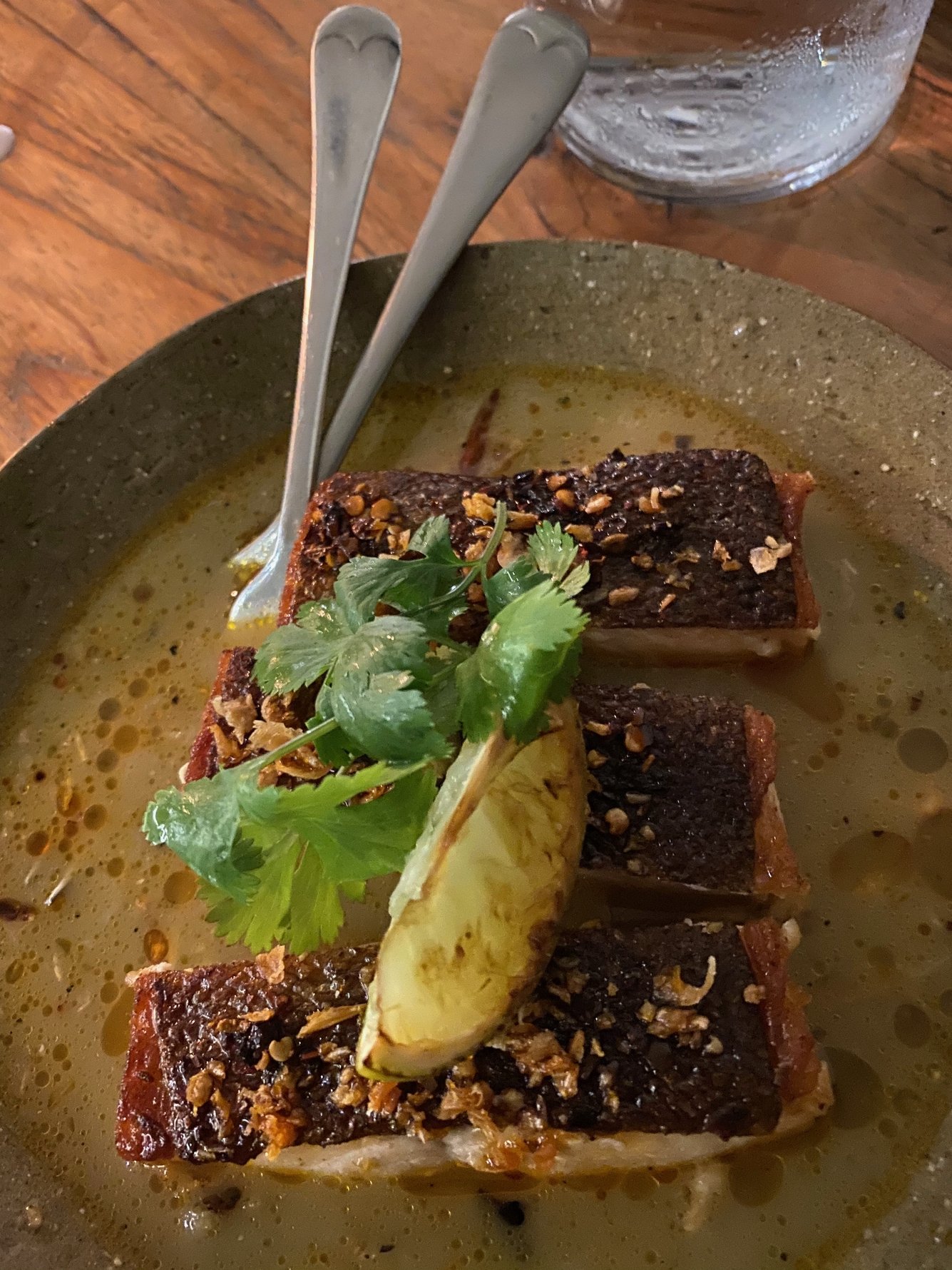 Scott's Asian cooking skills are legendary. "As a cook", he says, "caring about how ingredients are farmed and the overall biodiversity of the environment is at the forefront of our ethos."

Vegan, vegetarian and fish dishes are his speciality and he is upfront about his approach of using every scrap of ingredient to enhance flavours. His flavours are super zesty, bold and sometimes even dramatic. There's a spiciness at play that will prove super satisfying for an easygoing or an adventurous palate. The dishes are well portioned. What at first seems like small bites amounts to a very satisfactory end.  

If you do go to a sit-down (Glory also offers take away boxes of their crispy chicken – the best in Joburg) ignore the menu. Specify your dietary limitations on booking, and simply enjoy each course. It's a great way to eat a meal, each dish a surprise and with Nick's technique, each adds another layer of flavour. 

Nick Scott has spent years refining his technique and dishes and also has a young team in the kitchen understudying him. This can only bode well for more Glory in the future. And to that we add a Hallelujah. 

WhatsApp +27 63 766 1238 for bookings and follow the menu and events on @gloryjoburg's Instagram page.