A quirky selection of shops, coffee bars, local street food hot spots, quaint mom and pop corner shops and those time-honoured neighbourhood hangouts that have become local institutions, this summer we are celebrating Joburg's favourite high streets and putting a spotlight on all those fantastic local businesses that make Joburg's suburbs special. 

As ever with our content we present those places we have visited and enjoyed, these guides are not comprehensive of every single business, but are intended instead to present a snapshot of the businesses that give a high street its unique character.

If you want the lowdown on the nightlife scene in Greenside, check out our list of cool spots on Gleneagles Road. 
THE GREENSIDE VIBE
A five-minute drive from the lovely Emmarentia Dam and Botanical Gardens and, in the opposite direction, Zoo Lake, leafy Greenside's main street Gleneagles Road is one of the most eclectic high streets in the old 'parks' suburbs (including Parkview, Parkhurst, Parktown North). The two intersecting streets Gleneagles and Greenway are lined with a mix of cafe-bars appealing to a youthful twenty-something clientele, morning coffee stops that attract those early rising cyclists so often spotted in the suburbs at dawn, and friendly casual Turkish and Middle Eastern cafes popular with the neighbourhood's large Muslim community. Throw in some design studios, health food spots and the occasional graffiti mural and you have a quirky, yet low-key high street that appeals to all ages and tastes along one friendly strip.

Much has changed in Greenside in recent years, particularly during the pandemic, with some old neighbourhood favourites like Dukes burger bar and the vegetarian Greenside Cafe sadly moving on, although despite the challenges new businesses have cropped up too.
LOVELY FOR BREAKFAST OR LUNCH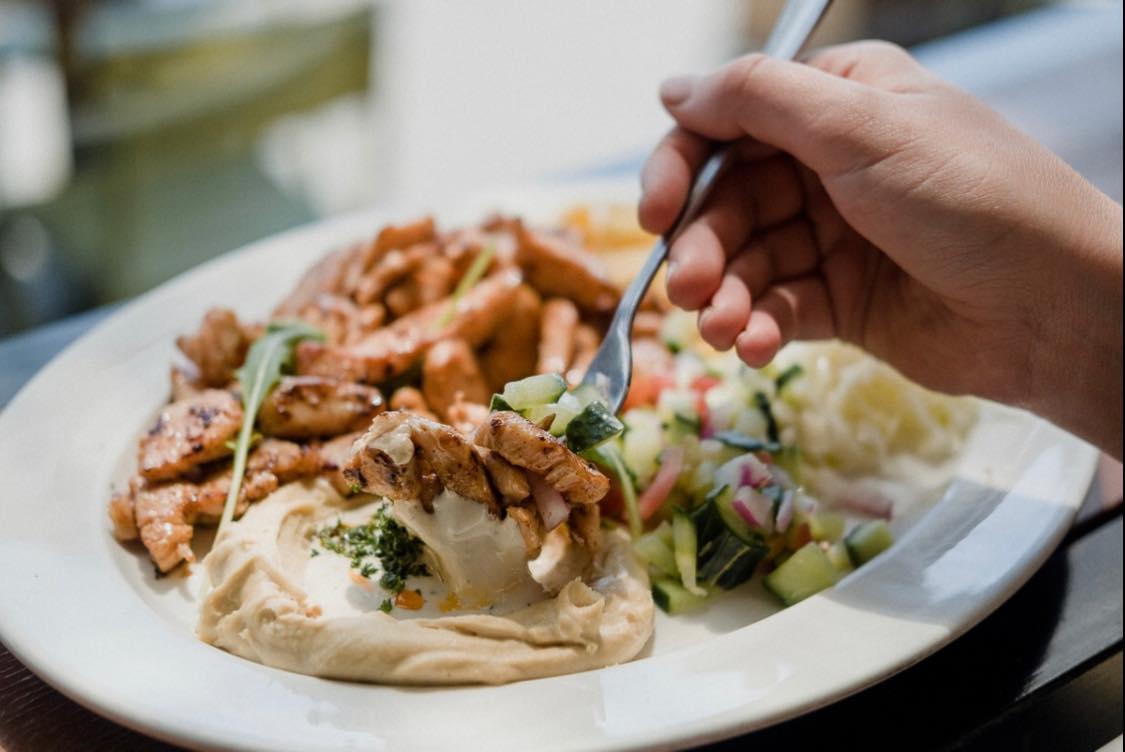 Tei Avon
This outstanding Israeli bistro does a delicious shawarma on a plate with side salads, hummus and tahini (carb-free or with warm pita bread) and the best fried eggplant in town. Get a takeaway and head off to one of the parks or sit in (there is indoor and outdoor seating) and end lunch with the excellent homemade halva and pistachio ice-cream.

Clenergy
There's something slightly wrong with the name of this cafe and health food shop... it sounds to our ears like something vaguely medical and possibly even painful. But still, there's actually nothing to be faulted with the healthy food on sale. If you are looking for 'clean eating' keto diet, banting-friendly and gluten-free dishes to sit in and eat or take home, you'll find an amazing range and a knowledgeable host at this spot.

Galata Bakery and Coffee
This bakery and café is a Turkish family-run business named after the ancient neighbourhood in Istanbul that offers authentic and very affordable Turkish cuisine served in a family-friendly atmosphere. The family's first branch of the bakery is in Braamfontein. Try the traditional Turkish Breakfast and wash it all down with strong Turkish tea or coffee.

And for the city's vegetarian and vegan foodies, The Fussy Vegan has a branch on Gleneagles Road.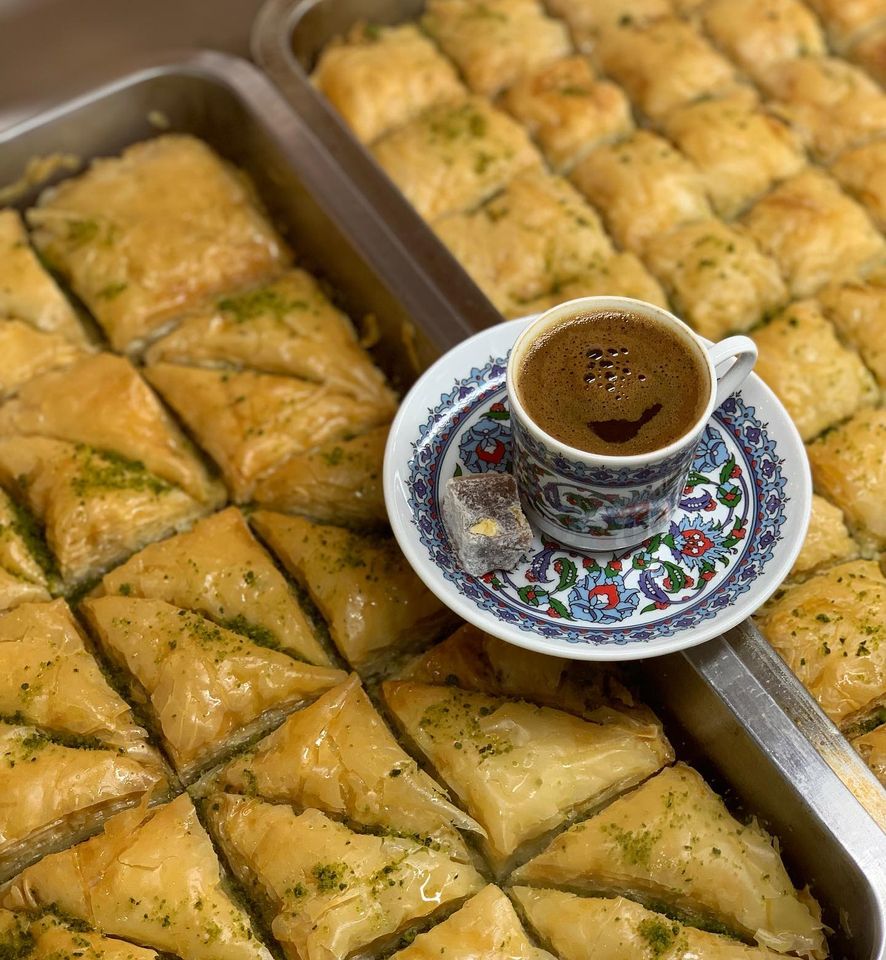 HIGH STREET STALWARTS
Doppio Zero
The original Italian restaurant and bakery launched in 2002 by entrepreneurs Paul Christie and Miki Milovanovic that has since grown into a nationwide franchise. 'Doppio's' has truly stood the test of time. The original bakery is still famous for its artisanal ciabatta breads and on weekends the large sunny terrace is a popular place for long lazy lunches with plenty of wine.
 
Topo Gigio
Specialising in pizza, pasta and all things Mediterranean, this Italian cafe-bar is another mainstay in ever-changing Greenside, loved for its buzzing atmosphere and perfect people-watching opportunities. Whether you sit streetside on the ground floor or nab a table on the mezzanine, the whole place opens out onto the street giving you a feeling of always being part of the action.
DINNER HOTSPOTS
Momo Baohaus
Specialising in Taiwanese street food with a twist (Chinese, Korean and Japanese cuisine) this restaurant is the original in what is now a chain of Momo restaurants (including Momo Kuro, Momo Soko and Momo Ono), opened by a trio of friends who wanted a taste of home. The menu has a wide range of choices that are designed to be shared such as traditional potstickers, crispy Korean fried chicken wings and twice-cooked beef ribs, although of course it is the imaginative range of stuffed bao (steamed buns) that have made the place so famous. No licence so bring your own alcoholic drinks.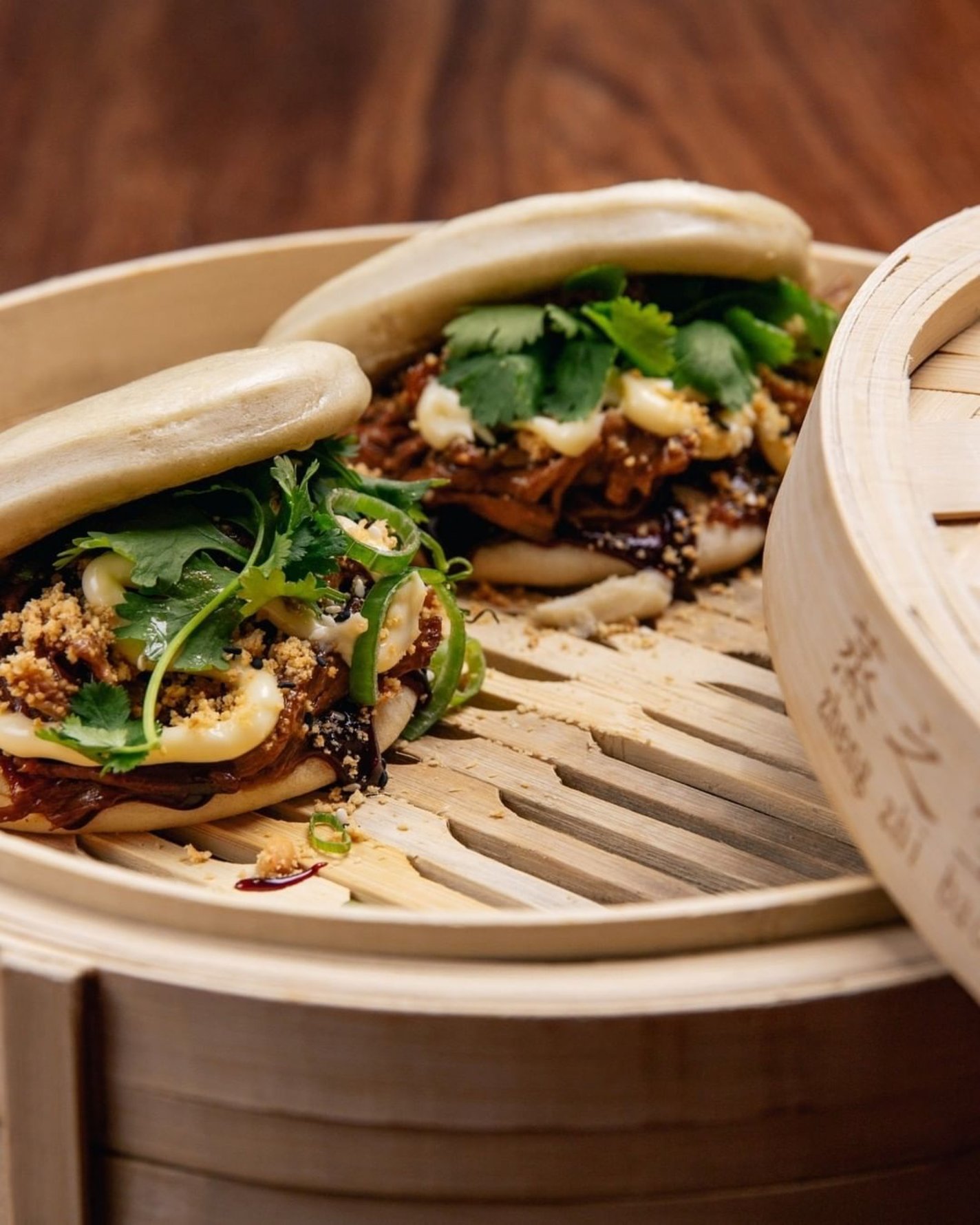 HIDDEN TREASURE
Best Friend Street Bar 
(Pictured top). Previously called Blondie Bar (which Joburg has lost to Cape Town), Best Friend Street Bar still holds the charm, vibe and aesthetic of its predecessor. It is definitely one of the coolest places we've found in a suburban Joburg car park, this retro-cool hole in the wall occupies a space in a quiet car park just behind the Smoke Shop. Deep dish pizzas are available by the slice or as a whole 'pie' and can be enjoyed at the counter with a nice cold draught craft beer or classic cocktails such as Aperol Spritz and their big hit, Paloma. 
NEIGHBOURHOOD COFFEE SPOTS
Loof coffee
Every good high street needs a good coffee spot and Rachel Dzenga (aka JoziCoffeeSpots) our coffee correspondent tips Greenside's Loof Coffee that opened here in spring 2020 as the best (read more about Rachel's local coffee tips here). "Their space is rustic, charming, and simple, in typical Loof fashion. The coffee we ordered was incredible, and they're also serving a few goodies like muffins and rusks if you want something to snack on! They have Milklab (the plant-based milk alternative) on offer if you need to stock up your fridge, as well as their own beans to take home. Definitely worth a visit when you're in the neighbourhood".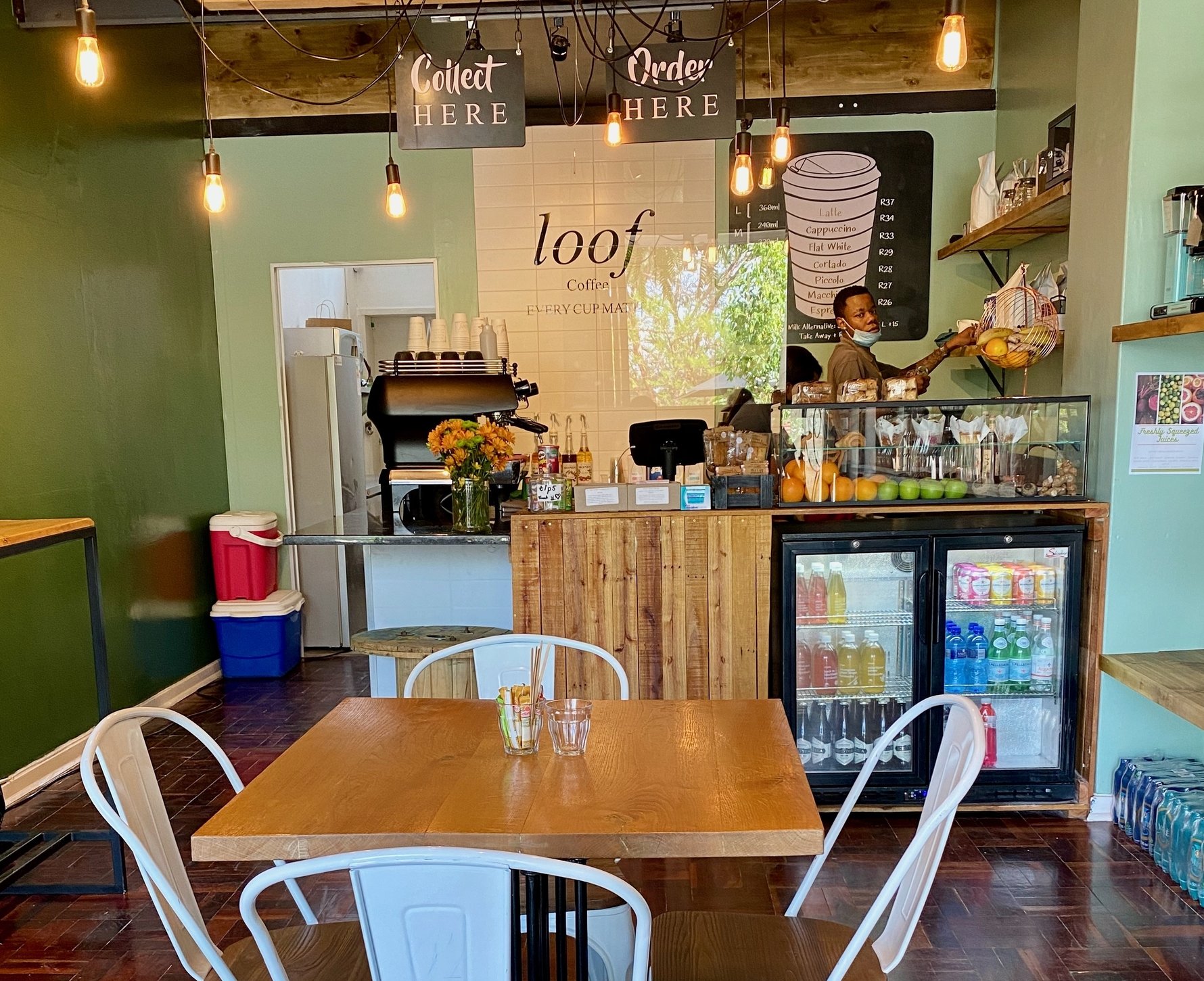 SPECIALIST SHOPPING
Carpet Emporium Paco is a big-budget home decorator's delight, while Merge Designs is the place to find chairs of many descriptions. They also have a cool venue space behind the store, fronted by the Oink and Moo food truck. Then there's a great traditional neighbourhood haberdashery Exclusive Fabrics, Giant Jhb the cycle shop and the legendary old school movie rental store, The Majestic.  
SO VERY GREENSIDE
In the not-so-distant past Greenside had quite the reputation as a rowdy student hotspot, a street that had become a 'bar crawl' of note where every other venue was a loud and grungy late-night spot specialising in sticky trays of shooters. Happily, those somewhat messy days have long gone, although heading out to Greenside for drinks is still very much a part of the local scene. For casual late afternoon or early evening drinks Topo Gigio is always a favourite, or there's Scrooges for beers and sports.