A unique cross-disciplinary, non-commercial arts space, Joburg's Centre for the Less Good Idea is an incubator for exploring ideas about performance. Several times a year the Centre curates a season of new performances that emerge from a collaborative and experimental process between artists from different disciplines.

Encompassing elements of music, dance, performance art, storytelling, installation, design, text and theatre, the Centre's upcoming Season 8 takes place live at Arts on Main in Maboneng and features 18 new works created and performed by 16 artists. Taking place from October 20 to 24, tickets cost R100, and can be booked online here.

Curator of Season 8, performer, musician, writer, and educator BONGILE G LESOGE-ZULU shares what to expect from Season 8 and some insights into how the works came to life.

Tell us about your inspiration for Season 8, and the kinds of themes the audience can expect?
The provocation for Season 8 is 'Mythology, Breath and Breathing Again'. This was the initial inspiration for all involved in the season. Being a flautist and vocalist and working with breath I was able to draw inspiration from my everyday practice. I must admit that I had to dive a little deeper into my past, my education and become somewhat more observant to find my way into the expansive world of mythology. The joy of working at the Centre for the Less Good Idea, and specifically on a Season, is that I did not have to think through it alone.

Given the collaborative nature of the space I had the great pleasure of thinking, playing and doing collectively. From this provocation, ideas of breath as an engine, as a language, and as a space have come about. As well as themes of religion, spirituality, imagination, personal and contemporary mythology. That being said however, the way of working through [it] has resulted in many levels of abstraction from the initial idea. After all, we are ever in pursuit of the less good idea.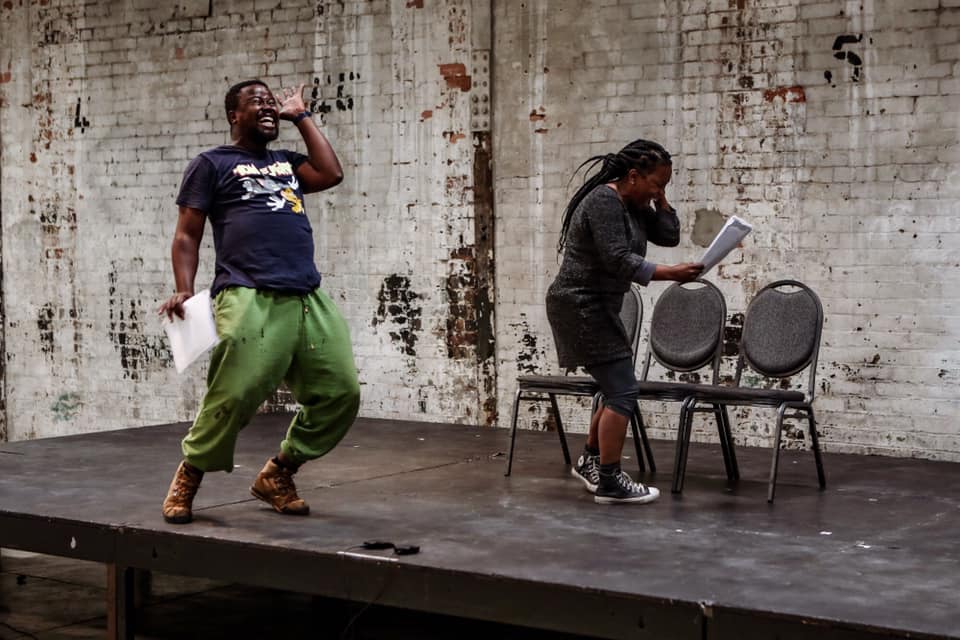 How long does it take to plan and produce such a large collaborative project like this?
Pre-pandemic, seasons would take 6 months to put together. This would include two workshop periods to test and play with ideas, a rigorous rehearsal period to refine pieces and work with the technical team and then, of course performances. Season 8 (staged live from Oct 20–24, 2021) began with online ideation workshops in August 2020. There was a team of Lead Artists (Zarcia Zacheus, Siphumeze Khundayi, Faniswa Yisa, Iman Isaacs, Sinenhlanhla Mgeyi and Calvin Ratladi) who kicked off the mammoth task of thinking and making around the aforementioned provocation. It was only a year later that we were able to start working with the full team of participants in person... It was well worth the wait. 
"Performers, and all the people who support them to make performance happen, have an unparalleled resilience and hunger to make, come what may"

What are you most looking forward to in Season 8?
It is hard to say... The simplest answer would be that I look forward to seeing all of the pieces being performed for audiences. But the journey towards that point has been, and continues to be, quite eventful. Much like Season 7, Season 8 has been challenged by many external forces beyond our control. Every step (planning, workshops, rehearsals, and so on) has encountered some form of interruption due to the ongoing pandemic. For these reasons, I have had something to look forward to at each point, such as: meeting the ideation team online, seeing and hearing their ideas, meeting the rest of the team in person, workshops, watching pieces grow from ideas into fully realised works, and arriving at a point where I could breathe knowing that we have a season!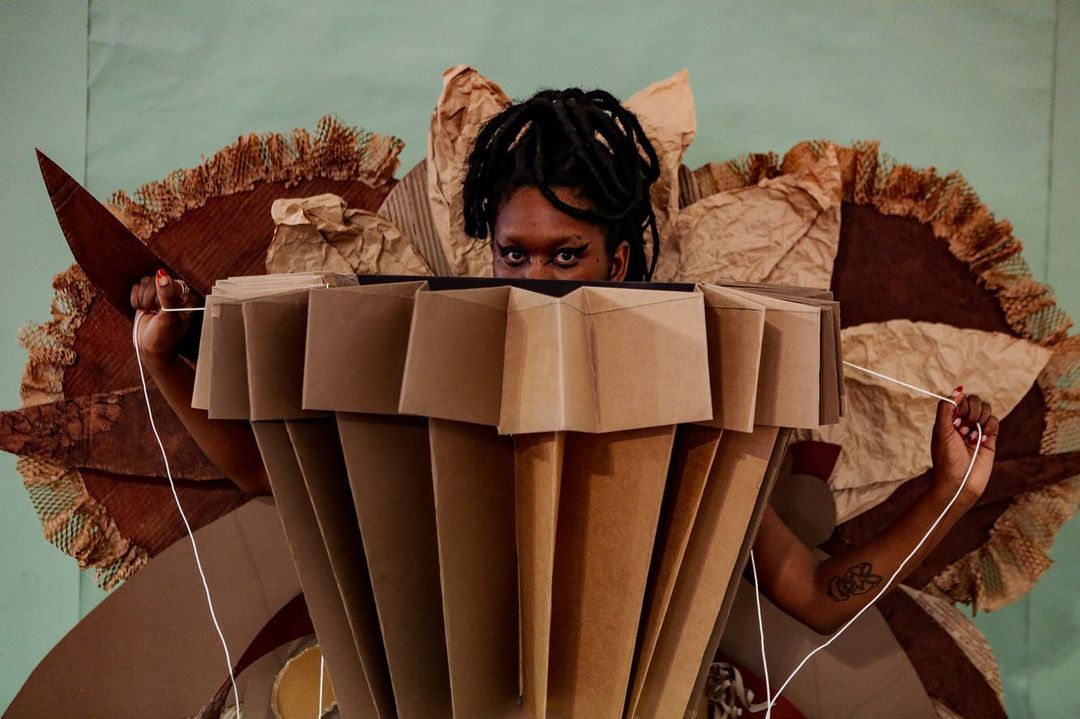 For Season 8 the Centre's SO Academy hosted an international mentorship programme centred around set design. What highlights from this project can audiences look forward to? 
The models and videos that were created during the 'Thinking in Cardboard' mentorship will be showcased in an exhibition throughout the Season's performance period. There is also an anthology being launched titled 'Woven in Brown Thread' which is a product of a mentorship led by poet Upile Chisala. The mentees drew inspiration from select poems in the anthology, so it is only natural that they are exhibited together. The backdrop of Season 8 also draws inspiration from the cardboard mentorship, but I shan't give too much away.  

What have you learned from the Centre's recent return to hosting live performances?
I have learned that performers, and all the people who support them to make performance happen, have an unparalleled resilience and hunger to make, come what may. This has been evident in every moment of Season 8, and I trust the magic of the Season will be proof of this. I have also learned that flexibility and adaptivity have become a necessary arsenal in one's toolkit, particularly in our creative practice. Said flexibility is probably what will make Season 8 as spectacular as previous seasons.
"The joy of working at the Centre for the Less Good Idea, and specifically a Season, is that I did not have to think through it alone"

What kind of challenges has Covid presented to the preparations for Season 8?
Covid protocols have certainly hit creative spaces in a particular way given that our work is hinged on a need to share space with each other as makers of art and further, to share space with people who will be experiencing our creations (audiences). It has been challenging and exhausting to work with masks on and to arrange both work and performance environments around the need for space and ventilation. It can become quite limiting to say the least. We have also had to encourage vaccination among our pool of participants, even though this is really a personal decision. Rehearsals and performances can come to a halt with a Covid scare – and hyper-vigilance has been the order of the day.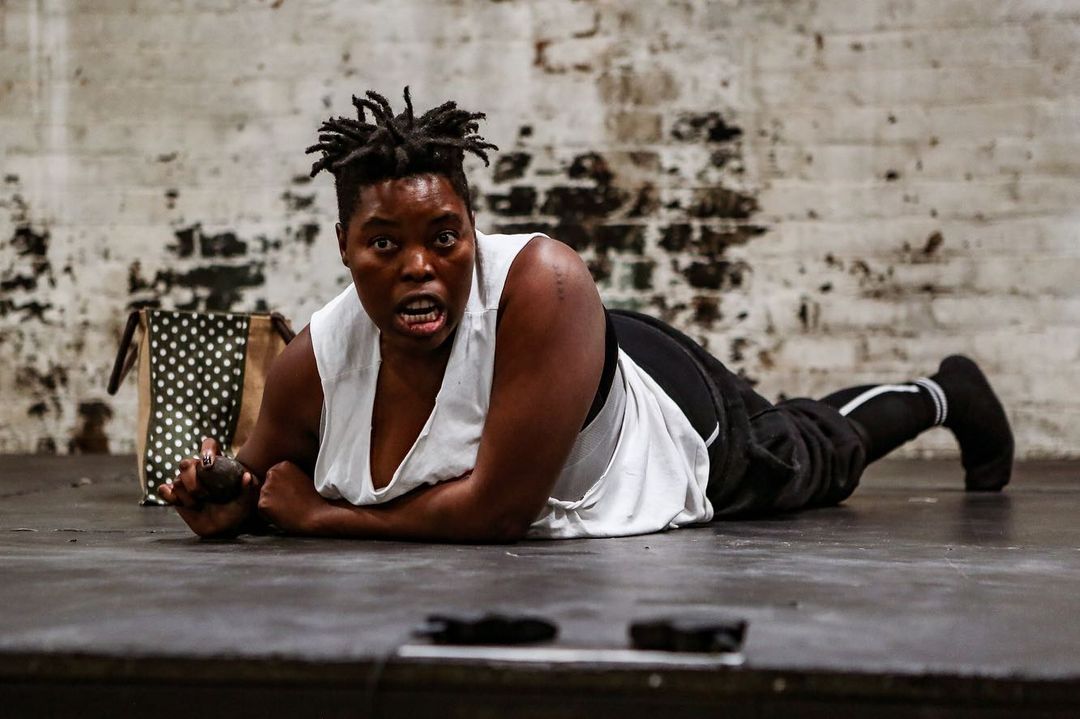 What have you personally enjoyed most about working on Season 8?
I have been intrigued by the range of ideas and approaches. Season 8 participants are truly among the most gifted humans I have had the pleasure to collaborate with. I am constantly in awe of their talent and generosity. I have also found the collaborative investment very exciting. Watching people jump in with contributions, feedback, ideas, and availing themselves to join in on a piece has been a deeply moving experience for me.  

What is next after Season 8 has wrapped up at the Centre?
For a while I will just settle back into my usual routine of teaching, workshops, Playback Theatre, voiceovers, writing and ongoing projects. Catch my breath as it were. I am looking forward to a residency I will be participating in next year. All the while I will continue to nurture a relatively new project (currently titled 'Breath Refrain'), which was my first piece of Season 8 – my entry point into thinking around Mythology, Breath, and Breathing Again.
Season 8 takes place live at the Centre for the Less Good Idea from October 20 to 24. Book your tickets here.