Ryan Brown is an American freelance journalist who enjoys writing about unruly women, ultra-marathons, and the complicated life of clothing. In 2011, Ryan unexpectedly fell in love with Johannesburg as she explored the city while writing a book about Nat Nakasa, a Drum Magazine journalist from the 1950s and '60s. Officially moving to Joburg in 2014, the city of gold's hidden treasures and style stood out as a point of interest. Hence, while many Joburgers gradually reacquainted themselves with the kaleidoscopic cosmopolitan with uncertainty in 2021, Ryan confidently reintroduced herself to it by exploring its surprisingly vast pre-loved clothing scene. This secondhand clothing adventure ultimately birthed Ryan's boldly presented vintage clothing Instagram page — Three Dogs Thrift and eventually, a roadmap to thrift shopping in the city.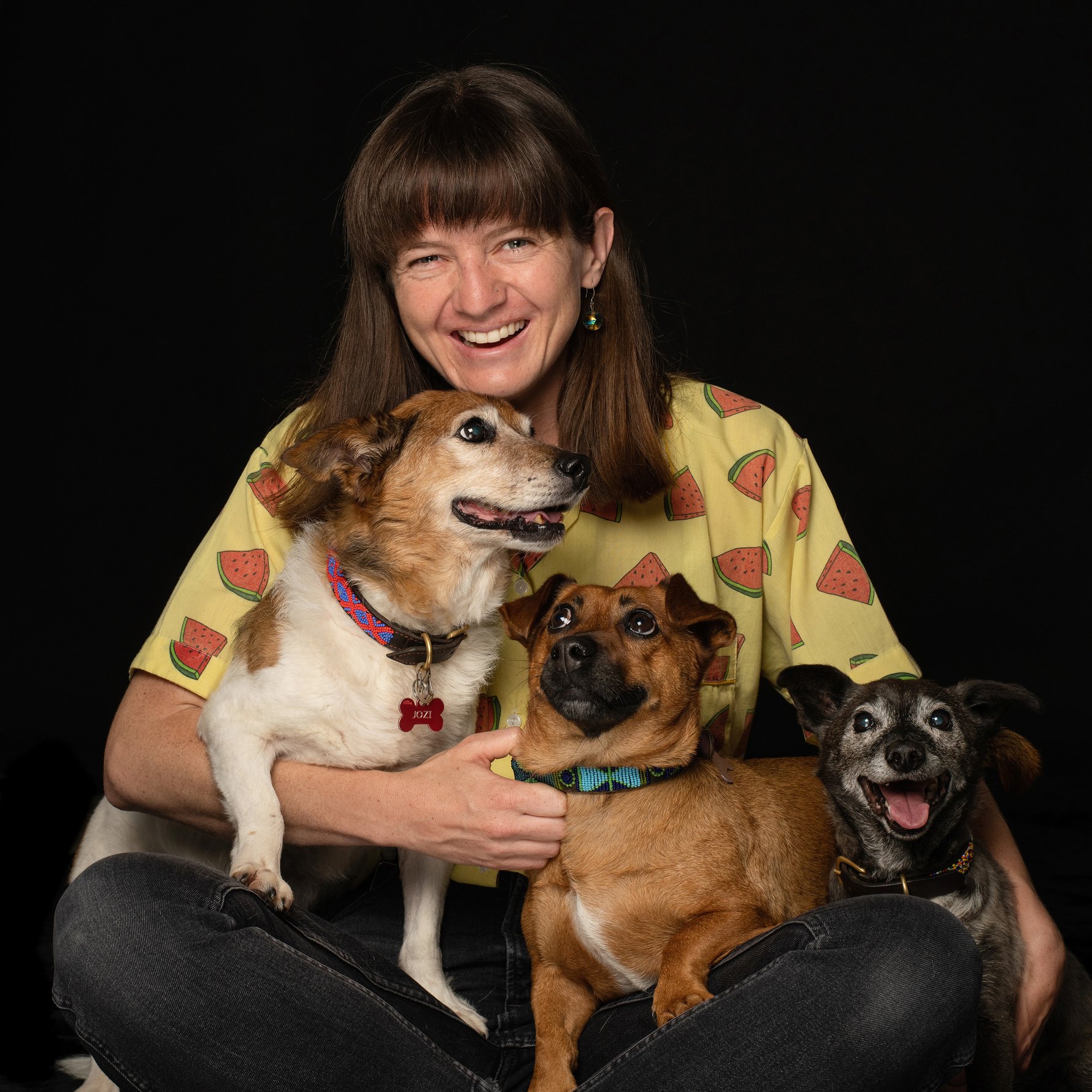 As fans of her work and impressively unusual perspective on the city's landscape, we interviewed Ryan to learn more about her unique take on scouring what Joburg has to offer. 

What brought you to Joburg?
I moved here in 2011 to write a book about Drum Magazine journalist Nat Nakasa. I ended up spending a year getting lost around the city in a Toyota Corolla older than I was, reading his stories about Joburg and getting to know the people and places who had been important to him here. I'm eternally grateful for that experience, which made me fall in love with the city.

What makes you stay here?
I find Johannesburg both extremely cosmopolitan and almost gallingly unsentimental. The city is constantly changing and reinventing itself in ways that make it a perpetually interesting place to live. And the people are very nice.

What led to you to start Three Dogs Thrift?
It was mid-2021, and I was newly vaccinated and looking for a way to get to know Joburg again after a year of lockdown. I discovered that searching for secondhand clothes was a great excuse to travel to all kinds of places in the city I hadn't been to in a long time, from little East and West Rand towns to different corners of the CBD. Also, the clothing industry is responsible for 10% of global emissions, more than air travel and maritime shipping combined. I think there's a great case to be made for only buying clothes second-hand if you can. And finally, there's a vibrant community of thrifters in South Africa who are active on Instagram, which I have loved being a part of.

What was the first thrift shop or space you encountered in Joburg?
It was probably the Hope charity shops in Melville, which are still among my favourites in the city. They support a local orphanage and have some of the coolest, funkiest furniture and art I've ever seen, particularly at the shop on 7th (Hotel Hope Interiors, corner 1st and 7th).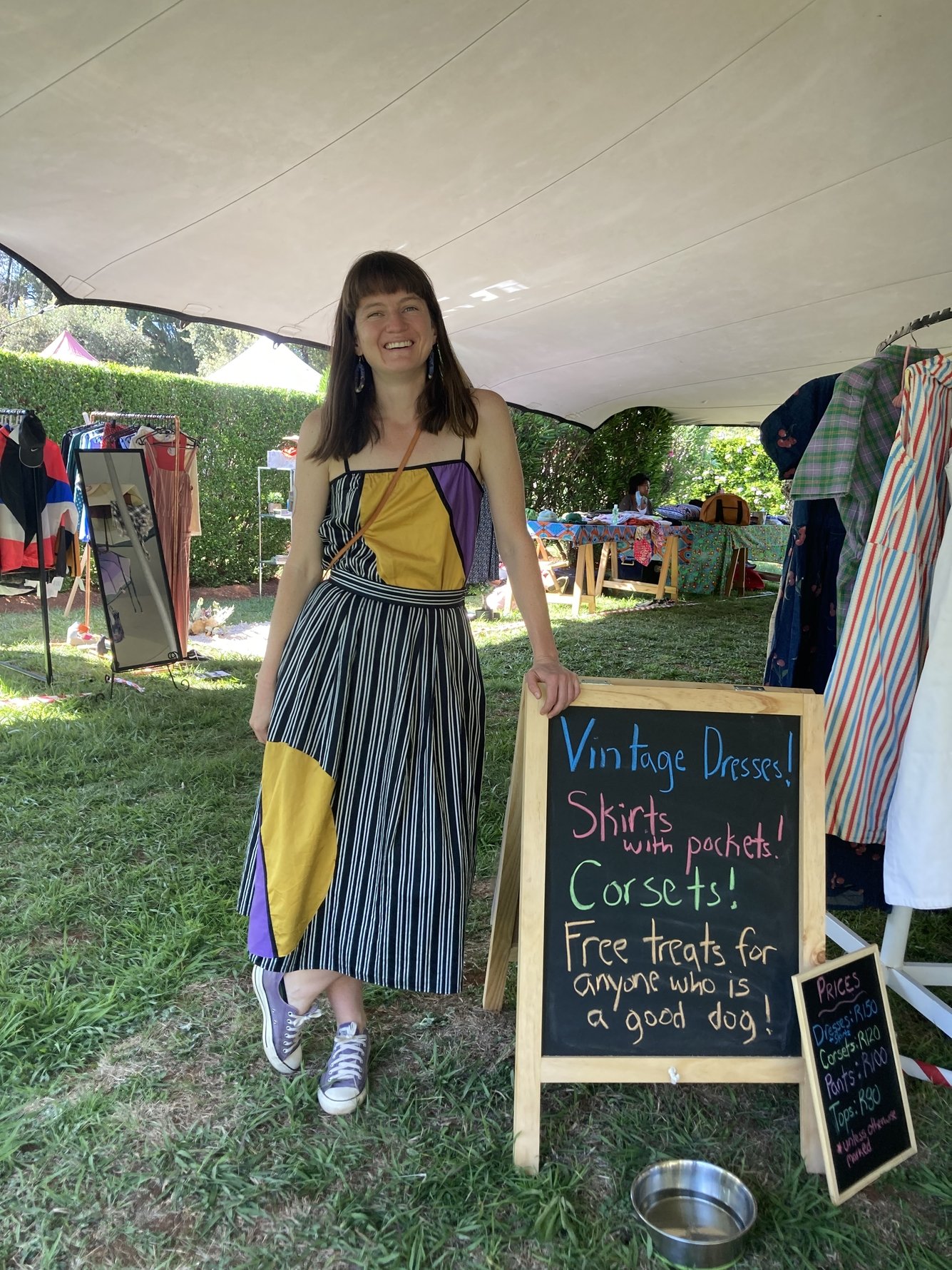 "I discovered that searching for secondhand clothes was a great excuse to travel to all kinds of places in the city I hadn't been to in a long time, from little East and West Rand towns to different corners of the CBD."

What is the most striking memory you can recall about your first thrifting experience in the city?
I can't remember my first thrift trip particularly, but I thrift most often at MTN taxi rank on De Villiers Street in the CBD. A few mornings each week, around 6 a.m., the traders there open new bales of secondhand clothes imported from the US, Australia, Europe, and east Asia. It's a really beautiful time to be in downtown Joburg, with the light slanting in through the skyscrapers and the city waking up all around you.

You have been working on a guide to thrifting in Joburg. Tell us about it.
One of the things I most love about thrifting in Joburg is that there's a really dizzying variety of ways to buy clothing secondhand in this city, from dunusa's — big, open-air markets like the one at MTN taxi rank — to poky little charity shops where you can rummage around the contents of other people's gran's attics, to high-end vintage and designer shops. I am working on a map and some neighbourhood guides to help people find ways to buy clothing secondhand, whatever type of shopping they prefer.

What are your top three thrift shop picks included in your guide? 
The absolute best place, hands down, far and away, to thrift in Johannesburg is at MTN taxi rank. The market is blocks long, with dozens of vendors selling everything from vintage Levi's to Doc Martens to faux-fur coats. It's organised by type — a pile of dresses here, a pile of dress shirts there — and price (usually between R5 and R100 per item) and you just rummage through until you find what you're looking for. If you like the idea of that kind of thrifting but want a bit of a soft entry, there's a great shop called Cheap! Cheap! (216 Lilian Ngoyi St, near Bree taxi rank) that sells clothing from bales as well, but inside a store, which makes it a more laid-back experience. Also, we're coming to the end of winter now, but there's also a devastatingly incredible secondhand coat store in Kempton Park called Coat Corner. It's a literal warehouse full of the most incredible vintage and secondhand coats and jackets you'll ever see, mostly for less than R200 a pop.
"Best thrifting advice ... Be persistent and adventurous. You never know what you'll find on a given day..."

Which areas in Joburg have you identified as the best for thrifting?
The CBD, obviously! Melville also has fun charity and vintage shops, including the three Hotel Hope shops, Junkie Charity Store (7 7th St), Bounty Hunters (71 4th Ave), and Reminiscene, a gorgeous vintage shop (24 9th St).

Where should a person who has never been to a thrift shop start in Joburg?
Cheap! Cheap! in the CBD (216 Lilian Ngoyi St) is a great intro to bales thrifting. Chic Mamas in Linden (59 4th Ave) is a great place if you like a boutique thrifting experience. They sell branded and vintage women's clothes, beautifully organised by colour, and their proceeds support early childhood education charities. There are also some interesting shops in Florida — Dorcas Aid (4 Madeline St) and Multi-Charity Shop (28 1st Ave) — that are always worth a good rummage.

What's some expert advice you can give new Joburg thrifters?
Be persistent and adventurous. You never know what you'll find on a given day, but there's tons of great stuff out there, so keep looking.

Home is…
That feeling I get coming into OR Tambo, descending through that fuzzy pink layer of smog over the mine dumps and the swimming pool speckled suburbs and the tin roofs of informal settlements. There's nothing like seeing Joburg above to remind you how complicated and scarred a place this is.

Your favourite Joburg suburb, and why you choose it?
Brixton! I lived here for six years and it has an incredible sense of community, and some of the nicest people you will ever meet.

What three things should a visitor not leave Joburg without seeing or experiencing?
The view from the Carlton Centre, Saturday dim sum in Cyrildene and the Soweto Derby [the landmark and epic battle between Sowetp's most soccer teams Orlando Pirates and Kaiser Chiefs].

The most underrated Joburg sight or experience?
House-boating on the Vaal River! I 10/10 recommend for anyone who loves wacky mansions, beautiful sunsets, and the twinkling lights of Sasolburg perpetually in the distance.

The most memorable item you have thrifted in Joburg?
A 1980s skirt and shirt set made in West Germany. Nothing says "vintage" like the "made in" tag referring to a country that no longer exists!

If you could own any Joburg physical thrift store which would it be?
Germiston Vintage Clothing! Well actually, maybe I just want to be Nomalanga Ndebele, the owner, who is an amazing curator of vintage and has an incredible personal style.

Favourite Joburg clothing brand and why?
There are some amazing online vintage shops in Joburg, but the most legendary is probably Vintage Thrift Hub. They up-cycle old suits in an incredibly cool way, and also generally have a great eye for beautiful thrifted pieces.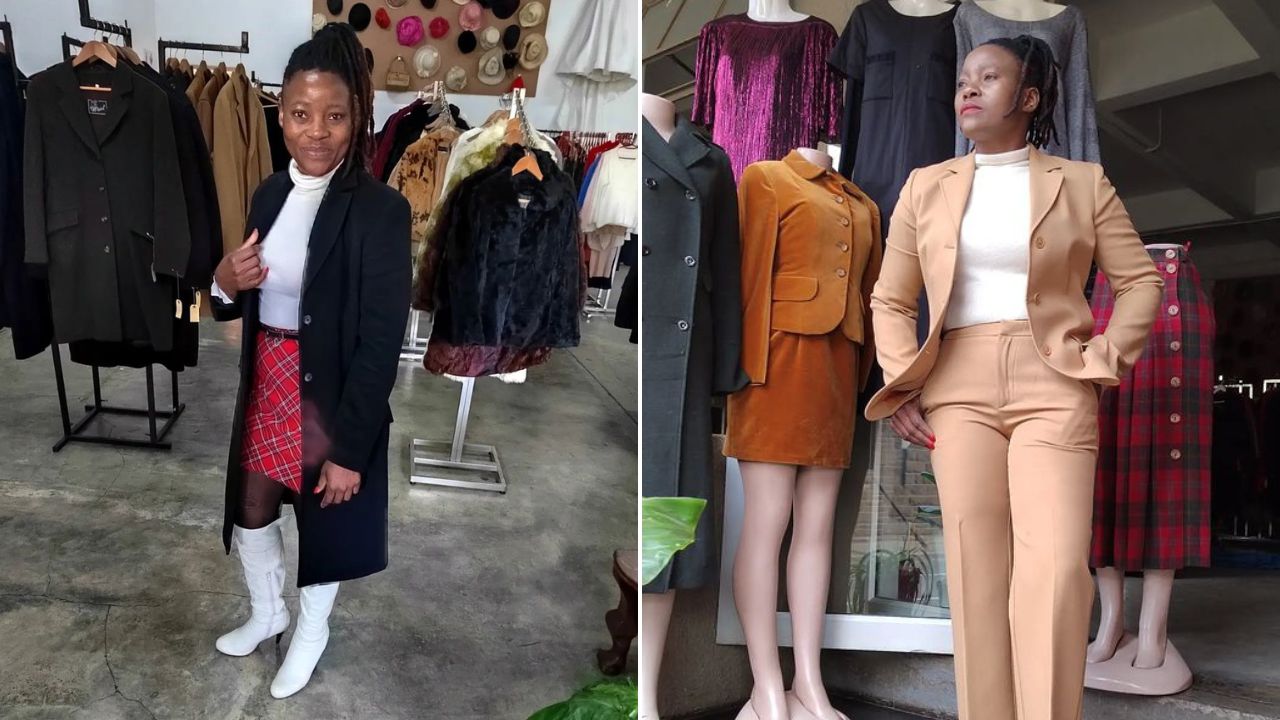 Three words that describe this city.
Contradictory, diverse, friendly.

Your number one tip for a first-time visitor to Joburg?
Joburg can be a bit inscrutable to outsiders, and I think it's the kind of place best explored with locals. So find a friend-of-a-friend, a Tinder date, a Couch Surfing buddy, etc, and ask them to show you their favourite spots!

What do you love most about Joburg?
The people, the jacarandas, and the pressed ceilings.

What do you least like about Joburg?
The inequality.