Joburg's contemporary art scene is one of the city's most enlivening aspects. Thirty years ago this city emerged from relative apartheid isolation and today Joburg is grabbing headlines for its flourishing art scene and rise to prominence of artists, curators and gallerists. Weekly art exhibition openings, artist walkabouts, an exciting street art scene, major art auctions and regular open days at the city's many artist studio collectives make Joburg's art scene an exciting and accessible place to explore. 

Here's a look at where to go gallery hopping in Joburg. 
Rosebank and Parkwood
BKhz Gallery
Young South African artist and gallerist Banele Khoza opened BKhz Gallery in Braamfontein in 2018 aged just 24 and in January 2021 moved to Keyes Art Mile in Rosebank, one of the most art-centric neighbourhoods in the city. Khoza describes BKhz as a "platform for creatives to showcase their art with a support system", explaining that young black artists like himself, can better reach their potential if supported in the gallery system to make art their full-time practice.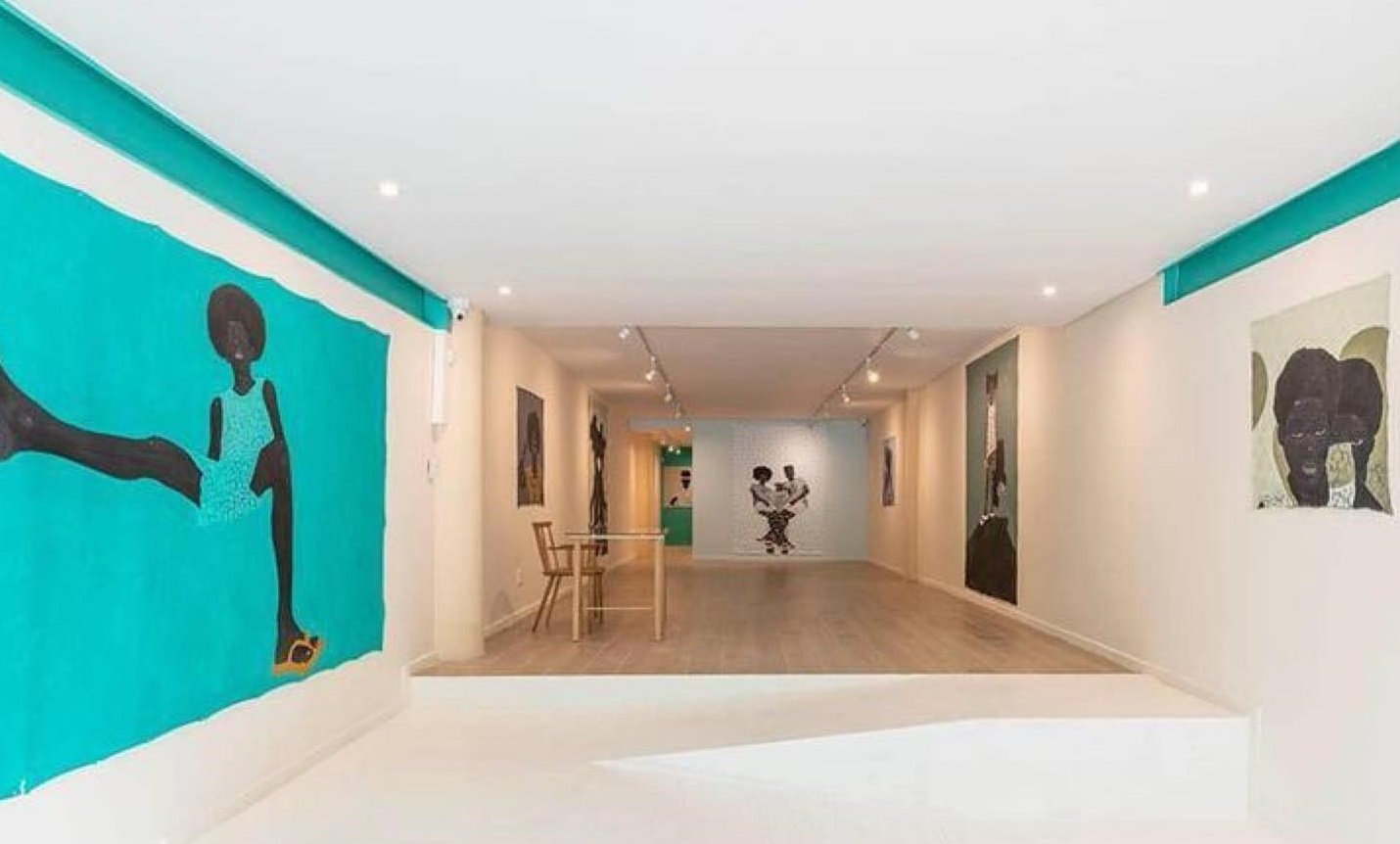 Everard Read Gallery and Circa
Opened in 1913 this is Africa's oldest commercial art gallery. The gallery moved from Johannesburg's city centre to its current location in Rosebank in the late 1970s and the building in which it is housed is a celebrated icon of South African post-modern architecture. Across the road is sister gallery, the contemporary landmark Circa Gallery. Both spaces promote an exciting collection of contemporary local artists that include some of the biggest names in South African art at the moment such as Nandipha Mntambo, Blessing Ngobeni and Lady Skollie.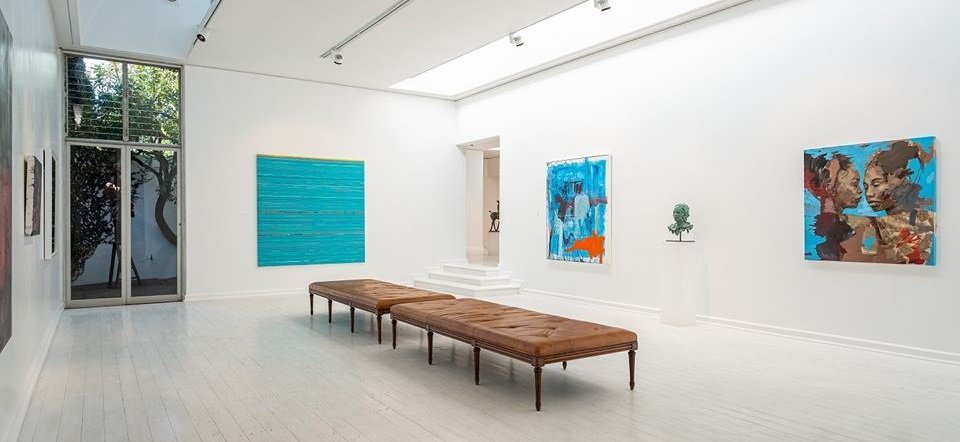 David Krut Bookstore and Gallery at The Blue House
David Krut Projects is a top South African fine art print studio and art book publisher. The distinctive Blue House on Jan Smuts Avenue in Parkwood houses an impressive art gallery space, professional fine art framing service and the David Krut bookstore which stocks a unique and hand-selected range of exquisite local and imported art books. On the opposite side of the street is another exhibition space, the David Krut Projects Gallery. At Arts on Main in Maboneng is the David Krut Projects print workshop which also has a gallery space and bookshop.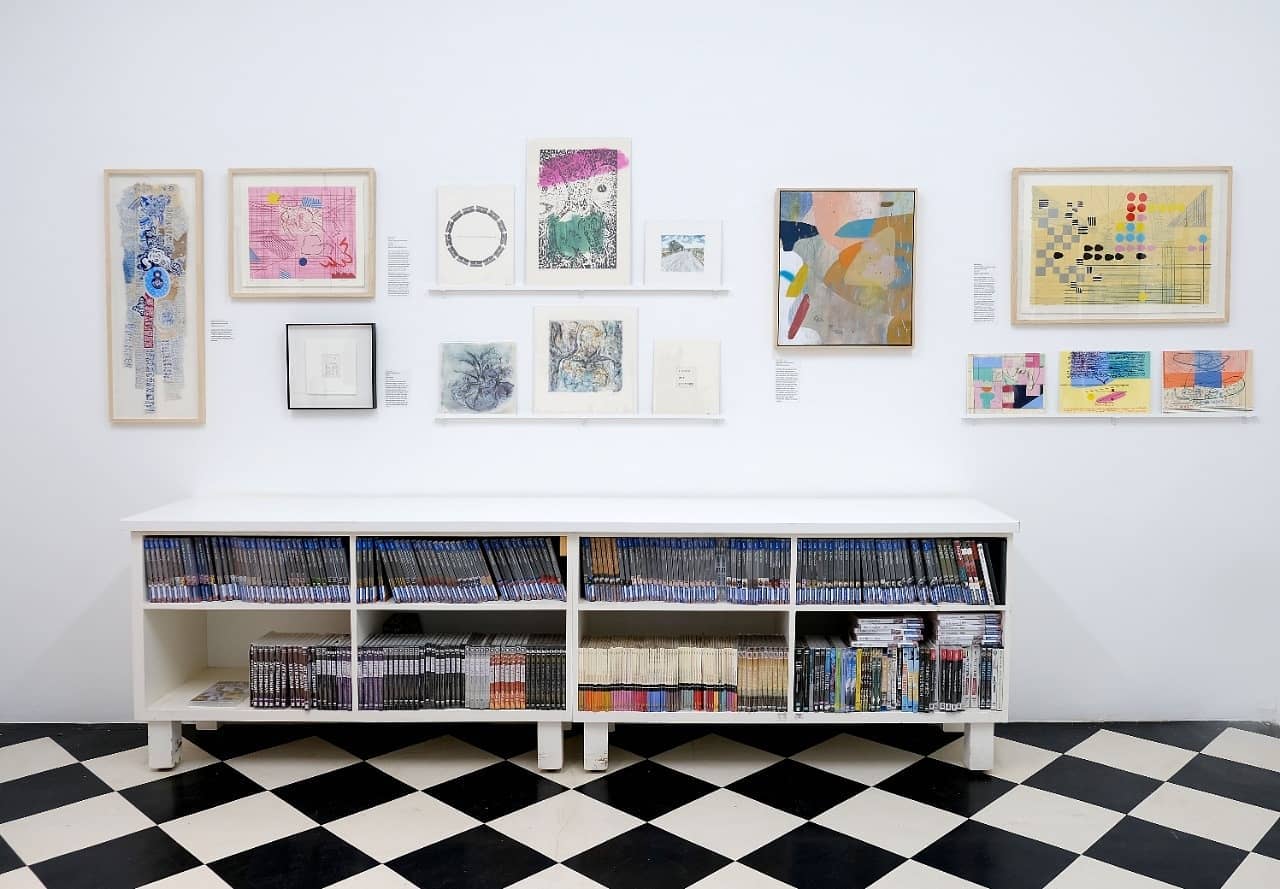 FotoZA Gallery
South Africa's first dedicated photography gallery, FotoZA at Rosebank Mall focuses on showcasing historic and contemporary work by South African photographers and photojournalists and adjoins one of Joburg's leading camera shops Kameraz. In the centre of the large gallery space is a coffee bar serving cakes, coffees, teas and light snacks. 
Gallery 2
Specialising in fine art this gallery neighbours the David Krut Gallery on Jan Smuts Avenue and promotes a cross-section of established and emerging contemporary South African artists. This is an especially good destination if you are looking to pick up smaller works by local emerging artists.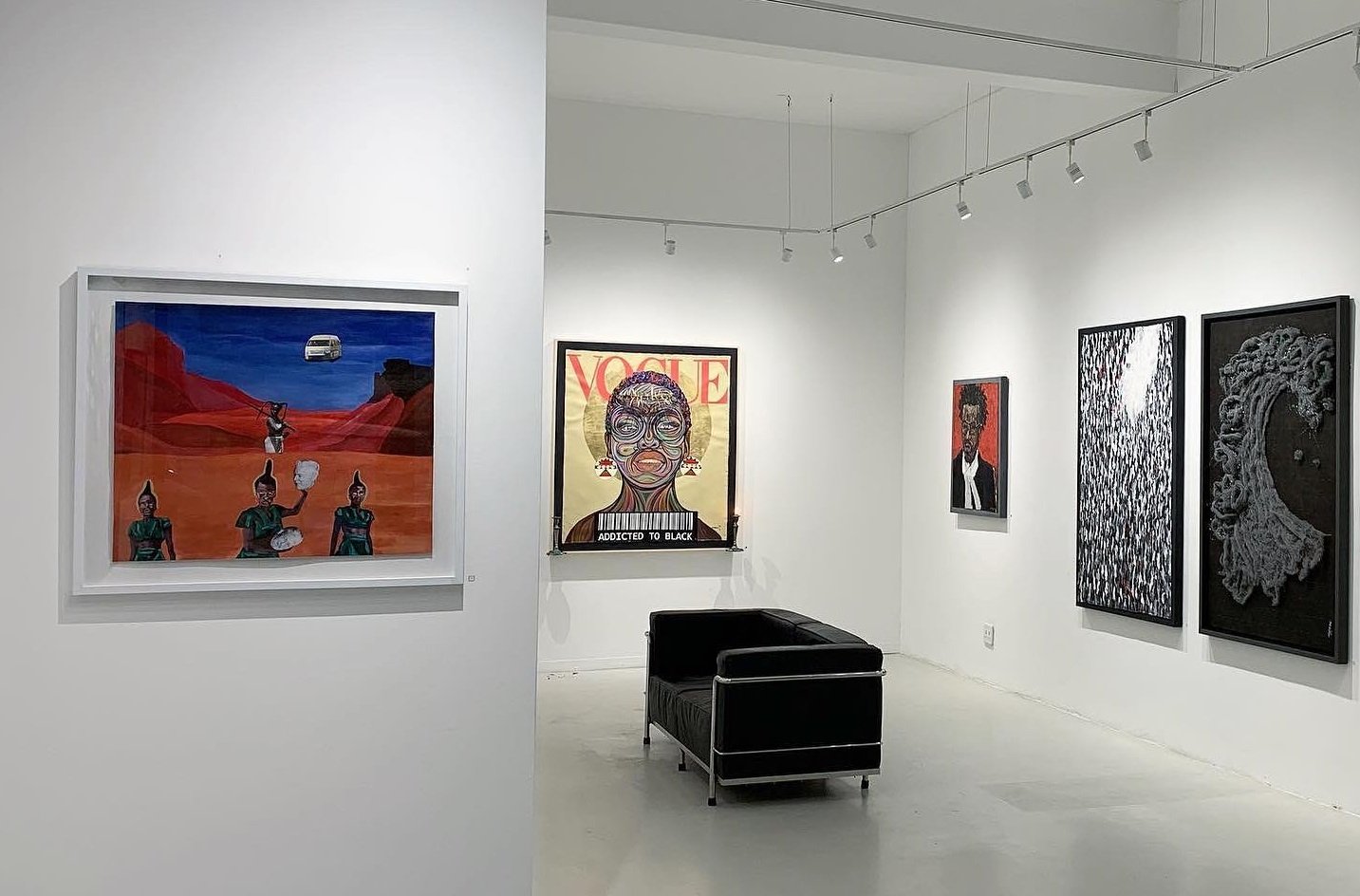 Goodman Gallery
One of the country's leading galleries, Goodman Gallery has stood at the forefront of contemporary art in South Africa for decades. The gallery's focus is on African and diaspora artists who engage in a dialogue with the African context. Among some of the most famous artists represented by the gallery are William Kentridge, Yinka Shonibare and Haroon Gunn-Salie. In front of the gallery the car park functions as sculpture garden and is also occasionally the venue for open-air film screenings.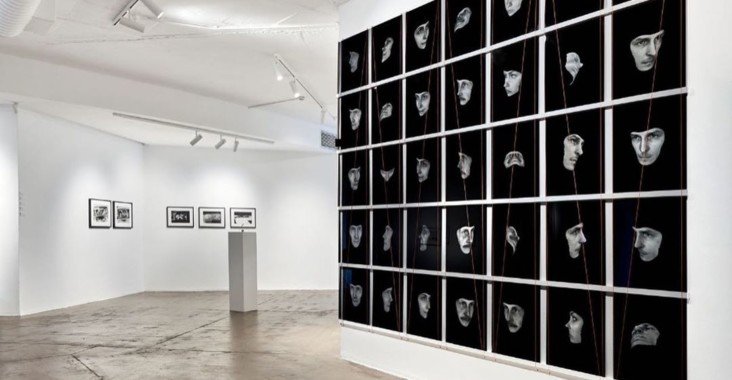 TMRW Gallery
TMRW Gallery is Joburg's first digital gallery bringing artists together with technological innovations that will make you view art in a whole new light. Unlike traditional art galleries where visitors are expected to remain passive and simply look, this gallery invites you, the audience, to immerse yourself in the 3D digital art experience. TMRW is focused on collaborating extensively with artists to explore the fascinating intersections between contemporary visual art, technology and mixed realities.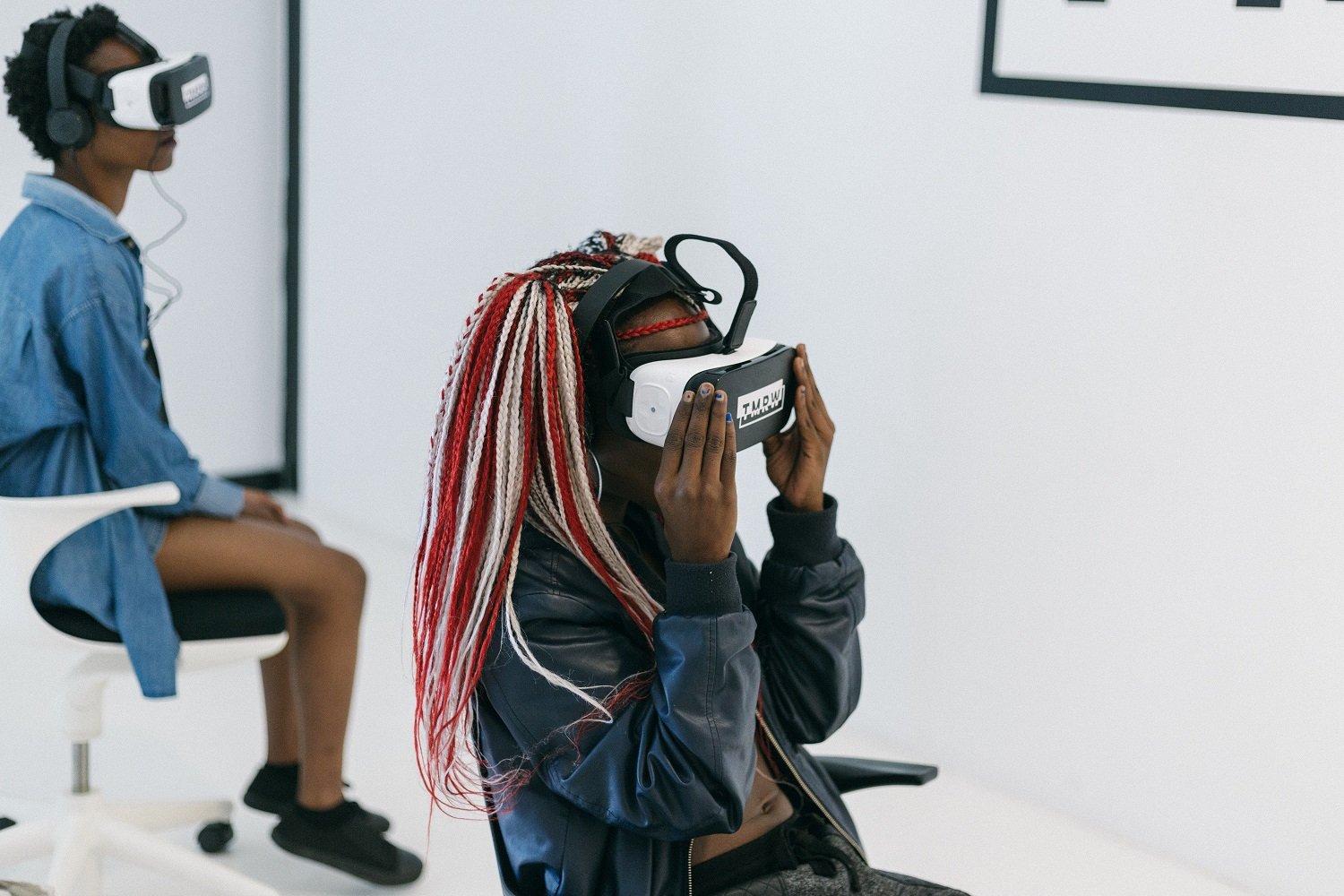 Parkhurst and Parktown North
The Art Room
This friendly art gallery on Parkhurst's 4th Avenue showcases mainly group exhibitions that feature young and up-and-coming local artists. The Art Room is also a specialist fine art framer that creates custom-made frames designed to creatively complement the artworks themselves. In addition to the works on the walls, there's also the Editions Boxes to browse, which contain unframed prints, drawings and photographs at 'entry level' prices.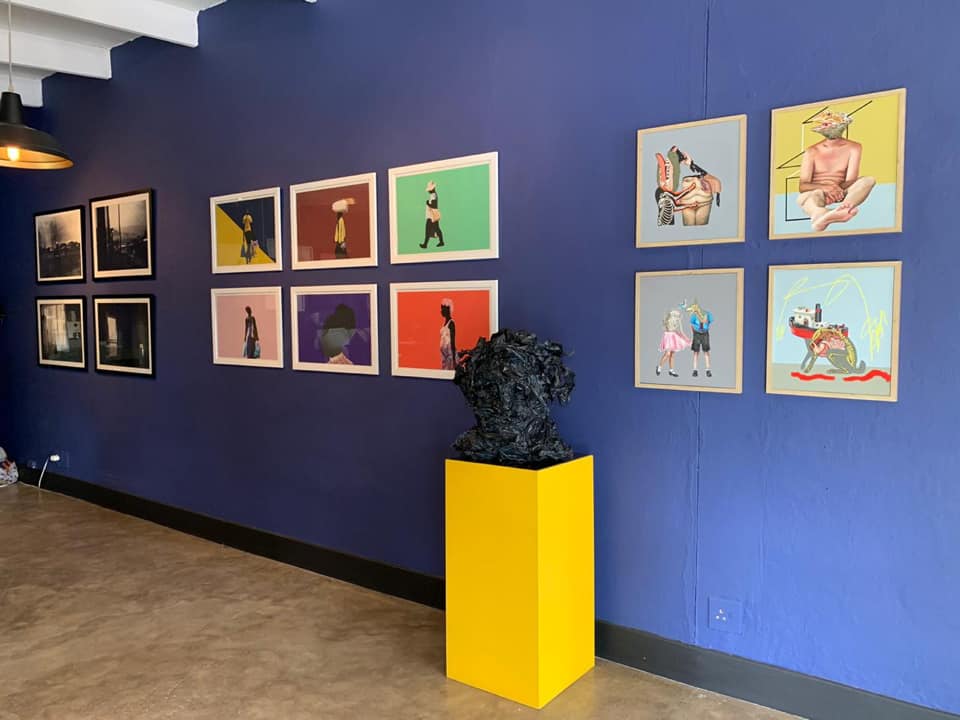 Gallery MOMO
Curator and gallery owner Monna Mokoena's contemporary gallery represents a number of local and international artists including diaspora artists. The gallery has a particularly strong reputation for showing works by artists from elsewhere on the African continent.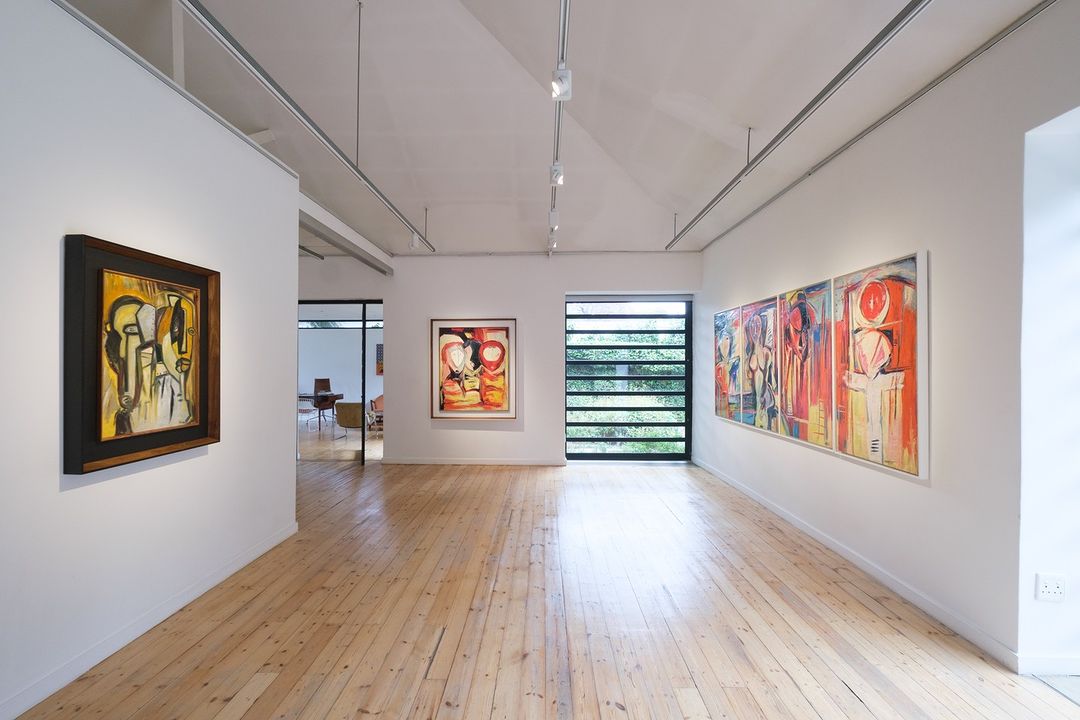 Guns & Rain
Guns & Rain is an innovative startup selling contemporary fine art online by established and emerging southern African artists underpinned by the values of fair, mindful and ethical trade. The gallery represents artists from across southern Africa including Namibia, Botswana, Zimbabwe and Mozambique and shares a space with Kalashnikovv Gallery's on 6th Street in Parkhurst, as well as participating in regular pop-up exhibitions.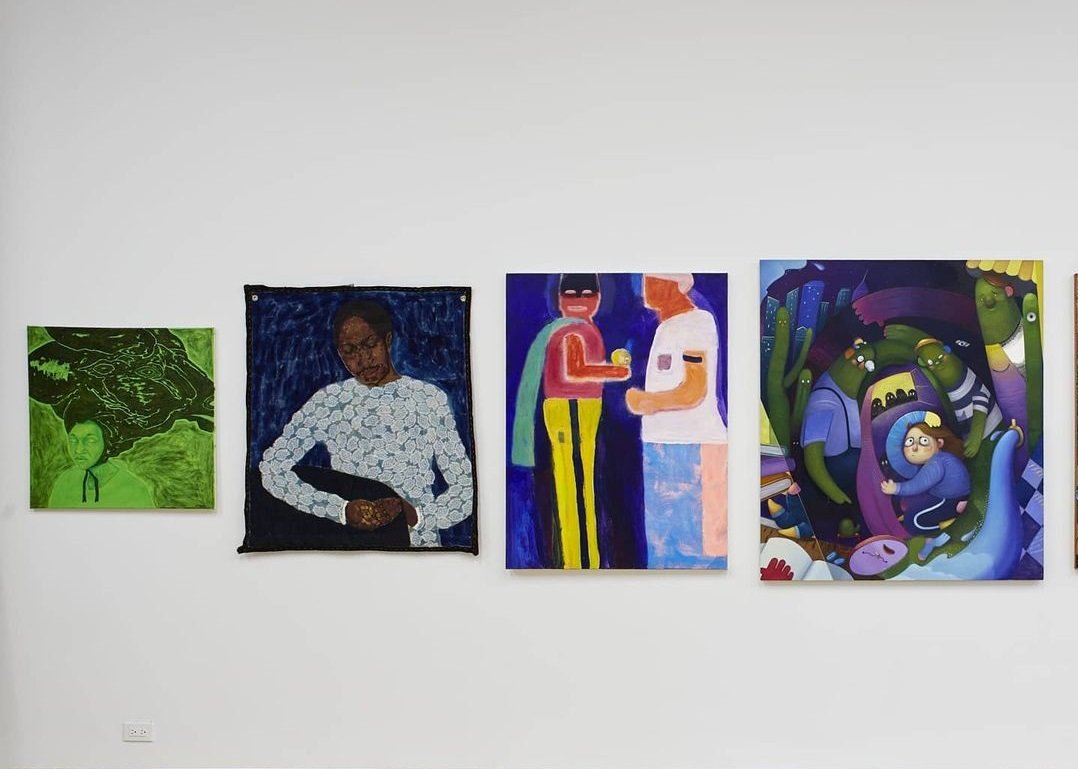 SMAC Gallery
Representing both emerging and established South African, African and international artists, SMAC Gallery is one of South Africa's most renowned contemporary art galleries with locations in Cape Town, Stellenbosch and Joburg. Their Parkhurst gallery opened on 4th Avenue in spring 2021, hosting memorable exhibitions by an exciting lineup of the gallery's stable of artists that include exciting local talent such as Frances Goodman and Jody Paulsen.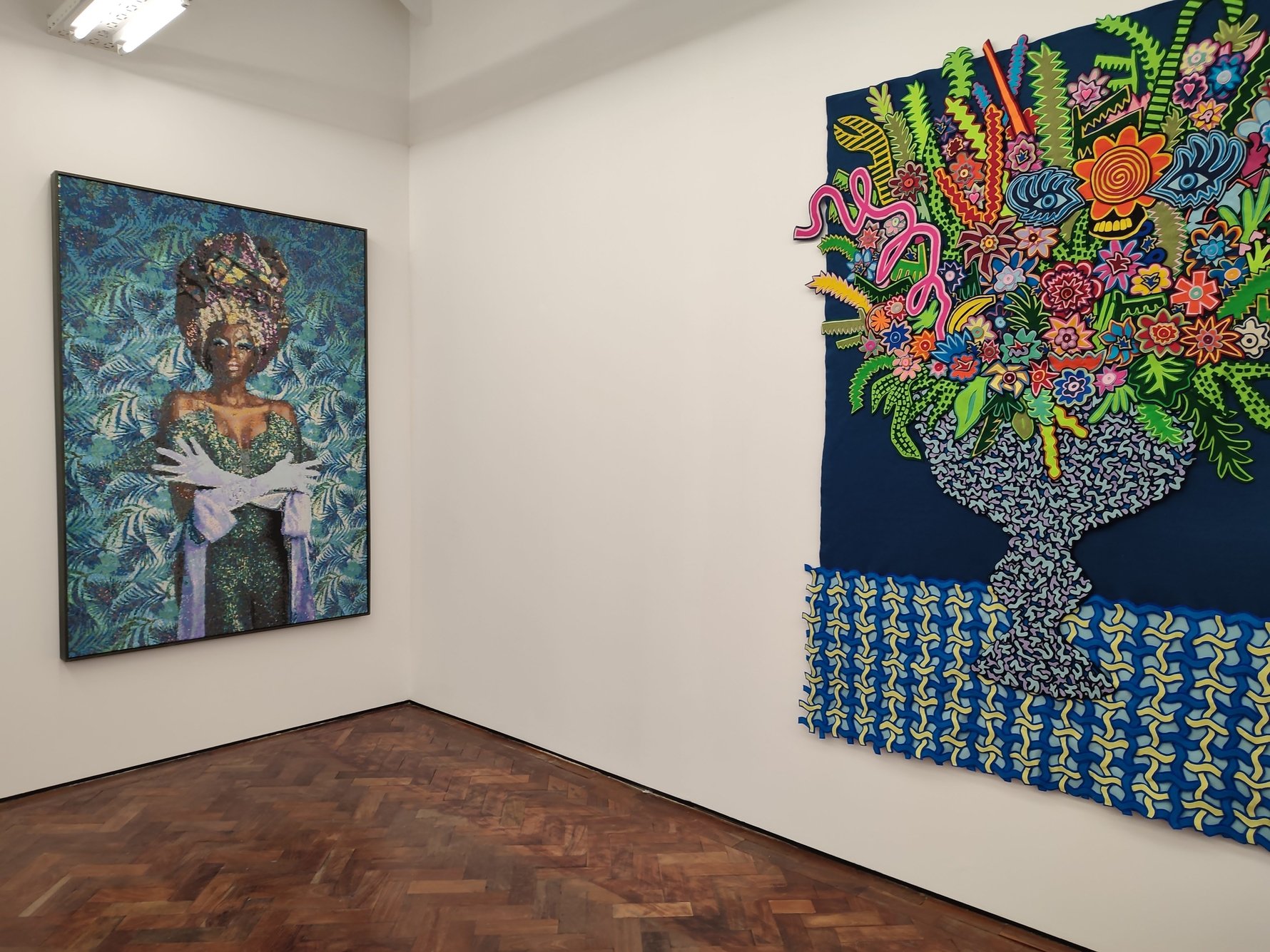 ​​​​​​Stevenson
Showcasing cutting-edge South African contemporary art and photography, Stevenson gallery is known for its provocative and thought-provoking contemporary exhibitions and installations by young South African artists. The gallery currently represents some of South Africa's most internationally successful contemporary artists including performance artist Steven Cohen and the multi-award-winning photographer Zanele Muholi whose work was recently featured in a solo exhibition at the Tate Modern in London.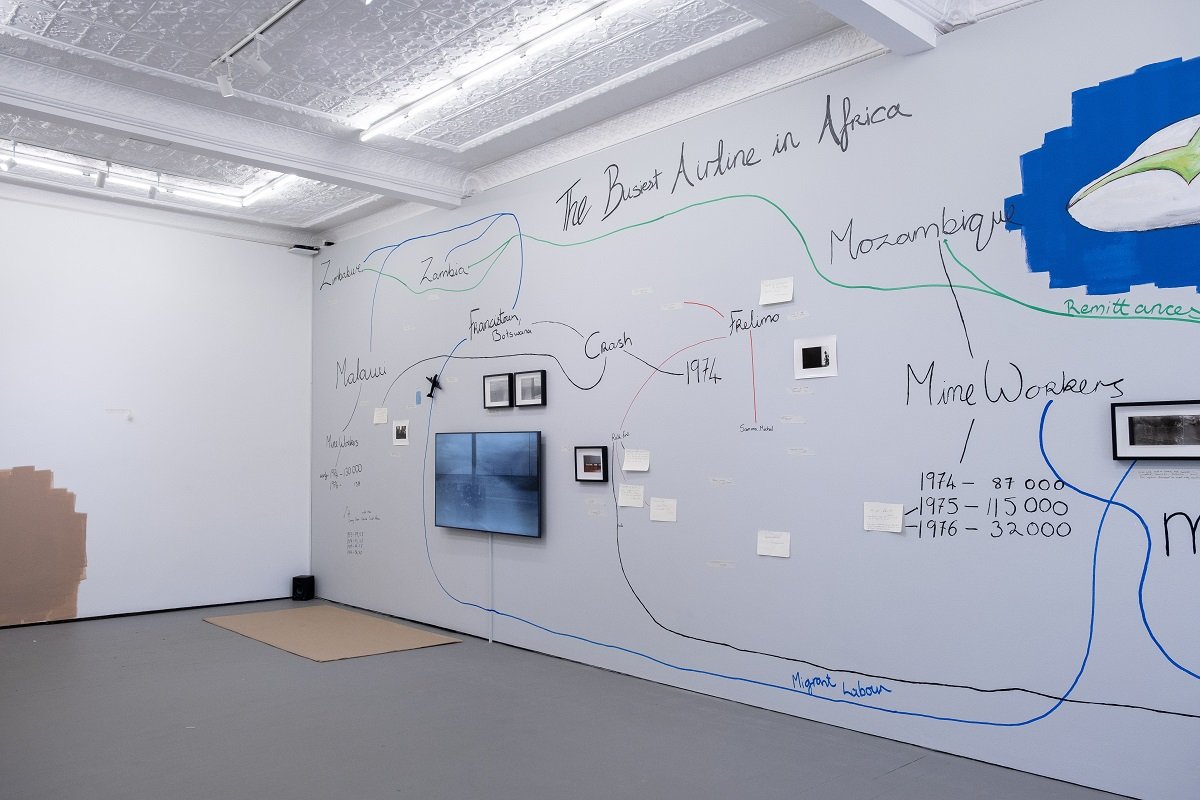 Ellis Park, Victoria Yards and Maboneng
The Centre for the Less Good Idea
Founded by world-renowned South African artist William Kentridge, The Centre for the Less Good Idea is one of Joburg's most exciting new cultural projects of recent years. The 'centre' is hosted at Kentridge's expansive artist studios in the Arts on Main building in Maboneng. A non-commercial collaborative space, the centre brings together artists, musicians, poets, dancers, actors and filmmakers who all work in the city of Joburg. The aim is to support experimental, collaborative and cross-disciplinary arts projects and give artists the breathing space to try out new things.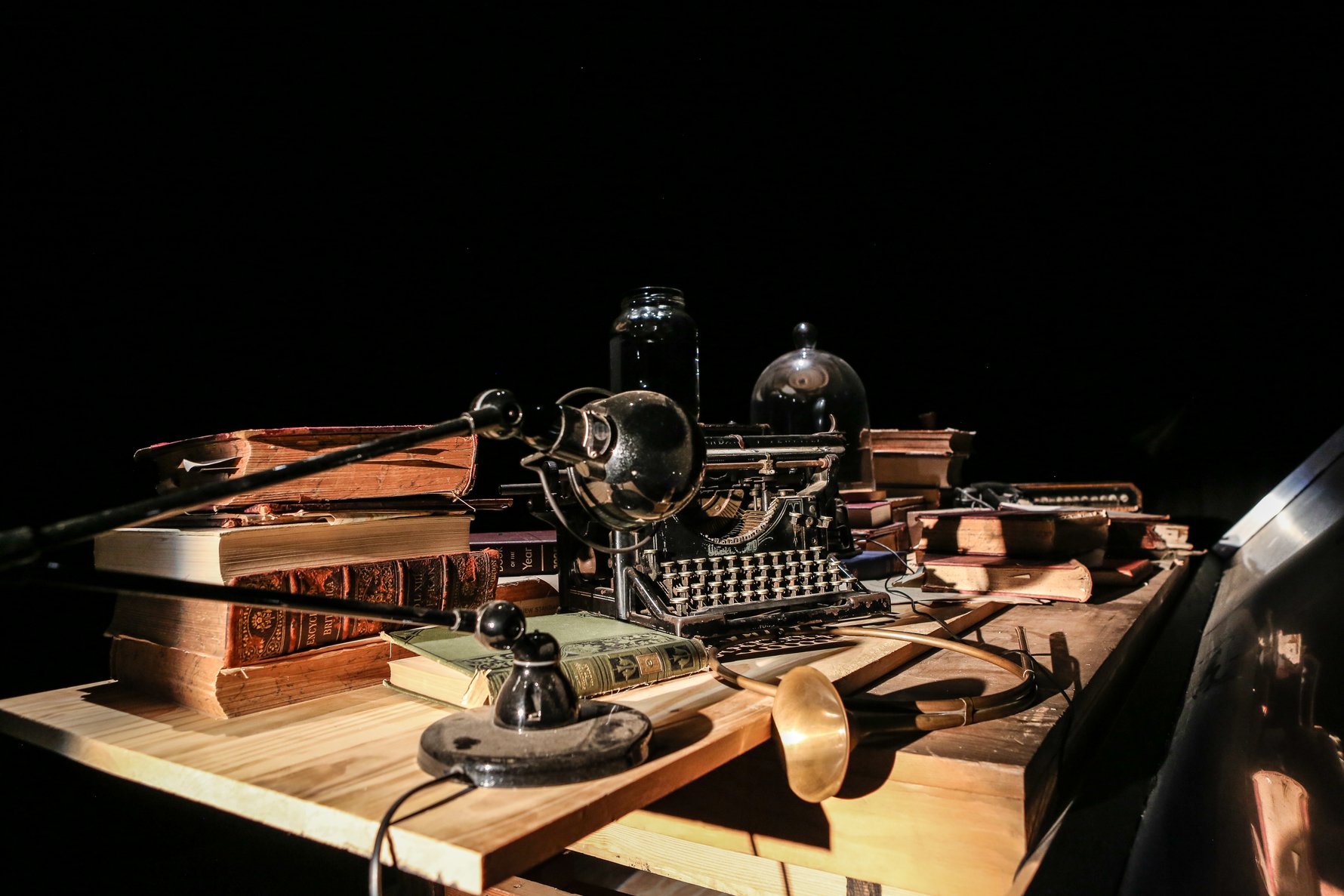 Gallery Fanon
Part of The Anthill cultural complex in Maboneng (formerly the MOAD building) this expansive contemporary art gallery in an old industrial building promotes the work of Joburg-based artists, particularly those living or working in the surrounding suburbs.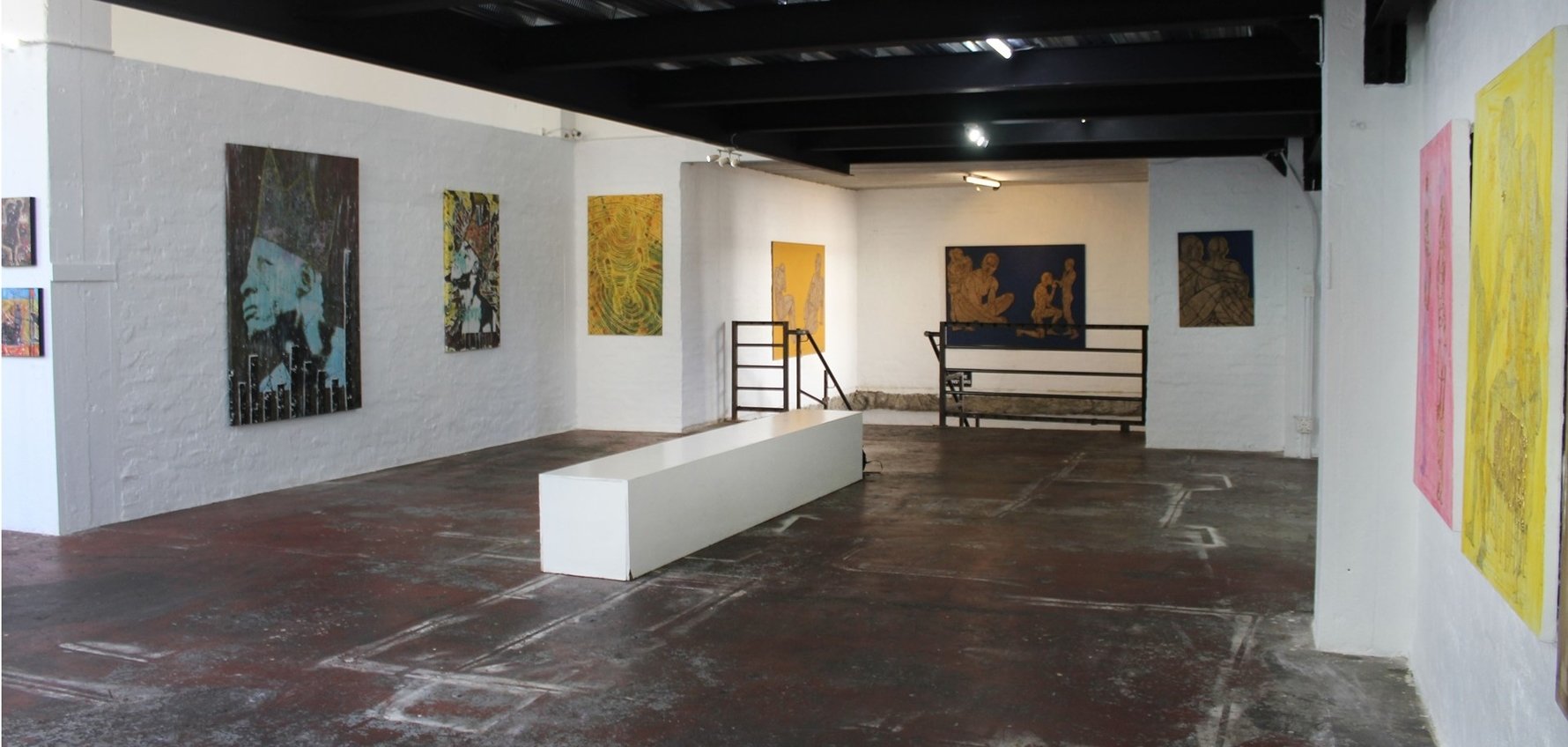 Living Artists Emporium
In a world of conformity and over-seriousness, the Living Artist Emporium in Ellis Park with its humorous and avant-garde approach to art is a refreshing antidote. The artist studios' Ellis Park headquarters is located in the clubhouse of the once-grand tennis club that played host to visiting champions the likes of Jimmy Connors and Billie Jean King. Today there's very little chalk dust, instead you'll find violent brushstrokes, art hanging sideways and lots of vivid colour filling the space. The focus is on supporting emerging artists on their journey towards becoming successful full-time artists, by providing space and materials to create their art, and a gallery to display and sell their works.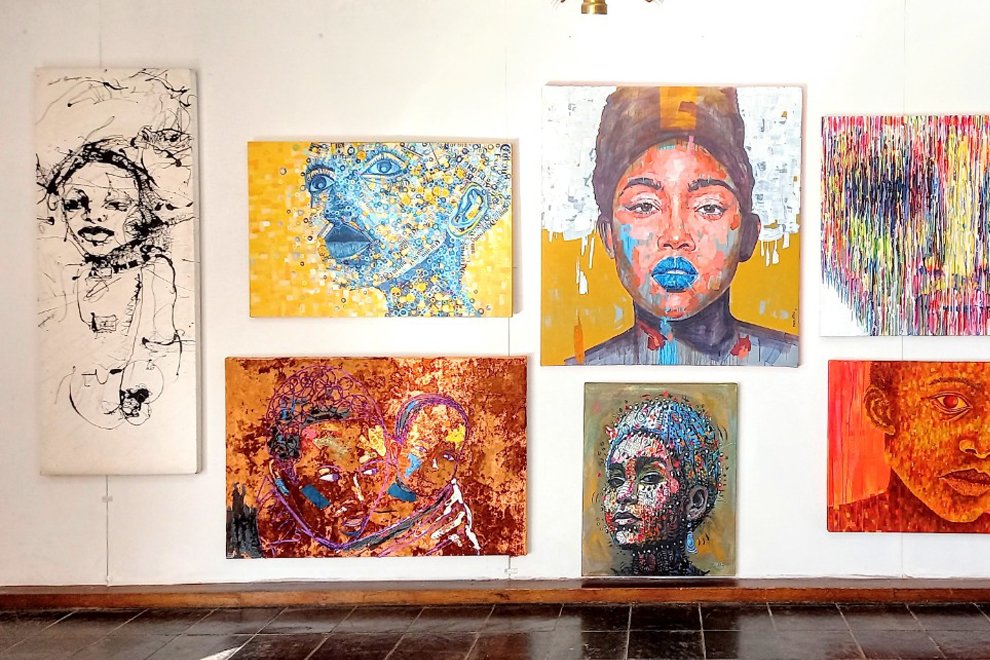 Victoria Yards
The sprawling 30,000m2 site Victoria Yards in the formerly downtrodden suburb of Lorentzville in eastern Joburg, is spectacular re-imagining of a once derelict industrial space. It now houses an ever-growing community of makers, artists and artisans, whose studios are all linked up by beautiful gardens. The atmosphere is friendly and open and when at work many of the artists will happily invite you in to see their work. There are also a number of places to pick up food and snacks include a small bar and pizzeria, coffee shop and bakery, fish and chip shop and craft gin distillery.
Braamfontein, Newtown and Joburg City Centre
August House
In a warren of studios, small and large, spread over several floors of an old Art Deco-era building, you'll find a community of emerging artists and more established names from across South African and beyond, living and working together, sometimes merely as neighbours and friends, and often as established art collectives too. August House can onlu be visited on their regular open days, dynamic and eclectic events that present an opportunity to dive right into the artistic process, and to buy art directly. As you wander around you'll invariably be invited in to pull up a pew inside an artist's studio, perhaps with a cup of wine, and engage with their inspirations.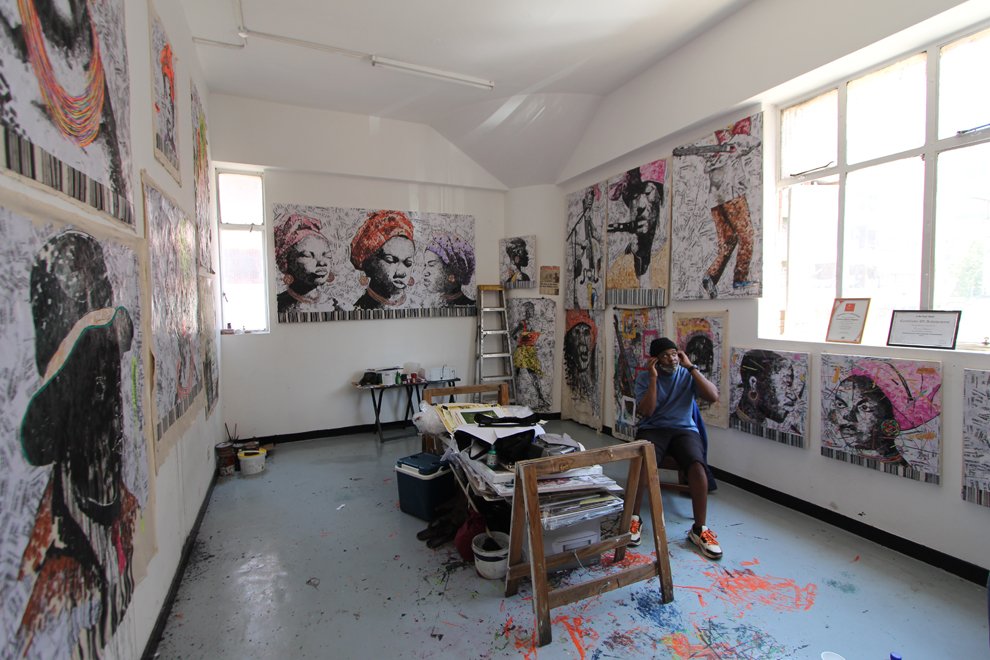 The Bag Factory
One of South Africa's first collective artists' studios, Bag Factory launched in 1991 in an old factory in colourful Fordsburg, on the edge of the inner-city. Since its inception the non-profit artist studio's aim has always been to provide a supportive infrastructure and inspiring space in which artists from an array of backgrounds can thrive. While the Bag Factory functions primarily as an artist studio collective, they also host regular open studio days and pop-up exhibitions that are well worth looking out for, as well as collaborative pop-up exhibitions with local galleries.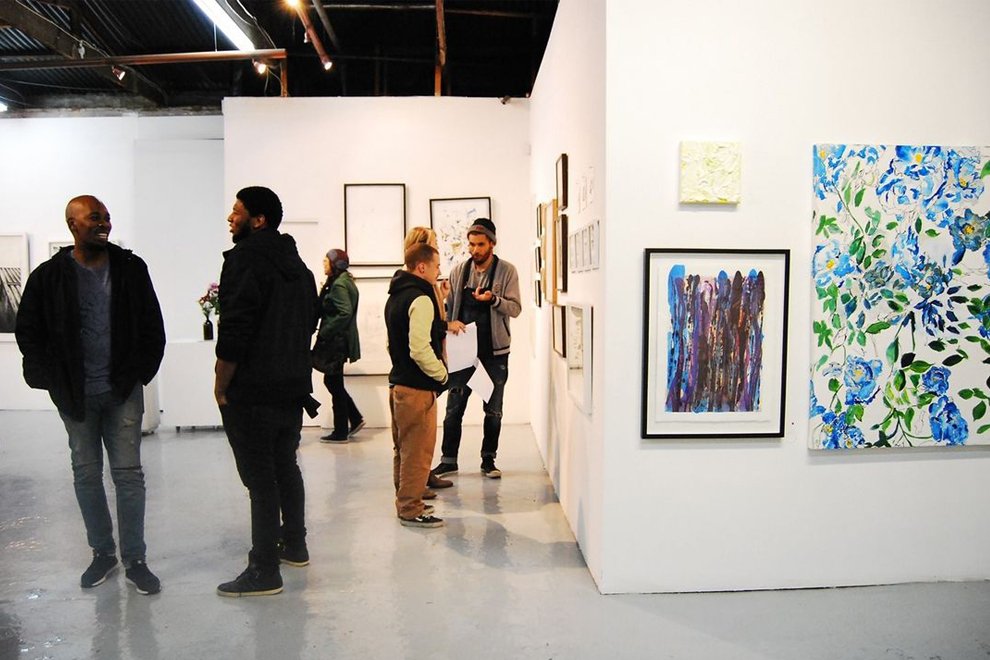 Johannesburg Art Gallery
The city's public art gallery (known as JAG) opened in 1915. Housed in an exceptional building designed by British architect Edward
Lutyens
, the collection includes 17th-Century Dutch paintings, 18th- and 19th-Century British and European art and a large collection of South African art from the 19th-Century until today. Only a fraction of the collection is ever on display at any one time and space in the grand halls is also given to present large scale temporary exhibitions of contemporary art. An important part of the city's heritage, in recent years the area around the gallery has suffered neglect. Although it still is a very worthwhile place to visit, just be mindful of your personal safety beyond the gallery walls.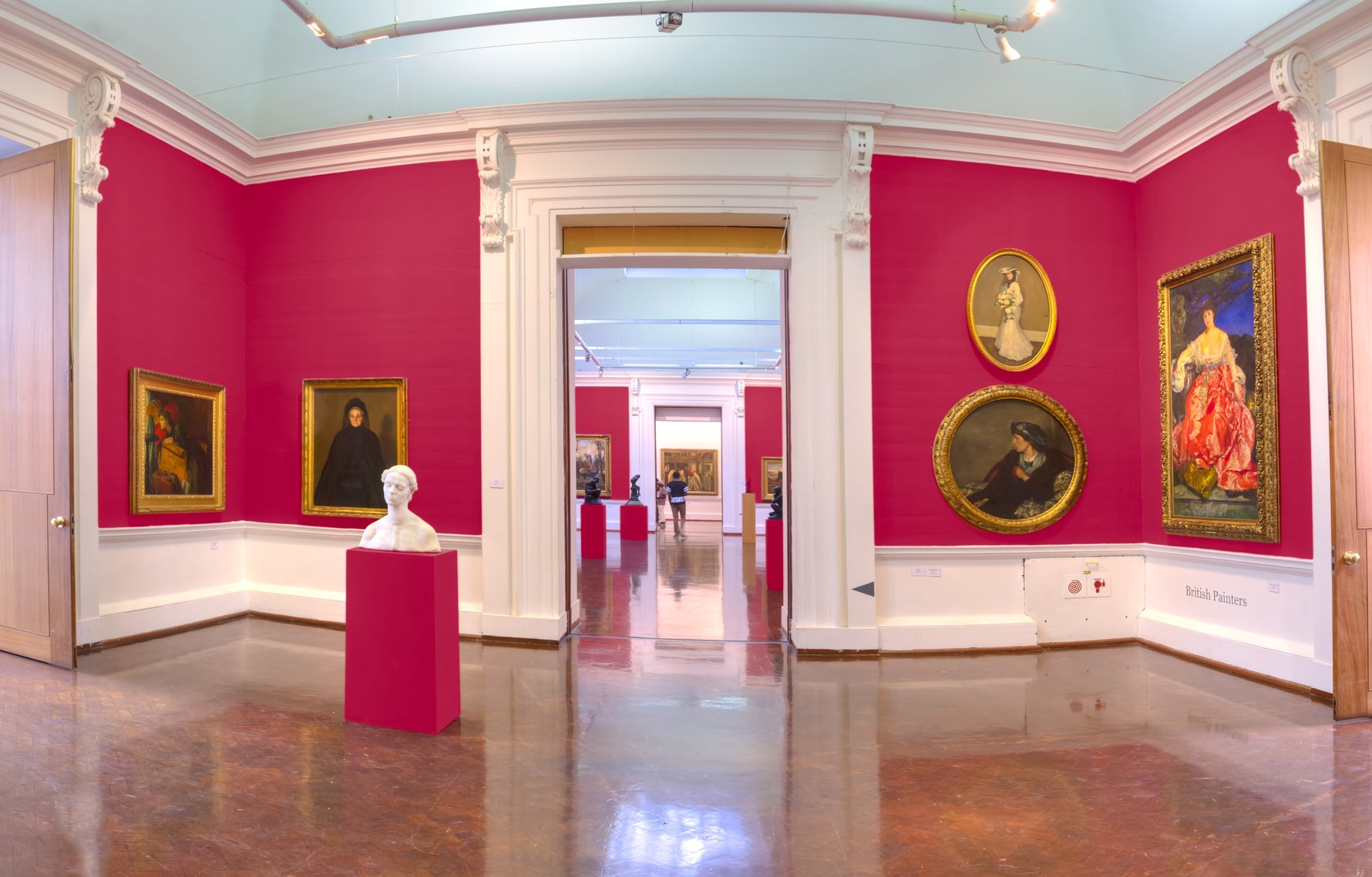 Kalashnikovv Gallery
An exciting and edgy gallery space in the heart of Braamfontein that showcases art from a range of disciplines, including street art, graffiti and digital art. This is a cutting-edge space for young and emerging artists where openings are happening parties that attract Braamfontein's coolest kids and where possible artists like to court controversy.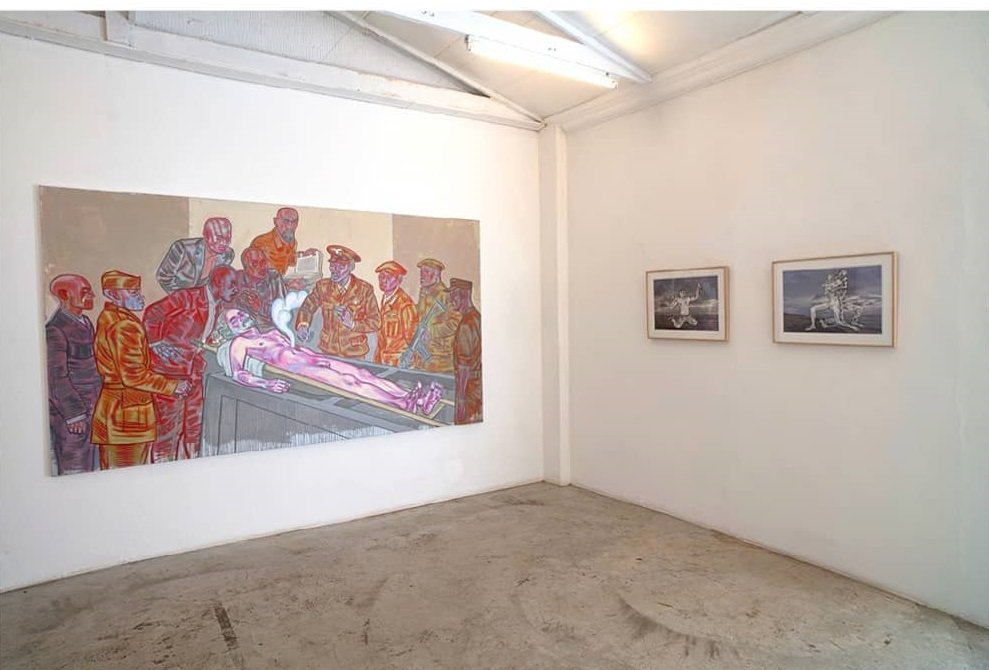 Market Photo Workshop
World-renowned photographer David Goldblatt founded the Market Photo Workshop in 1989. Today it is a leading photography school based in Newtown with its own small gallery. Specialising in social commentary work, the school offers support to photographers from disadvantaged backgrounds and counts famous photographers such as activist artist Zanele Muholi and World Press Photo winner Jodi Bieber, as alumni.
Standard Bank Art Gallery
This gallery owned by Standard Bank is situated opposite the bank's headquarters in the heart of historic Marshalltown. A broad range of work is showcased in a multi-disciplinary space, from a variety of respected artists; with a focus on, but not limited to, contemporary South African art. Unfortunately the gallery has yet to reopen to the public after Covid.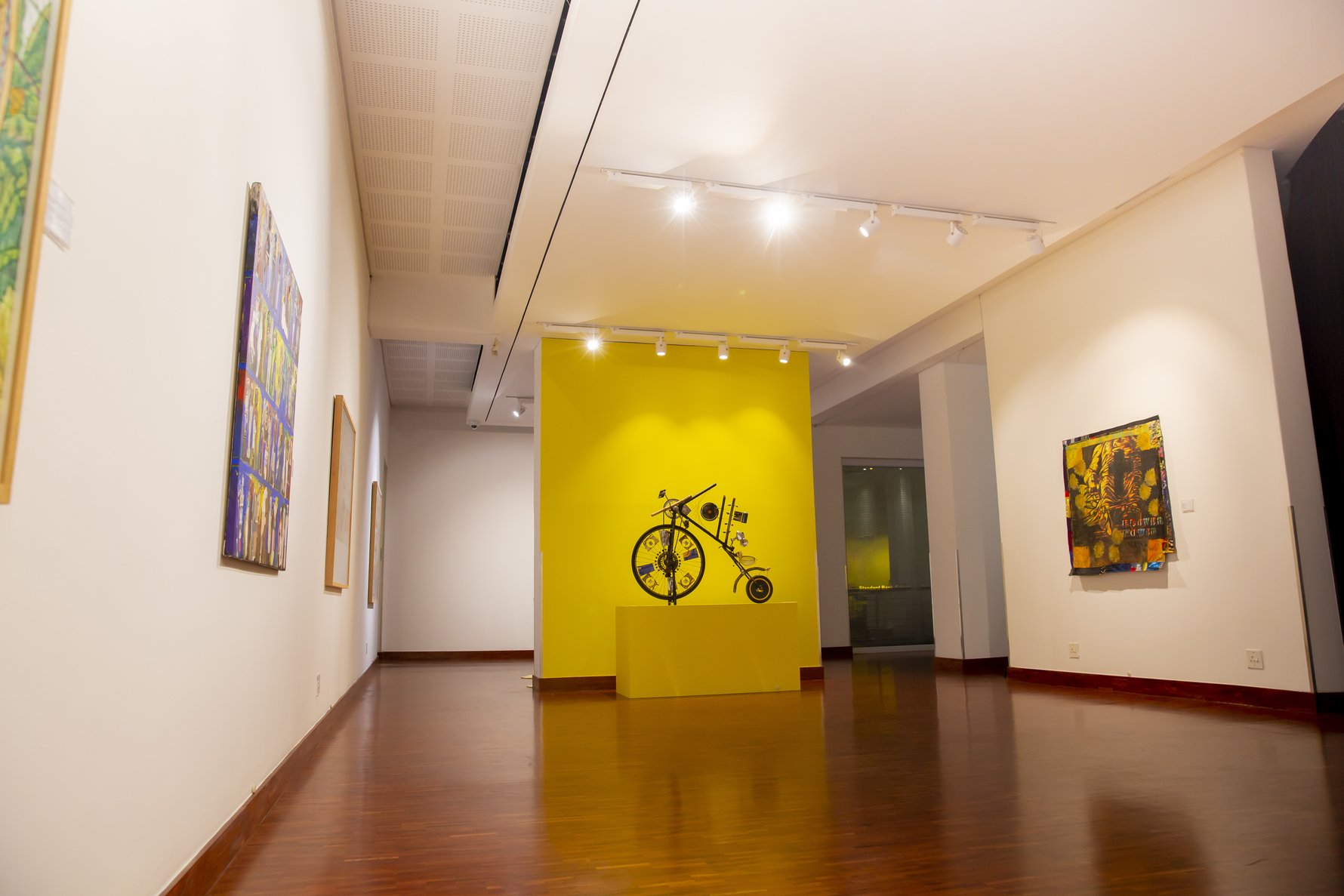 Wits Art Museum
This landmark museum is part of Wits University, although located outside campus walls in Braamfontein. Home to an extraordinary collection of African art, including contemporary and historical art from across the continent, WAM has a fantastic permanent collection of more than 12,000 items that are in constant rotation. They also have a regular programme of temporary exhibitions by visiting artists representing a broad array of styles and themes from historic paintings and watercolours, to contemporary photography, installation sculpture and traditional artworks from across Africa. The Museum also has an excellent value cafe serving light meals and refreshments.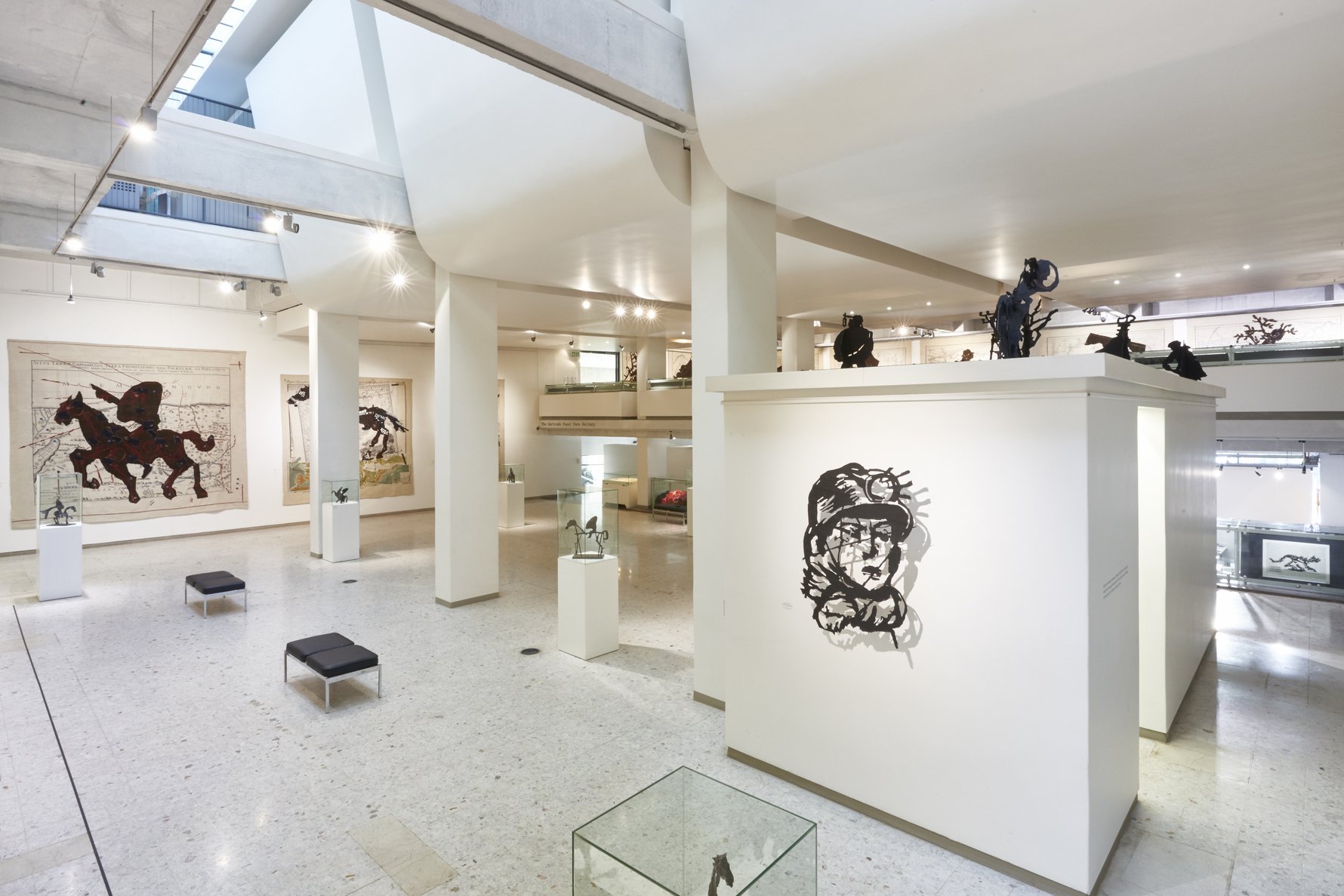 Elsewhere in Joburg
Artyli.com
Artyli.com is a hybrid contemporary art gallery with both a physical gallery space in Nelson Mandela Square hosting regular exhibitions, as well as an extensive online platform where you can also buy art directly and get it delivered. Creating new opportunities for African artists, they represent both emerging and mid-career artists, many of them based in Joburg.
Joburg Contemporary Art Foundation (JCAF)
Launched in 2020, the Joburg Contemporary Art Foundation (JCAF) is a groundbreaking not-for-profit contemporary art space. While the Foundation mounts exhibitions, it is not a museum or a  commercial gallery and there is no permanent art collection. You can also only visit by appointment and the experience is guided, making this a special art experience. The Foundation is an academic research institute and a platform for mounting incredible museum-quality exhibitions that showcase the work of contemporary artists from the Global South. The Foundation is housed in what was once a tram depot in Forest Town (near Four Seasons Hotel The Westcliff), whichhas been completely transformed into a soaring contemporary space boasting some of the best audio-visual technology in the city.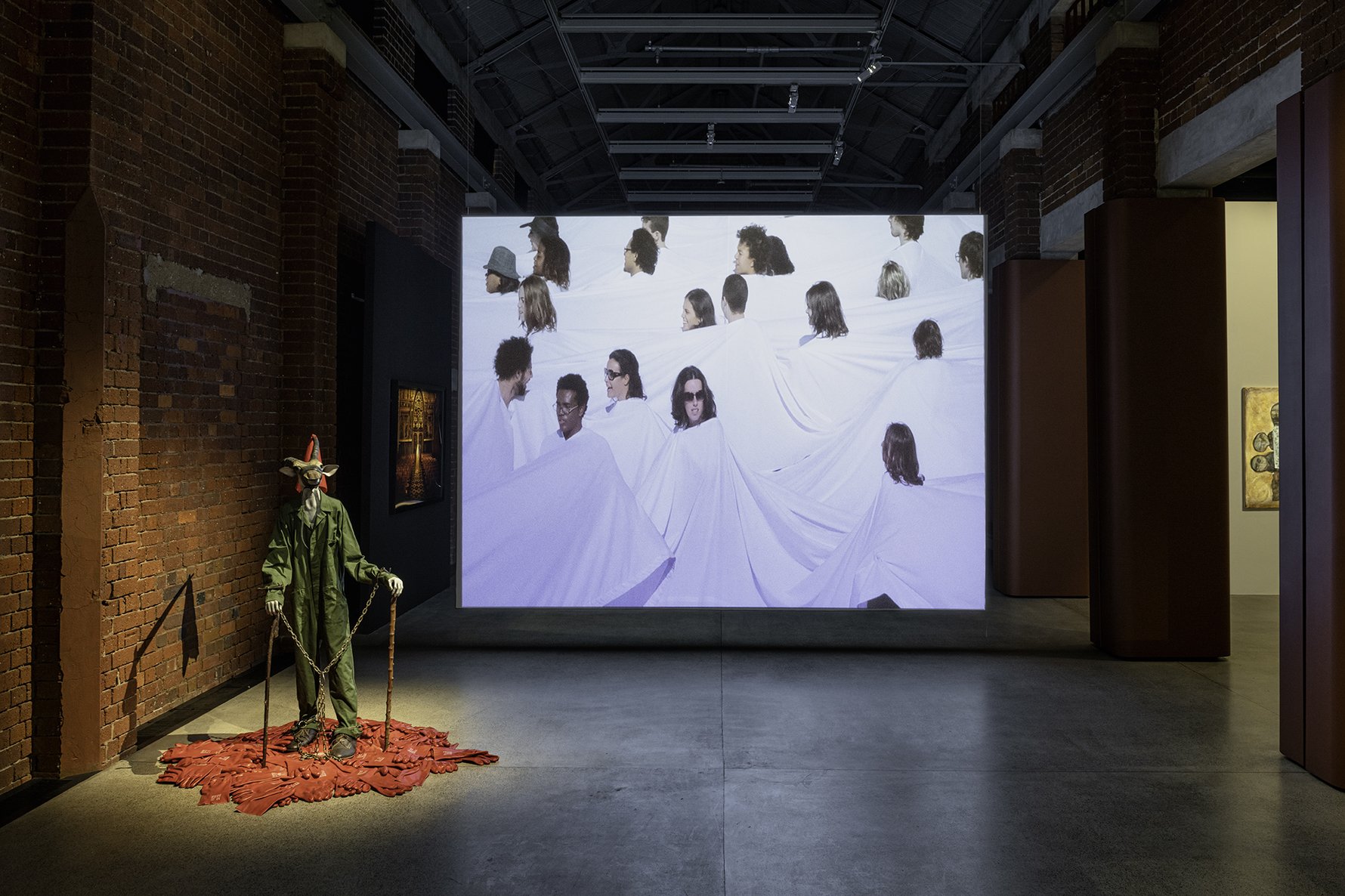 Lizamore & Associates
This fine art gallery and art consultancy based in suburban Fairland showcases contemporary art from emerging and established South African artists and has satellite exhibition spaces at the Firestation in Rosebank and at the RMB offices in Sandton Central.
The Melrose Gallery
An art gallery in Melrose Arch representing some of South Africa's most respected talents including Esther Mahlangu, Willie Bester and Christiaan Diedericks. There's a regular programme of interesting events including artist talks and performances and an outstanding sculpture collection. Look out for the annual sculpture ​fair every September organised by the gallery that takes over the streets of the entire Melrose Arch precinct. The gallery also has a satellite exhibition space inside The Diamond Walk designer shopping arcade in Sandton City.​​​​​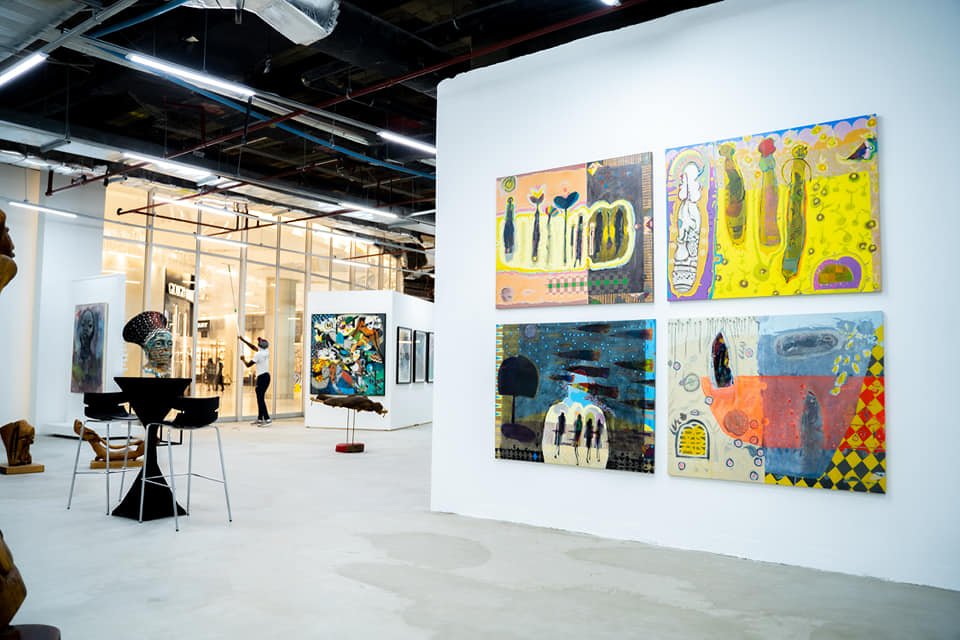 Strauss & Co Art Gallery
Whether you are looking to invest in a new artwork or are simply a devoted art admirer, a visit to top auction house Strauss & Co's expansive gallery is always an enlightening and uplifting experience. While Strauss's art sales are not exclusively dedicated to South African art, works by local names make up the bulk of a typical sale. From renowned older masters from the early and mid-20th Century such as JH Pierneef, Alexis Preller, Gerard Sekoto and Irma Stern to exciting contemporary names like William Kentridge, Nelson Makamo and Zanele Muholi, Strauss & Co's pre-auction exhibitions present an unmissable opportunity to learn more about South African art history, and to glimpse extraordinary artworks before they disappear into private collections.