When you feel like a home-cooked meal, made by someone else, or you just need to stock up on some pantry basics, skip the supermarket and support one of Joburg's many fantastic local delis. 

Here's a look at Joburg's many must-visit delicatessens.  Friendly and highly knowledgeable service and an excellent selection of farmhouse food products from across the country are the hallmark of this cafe and deli in Linden. The Cheese Gourmet is one of the few places in Joburg that can actually lay claim to the title of stocking only "artisanal products", including more than 140 cheese varieties, preserves and cured meats produced with care. The store owners Jo and Brian Dick are champions of Slow Food and you can even get freshly baked Banting - Paleo breads. 
Where: 77 7th St, Linden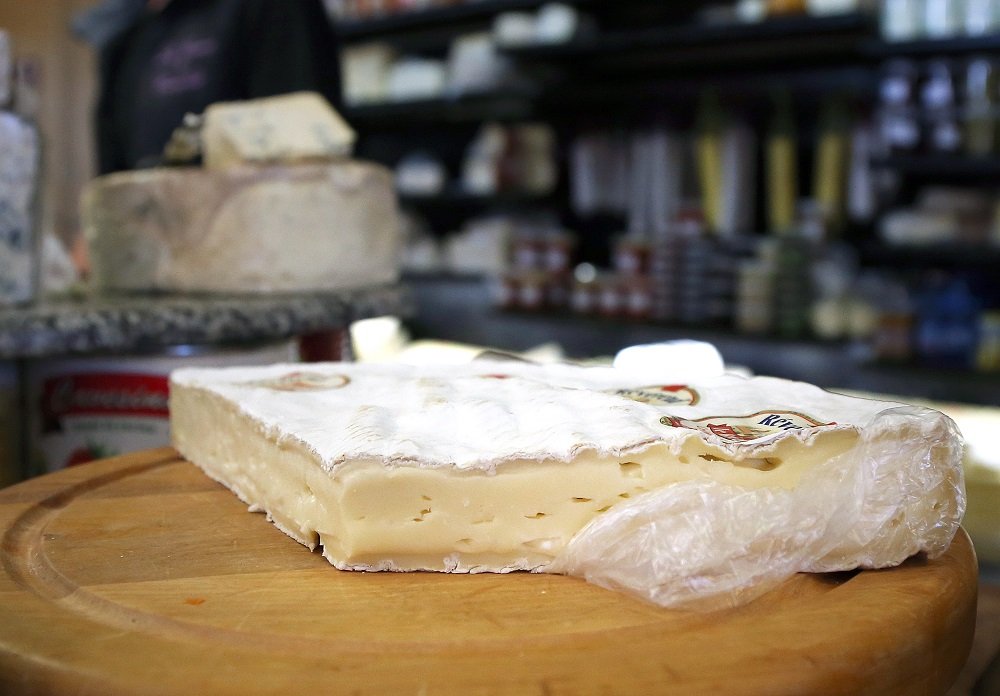 Combining the Italian words "crema" (cream) and "latte" (milk), Cremalat is a family-run restaurant, cheese shop, cheese factory, and deli in a nondescript office park in Edenvale. Founded by husband-and-wife team Claudio and Margaret Giustiziery more than 20 years ago, Cremalat specialises in Italian cheeses and you can also buy high-quality imported Italian foodstuffs like gourmet pasta, cured meats and salami, coffee and olive oil. After the bags have been filled take a peek through the glass window into the cheese factory and watch as the mouth-watering parmesan, gorgonzola and creamy mozzarella are produced and packaged. The cheese counter is beyond tempting - the creamy fior di latte mozzarella in particular is worth breaking your diet for.
Where: Greenhills Industrial Estate, Edenvale
The Corner Deli by Familia Pinto Products
A classic neighbourhood family-run Portuguese deli in leafy Modderfontein that is owned and run by the Pinto family. They make what many argue are the best pastéis de nata in the east. The deli also has a great cheese and bread selection, and there's a large range of Familia Pinto branded products on sale, including their famous sauces.
Where: 32 High St, Modderfontein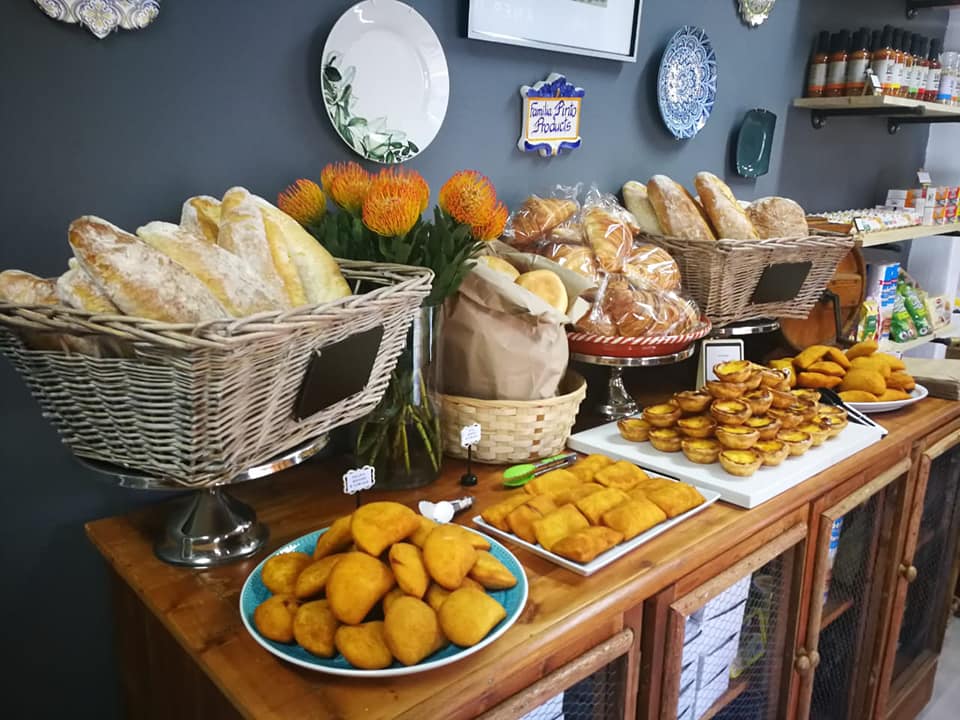 Global Cheese Company
Owned by the Neofitou family this Greek cheese factory also has a small deli where you can buy any Greek ingredient you could ever possibly need. There are loads of imported Greek foodstuffs as well as locally made Greek cheeses, olives, pickled vegetables, sweet treats and the like and a small cafe selling coffee and cakes. The Global Cheese Company doesn't only make Greek cheese like feta and halloumi, they also make a variety of other cheeses including gouda and gorgonzola.
Where: Greenhills Industrial Estate, Edenvale
Feigel's Kosher Deli
In business for five decades, Feigels is famous for its classic east European influenced staples like blintzes, rye bread, pickled herring, soups and the best bagels in town. You can also get 'snacks' to go like a beef on rye or a falafel in pita. Order ahead for the multi-course Shabbos special meal which feeds a family of four and changes weekly.
Where: There are branches in Glenhazel, Lyndhurst and at the BluBird Centre in Birnam.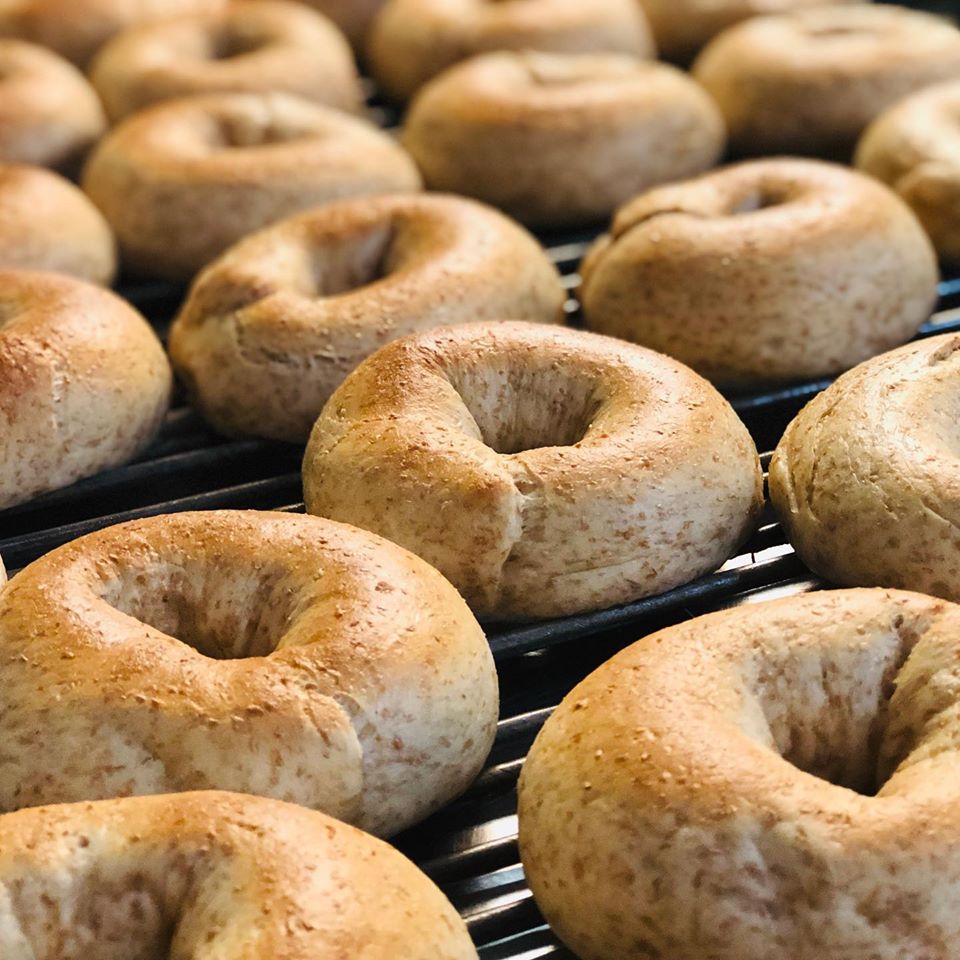 Consistently voted Johannesburg's best bakery and deli, Fournos has a great selection of cheeses, sauces, cold meats, fantastic breads and pastries as well as the most delicious rotisserie chicken and good coffee, all available to go.
Where: There are several branches in Joburg including at Dunkeld West Centre, BluBird Centre in Birnam, Bedfordview, Little Falls, Mall of the South and Southgate.
Frozen For You
Launched in 2018 by Karen Short, who is also the founder of local catering company By Word of Mouth, Frozen For Your has really come into its own during the pandemic and as well as a store in Morningside, you can also find their products on sale in Bryanston, Linkesfield, Dainfern and Parkview. Frozen For You is exactly as it sounds, specialising in a wide selection of healthy homemade meals such as pies, stews and curries, all frozen and packaged ready for you to heat up and eat at home. Find your nearest store online at frozenforyou.co.za.
Where: Morningside Shopping Centre, cnr Rivonia Rd and Outspan Rd, Morningside Quick to innovate in these most unsettling times for the restaurant industry, in May 2020 Birdhaven cafe Voodoo Lily relaunched as The Gourmet Grocer, a deli, bakery and cafe selling a wide selection of gourmet deli items such as sauces, spice mixes, olive oils, artisanal bread, coffee, tea, cookies and pies sourced from small local producers based in nearby suburbs. They also run a 'dark kitchen' which specialises in pizza and you can get coffee to go from the on-street coffee window. 
Where: 64 St Andrews St, Birdhaven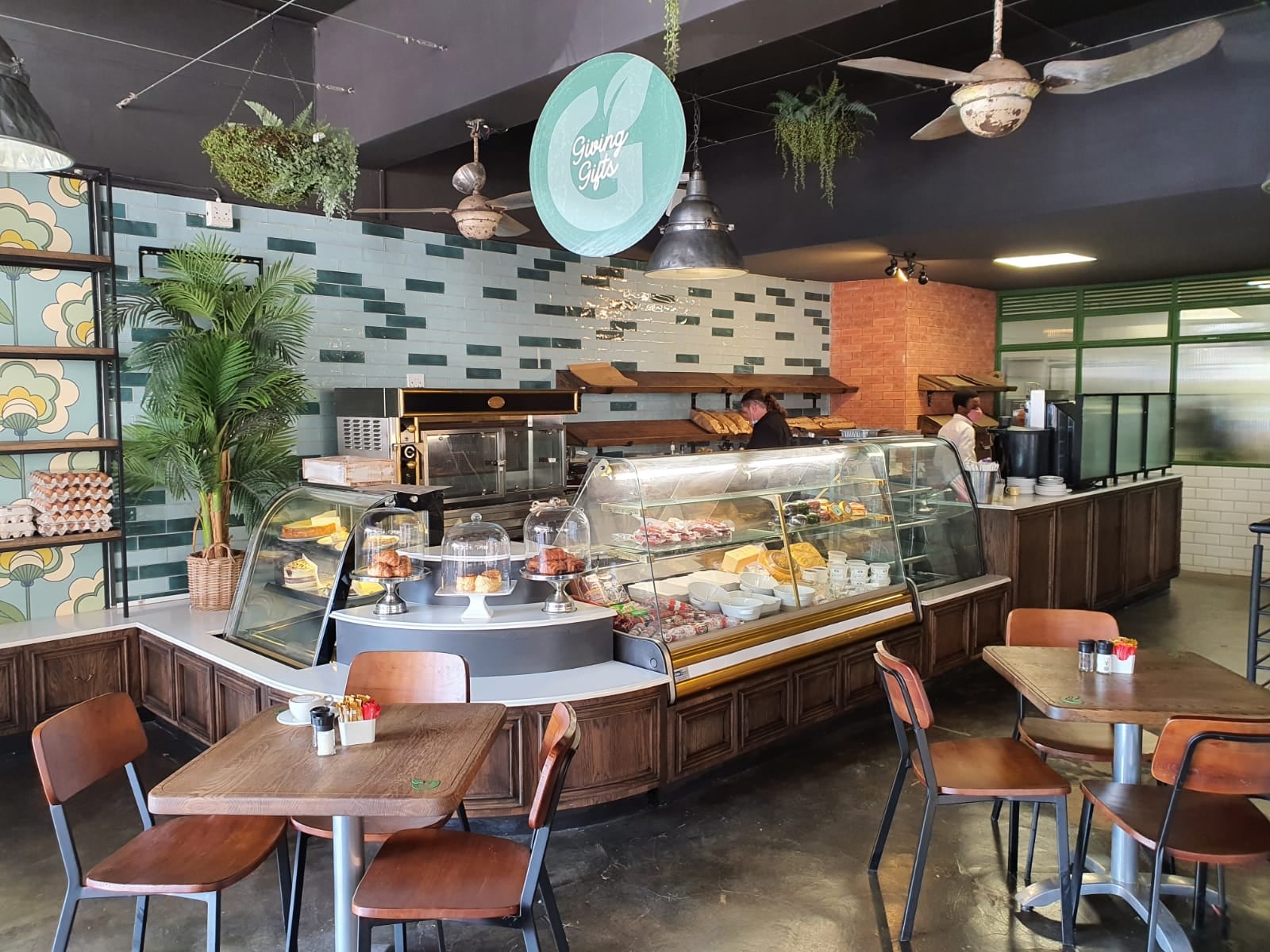 This established food wholesaler in a Modderfontein office park is not on any major city route but if you travel for Epicurean delights they have it all – including locally-made pestos, whole smoked salmons, French black cherries and exotic teas, as well as outstanding sushi. If there's anything you can't find in the store, owner Kirsten Jooste vows to source it for you from anywhere in the world. They also deliver too.
Where: Longmeadow North Business Park, Modderfontein. Cookbook author and chef Andrea Burgener's The Leopard + Kitchen + Larder + Can Do is a deli located in Richmond's Rand Steam shopping centre. You can also order food from The Leopard online at leopardfoodcompany.com to get delivered to your home or visit the deli to collect. Great for high quality locally produced ingredients that have a focus on sustainability as well as delicious heat-up or just go ahead and serve take-home meals that are so good you'll want to tell your family you made them yourself.
Where: Rand Steam Shopping, Richmond and Village Green Shopping Centre, Gleneagles Rd, Greenside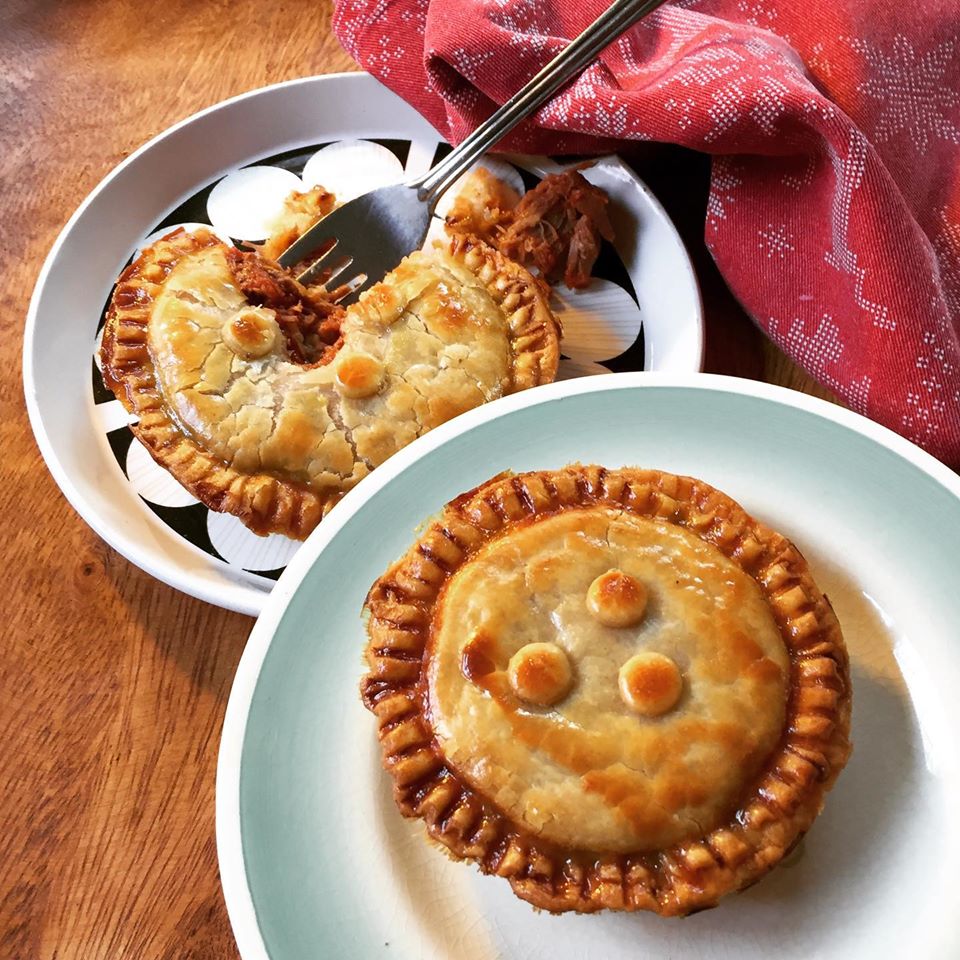 The Little Deli
The cutest little neighbourhood deli in the heart of Linden is owned by a husband and wife team who started out in the food business with a catering company Johnsons Catering before extending into specialising in making their own sausages and patisserie. Of course the next logical step was to open a store and now at The Little Deli you can buy their fantastic range of items made from scratch (and all strictly farm to fork) that include ready to heat pies, pasta sauces and homemade soups, stocks and broths. Visit their Linden store or shop online at thelittledeli.co.za.
Where: 47 4th Ave, Linden
Mastro Deli
Part of the local Mastrantonio group of Italian restaurants (their most famous branch is in the Illovo Square centre), this cafe and deli opened early 2021 and hit the ground running with an exciting and extensive selection of Italian foodstuffs. As well as the usual pantry staples, cheeses and charcuterie, there's a great range of heat-and-eat meals and the most divine homemade gelato. The store has a coffee bar inside and plenty of terrace seating.
Where: Albans Square, 357 Jan Smuts Ave, Craighall Park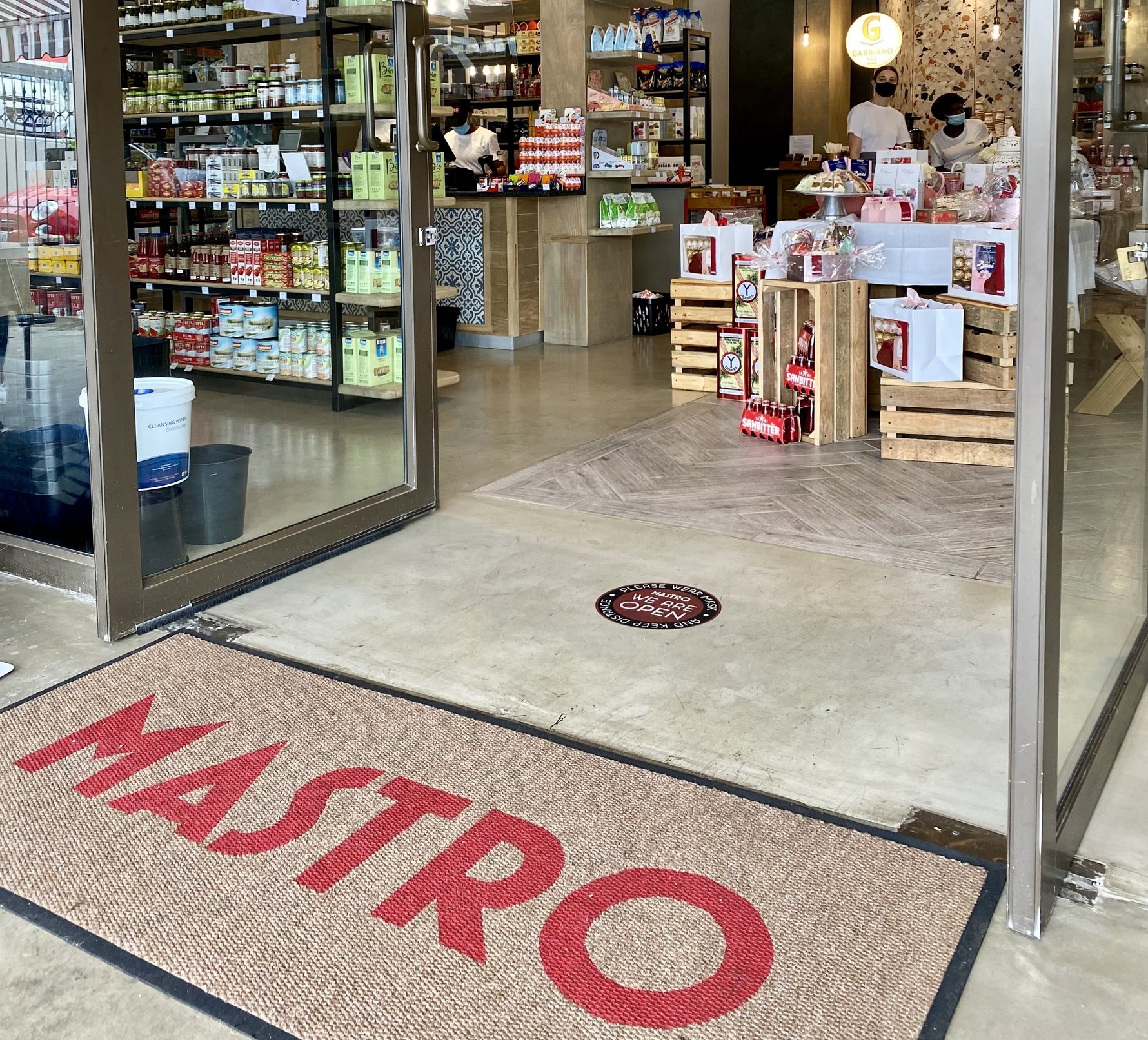 Meze Emporio
In the heart of Bedfordview's Greek community, this huge Greek deli was launched in 2000 by Taki Betsakos (who also owns the Meze Foods factory). In addition to the extensive deli there is also an adjoining restaurant with outdoor seating where you can enjoy traditional dishes made from family recipes, and for deliveries there's an online shop.
Where: 17 Chaucer Ave, Senderwood
My Deli
This super pretty little spot in the new Delta Heights building in Blairgowrie (near Delta Central) serves up great coffee (the accompanying crunchies are the bomb), fresh sandwiches and plenty of tasty goods to take home. Just around the corner you'll also find Fresh Earth which specialises in organic fruit and vegetables and speciality health foods.
Where: Delta Heights, 94 Conrad Dr, Blairgowrie
Pastelaria Princesa 
This double-storey Portuguese bakery and cafe is famous for its super authentic custard tarts and crispy fresh prego rolls. They also stock a lot of other Portuguese essentials like fiery homemade peri peri sauce, chorizo and olives as well as great cakes.
Where: 146 Queen St, Kensington The Italian restaurant at Craighall's The Colony Centre has an excellent deli packed with Italian deli goods as well as patisserie, freshly baked bread and homemade frozen meals to enjoy at home. They also offer delivery in the neighbourhood and have a very easy-to-navigate online store. Read our review of the new look Pronto here.
Where: The Colony Shopping Centre, 345 Jan Smuts Ave, Craighall Park.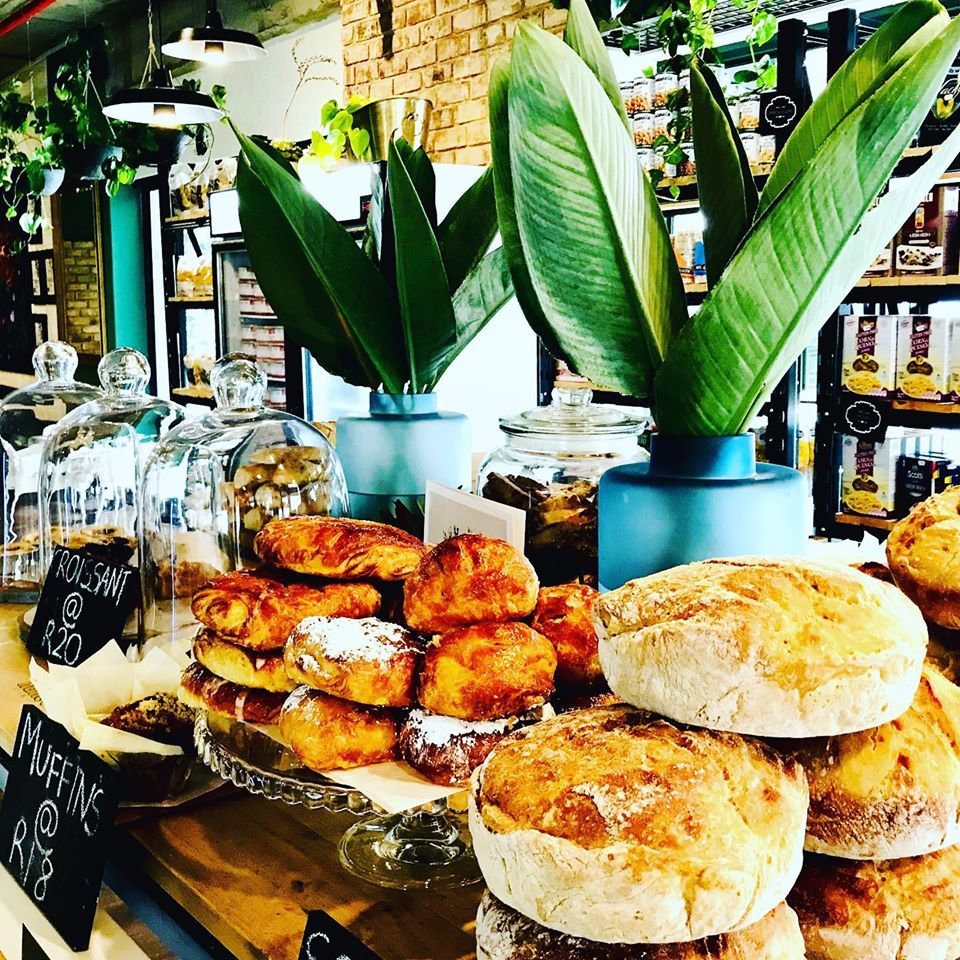 Rio D'Ouro
Rio D'Ouro is a fishmonger, butchery and deli located in Rosettenville, South Joburg. This area of the city has long been associated with Joburg's large Portuguese community and it is here that the world-beating grilled chicken chain Nandos had its first store. A family business that has been trading since 1971, at Rio D'Ouro you can find everything you need to make the perfect Portuguese dinner at home such as prawns, linefish, calamari, classic smoked and spice charcuterie like chourico and perzunto, the freshest Portuguese bread and pastries as well as deli items such as pasta, rice, imported biscuits and wines.
Where: 155 Main St, Kenilworth
The Refillery
This 'plant-friendly' grocers is a 'weigh and pay' plastic-free shop selling a wide range of cereals, grains, pulses, pasta, rice, teas and coffees as well as fancy 'superfoods' like chia seeds and baobab powder. You can also order online at therefillery.co.za.
Where: Find them Morningside Shopping Centre, Hyde Park Corner and Cedar Square in Fourways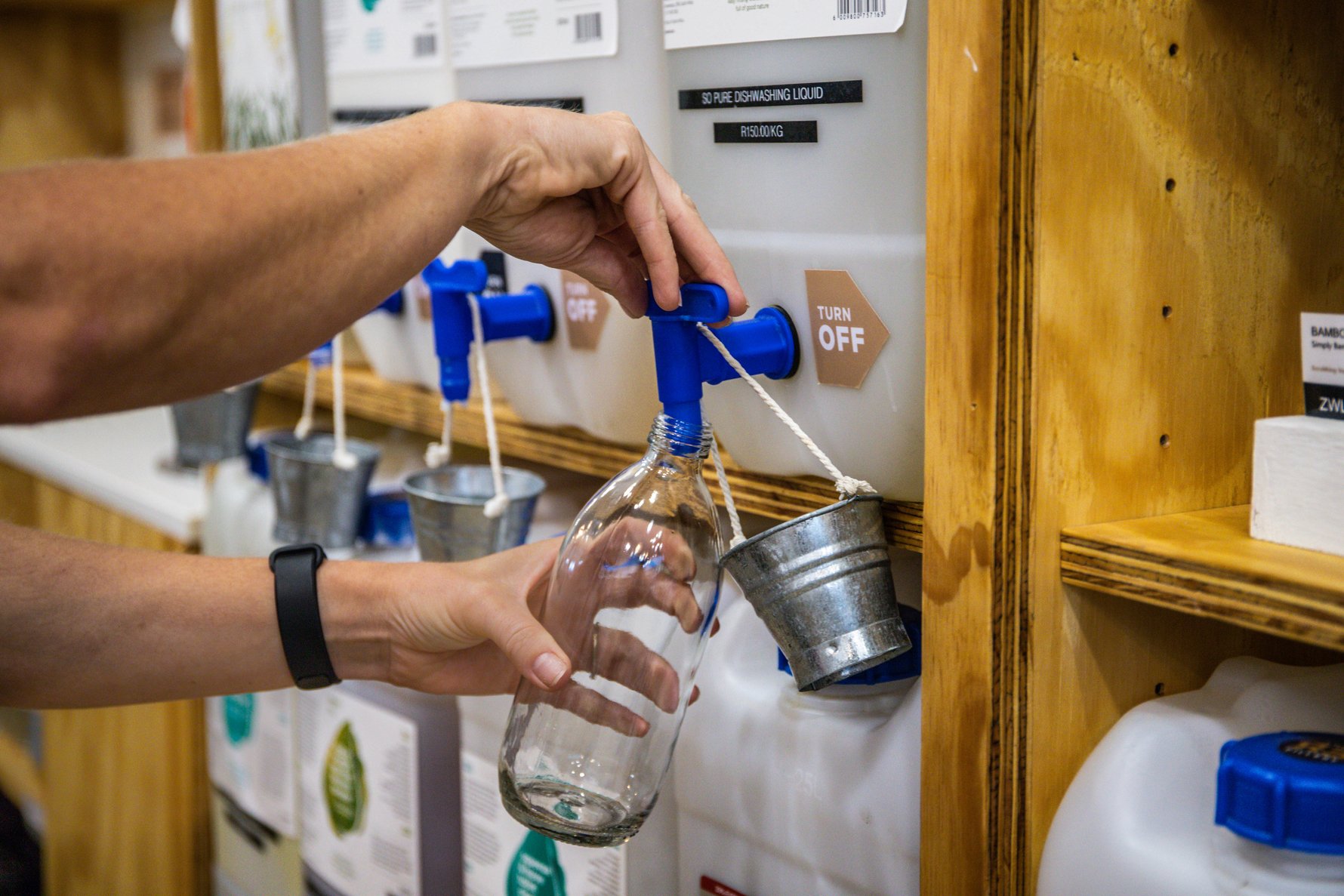 A Melville institution, Service Station Cafe at the Bamboo Centre also has a great collection of homemade ready meals. You can drop by the cafe to buy your meals in person or arrange for delivery. Ideal for family meals at home, the deli menu includes homemade pies, lasagne, curries, soups, savoury tarts and some amazing patisserie.
Where: Bamboo Centre, cnr 9th St and Rustenburg Rd, Melville For authenticity it doesn't get better than the Italian Club, the heart of eastern Joburg's sizeable Italian community in Bedfordview and Edenvale. In addition to making excellent wood-fired pizzas for takeaway and delivery at the SetteBello restaurant, the club's deli Rocco also sells a wide range of Italian pantry staples as well as tasty meals to heat and eat at home. The deli is run by owner Eliseo Ceresa and his right-hand man Luigi Steffenini, who previously ran the famous Italian Delicatessen in Kensington. 
Where: The Italian Club, 7 Marais Rd, Bedfordview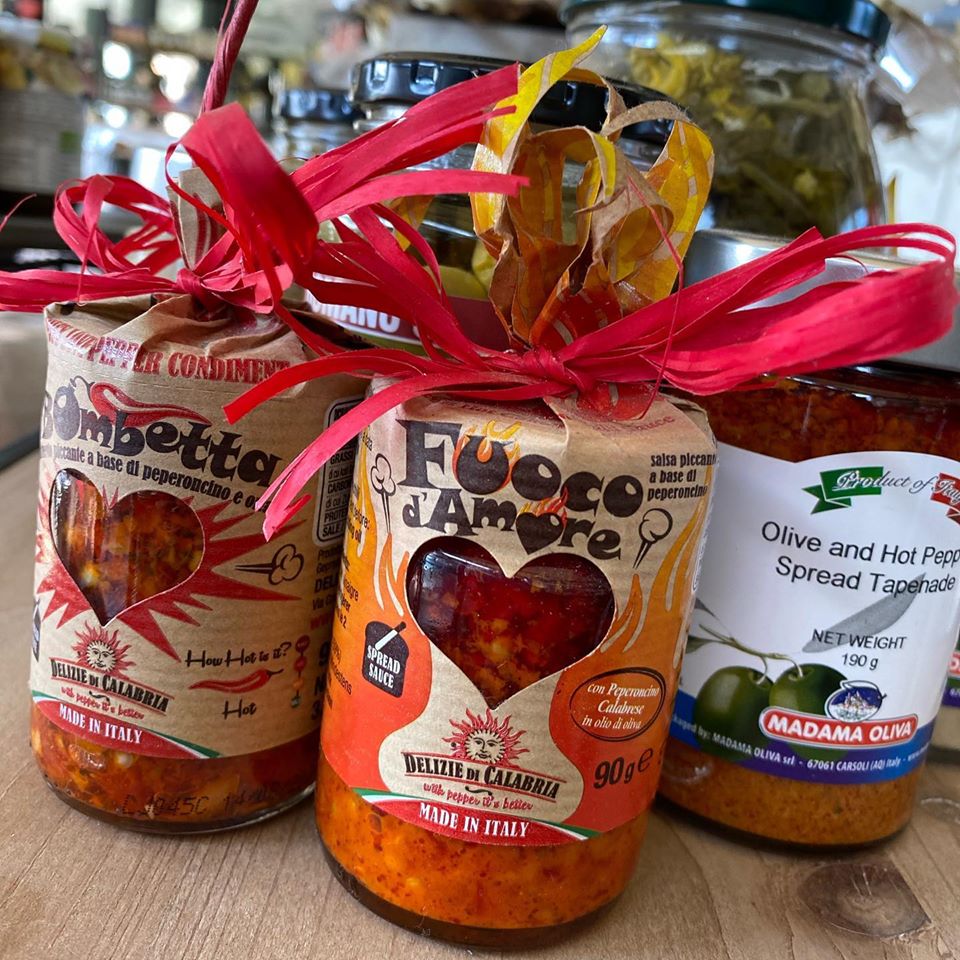 This Italian food emporium has a superb range of pastas, cheeses and olive oils. Super Sconto was once the heart of Joburg's Little Italy in Orange Grove. While the Italian community is no longer centred around this area the store remains a go-to destination. Stray upstairs for a panini and espresso. Hot lunches are served from Tue to Fri, and Mon to Sat there's fresh homemade pizza.
Where: 169 Louis Botha Ave, Orange Grove The expansive deli that adjoins this cosy family-run Italian restaurant is a wonderland of difficult to find Italian ingredients and outstanding meats and cheeses. Their ready-made meals such as lasagne, Tortellino's signature melanzane and the famous Spinach Malfatti (dumplings of ricotta cheese and spinach) have long been a favourite with the well-to-do residents of neighbouring Houghton and if you are celebrating a special occasion they have a super selection of sweet treats. 
Where: Oaklands Shopping Centre, cnr Pretoria St and Victoria St, Oaklands