Joburg loves coffee, and this city is a coffee capital with new independent coffee shops and roasters popping up all the time. To keep you up to speed with where to get your caffeine fix, every month our coffee columnist Rachel Leigh Dzenga, of the popular @jozicoffeespots Instagram account, shares her latest pick of spots you should know. 

This month she went in search of where to find great coffee and top-class pastries.
Sweet Tea and Chickadee, Emmarentia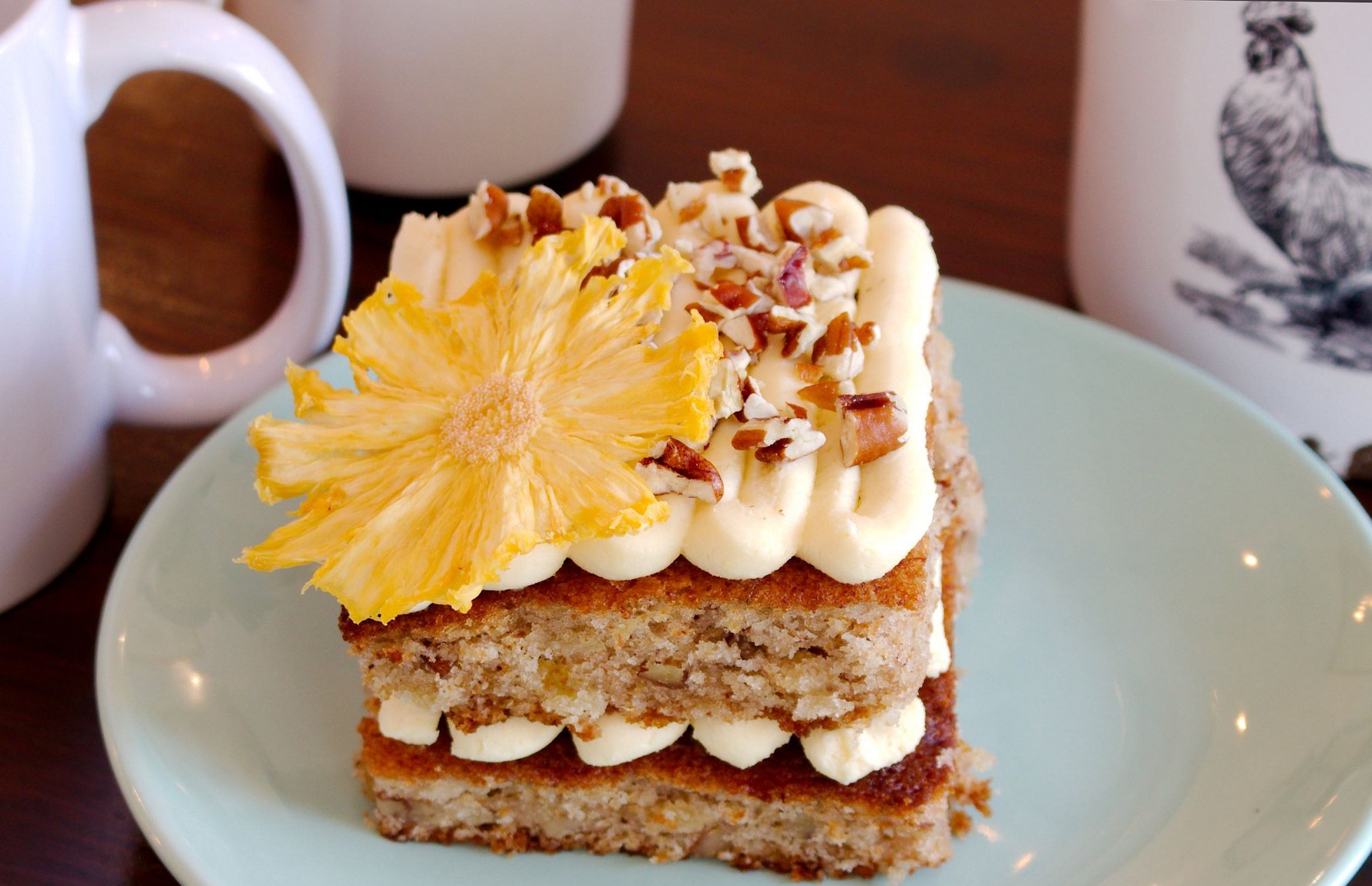 Sweet Tea and Chickadee is a delightful Southern American-style bakery and café tucked away in Emmarentia, a short walk from the entrance to the Johannesburg Botanical Gardens. They serve a full Southern-style menu, with All-American classics like 'biscuits' (a kind of savoury scone), grits, cornbread, smores, key lime pie, hummingbird cake, and a famous pumpkin pie. What makes this cosy place so charming is their attention to detail and incredible hospitality. South African owner Natasha and her American husband Jason are hands-on and full of warmth, and passion for what they do. A must-visit for a unique and authentic taste of the American deep south.
What to order: Our go-to order is a French press coffee and their famous pumpkin pie or the hummingbird cake.
Where: 3 Levubu Road, Emmarentia
Galata Bakery, Greenside and Braamfontein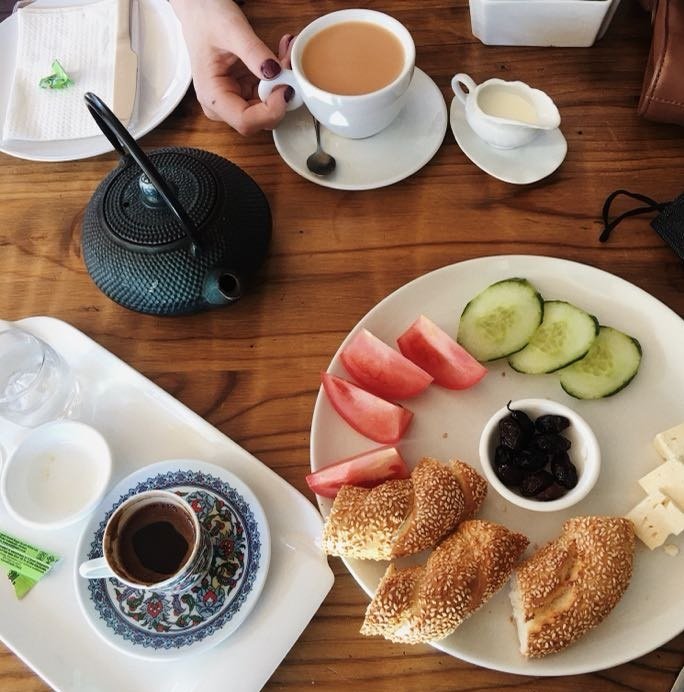 Galata Bakery is a family-run Turkish bakery and restaurant that serves a variety of authentic Turkish delicacies and delicious traditional Turkish coffee. Whether you're in the mood for a traditional Turkish breakfast with freshly baked simit (a traditional ring-shaped bread), or just a slice of pistachio baklava with some strong coffee, this halaal-friendly bakery has something for you, all served up in a warm and friendly environment.
What to order: We'd recommend trying a Turkish coffee, and enjoying the traditional breakfast with freshly baked simit.  
Where: 131 Greenway Rd, Greenside​​​​​
L'atelier Bakery, Rosebank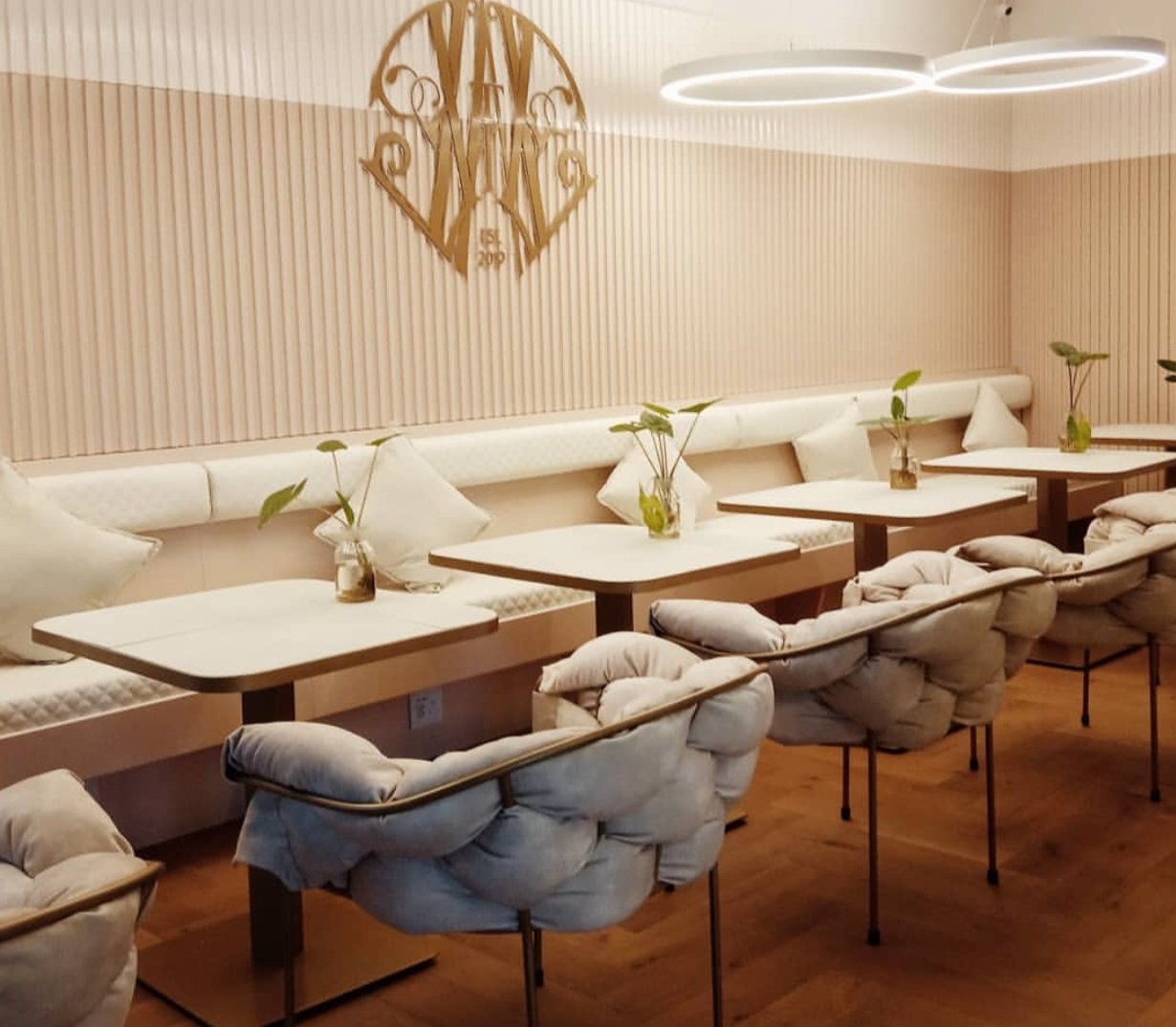 L'atelier Bakery in the Trumpet building on Keyes Art Mile is an intimate French patisserie for when you are craving a taste of Paris. The space is minimalist but luxurious with plush seating and halo-shaped light fittings illuminating the tables, and lots of gentle cloud motifs. L'atelier's French patisserie is phenomenal (even the Four Seasons Hotel The Westcliff sources from here) and they offer a variety of freshly made pastries, as well as handcrafted cakes for special occasions. A dreamy spot for a high tea (offered on a pre-booked basis), you won't regret taking some time out here.
What to order: Definitely a caffe latte and one of their famous buttery croissants!
Where: Keyes Art Mile, 19 Keyes Avenue, Rosebank 
Proud Mary, Rosebank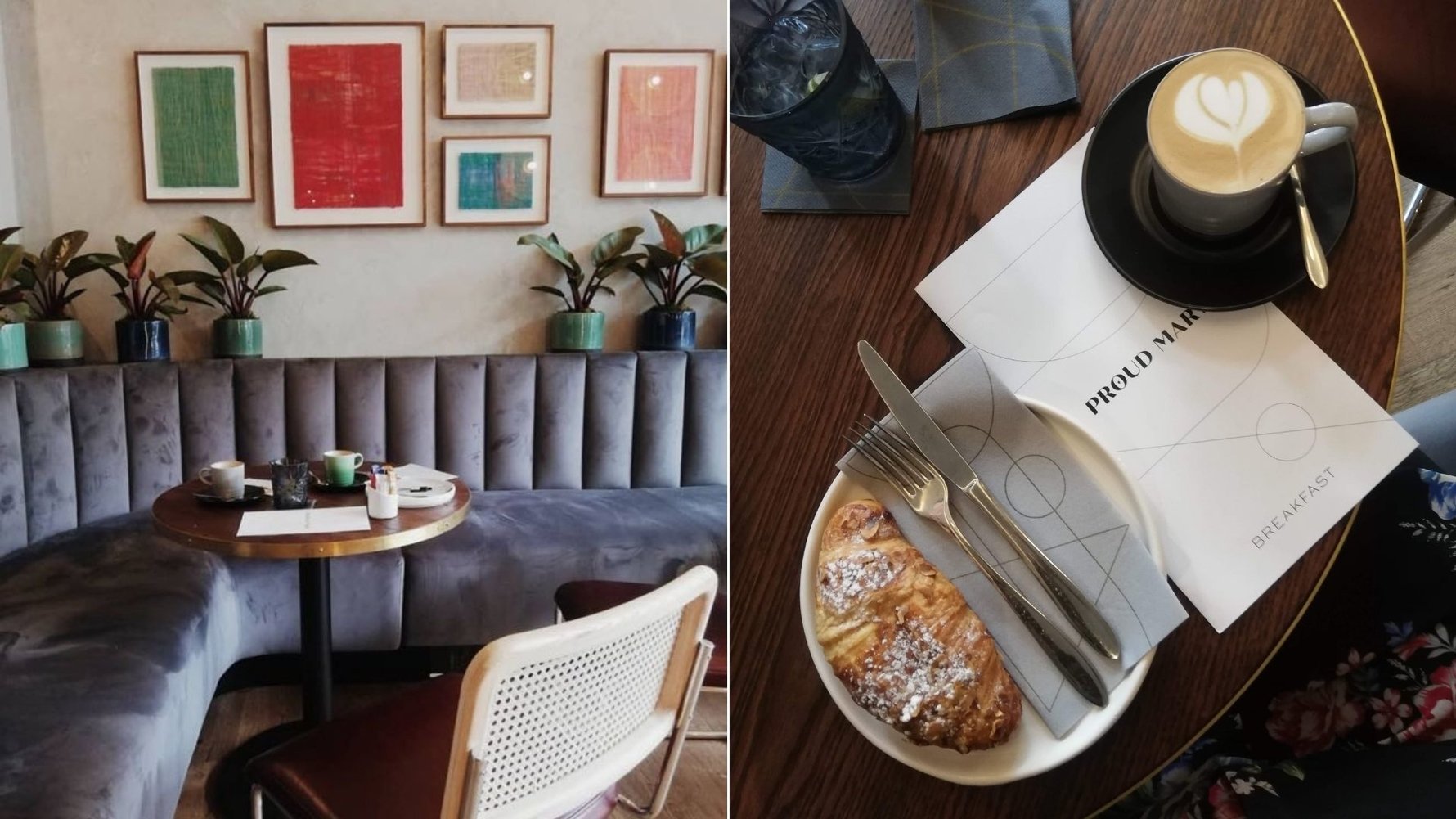 While this glam restaurant and wine bar (part of the chic voco Hotel The Bank) is somewhat of an unconventional spot for coffee and croissants, the restaurant's adjoining coffee and patisserie bar (also called Proud Mary) has a great array of confectionaries, boasting everything from macaroons to freshly made cronuts and croissants. If you're in the mood for a modern take on a traditional bakery experience, or just need a good grab-and-go coffee, Proud Mary's coffee bar is the place in Rosebank.
What to order: Our favourite sweet treat and coffee pairing at Proud Mary is a flat white and almond croissant. 
Where: The Zone@ Rosebank, cnr Cradock and Tyrwhitt Aves, Rosebank
Iris Garden Patisserie, Rivonia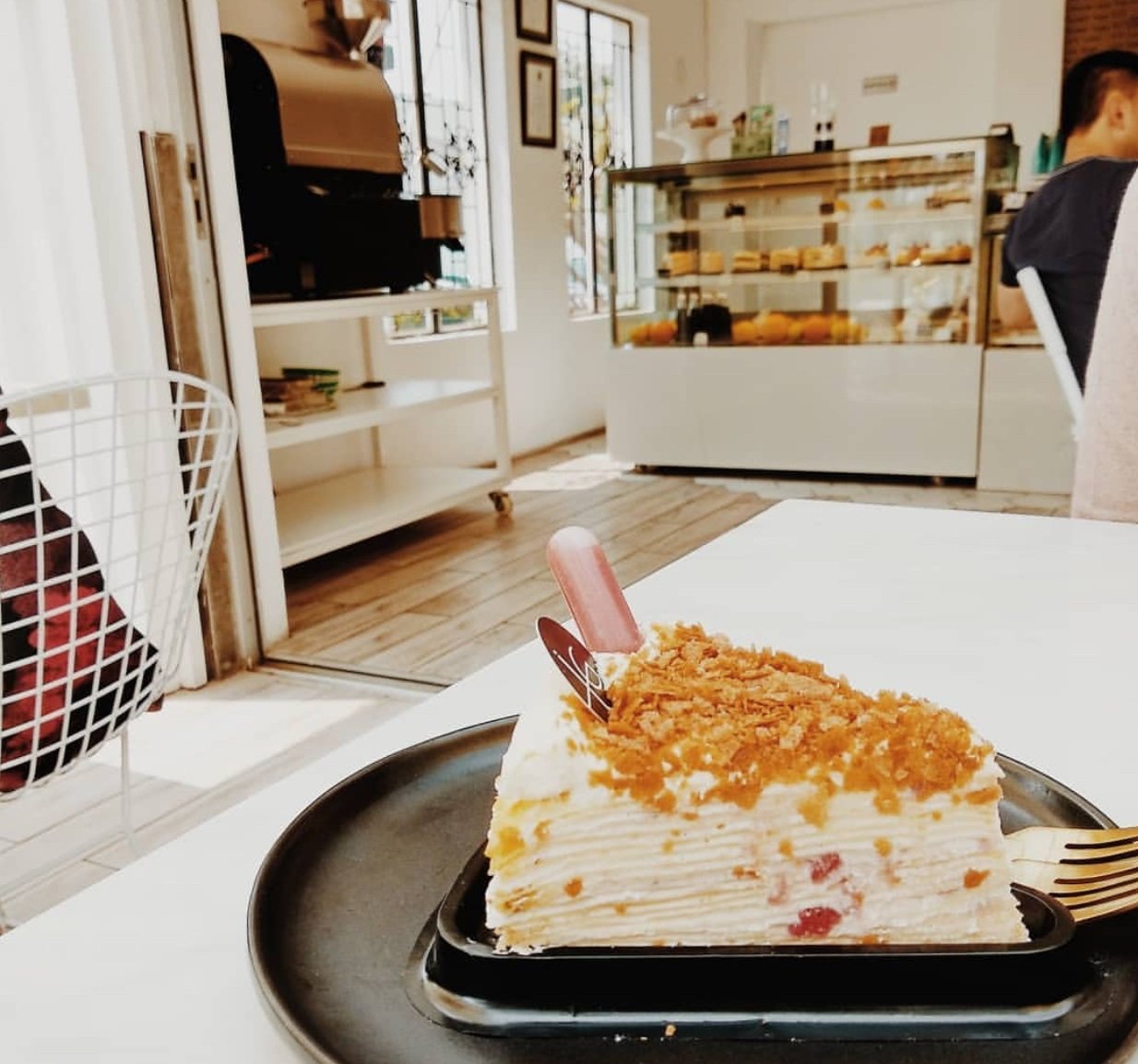 A gem tucked away in the suburbs of Rivonia, Iris Garden Patisserie is famous in the area for its unique latte art, delightful cakes and vivid matcha lattes. One could easily spend an entire afternoon on their deck where there is ample outdoor seating, usually with a view of their blooming rose bushes. The pastry and cake presentation is stunning and the imaginative options range from mille crepe cakes to matcha swiss roll cakes. A small patisserie with  a massive amount of charm, perfect for an Instagram-worthy coffee and pastry date. 
What to order: It's all good, but definitely must-trys are their famous matcha latte, and a slice of mille crepe cake.
Where: 40 Wessel Rd, Edenburg, Rivonia
Just Teddy Fine Boulangerie and Patisserie, Hyde Park

Just Teddy is an opulent patisserie with some exquisitely glitzy decor located in the upmarket Hyde Park Corner mall. Their coffee is on par with their excellent pastries and other confectionery - they use Manaka Coffee, great for pairing with one of their Middle Eastern or classic French-inspired desserts, or there's also Lebanese coffee and karak chai (a sweet style of tea from the Gulf made with black tea, cardamom and evaporated milk). There is also a high tea option that goes nicely with the assortment of TWG teas on offer. A beautiful spot to enjoy a cup of well-made coffee and some decadent pastries.
What to order: Try the traditional Baklava, and pair it with karak chai, or a cappuccino.
Where: Hyde Park Corner, cnr William Nicol Dr and Jan Smuts Ave, Hyde Park 
Lucky Bread Coffee Company, Mall of Africa and Brooklyn Mall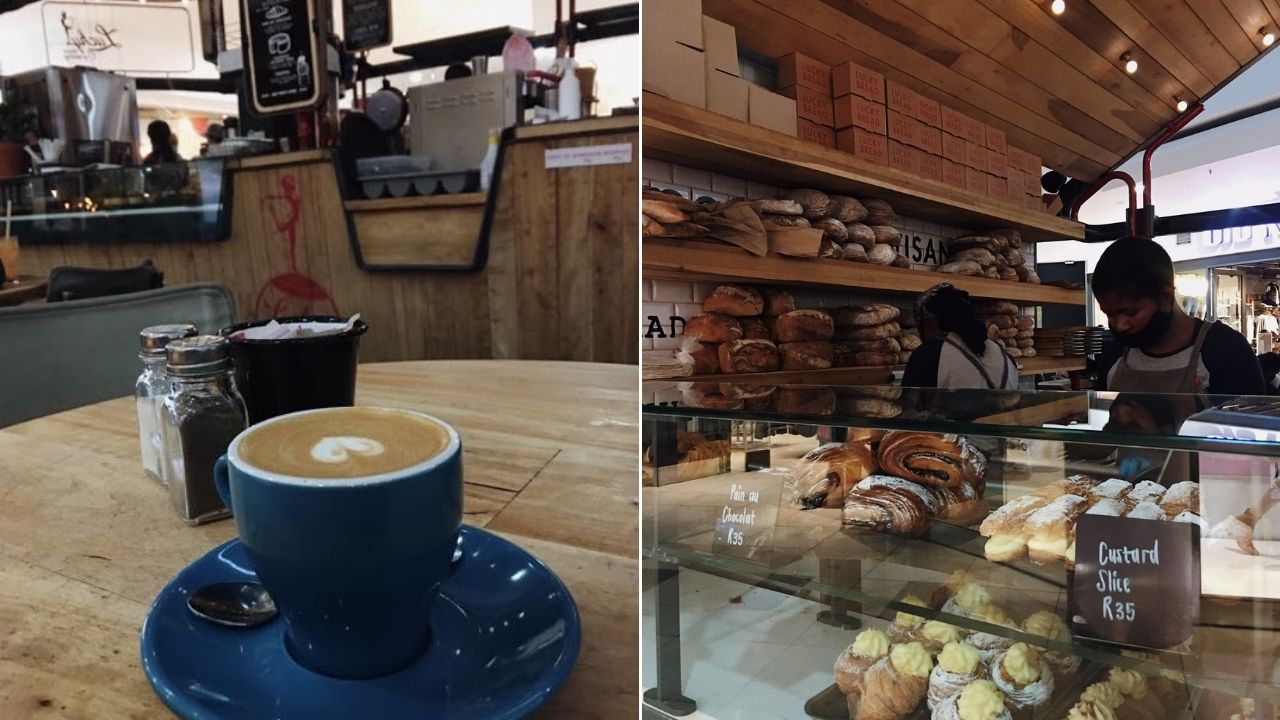 Lucky Bread Coffee Company, located in both Mall of Africa as well as Brooklyn Mall, is well-known for its freshly baked bread and decadent pastries. Their sit-down menu offers hearty meals based around their artisanal breads and world-class croissants. To top it off they also serve wonderful single-origin coffee from Tribeca Coffee. Whether you enjoy a gourmet sandwich and linger a little longer, or grab a takeaway coffee and a loaf of bread for later, you are sure to leave with a smile on your face. 
What to order: Our favourite Lucky Bread coffee order is a cortado and one of their sourdough sandwiches. 
Where: Branches at Mall of Africa in Midrand and at Brooklyn Mall in Pretoria 
Spout Coffee Company, Hazelwood, Pretoria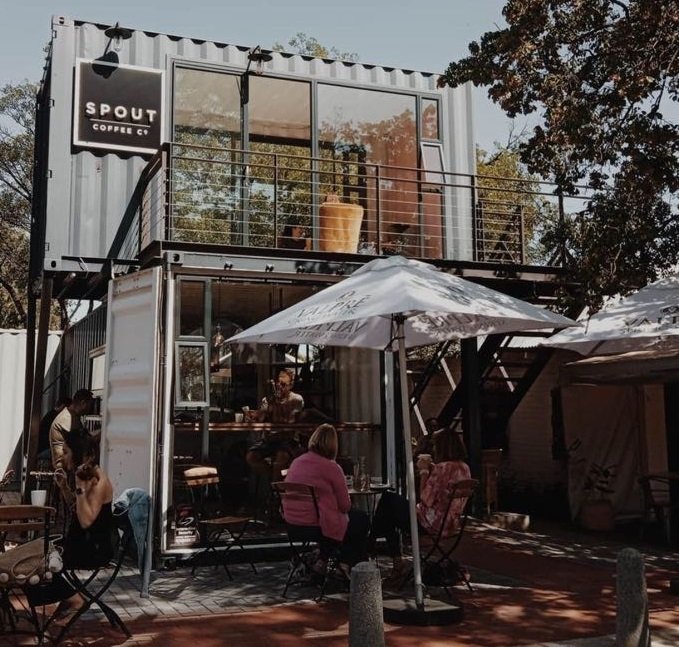 A most treasured coffee spot in Pretoria, Spout Coffee Company is a favourite for its excellent coffee, cool space and great pastries. More a trendy coffee bar than a traditional patisserie, they still offer an array of pastries that can easily compete with every other bakery around. Options change regularly, but from choux buns to brioche and galettes, whatever is on offer the day you arrive will not disappoint. Spout is also passionate about coffee, with small batch artisanal coffee roasted specifically for their use. Constructed out of shipping containers, it's a unique space in the heart of the popular suburb of Hazelwood where you can enjoy your pastry and coffee in their small courtyard or on the balcony overlooking the street.
What to order: When you visit Spout, we'd recommend grabbing a flat white, paired with one of their canelés or croissants.
Where: Cnr 16th St and Firwood Ave, Hazelwood, Pretoria 

ABOUT RACHEL LEIGH DZENGA:
Rachel is a full-time Psychology student and the curator of our favourite Joburg coffee-focused Instagram account, @jozicoffeespots where she celebrates Joburg coffee culture and explores the city through coffee.