Joburg loves coffee, and this city is a coffee capital with new independent coffee shops and roasters popping up all the time. To keep you up to speed with where to get your caffeine fix, every month our coffee columnist Rachel Leigh Dzenga, of the popular @jozicoffeespots Instagram account, shares her latest pick of spots you should know. 

In time for the festive season, this month she shares top ideas for where to buy the best gifts for coffee lovers.
An Aeropress gift set from Beethoven Coffee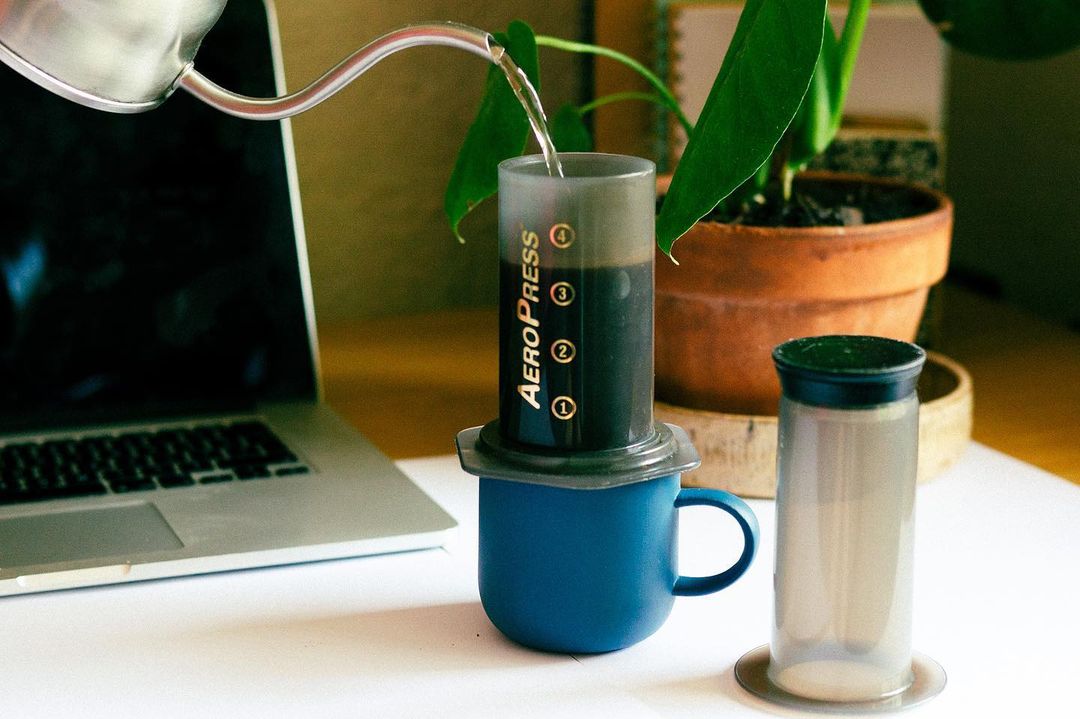 Beethoven Coffee Roastery is a local specialty coffee roastery with a passion for transparent and sustainable coffee production and trade. This festive season, they are offering a variety of Christmas coffee goodies, for every price range. We absolutely love their special Christmas release – an Aeropress gift set. An Aeropress is a popular and versatile coffee brewing device that combines pressure-based brewing and immersion brewing – the set includes one of their 250g selection of coffees. This is a great gift for a coffee connoisseur – providing them with a portable brewing device and some delicious coffee. We also recommend pairing it with a slab of Beethoven's delicious chocolate, courtesy of their Christmas collaboration with Jack Rabbit Chocolate, an artisanal hand-crafted chocolate studio based in Pretoria. The unique Christmas release chocolate combines milk chocolate and infuses two of Beethoven's coffees, leaving lingering flavours of stone fruit, nuts and warm spice. 
ORDER ONLINE Shop the Beethoven Coffee online shop at beethovencoffee.co.za.  
Christmas Coffee mug set from The Whippet Coffee and Rialheim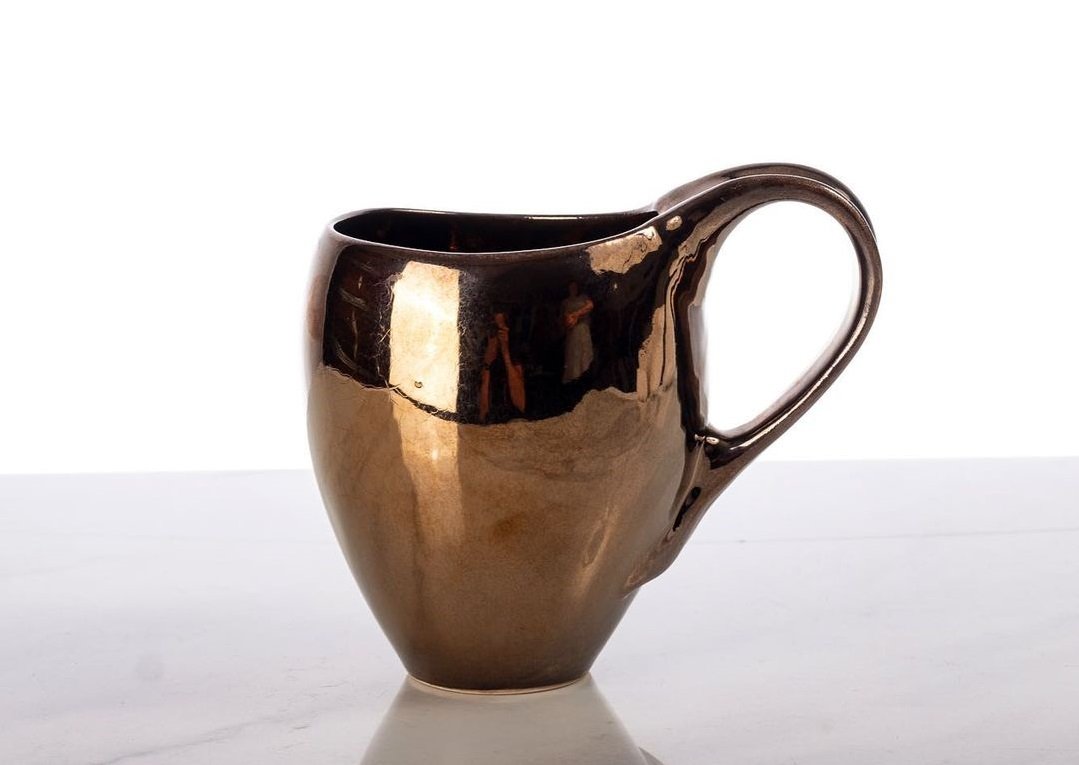 When considering what to buy a coffee lover, mugs are often just as important as the coffee itself. Rialheim is a renowned ceramic studio that draws its inspirationlocally to produces fun and innovative ceramic pieces, including a unique collection of coffee mugs. This festive season The Whippet Coffee Company, (a much-loved café in the heart of Linden) and Rialheim have partnered to provide the ultimate Christmas coffee gift – when you buy any four mugs from a Rialheim mug collection, you'll receive a complimentary 250g bag of Whippet Coffee. 
ORDER ONLINE Buy the Rialheim mug collection online at rialheim.co.za. Don't forget to enter the discount code WHIPPET when you check out.
Specialty coffees and brewing equipment from Father Coffee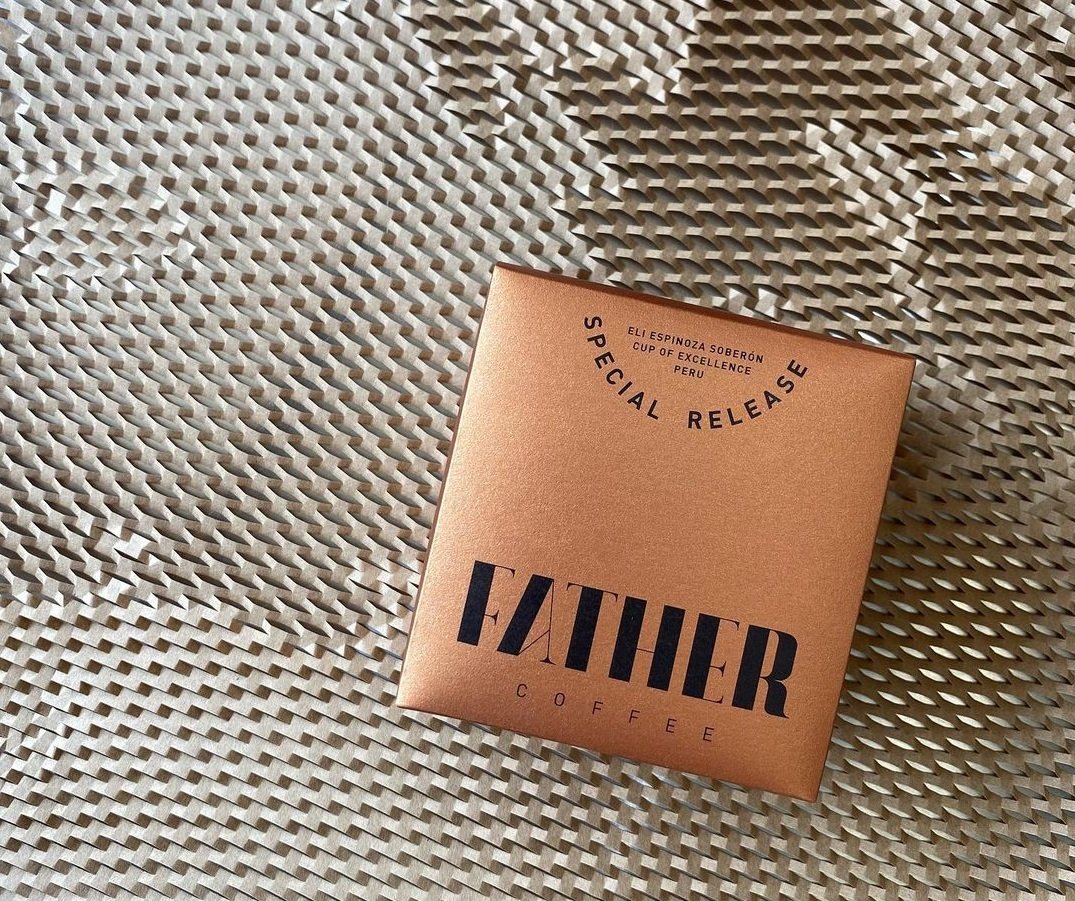 Besides the numerous Christmas puns we can think of when giving this gift, Father Coffee is one of the best coffee roasteries in South Africa, and they have ample varieties and brewing equipment that make for the perfect gift. At their HQ in Kramerville there's plenty of choice when it comes to home-brewing equipment on sale (we can't help but drool over their Chemex Pour Over) which, when paired with a blend or single-origin coffee of theirs (they release over 40 specialty grade coffees each year) will be a Christmas gift that's hard to beat. If you'd rather stay home and avoid the crowds, their website provides an updated list of all coffee and equipment available for online purchase and delivery. 
ORDER ONLINE Shop the Father Coffee online shop at father.coffee.
Coffee storage jars from Seam Coffee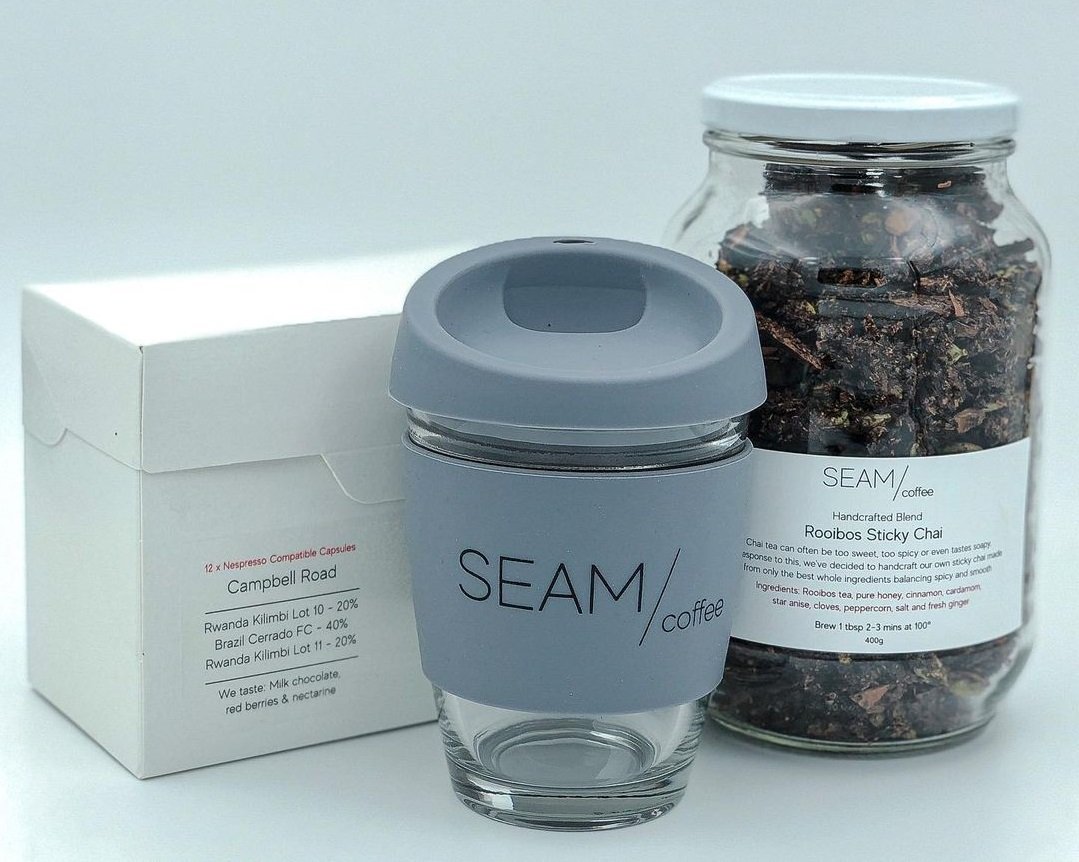 Seam Coffee is a giant in the South African coffee roasting industry, and coffee lovers will definitely appreciate their outstanding range of blends (we recommend the Campbell Road blend and the Turire "community" blend). You can also pair these coffees with Seam's one-way valve storage jars, which keep coffee fresh for longer by allowing CO2 release, and preventing rancid coffee. Seam sells these innovative jars at cost price, and you can grab them from just R30 a piece. 
ORDER ONLINE​​​​​​​ Shop the Seam Coffee online shop at seam.co.za.
High Tea in a Box from Just Teddy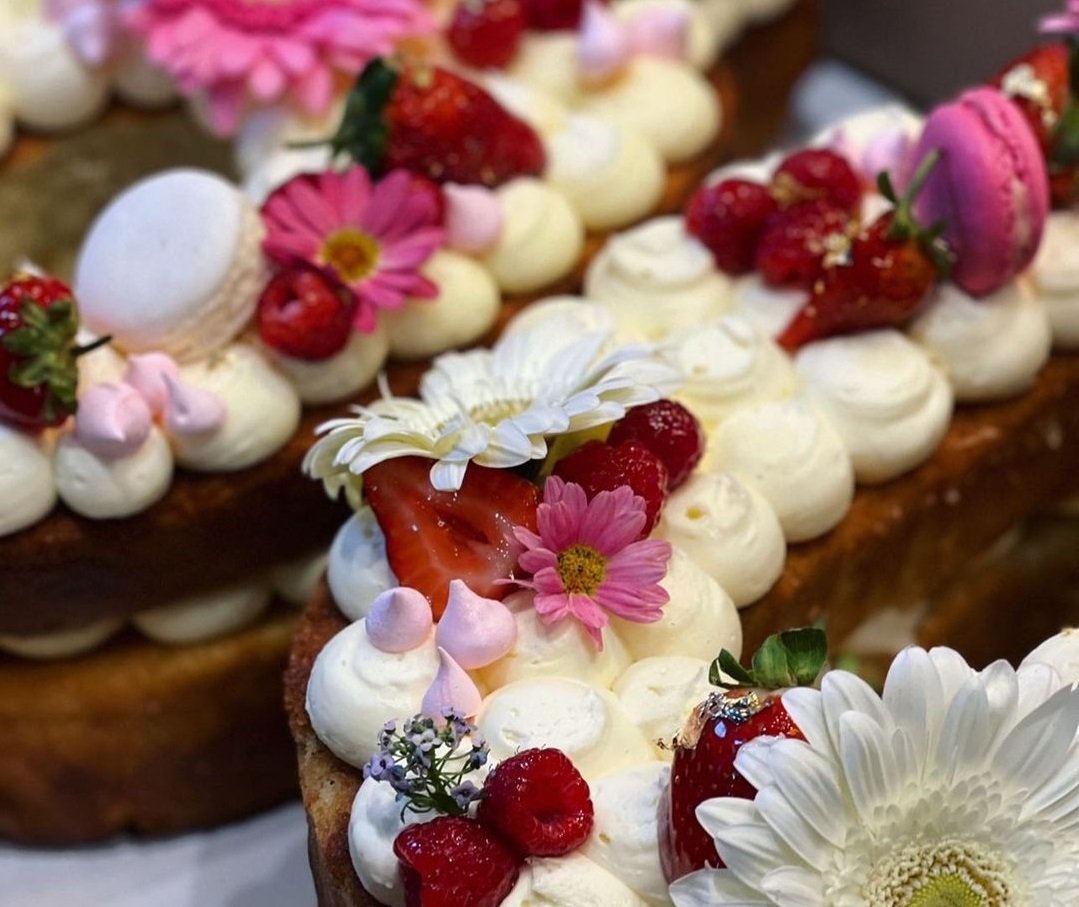 Just Teddy is an opulent patisserie and cafe in Hyde Park Corner that serves decadent Middle Eastern and Parisian inspired pastries. Their 'High Tea In A Box' is the ultimate way to spoil your loved ones at home this festive season. This High Tea box set provides an array of Just Teddy's most renowned goodies with three boxes containing fresh scones and chantilly cream, Middle Eastern Mezze items, and the patisserie selection of the day. This is a wonderful Covid-friendly way to celebrate with the ones you love (if they decide to share!). 
ORDER ONLINE​​​​​​​ Order the Just Teddy High Tea in a Box from their online shop justteddy.shop.