Danish-trained ceramist Kim Sacks stocks collectable ceramic pieces, produced through artistic collaborations, in her Moorish-styled gallery conveniently located along Parkwood's Art Gallery Row.  Here you'll also find African woven baskets, wood carvings, furniture, textiles and beadwork (look out specifically for irresistible Marigold Beads), items from tribal art to contemporary museum-quality handmade objects that span rural and urban makers.

Kim Sacks, whose has run this extraordinary gallery for close to 30 years, is a local expert on all things African craft and handmade. This is not a store at which to find curios, it is place to encounter the breadth and depth of African artistry and craftsmanship and to discover a world of beautiful objects that carry great traditional significance as well as contemporary pieces such as exquisite and fine porcelain vessels.

Each object carries a history and Kim Sacks and her team are more like tour guides than shopping assistants. The interior of the store is dramatic, and will leave any visitor impressed by its careful curation – an ever-changing display of beautiful things.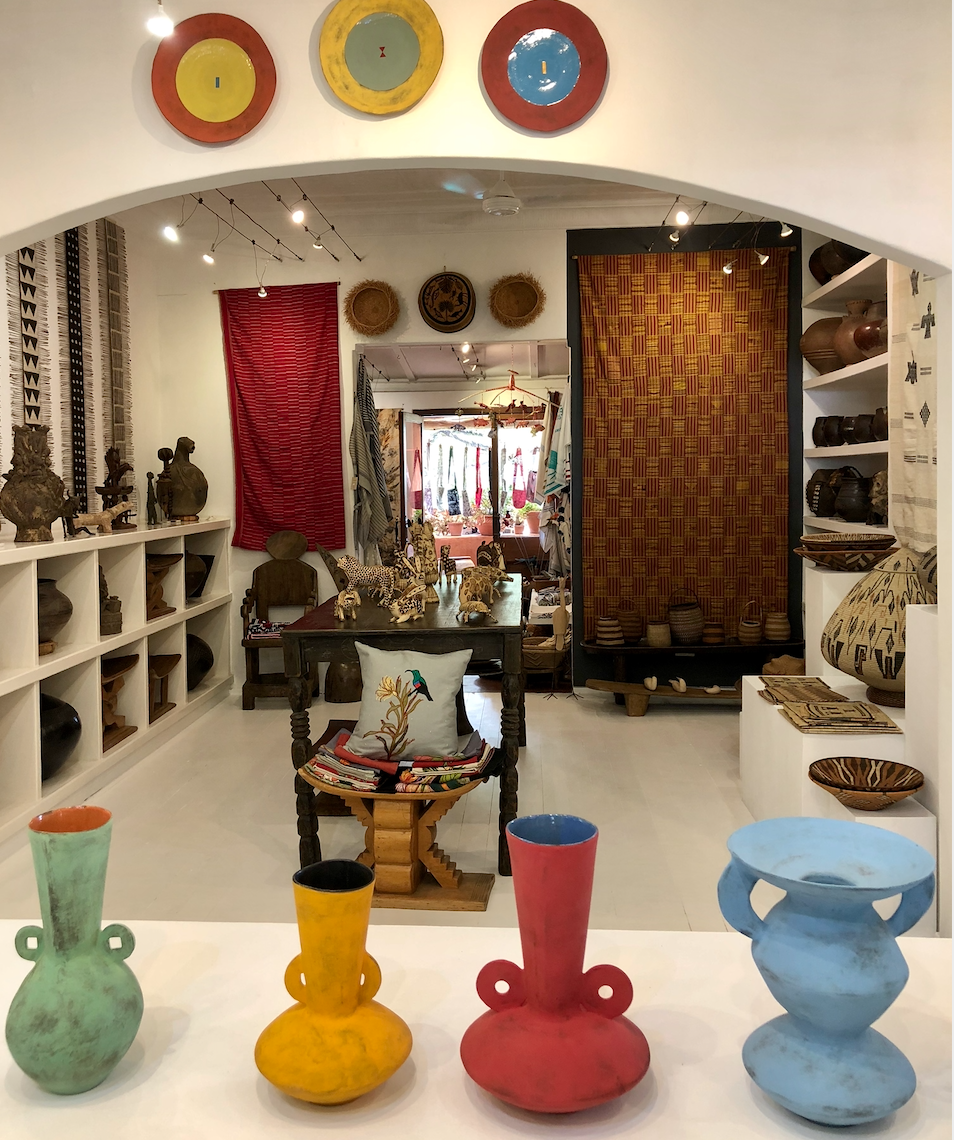 The gallery also hosts regular exhibitions. For travellers, languages spoken include: Afrikaans, Zulu, French, German, Spanish, Danish and Hebrew. Be sure to call before visiting if you will need these services. 

Kim Sacks Gallery also packs, insures and ships door to door all sizes of cargo to across the globe, so whatever your purchase it is easy to transport it home. 

Pottery and ceramics classes
Kim Sacks also runs regular pottery and ceramics beginners courses and master classes from her studio which is currently based in Bellevue but which will move to the gallery in Parkwood from March 2020. Classes are open to beginners and those with more advanced skills. See the gallery website for updates.