The shiny-gold Gautrain service is the easiest, fastest and most reliable way to travel between Gauteng's two main cities of Joburg and Pretoria. As well as ferrying commuters from home to work and back, it's a fantastic way to get around for some sightseeing as the Gautrain stations are located near many of the province's museums, art galleries, restaurants, shopping destinations and heritage landmarks. As part of our series of guides to exploring Gauteng with the Gautrain, we've pulled together everything you need to know to plan day trips around the Gautrain's main stations.

Rosebank's Gautrain station is ideally just steps away from its central trio of shopping complexes and a short walk (or even quicker drive) to the neighbourhood's many other attractions. While Rosebank has undergone significant development in the past decade, which certainly shows up in its changing skyline, the district remains a friendly and welcoming one, drawing a diverse crowd daily. 

Keep reading for our comprehensive guide to the top attractions within walking distance from the Rosebank Gautrain station.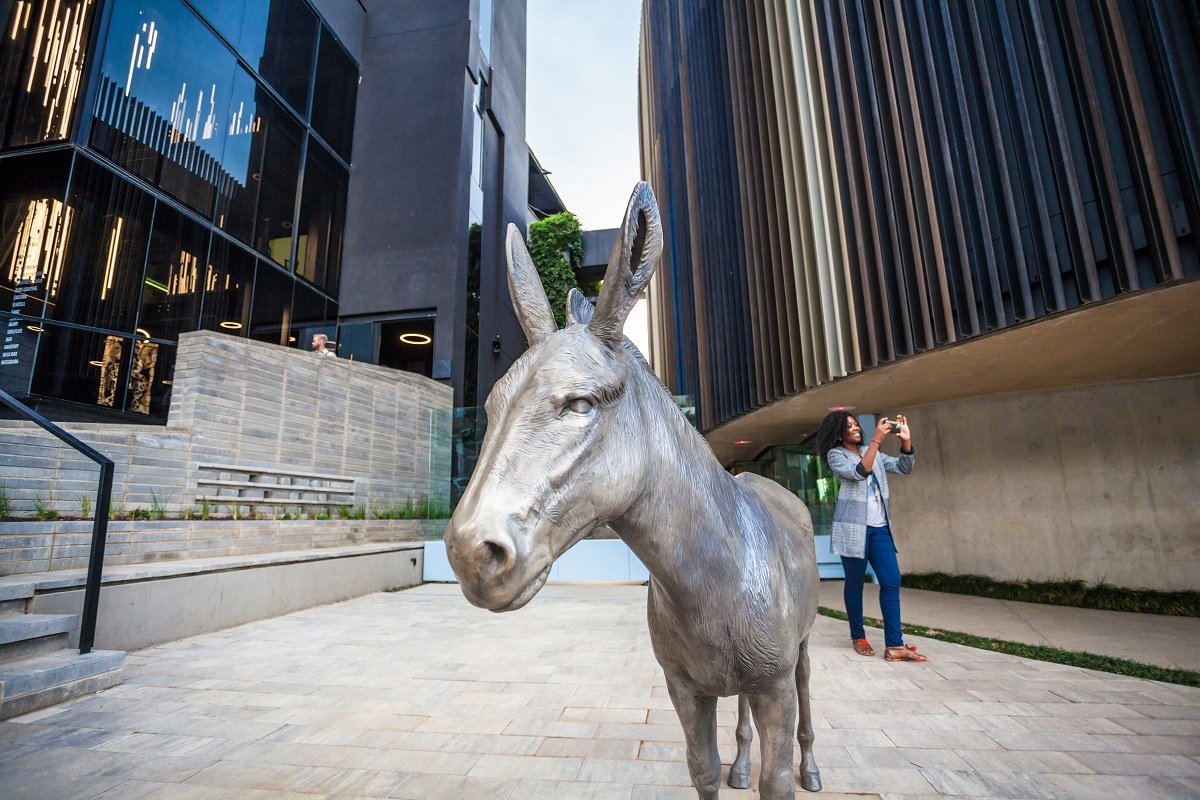 ART, FASHION AND FOOD IN ROSEBANK
A happy midpoint between Joburg's historic City Centre and the slick Sandton business district, Rosebank is one of the most popular places to be in Joburg for business or leisure. Rosebank's busy pedestrianised shopping precinct is centred around three interconnected malls – The Firs, Rosebank Mall and The Zone@Rosebank – and hums with a diverse crowd who come to find the latest fashions and enjoy Rosebank's many restaurants and café society.

Art is also a big attraction, with many of South Africa's top contemporary art galleries based here. Reflecting its growing popularity as a city neighbourhood, the Rosebank skyline is steadily being filled with sparkling new office towers and luxurious high-rise apartments, joined by chic nightlife and dining destinations such as Keyes Art Mile, Oxford Parks and the nearby Park Corner. There's something for everyone in this district and it's possible to explore much of the area on foot; plenty of reasons to hop off at the Rosebank Gautrain station and make a day of it. 
NAVIGATING FROM ROSEBANK STATION
The Rosebank Gautrain station is situated directly in front of the pedestrianised section of The Zone@Rosebank shopping area, which links to Rosebank Mall and The Firs shopping centre. From here, all of Rosebank's biggest attractions, such as Keyes Art Mile, lie within an easy 10-minute walk.

Rosebank also sits amid the leafy Parks suburbs of Joburg such as Parkview, Parkhurst, Parktown North, Parkwood and Craighall Park, all of which are a short 10-minute drive from the centre of Rosebank. For those travelling on foot, a 20-minute walk to the west will land you in Parktown North, while a 15-minute walk heading south takes you to Parkwood. To the north along Oxford Road is Illovo and the DP World Wanderers cricket stadium, while directly behind the station to the east is the suburb of Melrose; famous for its springtime jacaranda trees. 

Gautrain has its own service of midi-buses, too, for getting around further afield. From Rosebank, you can board a midi-bus to Hyde Park, Killarney, Illovo and Melrose Arch. Note these operate on weekdays only. Find the route info and timetables here.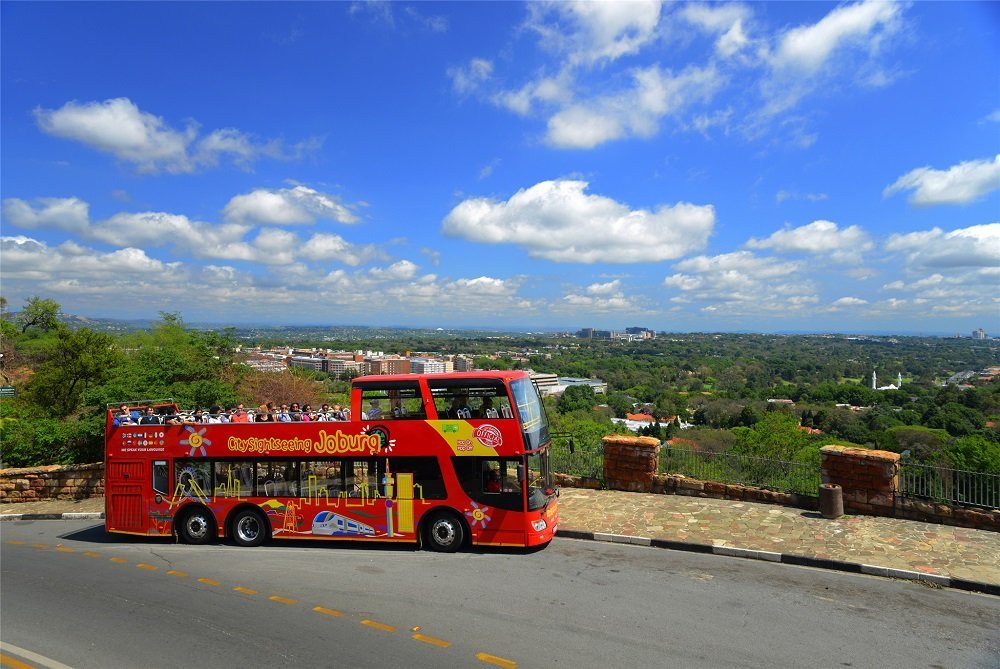 ESSENTIAL SIGHTSEEING
The open-top, hop-on hop-off City Sightseeing Red Bus is a fun attraction for tourists, visitors and locals alike. Accompanied by an insightful audio guide, you'll get to see the city as you've never seen it before from the open rooftop of the bus. The City Sightseeing Bus has two routes. The Green Route starts from Rosebank and links up with the City Centre Red Route at Constitution Hill. You can hop on and off the bus as many times as you like using your one-day ticket, and there are 11 stops to visit including the Apartheid Museum, Constitution Hill, Joburg Zoo and the Ditsong Museum of Military History. The bus also connects to a whistle-stop two-hour minibus tour of Soweto, starting at the Apartheid Museum. It's an easy way to see tons of top Joburg attractions in one day.

Buy your tickets online in advance and board the bus on Cradock Avenue, opposite the Standard Bank building. Find out more about the bus and its operating times, ticket prices and routes here.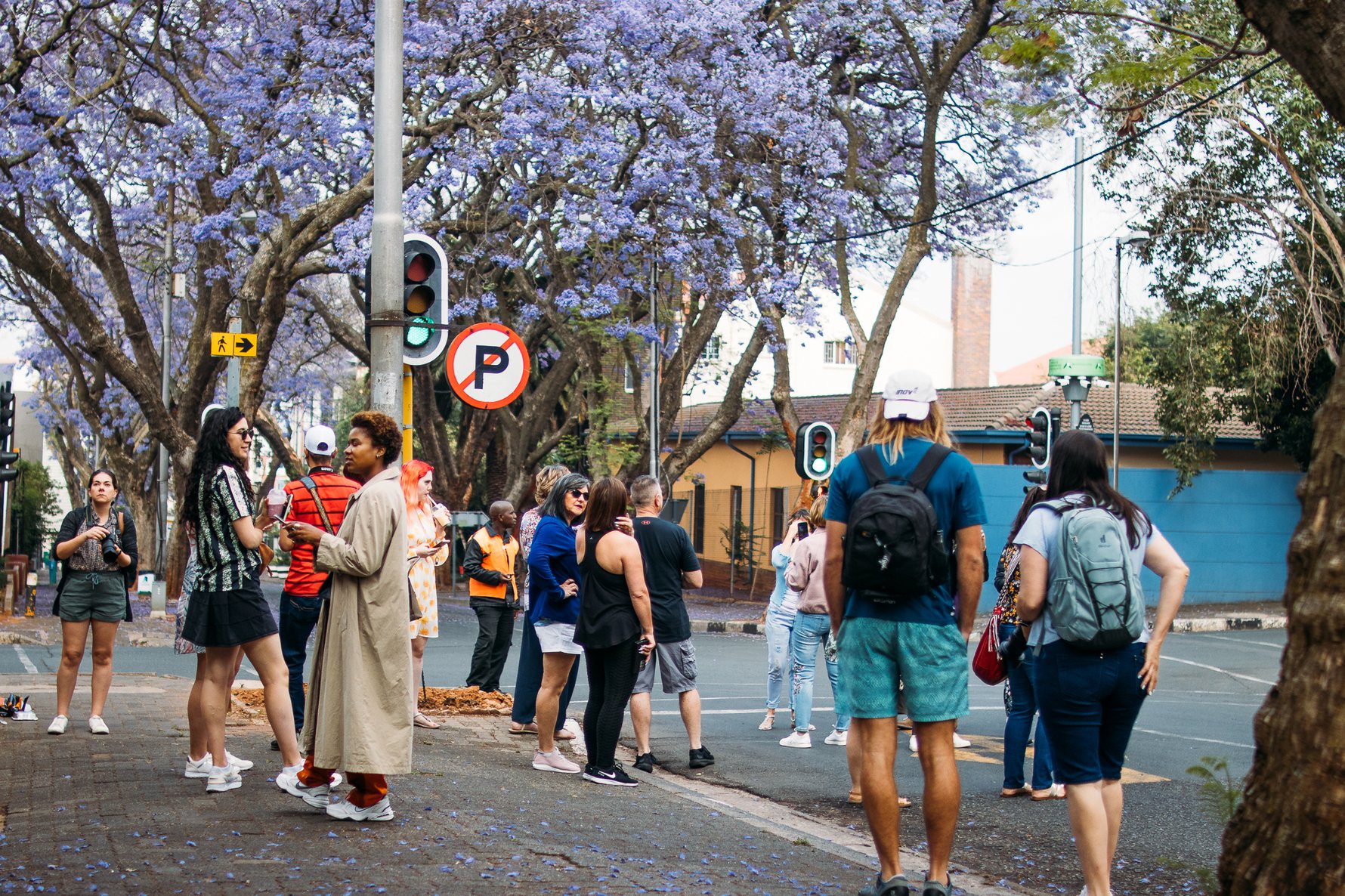 JACARANDA DISTRICT
For just over three weeks from the third week of October, Rosebank becomes a key destination to see the city's flowering jacaranda trees, which transform the streets with canopies of purple blooms. Each year, Johannesburg In Your Pocket runs a #jacarandainyourpocket photo competition and an event series, and while any time is a good time to visit Rosebank, spring in the district is a time to see it at its most beautiful. Search for #jacarandainyourpocket on Instagram and prepare to be amazed!
ROSEBANK'S ART GALLERIES
Rosebank has one of the biggest concentrations of art galleries in Johannesburg so if you're interested in contemporary art, these alone might keep you occupied all day. Start out at the sister galleries Everard Read and Circa in the Keyes Art Mile area on Keyes Avenue, which represent some of the biggest names in South African contemporary art. This cultural complex is also home to BKhz Gallery, a champion of up-and-coming local artists.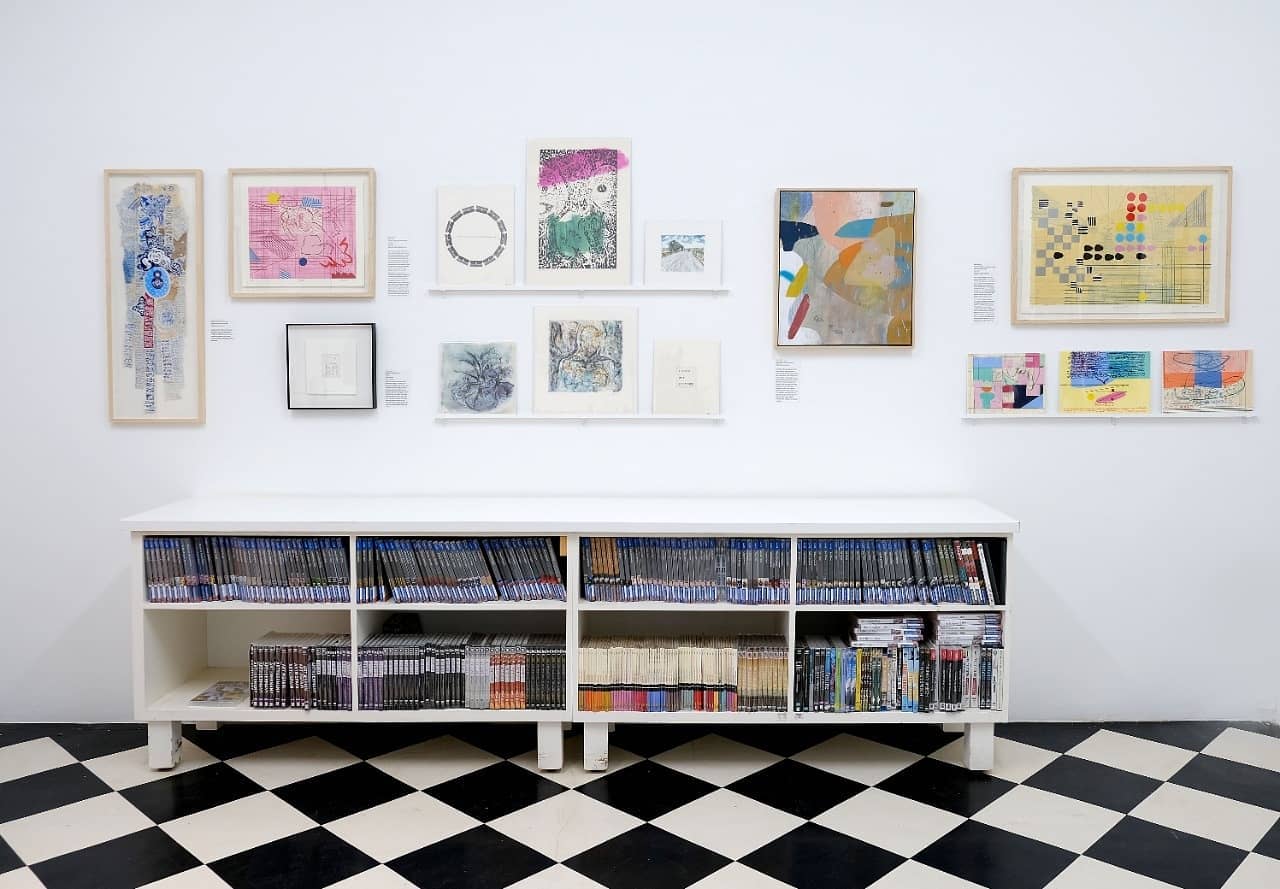 Down the hill at the corner of Jan Smuts Avenue and Bolton Road is Goodman Gallery, a landmark contemporary art gallery that's a must-visit. A few doors up Jan Smuts Avenue from Goodman Gallery is the Blue House, home of top fine art print studio David Krut Projects, where you'll find an art gallery space and the fantastic David Krut bookstore specialising in unique local and imported art books (open throughout the festive season). Don't miss the neighboring Gallery 2; a small, eclectic gallery that's host to many interesting practitioners. At the corner of Wells and Jan Smuts Avenues is the Kim Sacks Gallery which showcases exquisite, museum-quality handmade objects by African artists, including ceramics, woven textiles and beautiful beadwork. 

A little further away on 7th Avenue in Parktown North (a five- to 10-minute walk from Keyes Art Mile) is Stevenson, a sure spot to see cutting-edge contemporary art. Rounding out your art route close to the Gautrain station is the FotoZA Gallery in Rosebank Mall next to the arthouse Cinema Nouveau. This is Joburg's only art gallery dedicated to photography, hosting regular exhibitions by local photographers working across all genres (open throughout the festive season). 

Note that that some Joburg galleries close during the Christmas to New Year periods and reopen in the first week of January; call ahead to avoid disappointment.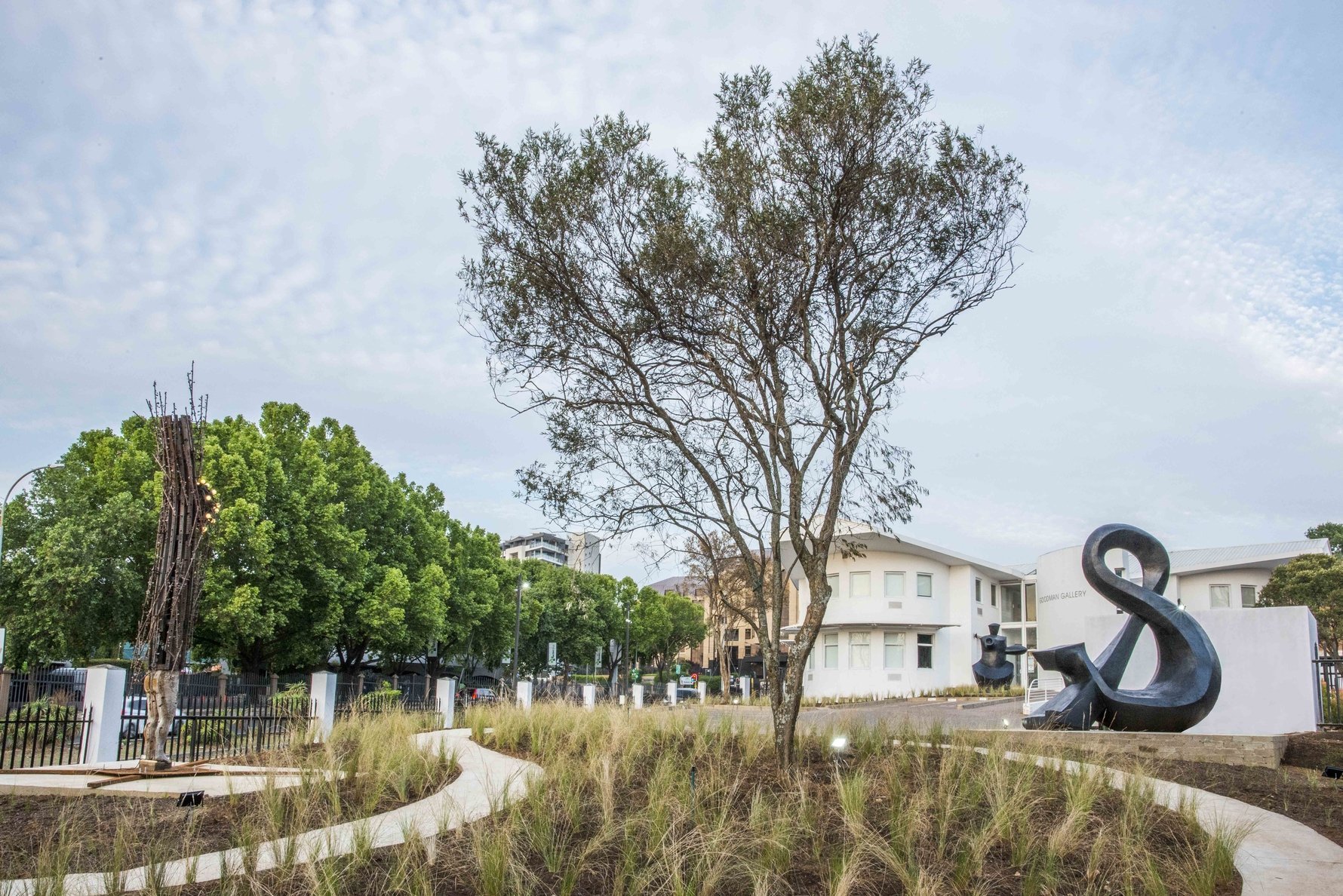 MARKET SHOPPING IN ROSEBANK
In addition to the hundreds of shops available at The Zone@Rosebank, The Firs and Rosebank Mall, Rosebank also has two excellent markets that are well worth planning a visit around.

Next to the entrance to Rosebank Mall on Cradock Avenue is the huge daily Rosebank Art and Craft Market. Make sure to head downstairs to the lower level to find the market-proper; what you see on the ground floor is but a mere glimpse! There are more than 100 different stalls selling the biggest collection of handmade items in Joburg from beaded sculptures and carved masks to hand-woven baskets, ceramics, leatherware, jewellery and colourful African fabrics. Most traders are happy to make custom designs and bargaining is welcome here, so don't be shy.

On Sundays the rooftop at Rosebank Mall is where you'll find the Rosebank Sunday Market, a popular destination for lunch and gift shopping with a huge variety of stalls selling everything from antiques to jewellery, vintage clothing and crafts. On the last two Sundays of the month there's also a car boot sale, which brings a fun, flea-market atmosphere and loads of great deals.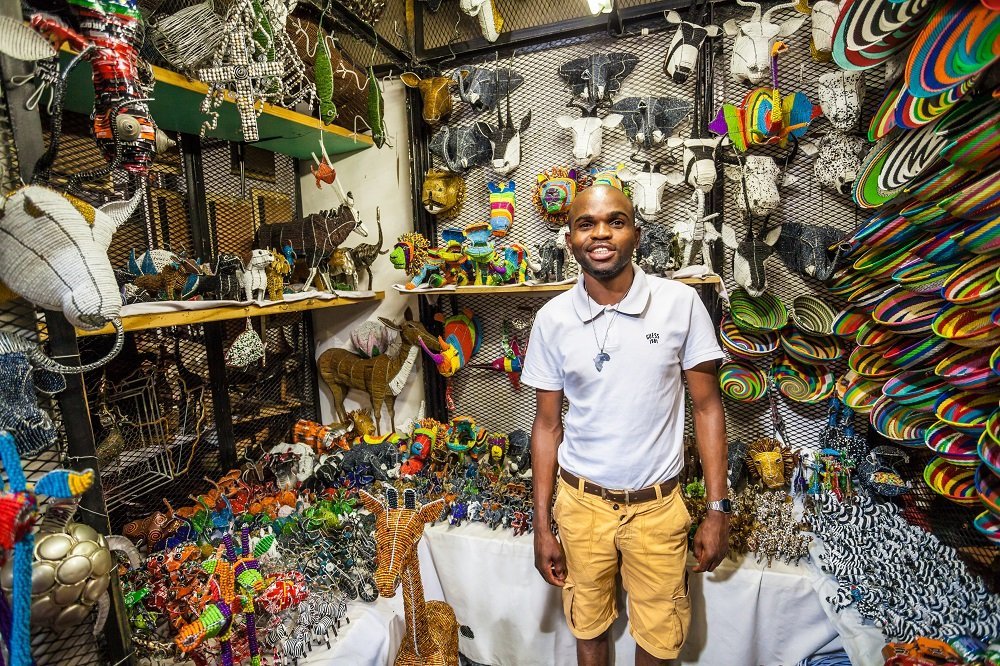 WHERE TO GRAB A BITE
Rosebank is a major Joburg dining hotspot and you're spoiled for choice when it comes to places to grab a quick coffee or lunch or settle down for a sundowner or two, followed by a world-class meal.

In The Zone@Rosebank you'll find lots of open-air restaurants and cafés for pavement dining, including brunch favourite Tashas and Japanese-Peruvian fusion at Mamasamba, as well as a generous helping of fast-food spots like Nandos, Rocomamas or Chiapas Eat Mexican for halaal, Mexican fare on-the-go.  

Around the corner on The Firs piazza enjoy al fresco dining at The Fishmonger or book a table at the acclaimed The Grillhouse restaurant. For a vibrant Spanish tapas affair, try La Parada Bar De Tapas.

With its expansive bar and bistro, Proud Mary is a modern eatery with a polished menu and a terrace perfect for people-watching. For an afternoon high tea there's Level Four at 54 on Bath, a truly splendid affair from top to bottom.
 
Down the hill, a 10-minute walk from the Rosebank Gautrain station is Keyes Art Mile – much more than an eclectic art hub. Here, trendy dining options abound, including the famous rooftop restaurant of celebrity chef David Higgs, Marble, and casual Asian street food restaurant Momo Kuro. BGR is a contender for Joburg's best burger joint and for other eats to grab and go, Pantry by Marble is an experience. The newly opened Kanpai is worth a visit too if you enjoy Japanese food, bubbly and tapas in equal measure. 

Expanding Rosebank's reach is Oxford Parks, a concentration of Cape Town in Joburg. Here, find contemporary Mediterranean cuisine at the ultra-chic Ethos or fantastic fine-dining small plates at Luke Dale Roberts's The Shortmarket Club and The Pot Luck Club. The plush Qbar by Quoin Rock also brings the Cape winelands to Joburg. Who needs the mountain? 

A little further away in the sister suburb of Parkwood, at the Park Corner centre on the corner of Bolton Road and Jan Smuts Avenue, take your pick from the excellent Coalition pizzeria, Saigon Suzy for karaoke, east-Asian noodle bowls and stir-fries, the meat-lover's paradise Che Argentine Grill or the fun and vibrant A Streetbar Named Desire.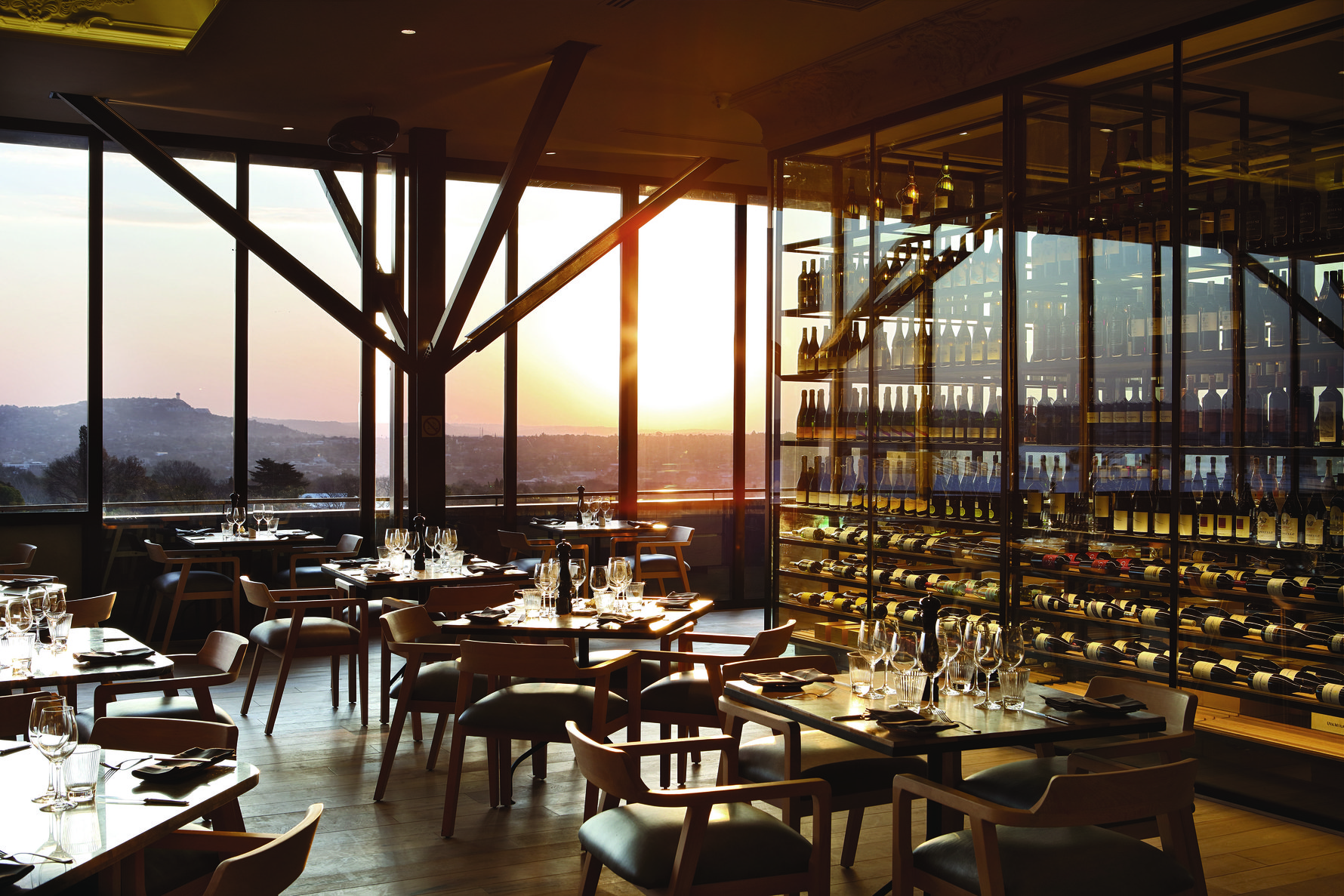 COFFEE AND GO
Rosebank is café-central and lacks nothing when it comes to places to get your caffiene fix, from the artisanal Father Coffee to the trusty Starbucks. Casquette Cycling Café in the old Rosebank Firestation is a great spot to grab a morning brew and bagel, while Coco Safar serves up 'The World's Best Croissants' according to our reviewers. Doubleshot is a go-to for tea- and coffee-lovers alike and if you want a snack to go with your coffee, don't miss the Insta-famous crêpe cakes from the hole in the wall, Iris Garden Patisserie.
HOW TO USE THE GAUTRAIN
Pay for your Gautrain and midi-bus trips using a contactless bank card by simply swiping in and out of the turnstiles at stations and tapping the touchpoint on the midi-bus when you enter. Alternatively, buy a Swift card at the station and top it up with credit to pay for your trips.  

The Rosebank Gautrain station opens at 05:18 and closes at 21:24. Going north, the first train departs the station at 05:33 and the last one leaves at 20:34. The first southbound train departs at 06:03 and the last one leaves at 21:14. Trains leave every 10 minutes during weekday peak rush hours and every 20 minutes during off-peak hours. On weekends, trains depart every 20 to 30 minutes.

Download the Gautrain app for real-time updates on when the next Gautrain and midi-bus is due or find the schedule online at gautrain.co.za. For a helpful overview, check out our guide to using the Gautrain here.