In a world of conformity and over-seriousness, the Living Artist Emporium in Ellis Park with its humorous and avant-garde approach to art is a refreshing antidote. "Send us the rules of art and we will break them" is LAE's manifesto. The studio explains of their founding ethos that "we decided to follow our own path by pushing the boundaries and will break any supposed rule of art that is prescribed to us. Today there are so many new and diverse ways of artistic expression that we asked the question of what the rules of art are and who is making them?" 

Their Ellis Park headquarters is located in the clubhouse of the once-grand tennis club that played host to visiting champions the likes of Jimmy Connors and Billie Jean King. Today there's very little chalk dust, instead you'll find violent brushstrokes, art hanging sideways and lots of vivid colour filling the space.

The focus is firmly on supporting emerging artists on their journey towards becoming successful full-time artists, by providing space and materials to create their art, and a gallery to display and sell their works. If you are looking to support an artist in the early stages of their career, this is a welcoming, fun and colourful space to visit.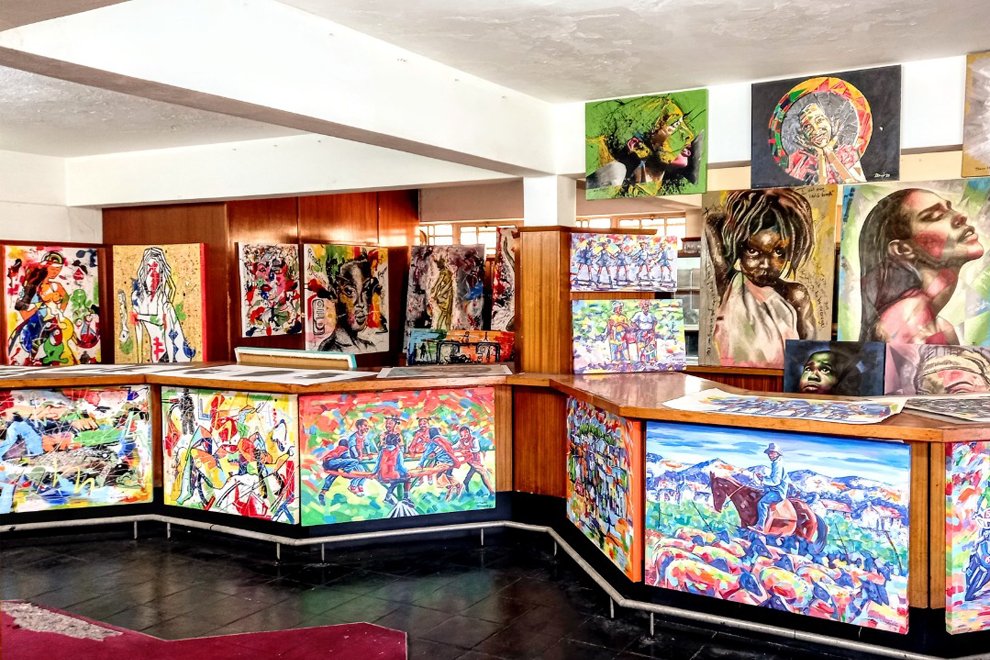 The studio boasts a long list of successful alumni, among the most celebrated are in-demand Joburg street artist Dbongz Mahlathi, Andrew Ntshabele whose distinctive portraits of ordinary Joburger's painted on newspaper seem to sell out almost quicker than he can post them onto Instagram, popular portraitist Solomon Omogboye, and painter Greatjoy Ndlovu whose famous patrons include American filmmaker Ava DuVernay and Trevor Noah.

Appointments can be made to meet the artists and see the space by calling +27 82 573 3488 or email info@laejhb.co.za. LAE also hosts regular exhibitions and other events such as open studio days that are open to the public. Follow them on Instagram for the latest. Alternatively, check out their online shop.