The Johannesburg In Your Pocket Team managed to secure a much-coveted spot at The Cookery at The Woods (formerly The Colony Centre), in Craighall Park, to sharpen our culinary skills. The Cookery is a Joburg institution with many of the night's cooking participants having returned for the fifth, sixth or even 10th time to this special kitchen. We soon learnt why.

The Cookery is the brainchild of Paul Maciel, known as 'The Secret Jozi Chef', who has been in the food industry for over 20 years. Creatively seeing an opportunity to turn a storeroom into a social kitchen, The Cookery takes from Paul's Luso-Indian (mixed Portuguese and Indian ancestry) childhood in creating a warm kitchen with a collective cooking experience. He shared that his earliest memories of food were linked to noisy kitchens filled with people sharing recipes, stories and tastes while cooking, resulting in long tables laden with food, conversations and laughter.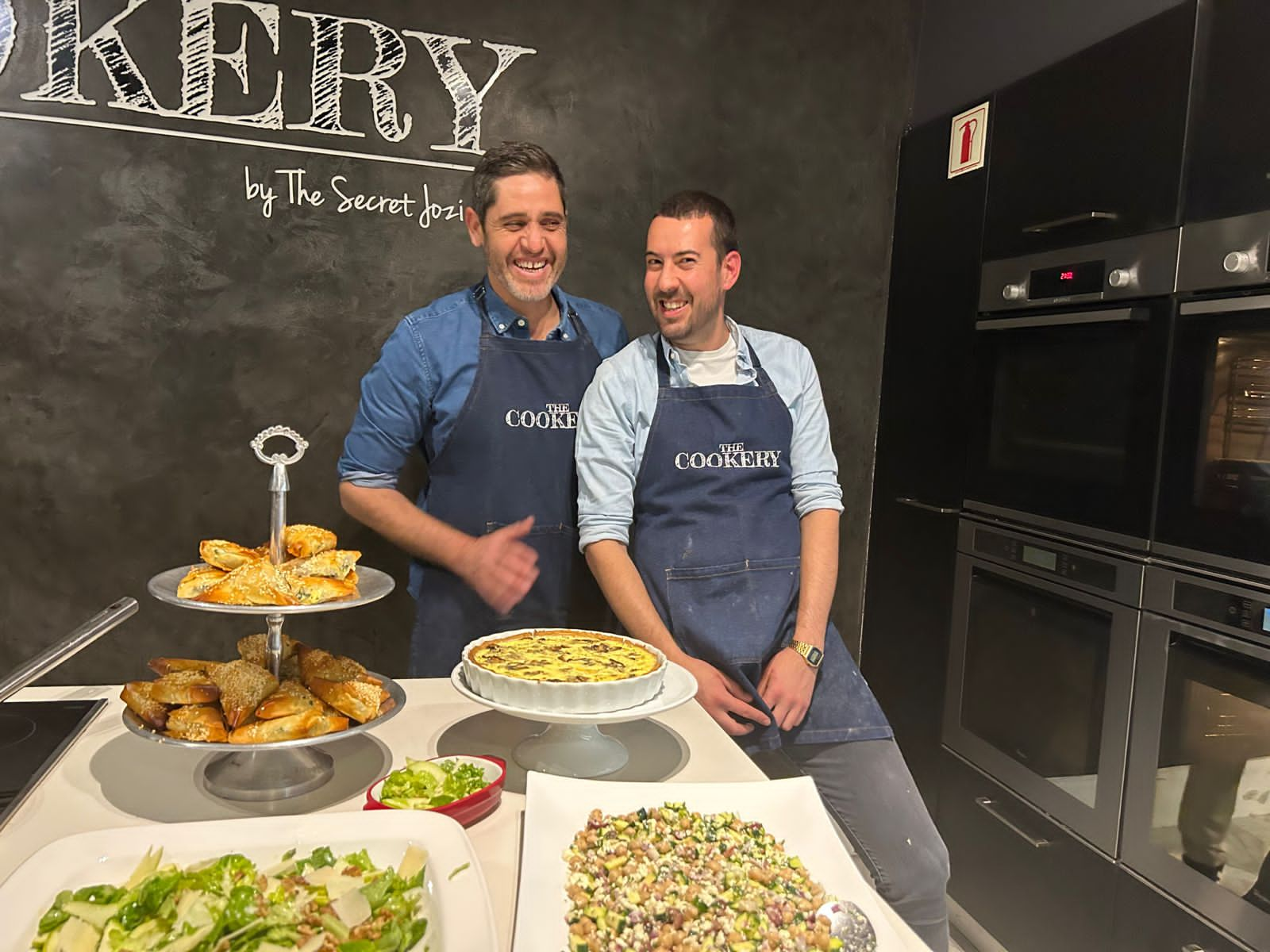 Maciel, along with kitchen and venue manager Emilo Coccia, do a great job of creating this familiar feeling, welcoming you with wine and starters. Participants are then placed in groups of four and provided with a station with three recipes to perfect. Strangers quickly become friends as they tackle the recipes with Maciel's and Coccia's excellent guidance. They share the recipe and the first instructions, then check in by sharing key tips. For example, adding hardy herbs like rosemary and thyme at the beginning of the cooking process, with more delicate herbs being added at the end, or the alcohol burn points of different types of liquor to flambé when deglazing the pan.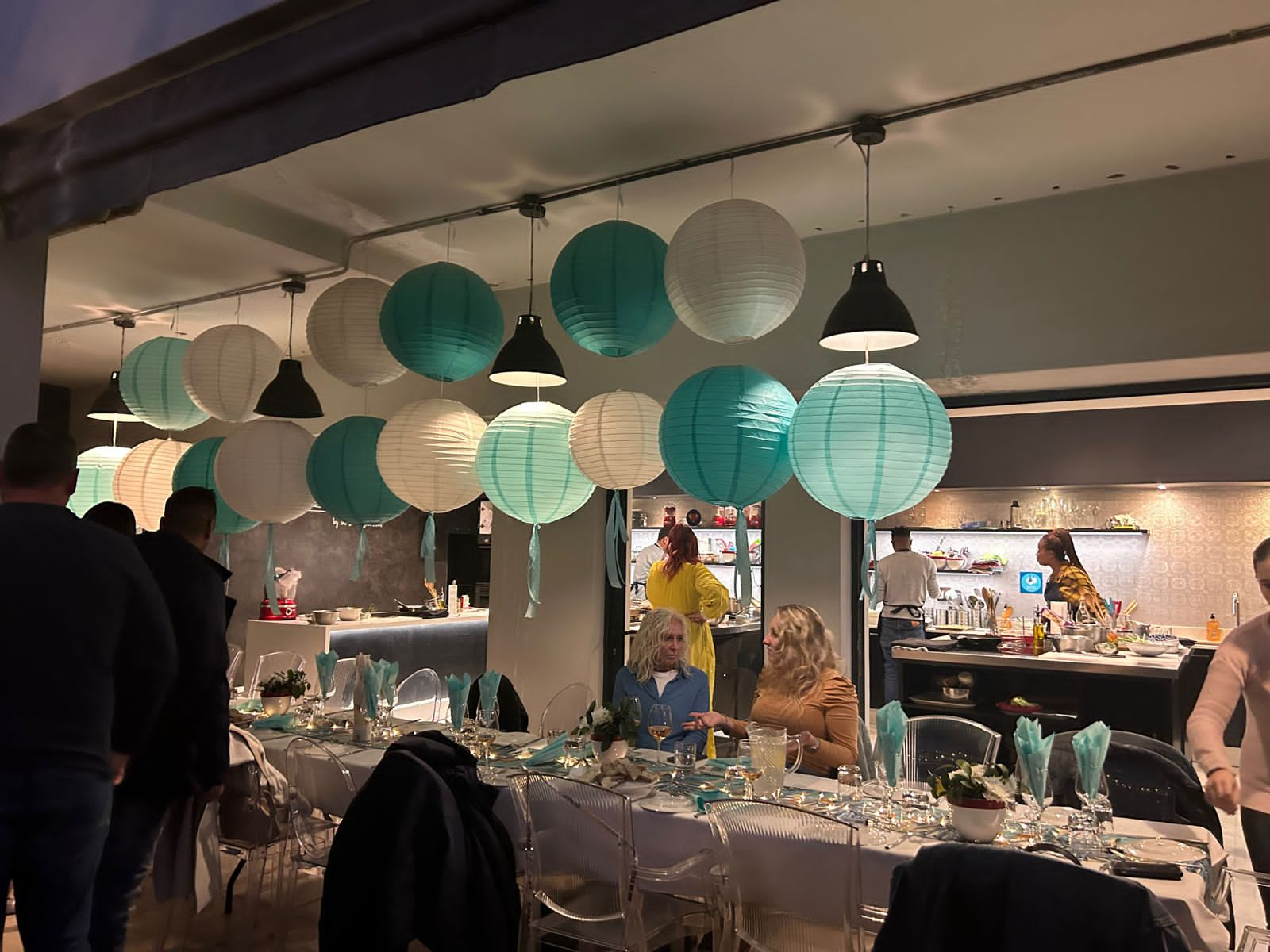 While you are cooking, another station's completed their arancini rice balls, filled with mushrooms and stretchy cheese. Perfectly crispy on the outside, they are passed around and are a great hint at the delicious food that will unfold. Music plays, wine is topped up and in between cooking your own recipes, you can peek at other stations learning about the people and the dishes on the go.

At the end of the cooking, the multiple dishes (on this evening, about 16 Mediterranean dishes were included as part of dinner, with three dessert options) are shared while participants sit at a long table and enjoy each of the delicious options. Even those in the group that have no experience were impressed with what they were able to produce under the expert chefs' guidance, like delectable, complex dishes of pillowy gnocchi and beef-shin stew.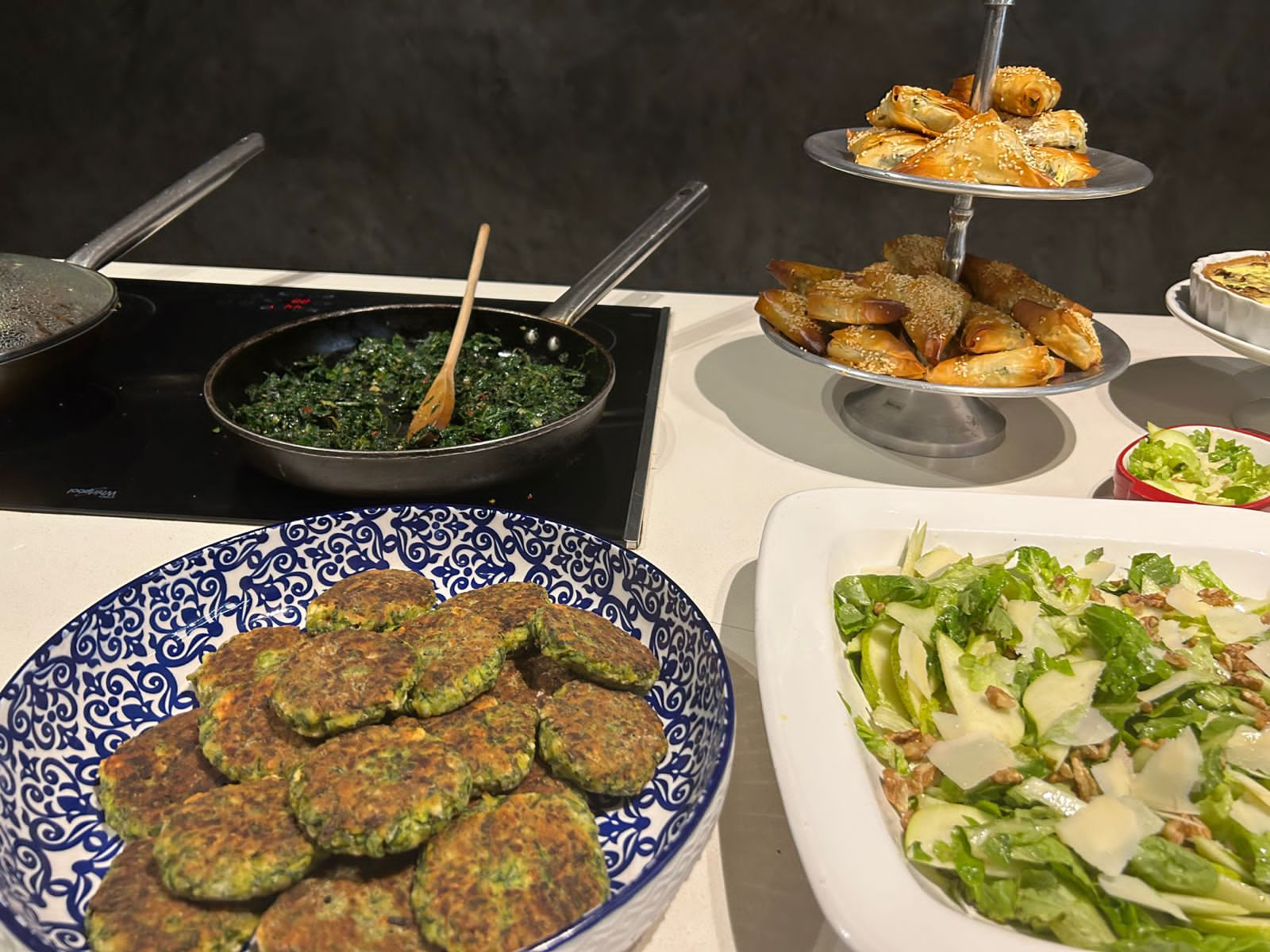 The Cookery is a refreshing change to the more sterile cooking-type classes and offers group experiences with different cuisine and dietary options. We loved the sound of 'Curries around the World' and 'Tacos and Tequila'. They host bachelor's and bachelorette's, birthday parties and friend catch-ups. For end-of-year company team building, we could not think of a better option of cooking with colleagues, chatting and enjoying a shared meal. 

The Cookery's classes are from R650 p.p. They sell out incredibly fast so subscribe to their mailing list to get first dibs and enjoy a wonderful Joburg night out. You can find them here.