Conveniently located between the Sandton and Rosebank business districts, Illovo is a popular residential area filled with 1950s and 1960s apartment blocks, walkable tree-lined streets, and a wide choice of cafes and restaurants. These are mostly centred around the small Thrupps, Illovo Muse, Illovo Square and Illovo Junction centres along Oxford Road and the Post Office Centre one block east. The neighbourhood is famous for being home to the Wanderers cricket stadium as well as the Wanderers Golf Club, the Wanderers Club (which includes running, boxing, tennis, bowls, rugby and 5-aside football facilities) and the Protea Hotel Wanderers (recently renovated, it now has a great poolside deck area). 

Neighbouring Illovo is leafy Melrose, characterised by its jacaranda-lined streets and the mid-Century apartment blocks of Birdhaven, another peaceful suburb that opens onto the delightful James and Ethel Gray Park (a haven for birdlife which inspired the suburb's name). Further down the hill to the east just beyond the park and approaching the M1 highway is glossy Melrose Arch Precinct, popular for its pedestrianised streets and designer shopping. 
WHERE TO EAT IN ILLOVO
Not an exclusively seafood restaurant, but the flawless fish dishes are always the big attraction at this chic restaurant. Grilled kingklip, gigantic langoustines and seared tuna steaks feature prominently and the pasta menu is the real deal, straight from an Italian fishing village. A nice spot for lazy weekend lunches on the terrace, Mediterranean style.
Where: 196 Oxford Rd, Illovo

This unfussy little bistro is a socialites hub with the crowded tables groaning under the weight of open wine bottles, designer handbags and lively conversations. The food is simple but accomplished bistro fare – the fillet salad is delicious – and the bustling atmosphere akin to a wine bar. Bookings for lunch only.
Where:18 Chaplin Rd, Illovo
Chateau Gateaux 
The refrigerators in this place at the Thrupps Centre encase beautifully decorated pastries and cake slices, while a display table overflows with freshly baked goods. Mouth-watering gateaux, pastries, savoury burekas and gourmet sandwiches are on the menu. Try the chocolate volcano – warmed to make the chocolate ooze out. Supremely delicious. Menu items can be ordered and elegantly boxed to take home.
Where: Thrupps Illovo Centre, 204 Oxford Rd, Illovo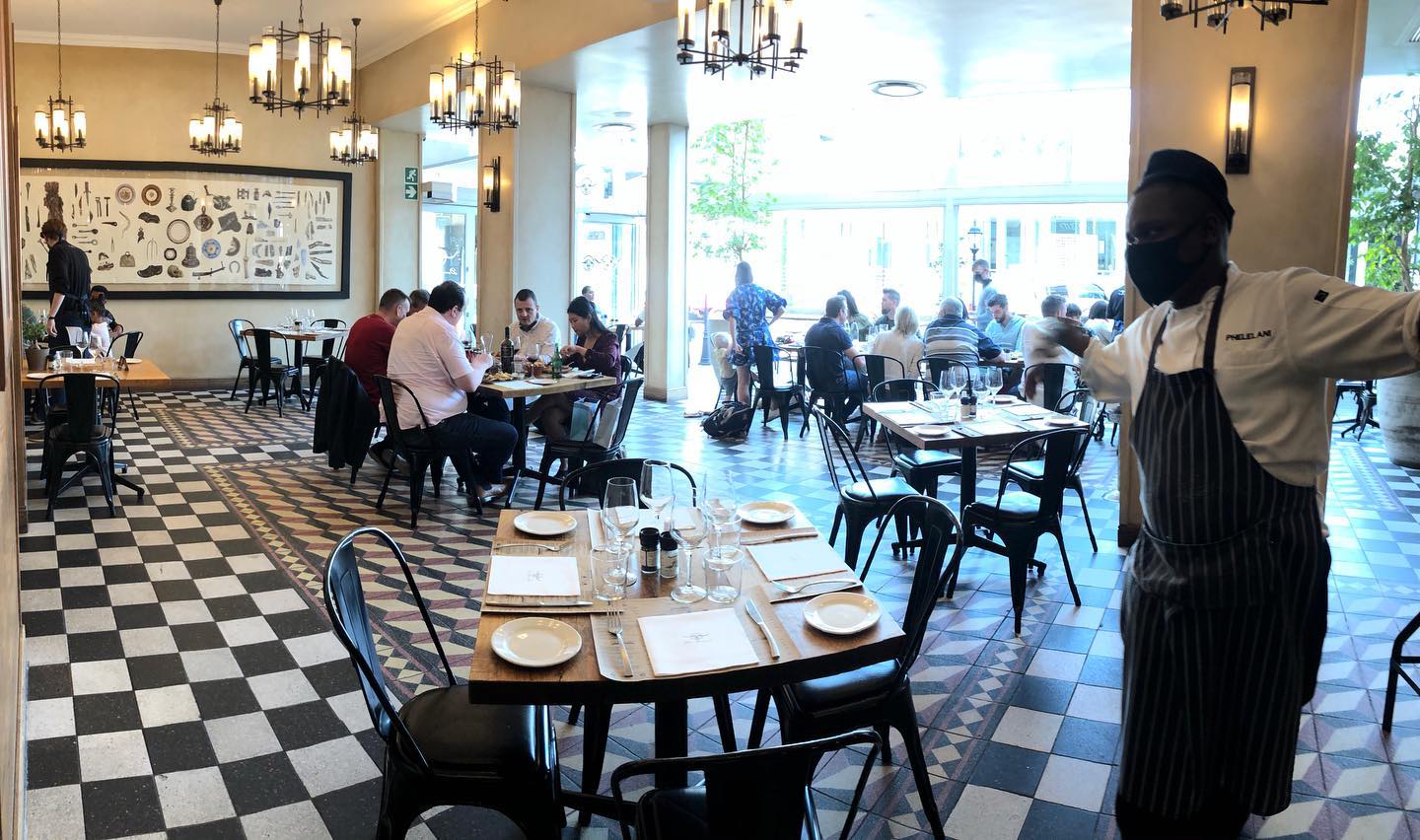 Don Armando
For the best steaks in the neighbourhood book a table at this Argentine grillhouse in the Illovo Square centre, owned and run by the same team from the Mastrantonio Italian restaurant upstairs. Classic Argentinian meat cuts are cooked over an open fire and there's a good menu of Argentinian wines to enjoy your steak with.
Where: Illovo Square 3 Rivonia Rd, Illovo The Great Eastern Food bar is for eaters who relish unique and subtle flavours, and many of them have followed this restaurant here all the way from Melville after it relocated in 2019. Trout ceviche tacos, vegetable or kimchi gyoza dumplings and flavoursome bowls are just a few of the many Asian-inspired delights on offer, and vegetarians will be delighted with the broad selection of meat-free options.
Where: The Post Office Centre, 30 Rudd Rd, Illovo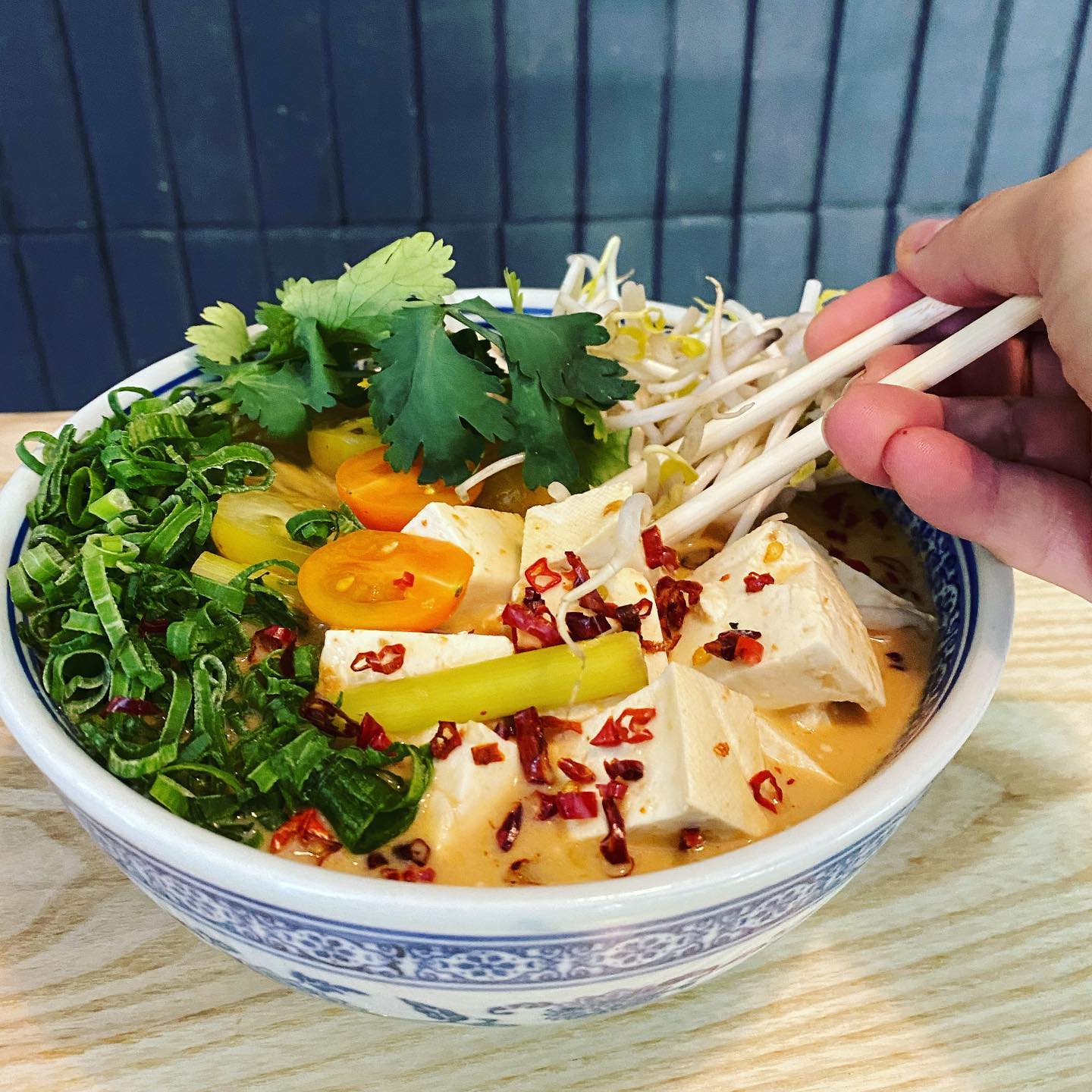 A casual yet sophisticated choice for seafood and sushi. Try the prawns cooked Portuguese-style. There's also a good selection of salads and sides, and excellent crispy battered hake and chips. As is typical for Joburg, the outdoor tables look directly onto the car park.
Where: Thrupps Centre, 204 Oxford Rd, Illovo Specialising in Taiwanese and Chinese street food with a twist this is a casual restaurant with a wide-ranging menu that focuses on small plate dishes that are designed to be shared. Start with traditional potstickers, Norwegian salmon tacos, and crispy Korean fried chicken wings and go all out on the grilled Chinese 'soko' skewers and the stuffed bao (steamed buns). The restaurant is unlicenced though you can bring your own drinks.
Where: Illovo Muse, 198 Oxford Rd, Illovo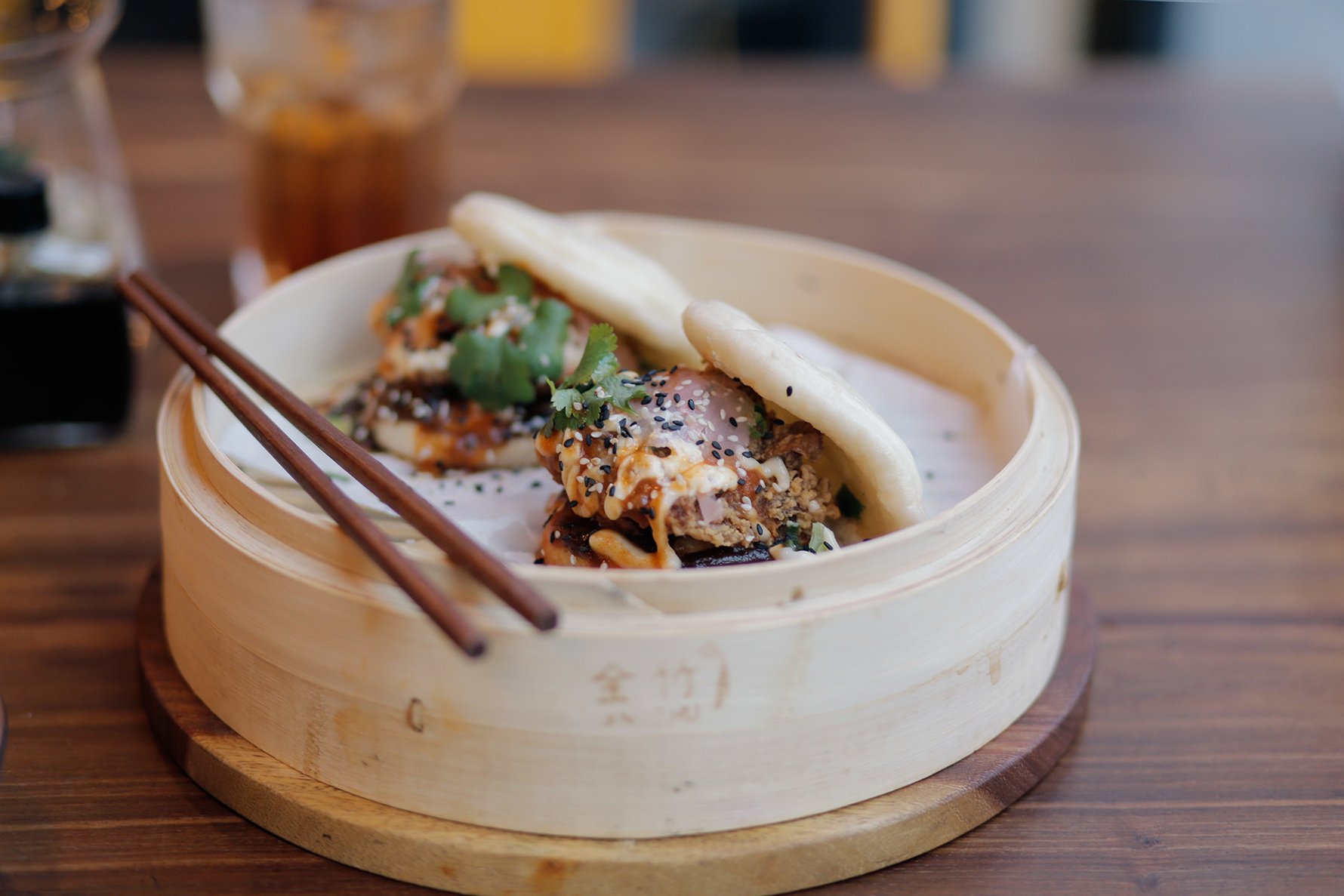 A lively taverna serving Joburg's best Greek fare since 1993. Their wide-ranging and authentic menu includes a large selection of meze dishes, delicious roasted fish specialities (more than worth the extra waiting time) and other Greek standards such as kleftiko and souvlakia. Pre-Covid times Parea was famous for its belly dancers and smashing crockery. While the Greek dancing has subsided for the time being, if it's your birthday they'll still get out the sparklers and sing you a song.
Where: 3 Corlett Dr, Illovo
The Patisserie
This girly cafe, with its bold pink and white striped walls and small French-style tables, is known for its awesome display of pastries and cakes, and can create custom cakes for special occassions. They also serve a light meals menu. Menu favourites include the fluffy scrambled eggs or the generous helping of salmon fishcakes with salad.
Where: Post Office Centre, 30 Rudd Rd, Illovo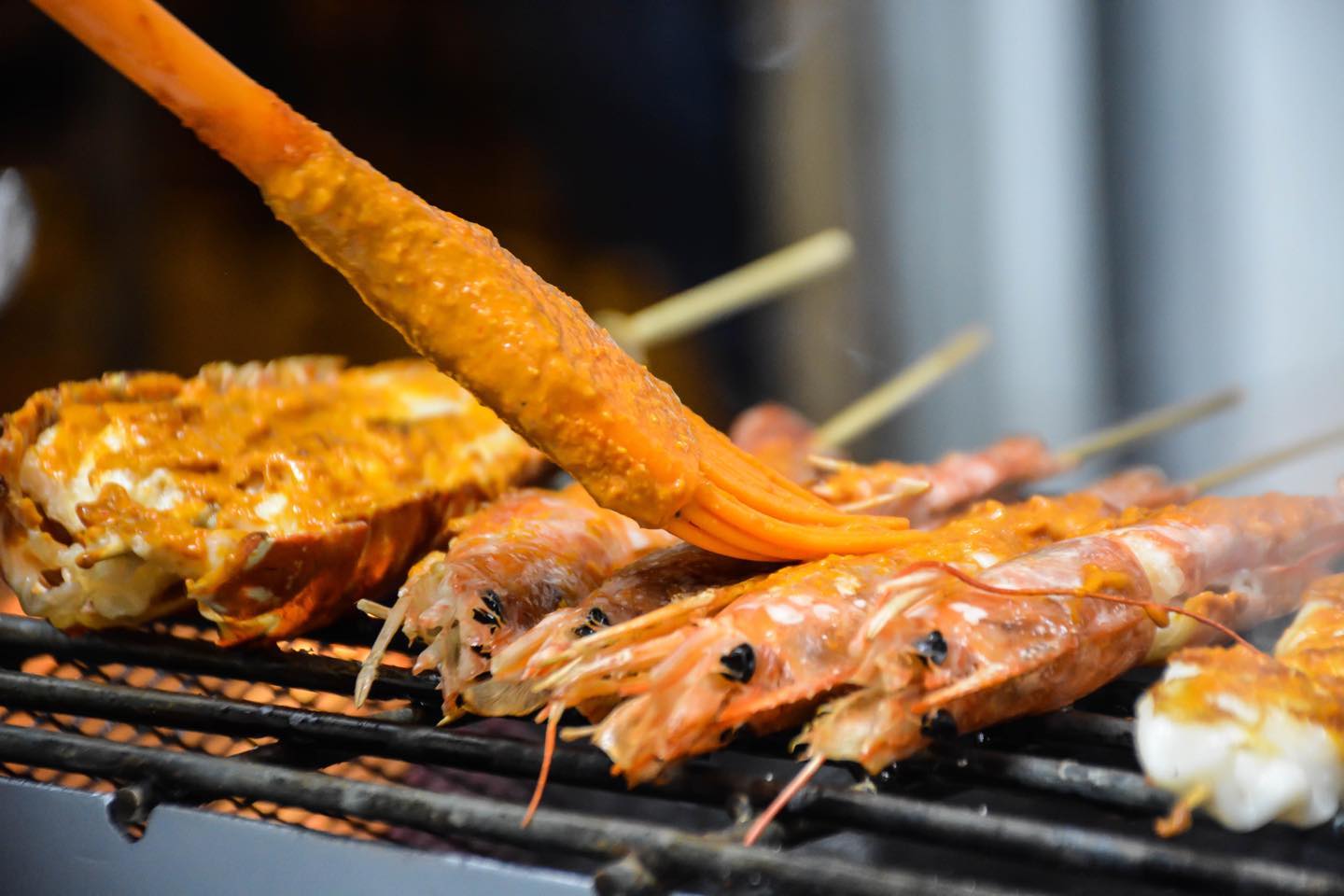 The Prawnery
The clue's in the name, this friendly restaurant and bar on the corner of Oxford Road and Corlett Drive specialises in prawns - available grilled with lemon and herb or peri peri bastings. They also serve a host of other seafood specialities including whole grilled fish, tuna steaks and pasta dishes, and there's sushi on the menu too. Look out for their great value mid-week prawn specials.
Where: Illovo Junction, 178 Oxford Rd (cnr Corlett Dr), Illovo For the best Israeli shakshuka breakfast there's this stylish and welcoming café with an outdoor deck perfect for sunny days, serving generous portions of food that would bring comfort to any troubled soul. Other musts are the vanilla-infused kitka French toast with mascarpone, halva and toasted almonds or the New York deli-style Reuben Special of brisket on rye.
Where: Illovo Square, entrance on Harries Rd (cnr Oxford Rd), Illovo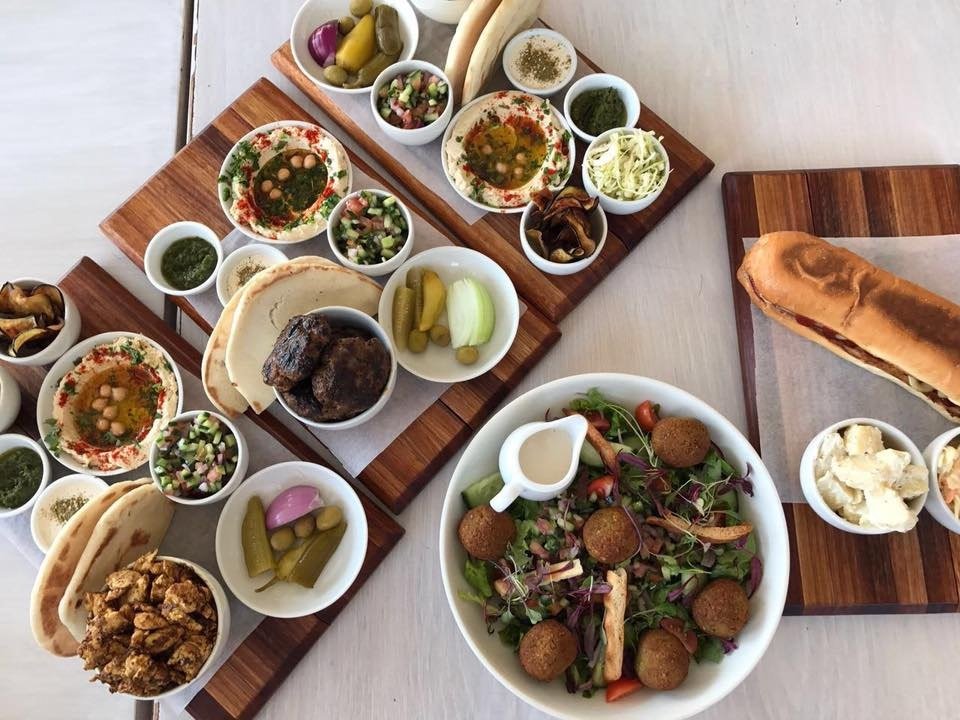 Trabella Pizzeria
Overlooking the busy Illovo Junction this long-running local favourite serves a classic pizza-pasta menu. Pastas are rich and creamy and the pizzas thin and crispy - if you are super hungry try the Tracy, named after the owner, which comes with just about every topping imaginable. The cosy atmosphere makes this a popular date night spot, especially on warm evenings when the tables spill out onto the pavement.
Where: Illovo Junction, cnr Oxford Rd and Corlett Dr, Illovo The much-awarded Yamato serves elegant and traditional Japanese food with polite service. The superior sushi and sashimi menu is more than a few cuts above your average conveyor belt and the gyoza dumplings – best eaten with a touch of chilli oil and soya sauce – and light tempura dishes are a definite highlight. Solemn atmosphere but what a combination of flavours!
Where: Illovo Muse, 198 Oxford Rd, Illovo
MELROSE AND BIRDHAVEN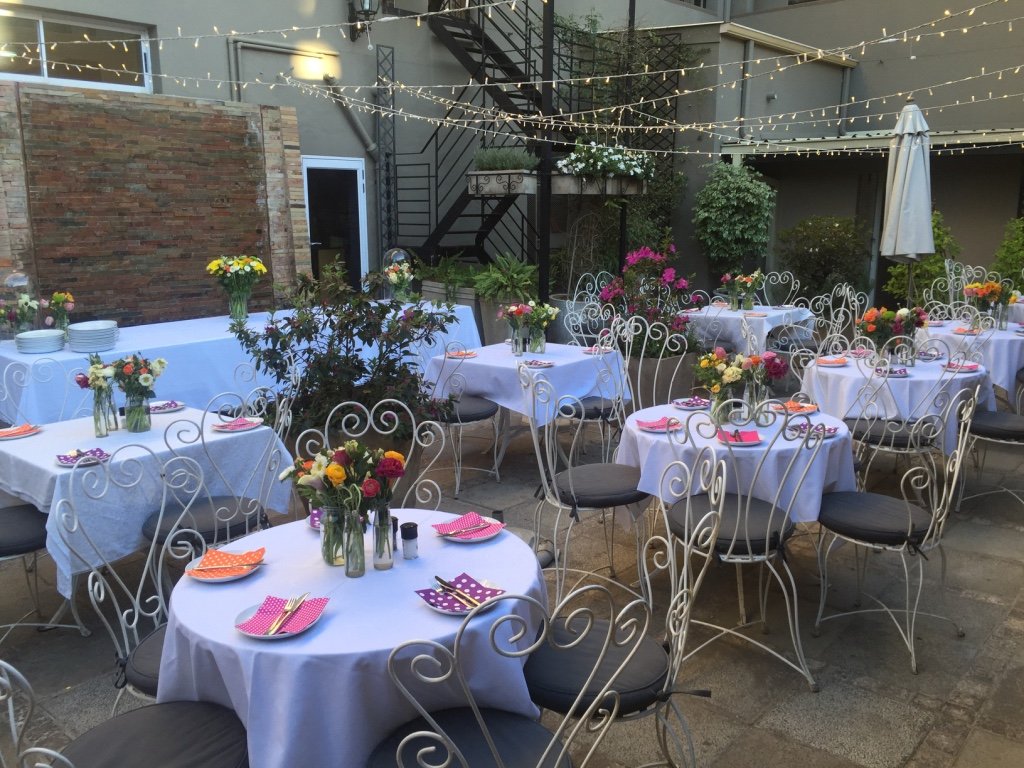 Don't be deceived by the petite street frontage, this cute French-inspired cafe in Birdhaven actually occupies an entire courtyard that is reached via the back of the cafe. The menu's French inspiration is found in its perfectly executed omelettes and galettes (a savoury French crepe made using buckwheat flour) with fillings such as spinach leek and feta or chorizo, mozzarella and tomato.
Where: Wrenrose Court / Birdhaven Centre, 64 St Andrew St, Birdhaven This intimate restaurant space at the chic The Peech hotel oozes casual sophistication, with its refined interior design touches and elegant bar counter where a superb range of boutique wines are poured. Serving contemporary fine dining the restaurant often hosts special events such as guest chef pop-ups and wine pairing dinners and during the winter of 2021 hosts the award-winning Candice Philip as Chef in Residence, who has brought to the table a perfectly executed fine dining tasting menu. Open for dinner Thu to Sat only, booking is essential.
Where: The Peech boutique hotel, 61 North St, Melrose North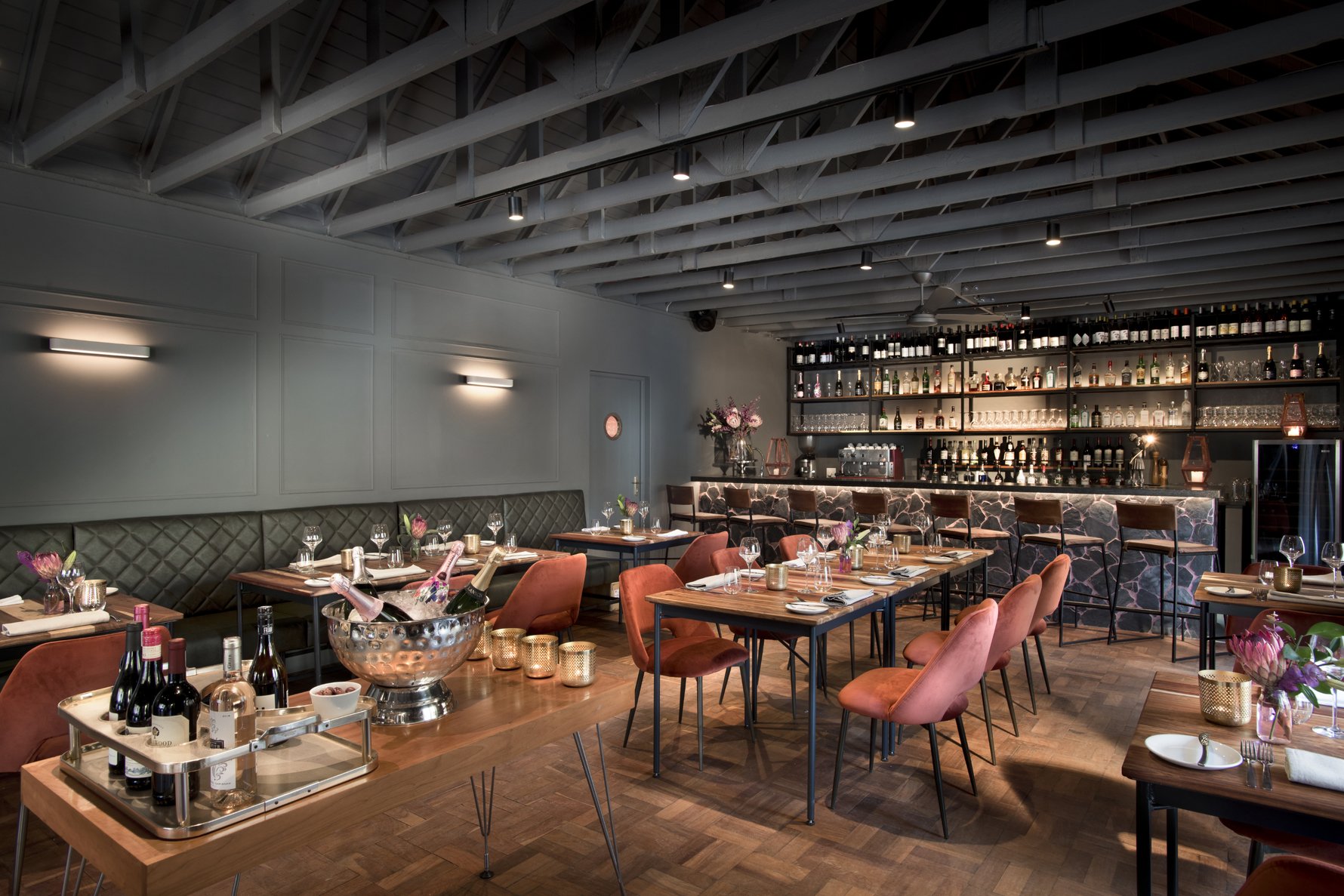 Launched in May 2020 in what was once the Voodoo Lily cafe, this corner cafe and deli is always expanding and now has a bakery as well as a fully-fledged on-street coffee counter serving their very own Coffefe blend. The Gourmet Grocer's consistent popularity and successful expansion is all testament to the owners' brave decision to transfer their cafe into a retail outlet at the start of South Africa's 2020 lockdown. Over time they have gradually brought back elements of the cafe (they now serve breakfast, lunch and drinks) and particularly popular is the terrace that occupies an entire street corner.
Where: Cnr St Andrew St and Wrenrose Ave, Birdhaven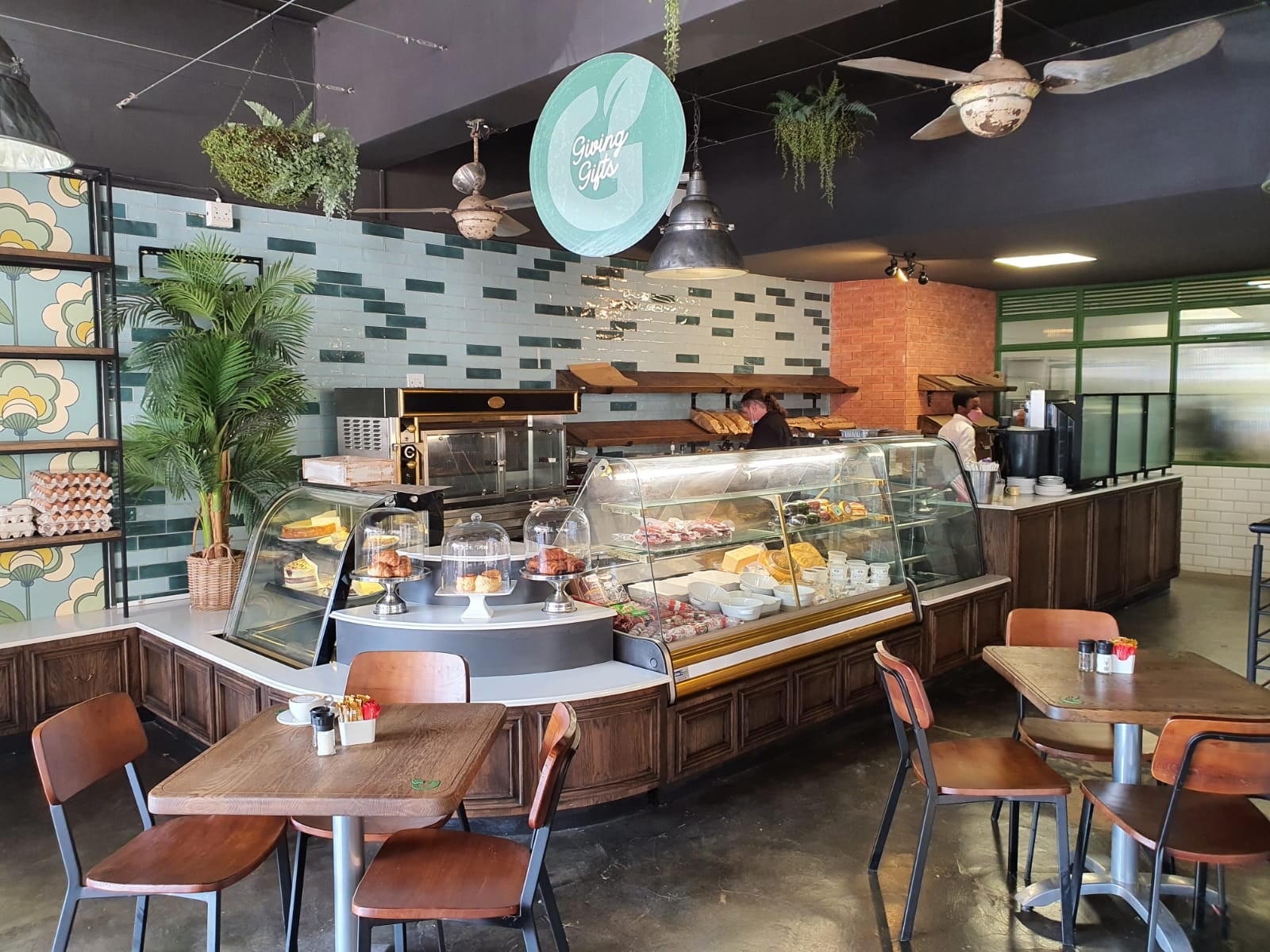 Built around a series of piazzas and wide-open walkways, Melrose Arch is known for its vibrant streetside cafe culture and this is a great choice if you are looking for a restaurant where you can sit outdoors, with more than a dozen different cafes and restaurants from which to choose.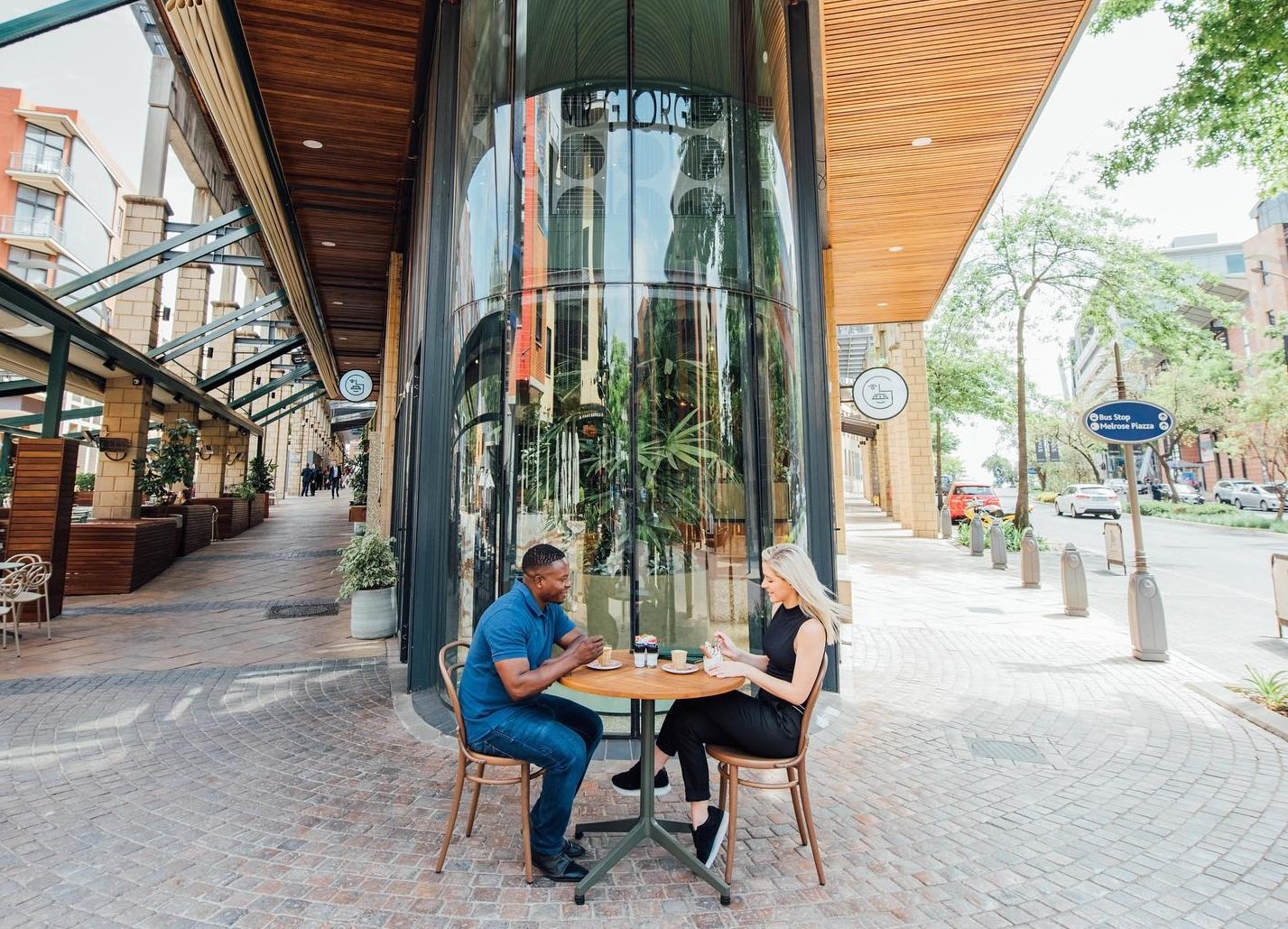 The Melrose Arch piazza is the centre of the action and they've now added additional seating in the middle of the square providing more space to enjoy meals from your favourite restaurants outdoors. Top restaurant choices on the piazza include The Grillhouse for steaks, Tashas for elegant bistro dining, Piza e Vino and Mezeopoli for Mediterranean cuisine.

Lining the wide pavements along The High Street (just off the piazza) take your pick from classic French cafe Paul (an excellent place for cakes and patisserie), the lively Brazilian churrascaria Rodizio, Italian restaurant Old Town Italy and the eye-catching Mr George bistro on the corner. For classic Indian cuisine you can always rely on Ghazal's on Melrose Square and for halaal dining there's Istanbul kebab. For casual drinks Tiger's Milk is a popular spot with a youthful energetic crowd. Serving elegant and traditional Japanese food with polite service is Yamato