Part of the slick members club Mesh (launched 2016), Mix cocktail bar stands out from the ever-growing crowd of dedicated mixologist-led cocktail bars in Joburg, for its outstanding and constantly changing seasonal menu and its inimitable sense of style. The walls carry the most covetable contemporary South African artworks (an ever-changing collection) reminding you that this is a cocktail bar located in the heart of Rosebank's art and design centre Keyes Art Mile, and you'll get to enjoy your drink with those oh-so-memorable sunset views over the treed suburbs that spread west for miles towards the Northcliff ridge in the distance. 

Mesh is Africa's first curated members' club, an exclusive and sexy work and play space for a beautiful set of movers and shakers who include bona fide South African celebrities and the talented tastemakers and creative minds who lead talent to stardom. Mix is the club's cocktail bar, open to non-members from 16:00, and attracting a boldly 'Afropolitan' (as neighbourhours Kaya FM would call them), young and fun-loving crowd, particularly during the Friday sundowner DJ sets.

If you appreciate cocktails made with the same approach to ingredients, flavours and provenance that you can expect of a fine dining chef, then you will love what the talented mixologist team have created here. Meanwhile, if you have always thought of yourself as a 'just happy with a margarita' type of cocktail drinker, prepare to have your personal standards raised. Wine drinkers will also be more than satisfied with the choices on offer and if you are a devotee of Champagne the bar stocks top labels like G.H Mumm.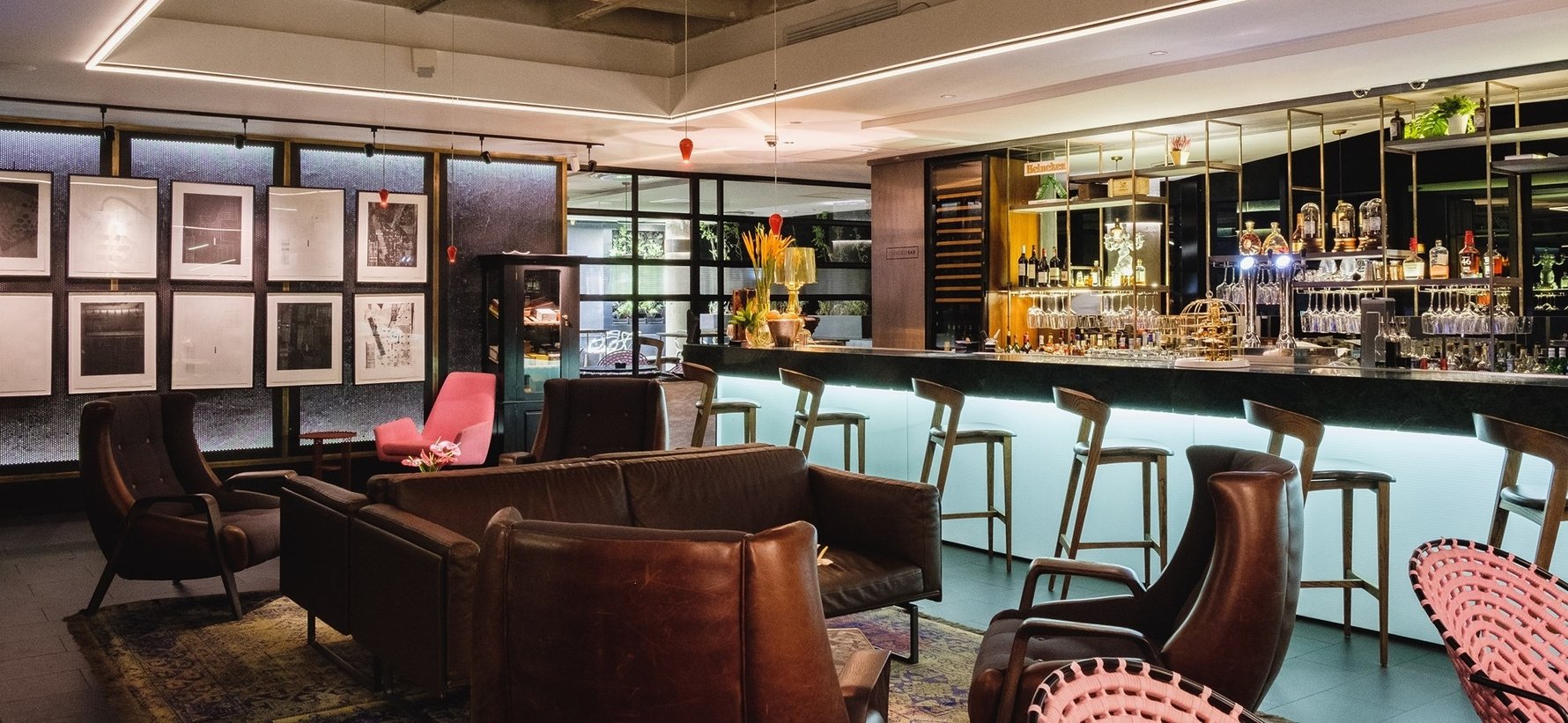 Every ingredient used in the cocktails (aside from the basic base spirits and mixers themselves), has been conjured up by the mixologist team through a process of infusion, fermentation and 'compression' (a kind of sous vide magic for fruits that keeps them crisp and yet also filled with the alcohol of your choice). Under the bar counter are jars of fermenting buchu kombucha, bottles of homemade colas and a nitrogen tank for keeping drinks ice cold and creating alcoholic sorbets (the only way that physics allows spirits to become truly frozen). While the drinks are remarkably quick to prepare, the process that goes into them is impressively complex.

Bringing together world-class mixology with interiors that ooze contemporary luxury, fabulous sunset views and the coolest crowd, this is a cocktail bar of note in which to enjoy some of Joburg's most memorable sundowners.