A "common ground for uncommon people", MESH Club in the Keyes Art Mile precinct is the model multi-functional space for the continually evolving demands of the flexible work philosophy. Fitted with frills such as private desks, meeting rooms, conference space, office spaces, a concierge service and a coffee and cocktail bar — MESH Club is a seductive offering for entrepreneurs, creatives and captains of industry in Joburg who need to look no further when searching for a fitting stomping ground.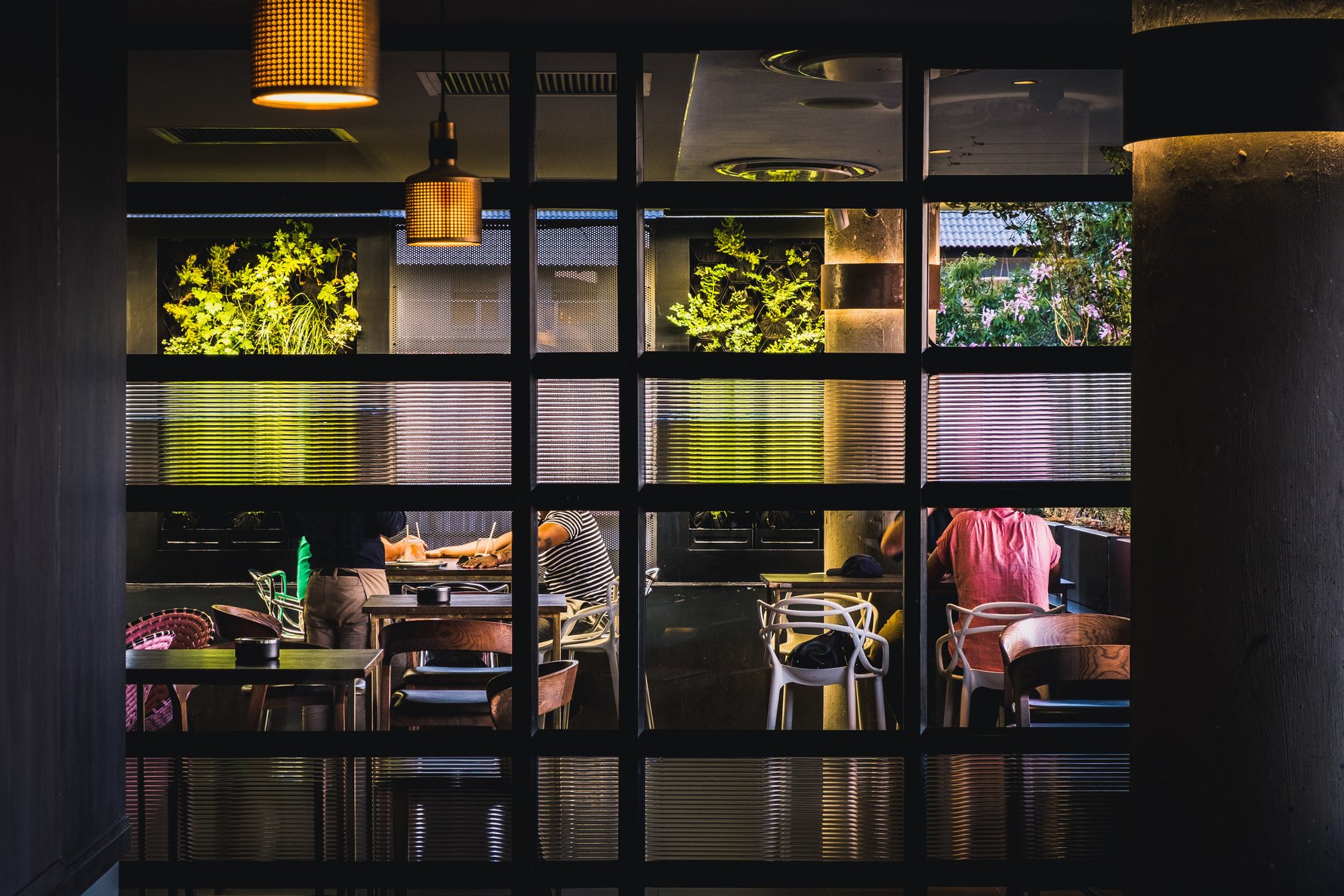 The MESH club location alone is already an enticing factor – tucked into the Trumpet building at Keyes Art Mile with its galleries, cafés and restaurants along a tree-lined street, and in Rosebank, Johannesburg's most easily walkable district.  Rosebank is growing and thriving, and was recently dubbed by a journalist in the know "Ferial Haffajee" as "Risebank". The suburb welcomes professionals, creatives and innovators from every corner of the country — and even the globe — making this the place to be in Joburg for connecting to like-minded individuals and businesses.

And with all that, may we say it – MESH Club is a super sexy and art-filled zone for work, networking and play. We were invited to consider the perks of making this space your new territory, and here is what we found.
Work at MESH
Remote working models are on the rise – shifting traditional patterns – while global companies such as Amazon, Microsoft and Google are hiring local talent. All of this points to a fresh approach to "office space". And after two years of pyjamas (Zoom off) or no pants (Zoom on) we're hankering, like lots of other people, for a space that's flexible and offers an easy segue between work and after-work or between-work. MESH Club is a fully equipped paradise for working professionals with its mix of hot desks, private desks, meeting spaces and office spaces on offer. The hot desks are ideal for business people who need to step out of their bedroom for a few times a week to check emails or complete quick tasks.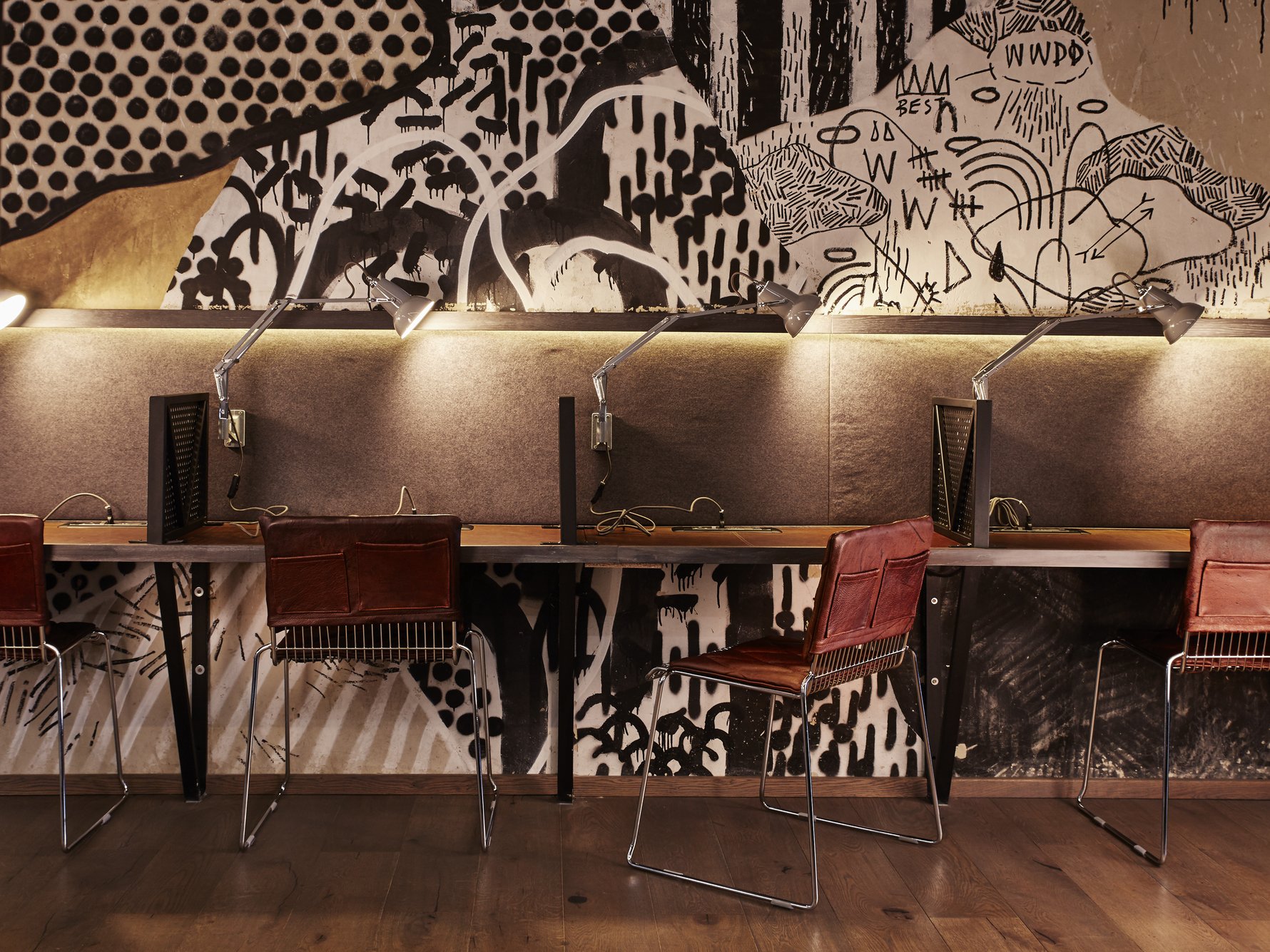 Private desks are perfect for individuals who'd like to use all the amenities offered at MESH Club and need a dedicated, secure desk to work from. Growing businesses have their pick from 11 sleek offices that are adapted to fit any operational needs and seven AV equipment-fitted meeting rooms in various sizes to meet different conferencing needs. Plus, what's a work day without a great cup (or three) of coffee? MESH Club has a coffee bar serving pastries and snacks. 
Network at MESH 
MESH Club regularly presents events that offer easy opportunities for valuable networking. Panel discussions, product and business launches and industry nights are just a handful of occasions hosted at and by MESH Club. The space's modern yet homey interior design is filled with magnificent works by sought-after local artists which makes it easy to spark a conversation with a stranger who might just be your newest worthwhile contact.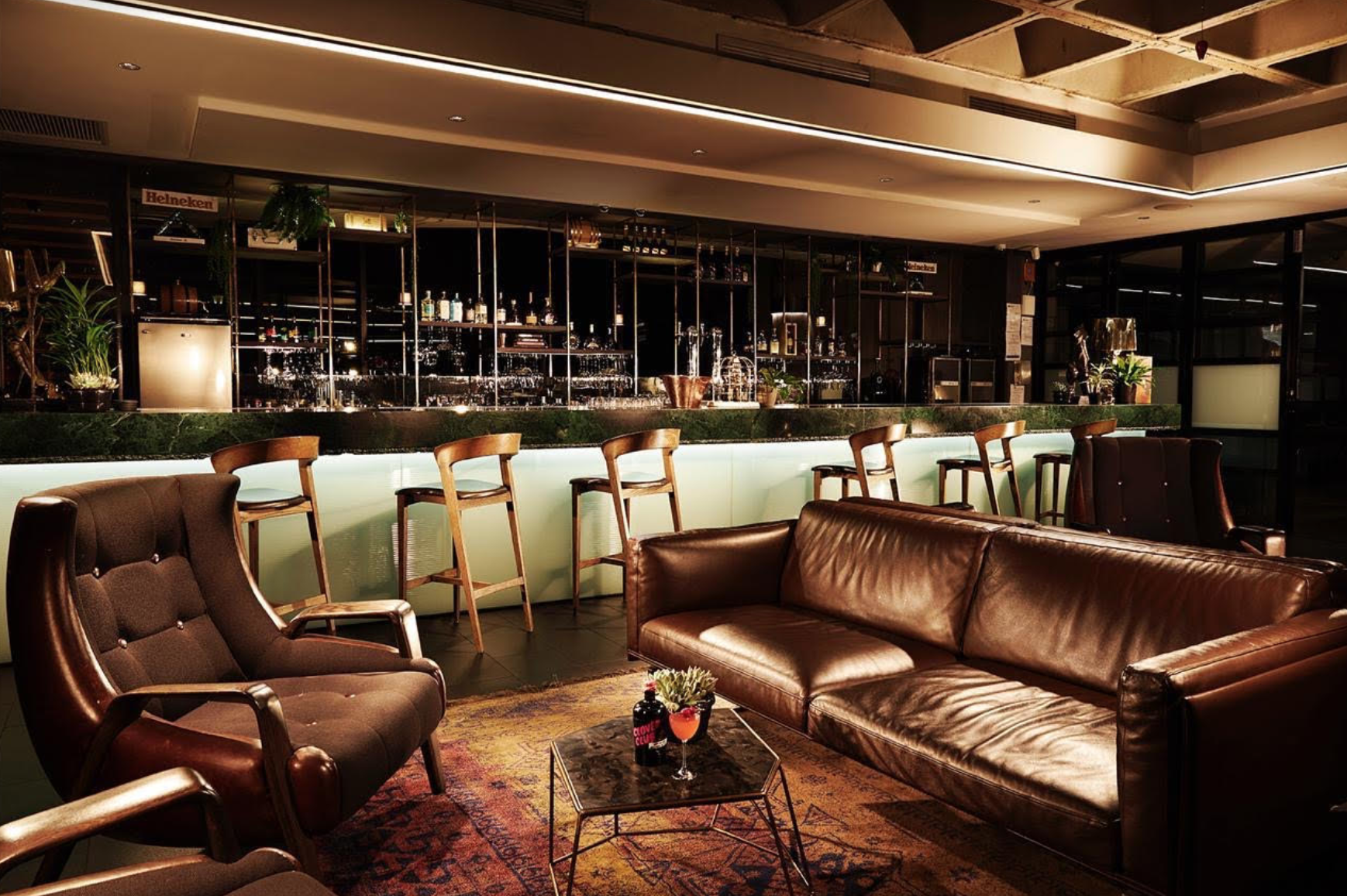 Play at MESH
After work is after work and MESH Club does not skimp on any detail for this noteworthy concept. Scenic views, delicious cocktails and tasty food options are highlights at MIX Cocktail Bar in MESH Club. This has to be one of the best ways to avoid the post-nine-to-five Joburg traffic.

Wind down from work with a drink and a chat to the skilled bartenders at the stunning jade marble bar and stay a little while longer for fun and friendly mingling at one of the events hosted at MIX, like the Wednesday night jazz sessions featuring Kopano Jazz Collective. Welcome the weekend on Friday nights with sets from some of the hottest local DJs or join the whiskey club for bespoke tastings and experiences.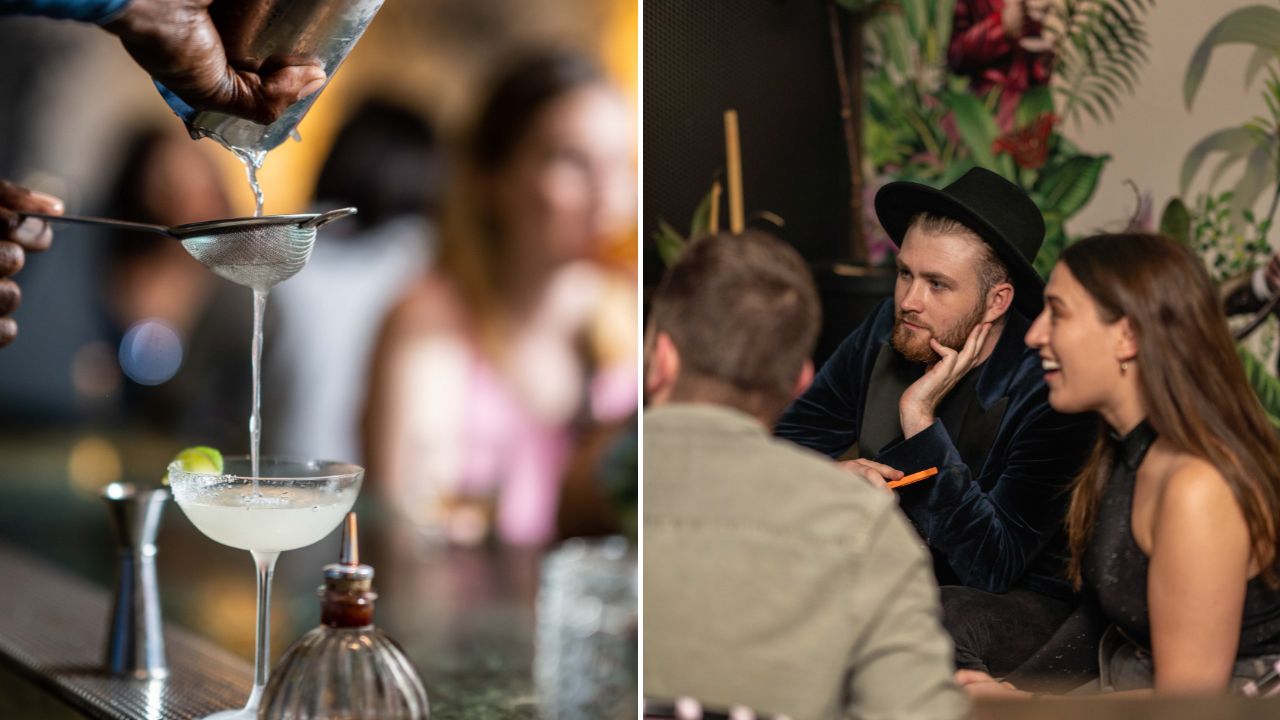 MIX Cocktail bar is a dynamic spot for socialising, but you can also quietly indulge in breakfast or lunch there while visiting MESH.

MIX Cocktail Bar is also one of the MESH Club spaces available for private event hire ranging from small meetings to large social events. 
Become a member
There are several options for attaining the perks offered by MESH Club. A complete membership that includes access to all the venue's amenities including meeting room access, a full generator for power interruption, backup water supply (plus a shower), two fast and reliable WiFi lines, concierge support and access to Mix Bar with a 10% discount on your spend on food and drinks costs R3000 per month on an annual contract, or R3500 on a month-to-month basis.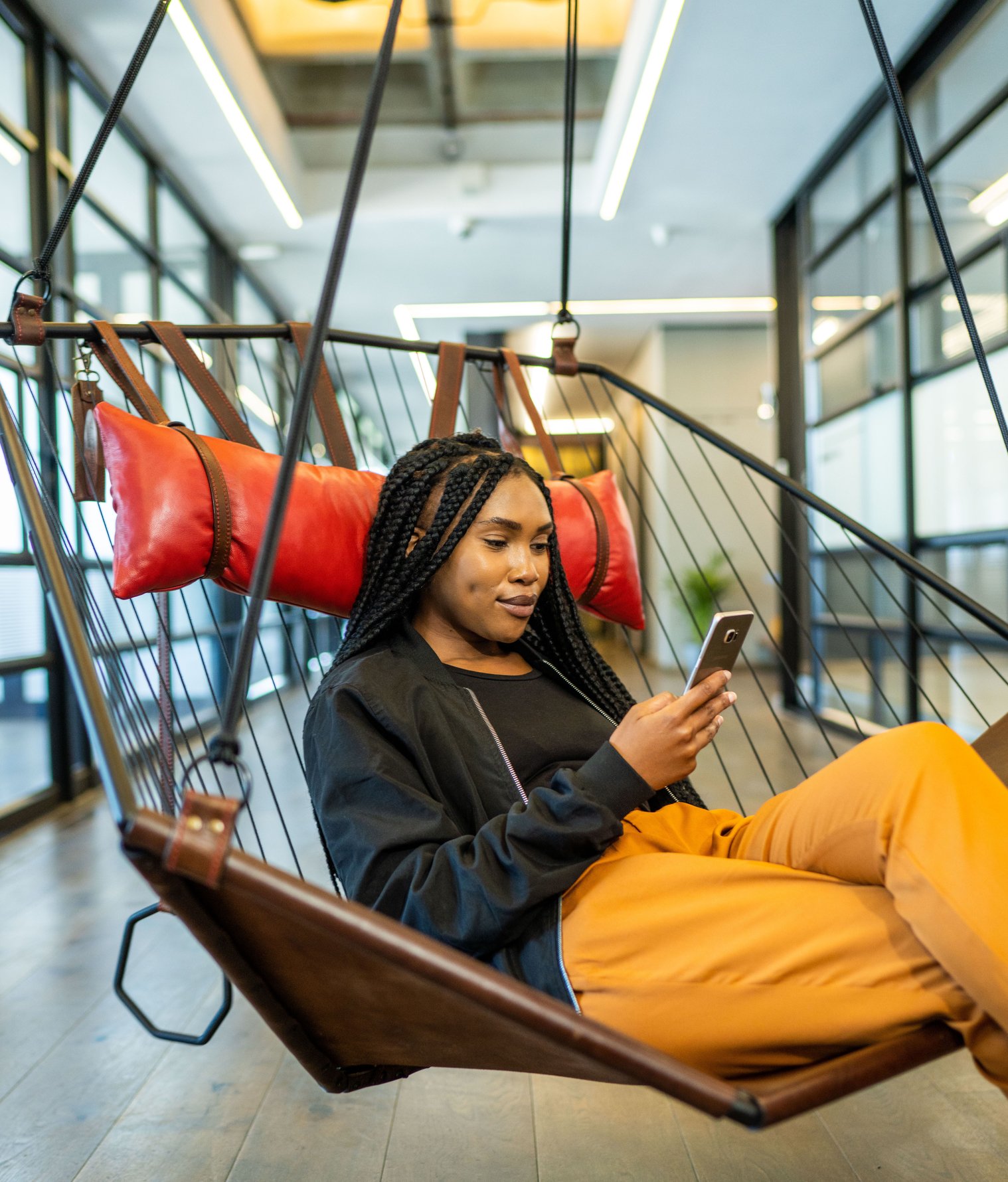 A co-working day pass that includes access to a desk, coffee and WiFi costs R500 and a social day pass which allows access to a desk, coffee, lunch, a cocktail and WiFi is R850. Those booking social day passes can also secure the use of a meeting room at R250 per hour for up to four people. This meeting room use is inclusive of snacks and refreshments for guests. 

Of course, meeting and boardrooms are available for booking and cater to six people and upwards and packages include bespoke catering and AV setup. Email the MESH Club concierge to customise your meeting and boardroom experiences.