Picture this. You arrive at your villa in Madikwe Reserve to be greeted by your team of staff for your stay. Lined up to greet you are your chef, butler/mixologist, safari guide, tracker, house manager and cleaning staff. The smiles are enormous, the uniforms impeccable. A chilled glass of something pretty awaits on a tray along with a cool dampened towel for your brow.

Your home awaits, a lavish two-bedroom villa with multi-level wooden terraces and pathways overlooking a river, your own swimming pool, and enough loungers and private seating areas tucked onto different decks around the house to make you want to keep moving around to try them all. Follow a walkway through the trees and along the river to the spa, or find your way to a moonlit bath in the wild. The linen on your king-sized bed could keep a thread counter very busy, and when you lay your head on your pillow each night there's little gift with a hand-written note that got there first. This is the ultimate in luxury and the team at Morukuru Family excel at providing it.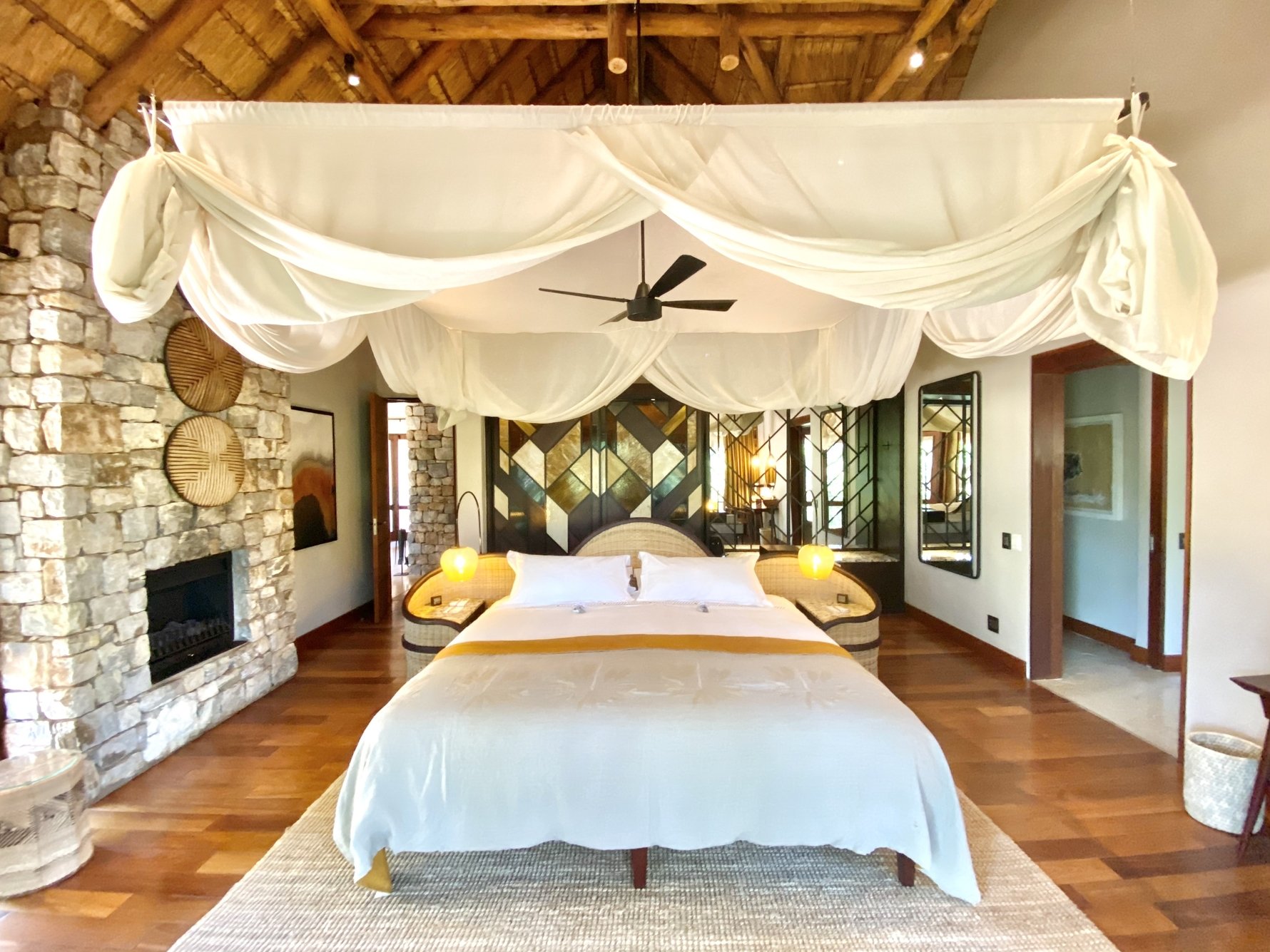 Morokuru Family Madikwe Owner's House is a two-bedroom villa on a private concession in the south-east corner of Madikwe Private Game Reserve that takes the concept of a 'home stay' to a breathtaking height.

This modern safari lodge mixes contemporary South African design style with retro cool elements. Splashes of mustard and monochromatic black and white patterns are a signature. The scent of woven basketry lingers in the space. 

This is an exclusive-use private safari villa for summer and winter, with elements to ensure your comfort at any time. You'll find laden bookshelves and reading chairs beckoning you to sit back and put your feet up, comfortable working spaces (you shouldn't use them), plenty of side tables for that afternoon tipple or cup of tea, places to recline, and snuggle up. Well positioned fire places, beautiful sculptural works, standout leather and woven chandeliers, and furniture pieces designed by the cream of South African designers, among them Dokter & Misses and Tonic, punctuate the space. The 2020 revamp of this property, opened to guests in 2005, was inspired by the colouring of the wild dogs of the area, Tswana basket weave and the dense riverine forest.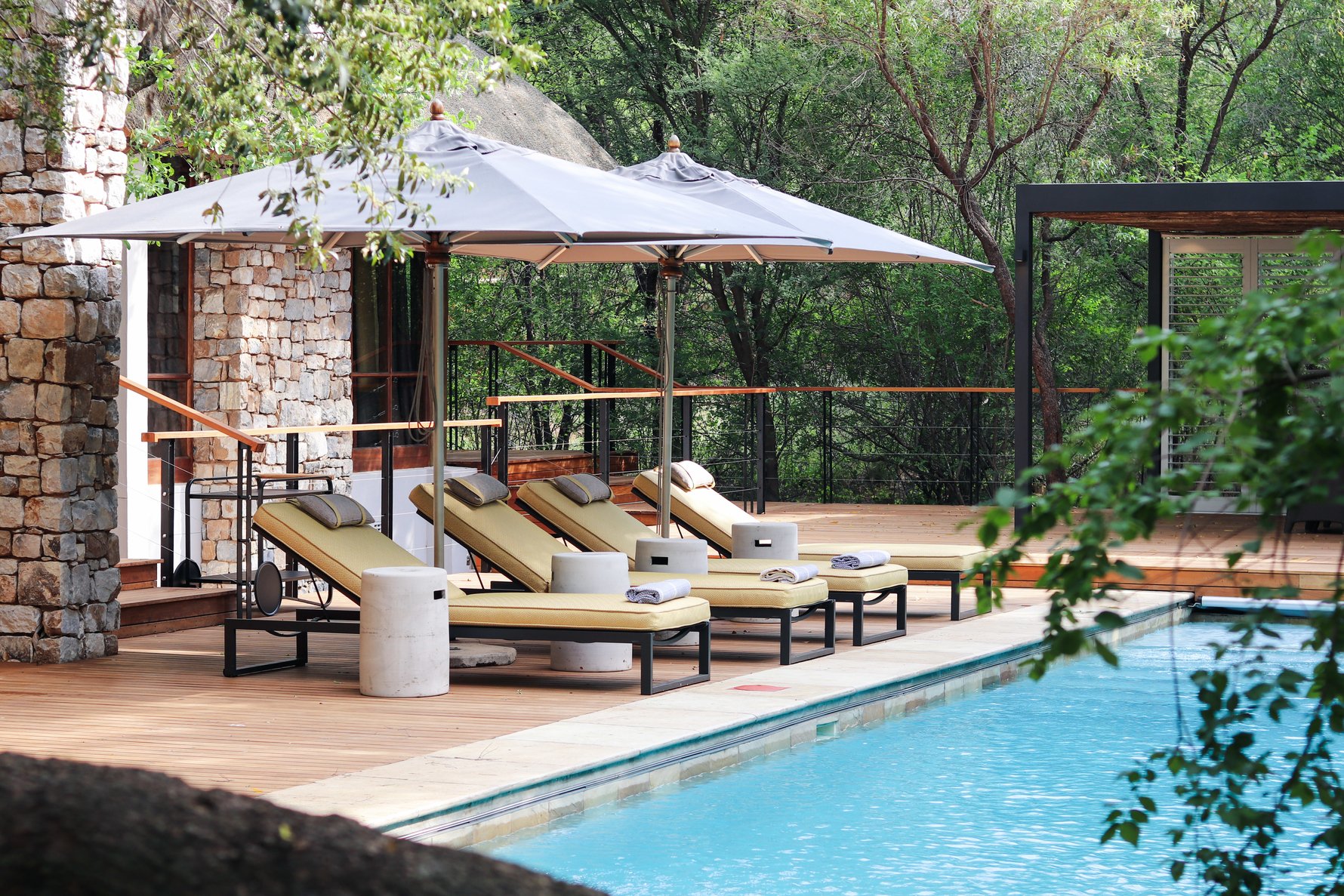 In the house a small army of help conceals itself to ensure that your stay is undisturbed. You are at home. You are free to decide how your time will be spent, what you will eat and when you will eat, even down to on a whim, ordering "chocolate pancakes" that arrive at the breakfast table and are the toast of the meal. There's a jampacked tea and coffee station replete with snacks and every mealtime brings a little surprise – from novel seating arrangements on a deck overhanging the river or with a pool view, to a fully stocked gin bar, a breadmaking lesson over a braai, and dinner perched on a hilltop overlooking acres of wild reserve. In two days we experienced a moonlit meal in the wild, two spectacular sunsets, game drives and a safari walk.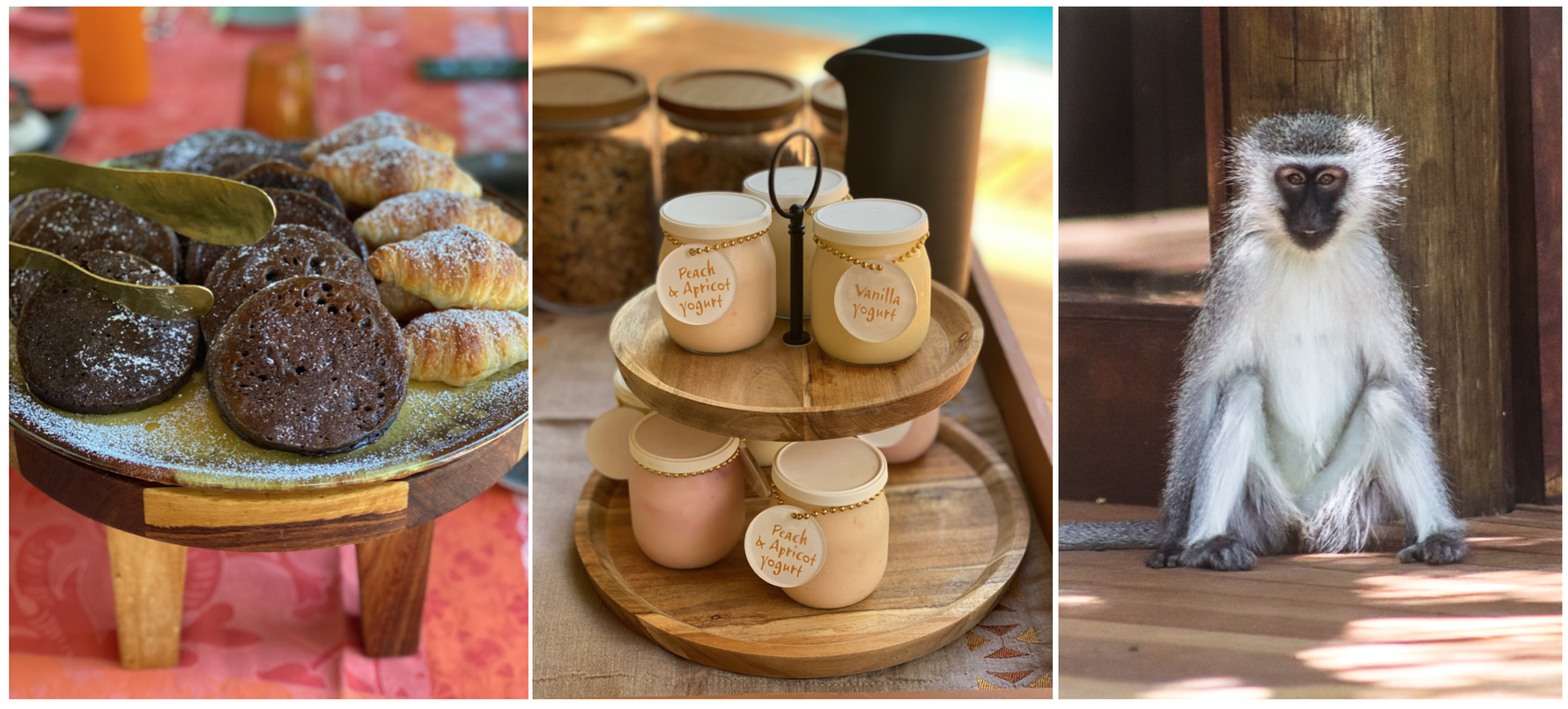 Underlying your stay is the 'Morukuru Freedom Concept', a philosophy breathed life into daily that means guests have total freedom to do whatever they want, whenever they want. Free of routines and formalities, connection is at the heart of a Morukuru stay.  

Owner's House is one of a number of Morukuru properties (among them are two more homes in the Madikwe Reserve, two Joburg villas and the award-winning Morukuru Beach Lodge in the Cape's De Hoop Nature Reserve announced as the number 1 property in South Africa – #8 in the world – in the most recent Condé Naste Traveler Readers' Choice Awards).

The house is set amid enormous Morukuru (African Mahogany) trees along the Marico River, filled with vervet monkeys who swing overhead in the dense branches watching visitors with great interest. I suppose they also like safaris.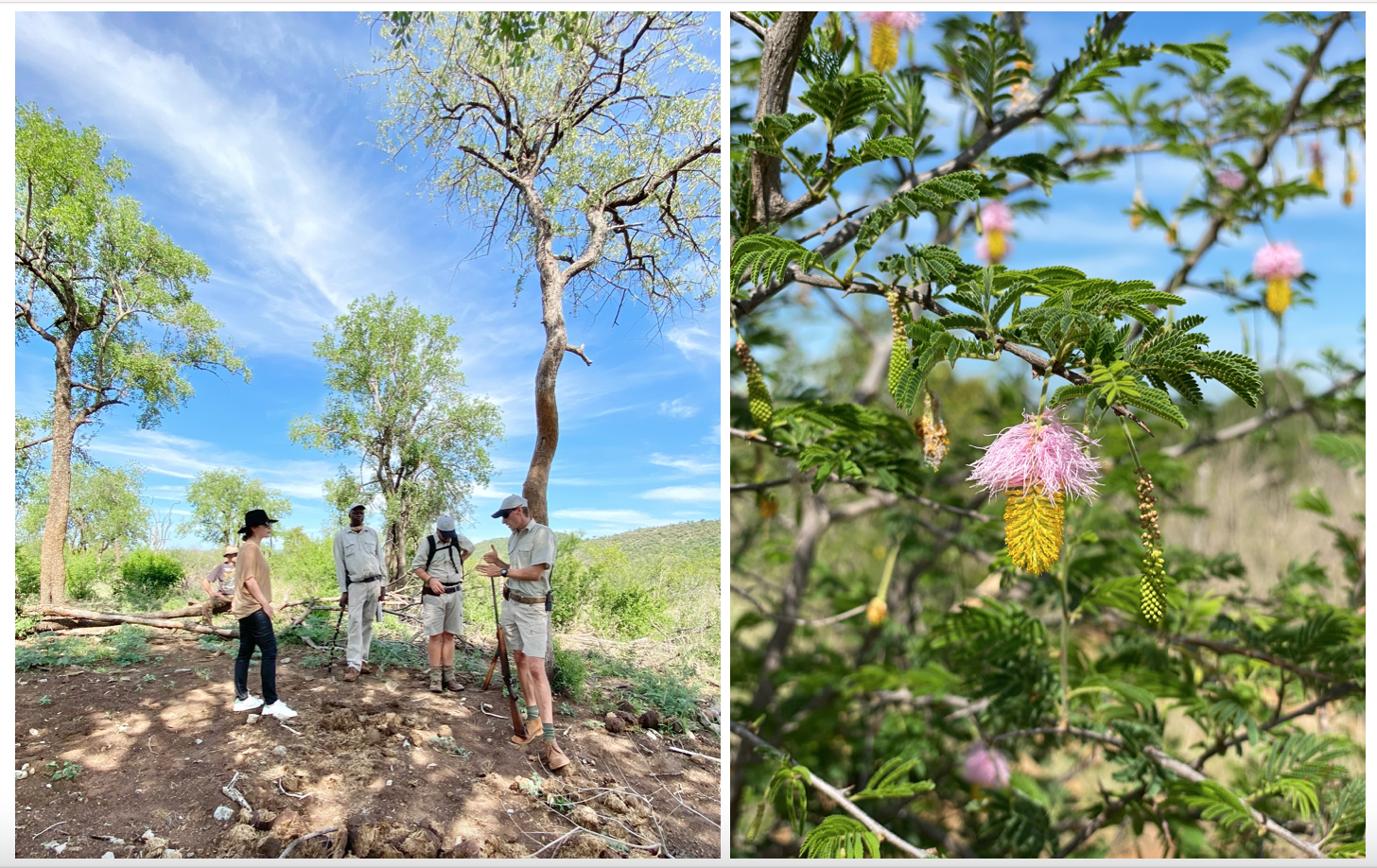 This is safari territory so of course the early wake-ups are part of the package, but even these are negotiable. Would you like to drive, or take a guided walk? Earlier, or later? Any special requests for drinks and snacks? Short of ordering wildlife to be seen in a particular order, everything else is pretty much up to you as the guest, upsetting the usual routine of even many of the most luxury safari stays. And of course if decision-making is not your thing, there's a team for that too. You even get to pad around the house in search of a midnight snack (an easy find) and everything is personalised, down to the water bottle you get on arrival, bearing your name.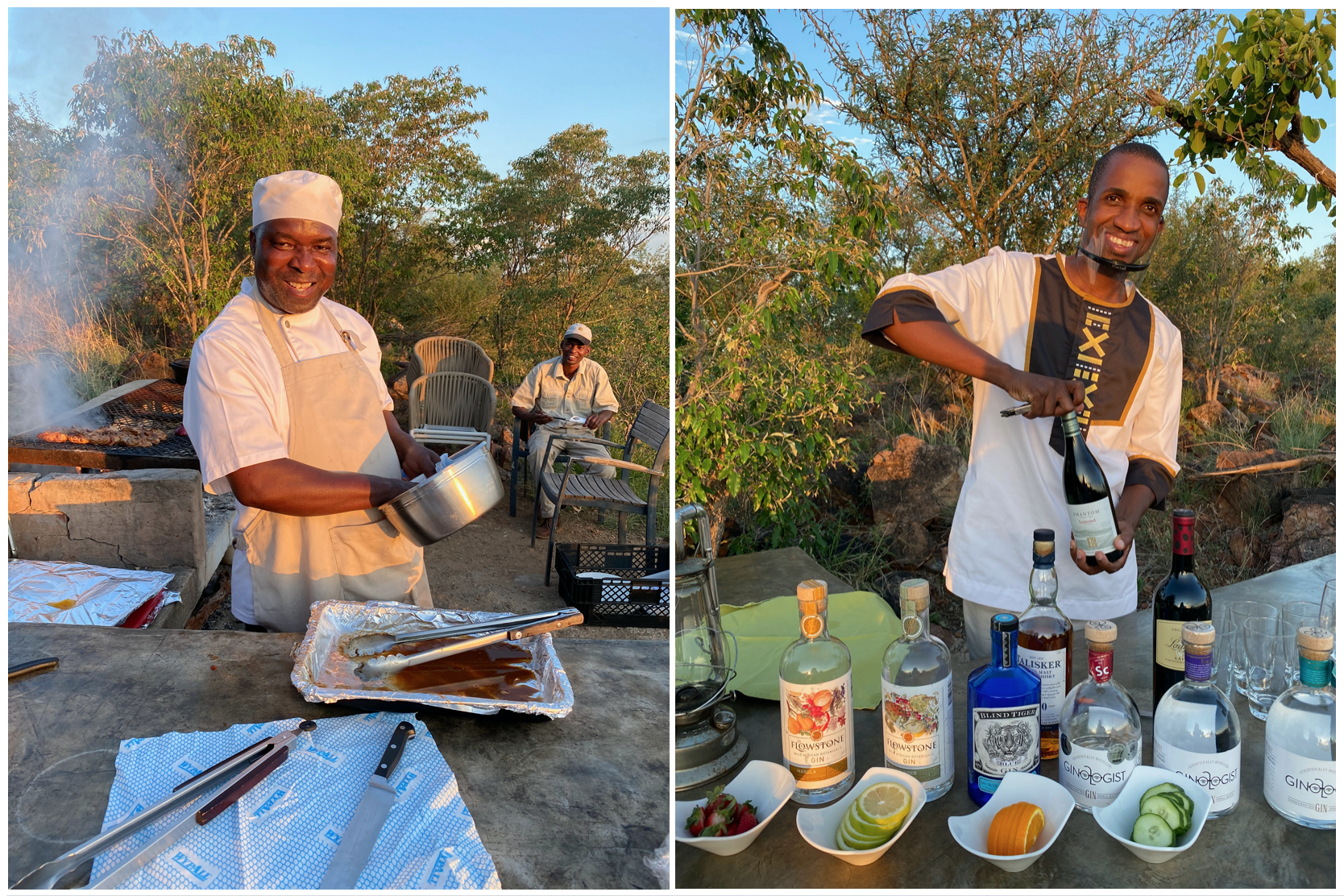 Another interesting aspect to the Morukuru properties is the focus on family. Owners Ed and Anka Zeeman dreamed of these kinds of holidays with their own children, and then built properties around that dream. Morukuru is all about family-friendliness and the team has developed a range of activities to keep even the most inquisitive and demanding young minds happy – from junior game tracking and fishing to games, cooking with chef, and craft activities. Active adults also get offered a range of activities, including a high-end conservation experience where you get to take part in tracking by helicopter and tagging wildlife at risk.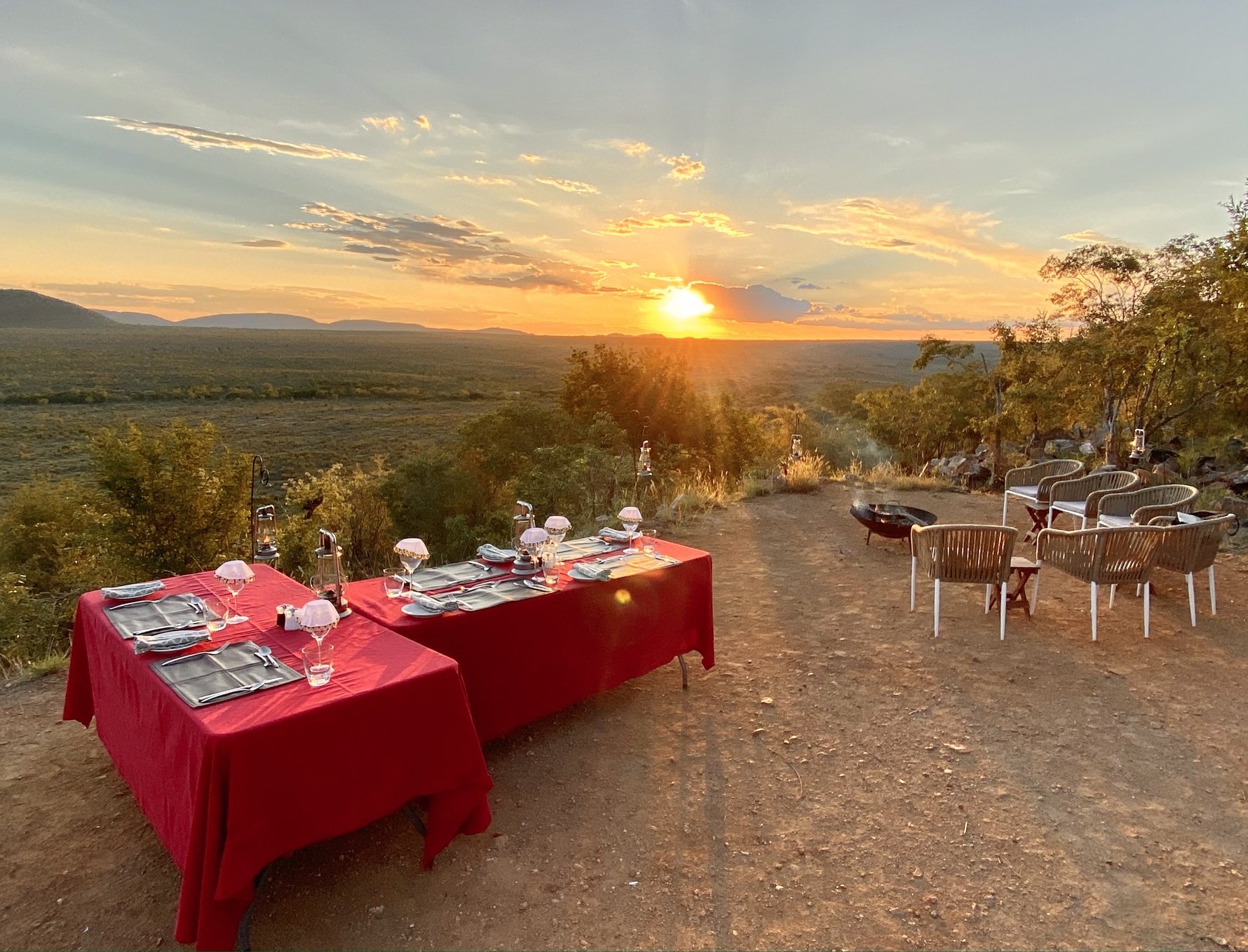 Madikwe is South Africa's fifth-largest game reserve, a 75 000 hectare reserve in North-West province. It's an easy four-hour hour drive from Joburg. You enter at Molatedi gate, near the Botswana border. The sand road leading to the private concession gives no hint of what to expect. It's a landscape of mountains and aloes, where summer temperatures reach in excess of 35 degrees C.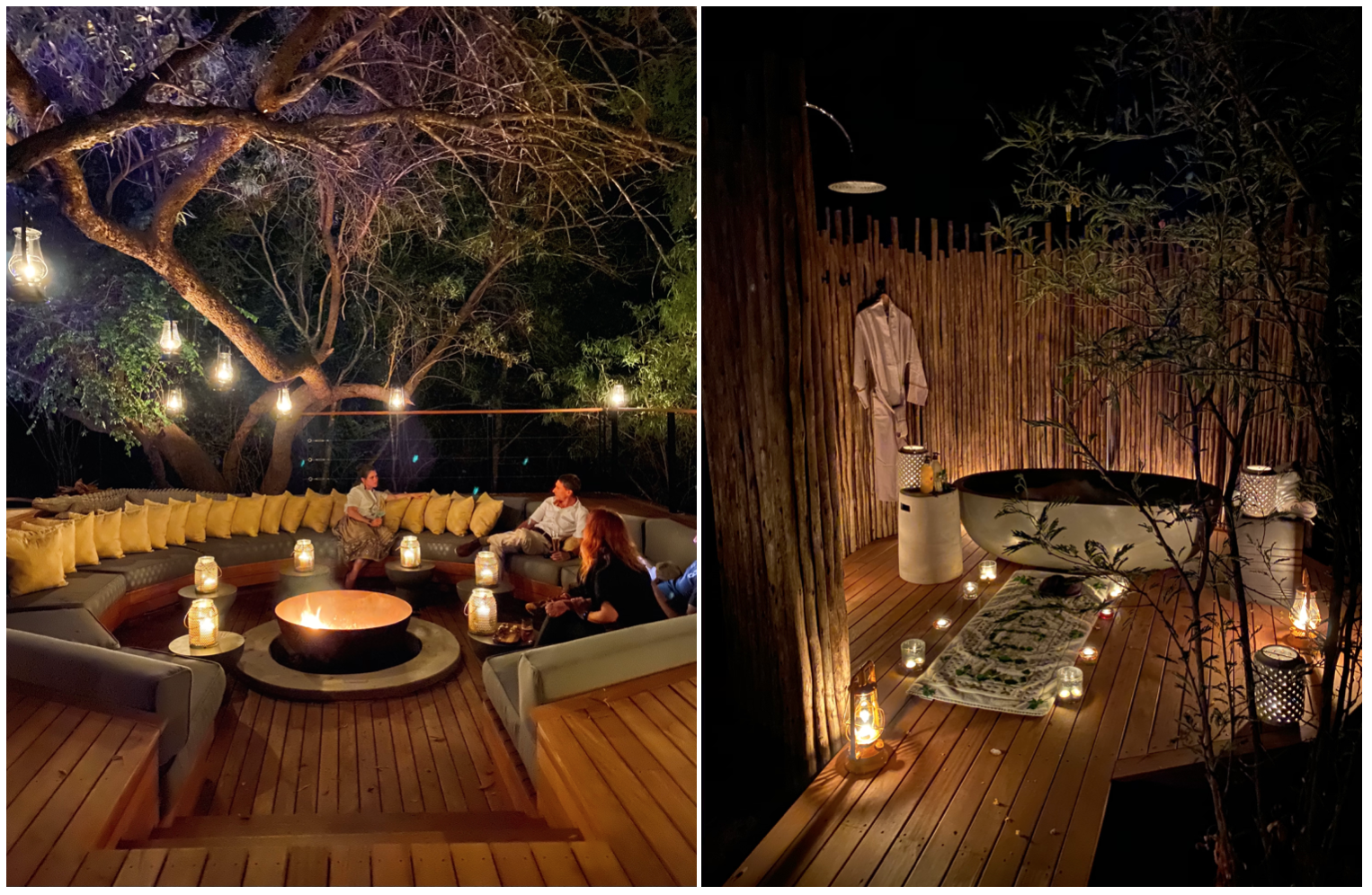 Opened in 1991 Madikwe is a malaria-free reserve. The land was formerly farmland, where poor soil quality thwarted efforts. Relocation of wildlife started in 1992 and today this Big 5 reserve is also home to rare antelope species, spotted hyena and Cape wild dog, and is regarded as a well-managed rhino conservation area. With close to 350 bird species it's also a twitchers delight. In late spring we were lucky to see herds of elephants with plenty of youngsters, and lusty lions enjoying the warm evenings.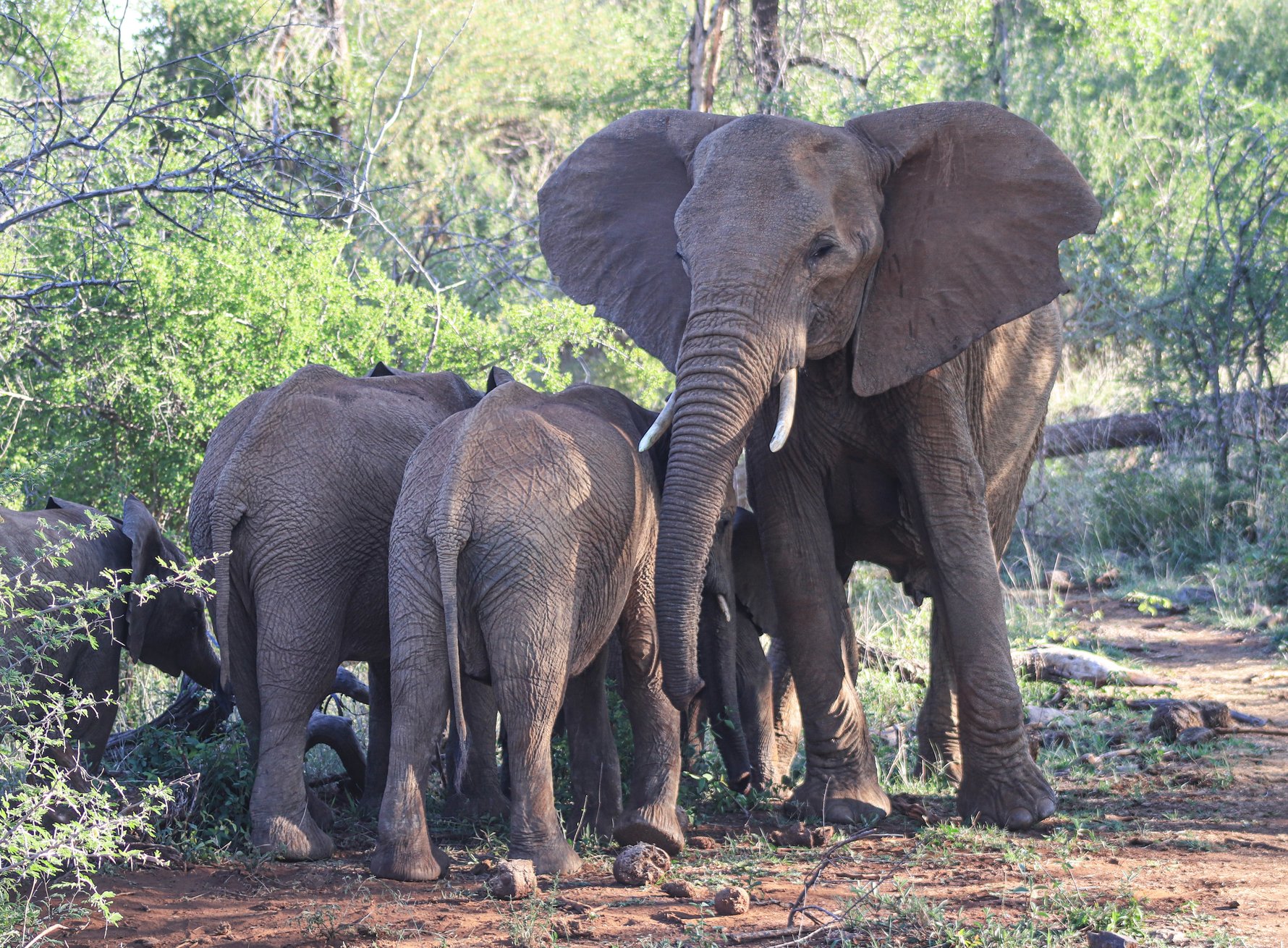 Returning to the house, it was fun to record our sightings on an enormous map of the area with animal magnets set up specially at the front door. Probably designed for kids, but just as much fun for adults. It all makes for an unforgettable once in a lifetime stay. No flights, visas, vaccine passports or foreign currency required. 

*The Morukuru Owner's House is part of the Morukuru Family collection of luxury lodges. Find out more about their private houses in the Madikwe and book your stay at morukuru.com.

Thanks to travel writer @jaredincpt for inviting us to join him on this trip and for many of the glorious photos. If you are not following him, you should be.