Gauteng might be South Africa's smallest province, but it certainly packs a punch when it comes to attractions. The biggest urban hubs Soweto, Johannesburg and Pretoria all boast a rich collection of museums, inspiring artistic spaces and immersive tour experiences that will help you see familiar places in a new light, while from the waterways of the Vaal in the south to the wilds of Dinokeng Game Reserve in the far north, there's plenty of nature to plan a day trip around.
JOHANNESBURG AND SOWETO

Walk, cycle or skate – Tour downtown Joburg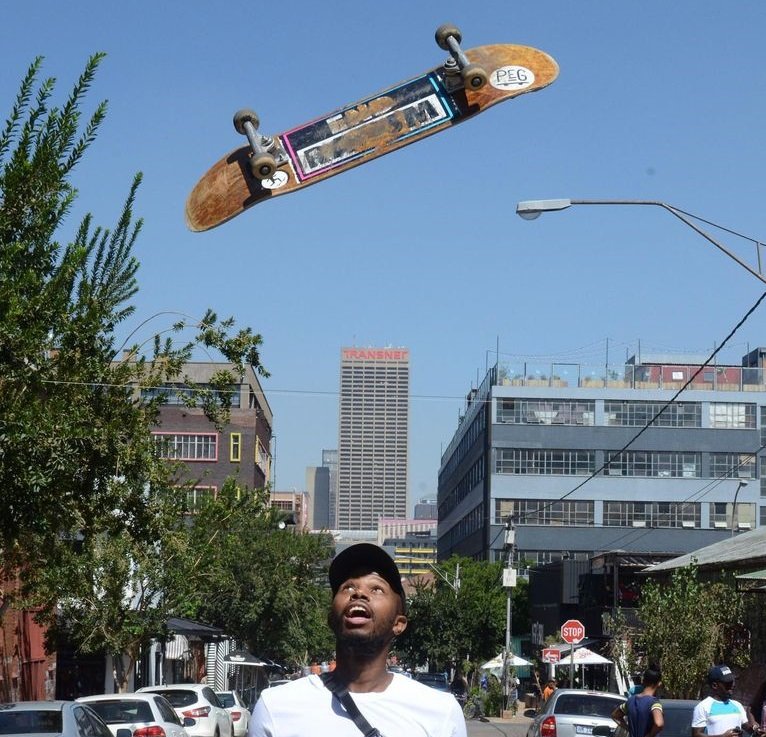 For those who enjoy: Street art, architecture, history, street food and urban lifestyle 

Packed with historic buildings, colourful street life, markets and eye-catching graffiti art, the Joburg City Centre is a major Gauteng attraction. However, a walk through the city's streets is still an urban adventure that surprisingly few suburbanites embark on. As in all great cities the best way to explore is in the company of a local. On a guided walk or cycle you get to experience aspects of the city that might otherwise be hidden from view, and see the city in a brand new light. 

We highly recommend JoburgPlaces for their inventive tours that take in various aspects of Joburg's history, the city's migrant communities, as well as street art, architecture and hidden hangouts. If you are an energetic type you can explore the historic City Centre by skateboard with City Skate tours, while Kenndy Tembo's MicroAdventure Tours offers the chance to take a ride through downtown Joburg's history (and its many coffee shops) by bike. 

Find out more about Joburg's best walking and cycling tour companies and book a tour here. 
Spend the day exploring the sights and sounds of Soweto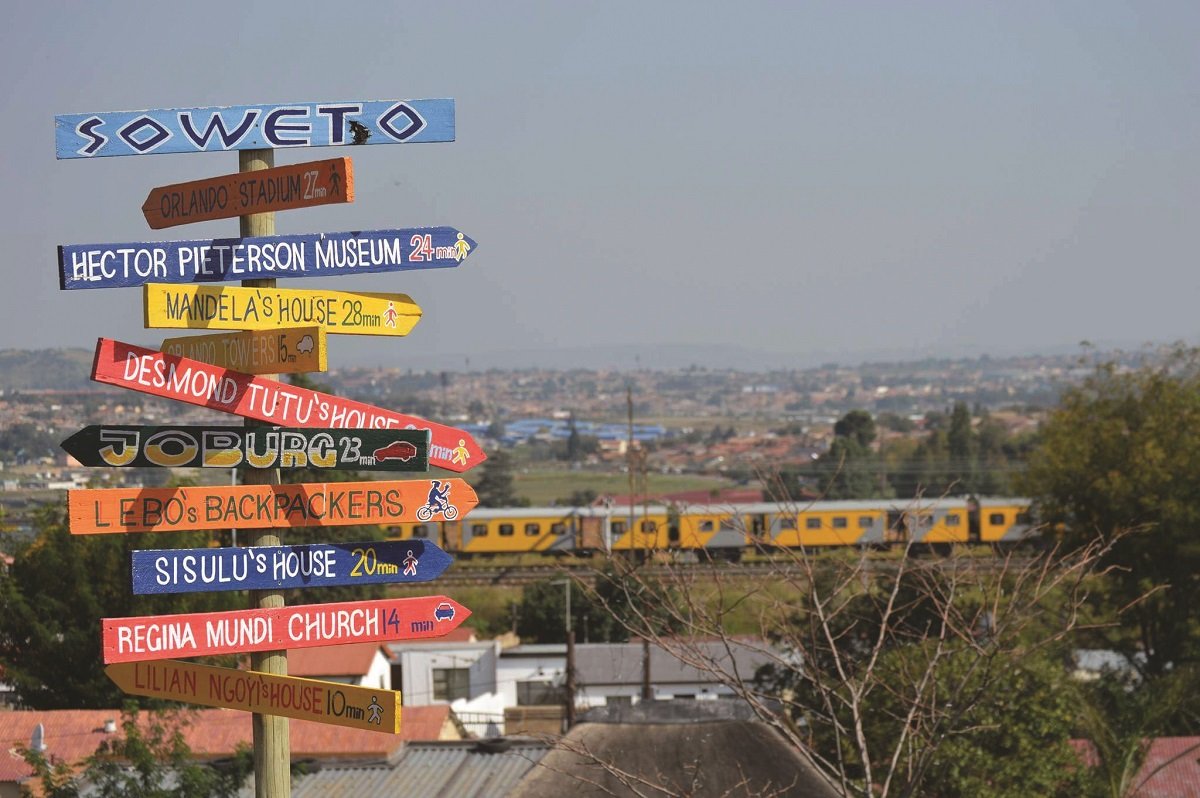 For those who enjoy: History, contemporary culture, street food and seeing a different side to South Africa's suburbs.

South Africa's biggest township has no shortage of important heritage landmarks to visit, although if you are a local you are probably thinking you already know a lot about the place. Been there, done that, got the photo on Vilakazi Street to prove it. But, to really get under the skin of this fascinating and famous space and learn something about the many facets of its storied history, a guided tour is a must. 

Lebo's Soweto Backpackers is a pioneer of tourism in Soweto and their two-hour, half-day or full-day cycling and tuk tuk tours are legendary. Taking in everything from struggle stories to traditional African customs, contemporary political history, street food and the best viewpoints for surveying Soweto from above, it's a memorable day out. Tours start and end at the beach-bar styled Outdoor Restaurant overlooking Lebo's community farm and gardens. Here you'll be treated to the most delicious curries made from home-grown produce and lovingly slow-cooked over the fire in a potjie.

Find out more about planning a Soweto tour with Lebo's and book here.
Take a ride at Gauteng's favourite theme park Gold Reef City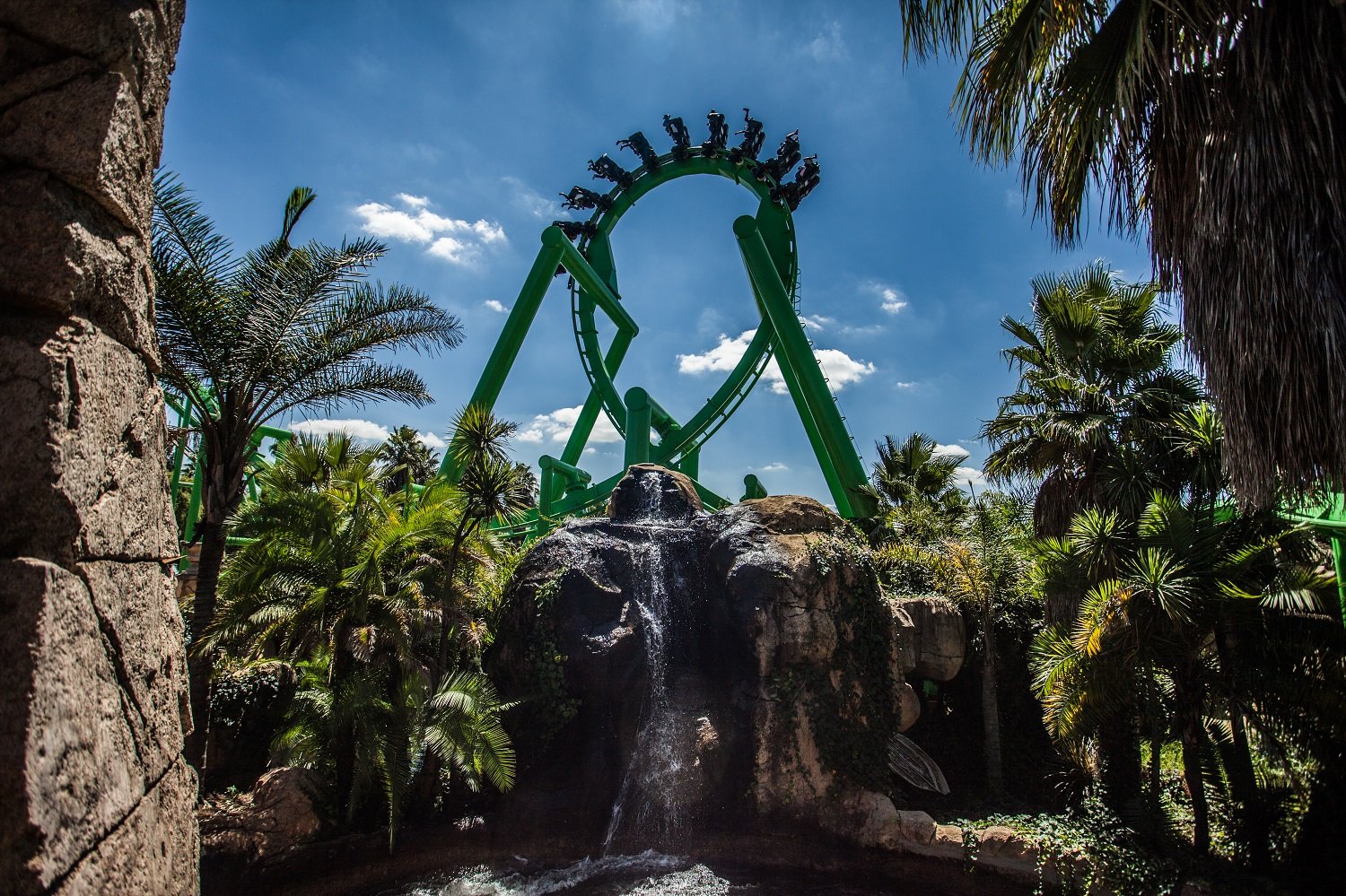 One of southern Africa's biggest and best theme parks, with rides and attractions for all ages, Gold Reef City is the ultimate family day out for adrenaline junkies. Extreme rides like the Anaconda, Jozi Express and Tower of Terror are for the bravest, while there are also relatively tamer rides for the little kids. The Storm Chaser, designed to replicate the experience of being trapped inside the eye of a storm comes with a 10/10 Fear Factor rating, the highest in the park. You'll be swirling around at great speeds, getting ever higher while the ride flips up and down, throwing you sideways and upside down. After trying it out ourselves, we can confirm it is as wild as it looks. 

Gold Reef City is located in Ormonde next to the Gold Reef City casino in south Joburg. During the summer festive season the theme park has extended operating days; open daily Dec 16 to Jan 9 (closed on Dec 20, 25 and 28, Jan 3). Online booking is absolutely essential as entrance is limited. Find out more and plan your visit here.
Birdwatching and Big 5 safaris at Dinokeng Game Reserve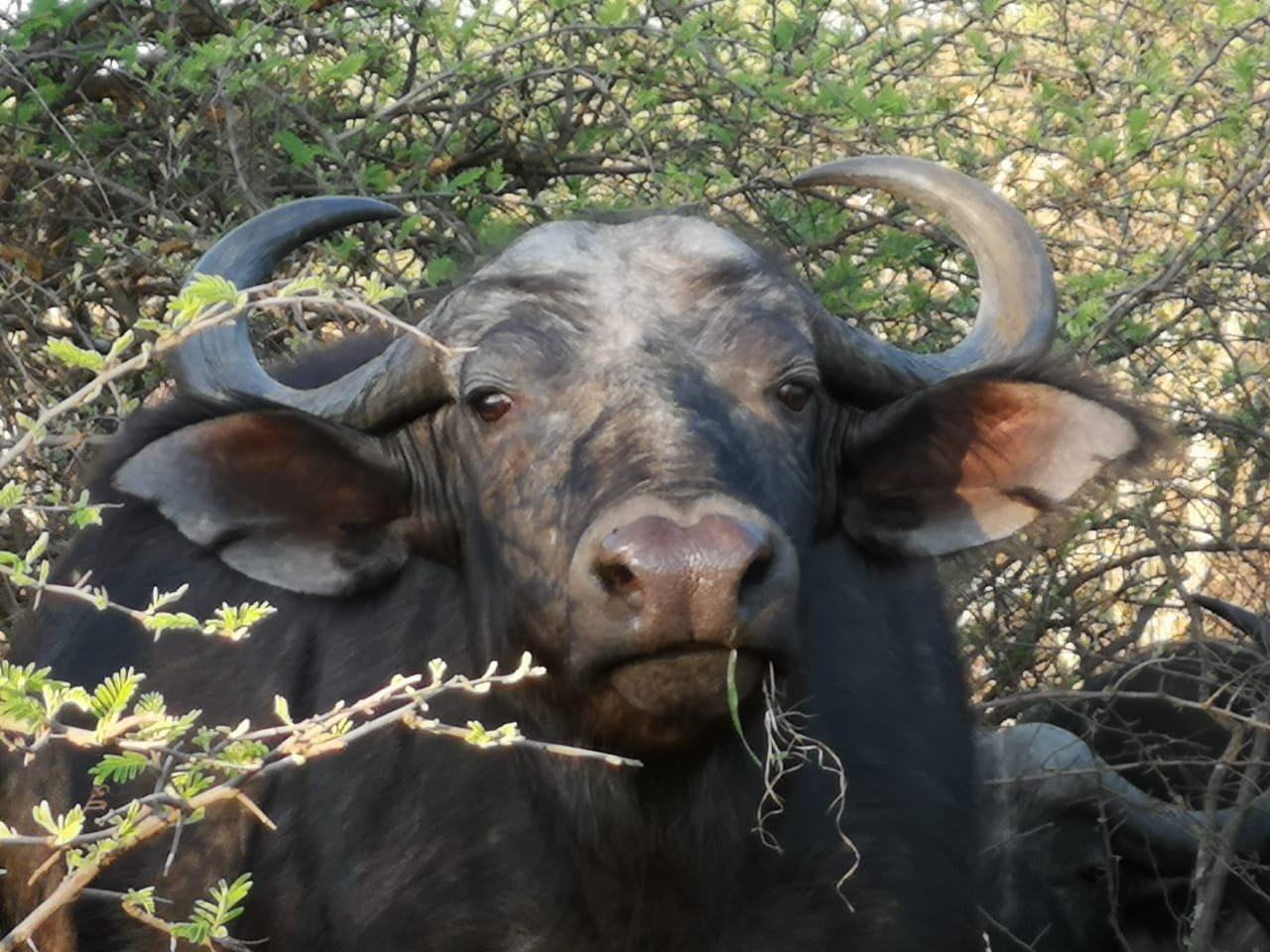 For those who enjoy: nature, wildlife and safari

Pack your binoculars and follow the call of the wild north to the free-roaming Big 5 Dinokeng Game Reserve near Hammanskraal, around 100km north-east of Joburg. Apart from the Big 5, Dinokeng also boasts cheetah, brown hyena, zebra and giraffe and there's plenty to keep birdwatchers occupied too. Although very easily accessible as a day trip from Joburg or Pretoria, there are dozens of accommodation options, ranging from rustic bush camps to large lodges, if you'd like to be able to stay longer and have extra time to enjoy an early morning sunrise drive. 

Find out more about what to see and where to stay in Dinokeng Game Reserve here.
Mining history in quaint Cullinan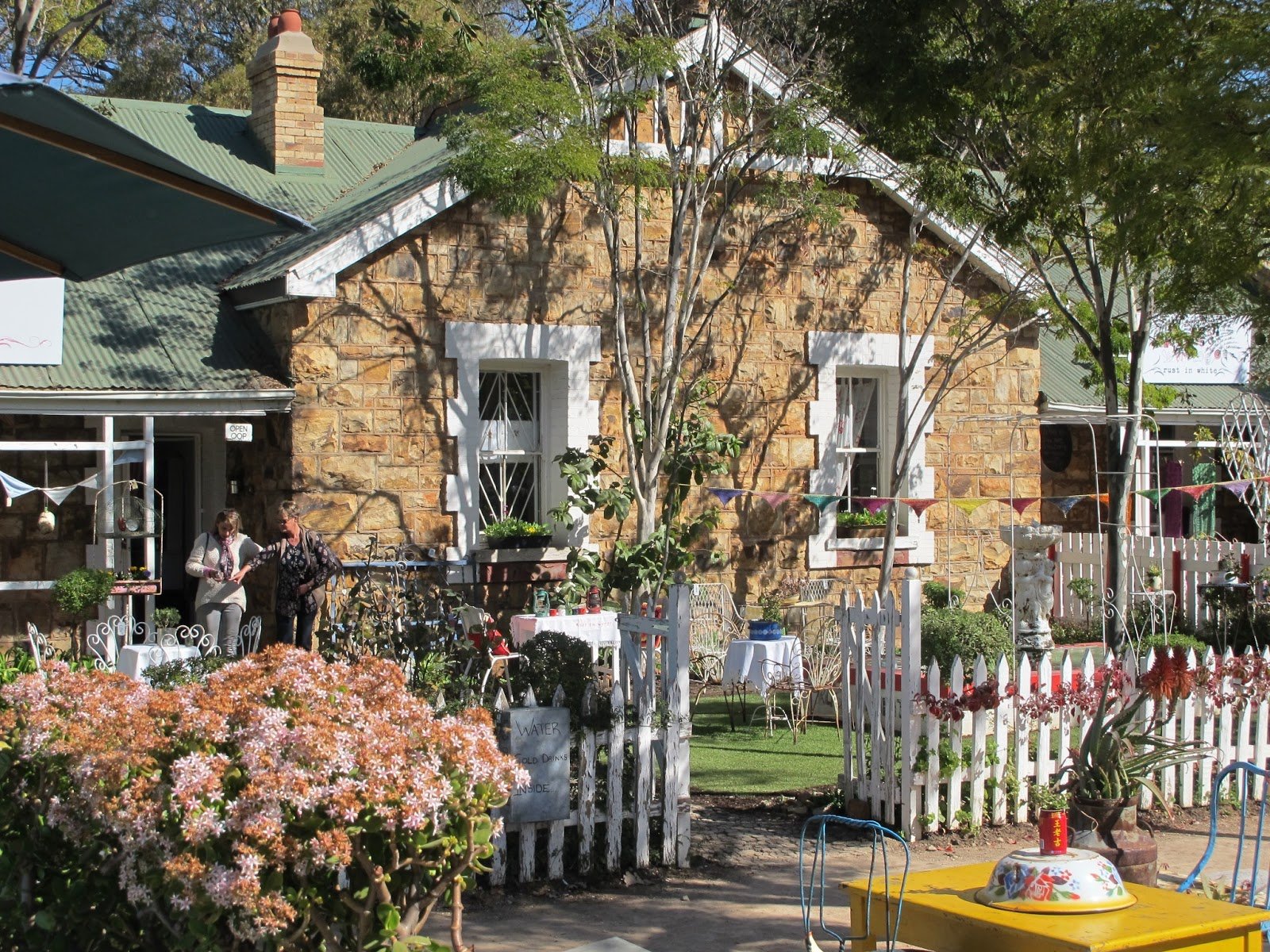 The quaint small town of Cullinan, to the east of Pretoria, is the perfect day trip for those interested in Gauteng's rich mining history. The town is characterised by a sleepy main street, Oak Avenue, lined by charming Edwardian-era mining cottages that now house cosy cafes and quirky antiques shops. At the end of Oak Avenue is the mine where the famous 3106-carat Cullinan Diamond (more popularly known as The Star of Africa) was found in 1905.

Soak in Cullinan's mining history on a visit to the small McHardy House Museum, once home to the family of the mine's first manager and book a tour of the mine itself with Adventure Zone tours whose office is based next door. Just outside of town hiking, ziplining and other more high-energy pursuits await at Adventure Zone Cullinan's main base in the scenic Muningi Gorge, a beautiful spot also worth a day trip in and of itself.

Read our guide to Cullinan here for more ideas on planning your Cullinan day trip.
MAGALIESBERG AND THE CRADLE
Learn about our most ancient ancestors in the Cradle of Humankind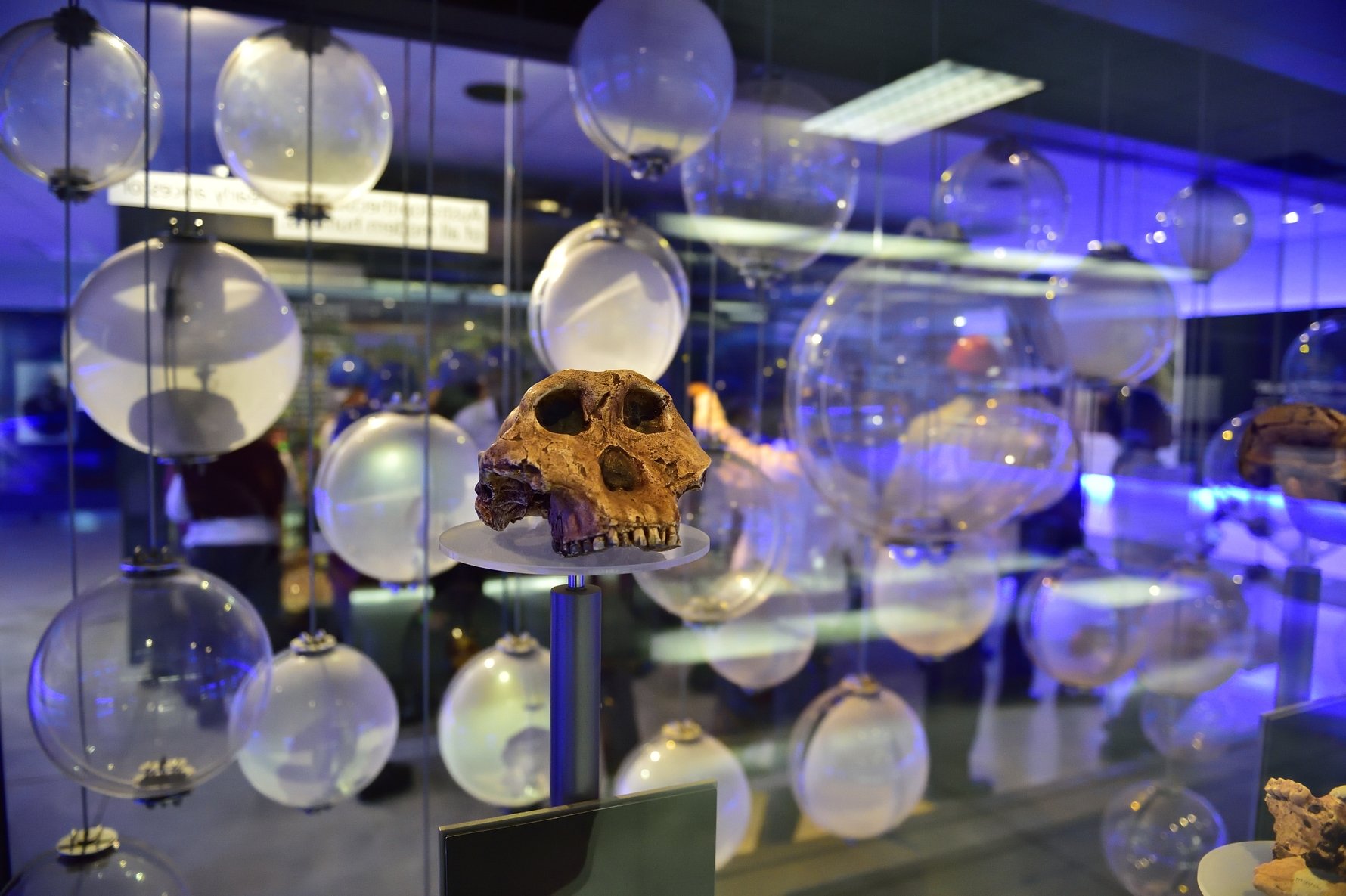 For those who enjoy: science, natural history, caves and palaeontology

Some of the world's oldest and most famous hominid fossils, such as Mrs Ples and the three million-year-old Little Foot, were discovered in Gauteng in the UNESCO-protected Cradle of Humankind, and paleontologists continue to make ground-breaking discoveries here today.

The original site of many of the biggest discoveries is marked by the Maropeng visitor's centre, a family-friendly museum that takes an interactive approach to the history of life and evolution as we know it. Just a short drive away you can also explore the Sterkfontein Caves where Mrs Ples was found, with a combination Maropeng-Sterkfontein ticket. For lunch the Maropeng centre has a cafe or head to the Maropeng Boutique Hotel next door. Before you leave make sure to stretch your legs with a walk along the short marked trails surrounding the visitors centre. The views are sweeping.
Take a hike in the Magaliesberg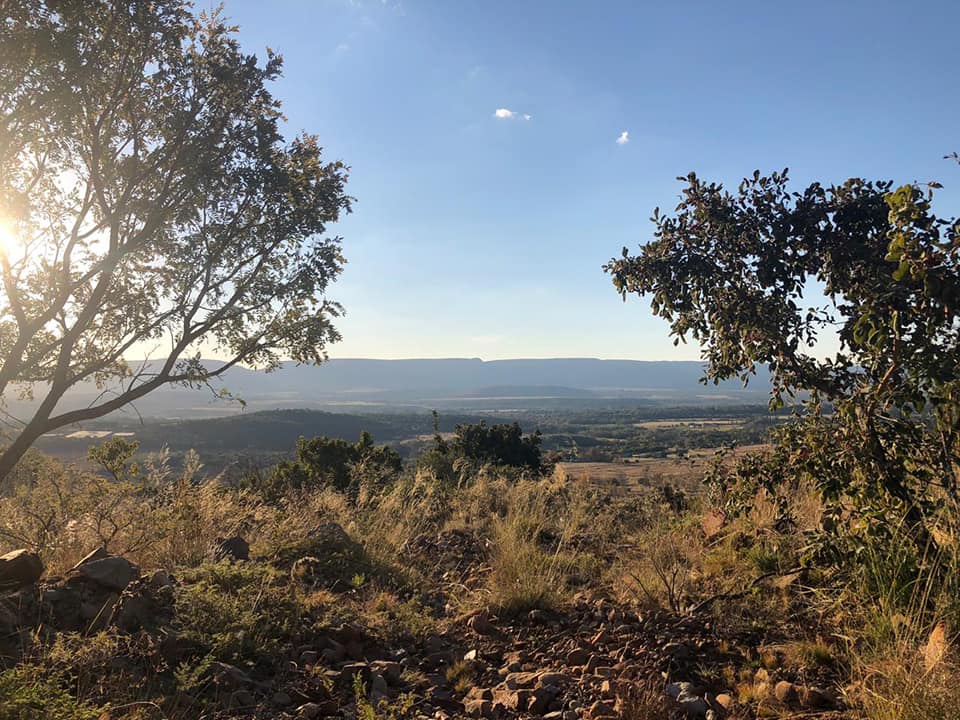 For those who enjoy: the great outdoors, active adventures and nature

Overlooking 'Harties' (as the large Hartbeespoort Dam is popularly known), the ancient Magaliesberg mountain range forms a natural border between Gauteng and North West Province and is a brilliant destination for any dedicated hiker. If you are more of a 'beginner' and are looking for something with fewer steep uphills the neighbouring Cradle of Humankind region also has a wealth of well-maintained hiking trails that meander through rolling grasslands. Among the dozens of interesting day hikes to tackle in the Magalies and Cradle area are celebrated spots such as Sable Ranch, Rustig Hiking Trails, Kings Kloof, Cradle Moon and the Hennops Hiking Trail.

See our guide to all the best places to go hiking Gauteng here and start planning your next trip.
See Gauteng from above on a sky-high balloon adventure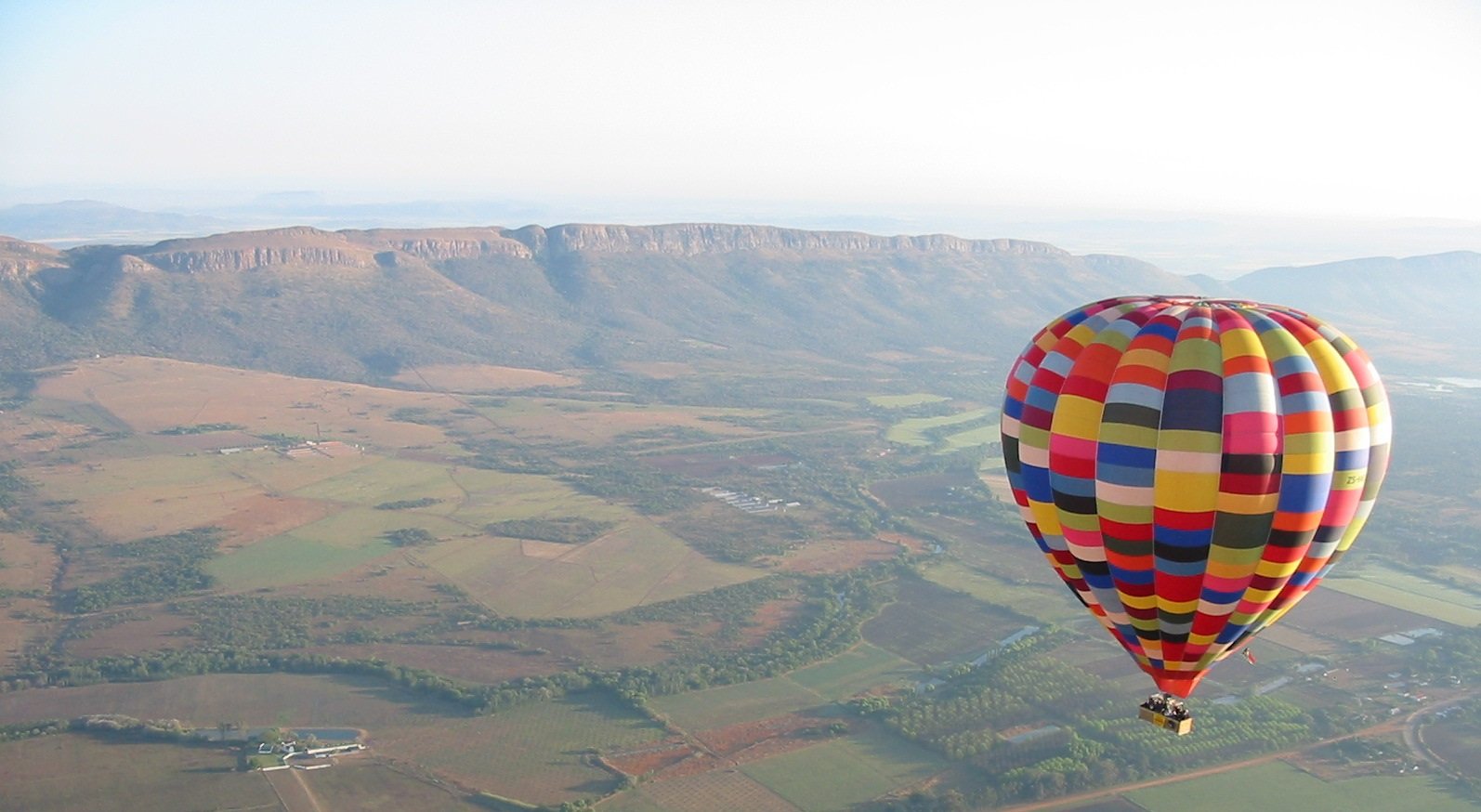 For those: with a head for heights looking for a once-in-a-lifetime experience

A real 'bucket list' experience, there's nothing quite like seeing the world from above in the basket of a soaring hot air balloon. This is the most refined and genteel way to travel, drifting gently up into the sky with the sunrise.

Bill Harrop's Original Balloon Safaris is a hot air ballooning business based in the Magaliesberg who have been operating balloon tours for 40 years. The experience requires an early wake-up call (weather depending, flight times are ar 06:00) but it's more than worth getting up at the crack of dawn for this magical experience. After floating through the skies your gentle landing will be accompanied by bubbly and a sumptuous breakfast, and you'll be ready to tackle the rest of the day come 10:00. Find out more and book a trip here.
THE VAAL
Get on the water in the Vaal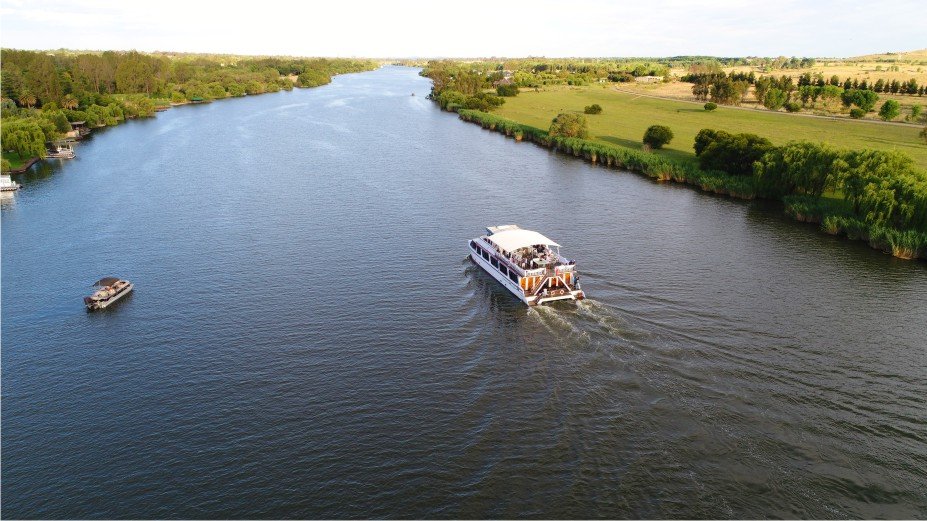 For those who enjoy: birdwatching, fishing and messing about on the water

The Vaal Dam, around 80km south of Joburg is the second largest dam in South Africa by area, with an incredible 800km of shoreline fed by the Vaal river. Unsurprisingly with all that water the Vaal area is popular with anglers, birdwatchers and watersports enthusiasts.

If you'd like to get out on the water yourself plan a day trip to the Stonehaven on Vaal estate which sits on the mighty Vaal river in Vanderbijlpark. Stonehaven has its own harbour with a fleet of four river cruisers that tour the waterways every afternoon. If you fancy yourself the captain of your ship, you can also charter your own houseboat from Old Willow Houseboat Charters, based in nearby Korhaan River Estate from Mon-Thu and on Sundays from 12:00.