From the Big 5 Dinokeng Reserve in the north to the great expanses of the Vaal in the south, there's much more to Gauteng than its two main cities Johannesburg and Pretoria. If you are craving a getaway from the city, you can find it right here in Gauteng.
Nature and romance in the Cradle of humankind
Top attractions: Maropeng and the Sterkfontein Caves, walks and hikes in the many nature reserves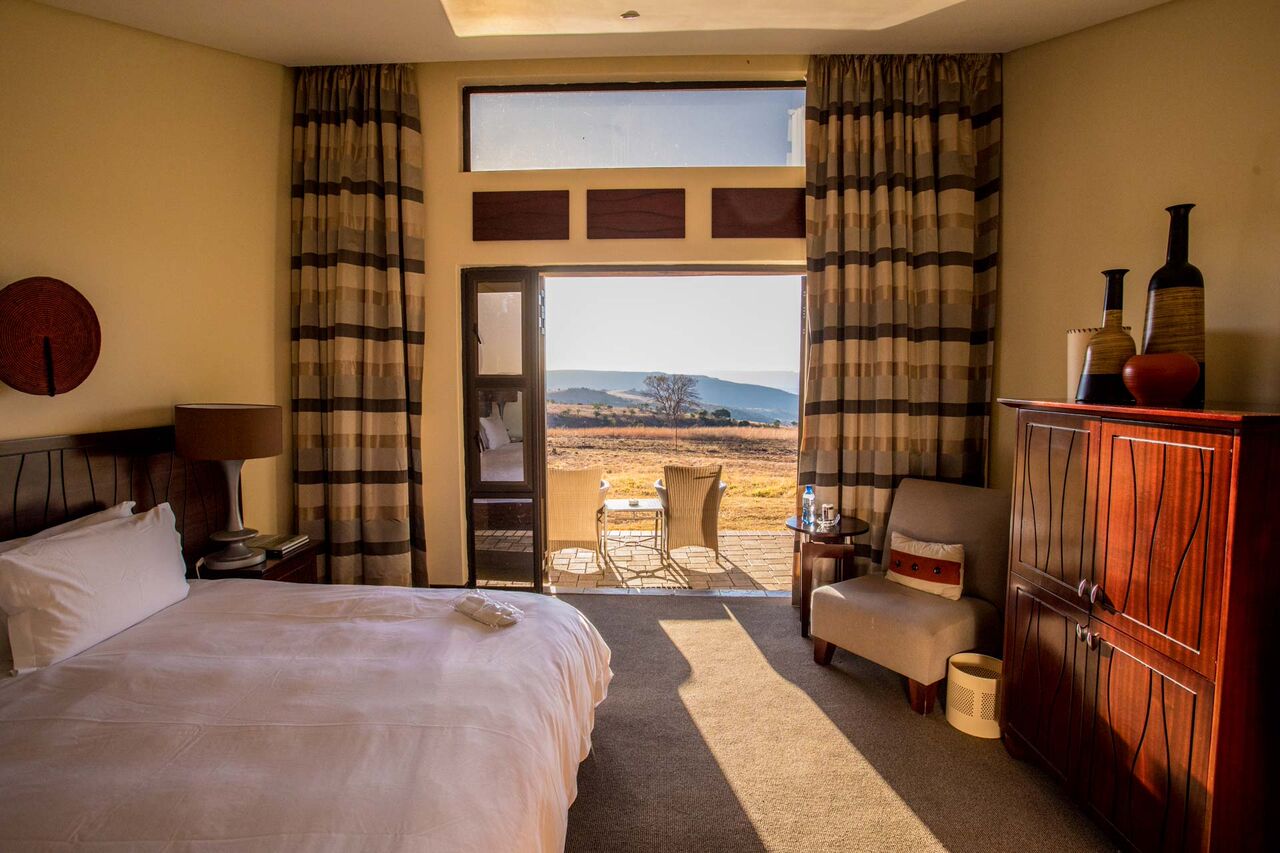 Some of the world's oldest and most famous hominid fossils, such as Mrs Ples and the three million-year-old Little Foot, were discovered in Gauteng in the UNESCO-protected Cradle of Humankind, and paleontologists continue to make ground-breaking discoveries here today. Maropeng is the official visitors centre for the Cradle Of Humankind and a visit can be combined with a tour of the nearby Sterkfontein Caves where the remains of Little Foot were found.

An easy 45 minute drive from Joburg, in addition to its rich fossil history, the Cradle is also a popular area for walkers, hikers and cyclists. Venues like Cradle Moon Lakeside Lodge offer an array of outdoor activities including a 10km hike, mountain biking trails and open-water swimming and kayaking in the Cradle Moon dam. Meanwhile, the Nirox Sculpture Park is one of South Africa's most famous and a beautiful place to spend a sunny afternoon. 

WHERE TO STAY IN THE CRADLE
Maropeng Boutique Hotel 
Perfectly located in the heart of the Cradle of Humankind, right next to the Maropeng visitor's centre. Each guest room comes endowed with full-length windows and terraces looking out across the expansive grasslands of the Cradle towards the Magaliesberg mountain ranges in the distance. The view is particularly stunning at sunset when the grasses turn a vivid shade of gold.
Find out more book: call +2714 577 9100 or book online here.
 
Ibis River Retreat 
Situated inside the Crocodile River Reserve (just north of Lanseria airport), Ibis River Retreat has five spacious self-catering cottages each with their own wow feature - a private jacuzzi and an indoor fireplace. Four of the five cottages are designed for couples with decent kitchens and large outdoor braai areas. There is one larger cottage, The Francolin which has two bedrooms and bathrooms and its own firepit. Note that no children aged under 7 are allowed at the property.
Find out more and book at ibisriverretreat.co.za.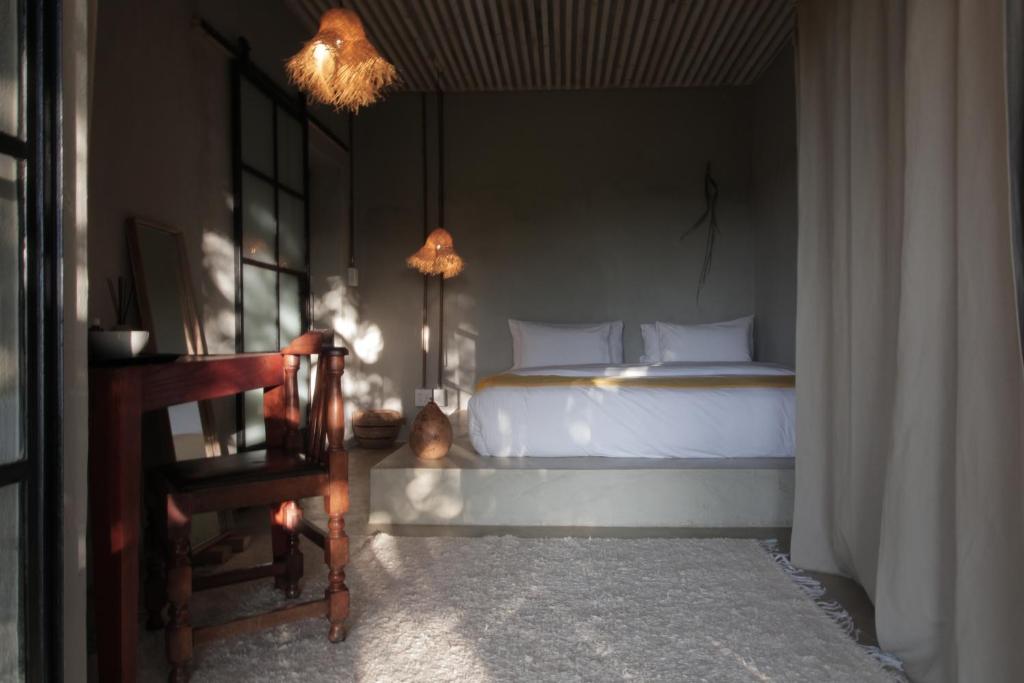 Farmhouse
Nestled amid rolling farm landscape that adjoins Nirox Sculpture Park, Farmhouse is designed for an immersive experience, and an embrace of slow living. Stays celebrate the barefoot lifestyle – think all-natural fabrics, meditation sessions beneath a hidden waterfall, organic food, and nature walks and hikes. There are no carpeted corridors to travel and rooms open straight out the garden and surrounding farm, meaning you are as close to the land as you can get. An added bonus is of course being this close to the beautiful Nirox Sculpture Park.
Find out more and book at farmhouse58.co. Top attractions: History and heritage on Oak Avenue, ziplining and quad biking at Adventure Zone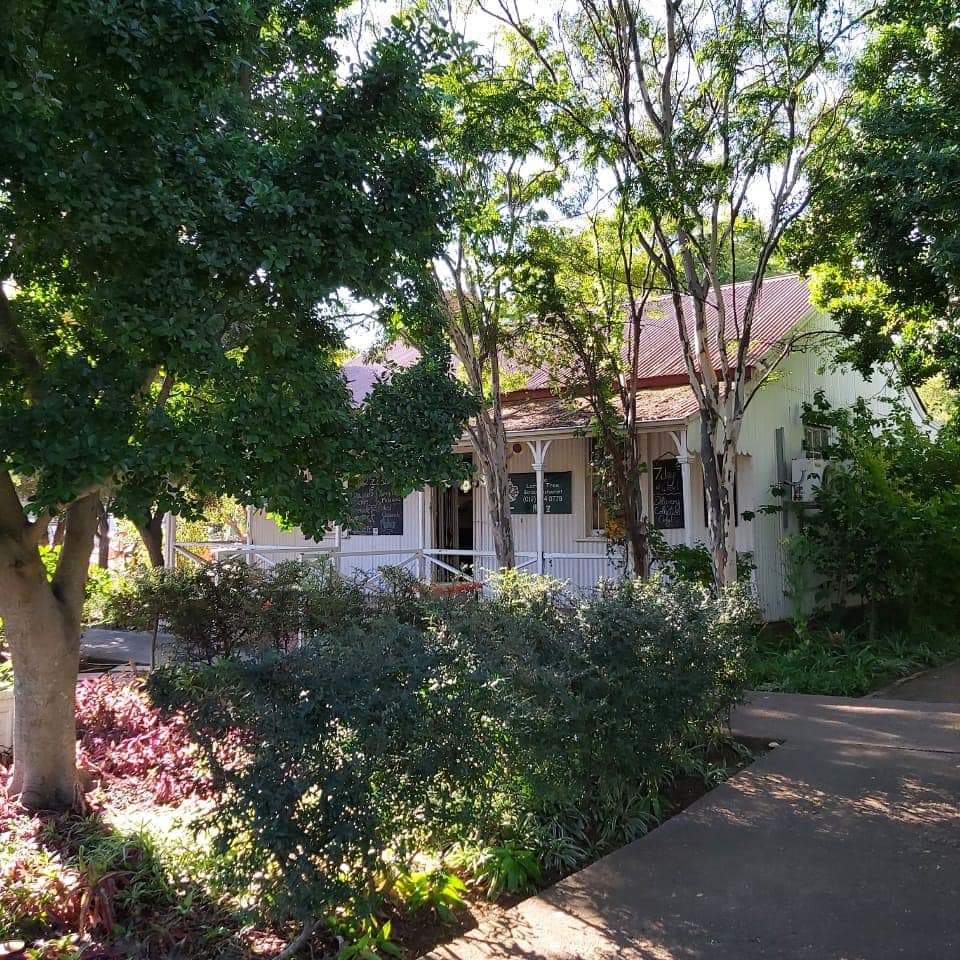 The quaint small town of Cullinan, around 20 minutes drive east of Pretoria, makes the perfect base for a relaxing weekend stayover. The history town is characterised by a sleepy main street, Oak Avenue, lined by charming Edwardian-era mining cottages that now house cosy cafes and quirky antiques shops. At the end of Oak Avenue is the mine where the famous 3106-carat Cullinan Diamond (more popularly known as The Star of Africa) was found in 1905. Soak in Cullinan's mining history on a visit to the small McHardy House Museum or book a tour of the mine itself. 

Just outside of town hiking, ziplining and other more high-energy pursuits await at Adventure Zone Cullinan's main base in the scenic Muningi Gorge. A favourite is the zip lining above the forested gorge at more than 100km per hour and the quad bike safaris. Read our full guide to what to see and do and where to go in Cullinan here.

WHERE TO STAY IN CULLINAN
The Cullinan Premier Hotel
One of the oldest buildings in town, this hotel was a popular drinking hole during Cullinan's early years and it is said that the mine's owner Thomas Cullinan himself joined the mineworkers here to celebrate the discovery of the Star of Africa diamond in 1905. The hotel has four different room settings, a spa and restaurant and is set just metres from the main street Oak Avenue.
Find out more and book: call +27 12 734 1810, cullinanpremierhotel.co.za.
A hilltop spa retreat in the Klipriviersberg at Thaba Eco Hotel
Top attractions: Hiking, wildlife walks and spa treatments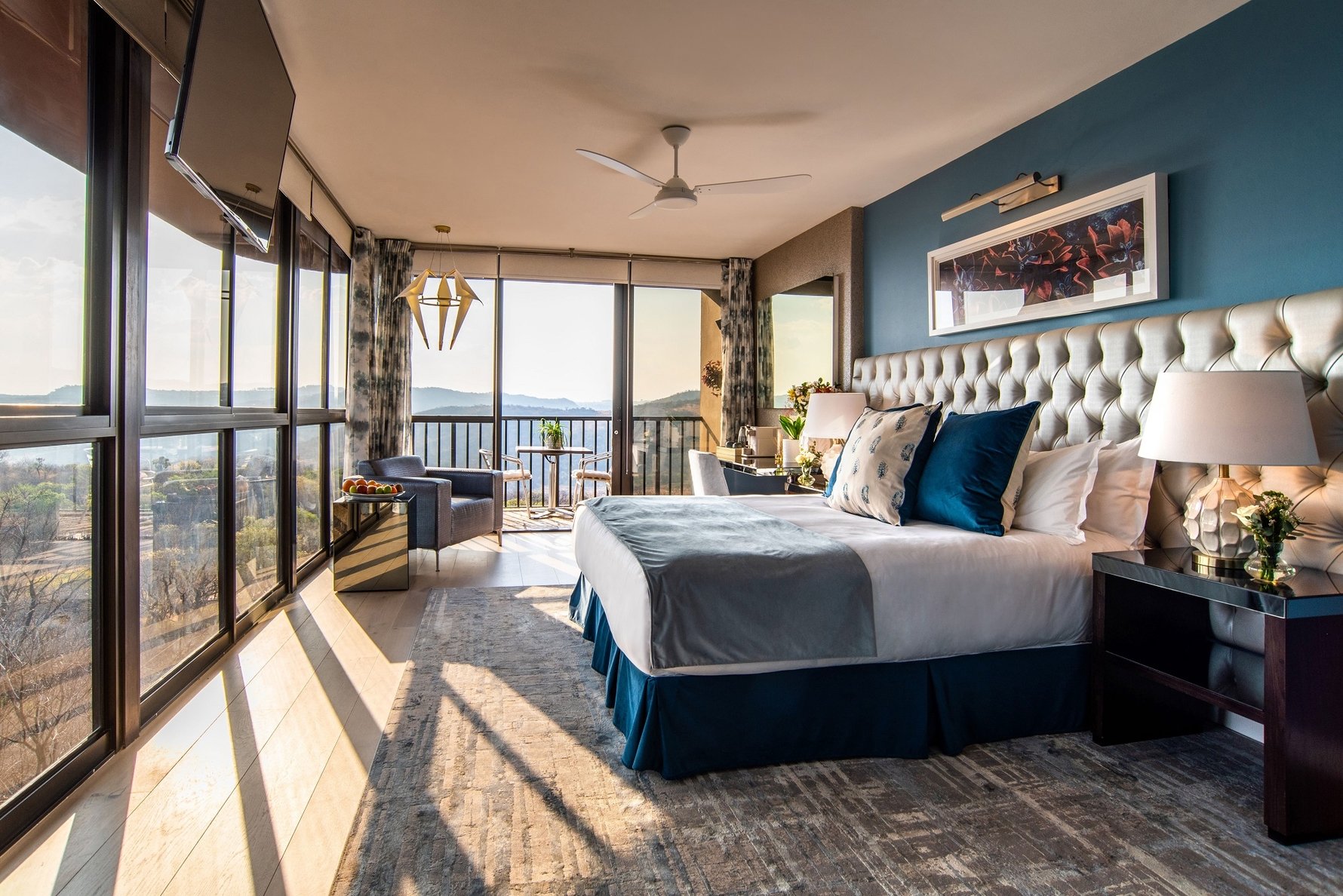 Set in the exquisite Klipriviersberg Nature Reserve Thaba Eco Hotel is an ideal family or romantic getaway an astonishingly short distance of just 18km from the city. Once you drive through the gates you get the sense of being at a resort rather than a hotel. There are golf carts to transport you up and down the hills from the spa to the restaurant, pool and the bar hidden amid bushveld trees, or take it slow and stroll around the property and enjoy the birdsong. 

Choose from a deluxe or luxury room. The spacious deluxe rooms each come with their own patios overlooking the grounds, while the luxury suites are perched up on the hill and all face west to catch the sunset. The contemporary glass edifice encasing the luxury rooms make for incredible countryside views. At the far end of the property at the highest point is the wonderful Sinzinani Day Spa, the ideal place to spend a lazy morning relaxing. Or if you prefer something more energetic book an eco drive through the reserve, join a bird watching excursion or enjoy a guided nature walk to learn more about the area's unique ecology.

Find out more and book at thabahotel.co.za.
A Soweto stayover with Lebo's
Top attractions: History, heritage and great street food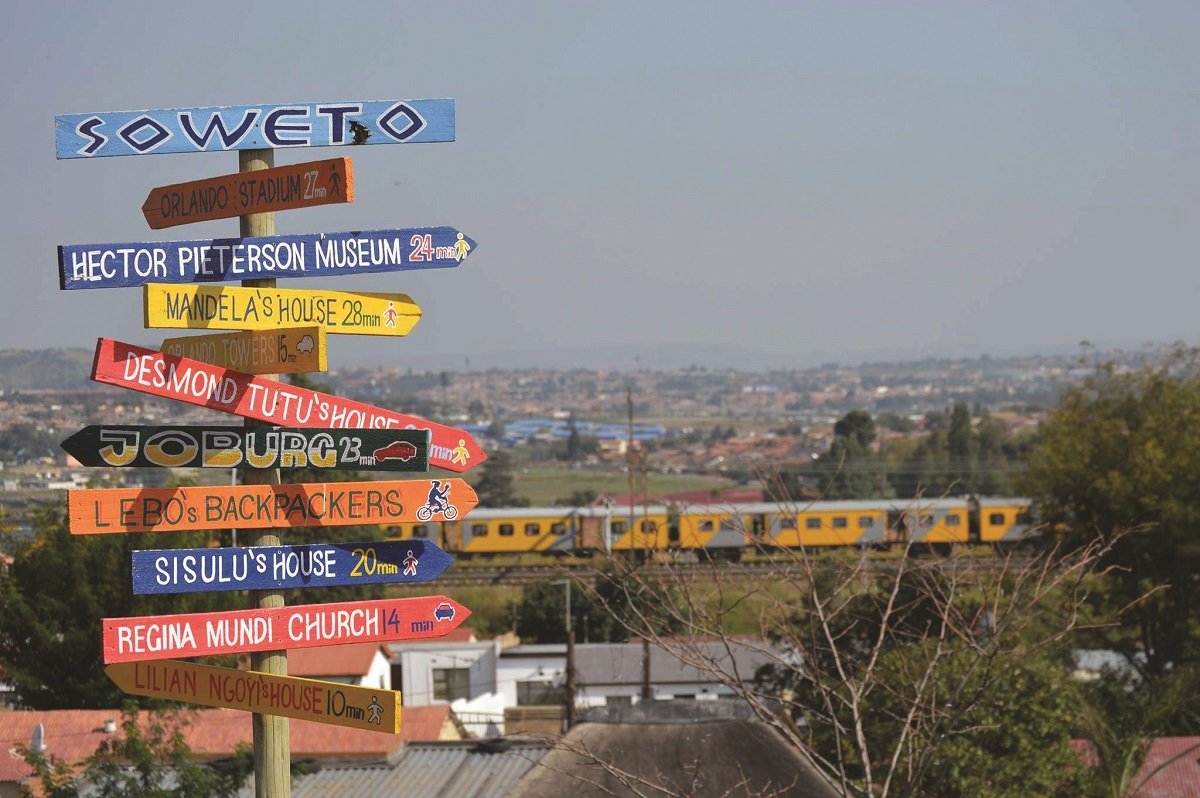 Lebo's Soweto Backpackers, fondly known simply as Lebo's, is a local institution and one of the most highly regarded backpackers anywhere in the country. In addition to dorm rooms and a campsite, Lebo's also has a fully-fledged guesthouse with cosy single and double rooms that open out into a sunny courtyard and lead onto a private garden with sunloungers. When staying over we definitely recommend skipping the self-catering kitchen and paying extra for cooked breakfasts and in the evening home-style meals and braais. The food is truly excellent, classic South African comfort food, and great value too

The best thing about staying over the weekend at Lebo's is having the time and leisure to explore Soweto at a more insightful pace. You won't be rushing around whizzing past the sights, instead you'll have the chance to sit at a local cafe or bar and watch the world go by. Taking one of the famous Lebo's Soweto Bicycle tours is a must, with options for two hour, half-day or full-day tours. Other activities to plan into your trip including taking a bungee jump from the top of the Orlando Towers or catching a concert, show or festival at Soweto Theatre. 

WHERE TO STAY IN SOWETO
Lebo's Soweto Backpackers is located at 10823A Pooe St, cnr Ramushu St, Orlando West, Soweto. Call +27 11 936 3444 or book online at sowetobackpackers.com Top attractions: Guided or self-drive safaris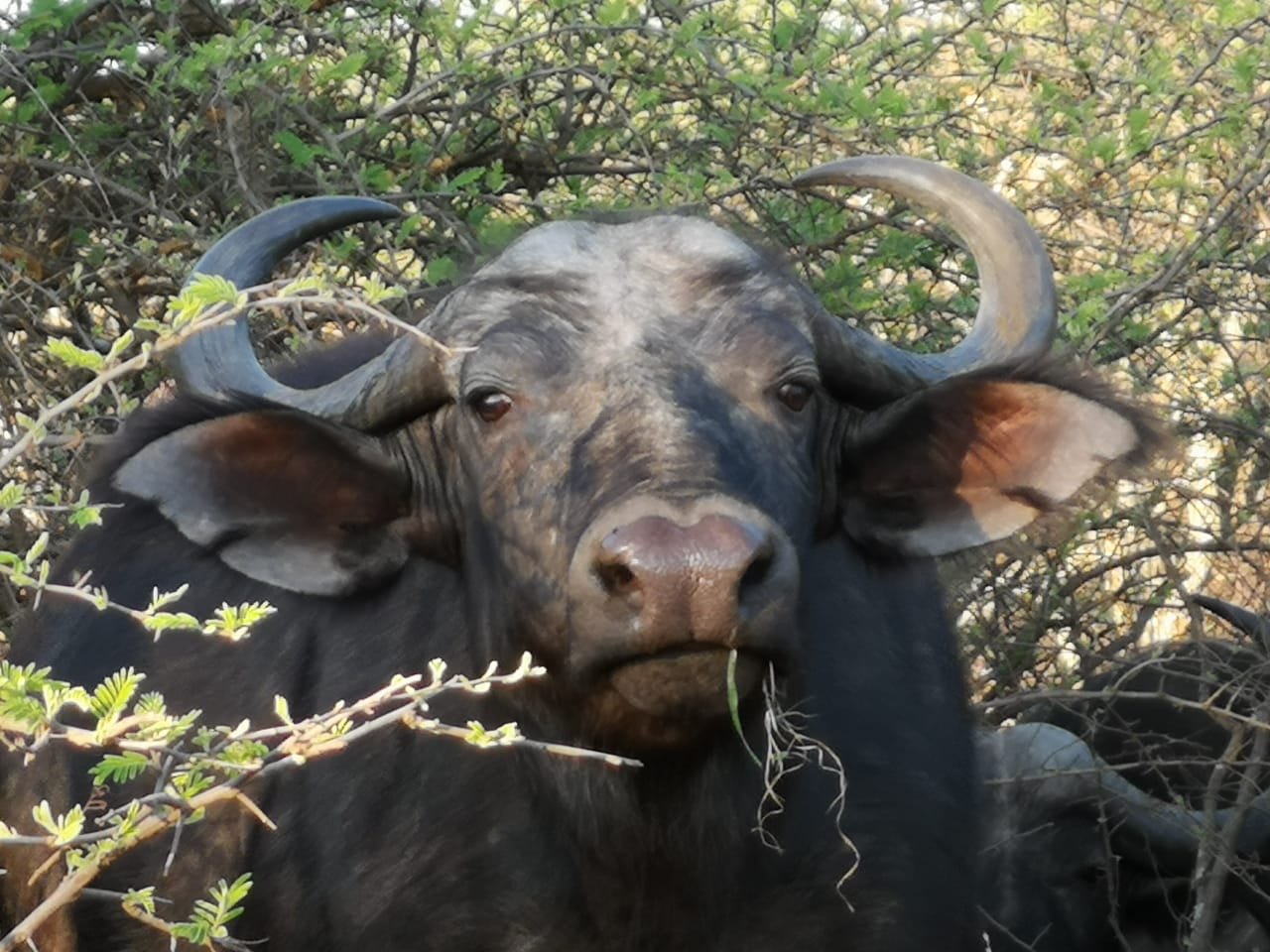 Dinokeng, about 30 minutes drive north of Pretoria, means "place of rivers" and is Gauteng's biggest free-roaming wildlife reserve. The reserve was created when a number of different private game farms and conservancies took down their fences to establish one large reserve. A patchwork of semi-private dirt roads and official tarred roads crisscrossed by farms and lodges there's a huge choice of accommodation to suit all budgets. It is possible to self-drive (the routes are rather confusing so make sure you have a map) or alternatively join a guided game drive or walk.

Dinokeng is a Big 5 reserve, although sightings of the Big 5 are not as common as at more famous reserves. Don't come expecting the place to be bursting with elephants. Instead, slow down and admire the remarkable birdlife, enjoy a braai in the bush and savour the chance to enjoy a little slice of safari so close to the city.

WHERE TO STAY IN DINOKENG
Chameleon Bush Lodge 
A neat option for a self-catering break with ten very well equipped modern chalets. Each comes with their own fully equipped kitchen, a large patio and braai area with a view of the waterhole and an outdoor showers for that classic 'bush break' feel. For families there are also larger two-bedroom chalets that come with their own fire pits for those fireside evenings under the stars. 
Find out more and book: Call  +27 82 454 653 or book online at chameleonbushlodge.co.za.

The Blades
While not located inside the Dinokeng Reserve, this is a great base for exploring the wider area. Built on the banks of the Roodeplaat Dam, about 15 minutes drive from the reserve, this 46 room hotel is set across 10 hectares packed with indigenous bushveld and great views. Rooms are luxuriously fitted making this a great alternative to the rustic bushveld feel of other properties in the Dinokeng area and there's even a spa.
Find out more and book at theblades.co.za.
Stay over and hike the Magaliesberg mountains
Top attractions: Hiking, farm stays and hot air balloon safaris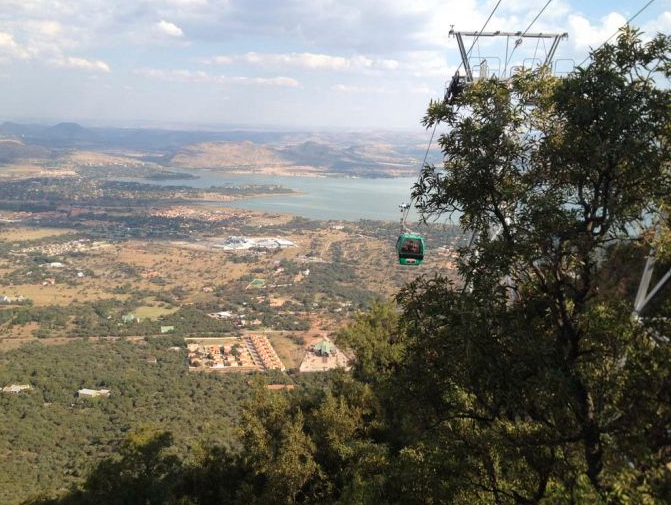 Bordering on the Hartbeespoort Dam, the Magaliesberg mountains are about an hour to 90 minutes drive from Joburg and form a beautiful natural border between the Gauteng and North West Provinces. By far the most popular activity in this part of Gauteng is hiking and there are loads of great trails to choose from (see our guide to the best hiking trails). Staying over in the area also gives you the chance to get up early and admire the mountain top views from the Hartbeespoort Aerial Cableway or take a hot air balloon ride with Bill Harrops Balloon Safaris. A real 'bucket list' experience, there's nothing quite like watching the sun rise and seeing the world from above in the basket of a soaring hot air balloon. Hot air balloon safaris set off at the crack of dawn, making staying over nearby all the more enticing.  

WHERE TO STAY IN THE MAGALIESBERG
Steynshoop Mountain and Valley Lodge 
A secluded country hotel nestled in a game farm on the mountain slopes. Choose from five self-catering cottages or book into a room at the upmarket Steynshoop Mountain Lodge hotel. Amenities including tennis courts, volleyball, billiards, a large swimming pool and croquet and you can embark on reasonably challenging walks and hikes from the hotel. 
Find out more and book: call +27 14 576 1035 or book online at steynshoop.co.za.

Rustig
This old farm has one of the area's most famous hikes, the challenging 13km Karee Trail. The trails are open to day visitors (with prior booking) although of course staying over means you can quickly get straight to the trail in the early morning and spend the rest of your day relaxing afterwards. A good option for larger groups and families there's a choice of bed and breakfast accommodation, rustic self-catering cottages, self-catering tents and basic backpacker dormitory accommodation. Amenities include a huge swimming pool and a tea room.
Find out more and book: Call +27 11 662 2611 or book online at rustig.co.za. 
Get on the water in The Vaal
Top attractions: Messing about on the water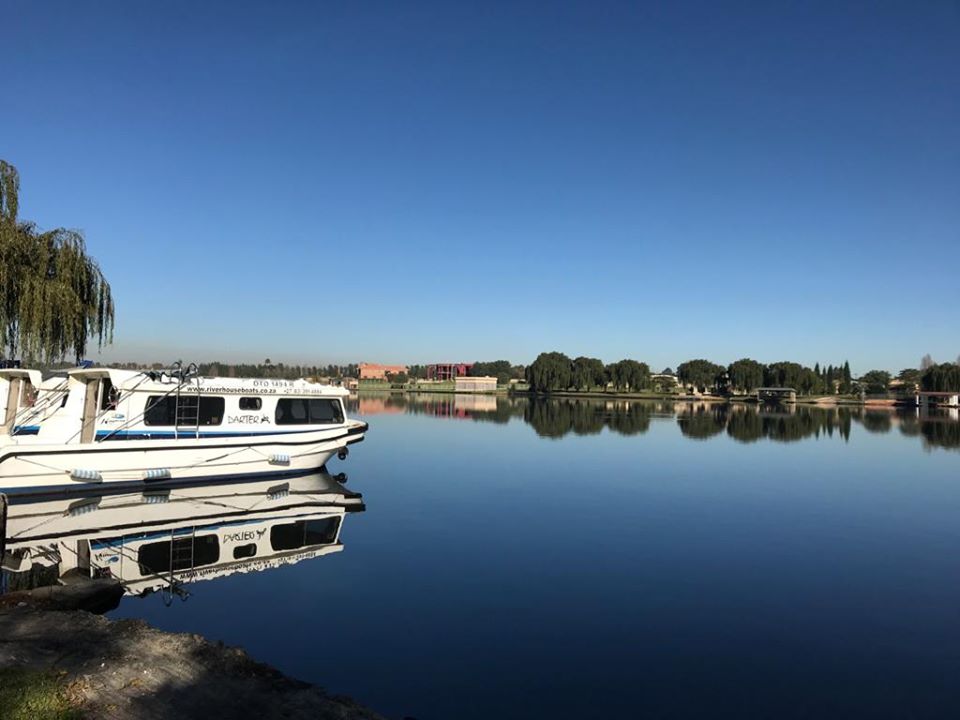 The Vaal Dam, around 80km south of Joburg is the second largest dam in South Africa by area, with an incredible 800km of shoreline fed by the Vaal river. Unsurprisingly with all that water the Vaal area is popular with anglers, birdwatchers and watersports enthusiasts. There are several venues on the Vaal river that offer boat cruises, and it is even possible to rent a houseboat for the weekend. Young families meanwhile will find the Emerald Resort and Casino on the banks of the Vaal river in Vanderbijlpark is packed with activities including; game drives, the Pins bowling alley, four different climbing wall routes, the I-Zone amusement arcade, putt putt and for the little ones the Aquadome water park.

WHERE TO STAY IN THE VAAL
Old Willow No7 Houseboat Charters
The best way to get on the water in the Vaal is to rent your own houseboat. Old Willow No7 Houseboat Charters has seven houseboats for rent, each with a cosy double bed and a rooftop seating area with deckchairs for enjoying drinks at sunset. You don't need any prior experience to rent a boat, you'll be shown the ropes (so to speak) beforehand. Each boat also has a small galley kitchen with fridge and electric stove, and of course an on-board braai stand too. Great for birders, fishing fanatics or adventurous couples looking for an out of the ordinary weekend break in Gauteng. You will need to return your houseboat first thing in the morning so make sure to arrive early on your embarkation day to make the most of it. Find out more and book at: oldwillow.co.za.

* This feature is part of our new series of Gauteng guides, in partnership with Gauteng Tourism, highlighting how to explore more of the Gauteng Province and its many attractions.