The best way to get to know Joburg is to hang out with an insider. In our Ask a Local series we chat to some of our favourite Joburg city people to get the lowdown on what makes Joburg unique. This week it's the turn of Hayleigh Evans, co-founder of POPArt theatre in Maboneng.

HAYLEIGH EVANS is an actress, theatre maker, innovator and entrepreneur who describes herself as "a hustler to the core". POPArt, which she co-founded with Orly Shapiro in 2011 in the downtown Maboneng precinct is a pioneering space for independent theatre that is guided by a vision to sustain the performing arts in Joburg.

POPArt provides an accessible space for performers to create theatre with it's quicker format, shorter run shows and for audiences to engage more easily with the performing arts through a diverse line-up of productions that run the gamut from comedy and physical theatre to drama, all at a theatre ticket price that is conscious about affordability and in a casual environment where you get to sip a glass of wine while you watch. Since launching, POPArt has staged more than 500 productions, among them many groundbreaking shows that have gone on to wider acclaim at home and abroad. Hayleigh credits POPArt's success to not having "compromised on our original vision of putting performers first".   

As well as ensuring POPArt stages a constantly refreshed production line-up every week, Hayleigh is involved in mentoring theatre students at the Market Theatre Laboratory through a hands-on programme that sees students producing, touring and marketing their own productions. POPArt is also a collaborator in William Kentridge's Centre for the Less Good Idea at Arts On Main in Maboneng, working front of house for the centre's live performances and exchanging works created between the two spaces. POPArt has plenty of exciting plans that include possible expansion into television and digital and in June Hayleigh will be managing the Centre for the Less Good Idea's international tour at the Holland Festival. "I cannot wait to see this work in front of an international audience!" 
 
Why Joburg?
I'm born and raised in Johannesburg. It's hard to find anywhere else with the personalities and true grit that this city has to offer. I find Joburg challenging and motivating.

Home is... complicated. Seriously.

Favourite Joburg suburb?
My life happens in too many spaces for me to choose one.

Number one tip for a first-time visitor to Joburg: 
Ask a local.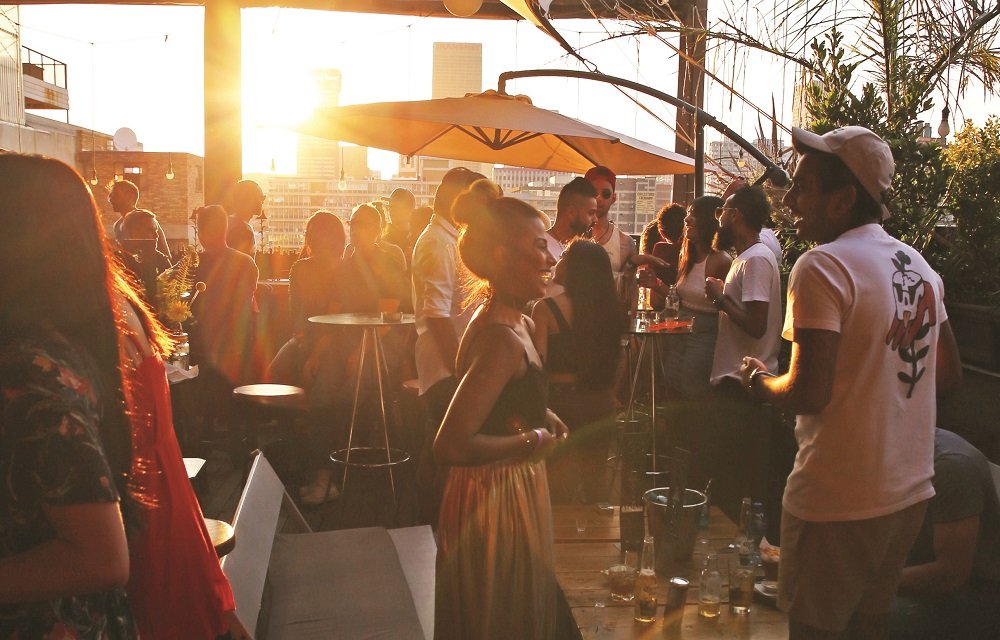 Favourite restaurant or cafe? 
Between Little Addis in Maboneng for the Ethiopian food and deep and meaningful conversations with the owner Kassa, and La Sante Muerte in Melville for the excellent food and memories.

The most memorable meal you have eaten in Joburg? 
Dosa Hut's malabar lamb curry in Fordsburg.

Where would you recommend for a first date in Joburg? 
The theatre. You avoid the awkward before; you have something to talk about after; and watching someone watch theatre is a good litmus test for seeing if they have a similar sense of things to you...

Favourite bar?
Living Room in Maboneng.

One thing nobody would expect to hear about Joburg? 
That it got safe overnight.

Most underrated Joburg sight or experience?
Twilsharp Studios flash sale in Bez Valley.

If you could buy any Joburg building?
Ooooooooh... Probably the Egoli gas property next to Lieberman Pottery in Milpark.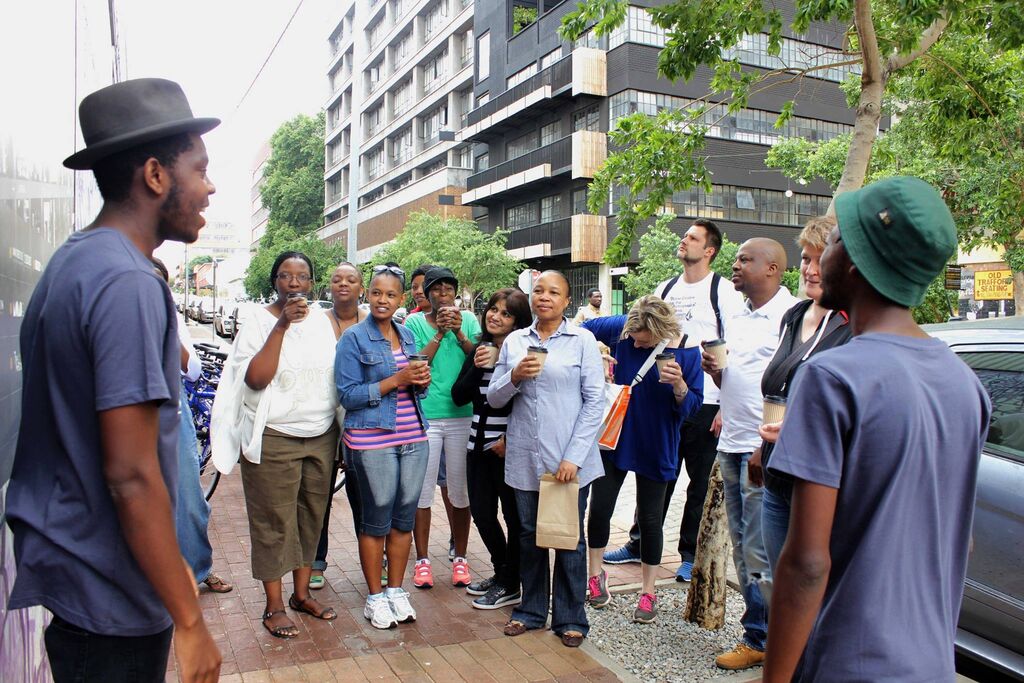 Favourite Joburg person: 
Bheki Dube, (founder of Curiocity African Hostels in Maboneng and Durban).

What's happening in Joburg right now that you think everyone should know about?
A lot of people are working really hard to create environments and spaces that reflect and interrogate our identity as an African city.

Three things visitors should experience before leaving Joburg?
POPArt Theatre (!) with dinner at Little Addis before; a walking tour through the city; and something nearby and tranquil such as Nirox Sculpture Park in the Cradle of Humankind because it's a surprise how quiet Joburg can be sometimes. 

What makes someone a Joburger? 
Being on the move at all times.

Best thing about Joburg: 
The energy of forward motion.

Worst thing about Joburg: 
Unfounded perceptions and complainers.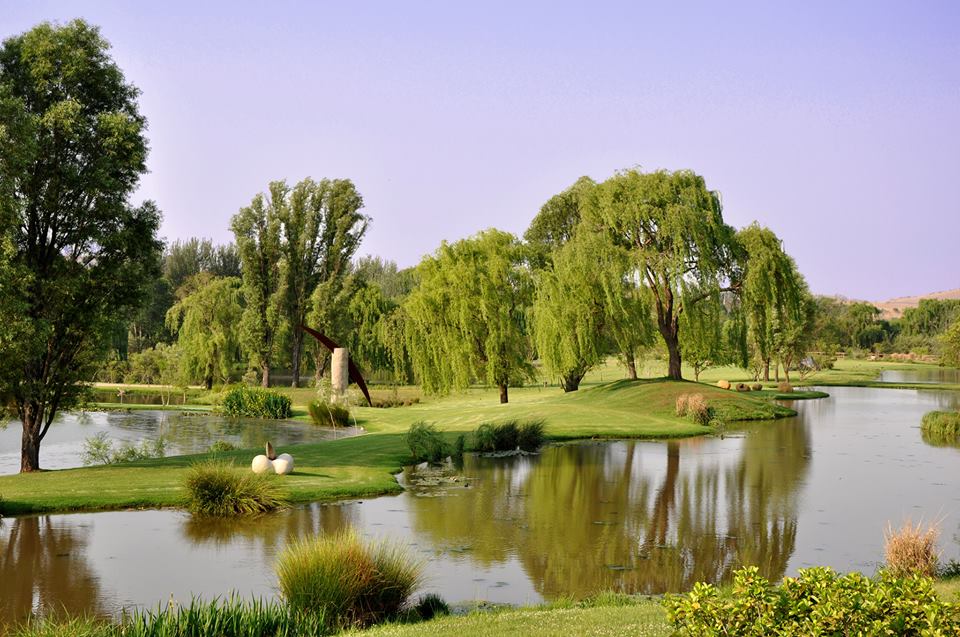 Describe your perfect day in Joburg:
It's usually dependent on the people you bump into, so that would mean putting yourself in the firing line of seeing awesome people. My life right now allows for that so much – running between the Market Theatre Laboratory in Newtown and the Centre for the Less Good Idea and POPArt in Maboneng, I get to see most of my favourite people daily. If only the highway wasn't closed!

Joburg in three words: Hustle, Harsh, Beautiful.

Season Five of the Centre for the Less Good Idea runs at Arts on Main in Maboneng from Apr 24-27, 2019. See the programme and book your tickets here.  POPArt is located at 286 Fox Street, Maboneng. View the full schedule of upcoming POPArt shows and book tickets online at popartcentre.co.za.