In Joburg's older suburbs, high streets are an attraction in themselves reflecting the dedication to supporting local small businesses and maintaining a spirit of community in the neighbourhood. In our Celebrating Suburbs series, we take a look at what gives certain Joburg neighbourhoods their special character, highlighting local stops and lesser-known businesses for locals and visitors alike.

As ever with all of our editorial content we present those places we have visited and enjoyed. This is not a comprehensive list of every single business on a street, these guides are intended to present a snapshot of the various businesses that give each high street its unique character.

In this edition, we take a stroll down Tyrone Avenue in Parkview.
THE PARKVIEW VIBE
Just two blocks from the busy Zoo Lake park, Tyrone Avenue is the heart of one of Joburg's most desirable historic suburbs Parkview, and its neighbour Westcliff where many of Joburg's most spectacular old mansions dot the hillside up to the ridge and where you can find the Four Seasons Johannesburg hotel. Despite the suburb having grand property prices and affluence, there's little of this status anxiety visible on Tyrone Avenue where you are more like to see a battered old Range Rover filled with barking pups in a parking space than you are a Ferrari (that's more Parkhurst's style). This of course is 'old money' territory where you have every chance of unknowingly bumping into an Oppenheimer while queuing for a takeaway coffee. 

Tyrone Avenue's stretch of businesses lie within just one long block between Ennis Road and Roscommon Road, although appearances can be deceptive as the street has three arcade-like centres that make you feel as if you are stepping through a wardrobe into Narnia (in CS Lewis's unforgettable book series). It is filled with dozens of shops, boutiques and cafes and increasing the footprint of the avenue considerably.

Trees line the opposite side of the street and it is part of Parkview's charm that this key suburb in "The Parks" is filled with beautiful trees, as well as an impressive golf course, just a few streets from Tyrone Avenue. 

Many of the buildings here have changed little in the past 50 years and a keen eye will spot some delightfully retro 1970s typeface on some of the older storefronts.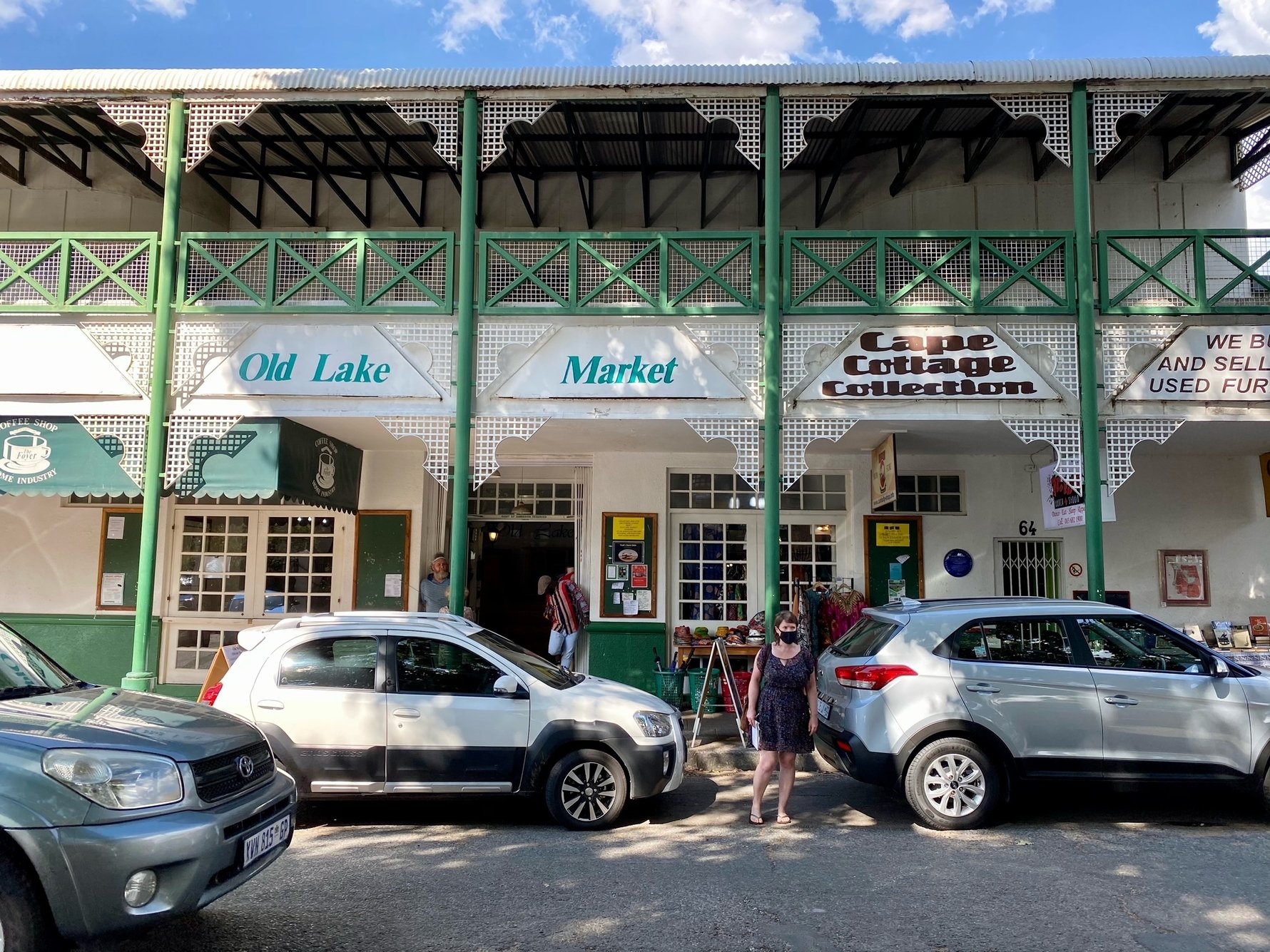 LOVELY FOR BREAKFAST OR LUNCH
Croft & Co
Friendly service, strong coffee and possibly the best scrambled eggs in town have made this spot an always popular morning hangout for Parkview locals. Recently moved down to this corner space, the cafe has tripled in size and yet still on a Tuesday lunchtime you can struggle to find a table. Dozens of lush pot plants give it the feeling of being inside a cool greenhouse and it is easily the most photogenic cafe on the street, and definitely the favoured workspace.

Bespokery
For lunch or dinner try this cool, calm spot owned and run by Prue Leith Academy-trained Nadia Singh. The menu is an interesting mix of inventive small plate dishes, many of them vegetarian or vegan, paired with a carefully selected choice of boutique South African wines sourced directly from small winemakers.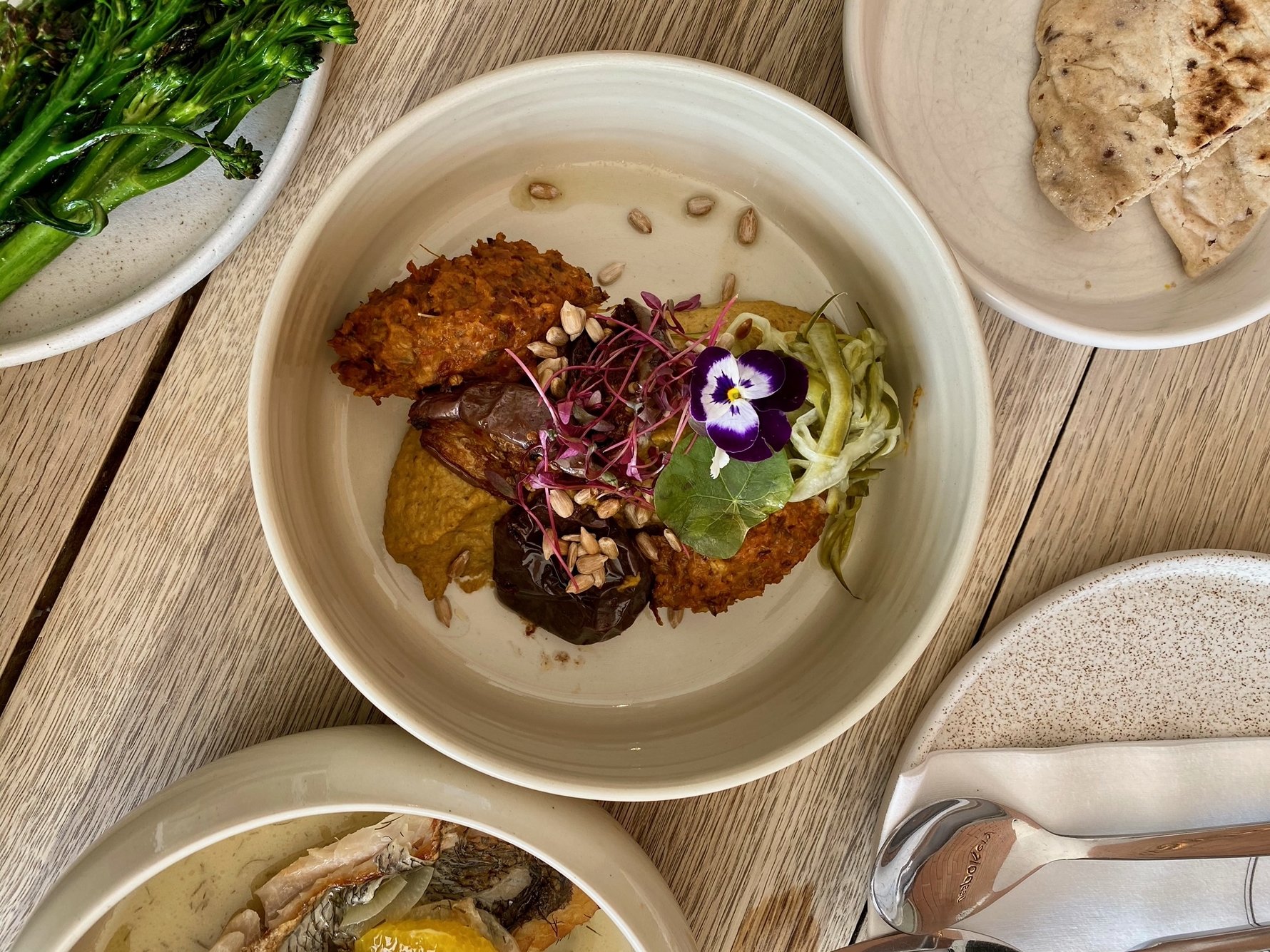 DINNER AND DRINKS
The Blind Tiger Café
Until the Blind Tiger came along in 2018, Tyrone Avenue had a habit of being a really rather early-to-bed kind of spot, with not one bar in sight. This casual spot fit into the neighbourhood perfectly and was pretty much an instant hit. An inviting space, the cosy bar and restaurant in the front, with its warm maroon walls and well-lit and stocked bar, gives little hint of the large summer garden area you'll find through the passageway in the back. 

Trabella
A sister restaurant to the casual pizza-pasta restaurant in Illovo, this pretty restaurant that faces onto the street is known for its thin crispy pizza. If you are super hungry try the Tracy, named after the owner, which comes with every topping imaginable.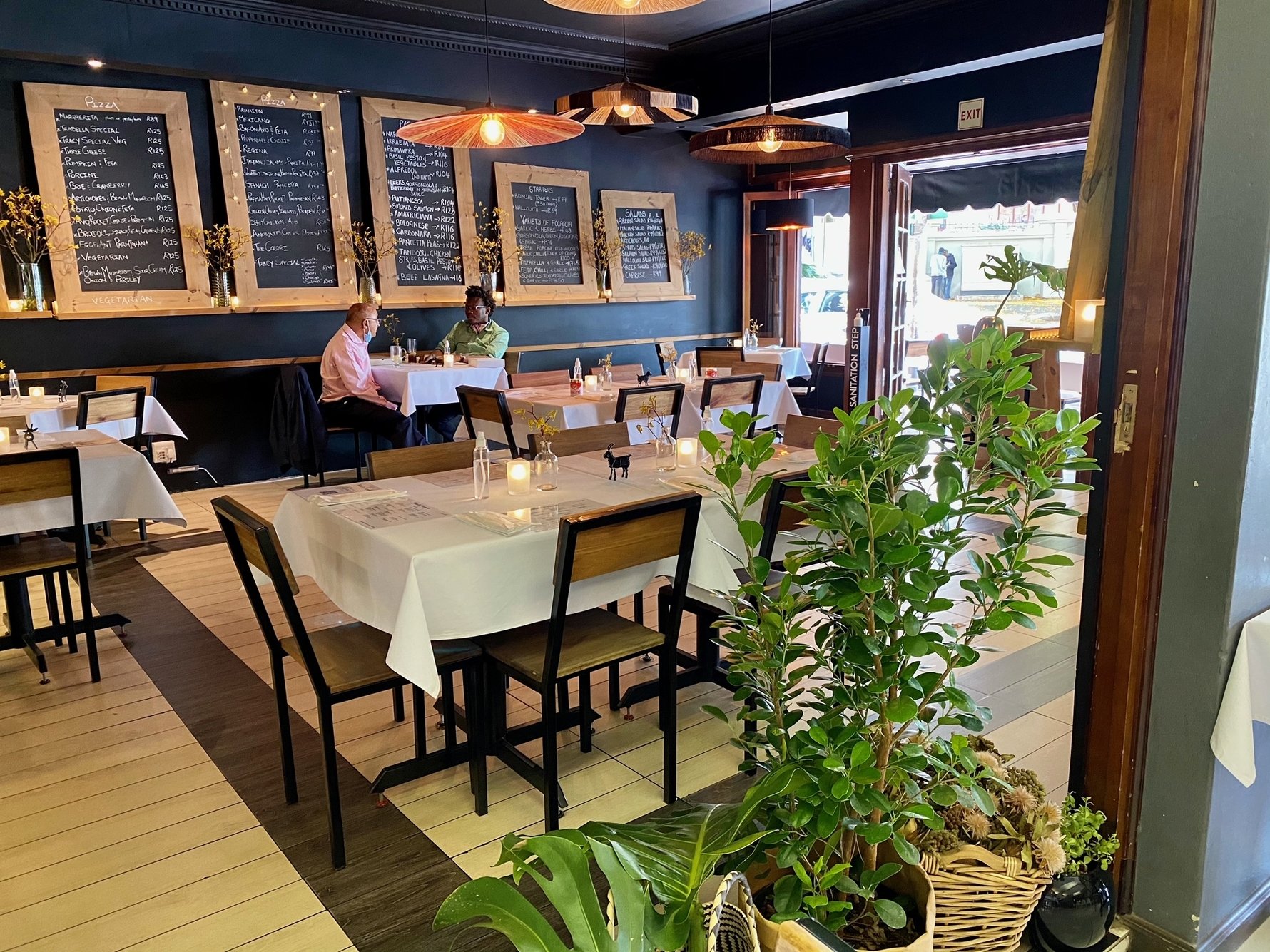 NEIGHBOURHOOD STALWARTS
Franco's
Almost 50 years of making pizza is one way to master the craft. Franco Forleo started out flipping pizzas as a student in the early 1970s, before moving on to work at a slew of Italian restaurants in Joburg. In 1987 he threw caution to the wind and bought an insolvent, rundown restaurant in the Parkview Centre, which so the story goes "was notorious for never having been successful". He quickly installed a pizza oven and never looked back. Still going strong for more than 30 years the restaurant is now run with the help of Franco's nephew Massimo and sons, Franco Jr and Ricky. There are far too many classics on the menu to list, but the potato pizza and salmon pasta are particular highlights. We also love the classic Italian salad here and the friendly service. 

Tyrone Fruiterers
Opened in 1962, Tyrone Fruiterers is one of the finest family-run fresh fruit produce shops on this side of the city, and over 2020 it took its game up many new notches. The aisles are piled irresistibly high with the freshest fruit and vegetables and at the entrance is a beautiful collection of household orchids for sale. This is a good spot for picking up tricky-to-find deli items and exotic ingredients, sauces and spices (they even sell bone broth) and if you can't be bothered to cook dinner one night, grab a frozen meal made by the excellent By Word of Mouth. There is a vast selection. Tyrone Fruiterers also expanded in 2020 by taking over what was the run down and sad Spar supermarket next door, now shiny and new.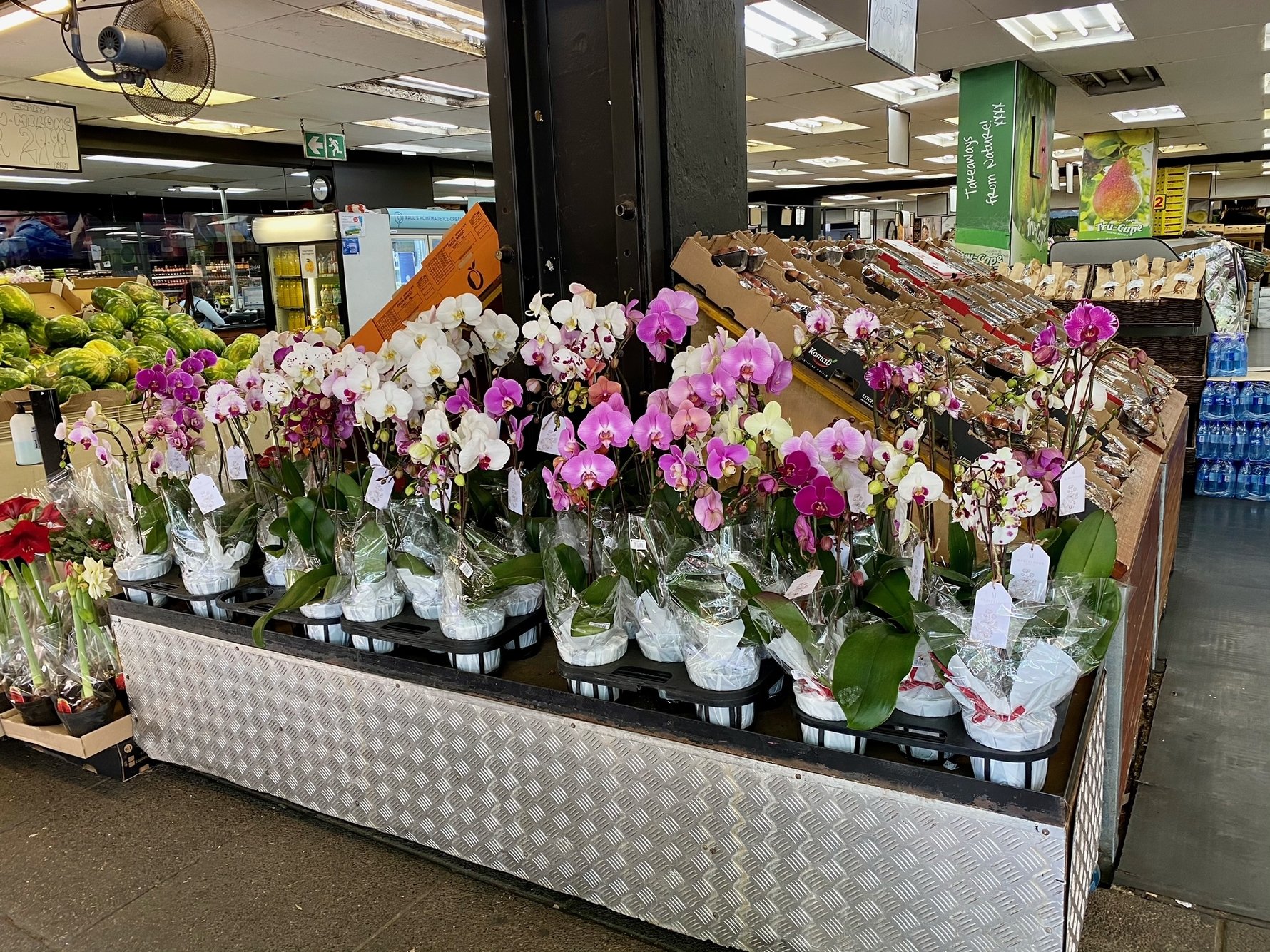 WHERE TO GO SHOPPING
Parkview Toys & Parties
A unique and old-fashioned (in the best possible way) toy shop with plenty of dress-up costumes, ballet outfits, educational, wooden and imported toys and games for younger children. 

Art Africa
A treasure trove for South African arts and crafts gifts and household accessories made from beads and recycled products. Art Africa stocks everything from jewellery to fabrics, homeware to furniture, along with extraordinary ceramics, lighting and other handmade goods from all over the continent.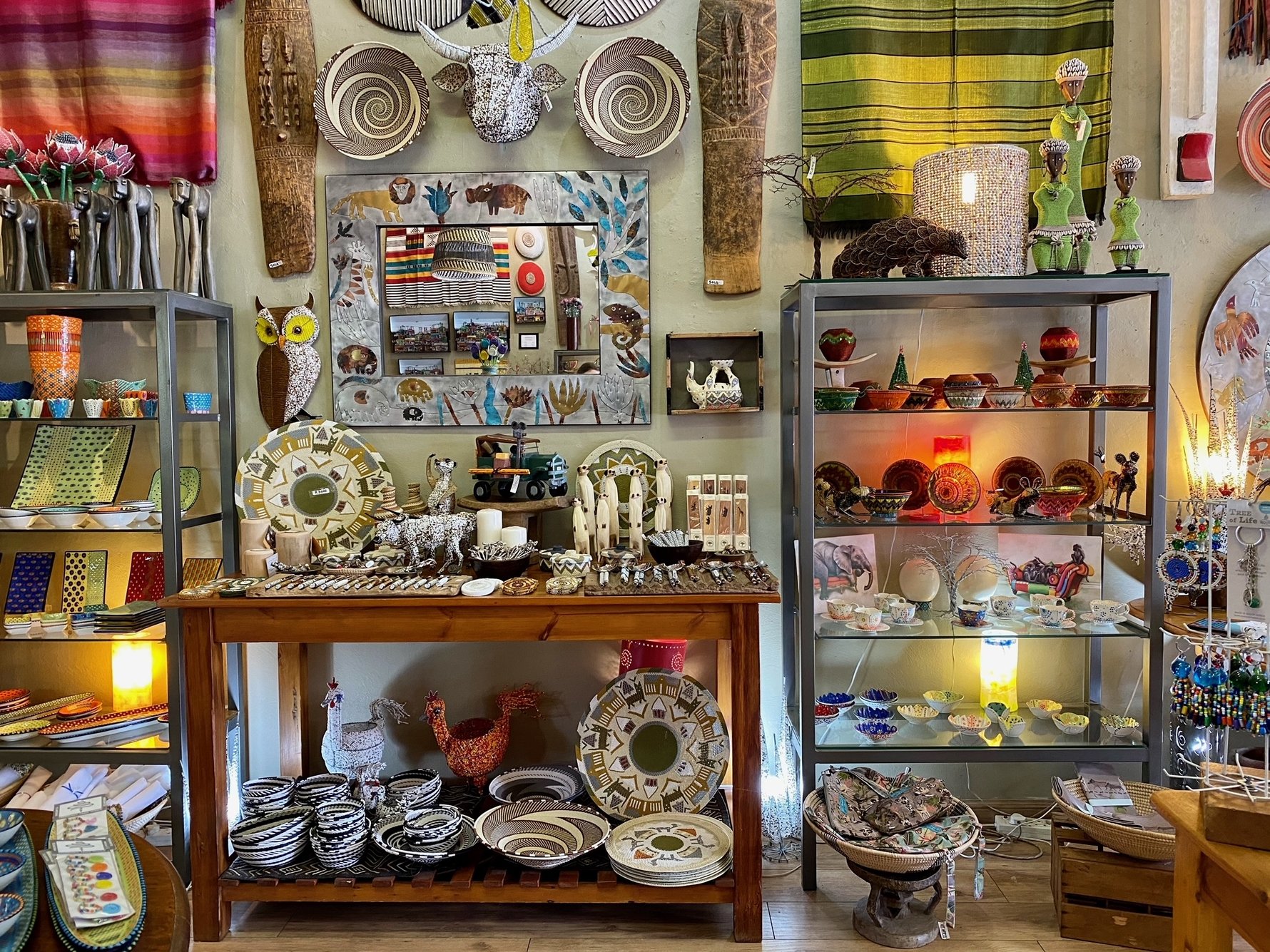 The Parkview Gallery
A tiny space next to The Perfect Cup coffeeshop (see below) is owned by artist and children's book illustrator Sandy Lightley. The gallery sells the works of a collection of local artists including Yda Walt, known for her colourful hand-printed textiles.

Lali Silver
Established in 1970, Lali moved from Rosebank to Parkview in 2004 and marked its 50th anniversary this year. A shiny find on the ground floor of the Parkview Centre, the jeweller is named for the shop's late founder, jewellery designer Lali Vossgatter. The display cases showcase unique hand-made silver jewellery and Lali's on-site workshop creates custom items, as well as complete repairs, replaces watch batteries and re-strings pearls and beads.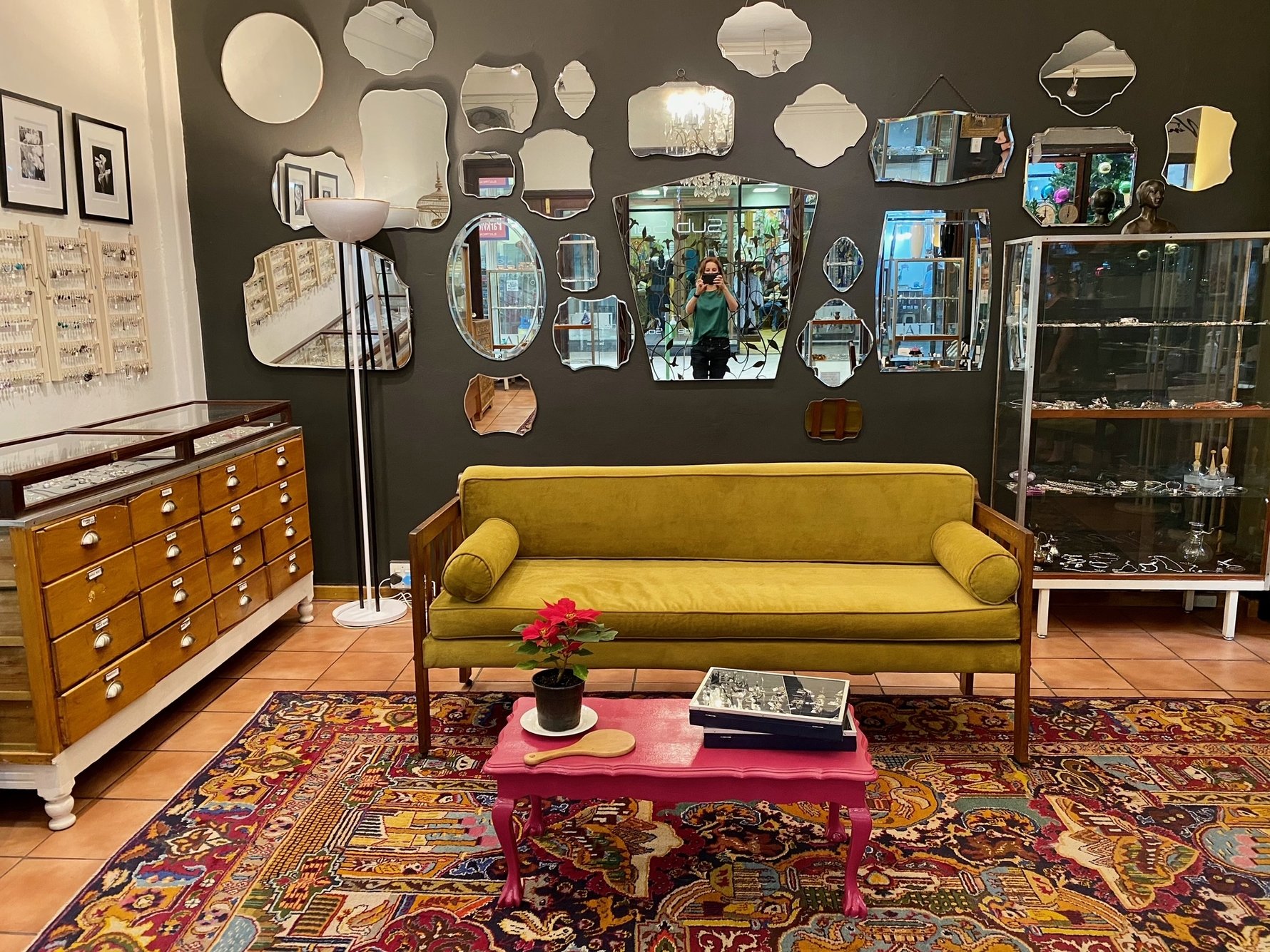 Other shops to look out for include The Write Stuff for all your stationery needs, jewellery studio The Makery in the Village Centre and Interiors by Jasmine in the Village Centre for a most astonishing selection of Indian cotton items including clothing, linens and beautiful duvets and bedspreads.
HIDDEN TREASURE
The Old Lake Market
This is one of the most distinctive old landmarks on Tyrone Avenue. What was once a cinema is now a warren of a dozen or so little shops known as The Old Lake Market where everything from second-hand books and handmade gift cards to children's clothing, crafting materials and hats is on sale. Follow the line of shops all the way along into the back and you will find yourself surrounded by a huge collection of antique and second-hand wooden furniture for sale and have an opportunity to talk to the colourful owner – a larger and more woolly version of a 1970s tennis player, complete with headband.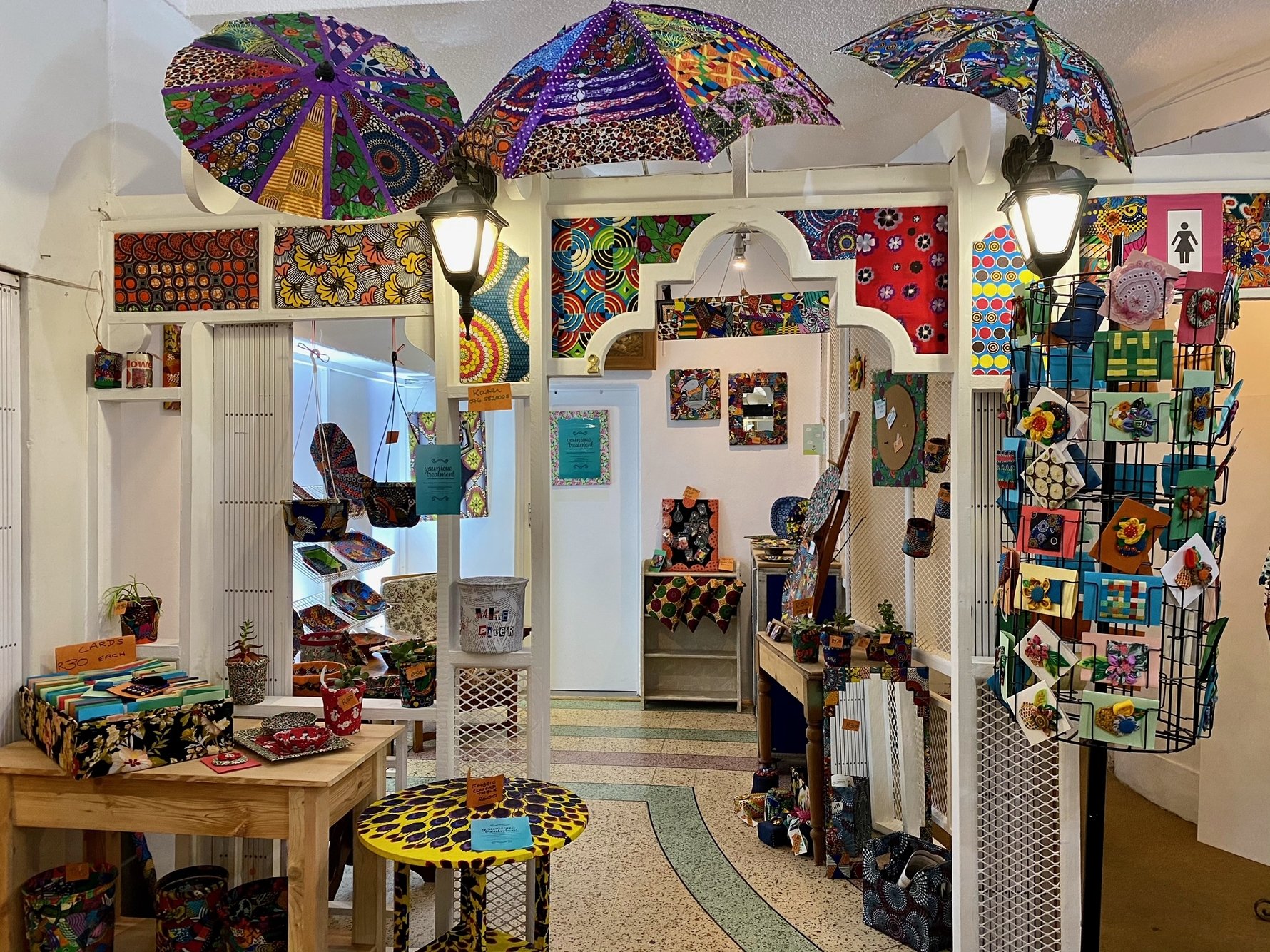 NEIGHBOURHOOD COFFEE SPOTS
The Perfect Cup
Describing itself as 'the hidden home of coffee' this cosy cafe is tucked away in the back of the Parkview Centre and has an extensive choice of blends and flavoured coffees. As it is well off the road inside the Parkview Centre arcade this is a good place to take toddlers, especially as there is a whole room of toys provided too.
STREETSIDE SELLERS
Tyrone Avenue is a magnet for street sellers. In front of the Art Africa shop look out for the lady selling handmade household items like blankets, tablecloths and napkins from shweshwe fabrics and a very talented beader whose wares are on display near the Spar supermarket. On the corner of Tyrone and Ennis you can't miss Richard who sells his art here five days a week and has immortalised the neighbourhood and its street scenes in his paintings.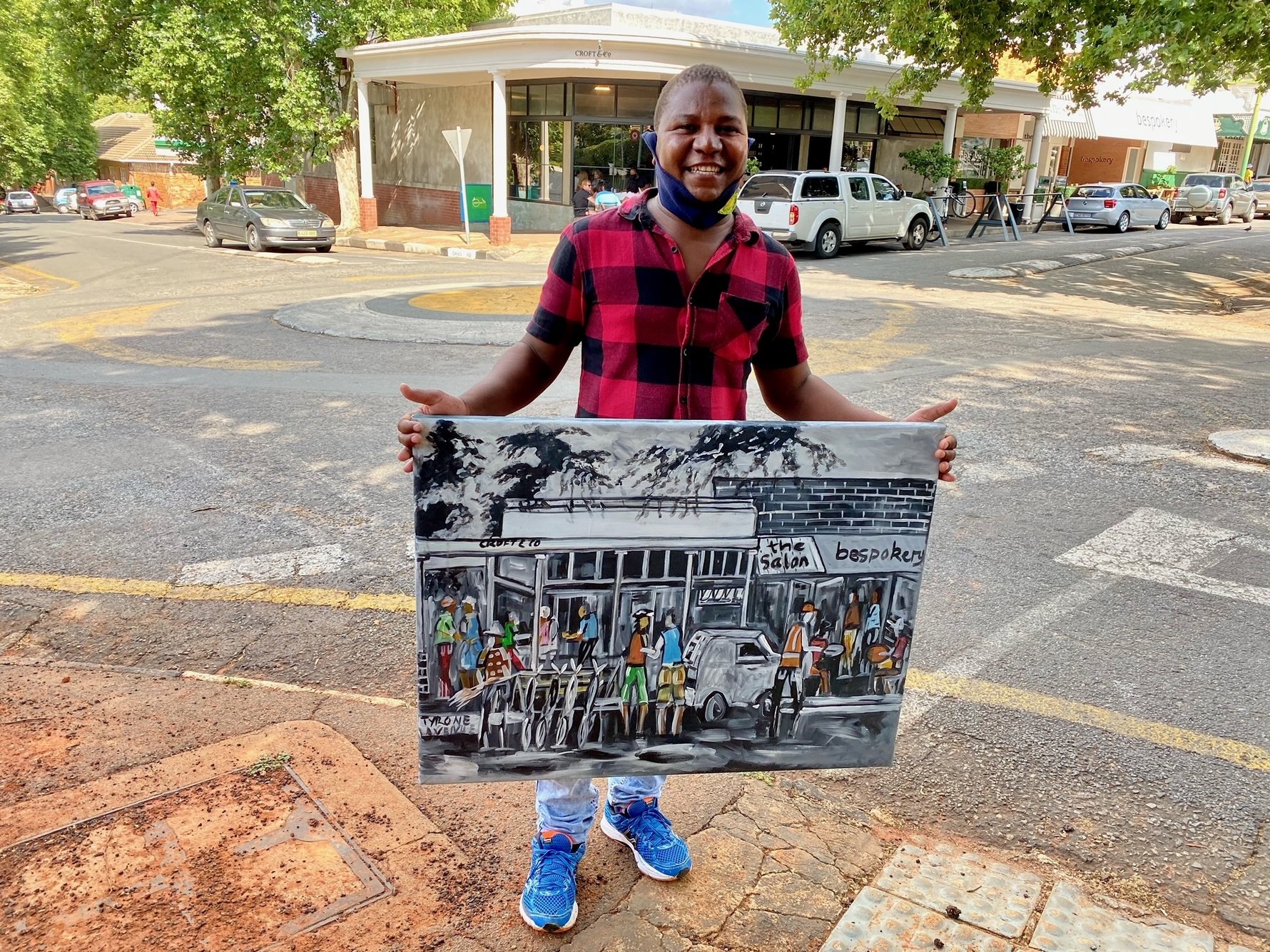 SO VERY PARKVIEW
Tyrone Avenue is truly the most village-like high street in Joburg with literally a whole village worth of services available within two blocks including a school, church, police station, park, a supermarket, grocer and bottle shop, as well as other essentials such as a pharmacy, Postnet, laundrette, ATMs, doctors surgeries, a vet, library, and tucked into an alley opposite the petrol station (yes Tyrone Avenue has one of these too) an excellent shoe and leather repair service.