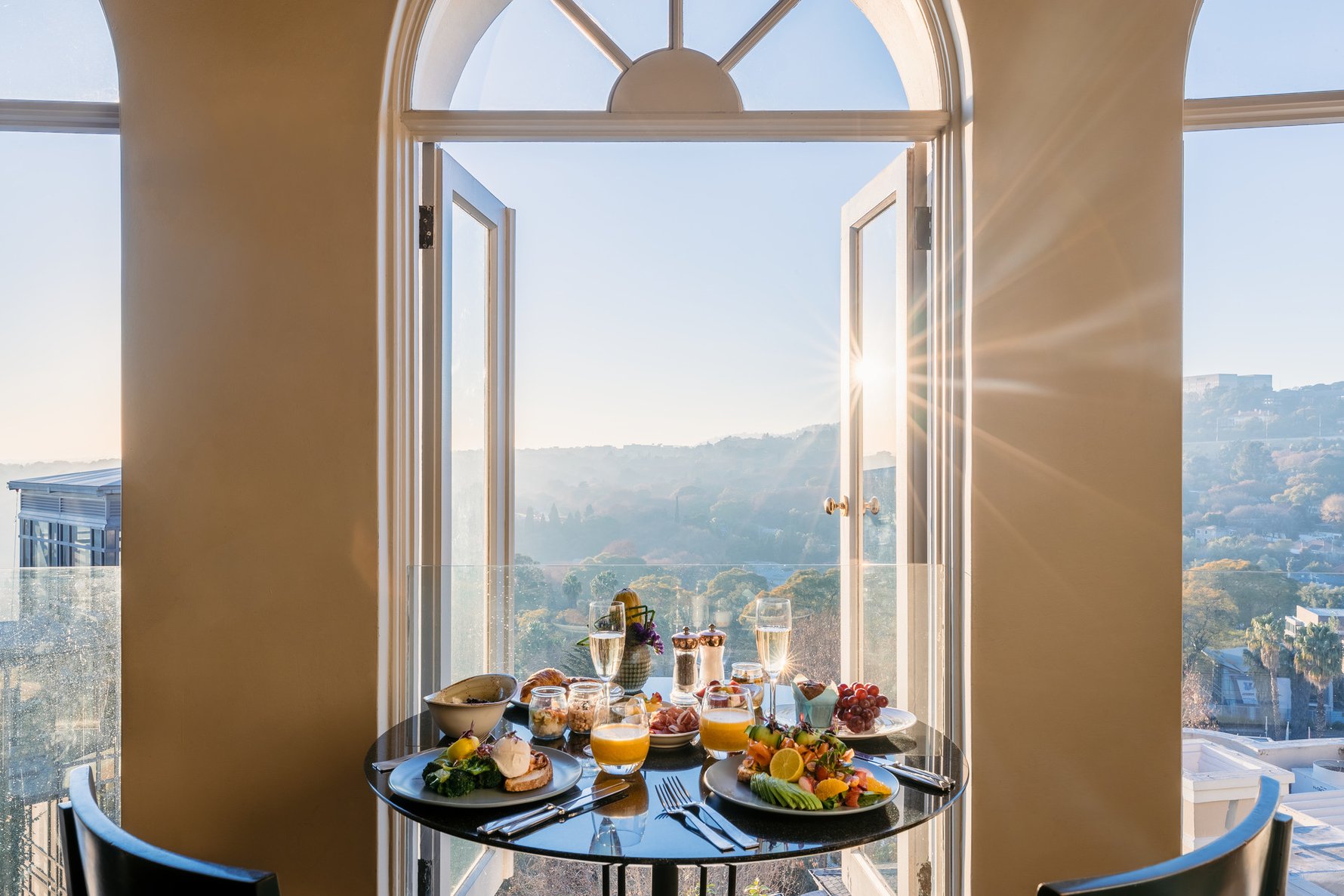 If it was a competition to choose the best hotel location in Joburg, Four Seasons Hotel The Westcliff wouldn't need to enter. Its position on a Westcliff hilltop, offering panoramic views of Joburg's exceptional tree-scape is unparalleled.
 
More of a hilltop village with its lush gardens, terraces and villas that climb up the ridge, this hotel is truly an escape, where the buzz of busy city life below seems far, far away, obscured by vast swathes of trees stretching as far as the eye can see. Following the treeline upwards at night the twinkling lights of Joburg's major landmarks like the Hillbrow Tower and Rosebank's skyscrapers are also part of the view.

We have always loved how the hotel from the very start embraced the city surrounding it, at the time of its opening (2014) a rare nod as most international hotels preferred to create the impression you were somewhere else. Joburg's neighbourhoods are referenced in the way the rooms are arranged (such as the Maboneng block or the Rosebank block) – and in the carefully selected artworks throughout the hotel. It's fun to wander the corridors looking at the collection.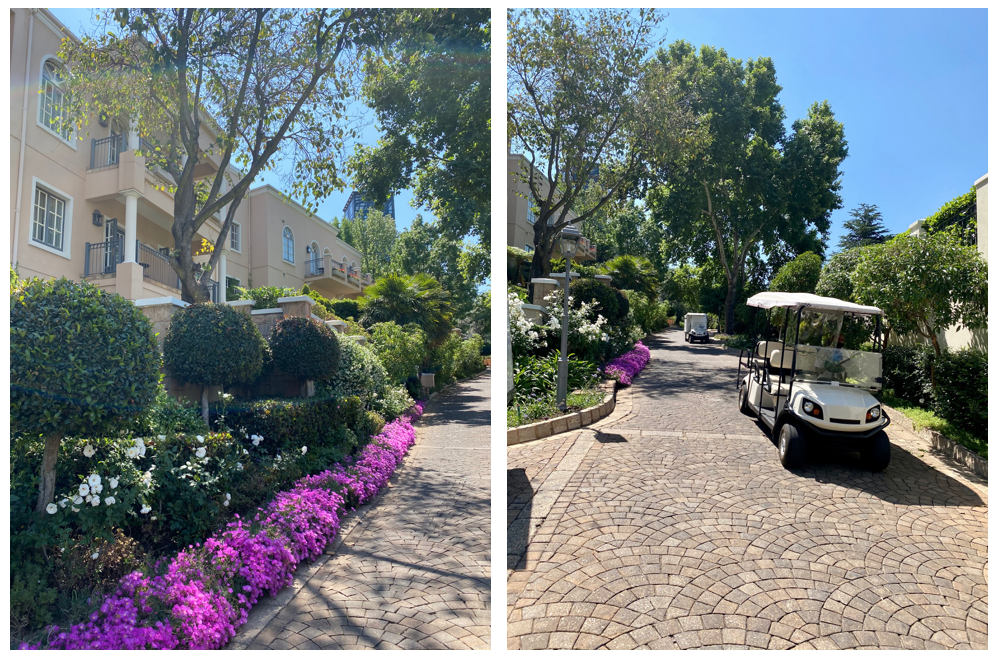 Accommodation at Four Seasons Hotel The Westcliff
The property is unconventional, with no big splashy resort pool, or hotel lobby as a gathering point. Instead the experiences are concentrated on the restaurant terraces at Flames which look right out onto that remarkable view, or the serene Apres Spa pool deck, or of course your palatial room.

The Apres Spa pool deck is reserved for hotel guests, while the Four Seasons also recently introduced spa suites, so you can book your spa treatments to be enjoyed in complete privacy, a few steps from the deck. 
 
The rooms here are spacious hideaways fitted out in understated luxury. The beds are a standout in terms of comfort, with a good night's sleep being a personal and a hotel requirement. They are in fact custom made for the Four Seasons globally, a signature of the brand, available for order if you know the right people. The deluxe room includes a deluxe dressing room – solving the often irritating aspect of travel where even in luxury spaces, where to put your luggage has not been thought through. The marble bathrooms here can rival most small hotel rooms.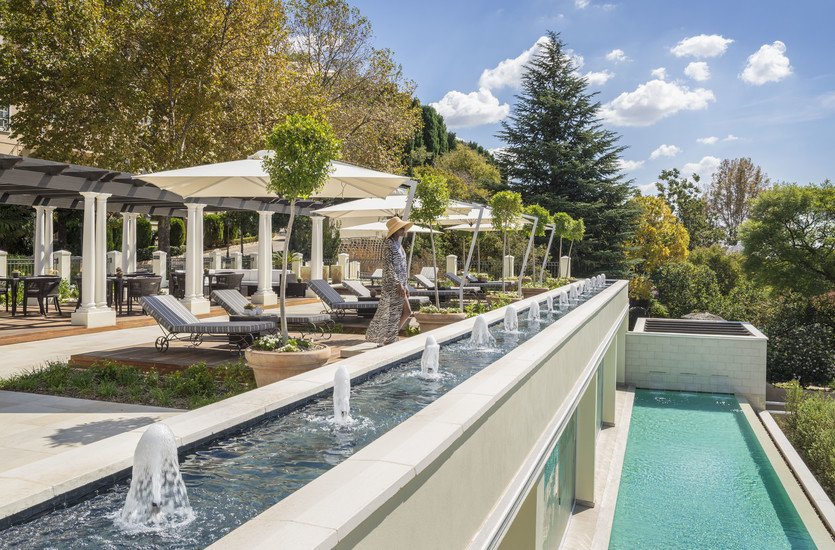 The Four Seasons global brand has instituted a Covid-protocol with its Lead With Care Programme and you'll find real attention has been paid to discreetly ensuring your health safety throughout your stay, down to disposable bags handed out when you are seated at Flames to store your facemask, and a little care package of sanitiser items and disposable masks in your room. At Four Seasons Hotel The Westcliff's signature restaurant Flames, seating is outside mostly under the shade of umbrellas. Or you can opt for a more sheltered table inside – although we only advise this if you are on the run from authorities, and trying to stay undetected. The reason to be at Flames is to sit as close to the edge of the terrace as possible and to take in the awe-inspiring views. You might also, as we did, be lucky enough to get a wildlife sighting, and glimpse the elephants at their enclosure at the Zoo in Saxonwold. 
 
Flames has an all-day dining menu from breakfast and casual bistro lunch to an a la carte dinner as well as a very popular weekend brunch, where you'll notice people dress up to show up – casual, but considered. 

Pre-Covid, breakfast and brunch at Flames' was offered buffet-style, but now it's a table affair. You'll be treated to a graceful procession of pastries, fruits and yoghurt, your choice of cheese and charcuterie and hot dishes plus fresh juices and coffee or tea.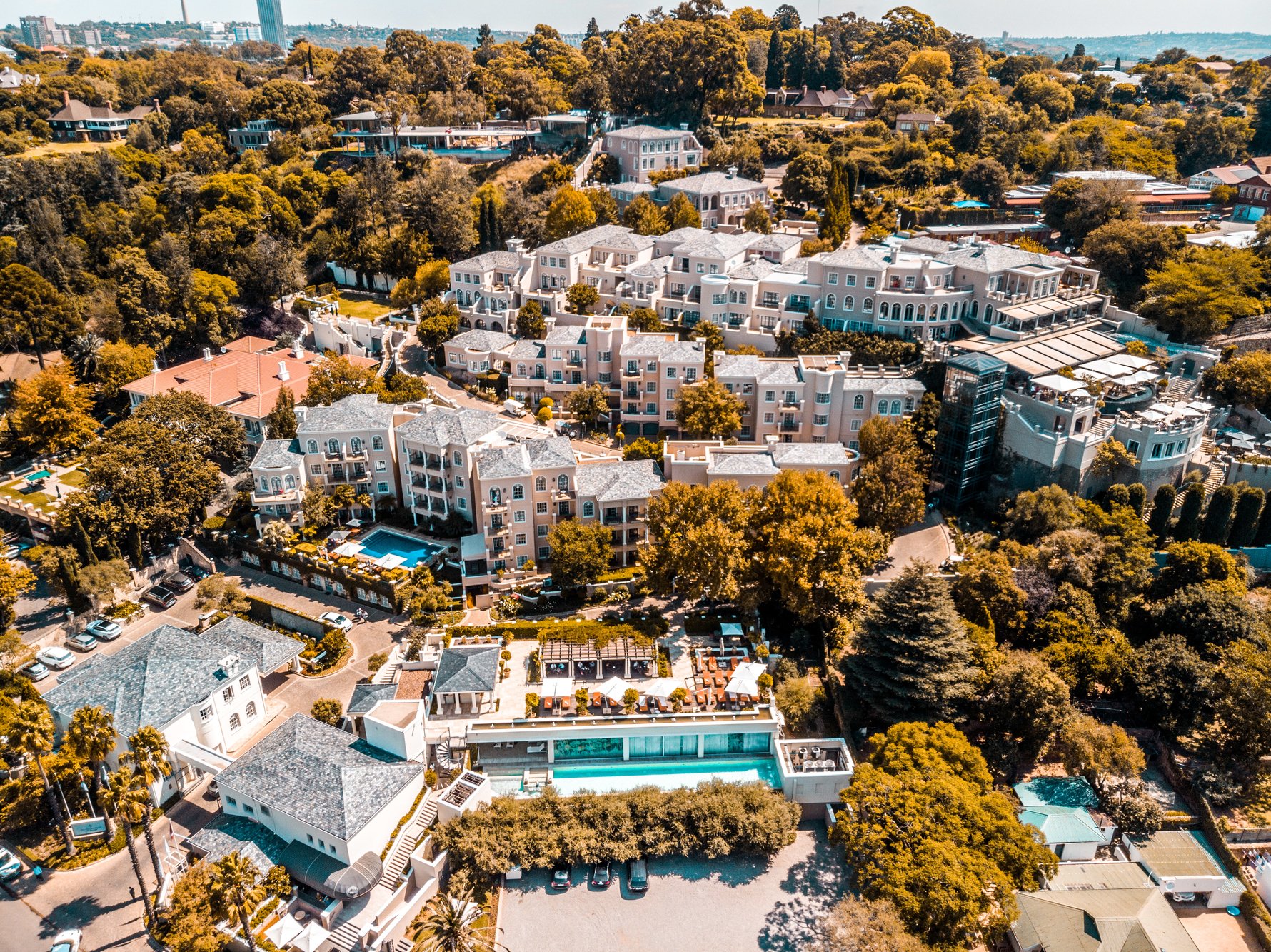 Meetings and events at Four Seasons Hotel The Westcliff
This hotel has always been a popular destination for major events, such as weddings or launches with a variety of venues that incorporate indoor and outdoor spaces and a top-notch events management team. The hotel works on a minimum spend policy rather than a cost per head for events.

Four Seasons The Westcliff is a premier Joburg establishment, and the kind of setting that never fails to impress. The ballroom looks like an actual ballroom, spread across the upper-floor of a graceful villa (the Jacaranda Hill) that opens out onto a rose garden and the space can also be transformed for smaller events and high-level meetings.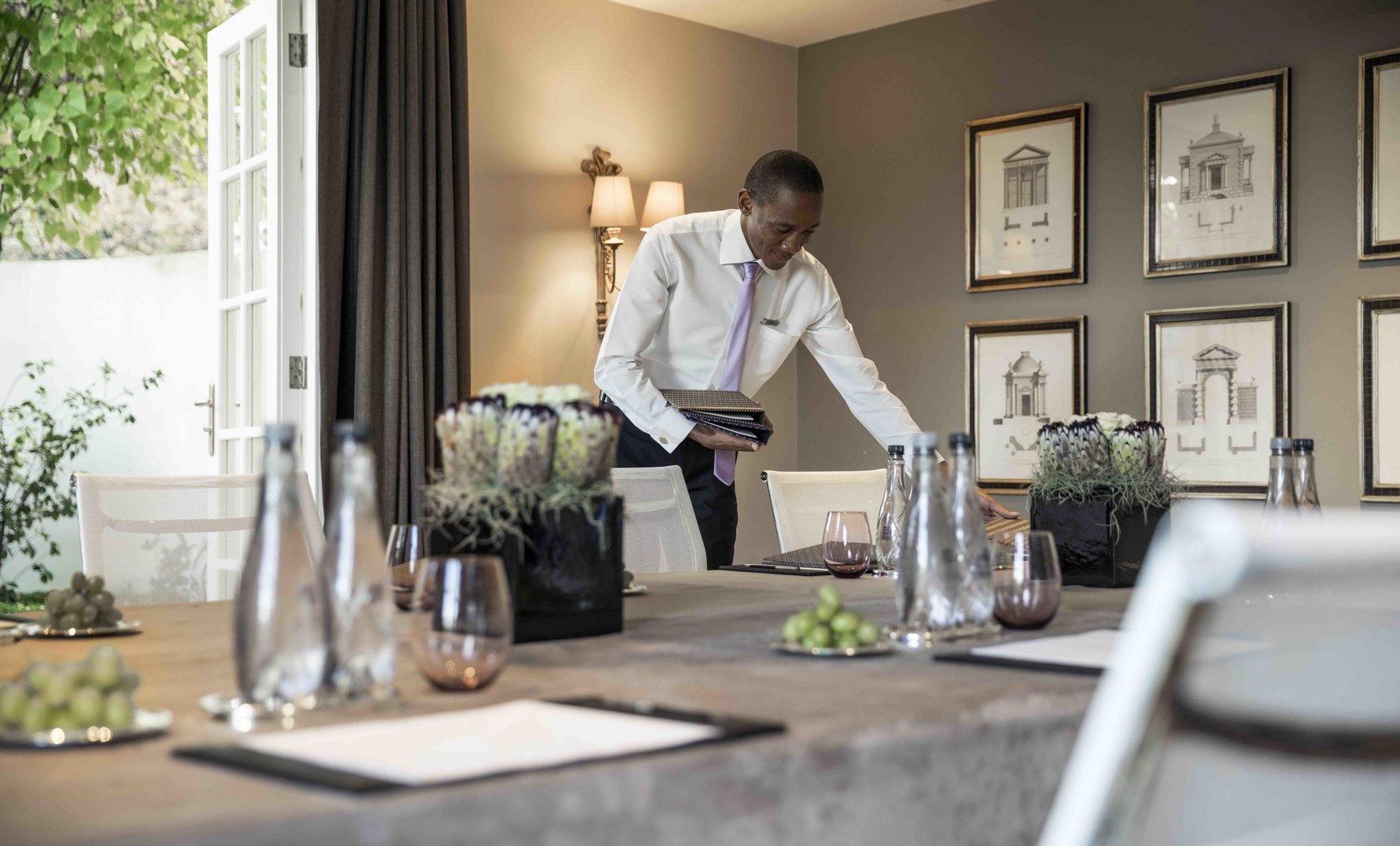 We were treated to the terrace at View as our office for the day on our most recent visit. The View restaurant (one floor up from Flames) is currently closed and has instead been made available for use for small private events. With its own bar and views that take in the highest point on the property, it's spectacular. Being so private and offering lots of open space, it's an ideal venue for a team meeting.
FIND OUT MORE AND MAKE A BOOKING
To enquire about hosting a meeting or event at Four Seasons Hotel The Westcliff or to book a stayover at the hotel find out more online at fourseasons.com/johannesburg/. You can make reservations for the Flames restaurant online at flamesrestaurant.co.za.