Home to freelancers, entrepreneurs, consultants, and small businesses, Perch flexible office space in Rosebank encourages networking and collaboration.

While good coffee, a plug point, and a stable Wi-Fi connection is enough for some to turn any busy coffee shop into an office for the day, renting a desk or a small office at a space like Perch is the smarter way to work.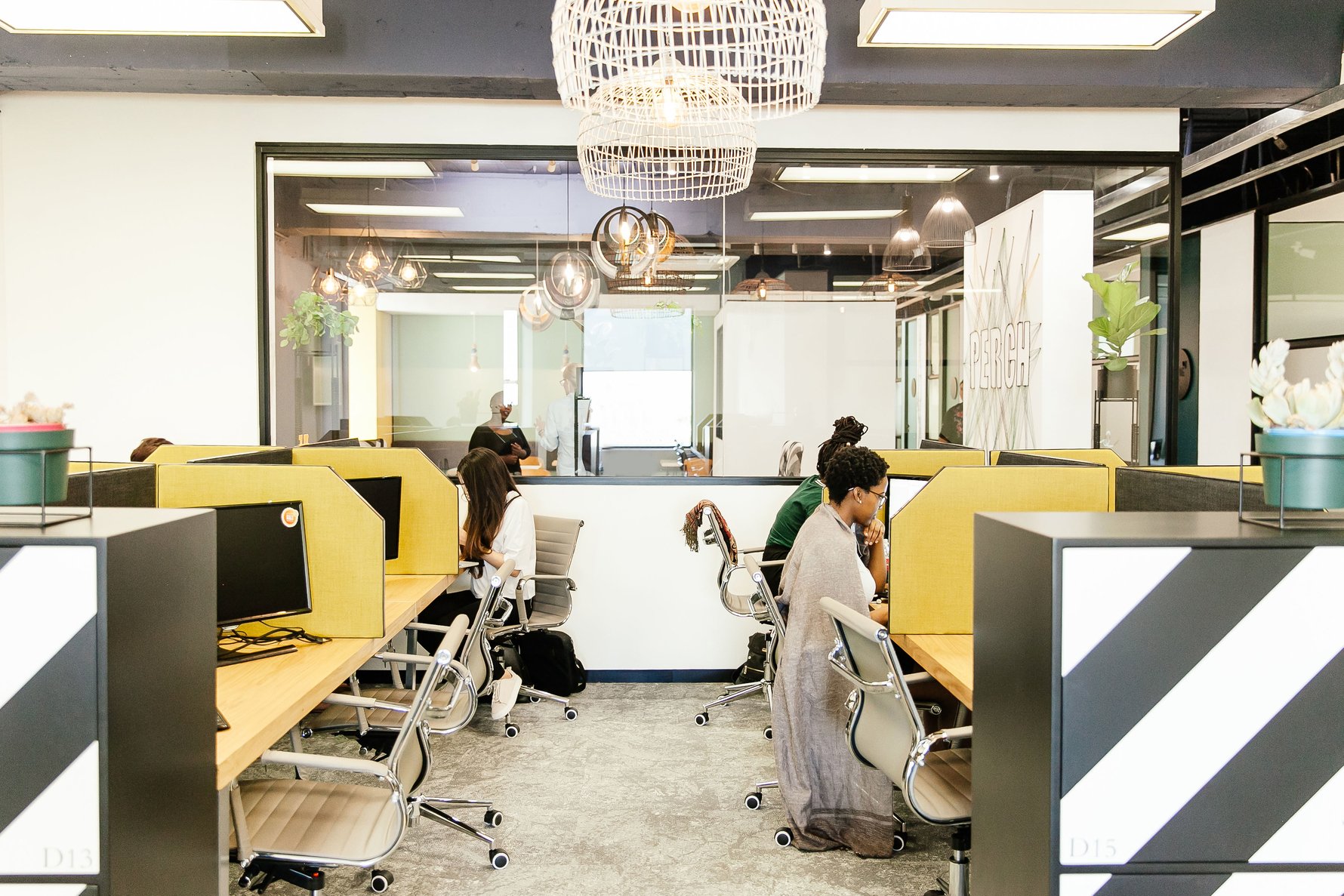 Fully equipped flexible dedicated desks and offices
Perch offers over hot desks, dedicated desks, private offices and meeting rooms as well as breakaway areas for when you need to make a long phone call in privacy. Recognising that what many entrepreneurs and freelancers value most is flexibility, desks can be rented on a daily, weekly or month-to-month basis, with contracts for small offices also offering small teams greater flexibility.

Perks and amenities include fast, reliable and unlimited internet, generator power for load-shedding periods, access to a copier, printer and scanner, comfortable space to host formal and informal meetings, lockers to stow away your things at the end of the day, a super-friendly office manager to ensure that everything runs like clockwork and a coffee bar. 

Perch is right next door to the countless shopping, lunch and entertainment options on offer at Rosebank Mall and the adjoining Zone@Rosebank. Even better yet, if you are coming by car, parking is free for members.
GET THERE WITH GAUTRAIN
Perch is a five-minute walk from the Rosebank Gautrain Station. See our guide to the Gautrain here and download the Gautrain app for real-time updates on when the next Gautrain and Gautrain midi-bus is due. Visit www.gautrain.co.za for more information on the timetable and fares. #YourGautrainJourneyStartsHere