During the Covid-era remote working became a full-time reality for all office workers, not just those in tech or creative sectors. Once social distancing rules eased and 'hybrid working' became the norm, the co-working model took on a new lease of life catering to digital nomads who need to host in-person meetings every now and then. Throw in the ever-present problems of load shedding and despite the claims that 'the office is dead', hot-desking from 'flexible office spaces' has never made more sense. 

While good coffee, a working plug point and a stable wifi connection are enough for some to turn any busy coffee shop into an office for the day, renting a desk at a co-working space is the smarter way to work and most co-working offices now offer very flexible packages designed to fit in with the new post-Covid hybrid office lifestyle.

Here's a look at four cool Joburg co-working spaces to suit every lifestyle.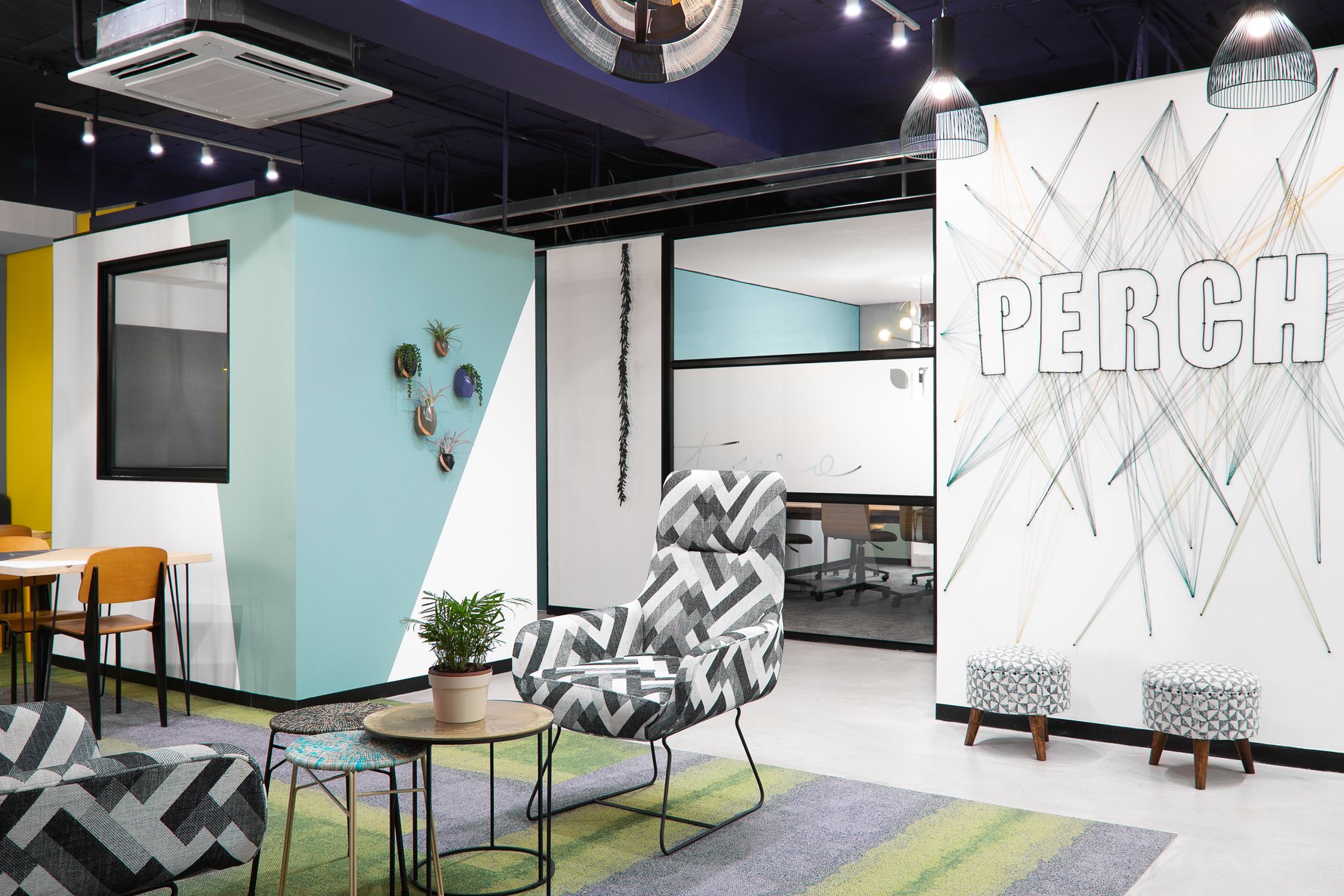 This small Rosebank flexible office space describes itself as 'like gym for people who need to work'. There are several dedicated desks as well as private offices, small meeting rooms, team booths and other lounge-like breakaway areas for when you need to make a long phone call in privacy. Keeping things fun and fresh, the decor and design is bright, light, and contemporary. The location is also great for popping out for lunch, located right next to the Bath Avenue entrance of Rosebank Mall.

PRICES: Dedicated desks with 24/7 access from R3,200 per month, hot desking from R2,000 per month or R1,000 for a week. Pay-as-you-go day rate R250. 
LOCATION: 37 Bath Ave, Rosebank
FIND OUT MORE: perchoffices.co.za Africa's first curated members' club is a super-stylish and exclusive work and play space for budding and established entrepreneurs. Taking up one floor of the landmark Trumpet building along Keyes Art Mile in Rosebank, the space is designed for both working and networking with a mix of public and private areas, small office spaces, meeting rooms and hot-desking facilities. Other amenities include a screening room, lounge, dining area, coffee station and for after-hours the fantastic cocktail bar Mix. With Keyes Art Mile being a centre for art and design, MESH Club has been designed around an outstanding art collection featuring murals by New York-based South African artist Louis de Villiers (also known as Skullboy) and artworks by everyone from JH Pierneef to Jane Alexander.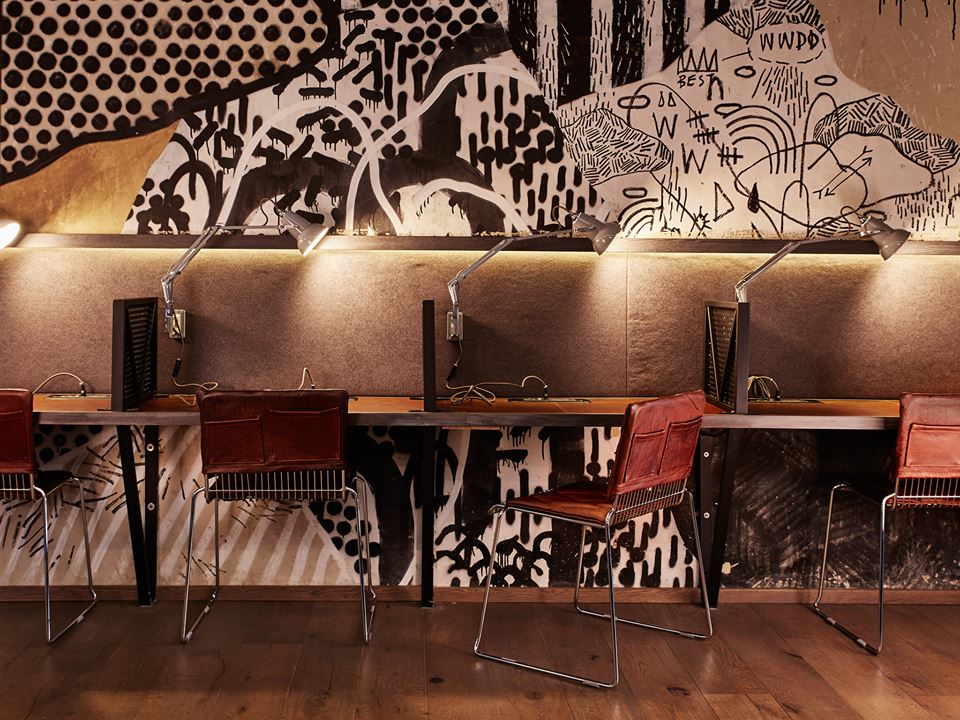 PRICES: Social Day Pass R850 (includes access to the co-working space, coffee, lunch and a cocktail), co-working Day Pass R500 (includes co-working access and coffee)
LOCATION: Keyes Art Mile, 21 Keyes Ave, Rosebank
FIND OUT MORE: www.meshclub.co.za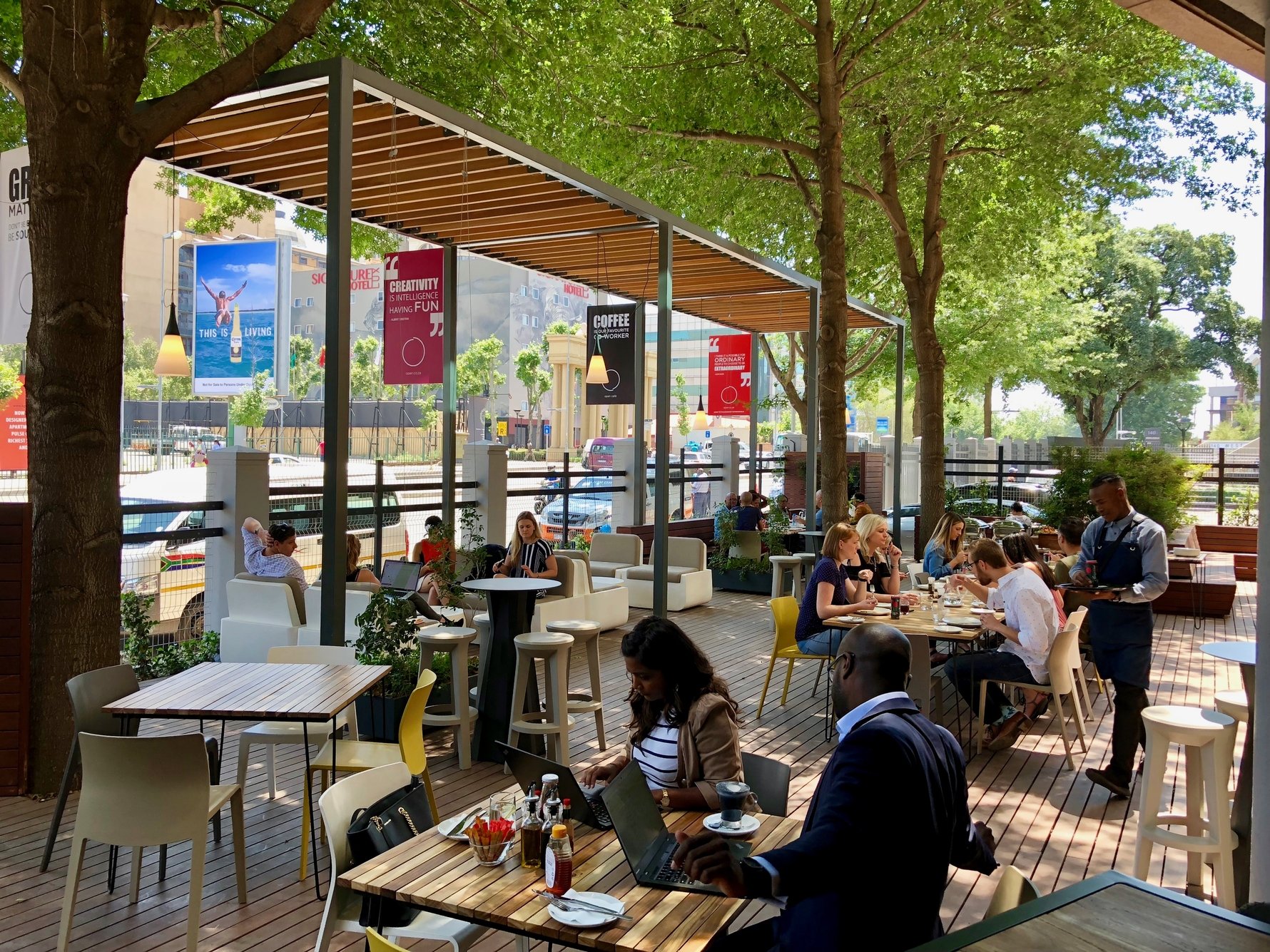 This chic South African co-working brand has three Joburg locations, plus four offices in Cape Town. Workshop 17 runs on a membership model that allows members to access any of their numerous South African co-working spaces. Membership plans are flexible and there's also the option to simply pay per day without becoming a member or to buy a five, ten or twenty-day hot desk package.

Workshop17 has two locations in Rosebank; at Firestation Rosebank, a stylish redevelopment of the historic Art Deco fire station on Bath Avenue known for its incredible balcony views, and at The Bank, occupying the two floors above the Proud Mary restaurant at voco The Bank hotel. The Sandton Central branch at 138 West Street is the biggest with 210 hot desks and 24 'silent' hot desks for when you need quiet time to focus and chase that deadline undistracted, plus a purpose-designed auditorium and a cafe-bar terrace, Fudio.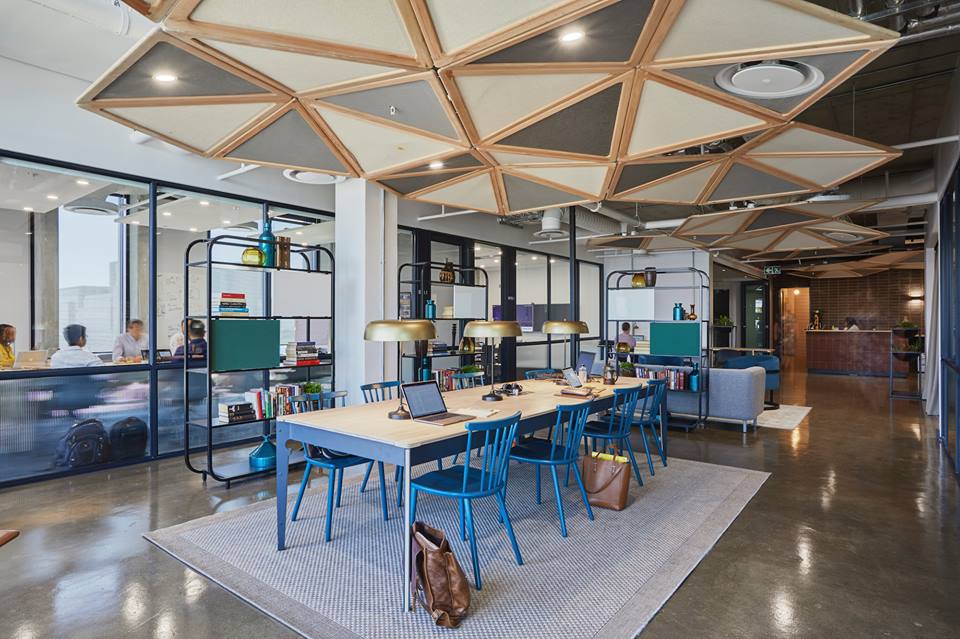 PRICES: R282 per day, R1,242 for a five-day bundle, R2,300 for ten days, R4,370 for twenty days. Hot-desking memberships start from R2,220 per month. 
LOCATIONS: Firestation Rosebank, 16 Baker St, Rosebank / 138 West St, Sandton Central / The Bank, cnr Cradock and Tyrwhitt, Rosebank
FIND OUT MORE: workshop17.co.za
WeWork
The American co-working giant WeWork arrived in Joburg in early 2019, opening its first offices at the Rosebank Link building opposite the Rosebank Gautrain station. WeWork has more than 280 offices in more than 80 cities worldwide and for people who frequently have to travel overseas for work, the biggest perk of membership is the possibility to use WeWork offices in other parts of the world. Other member perks include free barista-made coffee, access to the global WeWork social network, free beers and 'Taco Tuesdays'. Their huge offices in Rosebank are spread over six floors with lots of small 'private offices' as well as dedicated desks and hot desks, all with access to the WeWork community areas. There is also a WeWork building in Sandton Central at 155 West Street.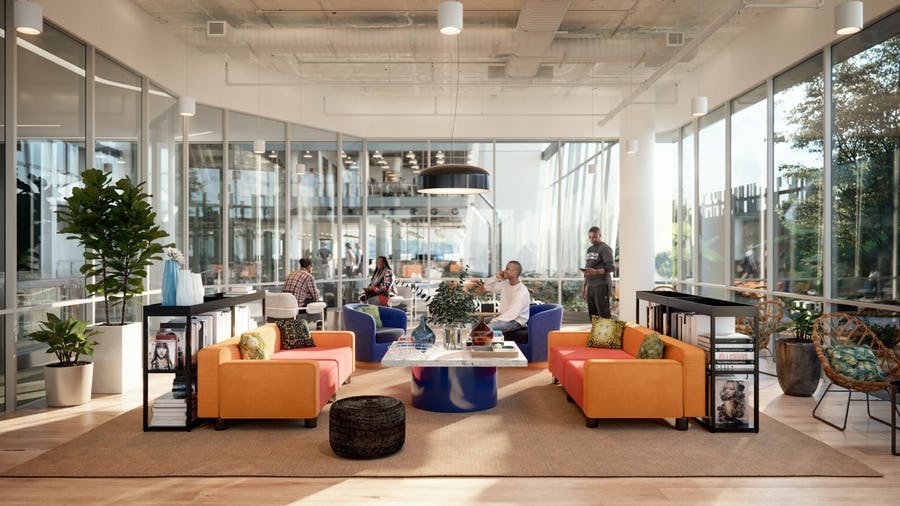 PRICES: Hot-desking in the open workspace common areas from R2,860 per month.
LOCATION: Rosebank Link, 173 Oxford Rd, Rosebank
FIND OUT MORE:  wework.com