Colour in Black and White is Peter Cohen's debut solo exhibition at David Krut Projects. Covid-19 turned Cohen, a practising architect, to painting and art and this exhibition consists of a series of paintings, drawings and prints.

Cohen's practice started as a way for him to create outside of the rigidities of architecture. Initially, the process was largely spontaneous with Cohen using whatever he had access to at home to create paintings. It soon developed into something more consistent and in 2022 Cohen found himself working in the David Krut Workshop with printmaker Sarah Judge.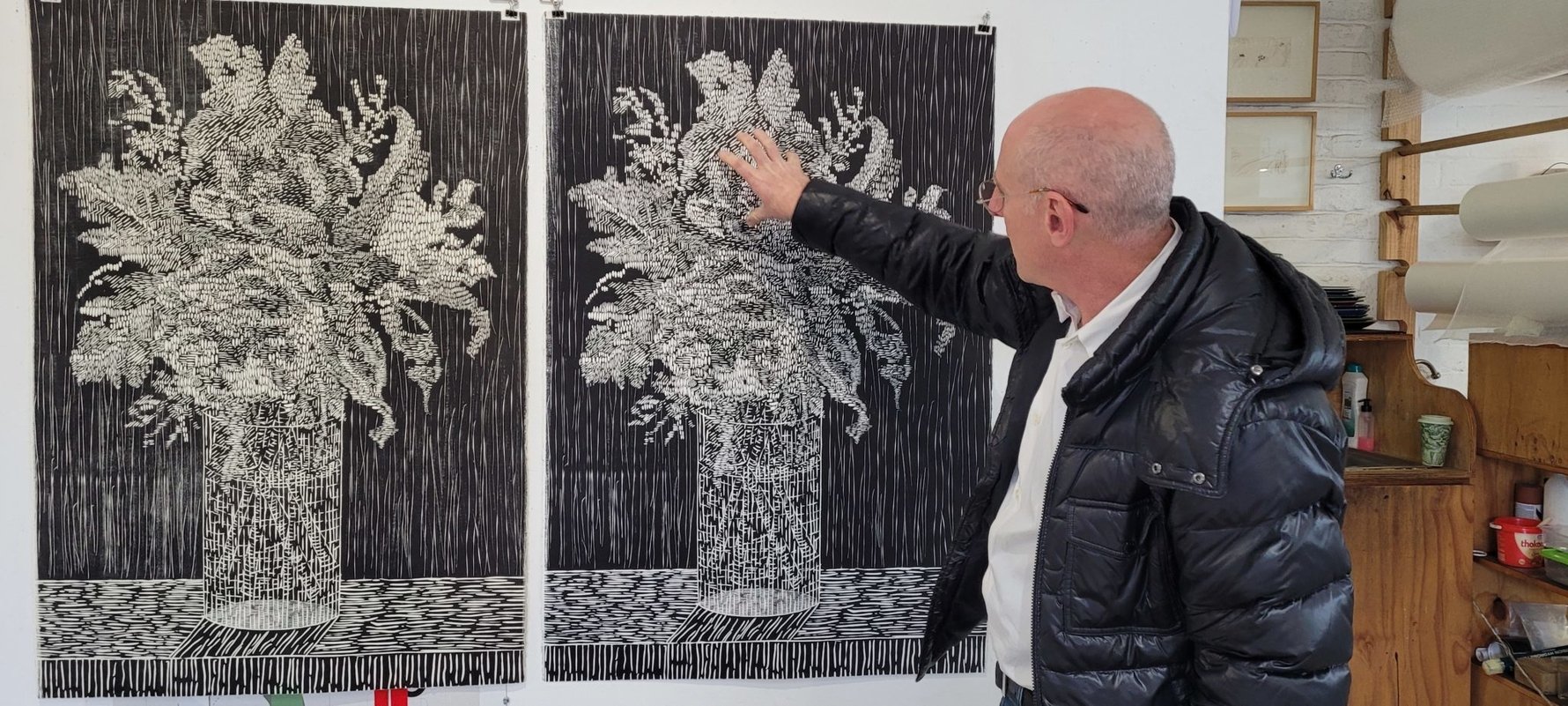 One can see the influence of his architectural practice in the works in Colour in black and white – with how he uses methodical line-marks to explore light and reflection. Other influences on Cohen's practice include classical sculpture and painting. Interestingly, the use of pixelation and mark-making in his work results in the finished product resembling what David Krut projects dub 'an almost digital screen of handwork'.

Cohen prefers not to work with a set goal or reference in mind and sees the process of mark-making as a simultaneous process of meaning-making. The result of this is works that start off looking quite figurative but as one studies them further grow more abstract. The exhibit reflects David Krut's Projects commitment to working with people outside of a traditional creative field and offers a unique look at a new artist's first experimentations with printmaking.

Colour in Black and White opens Sat, Sep 10 at 10:00 at David Krut Projects Parkwood Gallery, Jan Smuts Avenue, Parkwood, Johannesburg, and runs until Oct 15. Read our interview with Peter Cohen here.