It's as if everyone in the Lowveld – a geographical region of Mpumalanga known this way because of its elevation above sea level (between 500 to 2000 feet) – knows Chris Harvie, the owner of Rissington Inn, in Hazyview. If they haven't met him then they are probably on his mailing list for his "Christmas letter" greetings, sharing local news and summing up the trials and tribulations of running a small hotel in Mpumalanga. 

We didn't get to meet the legend that is Christopher Harvie, a former stockbroker who found his way to Hazyview from the UK, on our stay at Rissington Inn, but we did get an elegant hand-written card welcoming us, and that counts for a lot. We're old-fashioned like that – and regard such a note as a mark of true hospitality.  

Folded into the hills, in the Hazyview-Kiepersol conservancy Rissington Inn is a welcoming place with its expansive main lodge housing a restaurant, bar and library overlooking a large patio and vast lawns with self-contained thatch-roofed chalets scattered across them. From the patio the pool set against the mountainous backdrop beckons.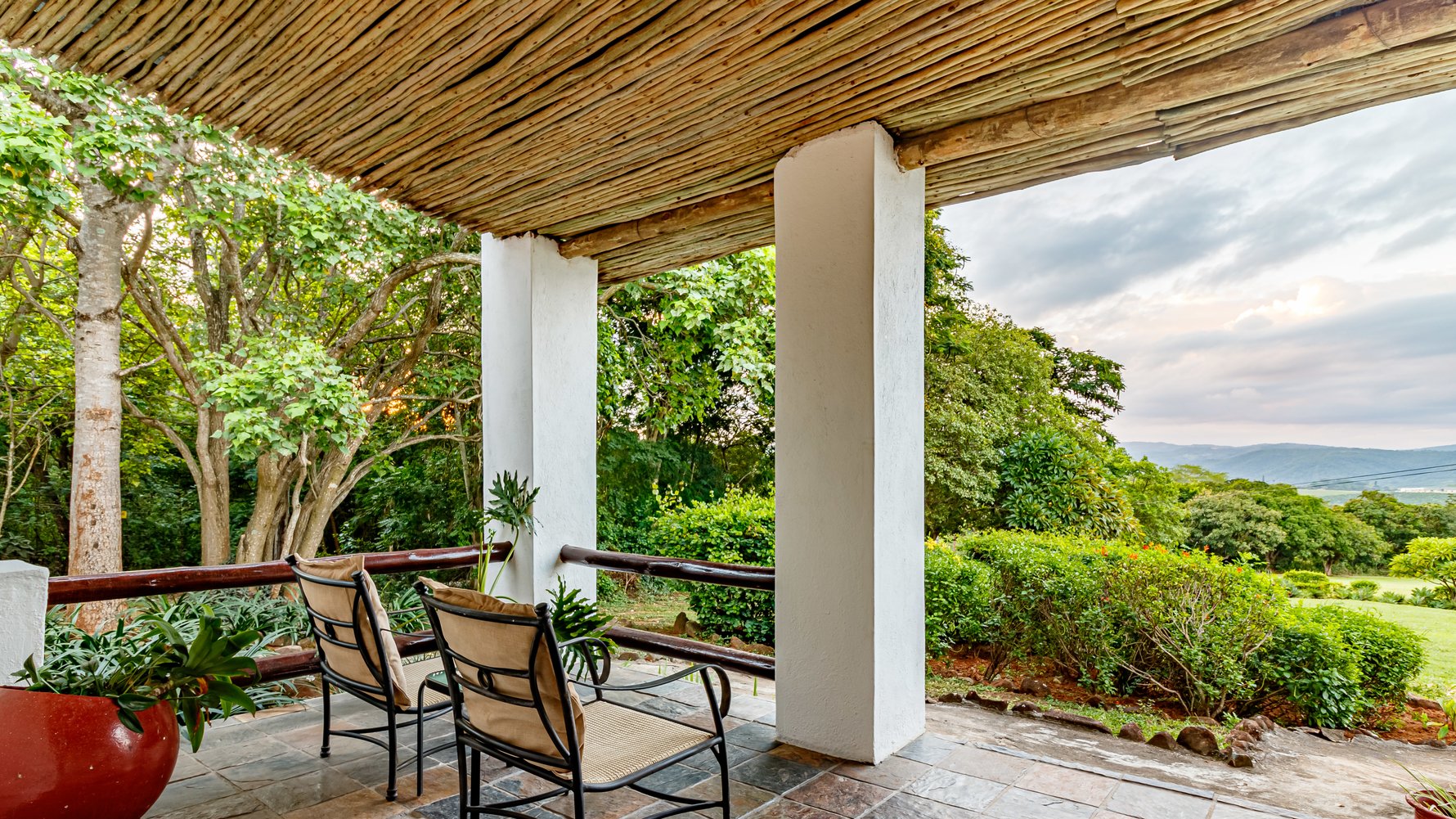 Opened in 1995, Rissington Inn quickly made a name for itself by offering refined home-cooked fare with a South Africa theme, and this country lodge continued to be a restaurant destination, with its tasty table d'hôte menu with three or four choices that include a range of dishes that will suit just about any tastes – including vegetarian, vegan, gluten-free and child-friendly dishes. We didn't get to try it, but we have heard on good authority that the fillet steak served here is a dish worth the drive. 

The rooms are charmingly furnished and spacious, and Chris Harvie has always positioned Rissington Inn to embrace locals as an affordable stop in an area where you will find many luxury lodges catering for international visitors at sky-high rates.

With a bath and outdoor shower, plus your own private patio overlooking the expanse of lawn, and the hills in the distance, and of course a tipple of sherry to welcome the evening, you'll find this a most comfortable stay, complemented by a charming staff team.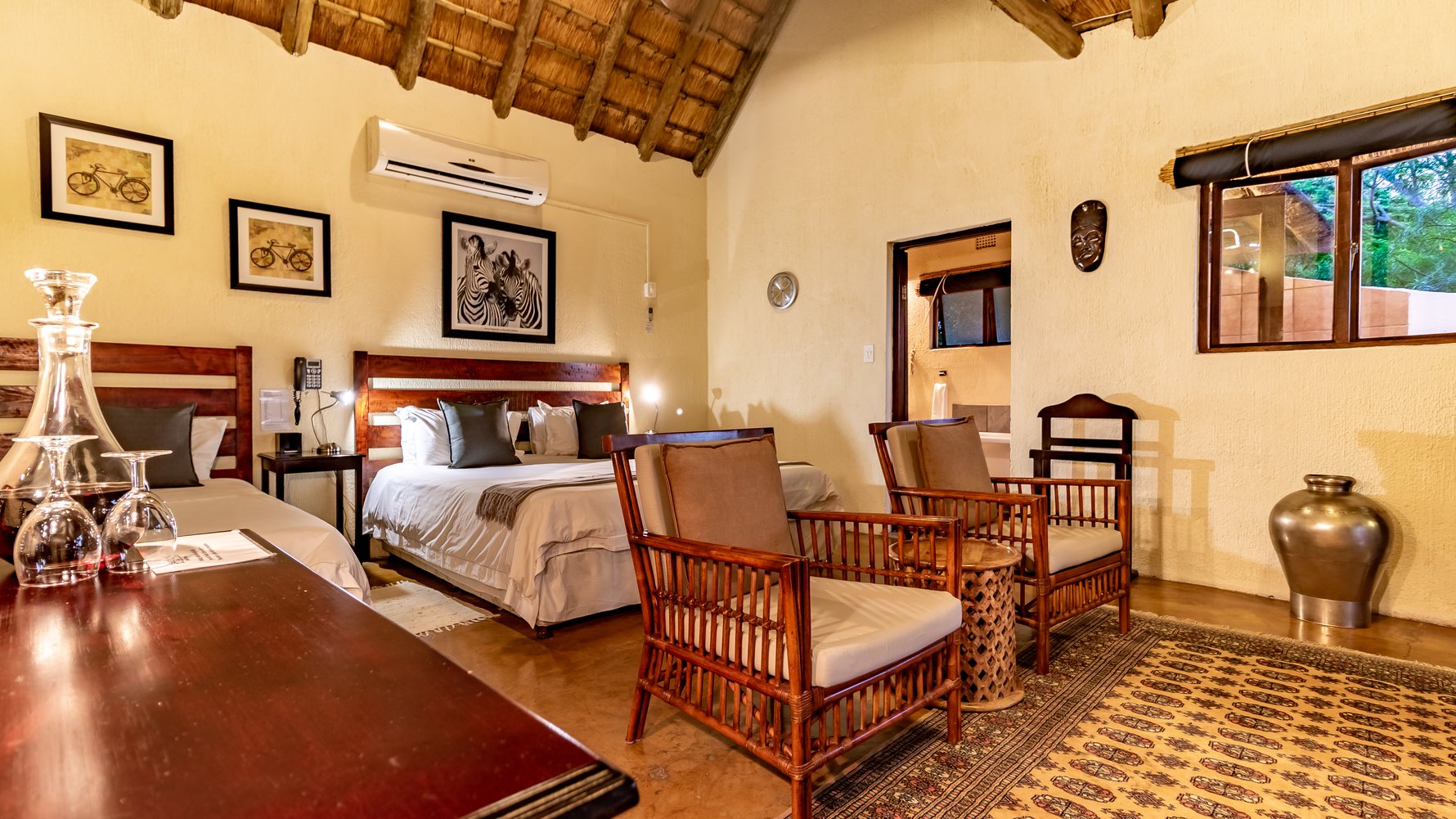 There are plenty of ways to while away time at this laid-back lodge, including an impressive library, which we enjoyed exploring, and up to 170 bird species to note on walks around the farm we are told. If you are lucky enough there may be sightings of buck and zebra from the neighbouring farms. The hotel also organises immersive experiences that explore surrounding communities.

We also loved looking through the lodge's extensive album detailing its history, and the mention of its once famous end of year parties which would attract up 250 guests, many of whom might not have made it home before 7:30am the next day.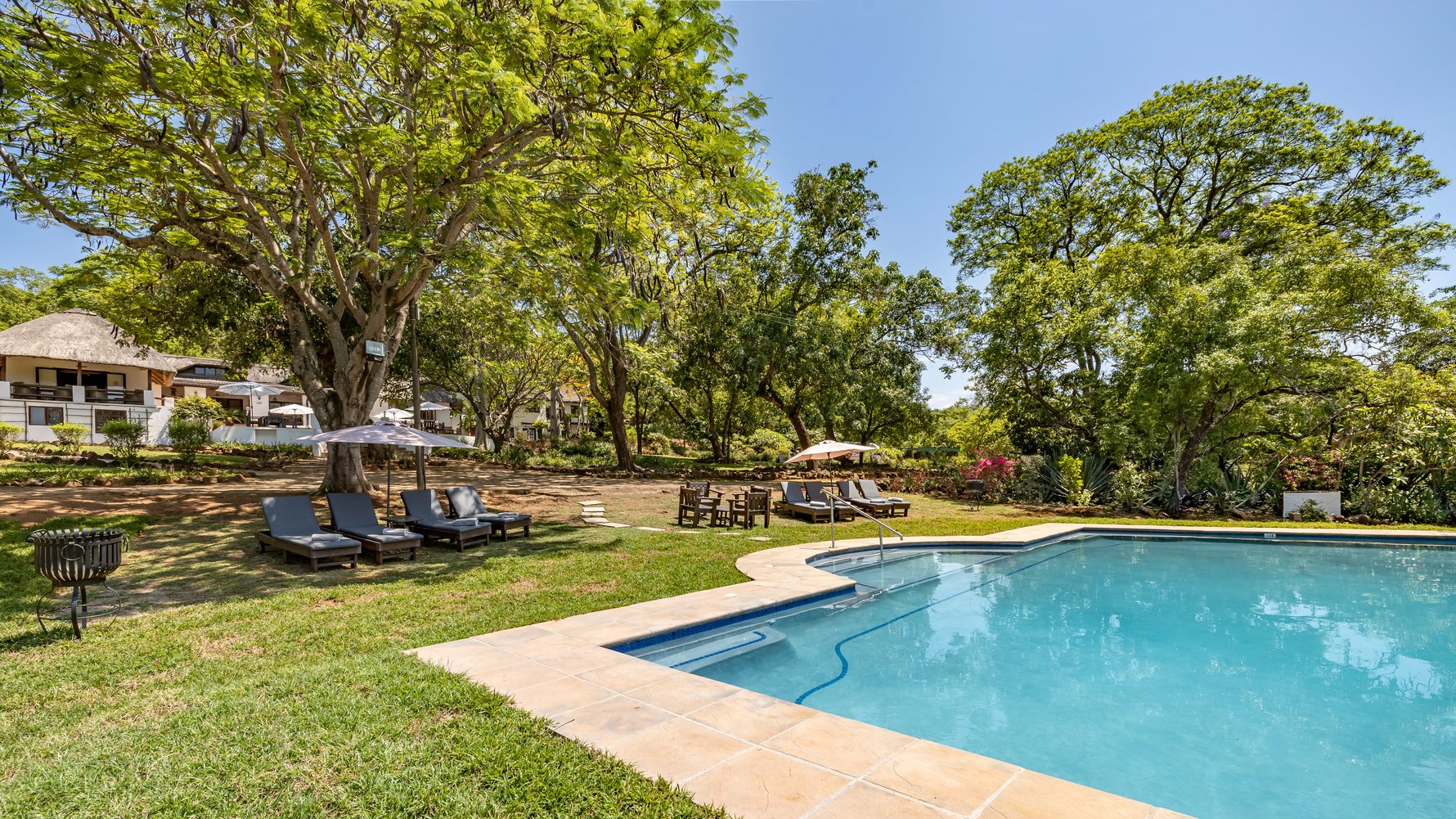 Of course Hazyview is on the Kruger Park's doorstep, and it's a about a 10km drive to the nearest gate. Or change direction and head up the Panorama route with its incredible array of natural splendours, from treed gorges to forested mountains. You are also in farming territory, surrounded by lush banana plantations. In addition to bananas the area produces avocados, macadamia nuts and citrus fruits that are sold at roadside stalls dotting the main roads of the Lowveld.

In short, Rissington Inn is a great Lowveld base for exploring the region's many attractions.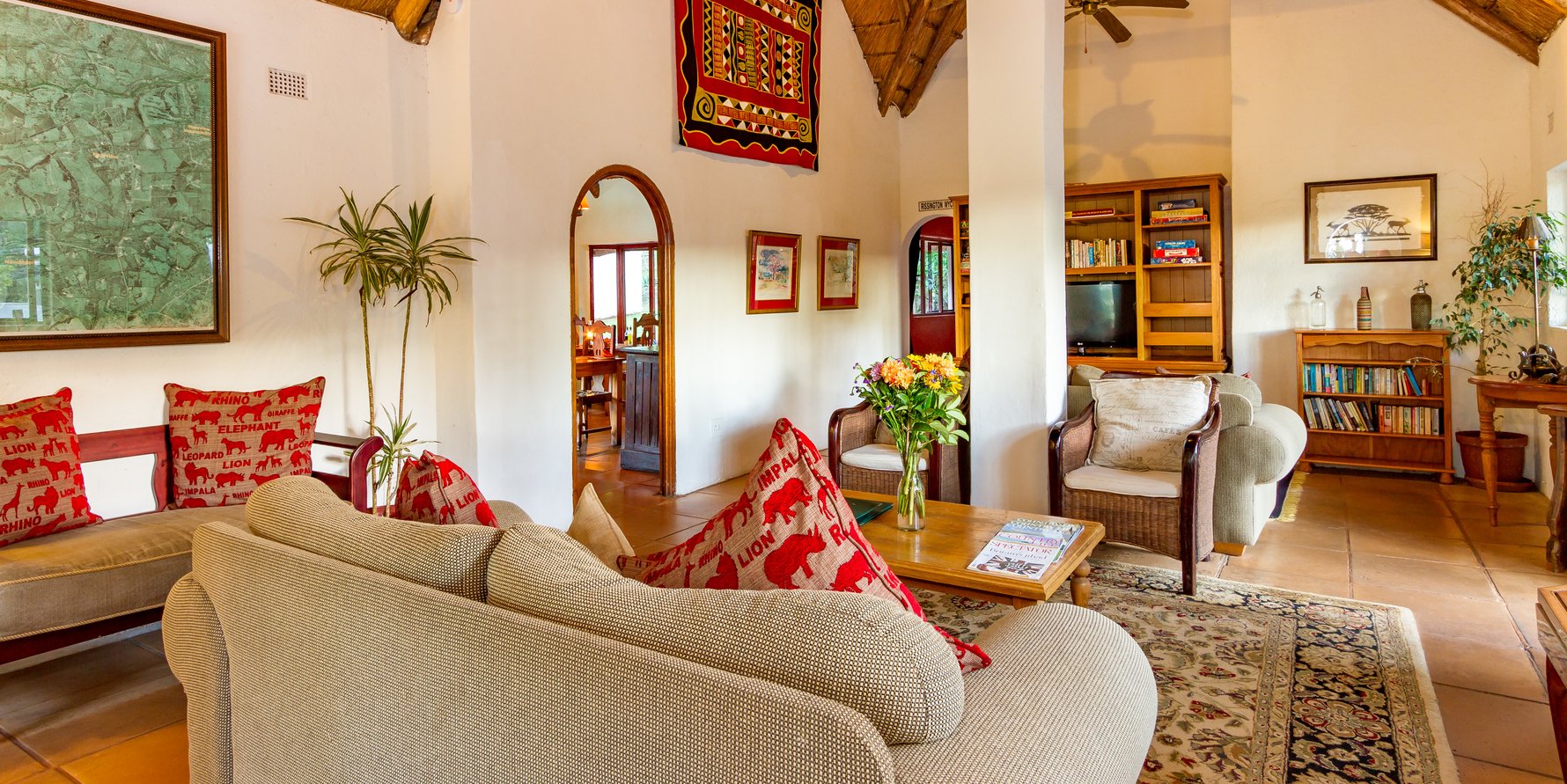 NEED TO KNOW
Rissington Inn is located 1km outside of the town of Hazyview on the R40 (just north of the R538 junction). For bookings call tel. +27 13 737 7700 or book online at rissington.co.za.
Rooms from R620-R1400.