Hallmark House was the much-anticipated design project of leading Ghanaian-British architect David Adjaye whose work includes the landmark National Museum of African American History and Culture in Washington DC.

The building houses residential apartments (some of them owned by Johannesburg's most famous cultural icons) and a cool boutique hotel, Hallmark House Hotel.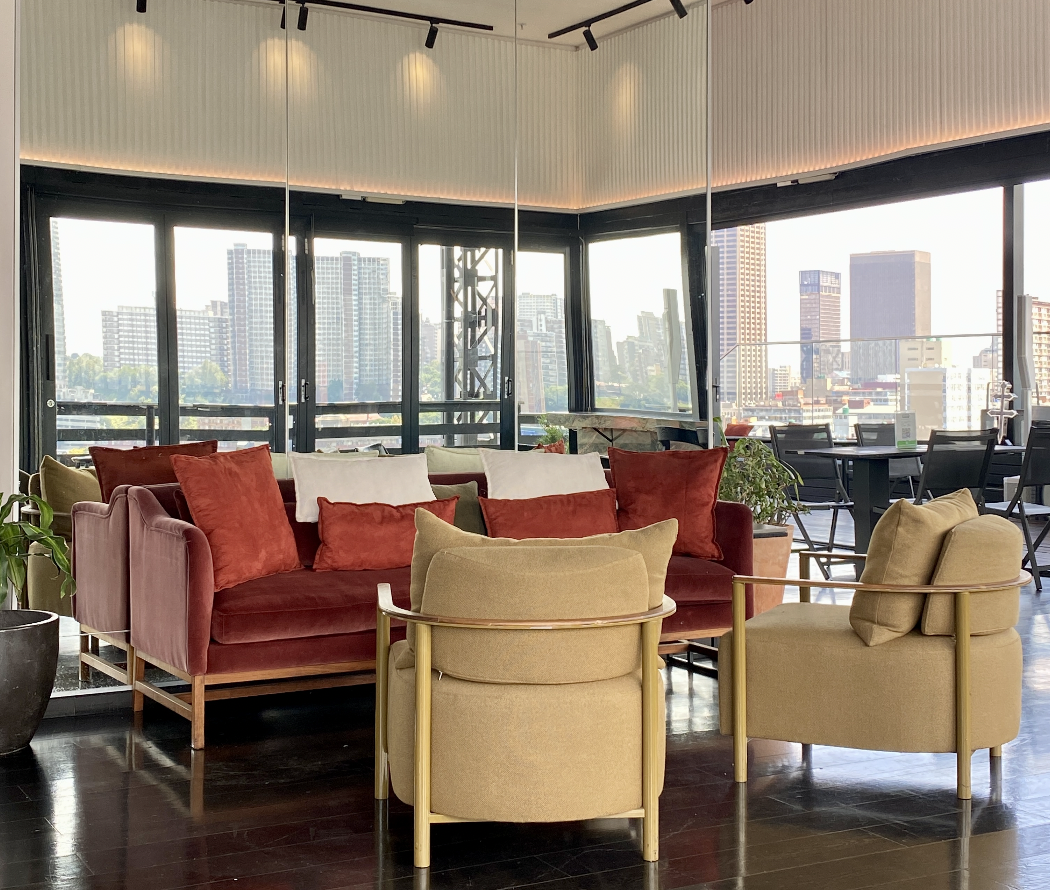 Situated on the 15th floor, is the hotel's spectacular rooftop bar, also known simply as Rooftop at Hallmark House. This is one of the most impressive rooftop bars anywhere in Joburg with incredible 360-degree views of the distinctive downtown skyline from its wraparound balcony. Note the trip up to the rooftop can be a little slower – on our last few visits only one elevator was making the journey. It's a plus if you are a sociable person as there always seems to be a lively conversation happening outside the lift doors.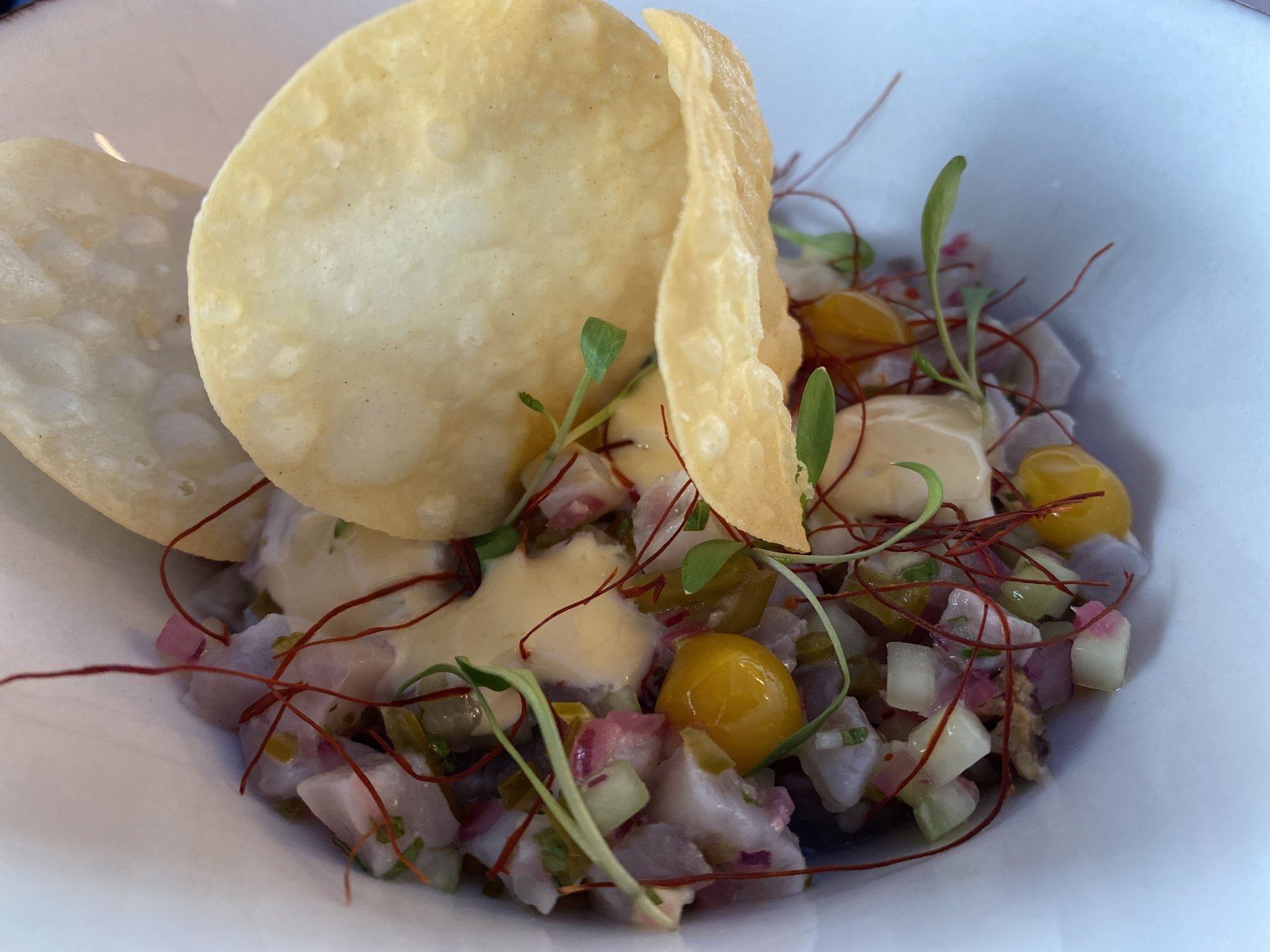 We started our visit with an expertly mixed cocktail – and highly recommend the menu here. To go with drinks the Rooftop offers a great tapas menu with tasty small bites that include halloumi kataifi (halloumi wrapped in lighter than light vermicelli pastry), Tuscan vegetable and buffalo mozzarella cheese arancini, sliders and kofta.

These are all small plates designed to be enjoyed with drinks. Prices for each are well below R100 and designed to encourage ordering a few plates and sampling the array of tastes. The food here is good. A definite notch up on what might be bar food elsewhere in the city. For larger appetites, there's a Ribeye Steak and a substantial cheeseburger. 

On Sundays – every second week depending on the season –  star chef Katlego Mlambo of The Marabi Club downstairs can be found at the helm, adding his special touch to the menu. Call ahead to check the dates for this. It's a great spot for Sunday lunch, the energy is more chilled after a few busy weekend nights and the food hits all the right notes. On offer is a concise menu that is full of flavour.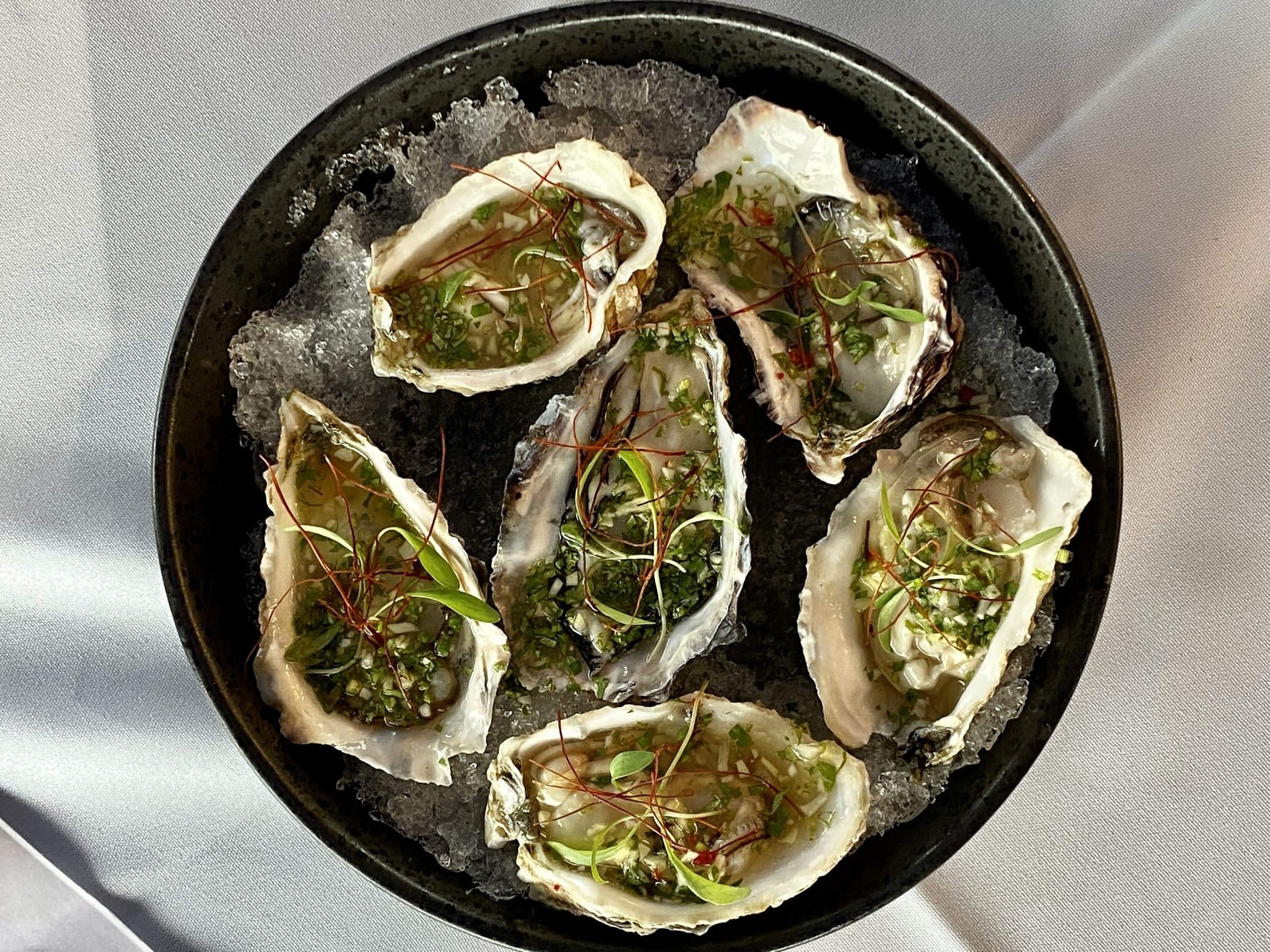 If oysters are your thing you might find yourself doubling up on your order for Nam Jim oysters – spicy in all the right ways, you'll never degrade your oysters with bottled Tabasco again. We loved the super tasty peri peri "hot chick" with plenty of duck fat fries – so perfectly served, with a hard shell of potato crust and melt in your mouth insides.  For a lighter lunch – there's the refreshing citrus ceviche with jalapeno, grapefruit and passion fruit. The cheeky green Thai curry broccoli is also excellent but needs an accompaniment.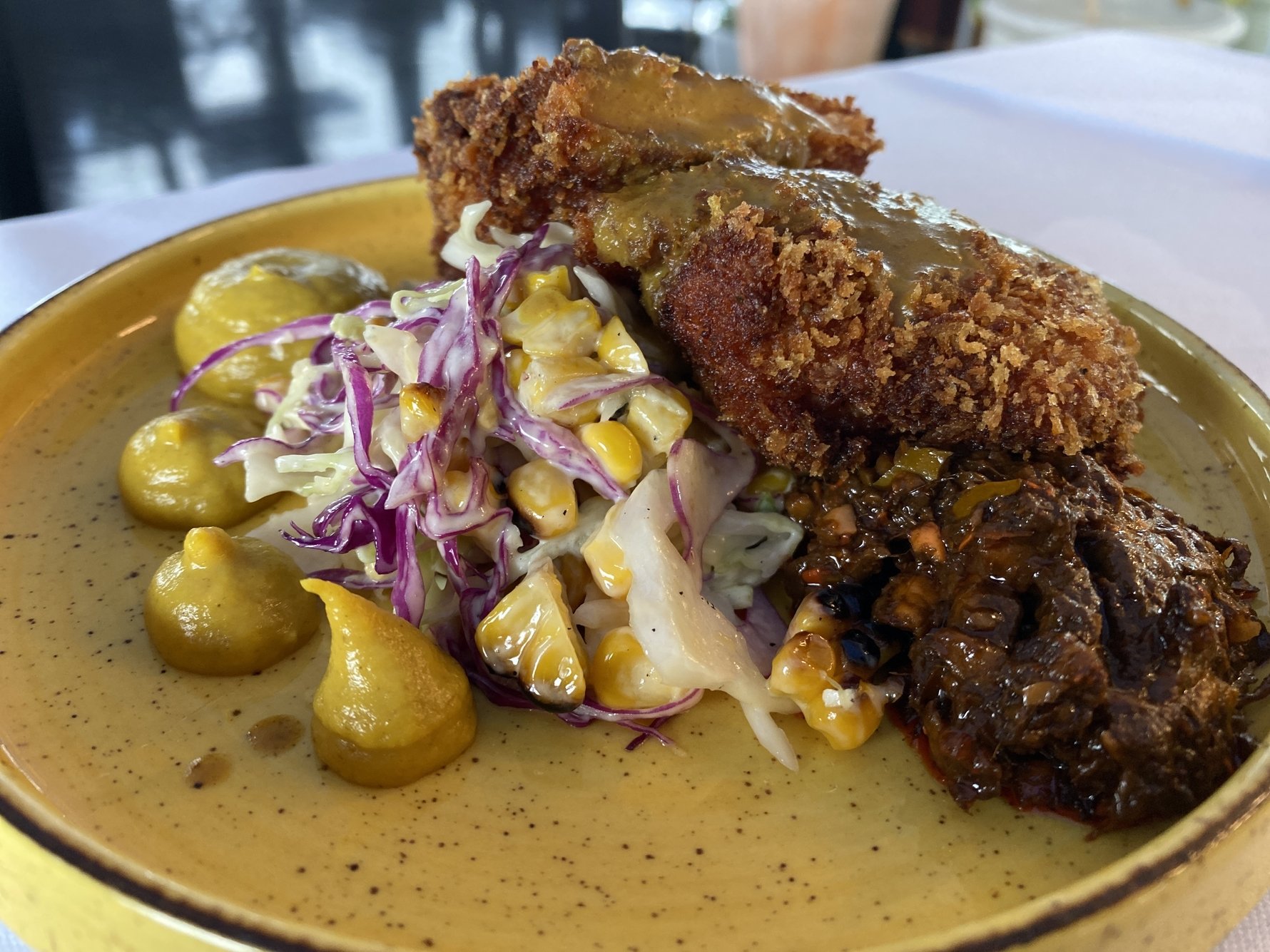 Settle in for sundowners and house beats courtesy of the weekend DJs. This is the place to linger on a Joburg weekend. Booking is essential. Book online here.