Hallmark House Hotel is an original – an island amid the gritty energy of downtown Joburg in all its untamed glory. It's also the kind of place that can hold you captive (in a nice way) with lots of reasons not to step outside the front door. 

Among them, the retro-styled Cutters barbershop in the lobby – where on any day one of the coolest looking barbers is tending to an even more stylish client – Thorn restaurant with its kickass interior celebrating South African design and artistic talent, and Curious concept store, a merch store put together by the hotel owners, from Steyn Entertainment, who head up Rocking the Daisies music festival, a major event on South Africa's live performance music calendar. 

Spring 2021 brought with it a colourful makeover of the hotel lobby that has brought in neon-brights, standout decor pieces and bold murals created by leading designers and artists including Mash T, Houtlander, Nelson Makamo and Maxhosa by Laduma. 

We declare Hallmark House Hotel Joburg's nightlife hotel. With its 15th floor Rooftop, the jewel in its crown, and basement Marabi Club you are spoilt for choice when it comes to how to spend a night in Joburg. We suggest – you head to the Rooftop late afternoon and take in the unparalleled city views. A sunset drink from this height is an opportunity to see a wild city tamed, and at its most golden. You can't help but be enchanted by the dizzying plethora of twinkling lights as day becomes night. And as night sets in head downstairs to the Marabi Club. 

It's no wonder Jay-Z was so taken with the place –  in 2019 the Rooftop became the setting for a six-week pop-up for D'Usse Cognac, the "supernova hip hop star's" label with Bacardi Limited with a brunch menu by one of Joburg's finest chefs Katlego Mlambo. Mlambo is much awarded and has spent time in the kitchens of some of South Africa's best known restaurants – including Cape Town's original Test Kitchen (which made the list of the world's top restaurants, but is now closed and relocated as Test Kitchen Carbon to Johannesburg) by Luke Dale Roberts, The Roundhouse and La Colombe. 
 
At Rooftop try the tasty small plates – the halloumi kataifi is an outstanding dish, and we're fans too of the Tuscan vegetable and buffalo mozzarella arancini, and smoked salmon potato rosti – paired with cocktails, while you relax to the sounds of a DJ spinning tracks. On a Saturday night the mood shifts as the light changes, along with the dress code of the patrons. Bouncers flood the stairwell, bookings become essential and you are at one of Joburg's most happening hotspots. Granted, the shesha pipes seem a little out of place, but take time to look at the artworks that adorn the walls, among them pieces by Nelson Makamo, now the toast of Los Angeles. His work shot to global fame – and even made it onto to cover of Time Magazine – following a serendipitous visit to his art studio at August House a few blocks away by Oprah who was in Joburg for the Global Citizen festival in 2019 (the same time as Beyonce and Jay-Z). 

If staying at the party is not your kind of night out, we suggest you head downstairs to the more intimate and moodily lit Marabi Club. Prior bookings here are essential. This Joburg dinner spot is the place to unwind over a multi-course dinner accompanied by a jazz performance. It's a night affair and you certainly won't be in a rush to leave. The food here is top notch.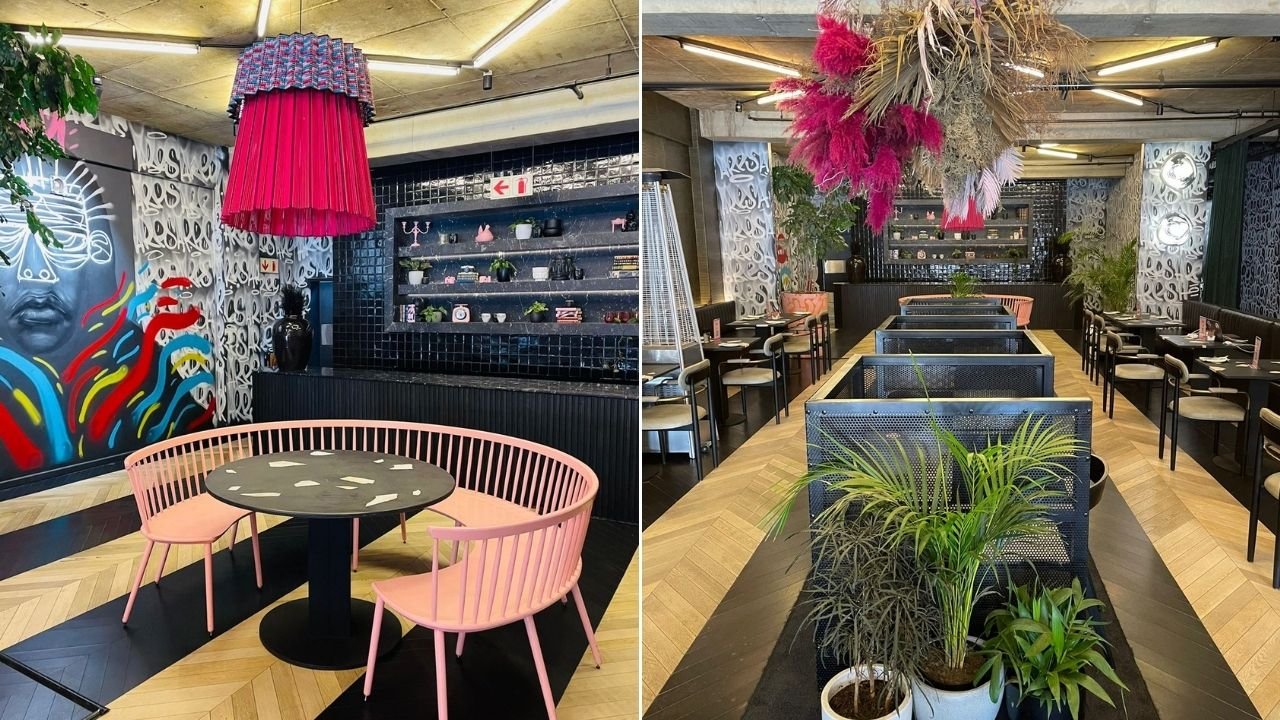 Marabi has been named for Joburg's swinging 1920s Marabi jazz movement. The club's interiors conjure the aesthetics of the time, all under a warm and intimate glow, evoked by a combination of face brick walls, art-deco furniture, reclaimed wooden window frames, historic images and custom contemporary artworks. There's also a long bar counter at which cocktails are served, a cigar lounge that looks onto the main dining area and a private dining area for up to 20 people.

And of course, most importantly there's the live jazz music. A low stage means the performances are very much a part of your meal with tables placed right up to its edge. Dedicated to keeping the local live music scene going there's live music every Friday and Saturday, often featuring major local jazz stars. Reservations are essential.

After dinner wind your way to your room (we recommend you ask for a corner room with a view) with its comfortable bed, eye-catching Xhosa-inspired patterned wallpaper by Maxhosa, and most likely a balcony where you can sit and catch the late sounds of the city.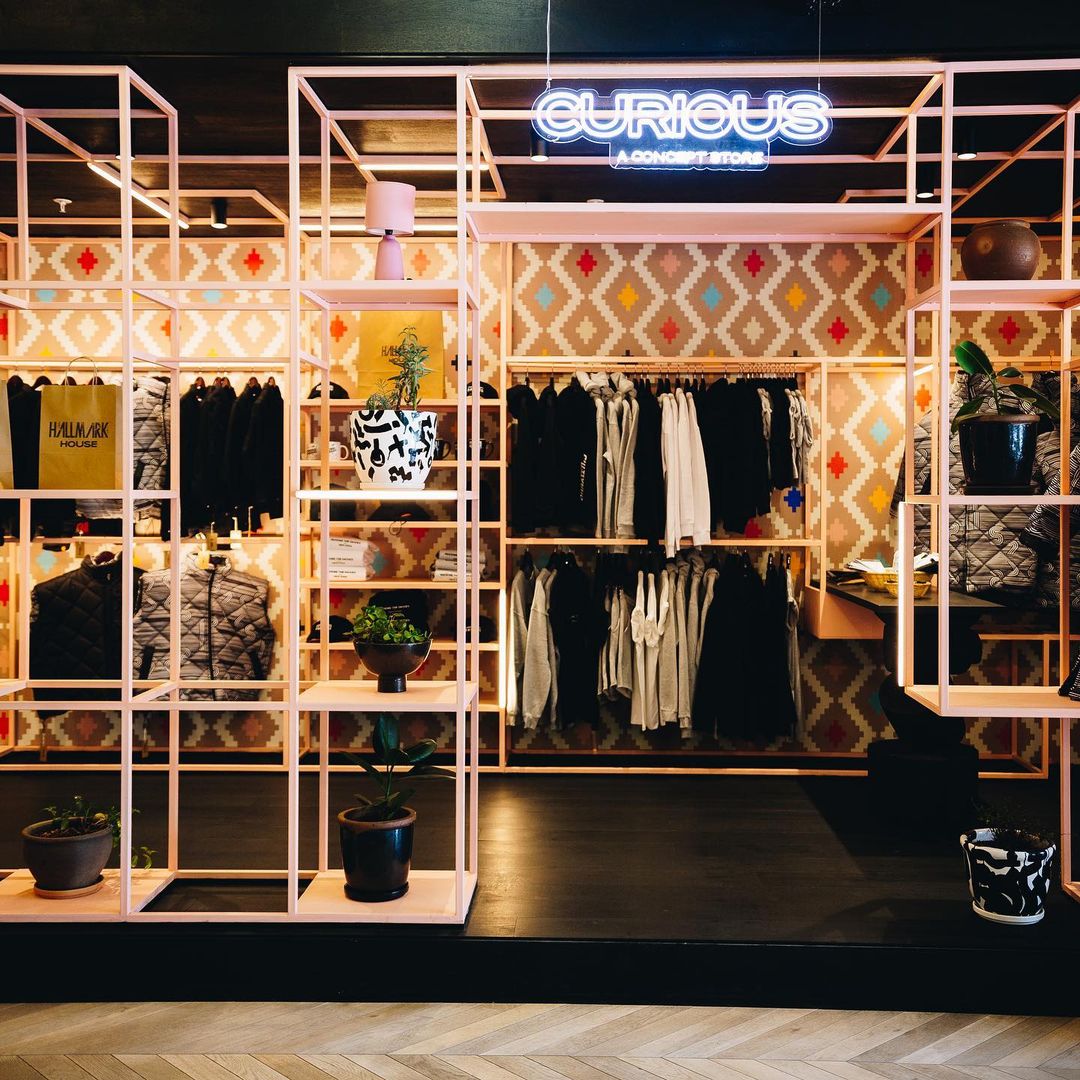 If you are an early riser you might even enjoy the authentic gospel spilling out of the city's makeshift churches below the hotel. Sundays in the city are an equal amount of worshipping God and beer.  

Thorn's menu offers good breakfast options and easy classics such as steaks, messy burgers and our favourite – the spicy braised beef pizza (not for the delicate eater). Surrounding the space is an immense custom mural by street artist African Ginger that's just calling out for a selfie.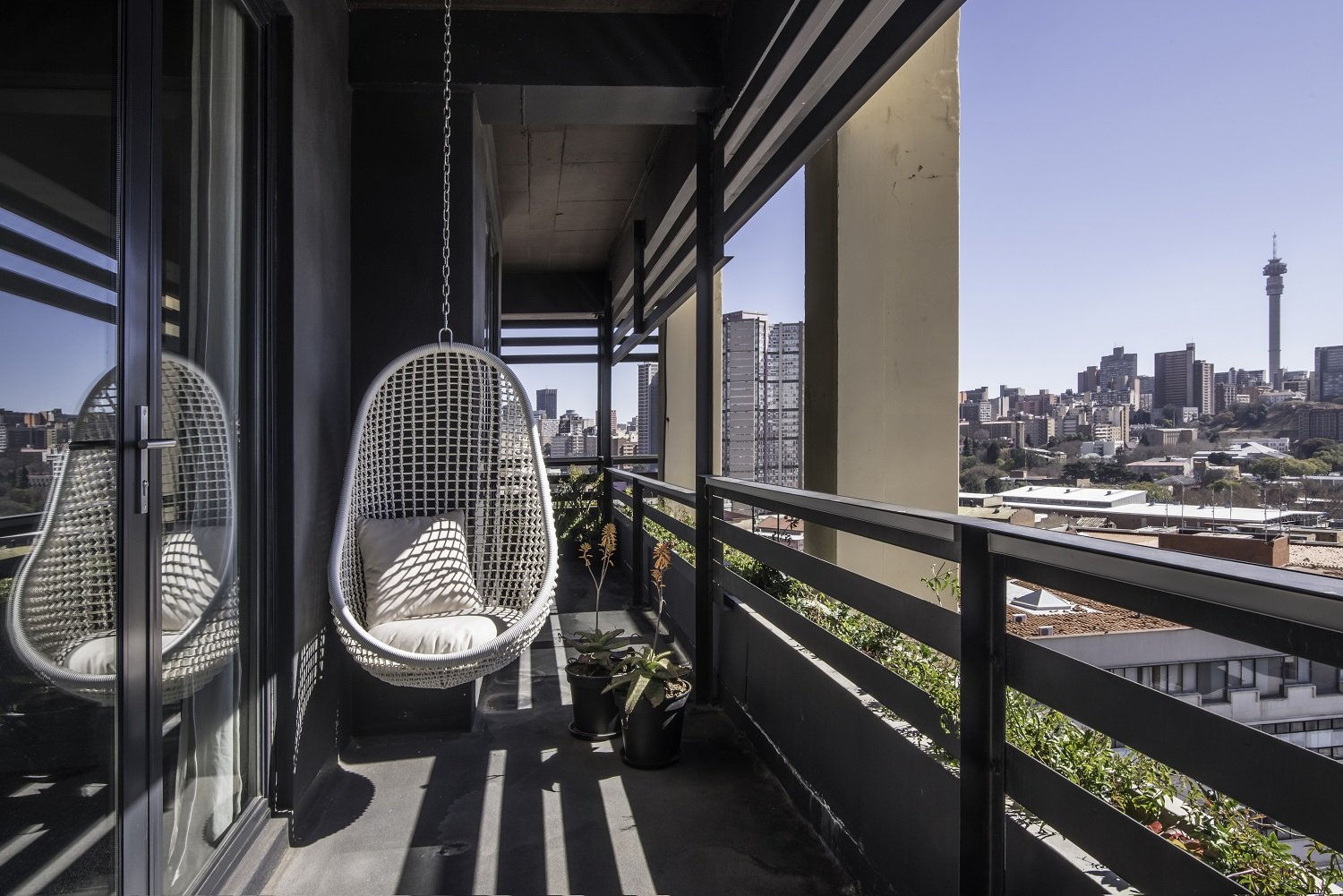 Situated in New Doornfontein, in what has loosely been termed "Greater Maboneng",  Hallmark House was once a diamond polishing factory (hence the name Hallmark) constructed in the 1970s. Transformed with the guiding hand of Ghanaian-British architect David Adjaye the building now houses residential apartments and the urban-chic boutique Hallmark House Hotel that opened in 2017.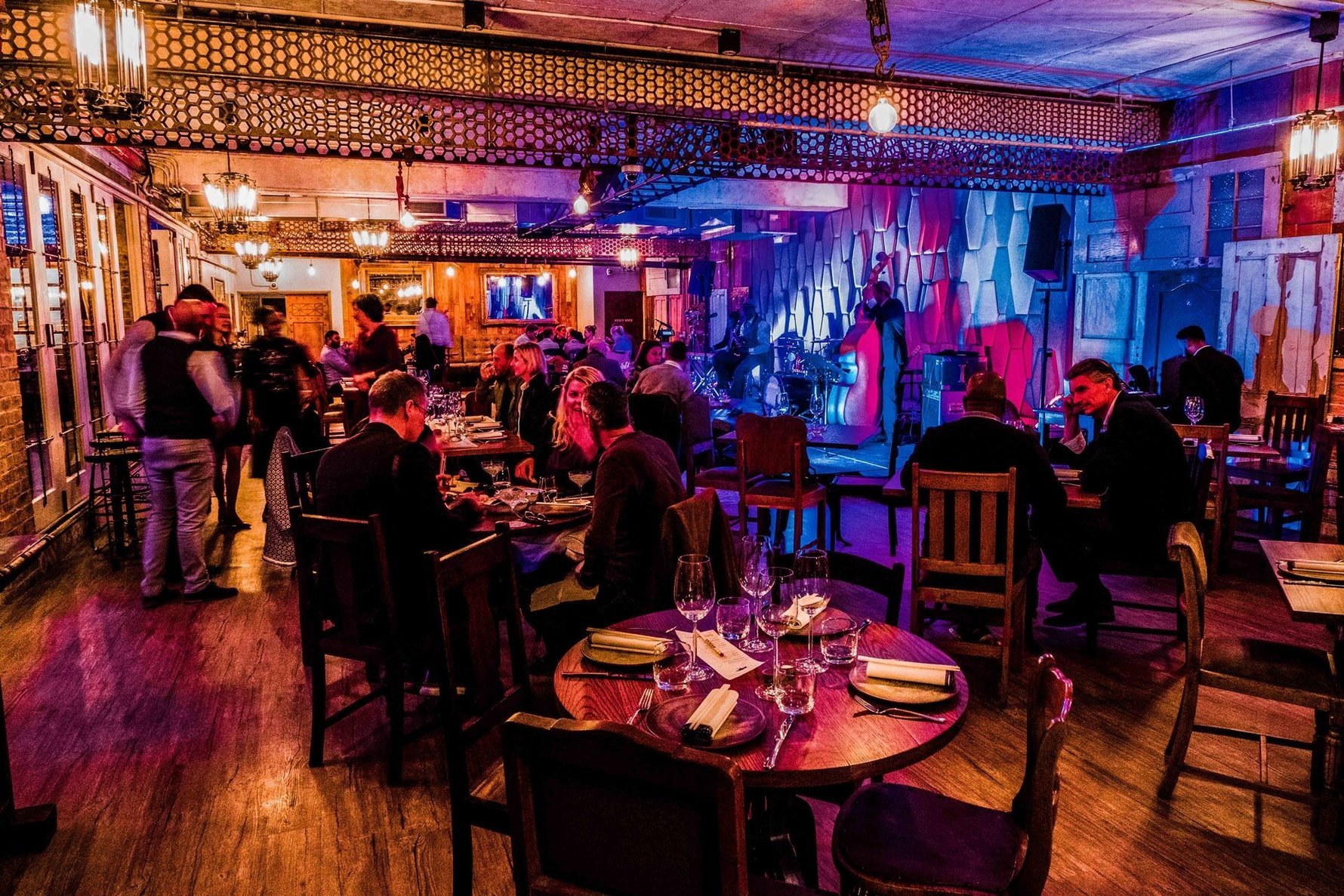 Hotel rooms are situated on the 4th and 5th floors, where designer jungle-themed carpets lead you through the hallways. Every room comes with a balcony and the best ones have views for days with the skyscraper city laid out before you. There are six standard rooms, 14 deluxe rooms (all with choice views), 17 slightly larger premium rooms and 10 executive rooms with their own private wrap-around balcony and deluxe bathtubs. For the visiting celebs and international pop stars, there's also an incredible marble-clad penthouse suite occupying two of the top floors.