The Centre for the Less Good Idea is an interdisciplinary, collaborative and experimental space that brings together artists, writers, dancers, performers, musicians, linguists and everyone in between to pursue what the Centre call the secondary or 'less good idea'.

A concept first expressed by artist William Kentridge, the centre's co-founder, the thinking is that by following the secondary idea you will often come upon something which might otherwise have remained an unspoken thought. Similarly, the emphasis on collaboration is born from the belief that the group sees the world differently from the individual. It is by giving room and time for these secondary pursuits and collaboration that the Centre unveils perspectives and ideas which are often unexplored.

In hearing and reading about the Centre the true extent of their work does not always come across. In part, this is because they are always quietly collaborating and working on new projects, workshops and performances with some of this not being available to the public but it is also due to the sheer amount of work that they do. Since its inception in 2016, the Centre for the Less Good Idea have brought together more than 700 artists and have created more than 400 different works. Staggering numbers.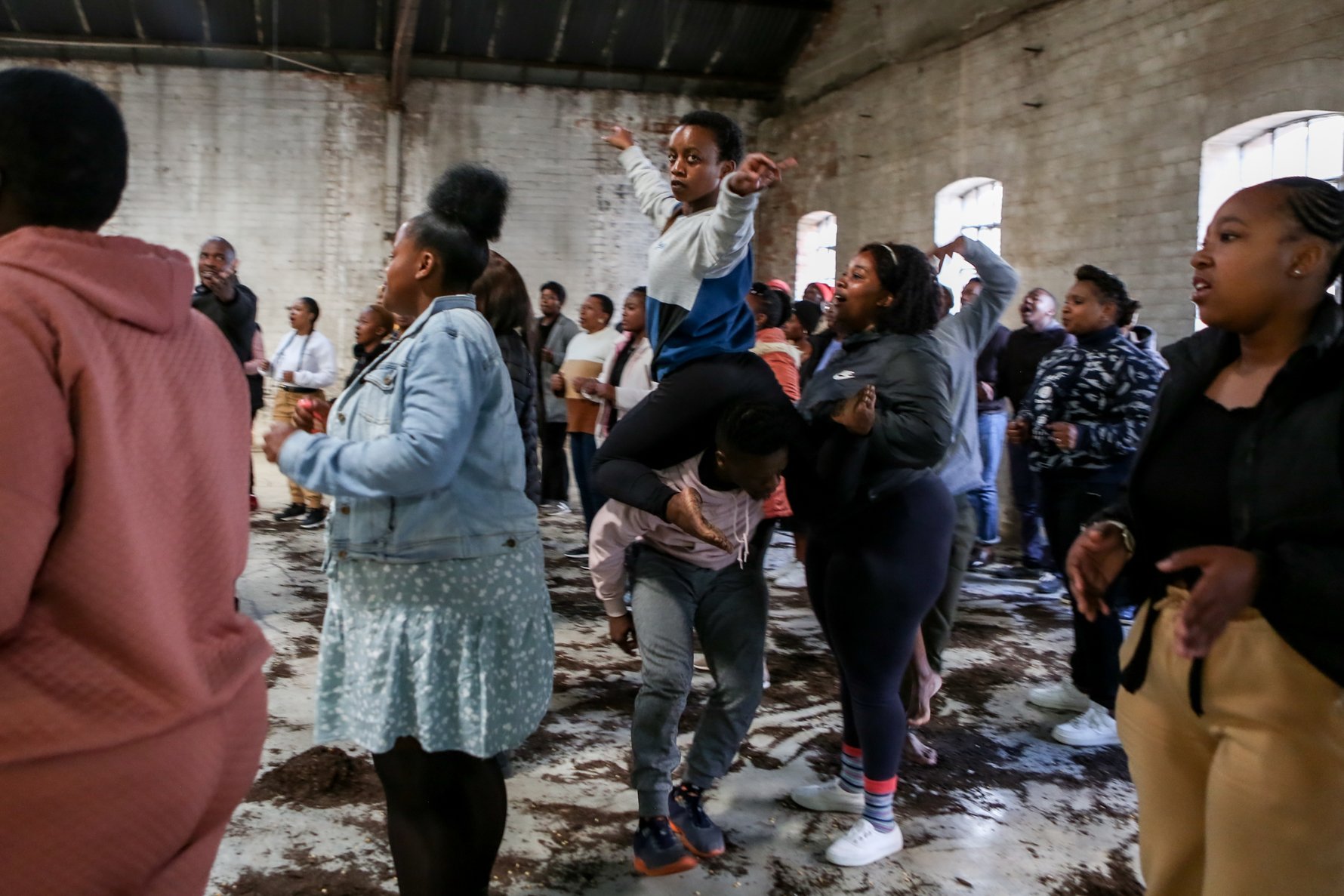 The biggest projects are The Centre for The Less Good Idea's seasons in which the curators ask performers from across disciplines to come together to create and respond to a provocation. They have put together eight seasons so far and their ninth season begins Wed, Oct 26.

For Season 9 of performances curators Mandla Mbothwe and Athena Mazarakis have brought together 19 different performers and a 36-member choir to respond to the provocation 'translation'. Their workshops focused on creating a community so that they were able to really listen to each other and explore ideas around translation freely. The results are six programmes of performances and three installations which while all looking at translation from different angles have a degree of permeability due to the proximity of the artists working together.

It is set to be a fascinating season and to give you an idea of the different types of performers working on the season we have featured four performers. With the focus on only four performers, we are just giving a hint of what you can expect.  To grasp the full range of talent at the Centre you need to book your tickets for Season 9.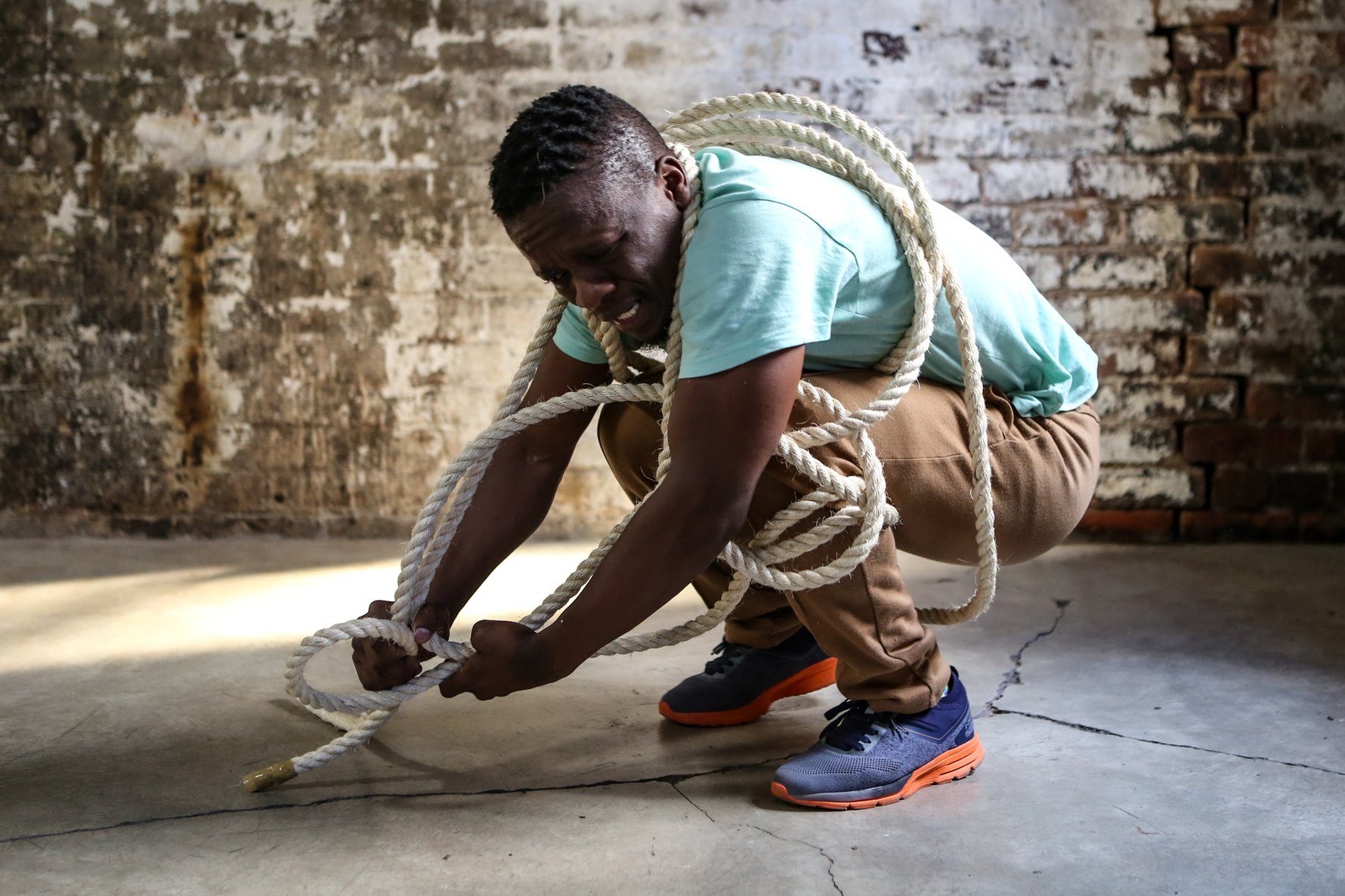 Xolisile Bongwana
Eastern Cape-born Xolisile Bongwana trained as a dancer at UPhondo Lwe Afrika and Vuyani Dance Theatre. His dancing is extraordinary and he is also an accomplished composer, musician and performer. He has been in a number of previous seasons at the Centre and toured with William Kentridge's Waiting for the Sybil. His own work MNQUMA, which he co-choreographed with David April and was directed by Katlego Dhuva Sekhosana, has been shown at the Centre, the Market Theatre, Port Elizabeth Opera House and several other places across the globe. Bongwana reflects the Centre's multidisciplinary approach and whether it be in his dancing or his performances he cannot be boxed in.

For Season 9 he takes part in each of the six programmes as well as the guest performance A Hole in Waiting. His work, Ndiguye Endiguye, features in Programme 4 and Programme 5. it explores the different meanings located in one's name and how this is translated into the world. The performance is both an attempt at reclaiming and reconnecting with one's identity.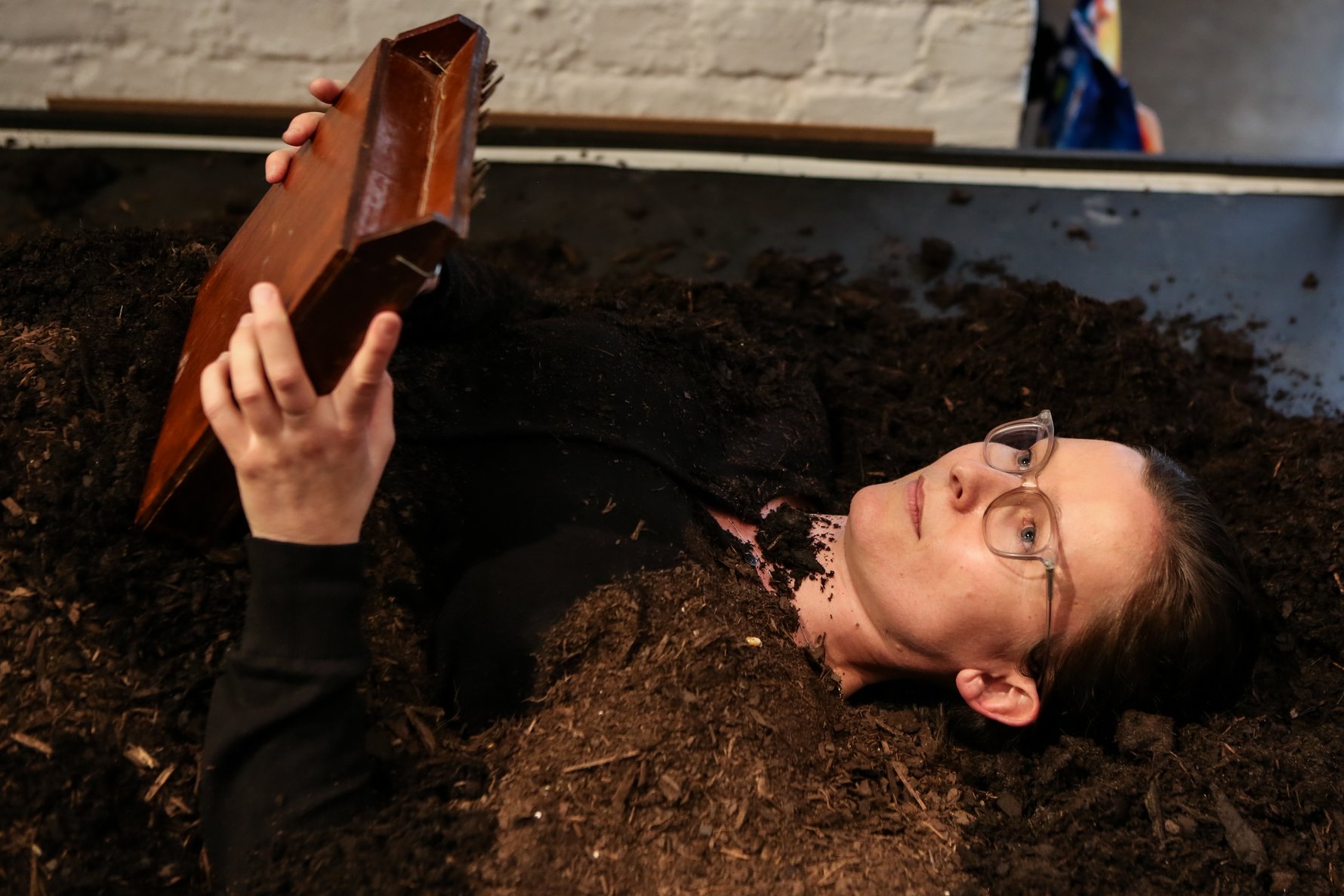 Cara Stacey
Cara Stacey is a musician, composer and musicologist whose musical explorations delve into both the meanings of sound as well as how they are translated visually. Stacey was the winner of the Standard Bank Young Artist for Music in 2021. She holds a doctorate in African music from the University of Cape Town and SOAS which focused on the makhoyane, a musical bow from eSwatini.

Her musical exploits are indicative of why she was invited to take part in Season 9 with her albums reflecting the philosophy of the Centre. Her debut album Things that Grow featured jazz polymath Shabaka Hutchings, drummer Seb Rochford, bassist and environmentalist Ruth Goller, and musician and instrument builder Crewdson. Her other albums are equally collaborative with her album Ceder seeing her work with the Peruvian flutist and composer Camilo Ángeles. Her most recent work is part of the trio The Texture of Silence in which Stacey, visual artist Mzwandile Buthelezi and jazz guitarist Keenan Ahrends explore the interfaces between improvised music and visual art. Their work is spontaneous and responsive with the music and art interacting seamlessly.

Her work Tactic features in Programmes 2 and 5 of the Season. Tactic makes use of sound, movement, drawing, and methods of layering, mark-making, erasure and temporality to produce a map-like score. It builds on her work with The Texture of Silence of translating sound into visuals and vice-versa. She also performs in Programmes 4 and 6.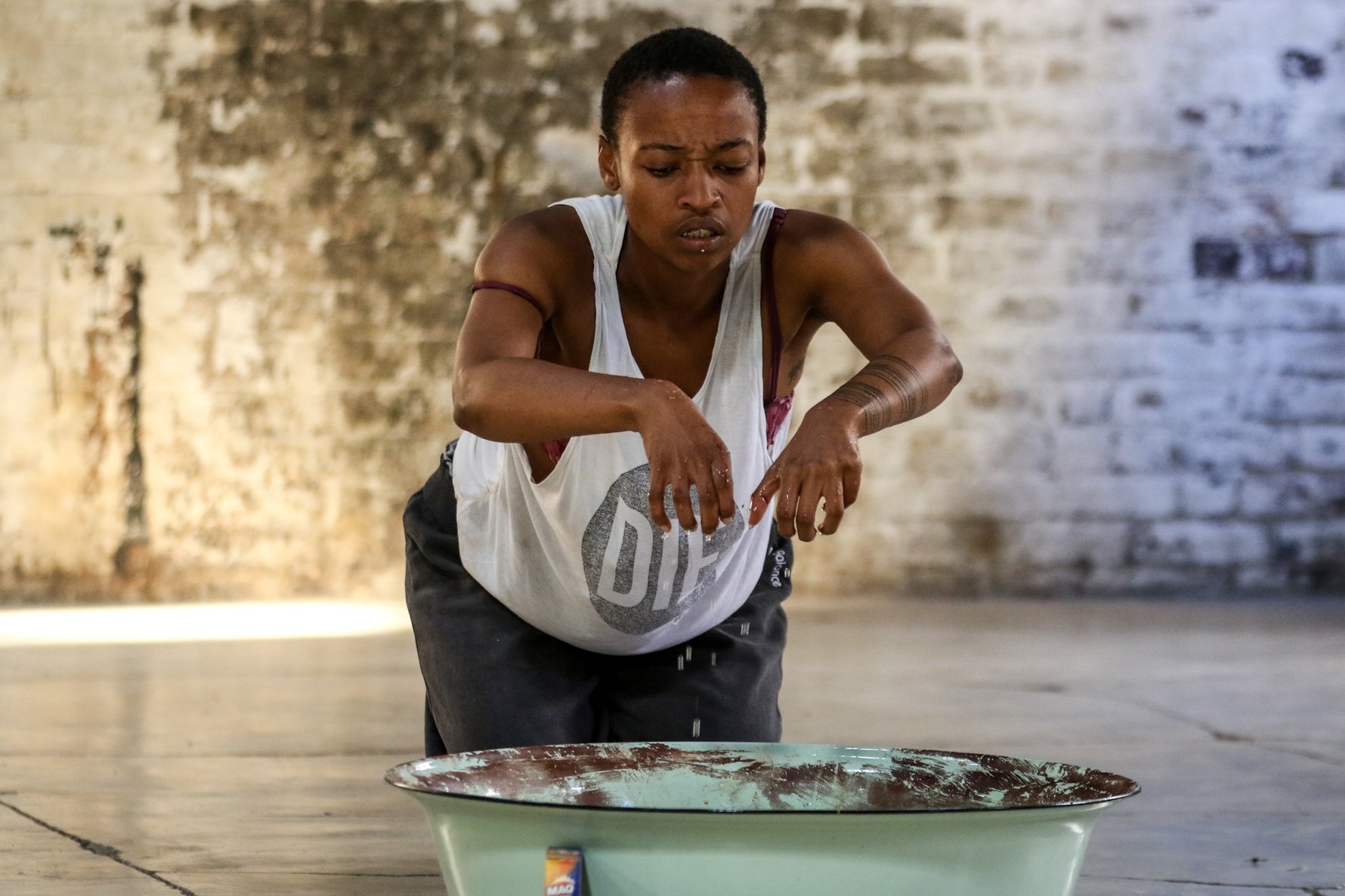 Qondiswa James
Cape Town-based artist Qondiswa James is a freelance cultural worker whose work is aimed at engaging the socio-political imagination to mobilise transgression. She was heavily involved in the Rhodes Must Fall and Fees Must Fall movements with public interventions and performances. An award-winning theatre maker, performance artitst, and theatre and film performer her interventions have appeared at FNB Art Joburg, Infecting the City and Les Rencontres a L'échelle in France. Her play A Howl in Makhanda won the Fleur du Cap Award 2022  for Best New Script and Best Original Composition.

Season 9 will be her first time joining the Centre. Her solo work Nosibabalo appears in Programme 3 and it is a durational performance in which she moves around the Centre. It is an act of care that highlights the private labour done by cleaners to make public life possible. By using invisibility as a tool for insurrection she makes visible the work done by many. She also directs Sizokutyala | We are here to plant in Programme 1.
 
Tony Bonani Miyambo
Tony Miyamba is an award-winning actor who studied at Wits University and the Royal Shakespeare Company. He is currently working as a freelance film and theatre performer and has worked all over the world. His most recent travels were as part of the Centre's UK tour where he performed in Kafka's Ape at the Royal Academy and in Commission Continua at the Barbican. This season his work Why do you speak like this? in Programme 2 sees him joining Xolisile Bongwana. Together they look at language and how meaning is read and conveyed in the different ways we speak by translating and retranslating different works.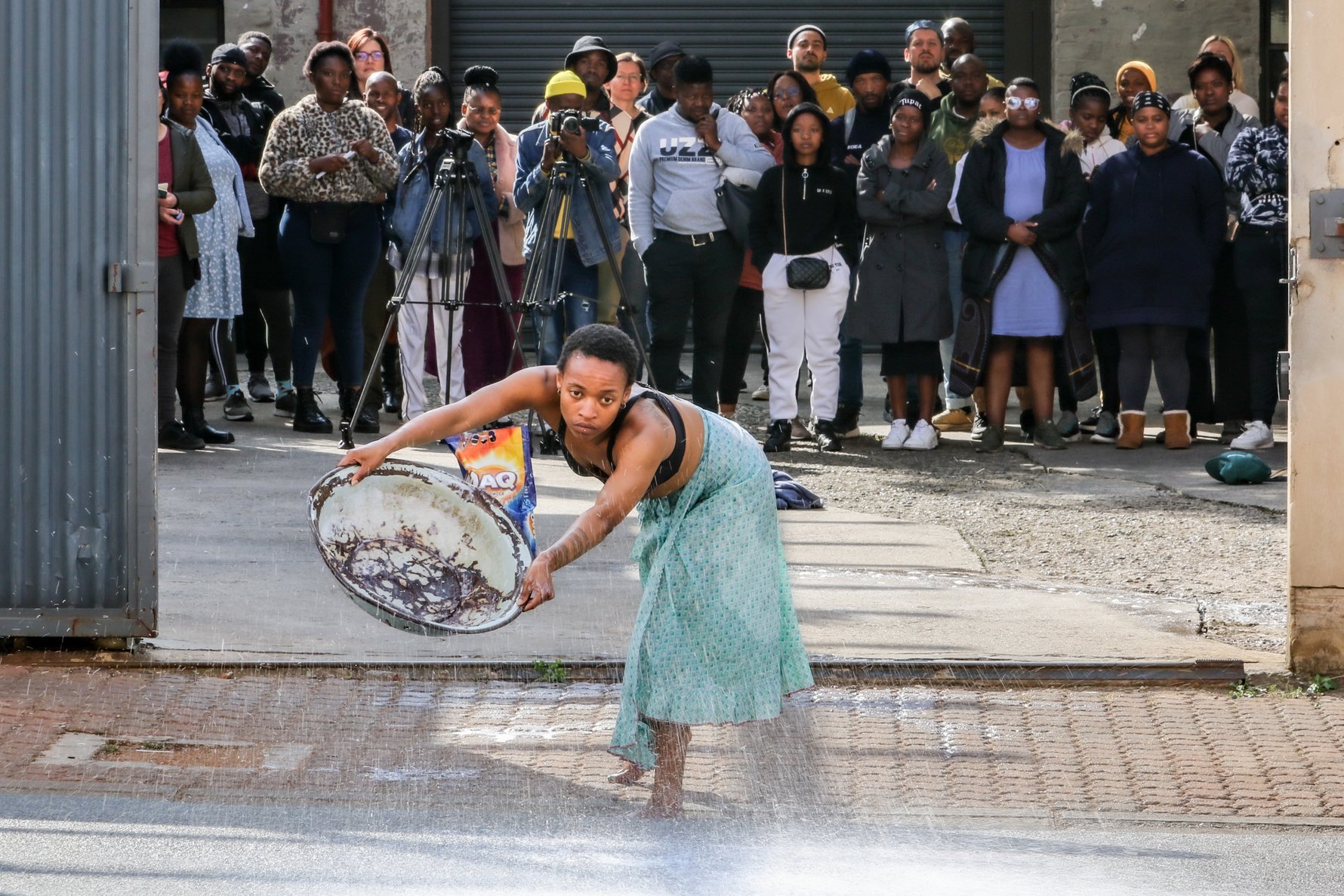 The Season
With such a diverse range of performers and the complex provocation of 'translation', the performances for Season 9 are set to be engaging and nuanced explorations of this ever-relevant topic. As they delve into dreams, language, names, memories and more you are sure to leave with a wealth of new ideas and in awe of the talent on display.

Book your tickets now and make your own translations of the performances and installations at the Centre for the Less Good Idea from Wed, Oct 26 to Sun, Oct 30.