Whether it's bringing the languages of dreams into something real and tangible, transforming texts and names into visuals and sounds, reinterpreting performances from past seasons or transforming physical spaces and disrupting time the Centre for the Less Good Idea's new season of performances translates experiences, language, memory and dreams in often unexpected yet always considered ways.

The provocation or inspiration for Season 9 is 'translation' and there is perhaps no better place to tackle this theme than at the Centre with a unique cast of performers and artists working in collaboration. Founded by William Kentridge and Bronwyn Lace the Centre for the Less Good Idea takes its name from the Tswana proverb "E a re ngaka kgolo go retelelwa, go alafe ngakana" which means "If the good doctor can't cure you, find the less good doctor".

The name already points to the ways in which translation shifts meaning and creates something new and with their goals of creating collaborative, experimental and responsive works, the centre is perfectly positioned to delve into this complex topic.

And that is what they have been doing over the past six months with 19 artists and a 36-member choir coming together under co-curators Mandla Mbothwe and Athena Mazarakis to interrogate and create a programme that finds its meaning in the word 'translation'.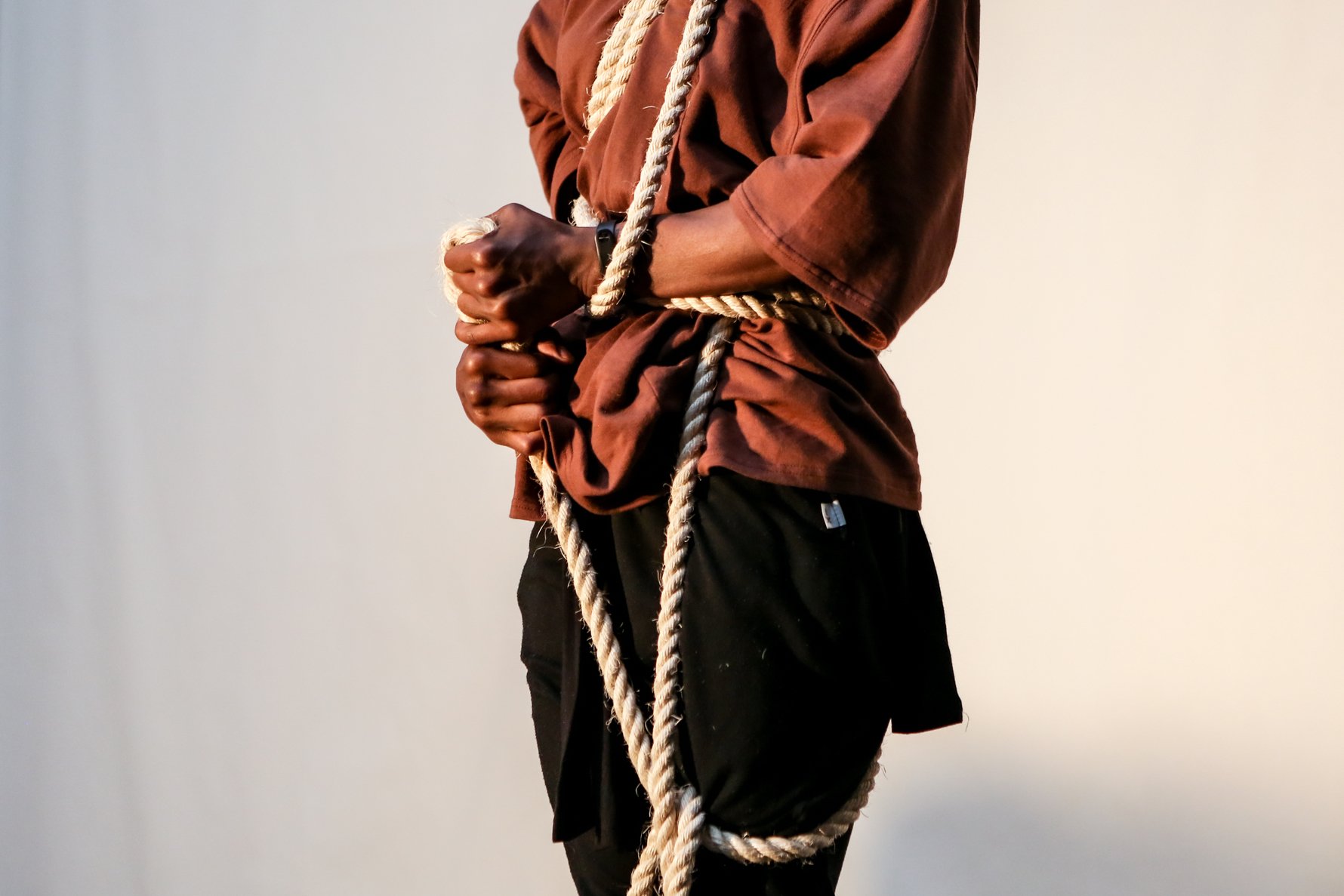 Translation is of course a tricky beast. We've all heard the warnings about not relying on Google Translate because of its sometimes harshly literal ways of translating, and the ways this can distort the meaning of the original phase. Or the miscommunications which can occur when speaking to someone in a language that is not your own. Then of course there are the political implications with Mbothwe pointing to questions such as "What needs translation? Why? For who? What are its curses and gifts in our performances?". It is then a theme which needs careful consideration and that cannot be taken lightly.

As both educators and artists Mbothwe and Mazarakis were intimately aware of this and made sure that over the six months a space was created in which the performers could freely explore this idea.
They look at its power [of translation] to promote understanding and inclusion but also its power to exclude and confuse. They lodge it in our everyday lives and at a time when the world can feel both larger and more separate than ever before and show how it is only with empathy and generosity that we can translate and create together.

The process started with the building of a community, or village, in their first workshop in April this year. There they structured a number of activities which generated new thoughts and material around translation and also engendering a culture of listening. On the results of this Mazarakis says "The listening called forth, summoned and questioned how we translated ourselves and each other in our personal and collective response to the provocation, providing rich touchpoints for exploration."

This early work points to the importance of a shared understanding being needed in the process of translation and this was further reinforced in their second workshop with the Octopus Programme from Vienna. Here several new languages unfamiliar to South African ears were present and there were the difficulties of cultural differences too. The collaboration was an overwhelming success and Director of the Centre Bronwyn Lace links this to the fact "that we shared a culture of empathy, intimacy and trust. That we prized questioning and risk-taking over being polished or complete and that, rather than insisting artists are correct or complete, we simply asked artists to be present."

Finally, their third workshop saw the visual artists, writers, musicians, dancers, linguists, theatre-makers and performance artists taking the works which had begun to emerge in the first two workshops and fleshing them out with the guidance of Mbothwe and Mazarakis.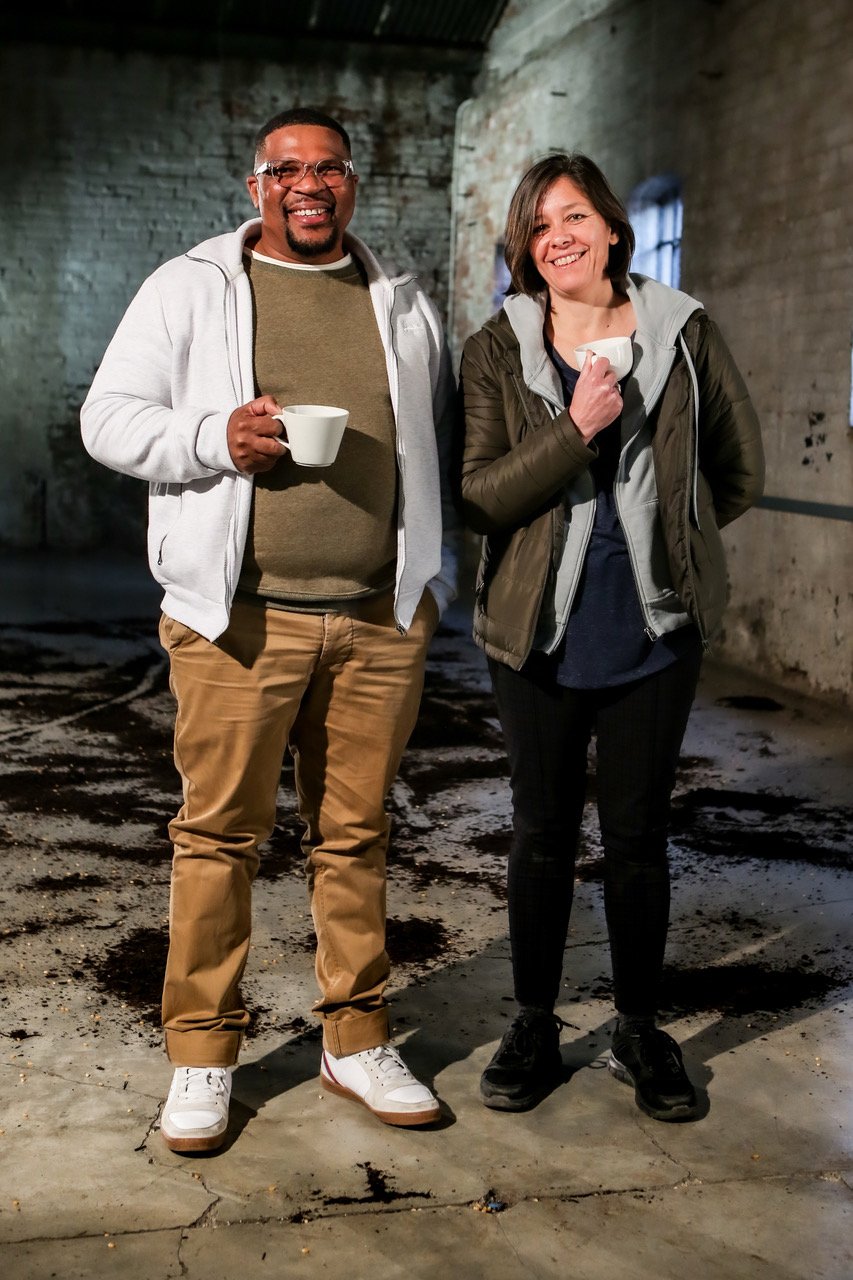 The result of their work for these performances is six different performance programmes and three installations. The proximity of the performers working together means that there is a degree of bleed-through with common threads linking the different performances. It is another way in which the performances reflect translation and the ways it breaks down boundaries between languages, spaces and times.

The programme kicks off with Programme 1 which is split into two parts. Through the language of dreams the first part looks at first translations of names, birth and loss with the second part dealing with second translations by taking text to visual, names to notes and dreams to movements. By splitting it in two the performance looks at the complexities of translation and how it is an ongoing process.

From here Programme 2 takes familiar soundtracks and codes from our everyday lives and re-interprets them to bring us new yet familiar sounds. Programme 3 turns its attention to space and how we transform it by taking viewers on an interactive journey through different spaces and times the performers have created. Again, it points to translation as an act of creation and vice versa.

Programme 4 turns its focus to the act of translating itself as performers playfully investigate past translations and codes. Programme 5 also turns its attention to past works as they reinterpret past seasons at the Centre and in so doing look at how names and identities are translated, the nature of objects in translation and the healing power of dialogue which translates trauma. Lastly, with fragmentary stories and reflections, Programme 6 turns its focus to how we as individuals are translated across generations and space through family histories, migrations and memory.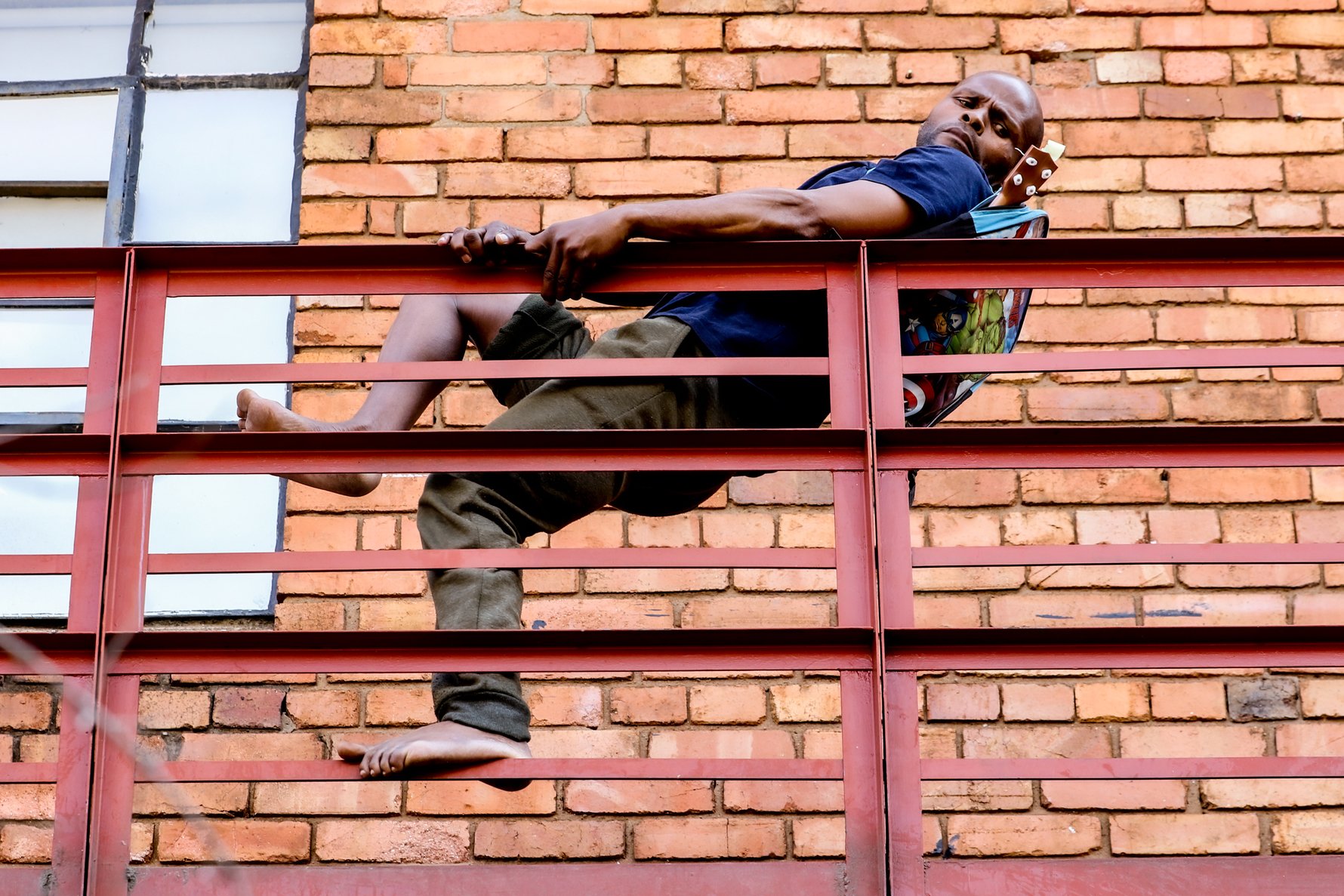 Though all approaching translation from different angles and with different goals these performances thread together the importance and dangers of translation. They look at its power to promote understanding and inclusion but also its power to exclude and confuse. They lodge it in our everyday lives and at a time when the world can feel both larger and more separate than ever before and show how it is only with empathy and generosity that we can translate and create together. With these high ideals underpinning these performances they give life to the words of author Jorge Luis Borges, "Translation is the most advanced stage of civilisation."

Season 9 at the Centre for the Less Good Idea promises to be as profound and captivating as the seasons before and from Wed, Oct 26 – Sun, Oct 30 you are invited to watch and translate the works as you discover and take home new meanings from them. To book and find out more click here
A mother whispers through a phone, through time. A dancer hangs the right way up above a cluster of confused chairs. The story of the universe, told in miniature. A voice full of thorns. The elegant shape cast by a mouthful of mud. A sonic swell, the greater cacophony. How does one translate in a perfect pitch? 26 letters to describe the universe, or a version of it. How does truth translate? Writing until our wrists ache. The shadow performs in its own language, the performance is not to be seen. The typo makes more sense outside of the page. Who heals the healer? Who edits the translated text? Translation is a palimpsest, it refuses neat interpretation, it welcomes revision. – Notes from Workshop 1