Picking the perfect present for a loved one, friend, or colleague can be a minefield. However, if your recipient is a dedicated whiskey drinker, life just got a whole lot easier. Whiskey drinker gifts for 2022 are the perfect alternative to cheap gifts that won't be appreciated – as you can guarantee that the single malt lover will appreciate anything to do with whisky. Here's a look at what's on offer.
Whiskey accessories
Don't be fooled into thinking that all you need to be a true whiskey drinker is a glass and a roaring log fire in a highland castle. Whiskey accessories range from simple to extravagant, and they're all designed to make the whiskey drinking experience memorable.
Personalised whiskey sets
These come with a range of items, including engraved glasses, tongs for your ice if you use them, and coasters. Some whiskey companies produce sets that include a bottle of whiskey, too, so your recipient can enjoy their accessory kit straight away. 
Whiskey stones
Don't want to dilute the complex flavours of your single malt but prefer your whiskey a little cooler? Whiskey stones are the answer. These are pieces of stone or metal that are put in the freezer to cool down. The big advantage is that, unlike ice, they don't melt. Granite stones work particularly well with intensely peaty and smokey whiskies.
Glencairn Whiskey Glass
The benchmark for whiskey drinker connoisseurs. The tulip bulb shape of the glass allows the complex aromas to really come to the fore, enhancing the nosing and sipping experience to new heights.
Hip flasks
The true whiskey drinker doesn't just keep their whiskey at home. If you're travelling, camping, hiking or taking part in field sports such as shooting, a nip of whisky can help to keep out the cold. The hip flask is a perfect gift for a whiskey drinker. From stainless steel to leather-covered, vintage silver to modern machine-turned or glass, there are thousands of hip flasks out there to choose from. 
Cocktail sets
Not every whiskey drinker sips their single malt neat. Cocktails are bang on trend right now, and what better way for your whiskey-drinking friend to try out a few new flavours than with a cocktail set? A set that includes a shaker, mixing equipment, a recipe book and, of course, a bottle of whiskey is an excellent gift for younger whiskey drinkers.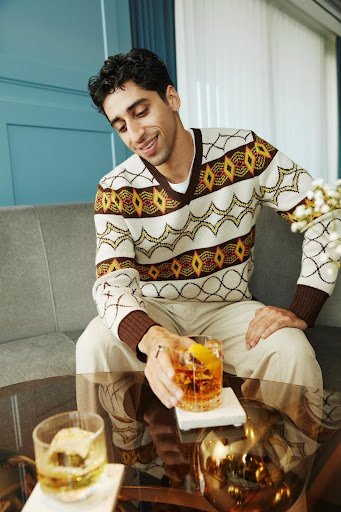 Accessories for female whiskey drinkers
Statistics show that more women are drinking whiskey, and it's getting more and more popular every day. Elegant crystal glasses or a tumbler set complete with whiskey stones is a great gift for a female whiskey drinker.
Whiskey tasting courses
Is your whiskey-drinking friend stuck in their ways? Do they ask for the same label of whiskey every time? Broaden their horizons with a whiskey-tasting course.
Real-world courses
You'll find that there are clubs and organisations all over the country that offer whiskey tasting courses, so it's usually very easy to find one in your local area. These are friendly, relaxed events where whiskey lovers gather to try new labels. Themed nights let everyone experience different whiskies from a specific location, such as Speyside single malts or Highland and Islands malts. Discussions will focus on the flavour complexities and how to get the best out of each whiskey. They can be a real revelation and open up your whiskey drinker friend to a whole new palate of flavours.
Online whiskey-drinking courses
These are a little more unusual but well worth trying. Often led by an industry professional, they'll introduce participants to a more in-depth examination of the industry, looking at the distilling process in detail and how it affects the whiskey you drink. If your whisky drinker friend is really serious about their drink, this is a great gift to give them as it takes their experience to the next level without leaving the comfort of their own home. Pair it up with an appropriate bottle of whisky, and they'll be in whiskey-drinking heaven.
Whiskey cask investments
Stocks and shares may be an excellent way to invest money, but for a whiskey drinker, there's an exciting alternative – a cask whiskey investment. While your recipient may not actually get to taste the end result, they do have the opportunity of earning a return of between 8-12% per annum. After five years, the returns on the initial investment certainly mount up, and whiskey casks are becoming a popular addition to many investment portfolios. 
Good whiskey, good company, and good memories
While there are plenty of gifts for whiskey drinkers available today, there's only one thing that matters in the end: the whiskey itself. A simple bottle of single malt, a group of friends, and a chance to share time together is the greatest gift you can give to any whiskey drinker. What could be better than that?

*Sponsored Post