The best way to get to know Johannesburg is to hang out with an insider. In our Ask a Local series we chat to people who we think offer a unique perspective on this city. 

This week ATTIYA SAYYED (aka The Scribs and Nibs) shares her Joburg with us. Attiya is of Pakistani-American origin. She grew up in the US, Pakistan, Sudan, Egypt, and Jordan and moved to Joburg with her fiancé in December 2020. Attiya joined our In Your Pocket team as a reviewer in 2022 and has been busy getting out and about, and sharing with us her city discoveries. You can also follow Attiya's blog at thescribsandnibs.com.

What brought you to Joburg? 
There is so much to see and do, not only in Joburg, but also in the surrounding areas. It's a great location to see the country from. Joburg's people have a great innovative spirit that makes all the cafes, bars, and restaurants unique.

Home is... 
Hard to say... I don't feel emotionally attached to any particular city or country because I moved around a lot as a child. People are home more so than a place as my parents, close family and friends also move around frequently. For example, though my parents live in Maryland now, two years ago they were in Italy so if I wanted to visit "home" I'd have gone there!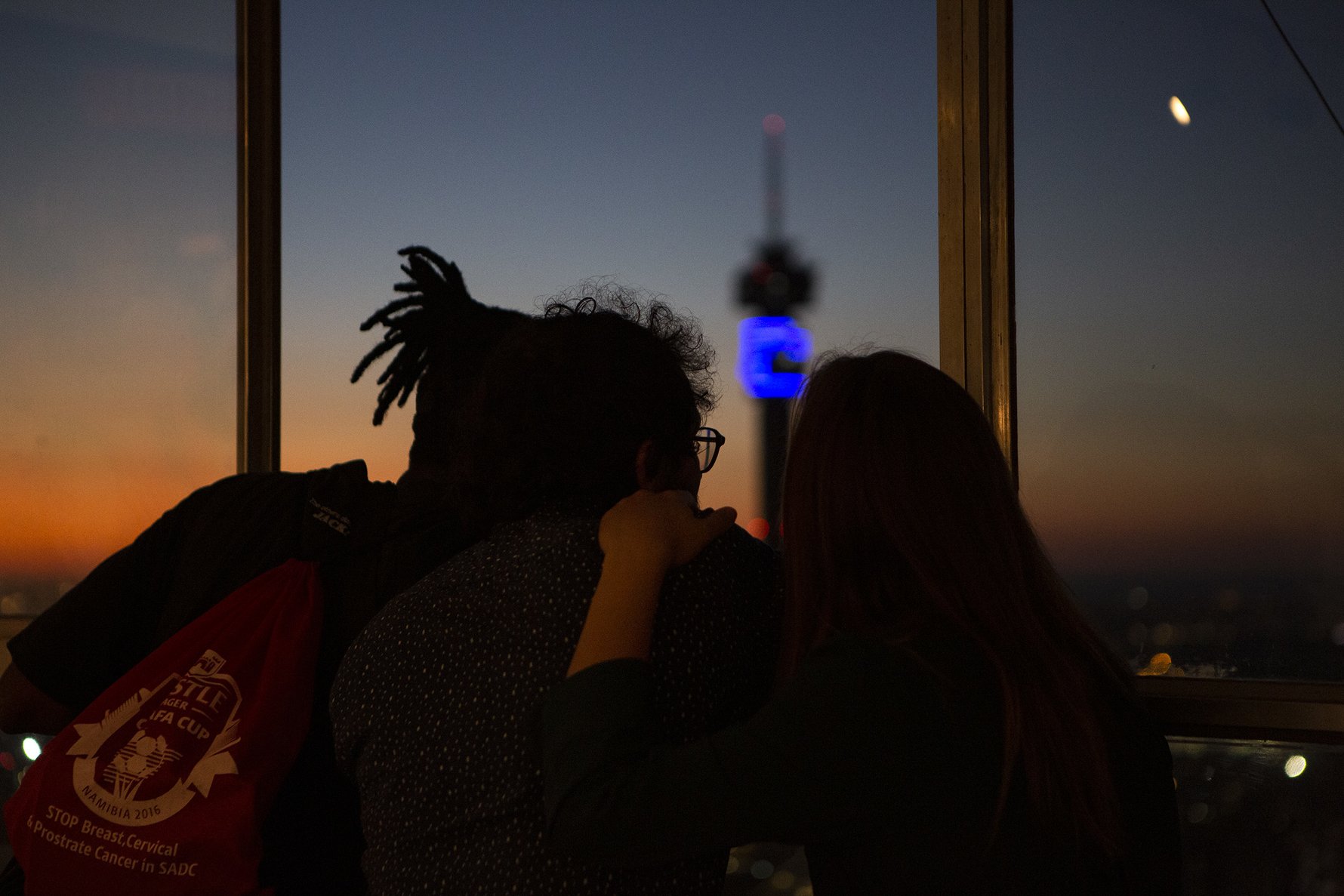 Your favourite Joburg suburb? 
Linden! It has such a village-type feel to it. Everyone is so friendly and I love being able to walk to my favourite shops and cafes like The Refillery, Oregano, Karibu Cafe, and Cheese Gourmet.

What three things should a visitor not leave Joburg without seeing or experiencing? 
1. A tour with Dlala Nje is a must! The iconic Ponte City has such an interesting history that you must visit in person to fully comprehend it.
2. Maboneng for Saturday sundowners – it has such a great vibe. I like hopping between the different cafes, bars, and restaurants with such a lively atmosphere.
3.The Wilds for a wonderful nature walk.

What's the one thing no one would expect to hear about Joburg? 
The sheer quantity of things to do in Joburg is outstanding and there is something for everyone. This really surprised me when we moved here. From parks, activities, lounging, cafes, and everything in between, I think Joburg has it all.

The most underrated Joburg sight or experience? 
When I first heard there were skateboarding tours of Joburg, I thought it wasn't really for me (I'd probably fall so why try...) But I was so wrong! I think trying something new (like skateboarding) while on a city tour is probably underrated because people may not think they can do it. But in reality, with City Skate Tours I had a lot of fun learning not only how to skateboard but about the history of Marshalltown as well.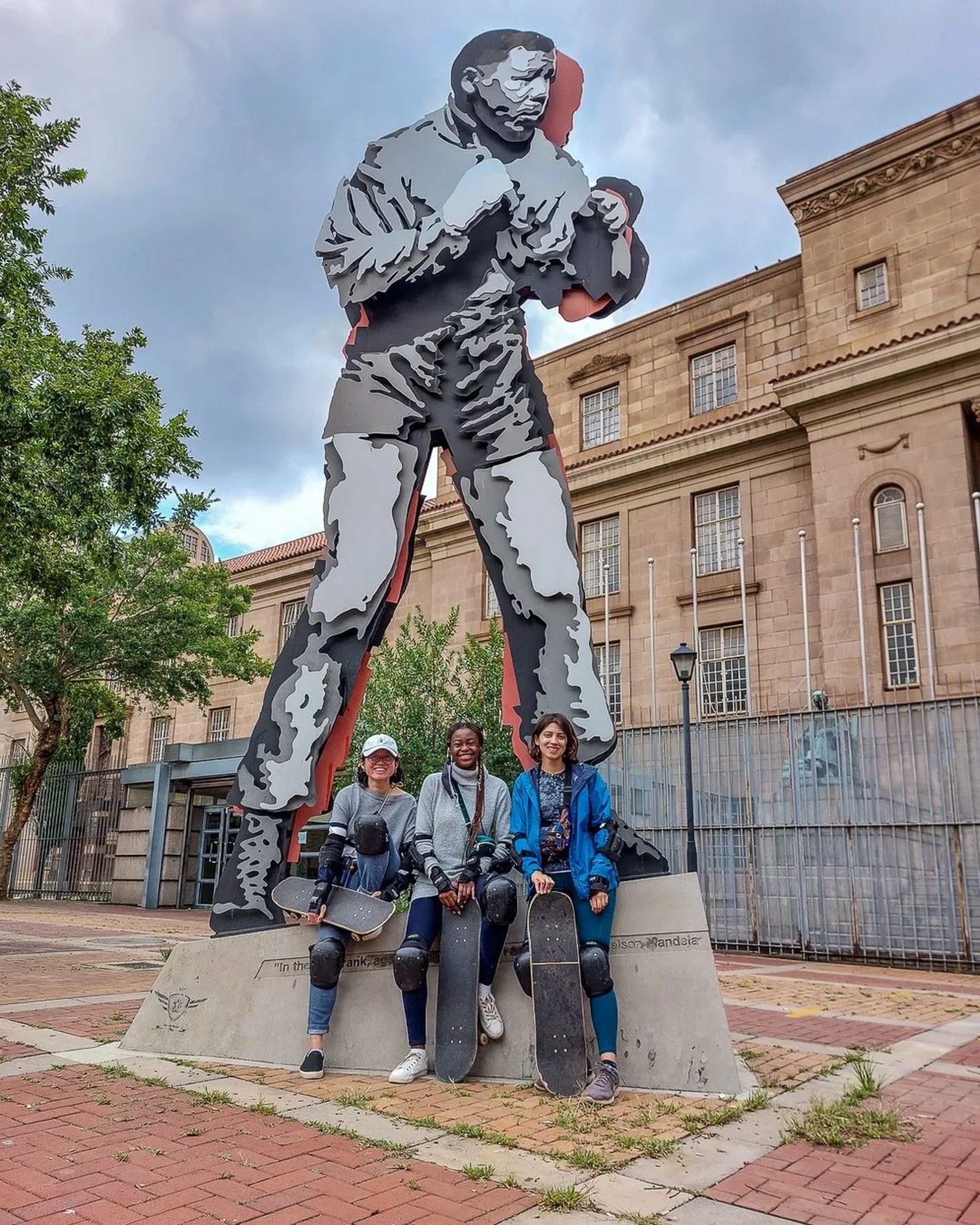 Favourite restaurant or cafe? 
This is so hard to choose! The food at The Marabi Club is consistently spectacular. I love the flavour combinations and being in an underground jazz club vibe is also very cool.

The most memorable meal you have eaten in Joburg? 
Charlie and Gerald's Town Treasure is a unique venue downtown and it's paired with excellent food. Eating in an old bank vault is just unbeatable.

Where would you recommend for a first date in Joburg? 
For someone you want to impress, I'd suggest sundowners at the Rooftop at Hallmark House followed by dinner at the Marabi Club.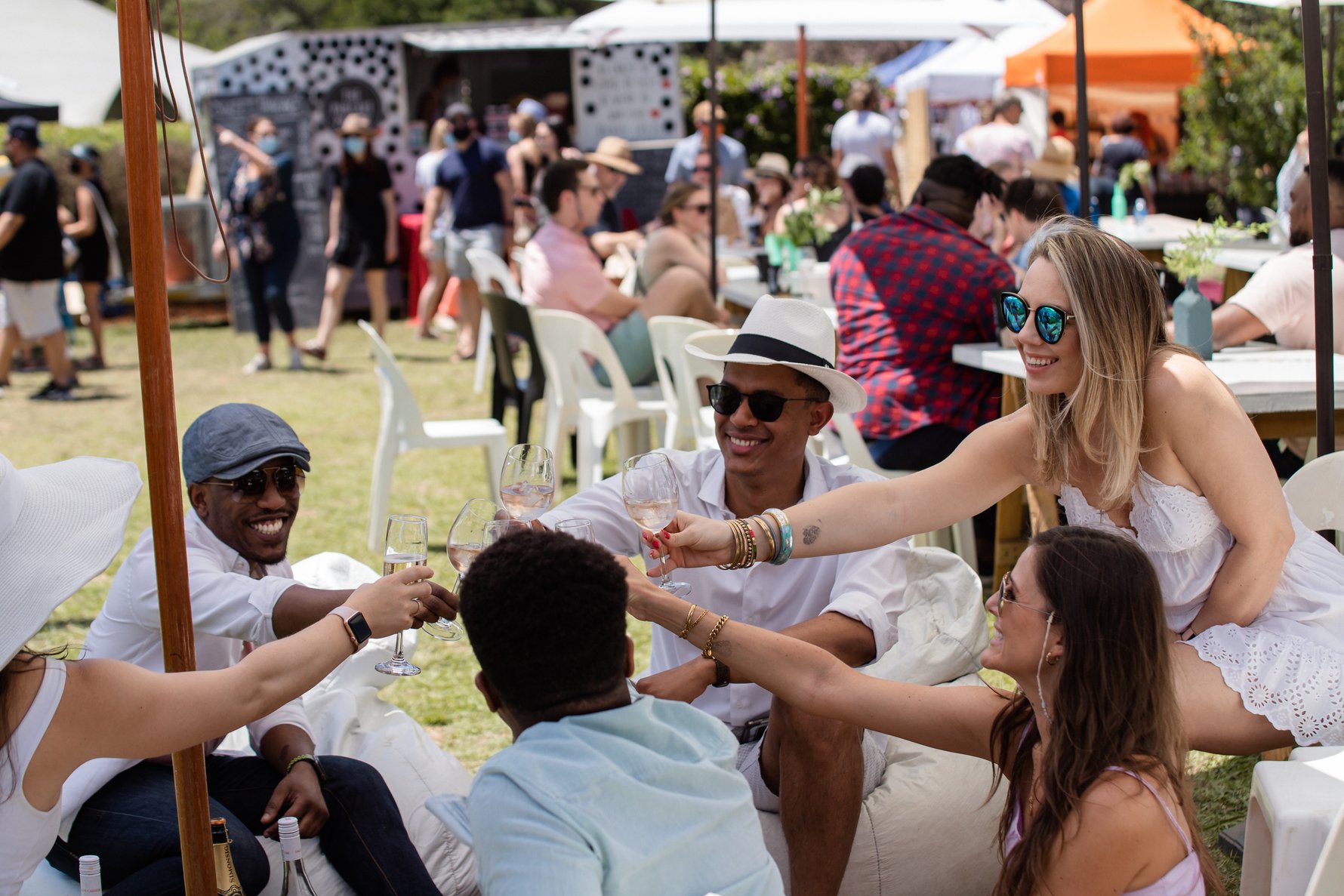 Favourite bar or afterwork hangout? 
I love the array of drinks at Sin + Tax Bar and the ambiance.

Favourite place to shop? 
I tend to do any shopping at markets  like The Linden Market and Victoria Yards because they have great food, clothes, and pottery items. I've never bought so much pottery as I have in this past year living in Joburg.

Favourite place to relax in the city? 
Delta Park, the Wilds, and the Botanical Gardens  are great green spaces that are nice to unwind in, and spend time in nature without going far from home.

On a weekend in Joburg you'll find me …. 
Probably experiencing a mix between sundowners at the Living Room or the Rooftop at Hallmark House, at a market, and eating somewhere new.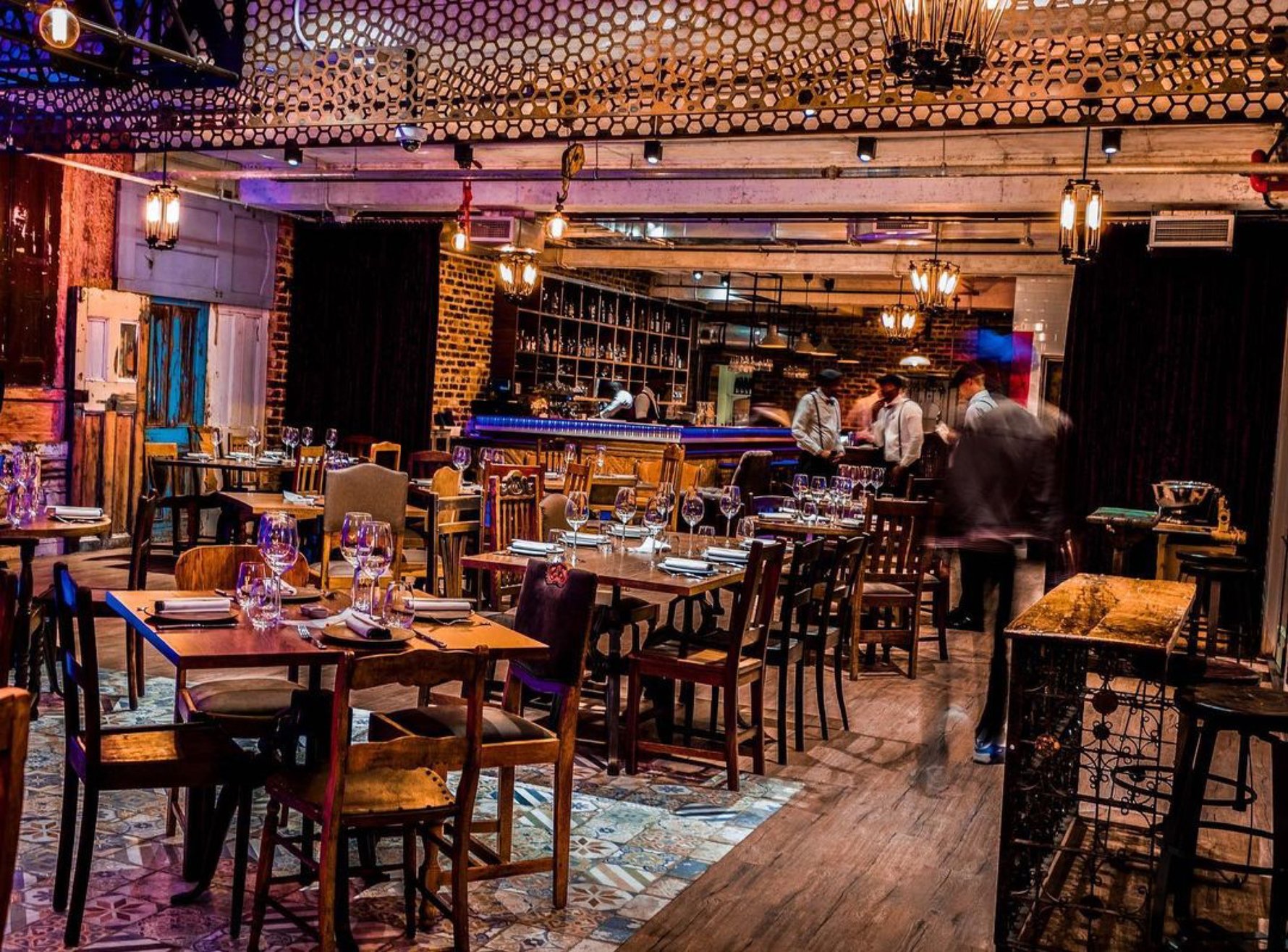 What makes someone a Joburger? 
Joburgers are so creative!

Your favourite Joburg person or brand? 
Johannesburg In Your Pocket and @2Summers! Both were essential to me when we moved to Joburg and I was trying to figure out how best to get to know the city.

Describe your perfect day in Joburg... 
Coffee and a croissant at The Argentinean Bakery in Linden, an afternoon at Victoria Yards on a First Sunday for shopping, music, and lunch... Back home for a rest before going out to the Rooftop at Hallmark House for sundowners.

What do you love most about Joburg? The range of things to do (and eat).
What do you least like about Joburg? The lack of night time safety (and having to be generally alert at all times).

Your number one tip for a first-time visitor to Joburg? 
Take advantage of all the amazing local tour guides to get to know the city. The experience is totally unmatched. You just won't be able to know, eat, and do everything without guides like from City Skate Tours, One Day Africa, Joburg Places... There are endless opportunities for both visitors and locals alike to get to know different parts of their city.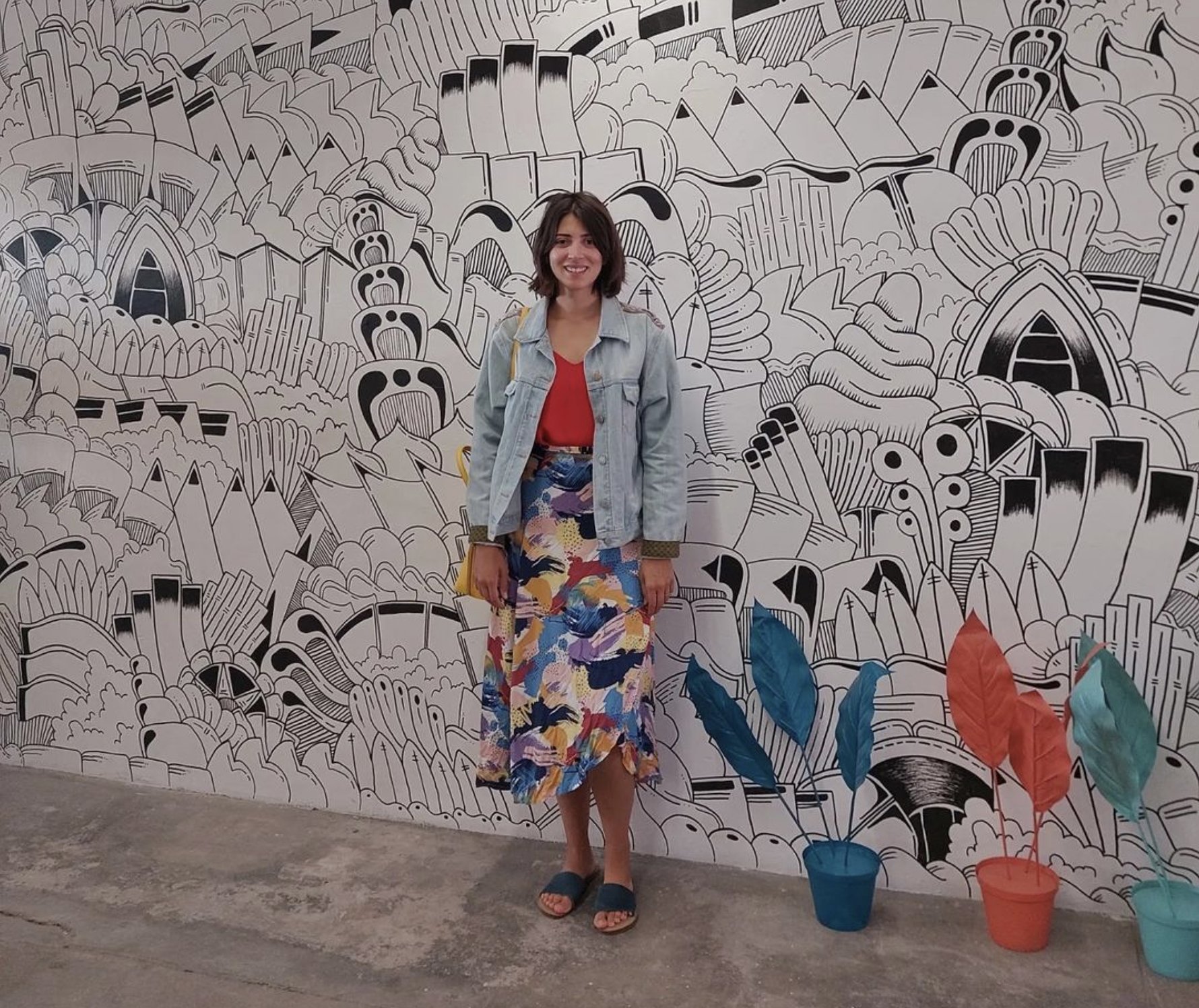 What's happening in Joburg right now that you think everyone should know about? 
The Playground in Braam.

Three words that describe this city: Vibrant, Unique, Active