Sandton's leafy urban oasis The Greenhouse bar has risen from the ashes with a sexy revamp after a temporary closure due to a fire in late 2021 that caused the restaurant to shut its doors. 

Located at the 24 Central complex in Sandton Central, we attended the re-launch party and were welcomed by the music and friendly staff at the door. Staying true to its name, the venue is a lush green hideaway amid concrete Sandton. The team has managed to beautifully bring the outdoors inside with hanging plants on the ceilings, grass walls, tall indoor trees, and vibrant leafy wallpaper. 

Greenhouse is a restaurant/bar/club – open from lunchtime it's a casual stop, but on busy nights the music throbs, and the dance floor is packed. You can expect tunes from local and international DJs including DJ Roger Goode, DJ Kimmy K, vinyl DJ Abby Nurock.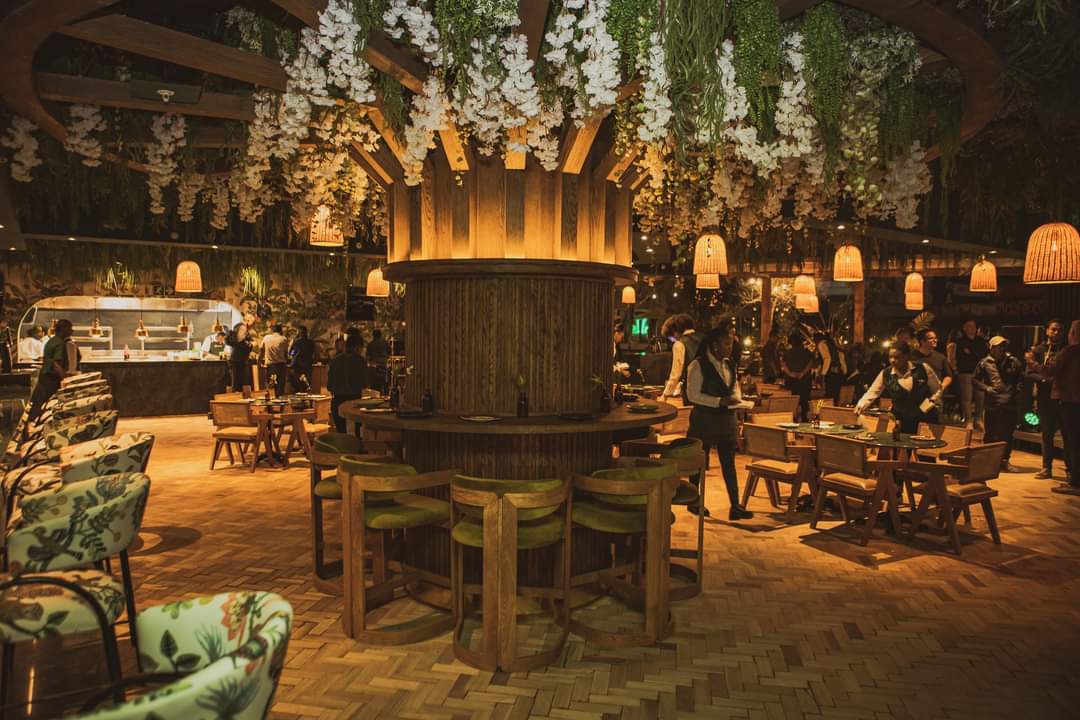 The venue has two outdoor seating areas, both offering a retreat from the formal restaurant seating to a more beach-like space with long benches, and comfortable cushions. We suggest you bring friends along on a Saturday for brunch or for some late-night weekend drinks and dancing. 

While we're on the subject of alcohol, you'll have a hard time picking which cocktail to sip on as the extensive cocktail menu includes many fresh, delicious, and colourful options. We tried Magnolia, with Grey Goose vodka, fresh lime, aloe juice, elderflower, and lemonade – it's a winning combo. And of course, the bar is stocked with a wide selection for those who are serious about a good time.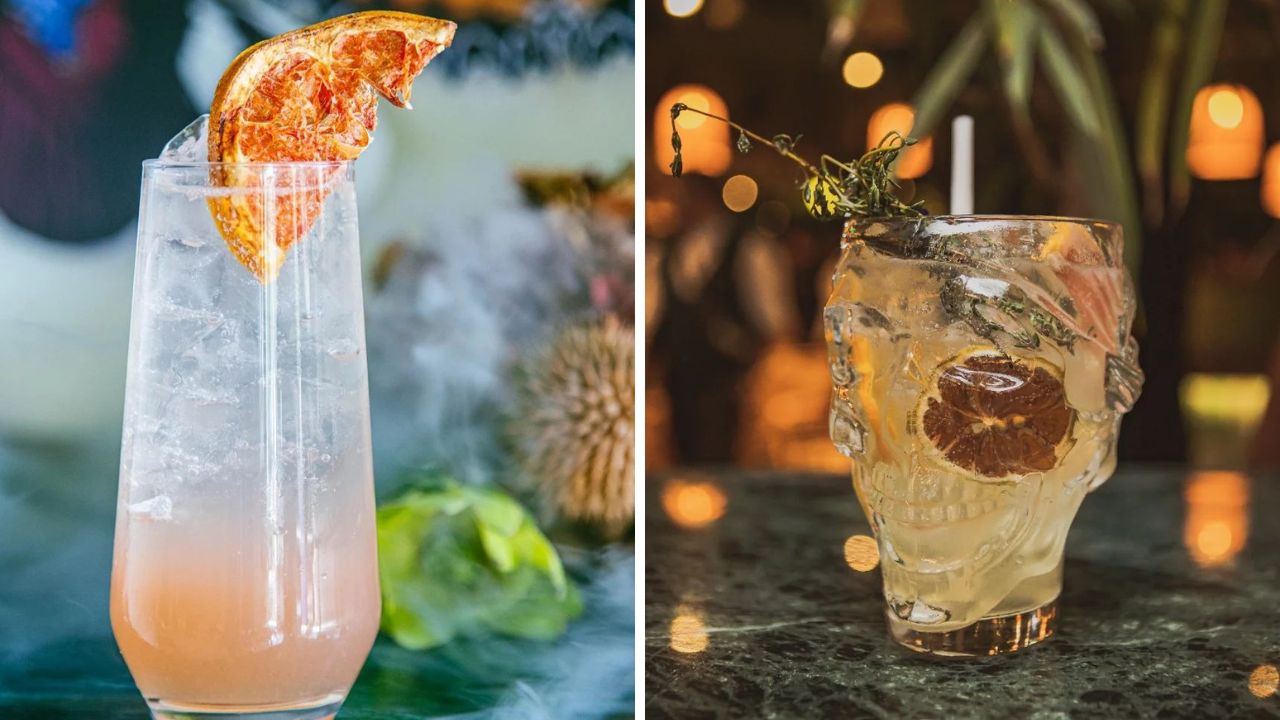 Alongside your favourite beverage, the wide-ranging menu of small plates includes oysters, spicy golden prawns, lamb meatballs, beef sliders, falafel, and this reviewer's favourite — the sticky Korean chicken wings. Vegans will rejoice, as there are several options, including vegetable tempura. Sushi lovers are in luck as there is a signature sushi menu, as well as sushi platters for sharing. If you happen to arrive on an empty stomach, the flatbread and dips are a good start-up leading to the grill options. If you have room for dessert, don't hesitate to try the mini churros, they are delicious.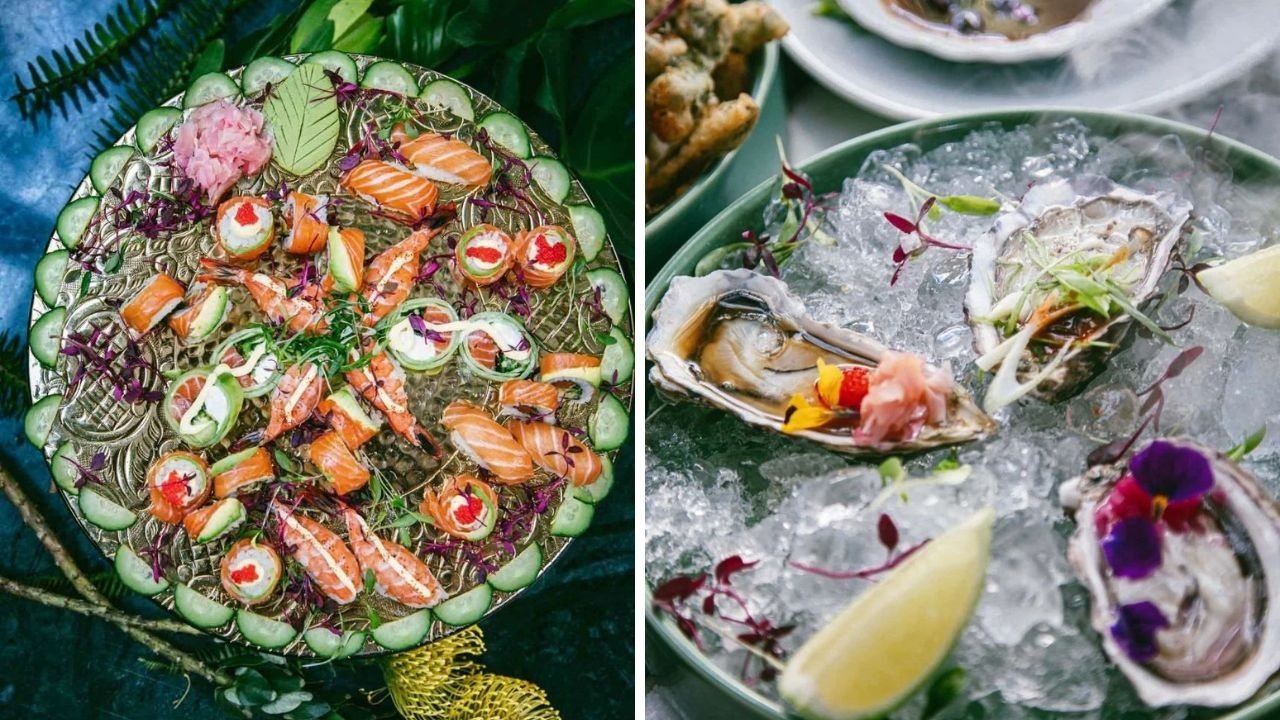 A great spot to pass the hours while enjoying deliciously chilled cocktails, and a meal ideal for sharing served by attractive staff (yes, we noticed). The Greenhouse is ideal for date night, or meeting a date so you get to have a date night in future, corporate lunches, and a place to get loose on the dancefloor. Pop by on the weekends for tunes spun by local DJs. The crowd here is a little bit of Sandton flash, with lots of northern Joburg thrown into the mix. Not edgy like the city, but plenty of fun.