A member of the prestigious five-star luxury brand 'Leading Hotels of the World', The Houghton Hotel overlooks the lush greenery of the 18-hole Jack Nicklaus designed golf course at Houghton Golf Club. Alongside a luxurious spa, and with grand penthouses and king-sized bedrooms, what every good luxury hotel needs is a signature fine-dining restaurant. A destination venue that appeals to both the hotel's well-heeled guests, and locals. A restaurant like Séjour.

Chef Freddie Dias (formerly of Luke Dale Roberts' celebrated Pot Luck Club in Cape Town and later head chef at Basalt at Joburg's The Peech boutique hotel) is the talented young head chef who has been brought on board to let his imagination and passion for travel take hold at The Houghton Hotel's Séjour restaurant.

Described as "fine without the fluff", the dishes produced by Freddie Dias are eclectic and creative, while Chef Freddie is a friendly face in the restaurant talking diners through his sources of inspiration. Mixing flavours and styles from a variety of culinary traditions (especially parts of the world that he has visited or worked in), the menu is a global experience with wide-ranging influences, from the the Americas to the Far East, the Mediterranean to, of course, South Africa.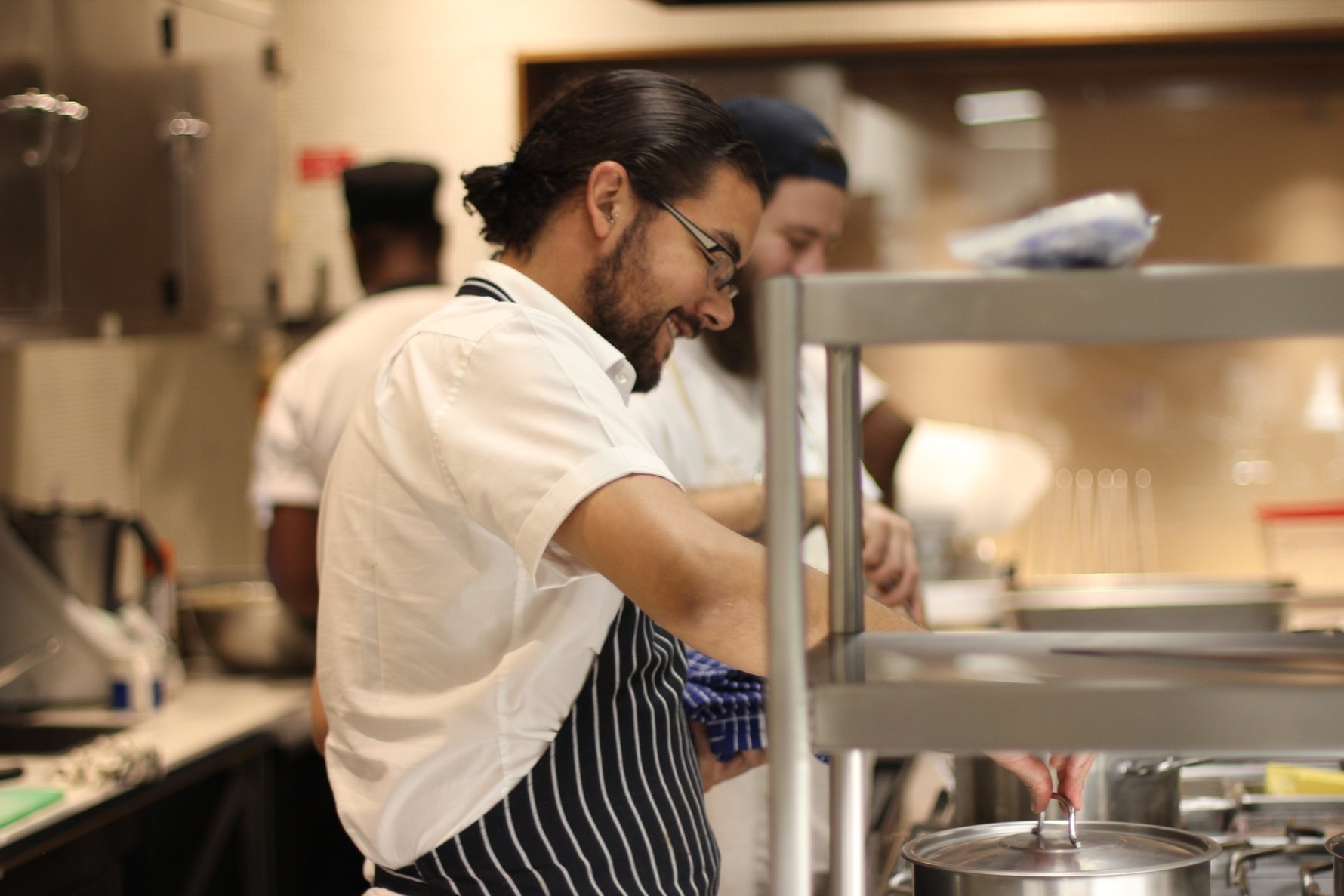 Freddie has a discernible passion for experimenting with global cuisines and styles and sees this inventiveness as an opportunity to allow his food to tell a story, "evoking curiosity and creating conversation around a table".

Among the standout starters is the asparagus chawanmushi (a kind of Japanese savoury custard). Freddie explained to us that he became obsessed with perfecting this dish when a Japanese chef co-worker in a French kitchen used to cook it for the kitchen team before shifts. Honing the dish over years, after finessing the exquisitely soft custard texture, Freddie then took to experimenting with flavouring the dish with different vegetable juices, which is how this brilliant asparagus dish, served with black truffle crumb and cut through with seaweed vinegar, came about.

Another stand-out on the menu we tasted is his take on the classic Mexican street food taco dish, Pork Al Pastor. In Freddie's version the pork has been replaced with a rich and gently spiced pulled lamb and served with mint creme fraiche, chilli-pickled pineapple and lime puree. Of Portuguese heritage, Portuguese tastes also have a strong influence on Freddie's cooking.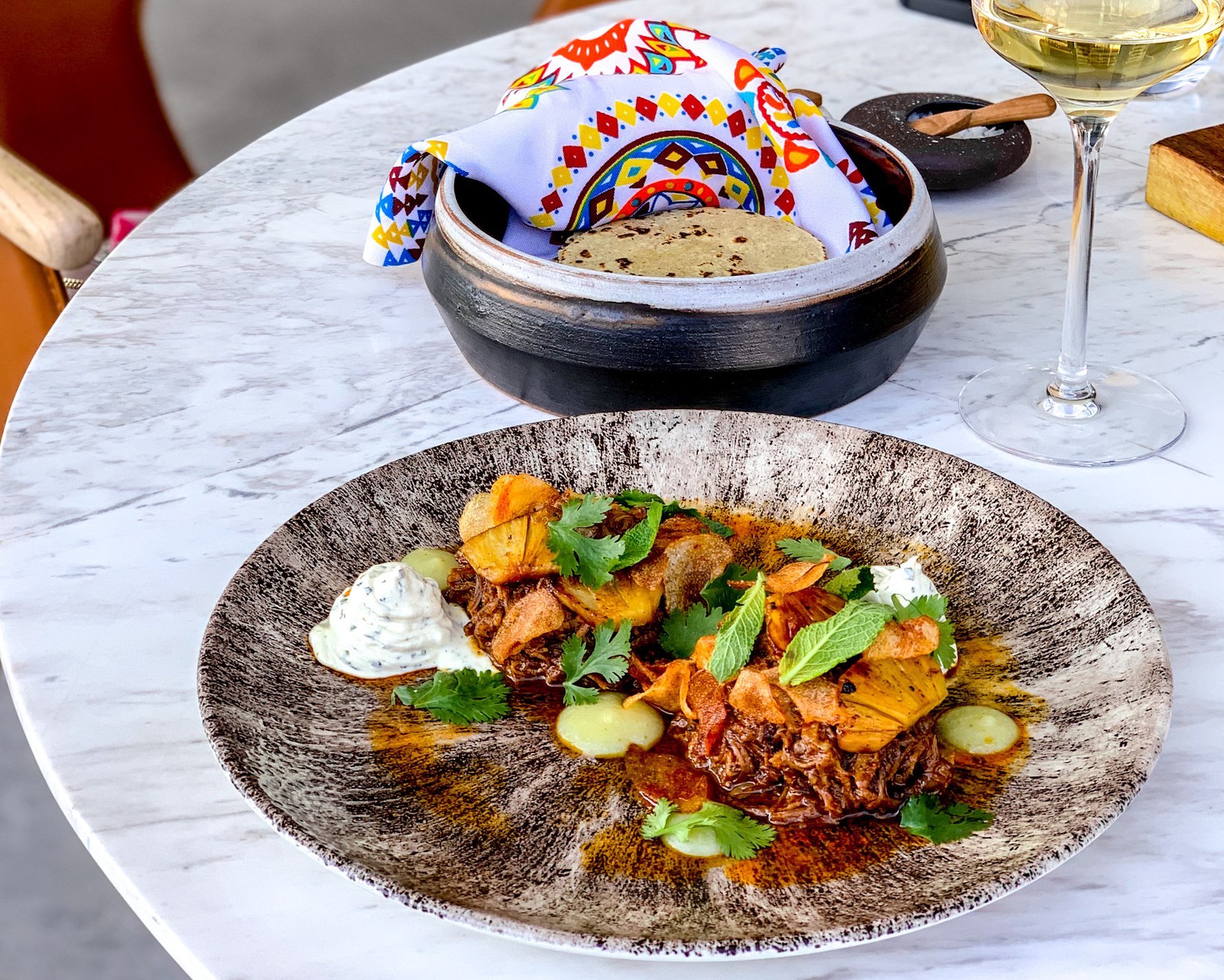 We highly recommend making sure to try the beautifully presented desserts too. Dessert is not often lauded as the highlight of a fine dining meal but with his clever mix of flavours and textures, Freddie's dessert menu truly shines. The dark chocolate delice served with salted caramel shards and smoked popcorn ice cream was irresistible, as was the intriguing Strawberry & Olive paired with goats cheese cremeux, candied black olives and a strawberry granita.

The discreet dining room with its floor to ceiling windows and oval-shaped bar, is a study in modern minimalism. If you are dining here in the evening it is especially recommended to arrive early and find a seat on the terrace to enjoy the spectacular sunset that streams over the expansive golf course, preferably with a glass of bubbly and a plate of West Coast oysters.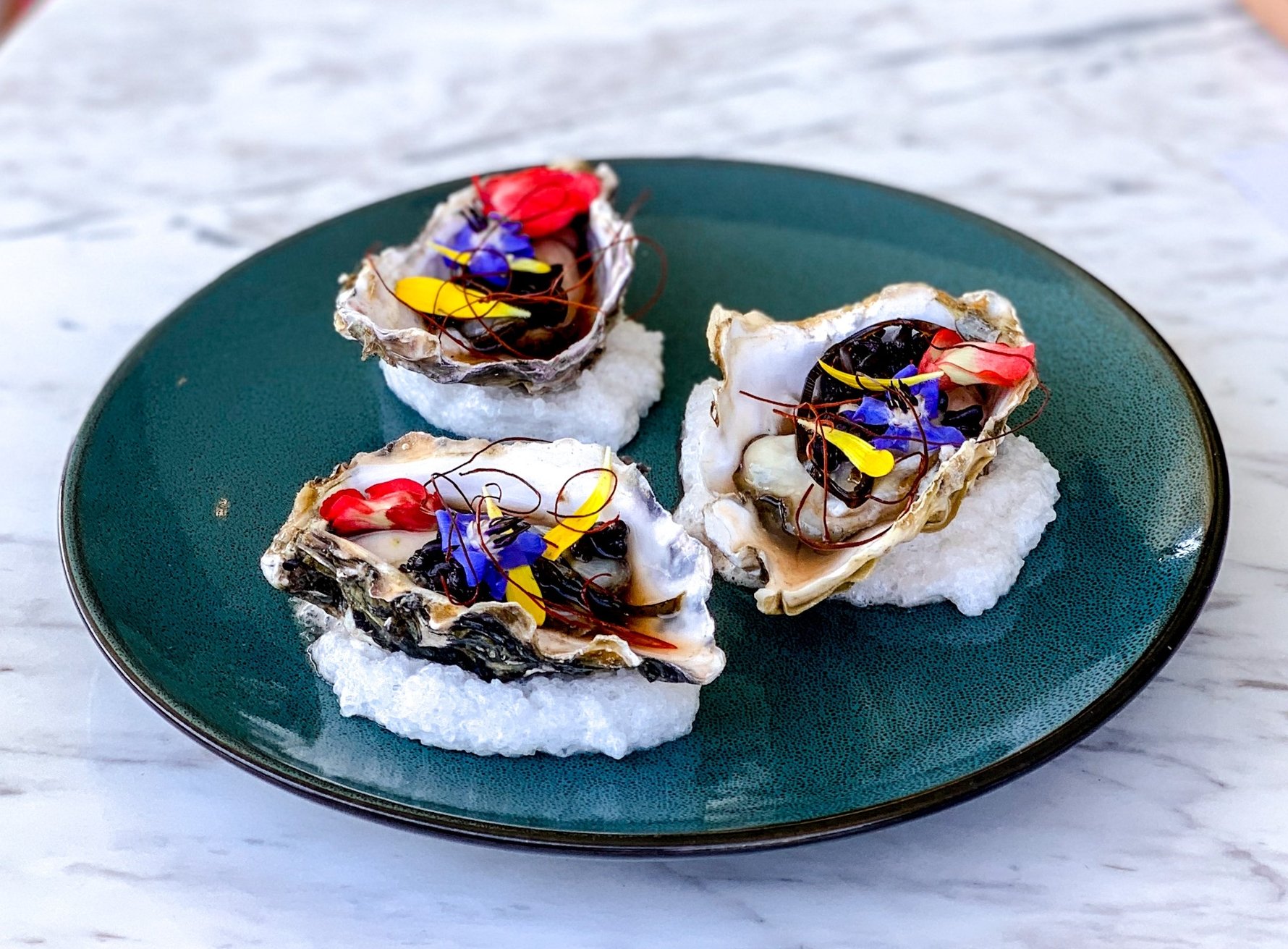 *We were invited by Séjour to review their menu. The views expressed are our own.