This is a good old-fashioned grill room that draws from the best traditions. One of South Africa's oldest grill rooms, the first Hussar Grill opened in leafy Rondebosch in Cape Town in 1964 and the brand now has spread across South Africa, including four in and around Joburg (in Morningside, Krugersdorp, Montecasino and Midrand). The first branch to open in Joburg was launched at the popular upmarket Morningside Shopping Centre in 2015 where even on a wet and windy Monday night in the middle of the month you'll still find faithful regulars settling in for an evening meat feast.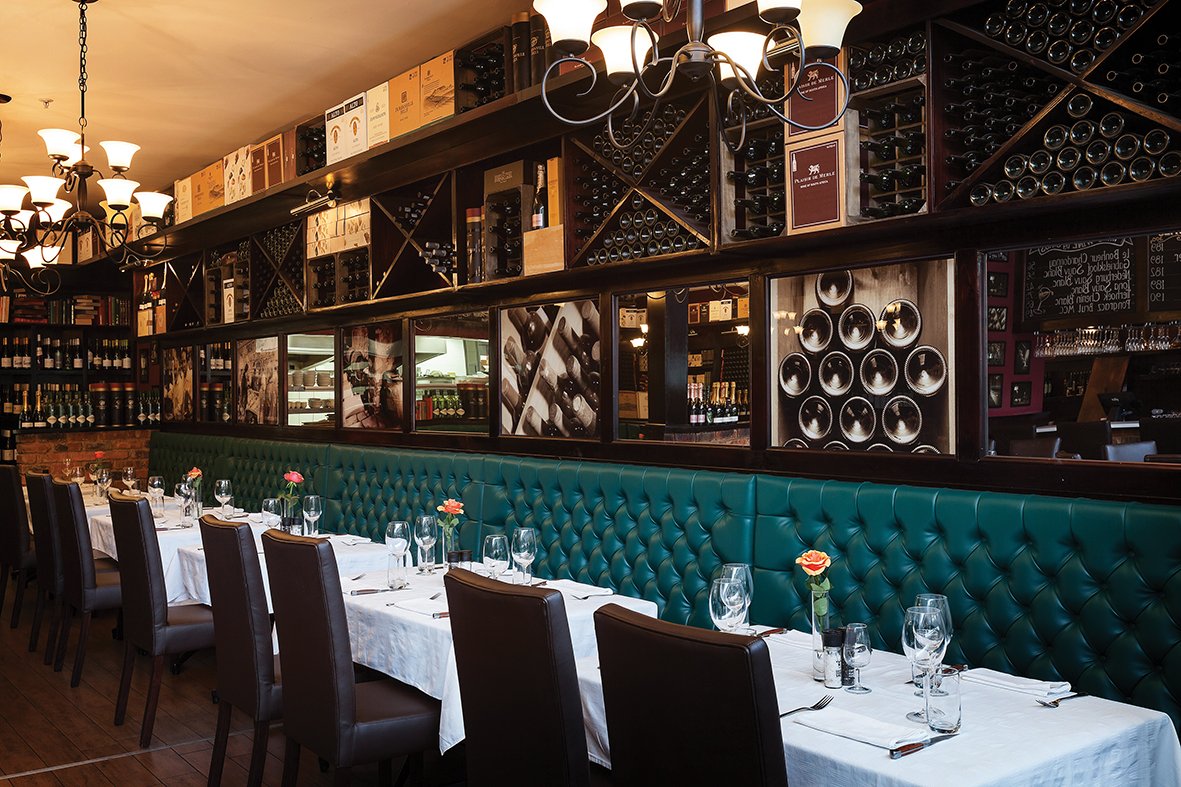 If hipster-inflected flamboyance and hyper instagrammability are your criteria for a good grill room, this is not your place. While the culinary world keeps throwing out wacky and weird new ideas for how to serve a steak (such as the $1,000 gold-leaf encrusted tomahawk that has become infamous in Dubai), there are those humble old school grill rooms, like The Hussar Grill, who haven't changed a bit, and have remained all the better for it. 

You'll be hard-pressed to find warmer, friendlier service this side of the city and the atmosphere and personal attention is perfectly suited to both family gatherings and business meetings. On arrival you'll be treated to some olives and crisps to snack on while you peruse the menu and when you are ready to start talking meat, the waiter, in the best old school tradition, will bring over a hulking platter of the various cuts so you can get an idea for size and variety. More 'exotic' meats like ostrich or springbok are also available. All meats are up to 28-day aged, Class A grain-fed South African from the in-house butchery.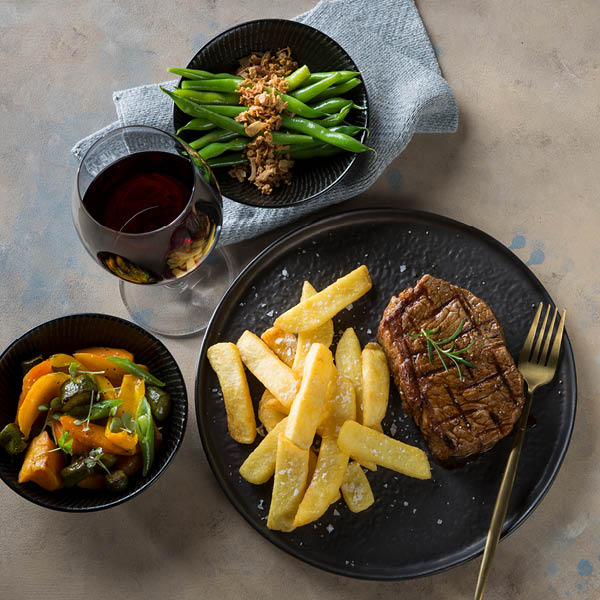 Sauces are as many and as rich as your imagination can conjure. Think classic comfort food like fillet bearnaise, New York-style creamy blue cheese sirloin or fillet moutard (with double cream and mustards). Enjoying the call to traditional we opted for an old school Chauteabriand – topped with brandy which is flambeed at the table and accompanied by rich bernaise.

Sides meanwhile include everything from the South African favourite creamed spinach, and pumpkin, to perfectly cooked salted new potatoes, sautéed green beans and oven-roasted vegetables. If you have somehow ended up at a grill room but don't want to eat red meat there's also a decent choice of fish dishes including grilled prawns and kingklip, and even a Cape Malay-style lentil curry for the vegetarians. 

This is definitely the kind of place to arrive armed with a huge appetite. After indulging in meat starters (we couldn't resist trying the flambeed chorizo and the excellent house biltong). By the time the main steak event came around we were starting to wonder how we might roll ourselves out to the car at the end of the night.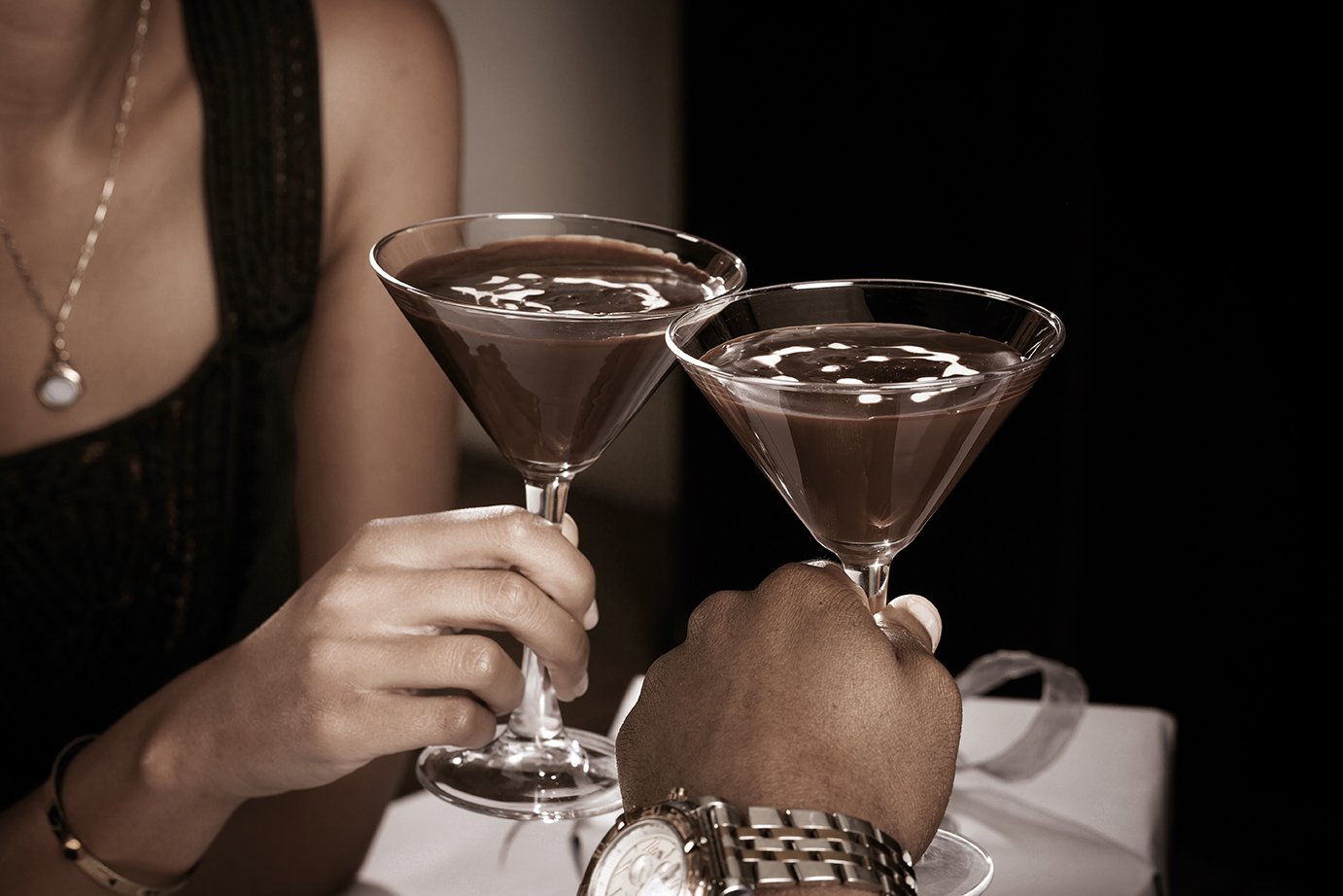 Desserts are as rich as the rest of the menu would suggest (all baked cheesecakes, ice cream sundaes, malva pudding and the like) and if you are thinking about ending dinner with something sweet it's worth bearing in mind that there's also the option of the signature complimentary chocolate vodka martini to end the meal. A super thick and chocolatey drink that reminds one of a chocolate brownie, albeit in an alcoholic milkshake form – a sweet, long-running Hussar Grill tradition to end the meal.

The extensive wine menu is accessible to all price points and the restaurant charges absolutely zero corkage fee making it very easy to bring your own. From the red wines our go-to choice would be the signature Hussar Grill 50th Red Blend (R165 for 750ml), an exclusive vintage created by Durbanville Hills especially for The Hussar Grill's 50th birthday.

Also located at: Montecasino Casino and Entertainment Centre, Silverstar Casino in Krugersdorp, Waterfall City in Midrand.

* Our visit was by invitation from The Hussar Grill